Oooh. Is this annoyingly predictable? "It's fall, so here's an onslaught of pumpkin"? Let me back up: Back in the days of yore, when I had a working oven, I was a responsible, go-getting and – I now realize, in hindsight – naive blogger (ugh. I hate that word.) and put together an editorial calendar for the weeks that I would be kitchenless. Actually, I do this on an ongoing basis, mostly to put some semblance of organization to the ADD-esq crapstorm of recipe ideas that fill my head to the brim and rarely leave room for anything else. But this time, I was serious: I had a plan; I would work ahead.
I'm sure you saw this twist coming, but that failed. I had this fantastic pumpkin chocolate chip snacking cake planned for today and I simply couldn't get it right before they demolished my kitchen, nor could I convince my toaster oven (hahahahaha remember when I thought that was going to take the place of my oven? *pats the head of 6-weeks-ago-Nora*). Anyway, I'll save you the saga, but the cake isn't ready, and I absolutely refuse to give you a less-than-stellar cake, so I thought I'd make up for it with shock and awe. Thus, 14 stellar pumpkin recipes that also happen to be gluten free, naturally sweetened and mostly dairy-free and grain free/paleo. Here we go!
~ PUMPKIN FOR BREAKFAST ~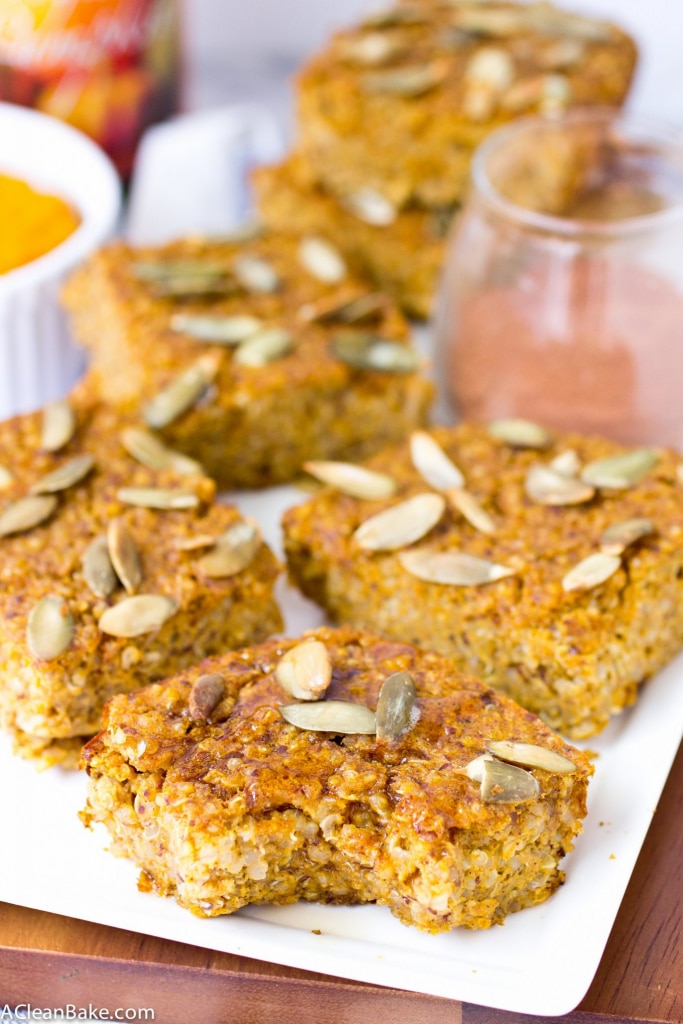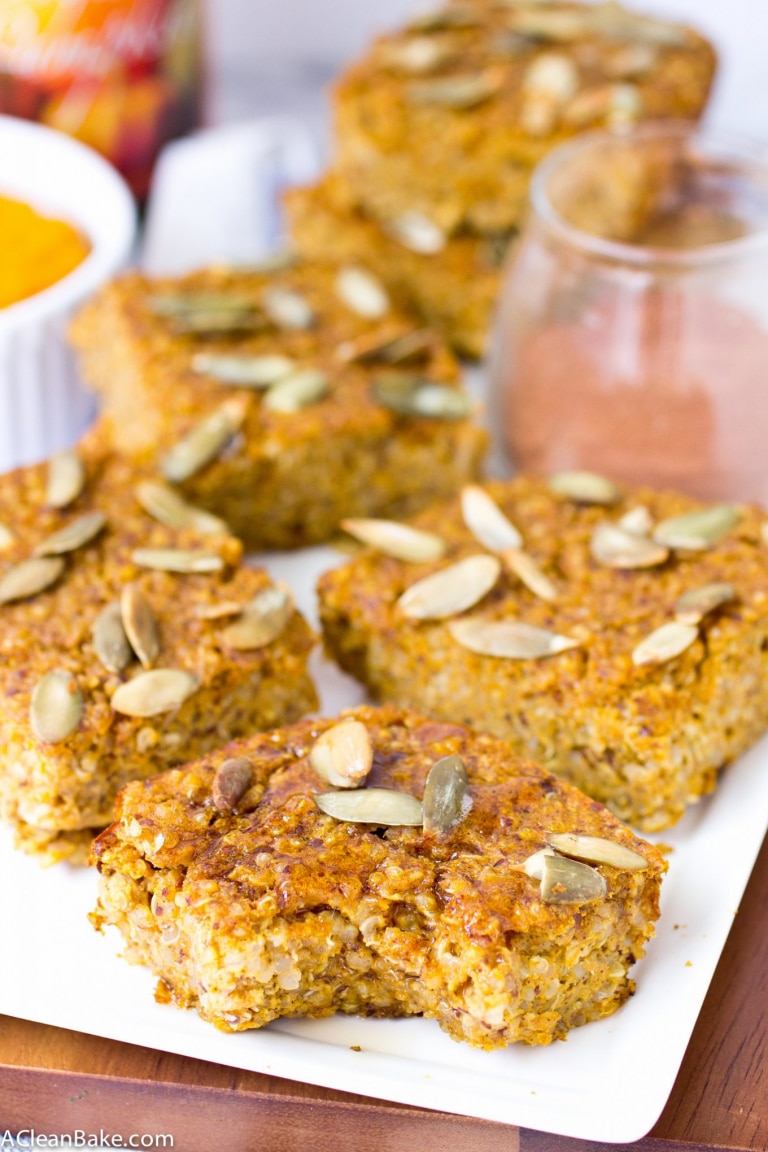 Pumpkin Baked Quinoa Bars
(a great alternative to baked oatmeal!)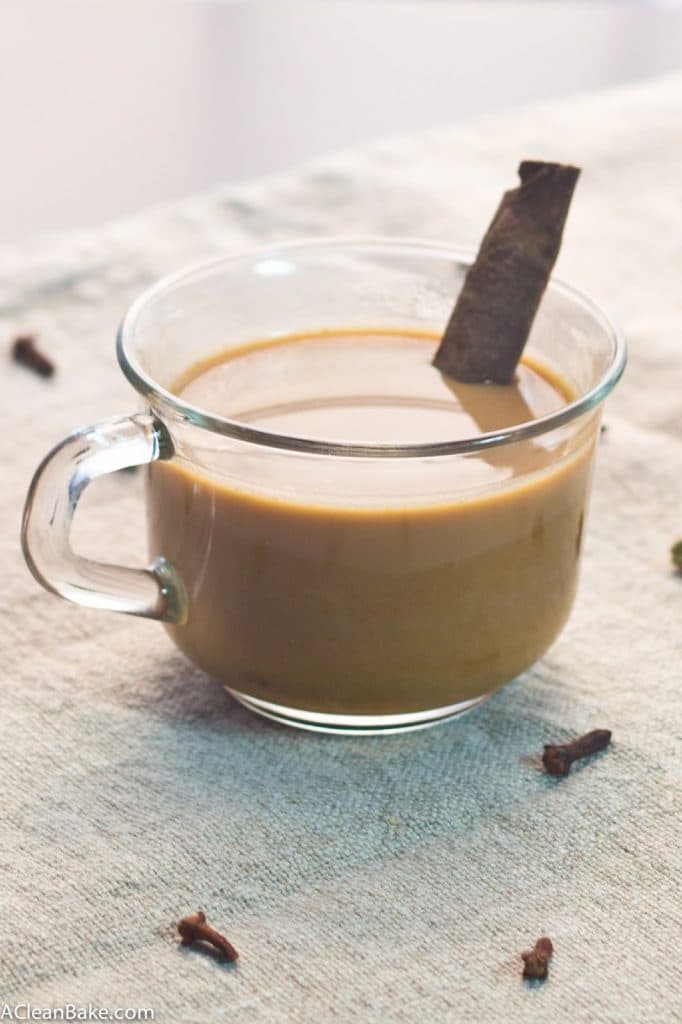 Pumpkin Spice Latte (Vegan)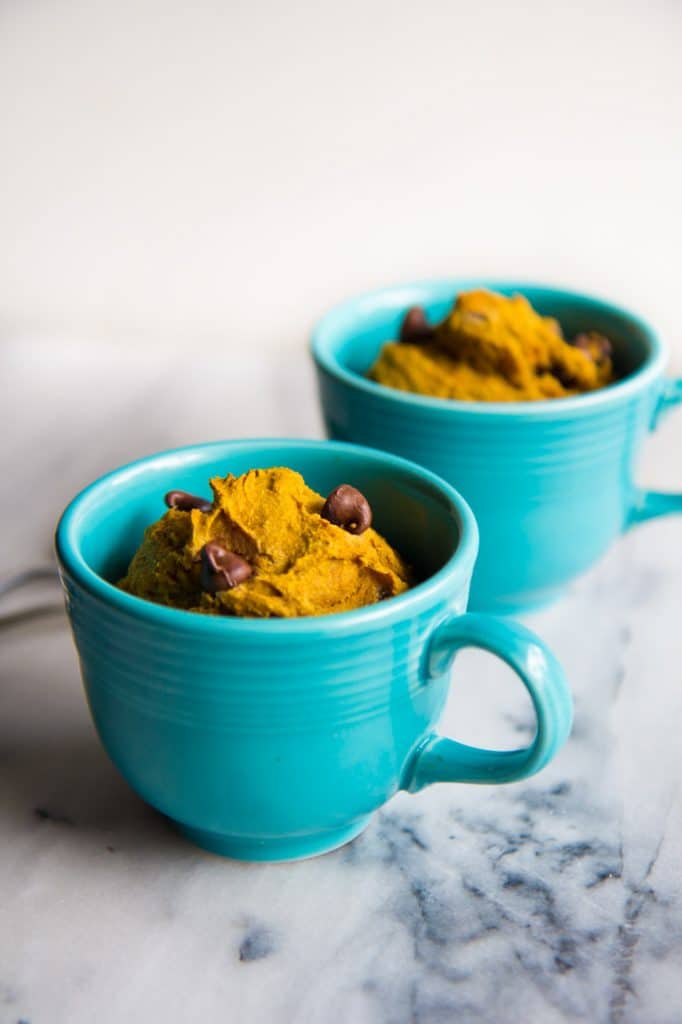 Small Batch Pumpkin Mug Muffins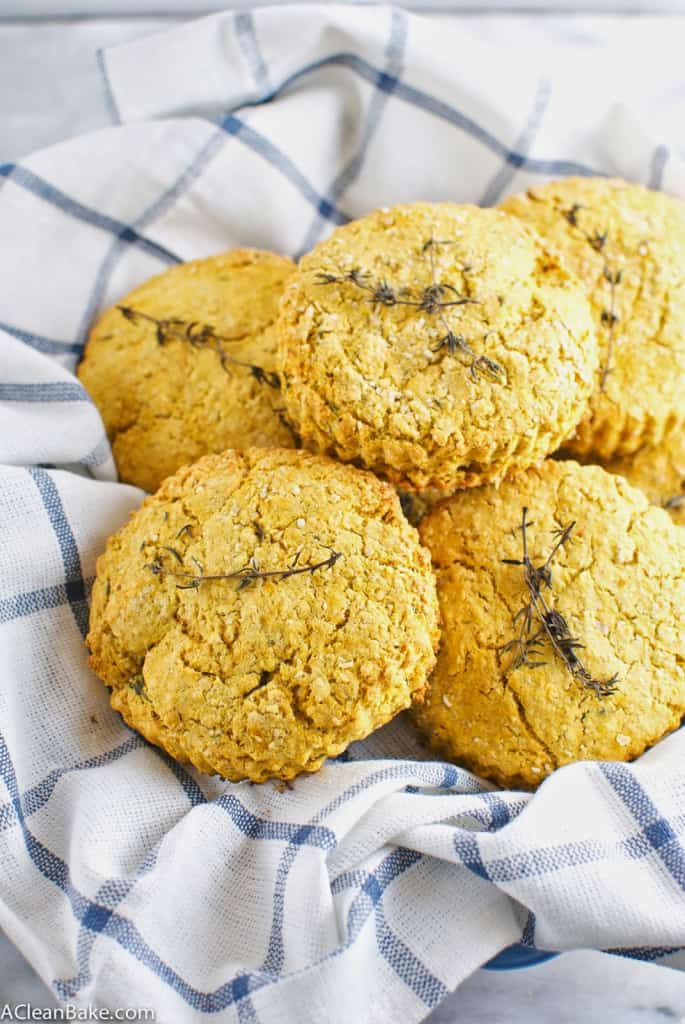 Squash and Thyme Biscuits
(Substitute pumpkin puree for the butternut squash puree that the recipe calls for)
~ PUMPKIN FOR LUNCH AND DINNER ~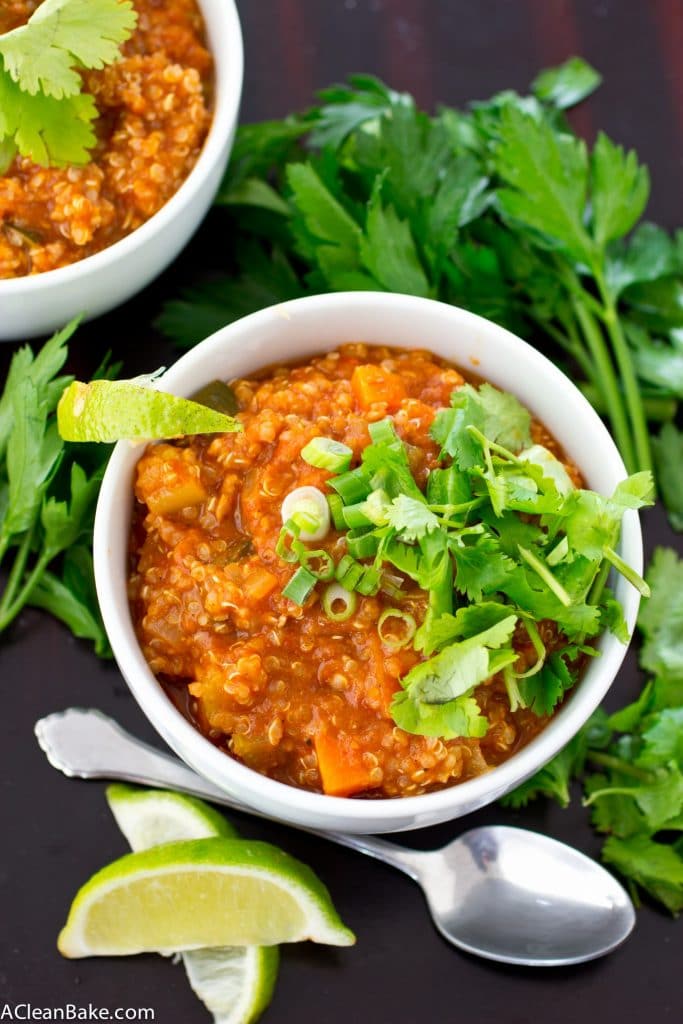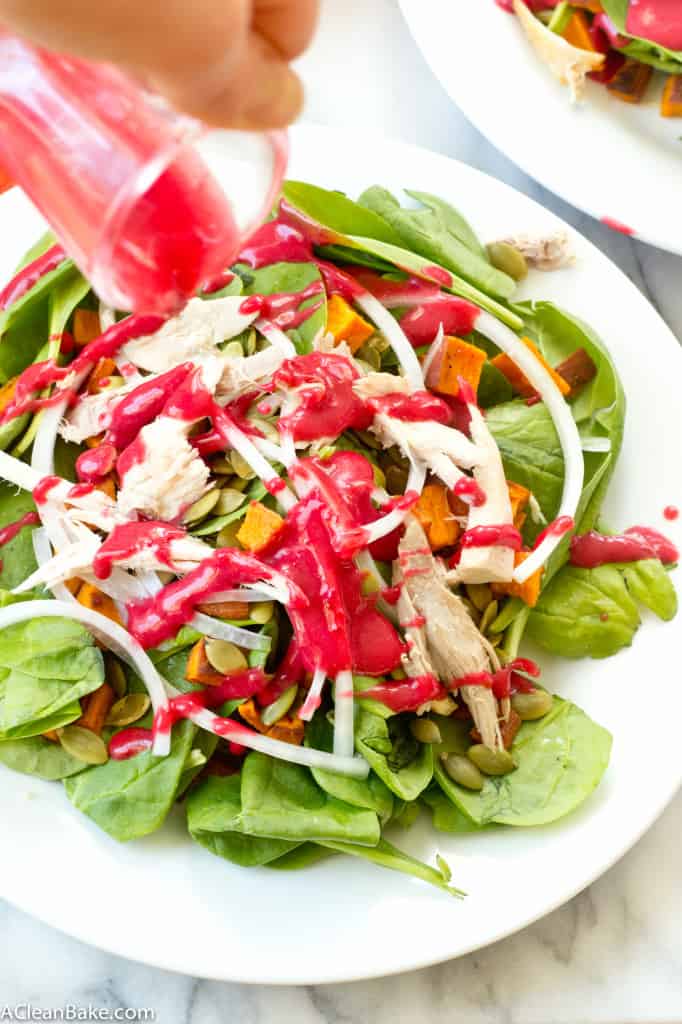 Turkey, Roasted Sweet Potato and Pumpkin Seed Spinach Salad with Cranberry Vinaigrette
(You can also use roasted pumpkin in place of the sweet potato!)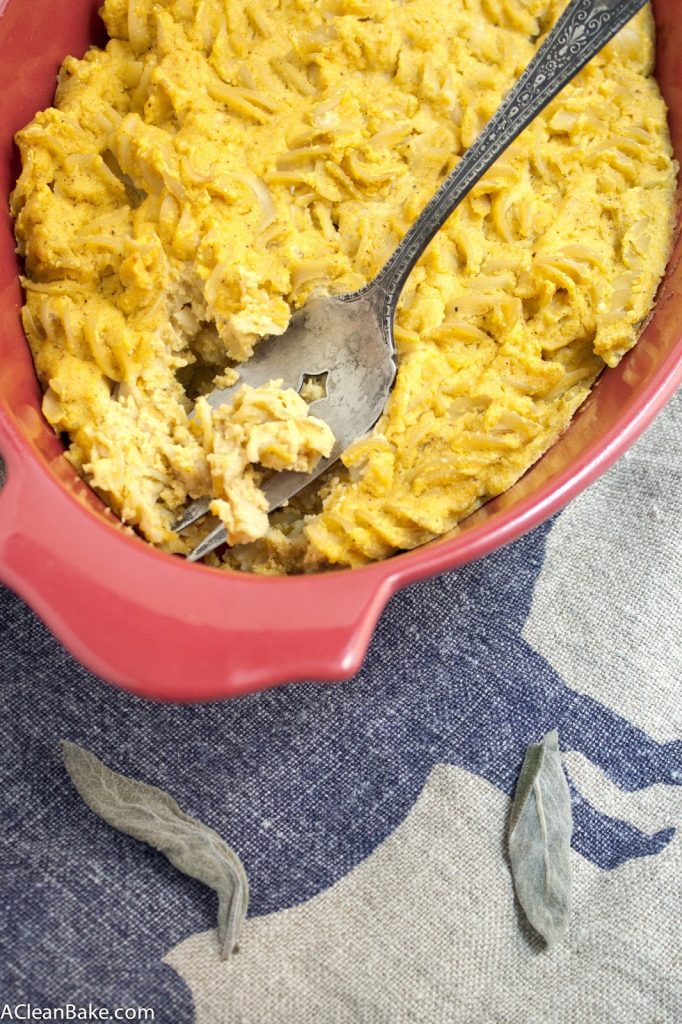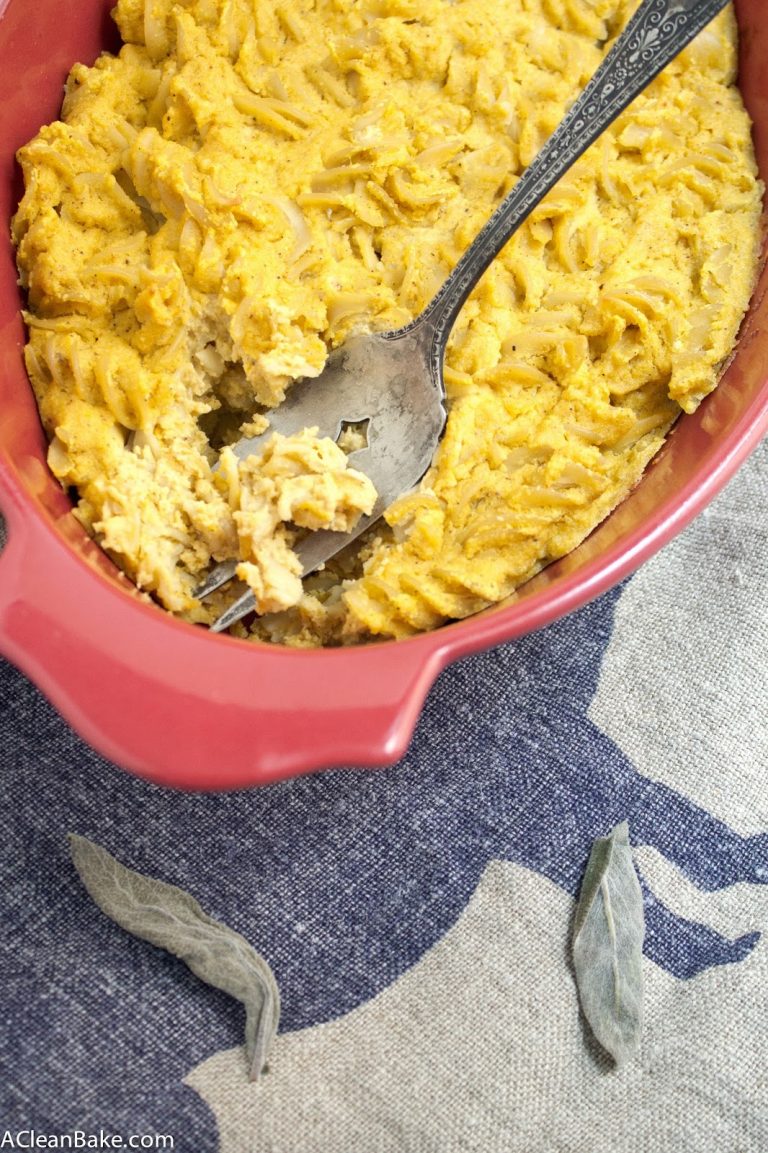 Baked Pumpkin Sage Macaroni and Cheese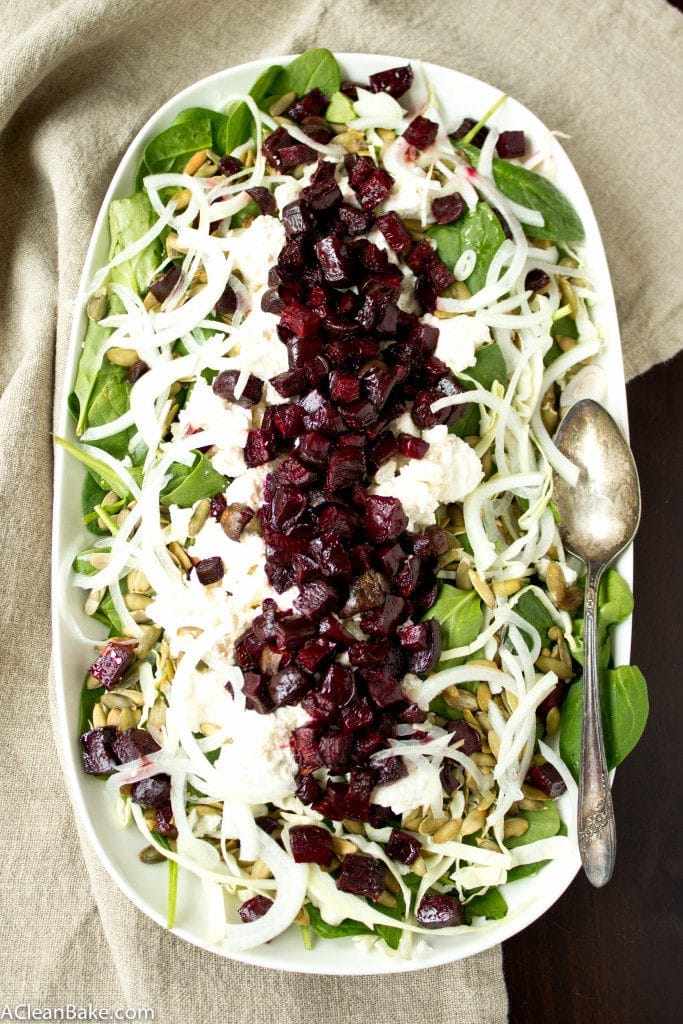 Roasted Beet and Pepita (Pumpkin Seed) Winter Salad
~ PUMPKIN FOR DESSERT ~
(the good stuff)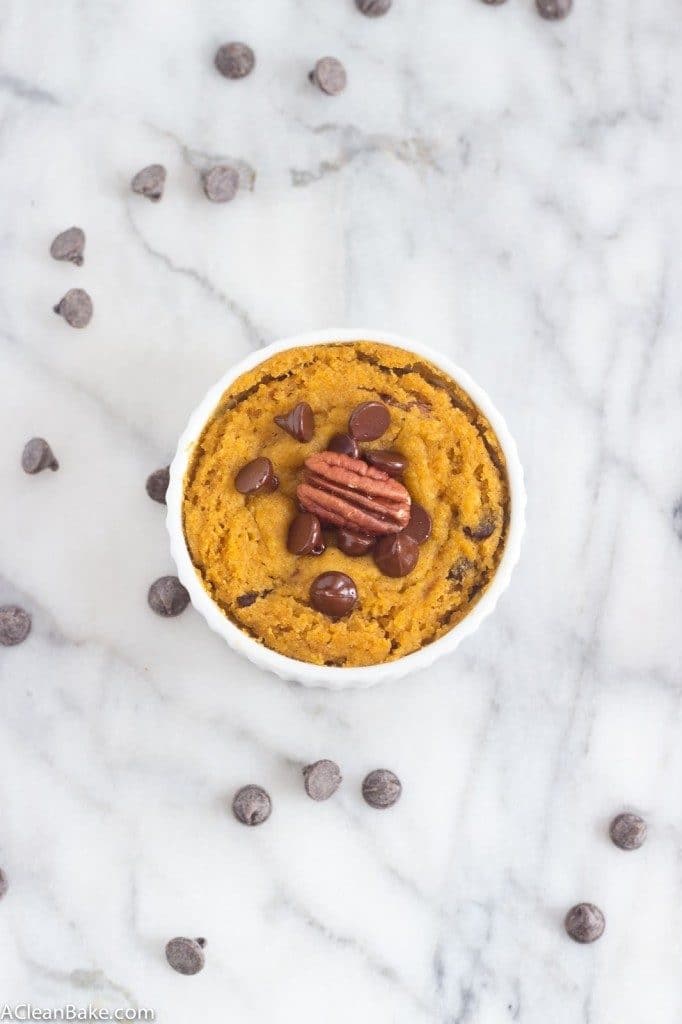 Single-Serve Pumpkin Pecan Chocolate Chip Mug Cake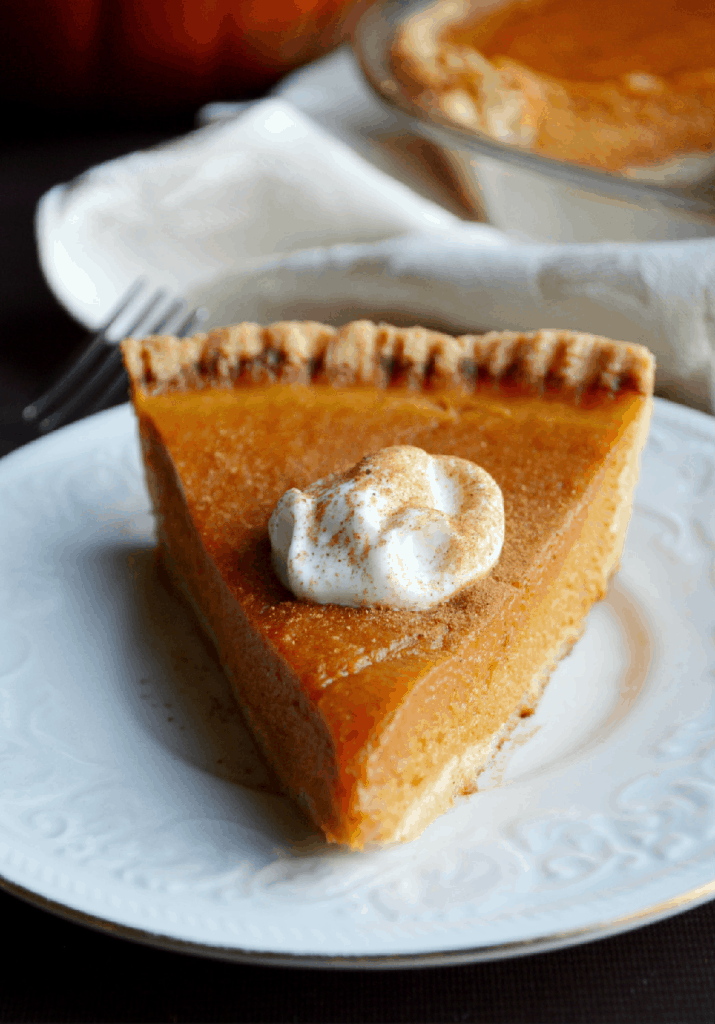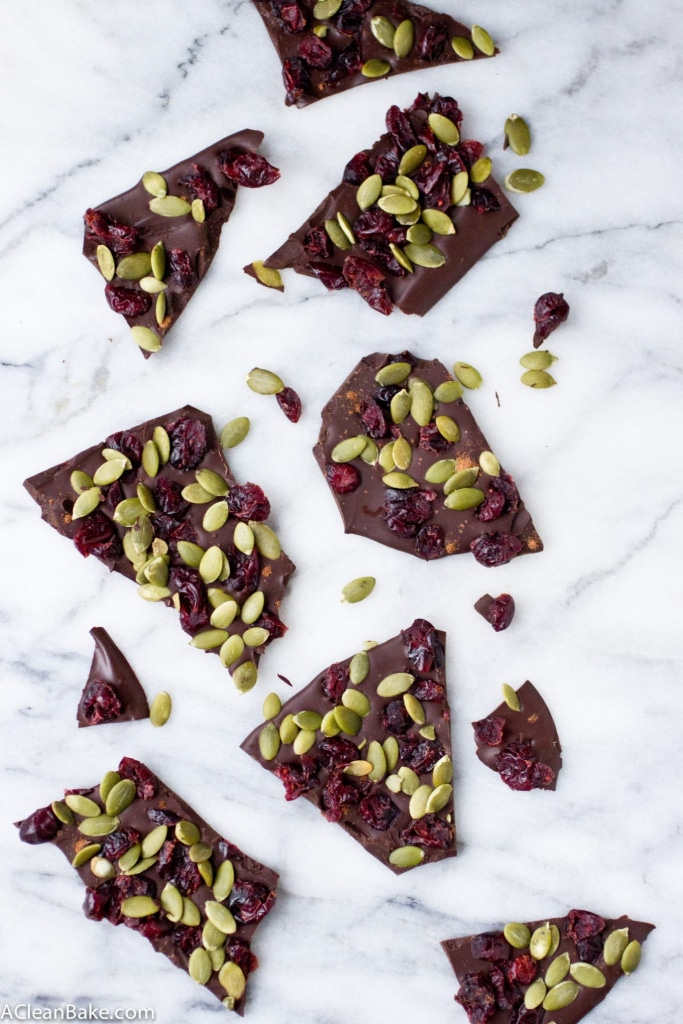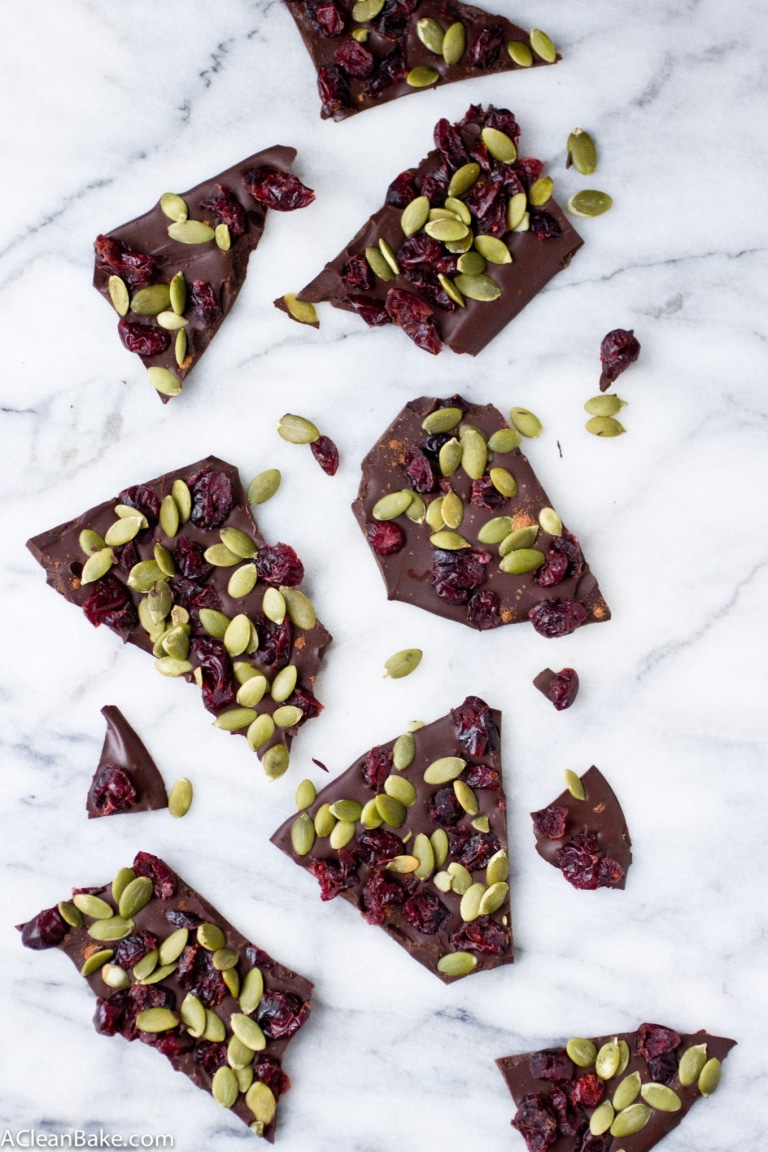 Cranberry Pumpkin Seed Dark Chocolate Bark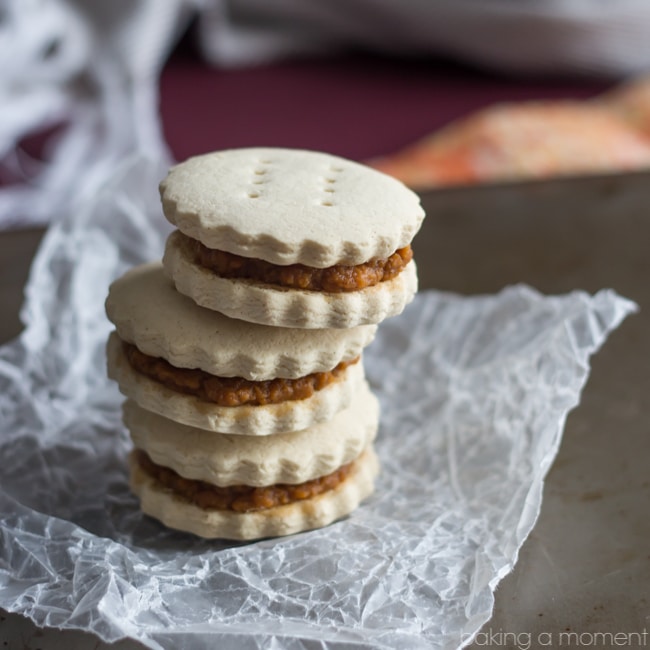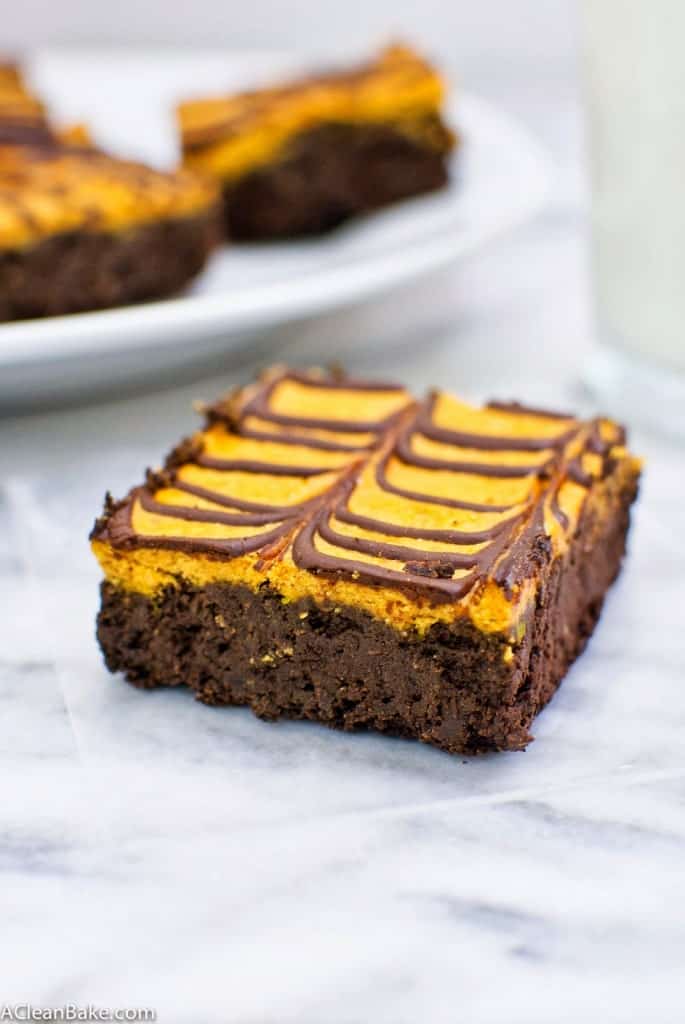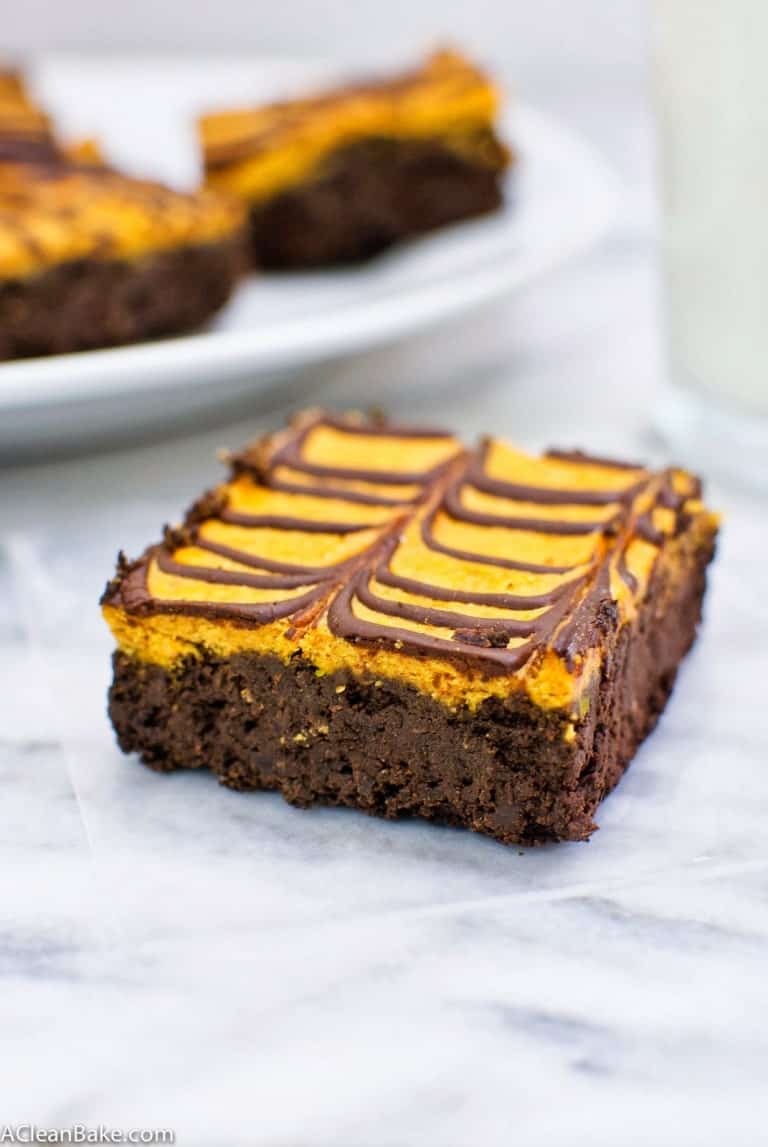 Pumpkin Cheesecake Brownies
(these are not entirely dairy free, but you can substitute dairy free cream cheese)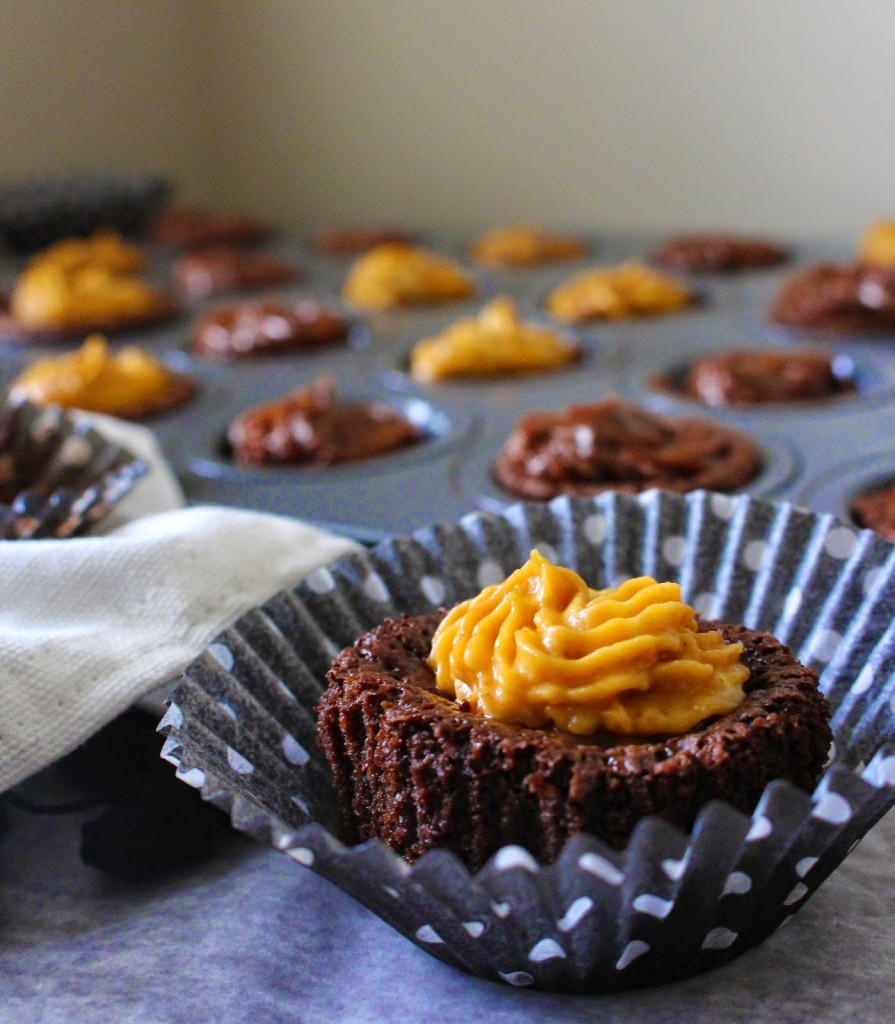 Flourless Mini Chocolate Cake Bites with Pumpkin Cream Cheese Frosting
(these are not entirely dairy free, but you can substitute dairy free cream cheese)
I hope you found something you like! And of course, you know this means we'll probably be eating pumpkin cake in January, right!?