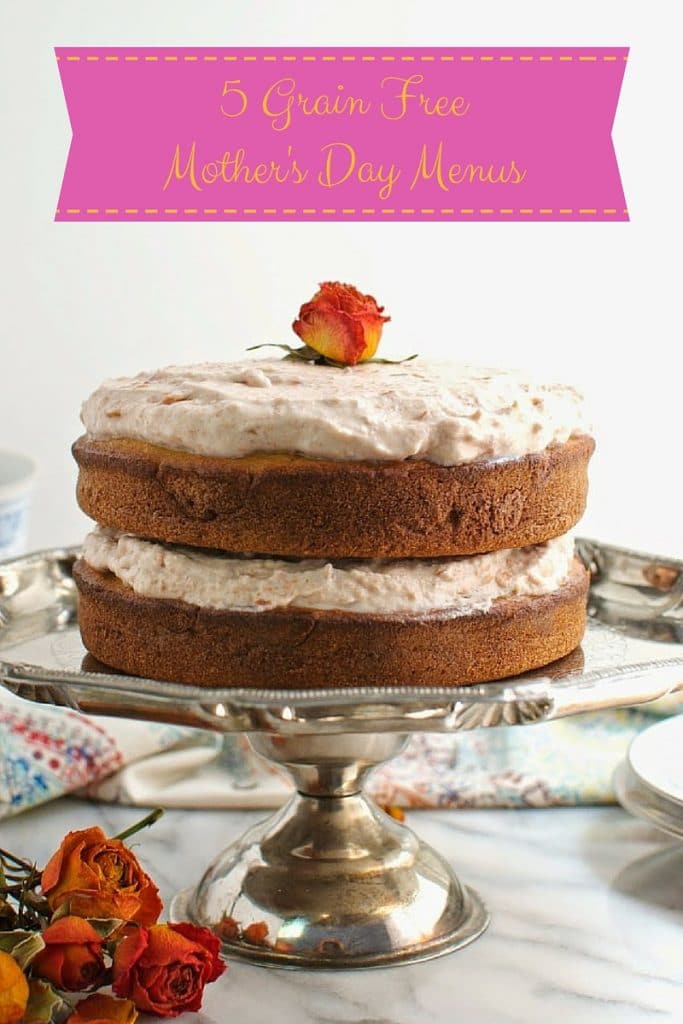 Last year, I hosted a big Mother's Day brunch for the whole family and, well, let's just say I went a leeeeetle overboard. There was enough food for 25 people (even though there were only 9 of us), so, trust me: no one left hungry or without leftovers. Everyone enjoyed it, but I was so exhausted afterward, I could barely get off the couch the rest of the day. That's not fun.
I think this is a common trap that hosts fall prey to. You really don't need to make enough food for an army when you're entertaining a handful of people. I'm working on keeping menus streamlined, cohesive, and crowd-pleasing without requiring several days of prep (not to mention recovery). These five grain free mother's day brunch menus prove that it is possible: grain free, (mostly) low carb, delicious meals that take no more than a few hours of prep, spread between the day before the brunch and the hour or two before the brunch starts. I've denoted the dishes that can be made the day before with an *asterisk.
Menu #1: Dessert & Coffee
Menu #2: Just Breakfast
Poached eggs (method here)
Coffee, tea and orange juice
Menu #3: Buffet Style
Menu #4: Just Lunch
Menu #5: Picnic Lunch
*Recipes that can be made the day before and stored in the fridge in an airtight container are marked with an asterisk
If you make any of these recipes or menus, send me a picture, or post it on social media with the hashtag #acleanbake so I can see it!
Happy Mother's Day!
This post contains affiliate links, which means that if you click through and purchase a product, A Clean Bake receives a small commission, which goes toward continuing to bring you delicious, healthy recipes every week. This does not affect the price you pay. Thanks for supporting A Clean Bake!