This quick and easy apricot jam only takes about 10 minutes to make. It's naturally sweetened and thickened with chia seeds. With such a pure apricot flavor, you won't be able to stop eating it!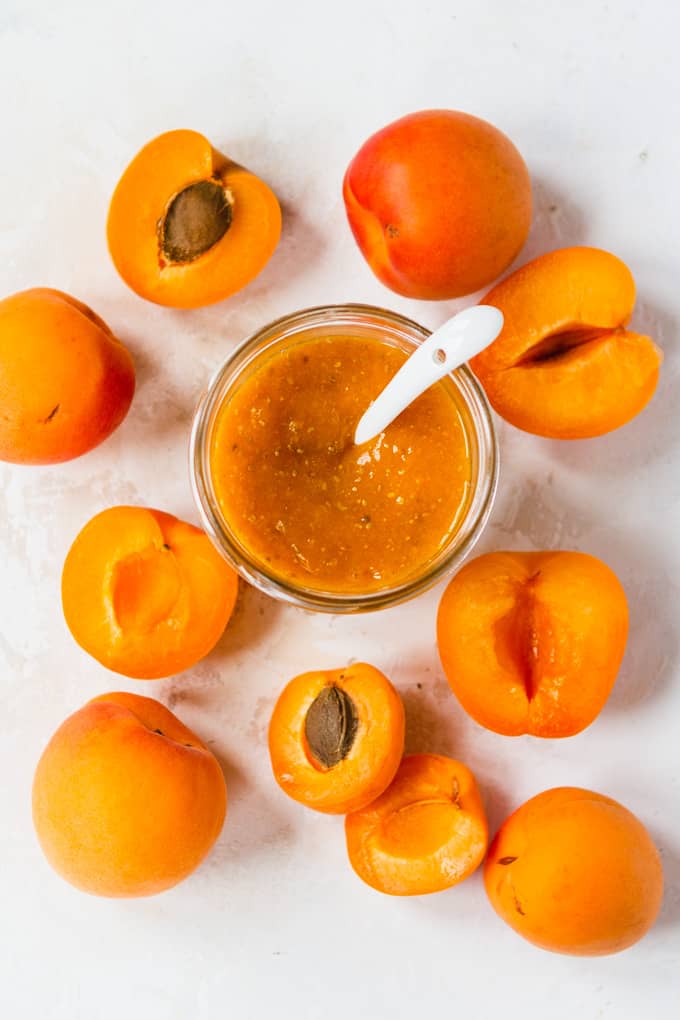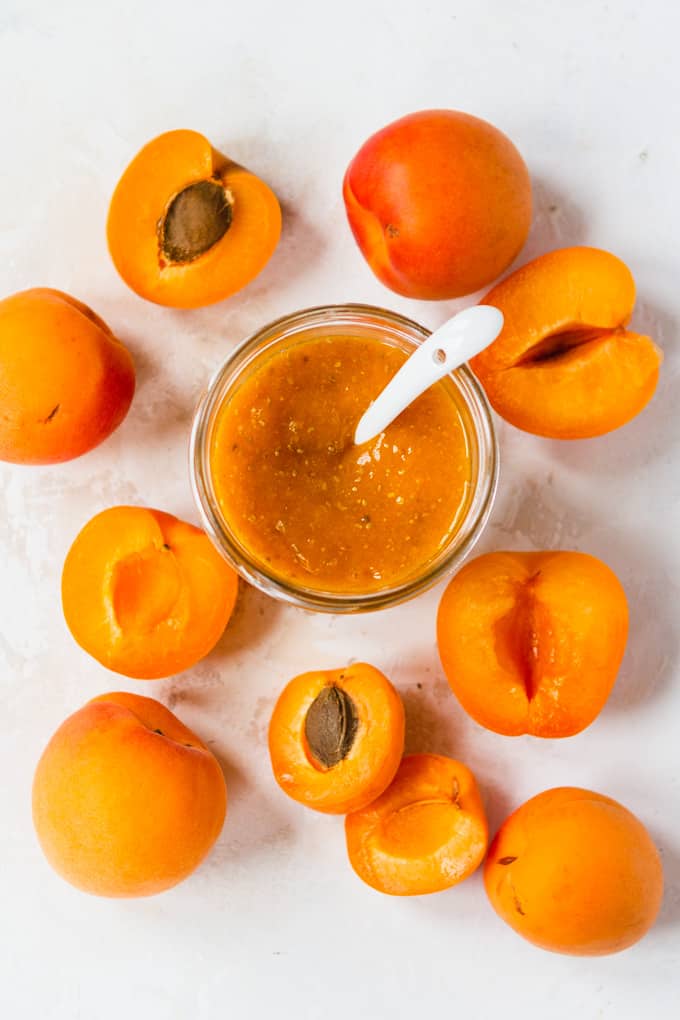 There's a magical window of time in the summer in which produce is so cheap, and so abundant, that you have to scramble to use it up in every way you can think of, before it goes bad. Because – particularly when you live in a place that is borderline-uninhabitably-cold for 9 months of the year – it is a cardinal sin to waste summer produce.
The decision is hierarchical:
Ideally, it is at the peak of freshness, so you can eat it raw, whole, and unadulterated.
But if it's slightly flawed, you use it in a salad.
Slightly less perfect produce goes into baked goods.
The least prime produce – the bruised, the battered, the on-the-verge-of-collapse stuff – gets salvaged (at least its non-bruised parts) for jam.
It took years before I finally got around to making jam, but it is the best way to use up fresh apricots – or other fresh stone fruits, berries, and other summer fruit – that might otherwise go to waste….