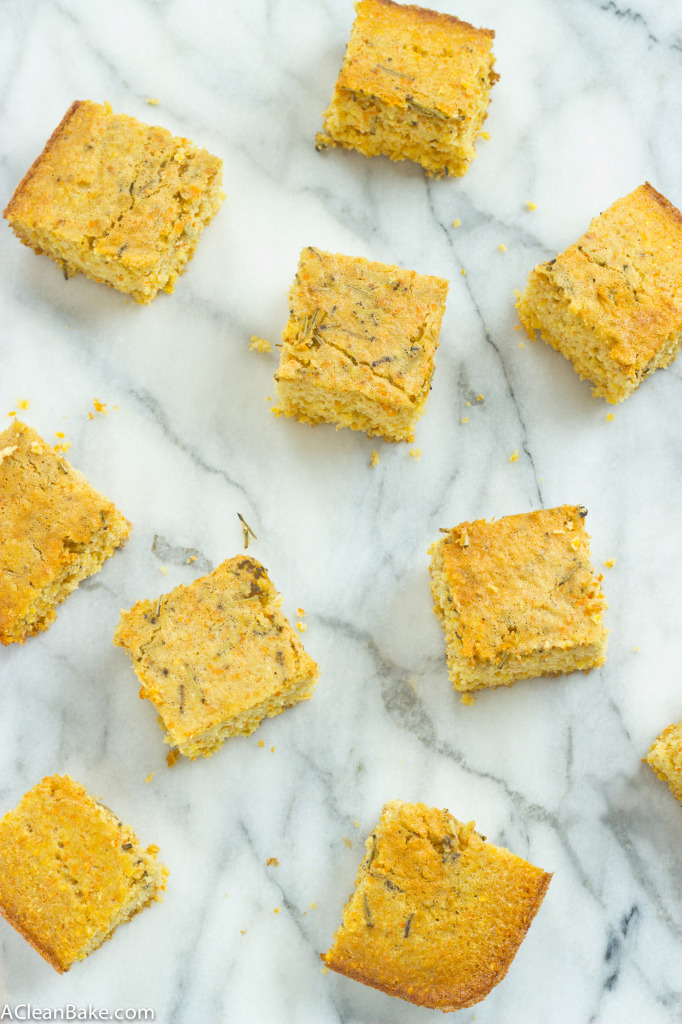 Hello from Dallas! I just landed and am here for a business trip where I will – as I do all day, all evening and all weekend – talk to someone about food. During the part of the flight down here where they won't let you use your laptop, I got to reading a recent issue of The New Yorker, a magazine I haven't read in years because if it's not about food, who has the time?
But this issue was about food and our changing and sometimes-inexplicably-contradictory food culture. I started with an article that was recommended to me about how nearly 1/3 of the population has self-diagnosed themselves as gluten-intolerant (not, of course, including the approximately 1% of the population that has been diagnosed with celiac – a miserable condition which, it should be noted, the author never calls into question) and vowed to eliminate the protein, which many of them don't even know what it is, from their diets, suggesting in no uncertain terms that we might all be jumping to vilify wheat without any real evidence when the problems may lie elsewhere in our modern diets. But it was so well written and simultaneously engaging and enraging that I started from the beginning of the issue and read it cover to cover.
There was a great piece on the evolution of food from necessity to status symbol in which the author contends that food "used to be about where you were from" and now, for many, is a form of cultural currently; a measure of your hipness. Oh, you didn't have a kale and algae smoothie for breakfast this morning? Gosh, it must be hard to be you.
I know that, in both cases, I am the prototypical elimination-diet-following food snob to whom the respective authors refer and implicitly criticize. And, while I deny none of these charges, to their judgement, I say: suck it. (Yes I just used "prototypical" and "suck it" in the same thought. 10 points for bridging the literacy/snark divide?) Isn't there some value in knowing your body and educating yourself about what you're putting in it and doing what you feel in your gut – literally – to be right? You don't have to answer that. I know that if you are reading this, I am probably preaching to the choir. No one is actually saying gluten-free cake is a health food, but it sure is a pleasure to eat a slice of cake without feeling like absolute garbage for the next 2 days.
Aside from the (perhaps overly defensive) critique of their assumptions about people like me, I also take issue with the idea that food, however shmancied up, isn't still the same anchor of family, togetherness, and cultural identity that it once was. Isn't that what we are going to celebrate on Thursday? People aren't going to gather around their artisanal chia loaves, they are going to gather around their turkeys. They are going to remake the same reliable recipes they trot out and look forward to year after year, maybe since childhood. There's nothing wrong with a tradition evolving, but let's not throw the baby out with the bathwater. Updating a recipe isn't a bastardization, just like recipes of yore aren't always, um, not vomit inducing.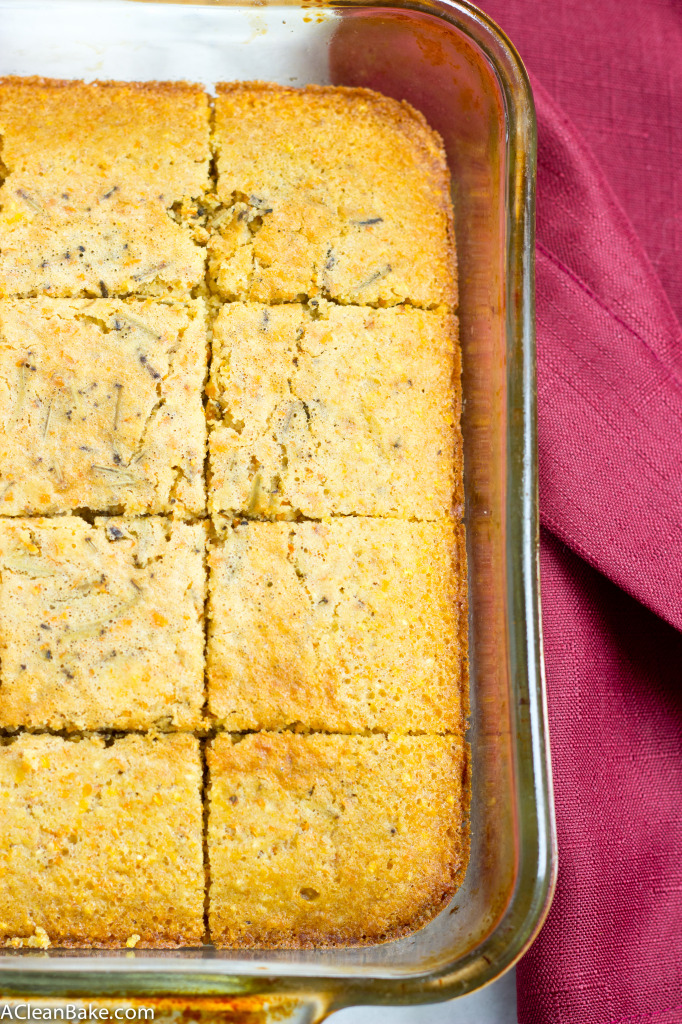 And with that, I give you my totally-bastardized-but-maybe-with-good-reason cornbread. Yes, it contains corn, but it is also gluten-free, made with whole grain millet flour instead of all purpose, and it tastes just as good. I made about 7 loaves of this, and the first four were deemed "kind of bland" because I was determined to eliminate the sugar that is in most recipes, which seems sort of superfluous in cornbread (is the meal, with all of its luscious desserty pies and tarts not sweet enough already?) from this recipe entirely. Whenever something is bland but healthy, the answer, in my opinion, is always the addition of herbs. In this case, I thought rosemary would work well, but you could most likely also swap in thyme or sage, or any other leafy/twig-y flavor that you would also have no problem shoving inside a turkey. The other change I made is to use olive oil instead of the traditional cornbread fats, butter or flavorless (such as canola) oil. Olive oil does leave its mark on the loaf, but in a good way – if you like olive oil. If you don't, either use a weaker version, like virgin, in which the taste is not so rich, or a flavorless oil of choice.
So tell me: what are your Thanksgiving meal traditions? What do you like to tweak? What would you sooner give your firstborn than change about your meal?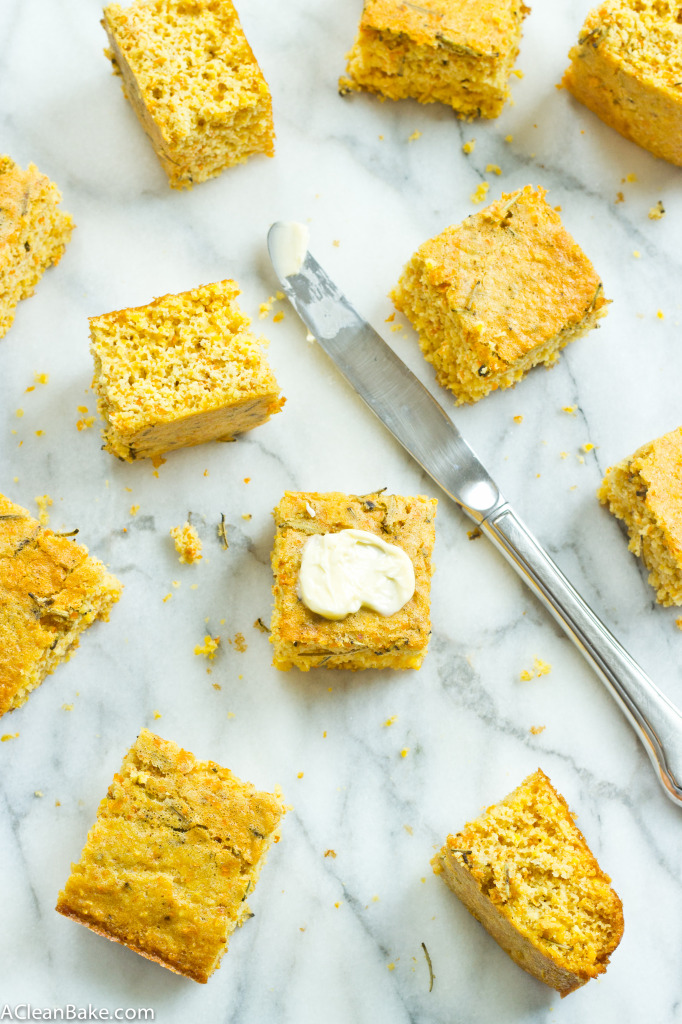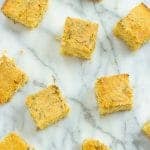 Gluten Free Rosemary and Olive Oil Cornbread
Ingredients
3/4

cup

coarse-ground cornmeal

3/4

cup

millet flour

1/4

cup

tapioca flour

1 1/2

teaspoons

baking soda

1/8

teaspoon

coarse sea salt

or to taste

1

Tablespoon

rosemary leaves

1

Tablespoon

honey

2

large eggs

room temperature

1/4

cup

extra virgin olive oil

use virgin oil if you want less olive oil flavor

3/4

cup

almond milk

room temperature

Sea salt to garnish

optional
Instructions
Preheat the oven to 350F and grease an 8"x8" baking dish. Set aside.

In large mixing bowl, whisk together the cornmeal, millet flour, tapioca flour, baking soda, salt and rosemary. Set aside.

In a small bowl, whisk together the honey (microwave for 10 seconds if you are having trouble stirring it), eggs, olive oil and almond milk.

Pour the wet mixture into the dry and stir to combine. The batter will be a little soupier than traditional cornbread.

Pour batter into the prepared baking dish and garnish with additional sea salt if desired.

Bake for 25 minutes, or until golden brown around the edges and a tester comes out clean.