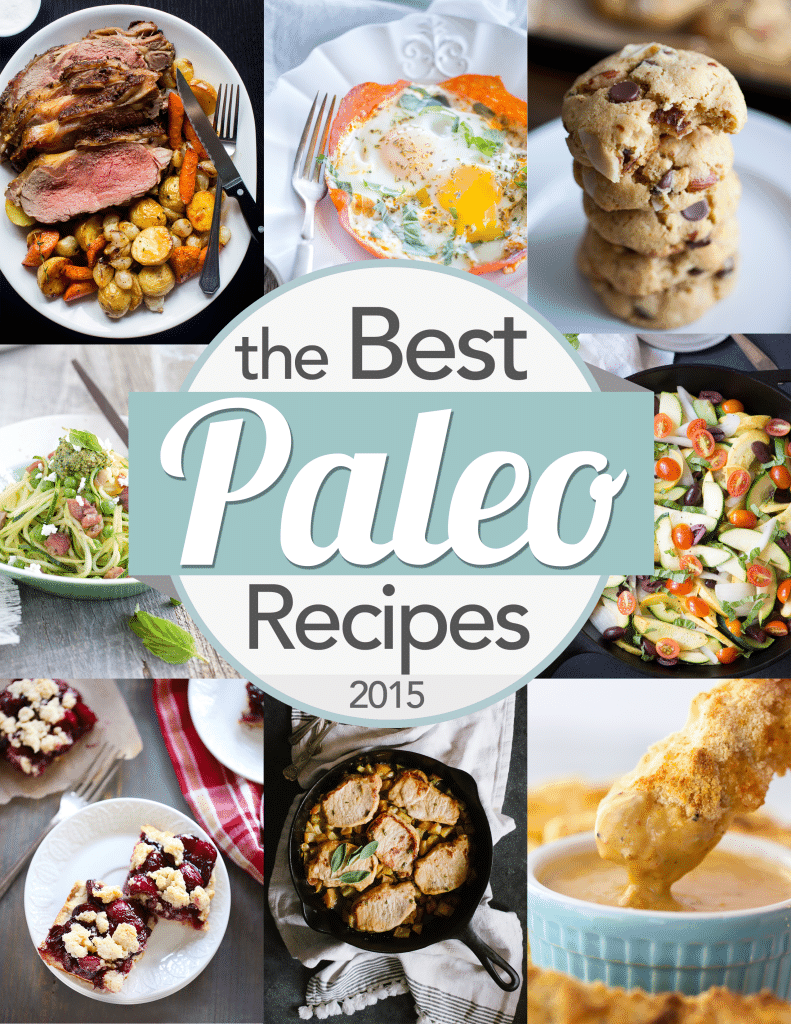 Actually, I wrote part of an ebook, but it's the most my recipes have ever been in print (even virtual print), so it's pretty exciting! Here's the deal: Hayley and Bill, otherwise known as the dynamic duo behind Primal Palate, compiled the favorite recipes of over 30 major players in the grain-free/paleo food community (plus, unbelievably, me) into one monster of an e-book that is bursting with every kind of recipe for every meal and occasion you can imagine – 192 in total!
Each contributor provided 5 recipes, including one all-new dish. Mine was a dessert that has never before been seen here – you have to get the book to get the recipe!
Click here to get the book, and look for me and the ACB recipes on pages 314-327!
This book is for everyone from the new-to-paleo eater (I see you and salute you, New Year's Resolutioners!) to a seasoned grain-free/paleo eater because it features a huge variety of dishes for every palate. Perfect timing, right? New year, new recipes!