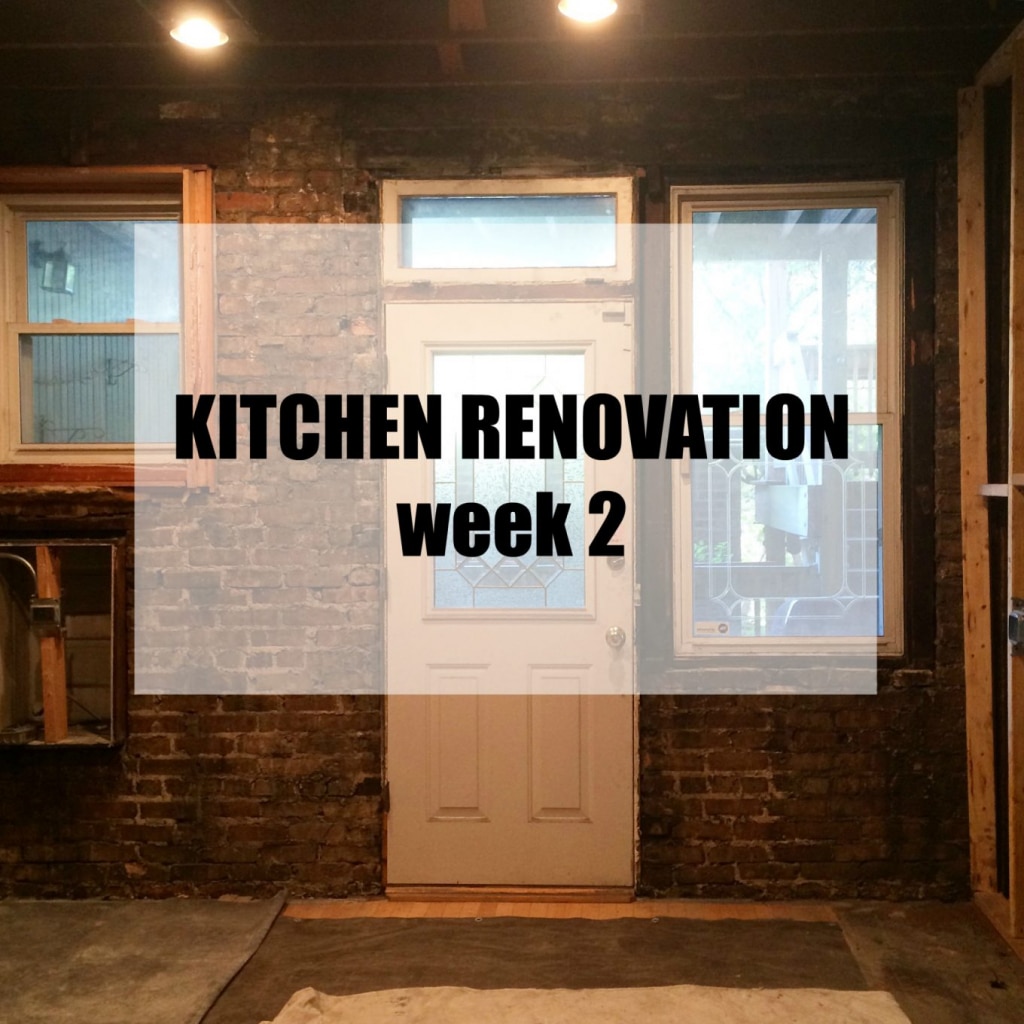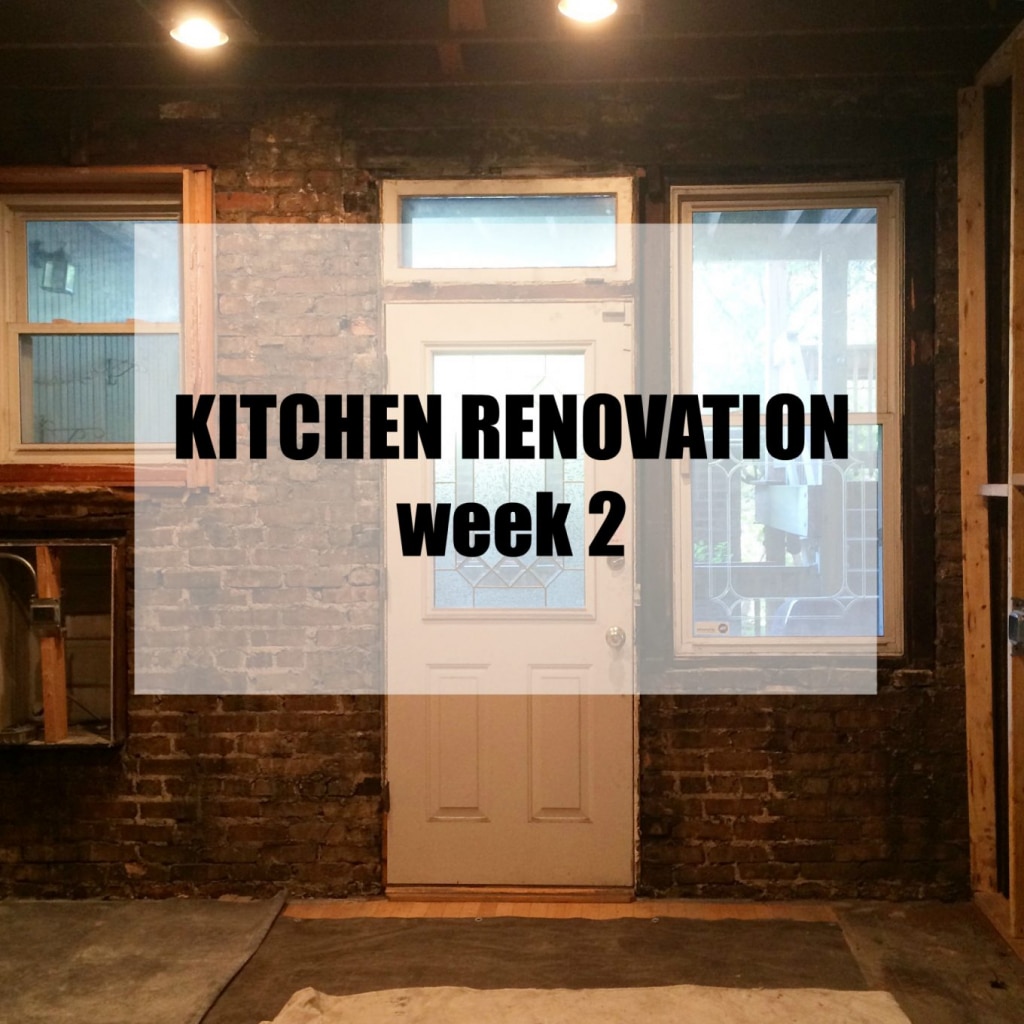 I know some readers are as excited as this kitchen renovation as I am, and wanted to be kept up to date on its progress. If you're not one of those people, I'll be back tomorrow with the recipes you know and love!
I'm not going to lie: After so much got done in the first week of the project, I was hopeful that this would be an abnormally efficient renovation. Don't worry, my naive optimism was thoroughly crushed over the course of the second week. Some of it was just bad luck: the contractor had a serious emergency at another job site and needed "all hands on deck" at the beginning of the week, one of his guys broke his ankle over the weekend, and his administrative person had to deal with a family emergency. Other reasons were unclear, but we only had about 1 1/2 days + 1 evening of work this week, though in that short amount of time, a lot was done.
Day 8
The first of many very quiet days (not that a short break from the noise and mess wasn't appreciated)
Day 9
The electrician ran all of the tube for the electrical wire to thread through. I got to pick how many outlets I wanted and where I wanted them to be. Just envisioning how functional this kitchen is finally going to be makes it all worth it (example: going from 1.5 working outlets to 6!)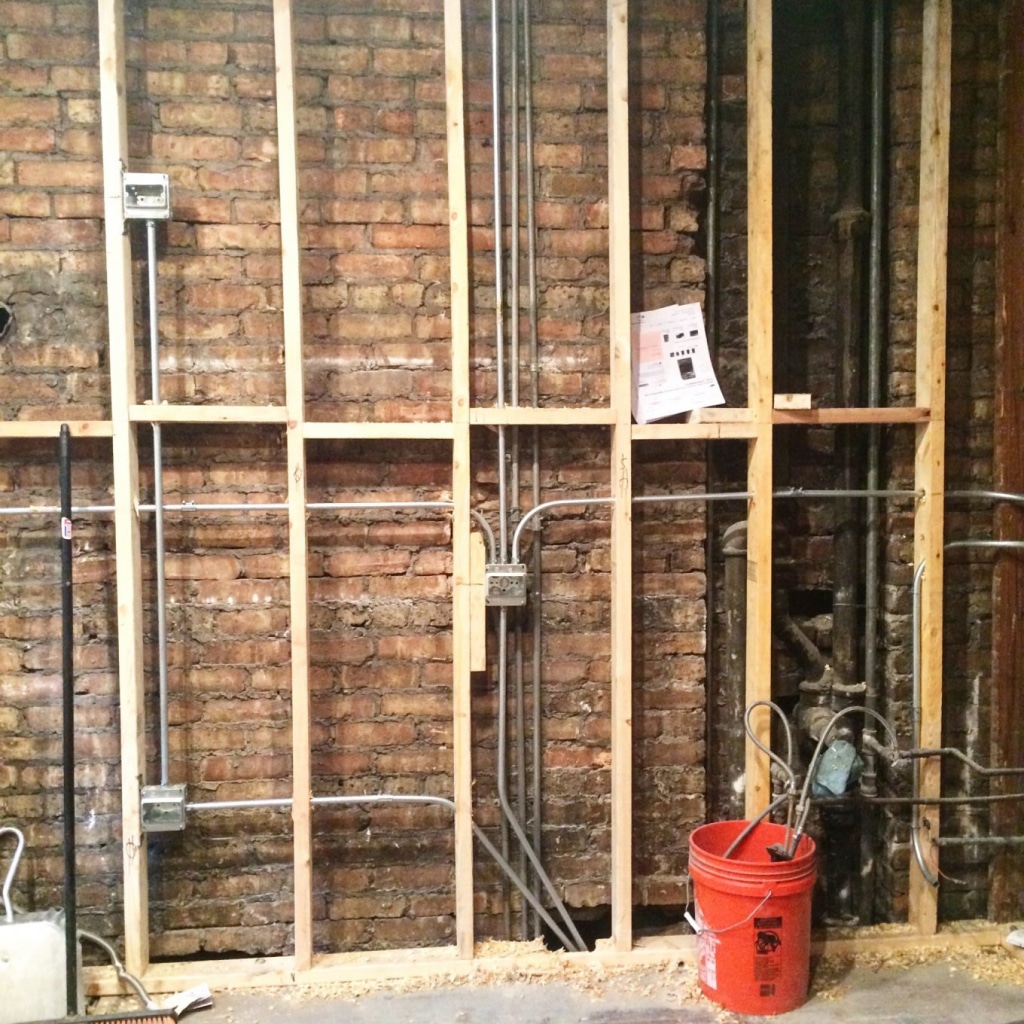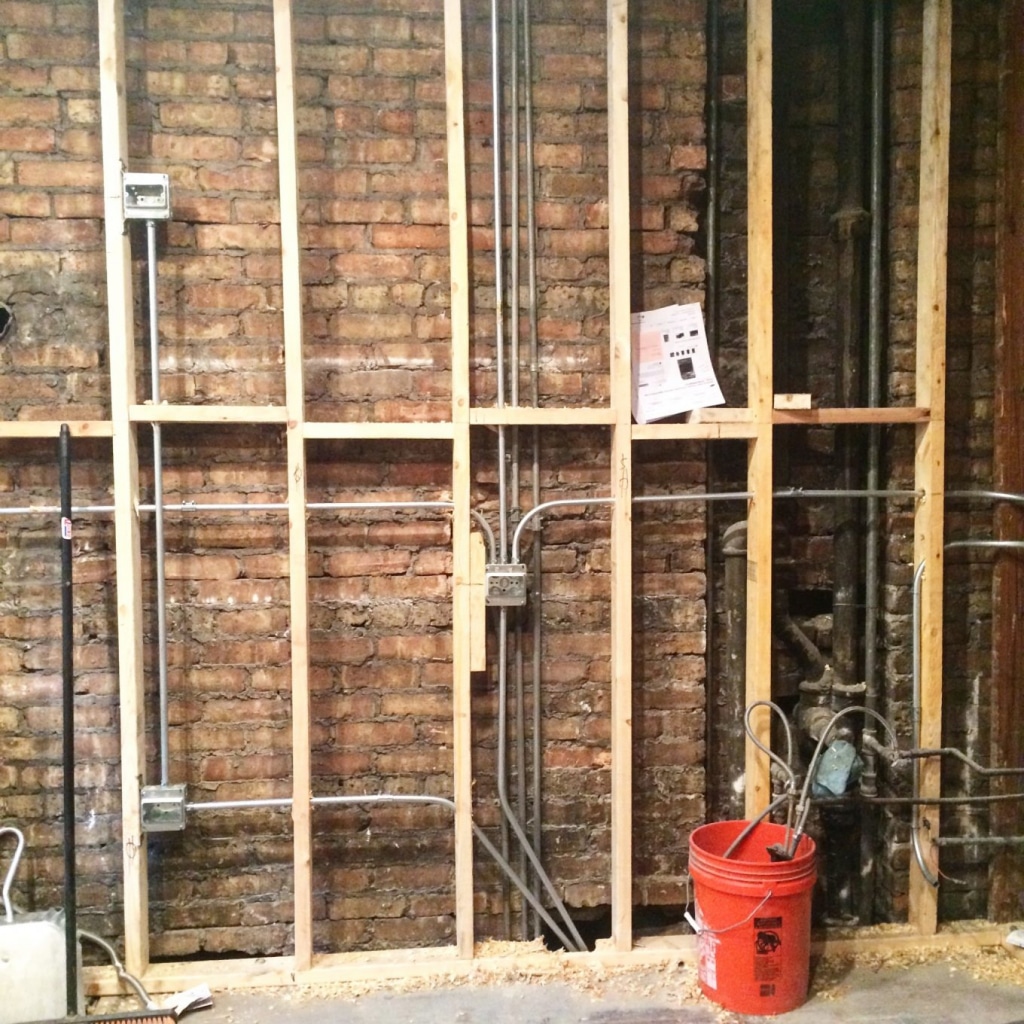 Day 10
Another quiet day.
Day 11
No one came during the day, but in order to make sure that we stay relatively on schedule, the contractor and his plumber came over in the evening – even though it was the contractor's birthday! The plumber stayed until 9pm running pipes all over the place, including one up the wall and through the ceiling to feed the refrigerator on the opposite wall, so that I can have my filtered water and ice. (I can barely imagine such luxury! Right now, I fill my tiny Brita pitcher about 500 times a day) As anyone who owns an old house can tell you, in the image below, the old black pipe is the, well, old one, and the shiny copper pipe is the new stuff.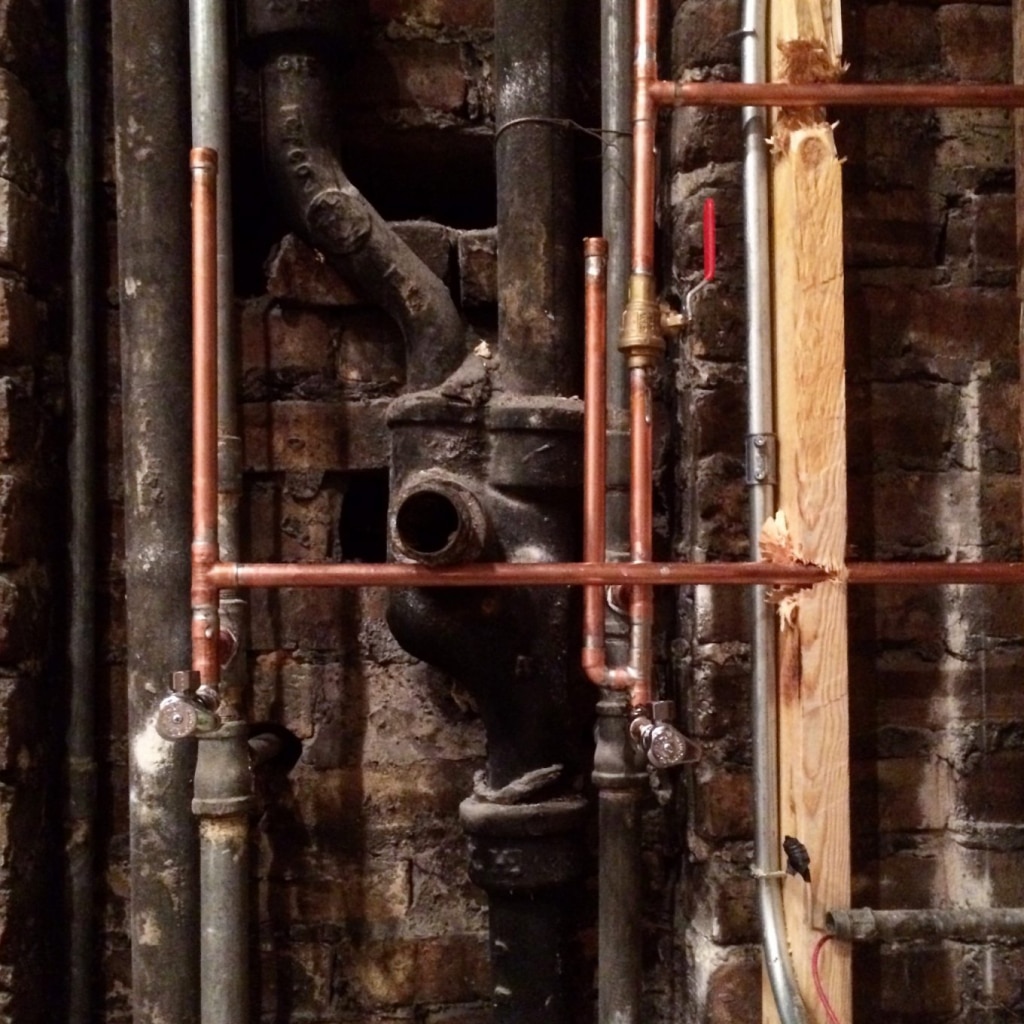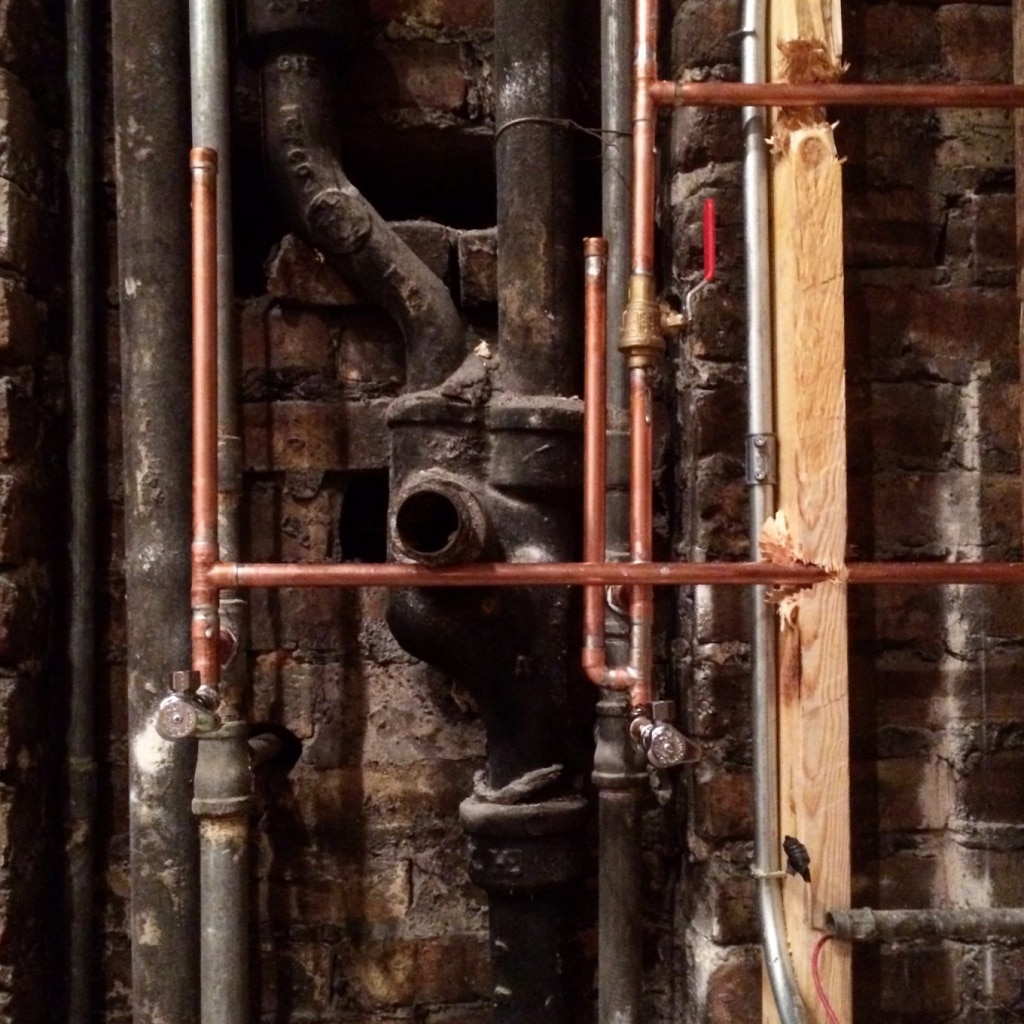 Day 12
This was a short day, in which only one guy came over and finished demoing the back wall of the kitchen to reveal this awesome artistically-weathered brick and the little cubby hole where, back in the day, the milkman used to deliver (you guessed it) the milk. There is a little trap door on the outside of the house but we had no idea if it was still functional. It technically is, but is NOT weather proof, so we're going to seal and insulated it, then drywall over it. It's still going to be visible from the outside, and makes for a neat detail. I also picked out the new door (all glass, for maximum light, natch) and new window. We're also hoping that they can make the transom window (little window above the door) functional again, since it's been sealed off since we moved in. Then they cleaned up around 1pm, and cleared out until Monday. Ah well.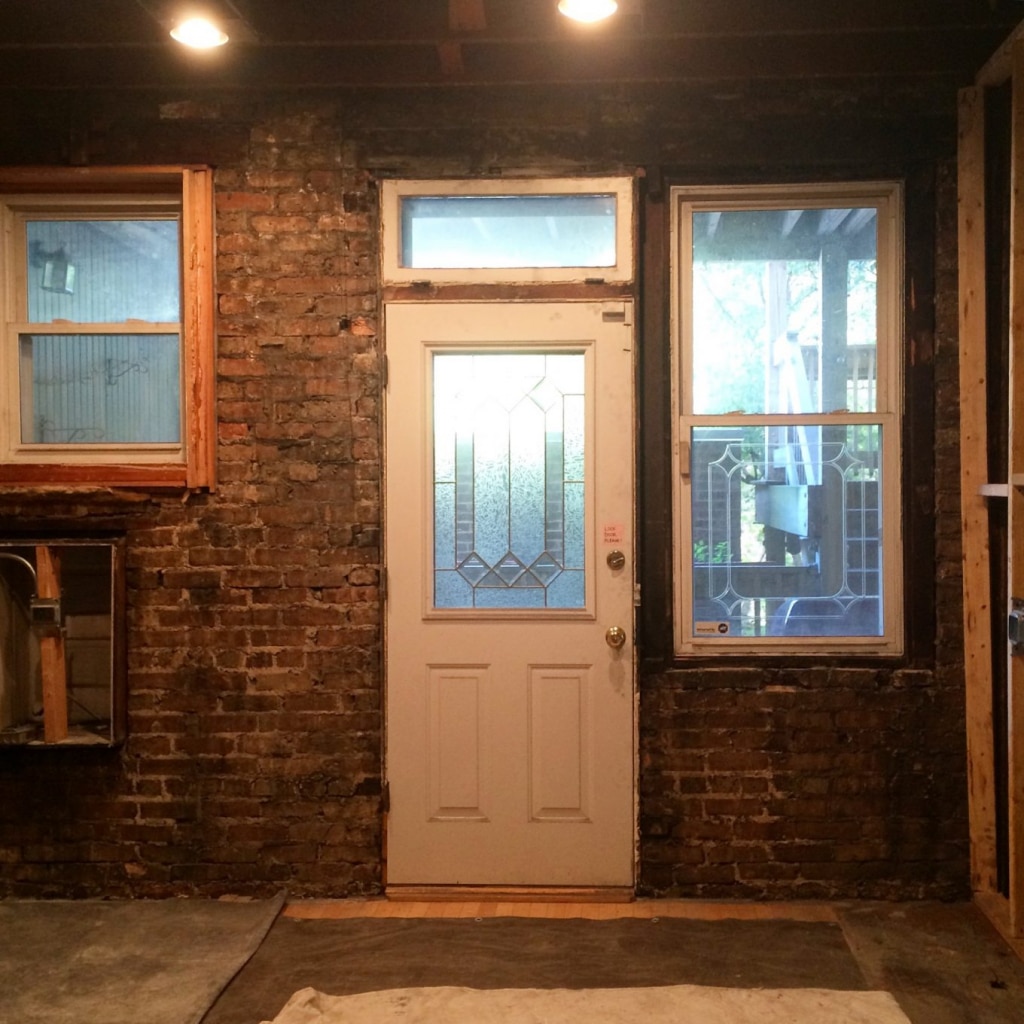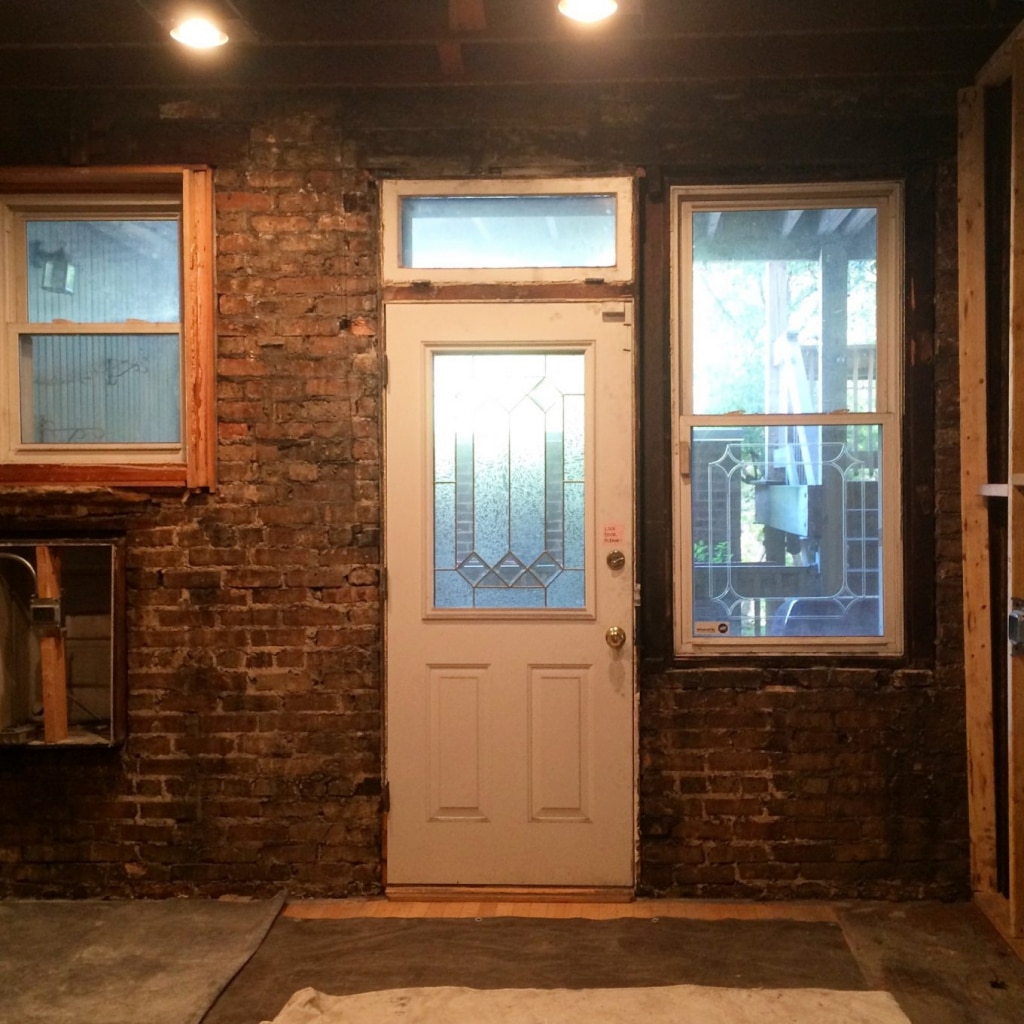 Fingers crossed for a more productive Week 3!
What we ate: in a nutshell, a lot of salads, leftovers, only one night of takeout, and did you know a slow cooker preheats to 350 (I think you have to have a particular one though. This is the one I use). I made fajitas in the slow cooker. Watch out now! If you care to follow along with what we're eating (hint: not much more takeout than usual) connect with me on Instagram!
**
More Kitchen Renovation Updates:
Week 1