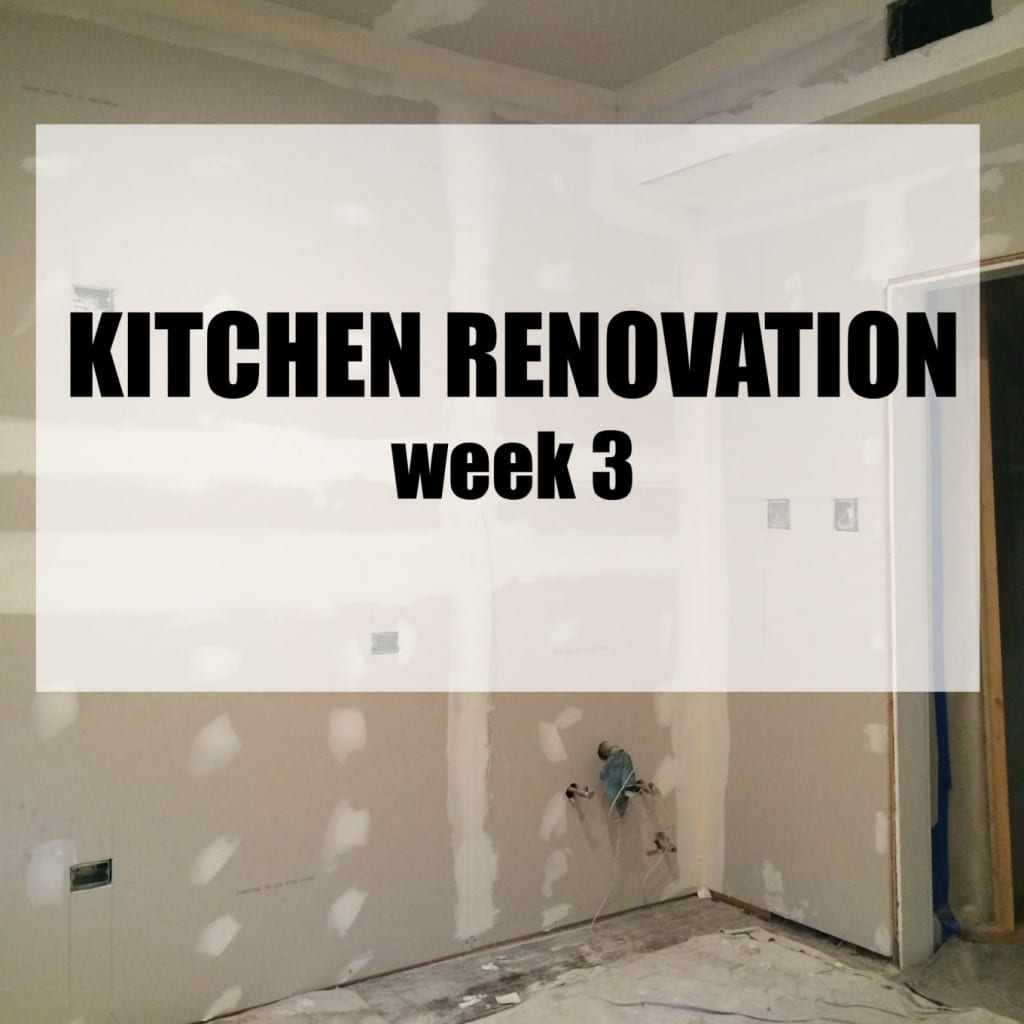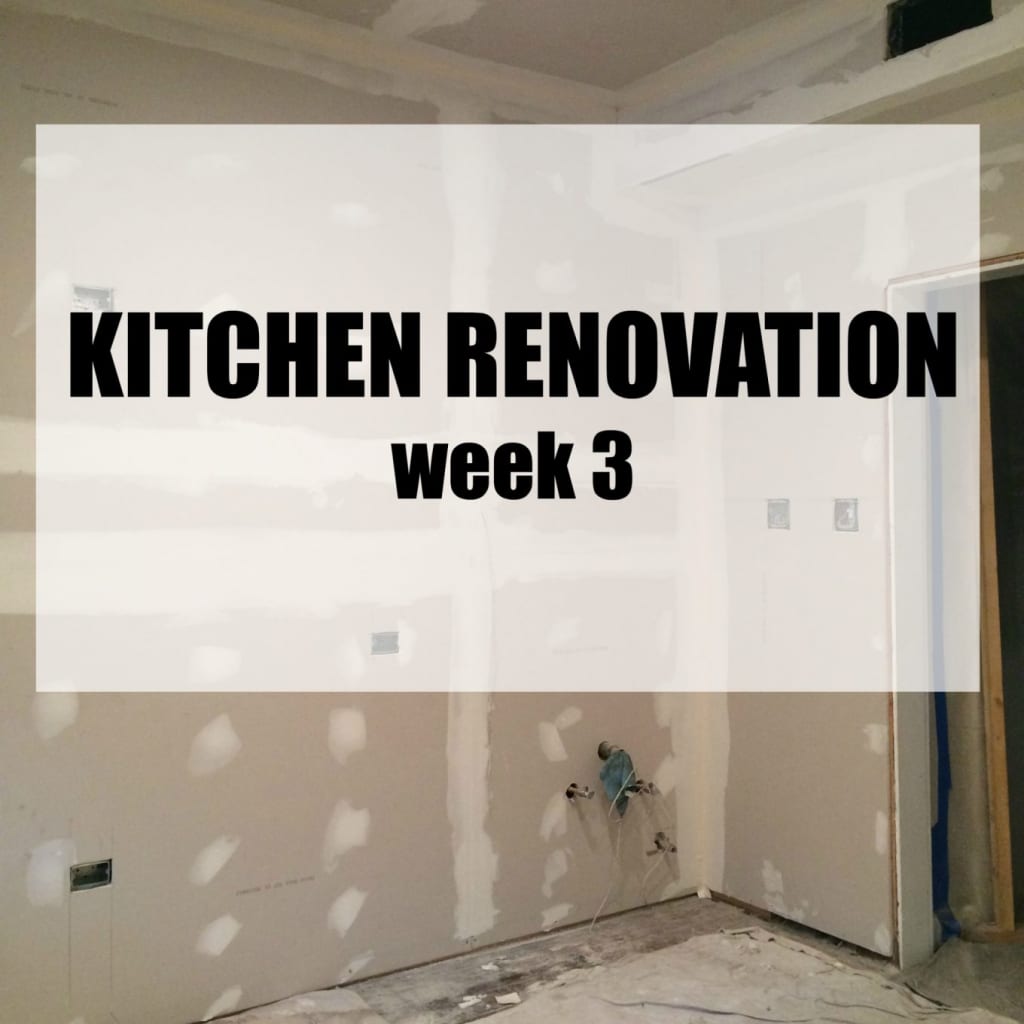 I know some readers are as excited as this kitchen renovation as I am, and wanted to be kept up to date as to its progress. If you're not one of those people, I'll be back tomorrow with the recipes you know and love!
Thankfully, the third week of this project more than made up for last week's relative lack of progress. We had guys here every day this week, and there seemed to be more guys every day, so the progress was exponential. They took the room from mostly framed to drywalled, "mudded" and sanded in just one week, and it felt like an astonishing amount of progress, not to mention the first indication that I may finally, again, have a kitchen. There's just something about actual walls that makes a room feel like, well, a room. Go figure!
Day 15
They finished the framing that they hadn't gotten to last week, but first, realized they had to actually move this entire wall – the studs (those vertical boards), anyway – 2″ to the left. Not kidding. So that occupied them for the day.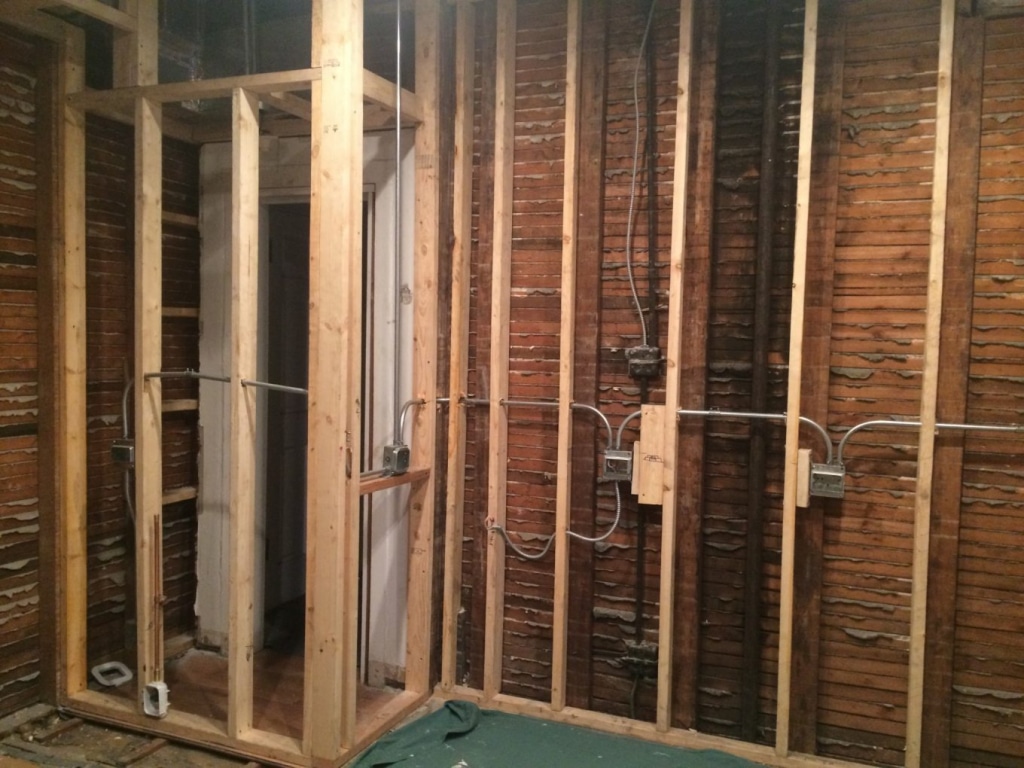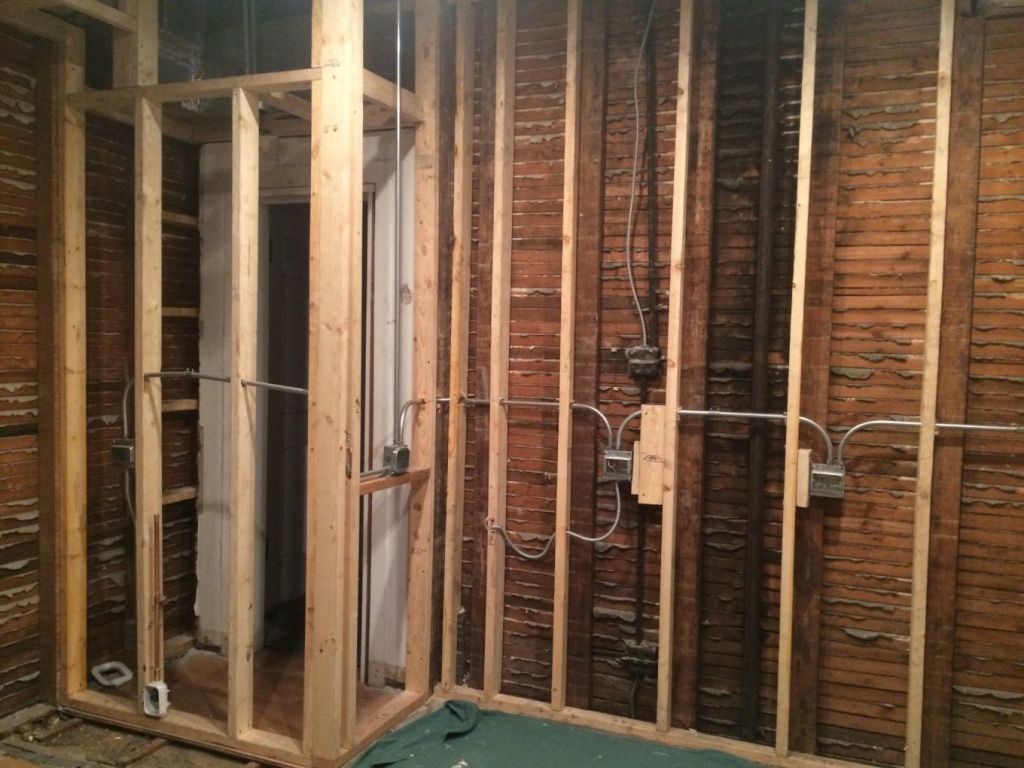 Day 16
With the framing studs successfully in place – for real, this time – they began to insulate the room. Only the exterior wall and the ceiling (mostly for sound absorption) needed to be insulated, so this only took a day.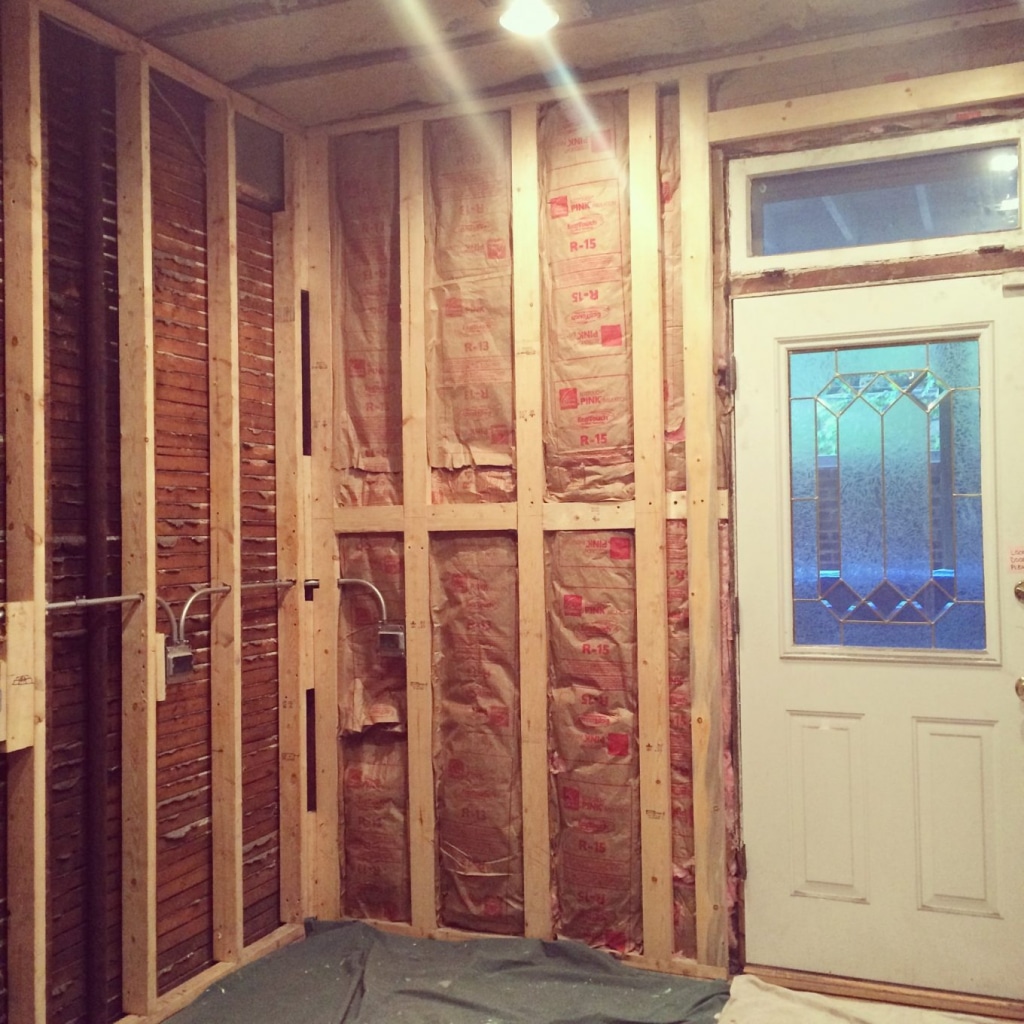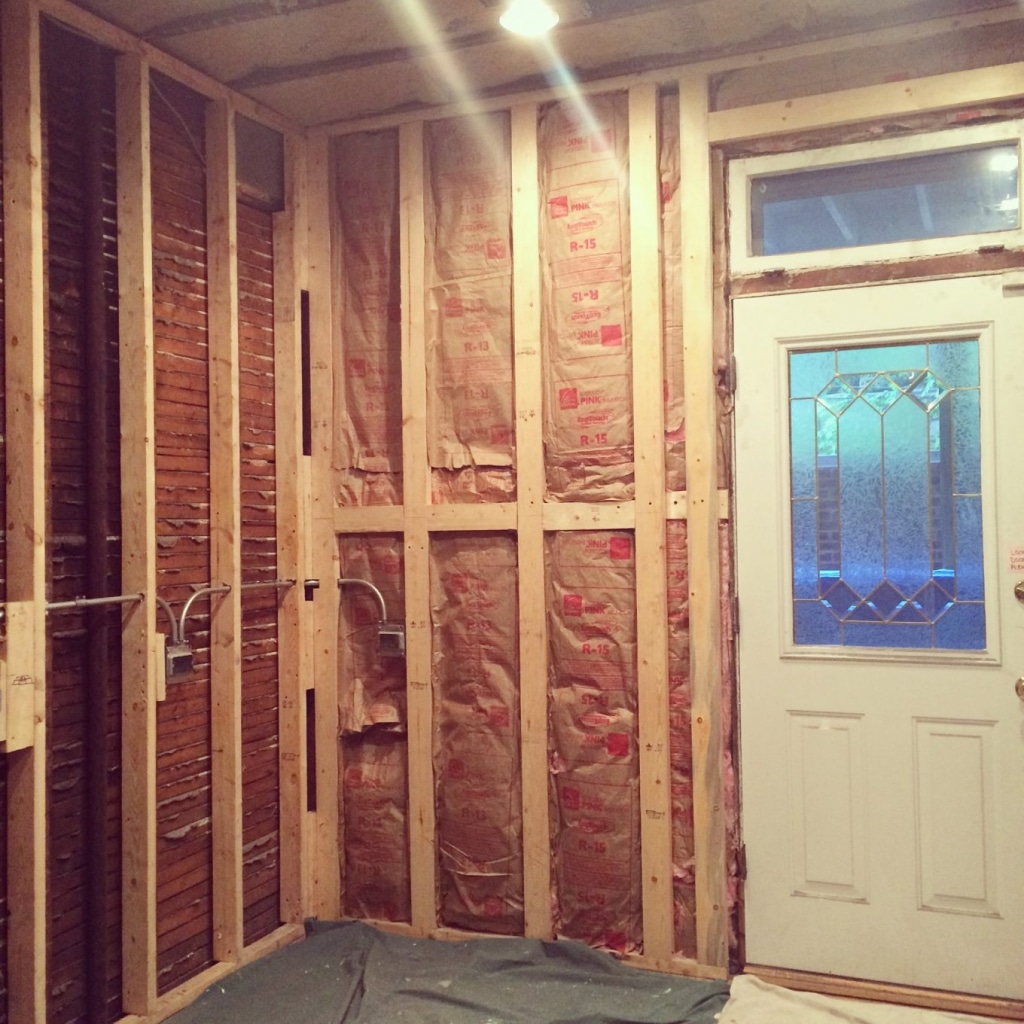 Day 17
This was an exciting day: they started hanging the drywall. They started with the ceiling, and ended up finishing most of the walls as well, all in the same day (thanks to a couple of extra helping hands from new crew members).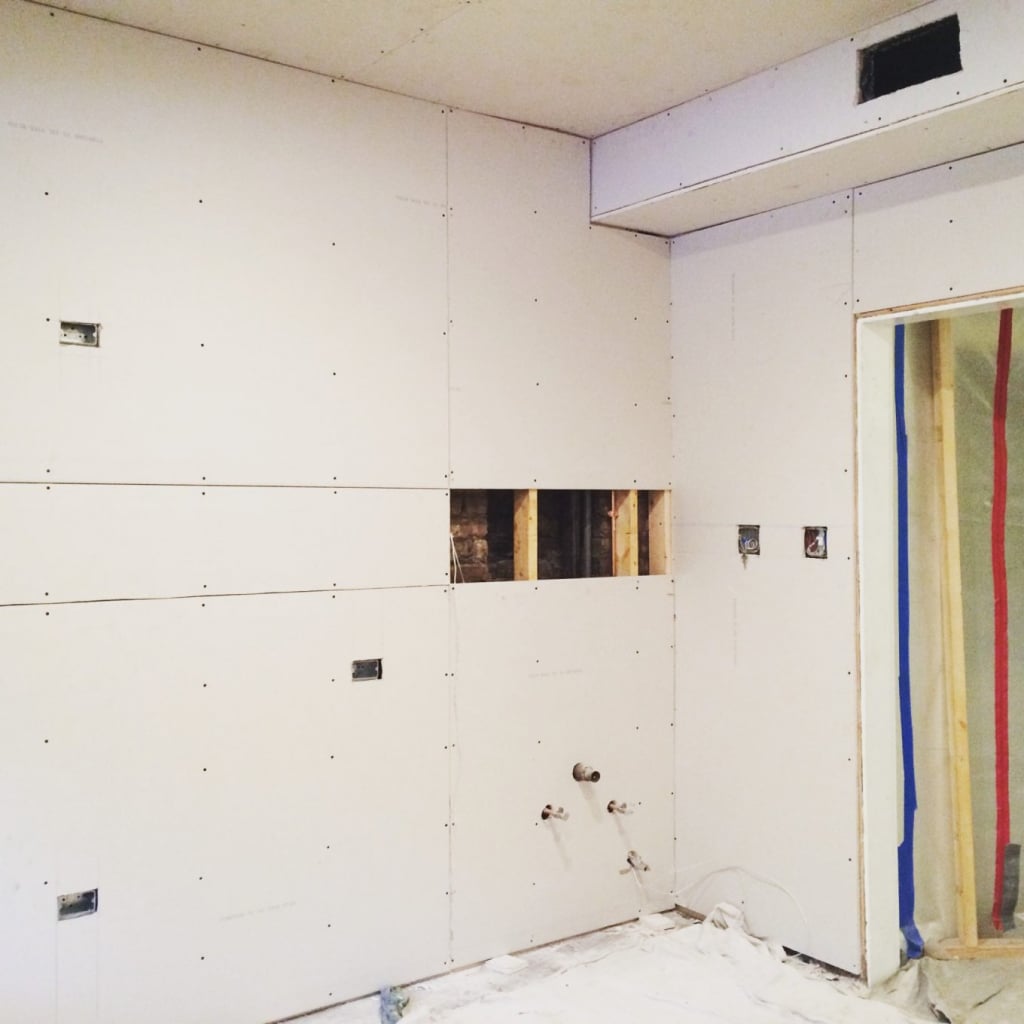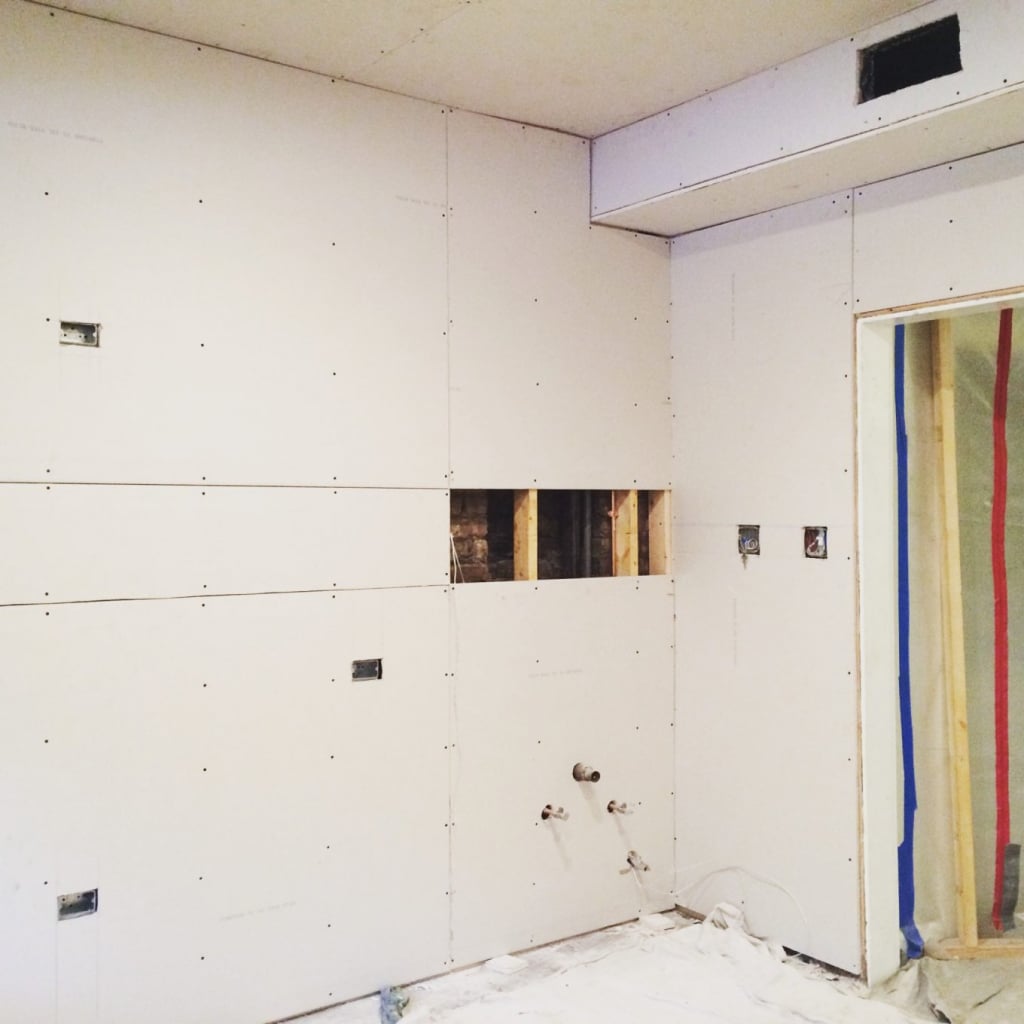 Day 18
After the drywall was completely hung, they began a process called "mudding", which basically means they use plaster to fill in all of the seams and screw holes so that the walls are smooth and seamless.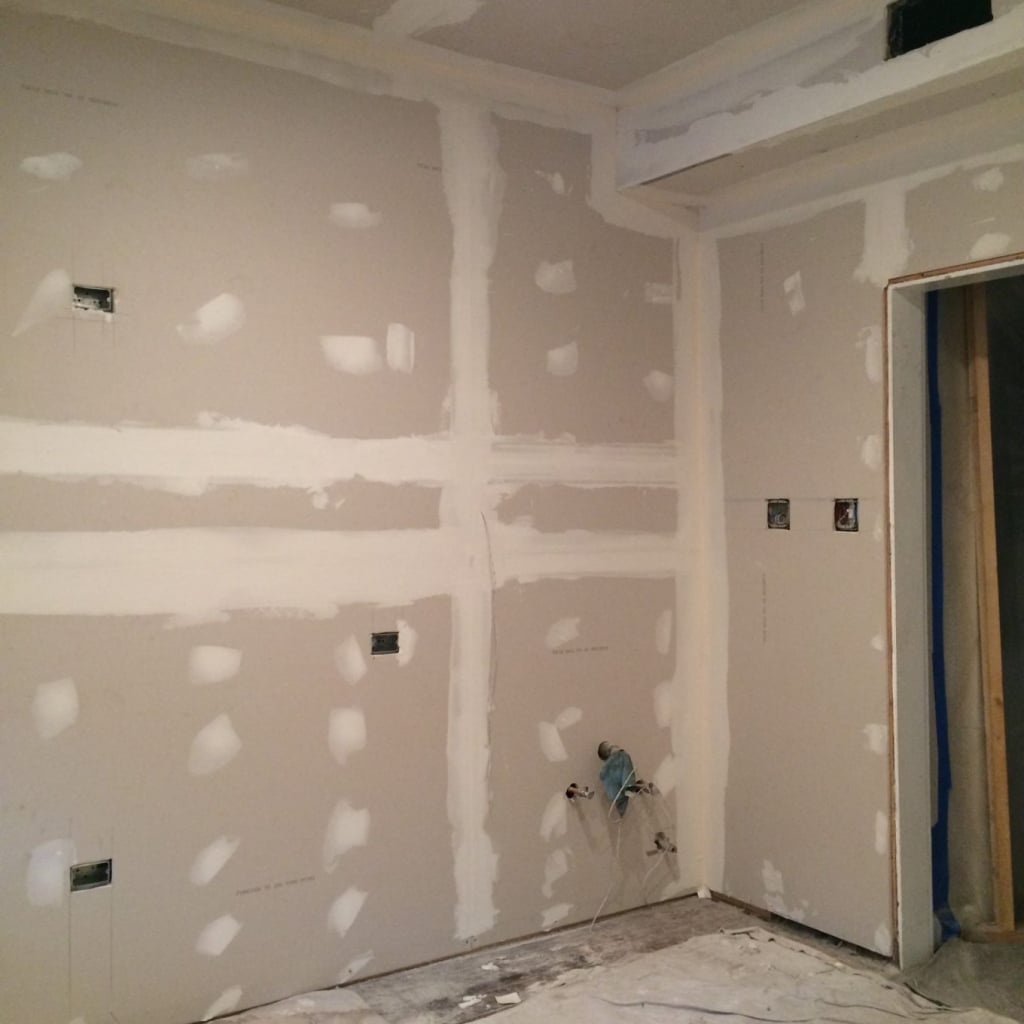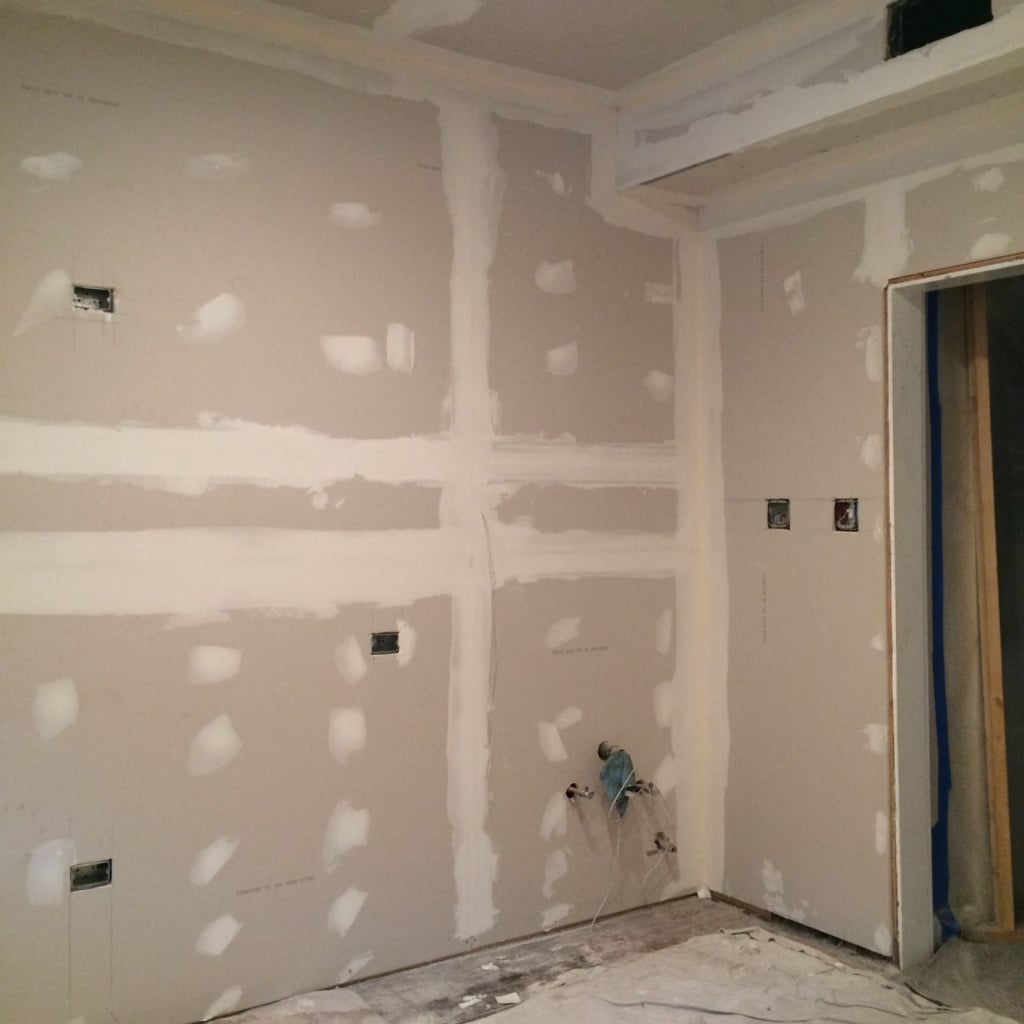 Day 19
They added the last coat of plaster (or whatever it is called; it's a plaster-like substance) and let it dry before sanding it down so that, when you run your hand over the wall, it is completely smooth.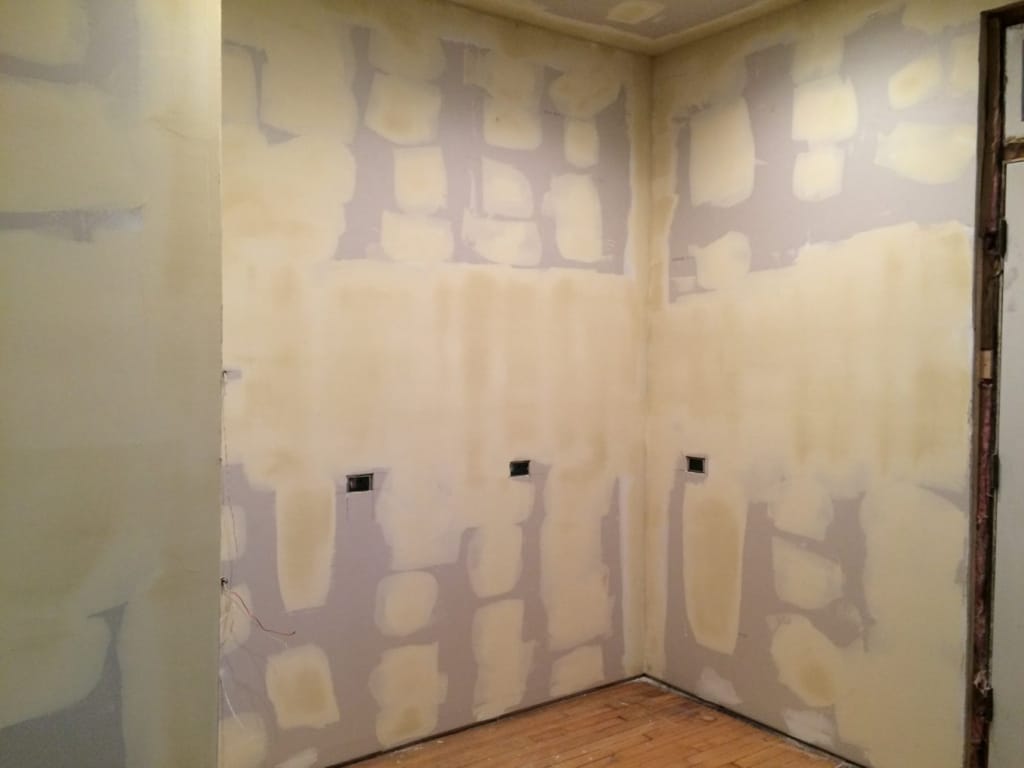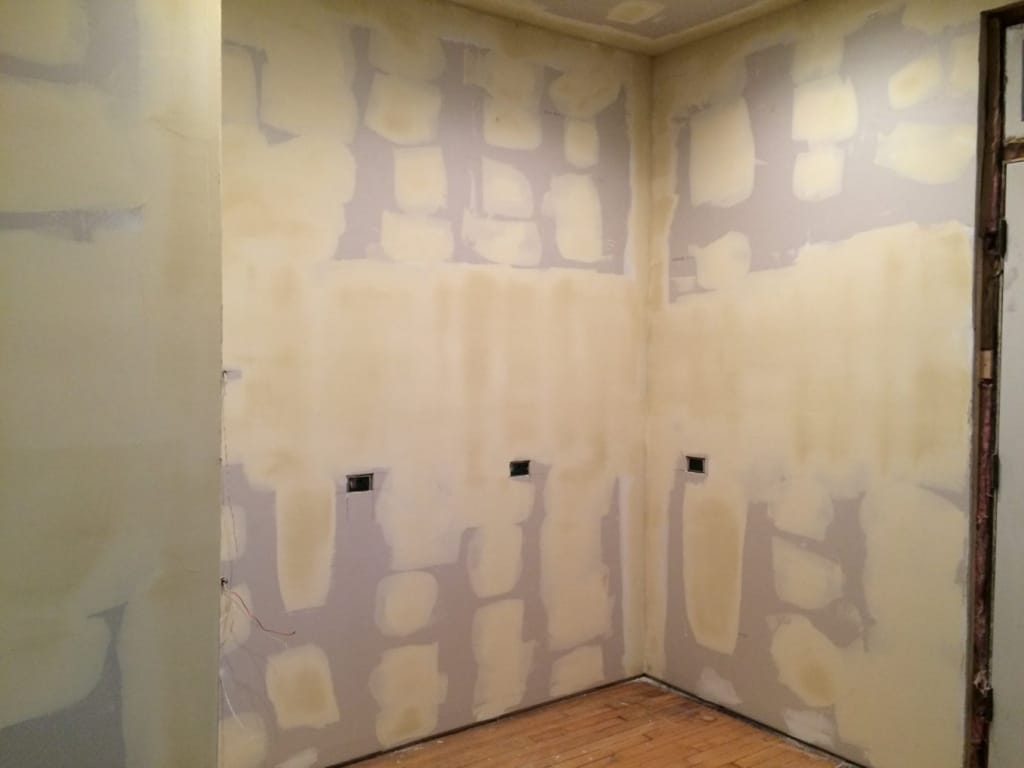 A HUGE improvement from the shape it was in last week, right!? And the timing could not be better, because the novelty of cooking in the dining room! Which is also our living room! And being careful not to catch the drapes on fire each time I cook something on our stupid electric camping stove! is seriously wearing off.
My energy for cooking in this unforgiving environment hasn't waned, though, although lately, due to the pace of work picking up, I haven't has as much time for it as I'd hoped. So, this week, we ate a lot of leftovers and ad hoc meals, as well as freezer friendly soups (that I've either made and froze portions of in the last couple weeks, or made before the renovation with this in mind) and crockpot meals. I've also been making large batches of salads, like this chicken salad, that I was able to each for several lunches and dinners. I'm proud of the fact that we really haven't been eating out more than we normally would if we had a kitchen, because frankly, as tedious as it can be, I also secretly like this challenge. It's like being on an episode of Chopped if, instead of a basket of random ingredients, they took away your kitchen and gave you a basket of random small appliances.
So, we soldier on into week 4. The guys are here today, despite the holiday, and for that I really applaud them and am digging through the freezer looking for some treats to thank them with.
**
More Kitchen Renovation Updates: