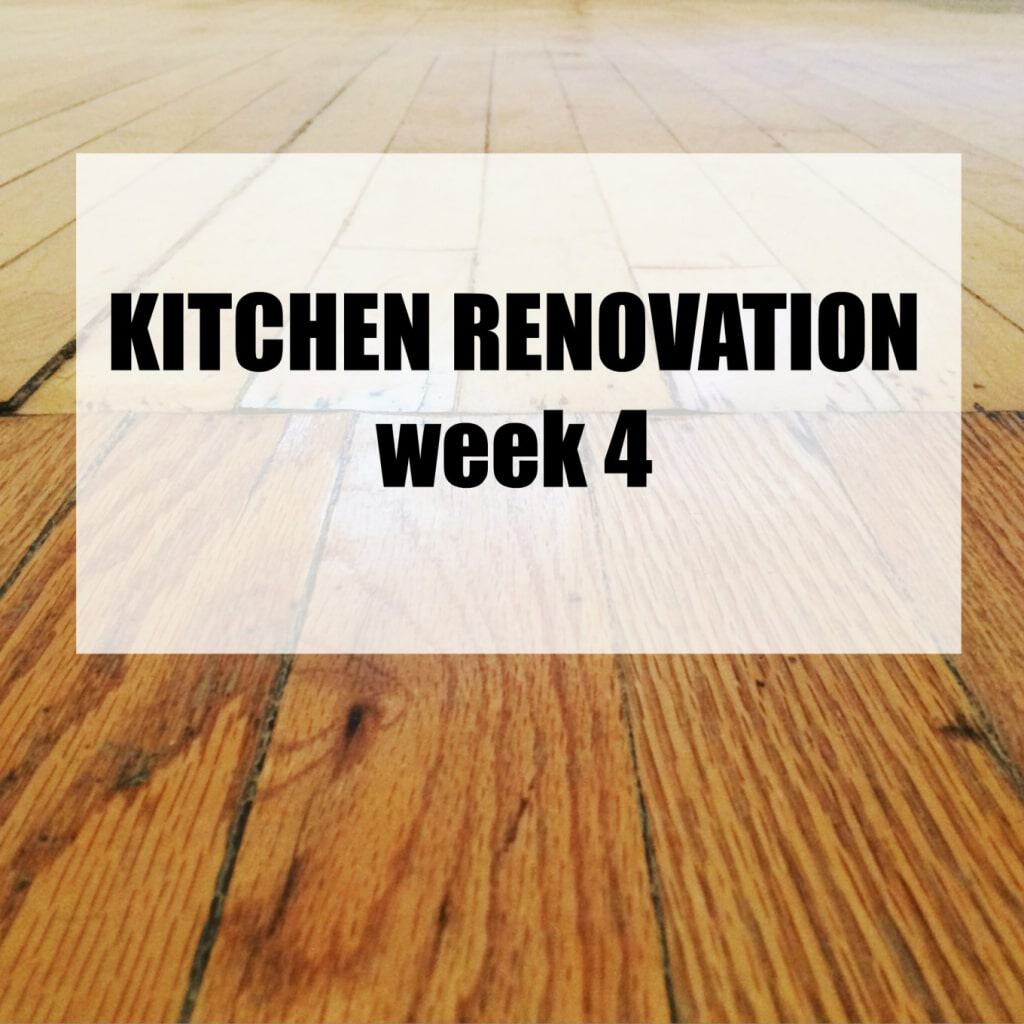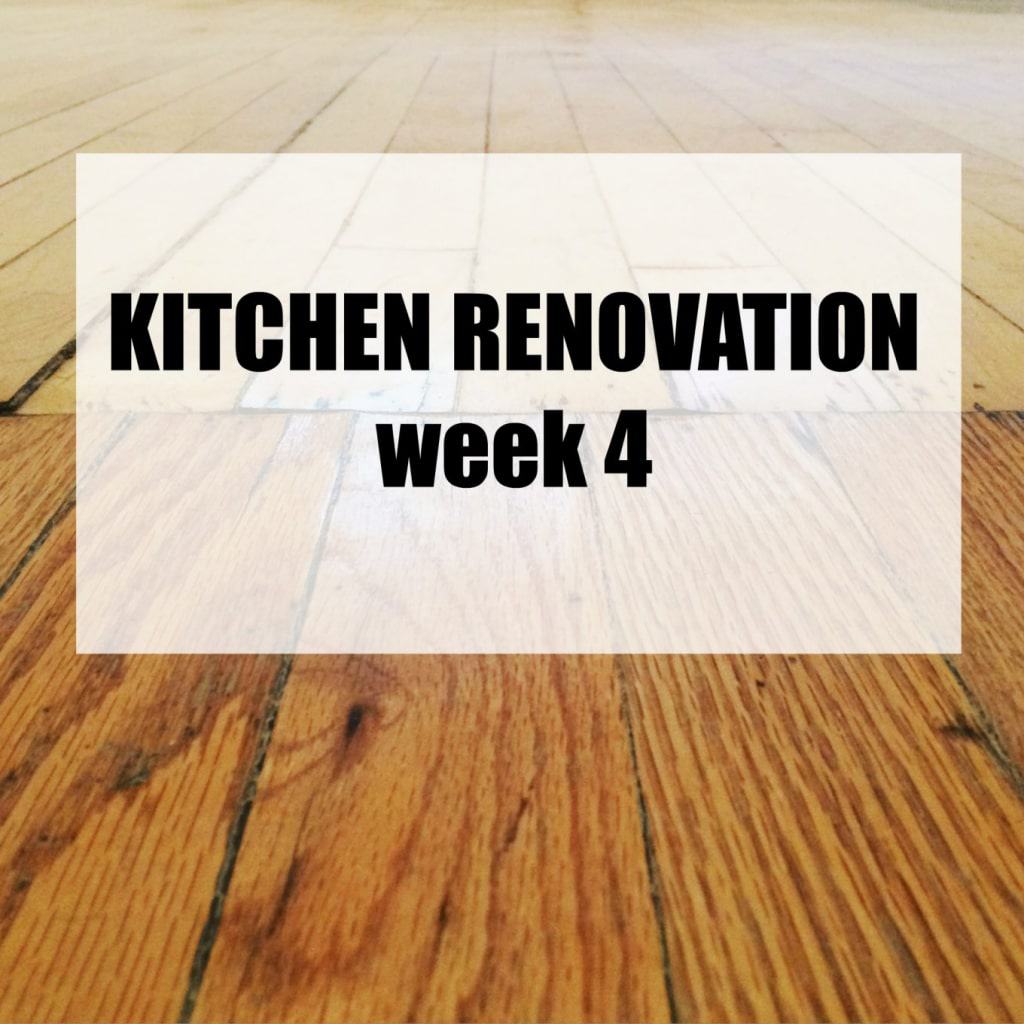 I know some readers are as excited as this kitchen renovation as I am, and wanted to be kept up to date as to its progress. If you're not one of those people, I'll be back tomorrow with the recipes you know and love!
Day 22
Can we get a round of applause for the full crew coming to work on a national holiday? They worked hard too: finished up all of the sanding of the walls, then primed them, took down the temporary walls (plastic walls that were put up to block some of the dust from blanketing the rest of the house), plastered the holes where they were attached to the walls and ceiling and cleaned up.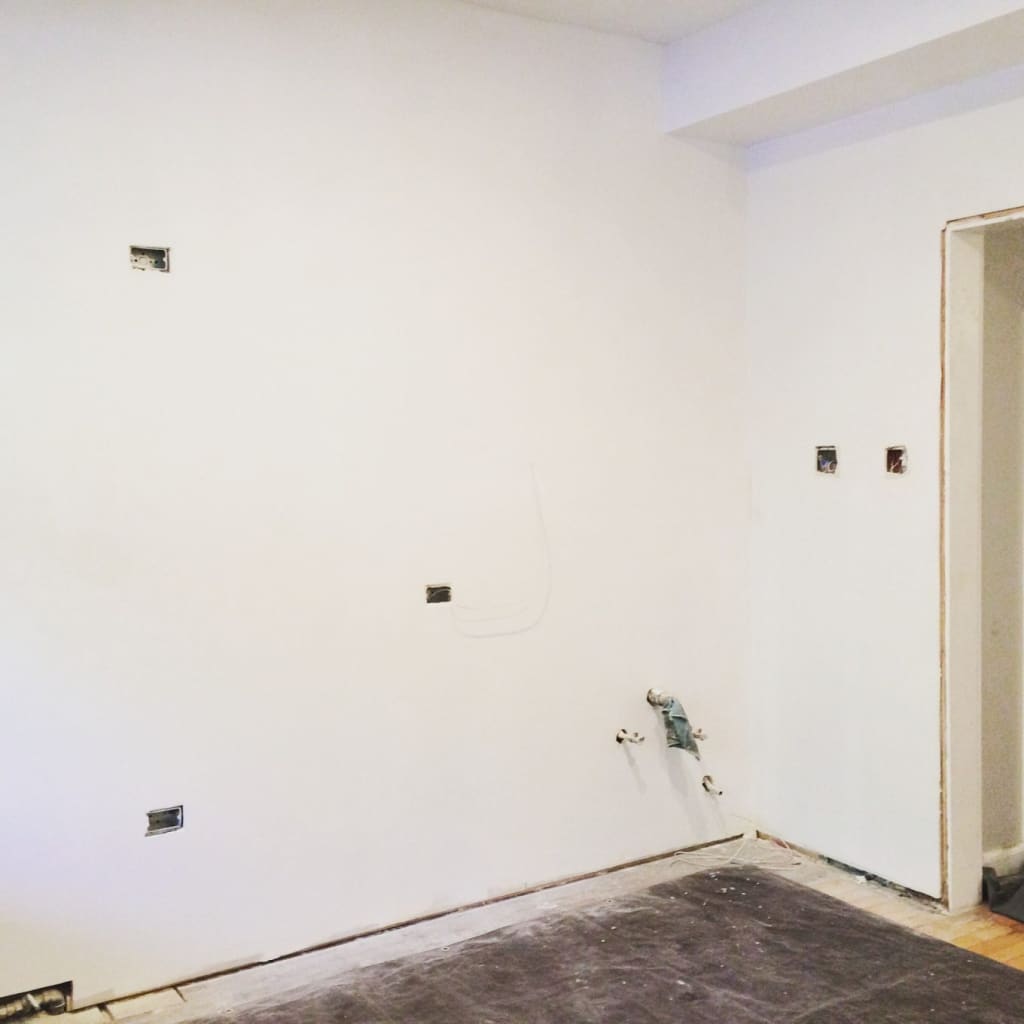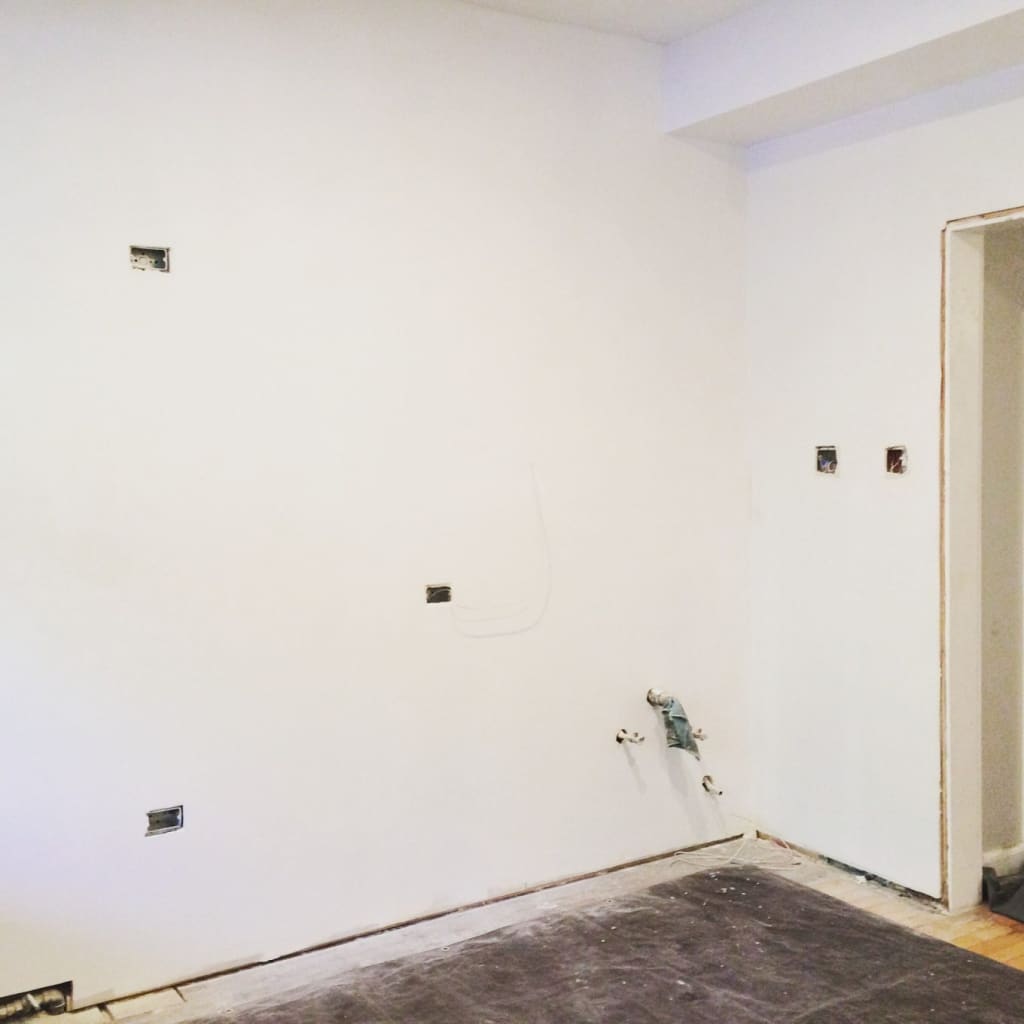 Day 23
This was a scheduled day off, but it was ok because starting tomorrow, things were going to go quickly!
Day 24
…or so we thought. Come on, you had to know that was coming, right? Rule #1 of renovations: Always, always be suspicious of a smooth process. The longer nothing goes wrong, the more earth shattering it will be when it does.
So, the guys came and finished the work they needed to do on the walls, and prepped the room for the floors. The plan was to sand them and fix some small blemishes, but it shouldn't have taken more than 2 days. Bwahaha. How naive we were.
The previous night, Bryan happened to lift up one of the drop cloths that were on the floor and nonchalantly ask "they're going to fix this, right?" This, of course, being the massive amount of warping caused by a soaked drop cloth that no one really paid attention to until it had had a chance to, apparently, distribute moisture in, around and under each individual floorboard, which resulted in "cupping" (waviness), which resulted in an emergency floorboard-ectemy, which resulted in WILL I EVER HAVE A KITCHEN AGAIN?!
So, as of Wednesday everything was up in the air. Tomorrow, they won't be sanding, obviously, because they won't have anything to sand until the new floor is installed, which they can't do until the old floor is removed, which won't happen until at least Friday.
So, I hope you brought a book. We're going to be here awhile.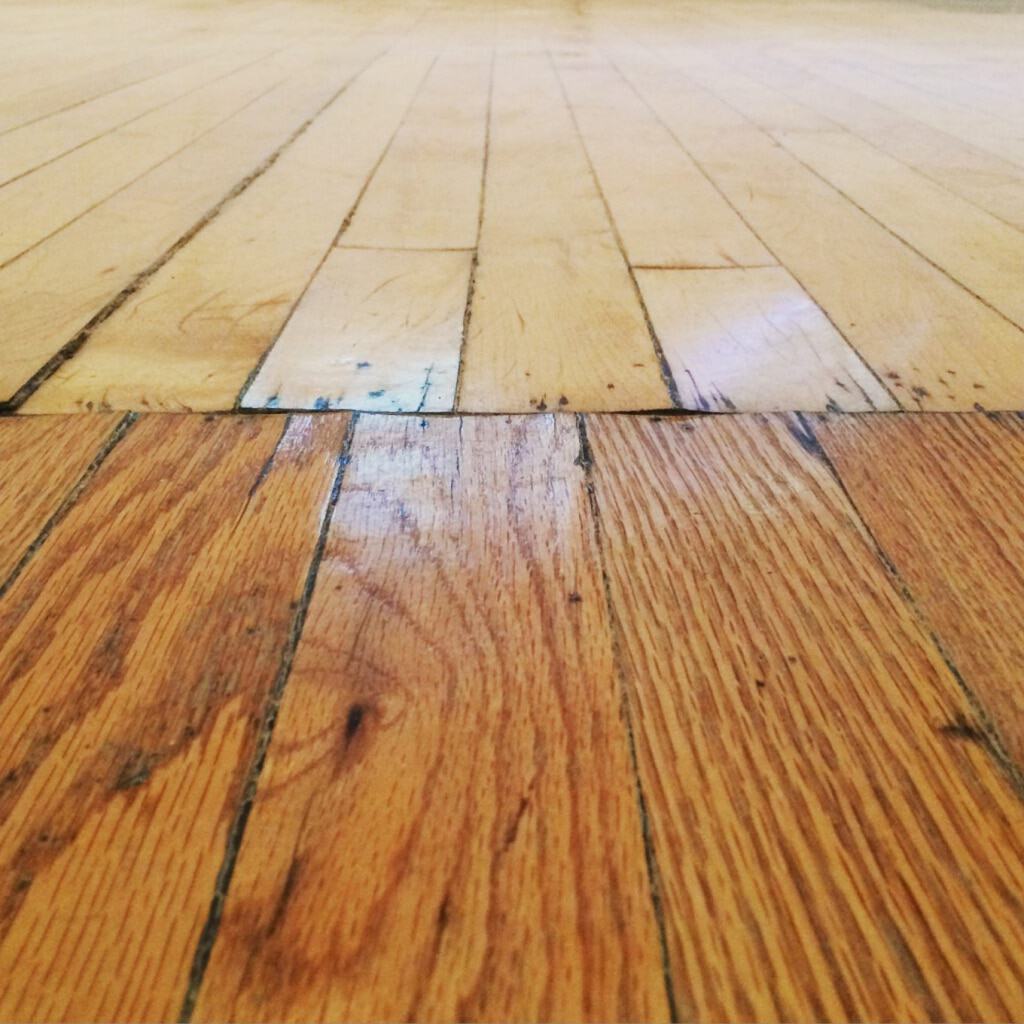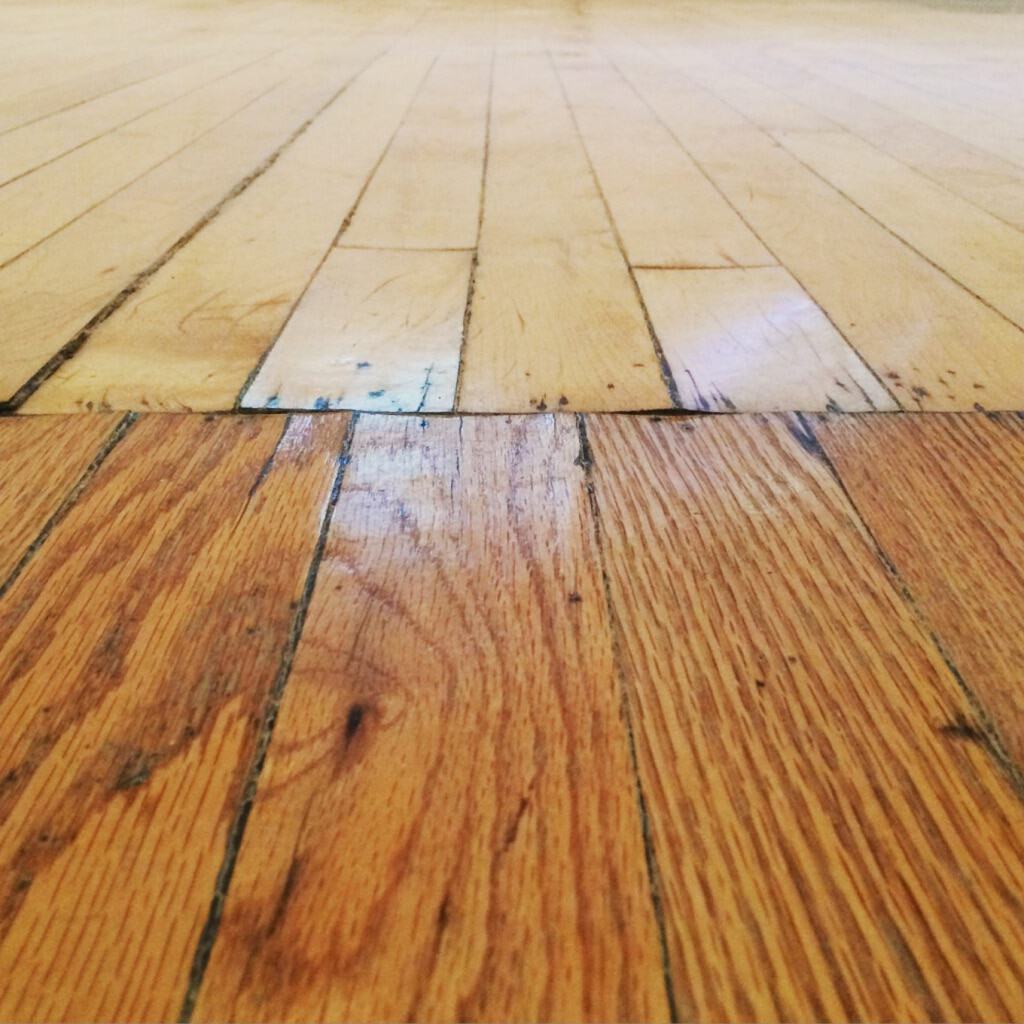 Day 25
Almost no progress was made today, with the exception of the contractor and floor guy stopping by to drop off the new plywood (that the new floor will sit on and adhere to) and plans for the new floor.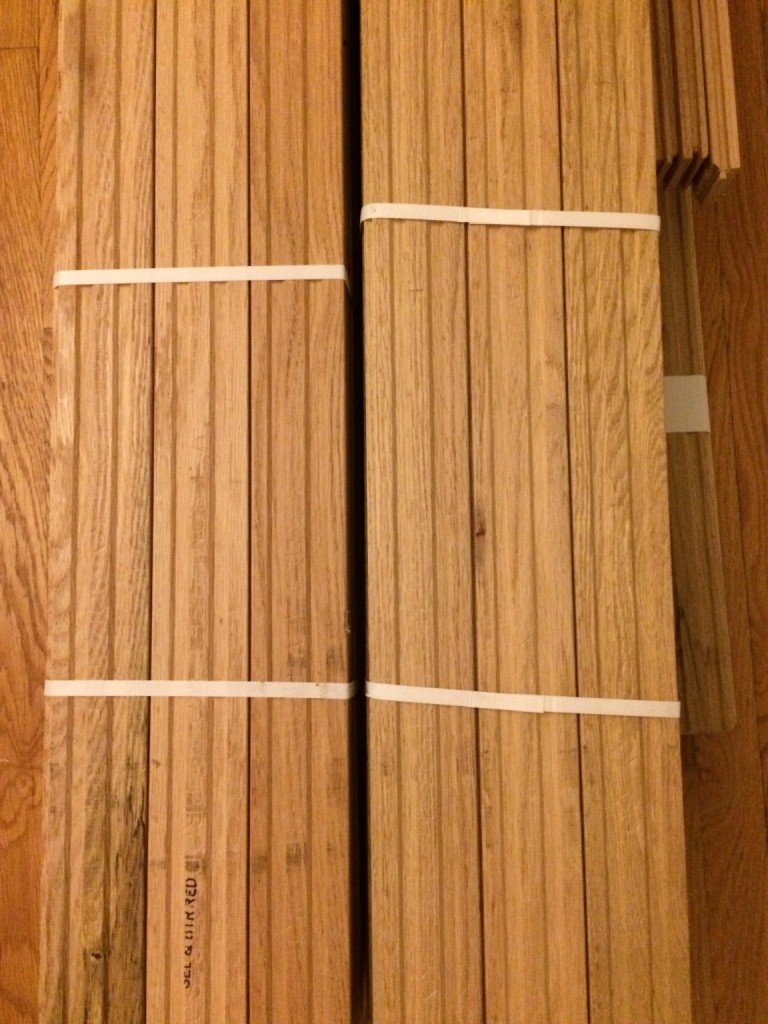 The benefit of all of this – in addition to not having a floor so warped it trips you – is that we will end up with a seamless floor. The current kitchen floor is a different color and material (maple) than the rest of the house (oak), and it's a pretty start difference. No matter how hard the floor guy tried to match it, it would never not be noticeable. This is what it currently looks like (below), and when it's done, it should flow seamlessly between rooms.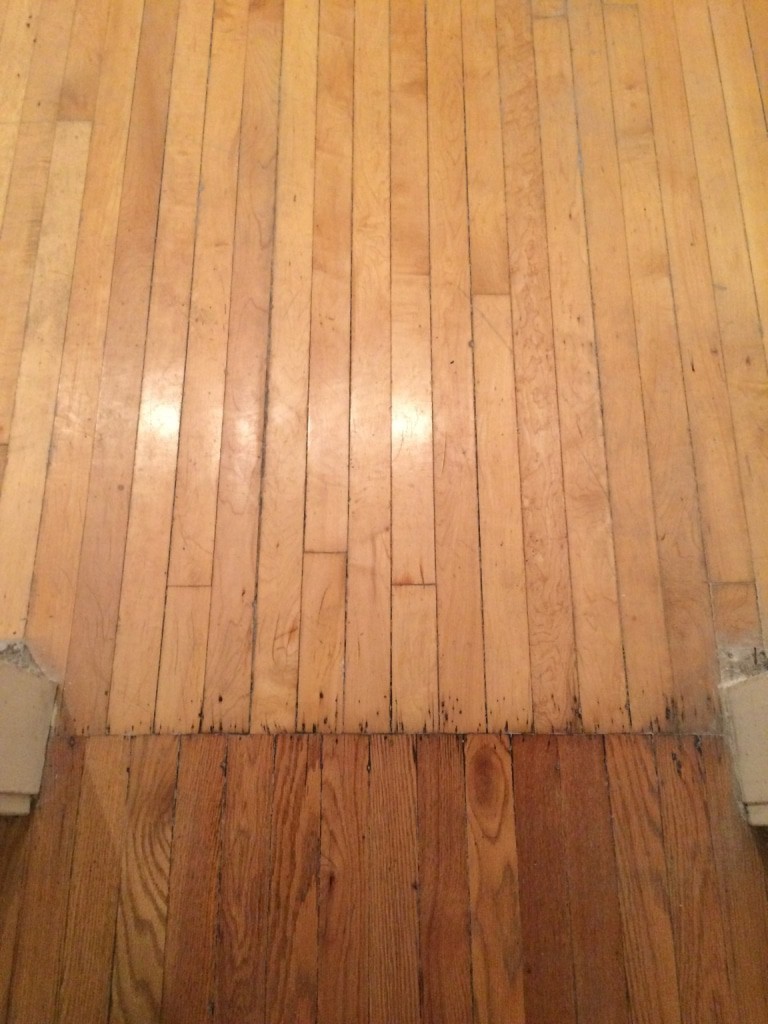 Day 26
Well the guys were nothing if not efficient; I'll give them that much. They had to be on another job site in the morning, so they didn't get to my house until around noon. This is what it looked like about an hour or two after they arrived: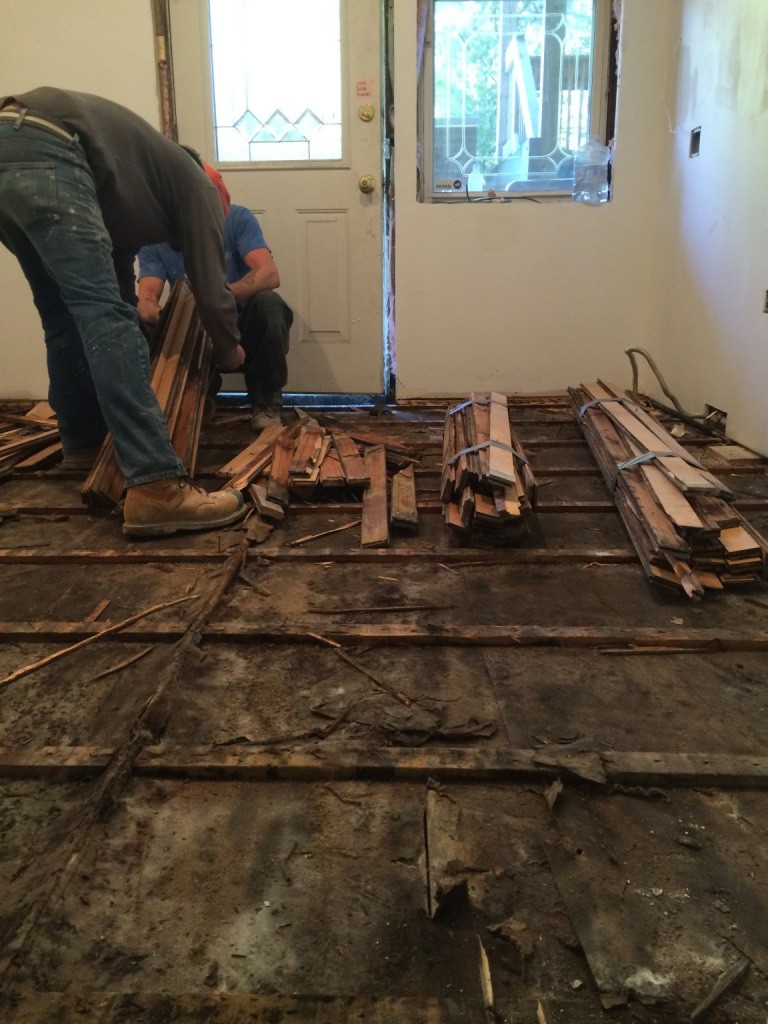 They pulled out that filty, slightly moldy paper too and cleaned up, then individually screwed all of the subfloor beams to the joists (the beams holding the house together horizontally) for support. Then they put two layers of heavy-duty engineered plywood down, which is how the floor guys will secure the new floorboards to, well, the floor.
Stay tuned next week for Part II of The Floor Saga! (Insert cheesy soap opera outro music here.)
**
More Kitchen Renovation Updates