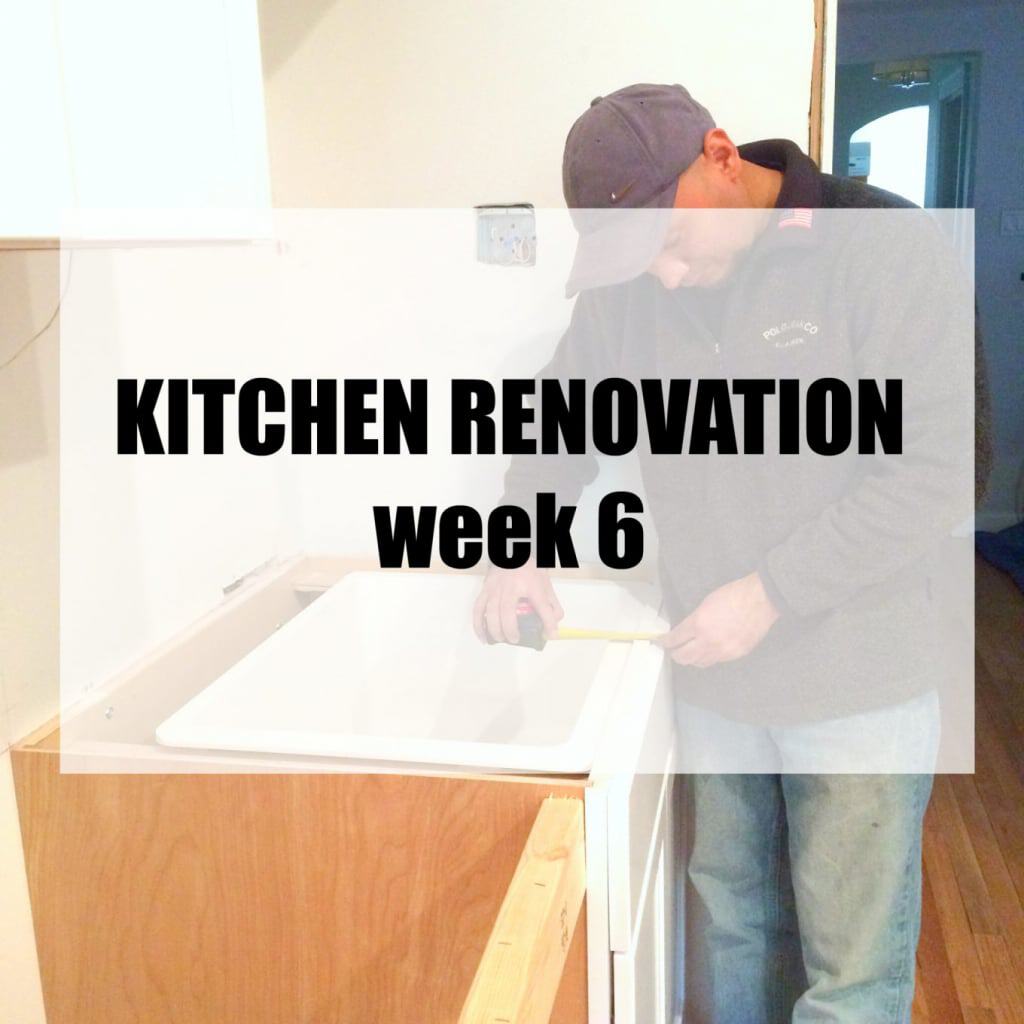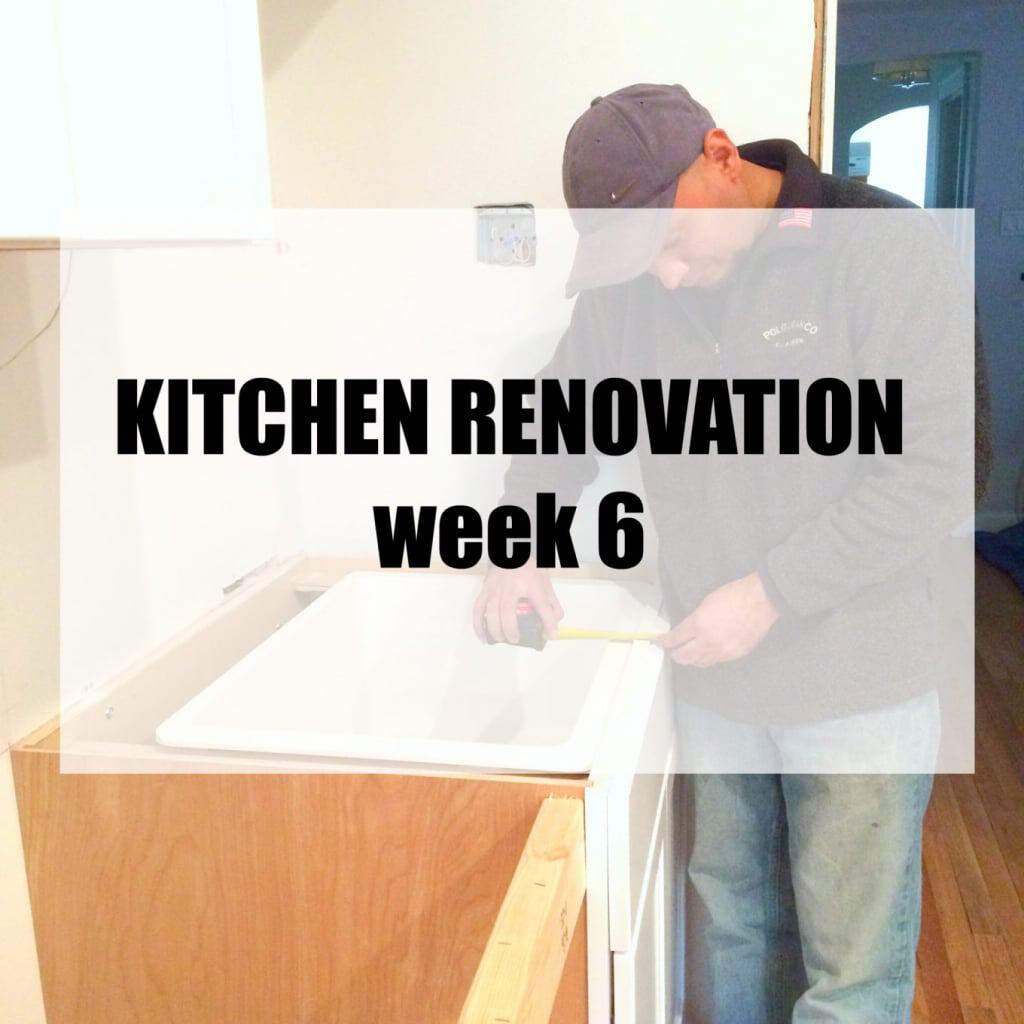 I know some readers are as excited as this kitchen renovation as I am, and wanted to be kept up to date as to its progress. If you're not one of those people, I'll be back tomorrow with the recipes you know and love!
As promised, the name of the game this week was cabinets.
Day 36
Bryan and I attended a friend's wedding in Philly this weekend, so we were on our way home when the floor guys came to apply the second-to-final coat of poly (sealant) on the new floor. When we walked through the front door, it smelled roughly like a meth lab and I think the cat had a contact high, so obviously, they came and did their jobs while we were gone. There was nothing to show, really, because the second coat looked just like the first.
Day 37
I had to turn around on Tuesday morning and leave for the airport again – this time for a business trip to Portland (hence the three time zones in two days) – but the contractor came over while I was gone and Bryan was at work to meet the cabinet delivery and unload the truck. Since I wasn't home, Bryan gave me a tour, via Facetime, of the first few cabinets that were installed. So I got a little preview.
Day 38
On my flight home on Wednesday evening, my contractor sent me preview pictures of the nearly-complete cabinets, but it was still exciting to see them in person when I finally got home. Everything was installed except for the fridge cabinet and the one next to it, but it was more than enough to finally (finally) make the room feel like it might, someday, be a real kitchen again. So far, it's felt like a black hole – or, perhaps more accurately – a construction site.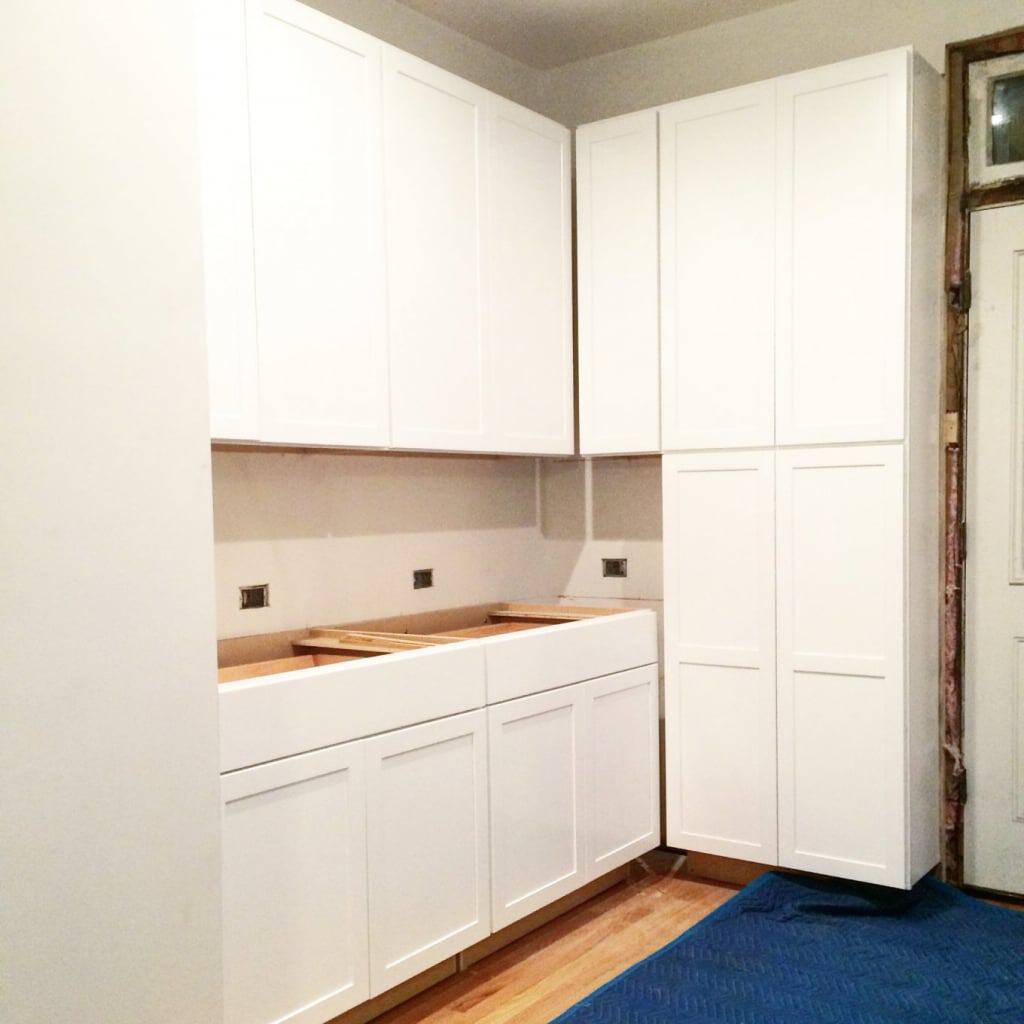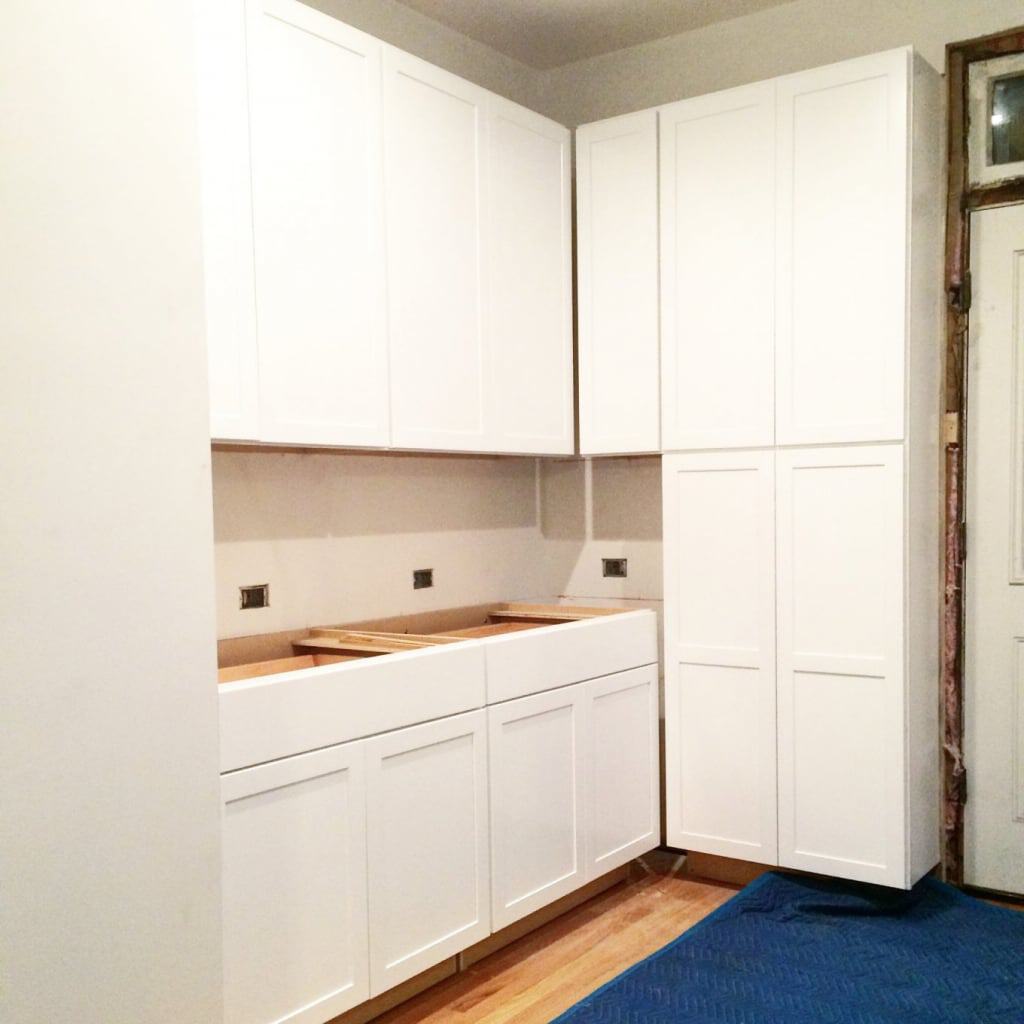 Day 39
There was good news and bad news today: the bad was that one of the cabinets (the pantry cabinet next to the fridge) wasn't going to fit, and the good was that the countertop measurement appointment was scheduled for the next day. The countertops are the next major step in the process, and they take some time to turn around, so getting them measured and in process is really important to do ASAP. We couldn't have had them come out to measure and get the process going any sooner, though, because they need to have the cabinets installed first so that their measurements can be precise, since they custom-cut every countertop to fit the space.
The countertop measurements also take the sink and faucet into account, which meant we had an excuse to open them up. I bought them both online, sight unseen, so I was relieved to open them and love them. The sink is white, and the faucet is a sturdy chrome number with a pull-out sprayer and – wait for it – a touch on/touch off feature. If you knew how messy my hands get when I'm cooking, you'd know what an exciting improvement that is going to be.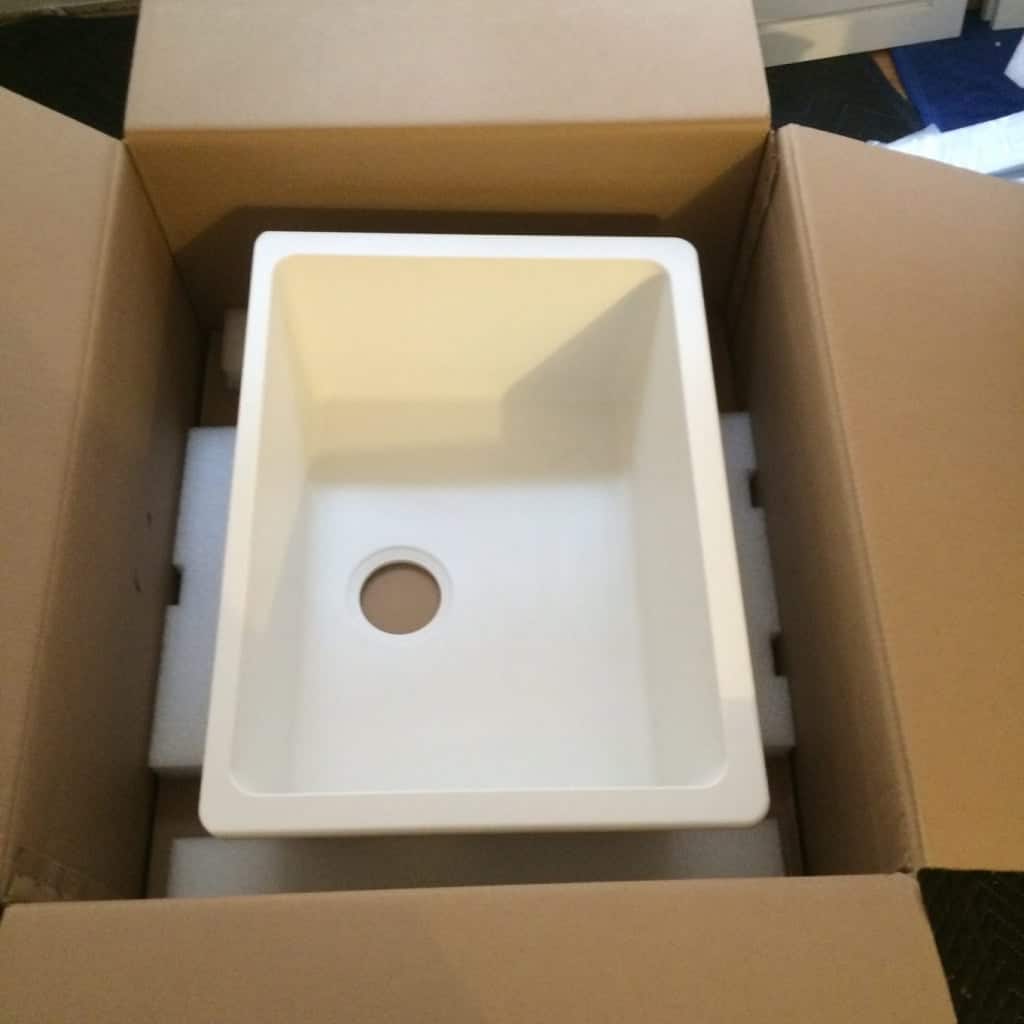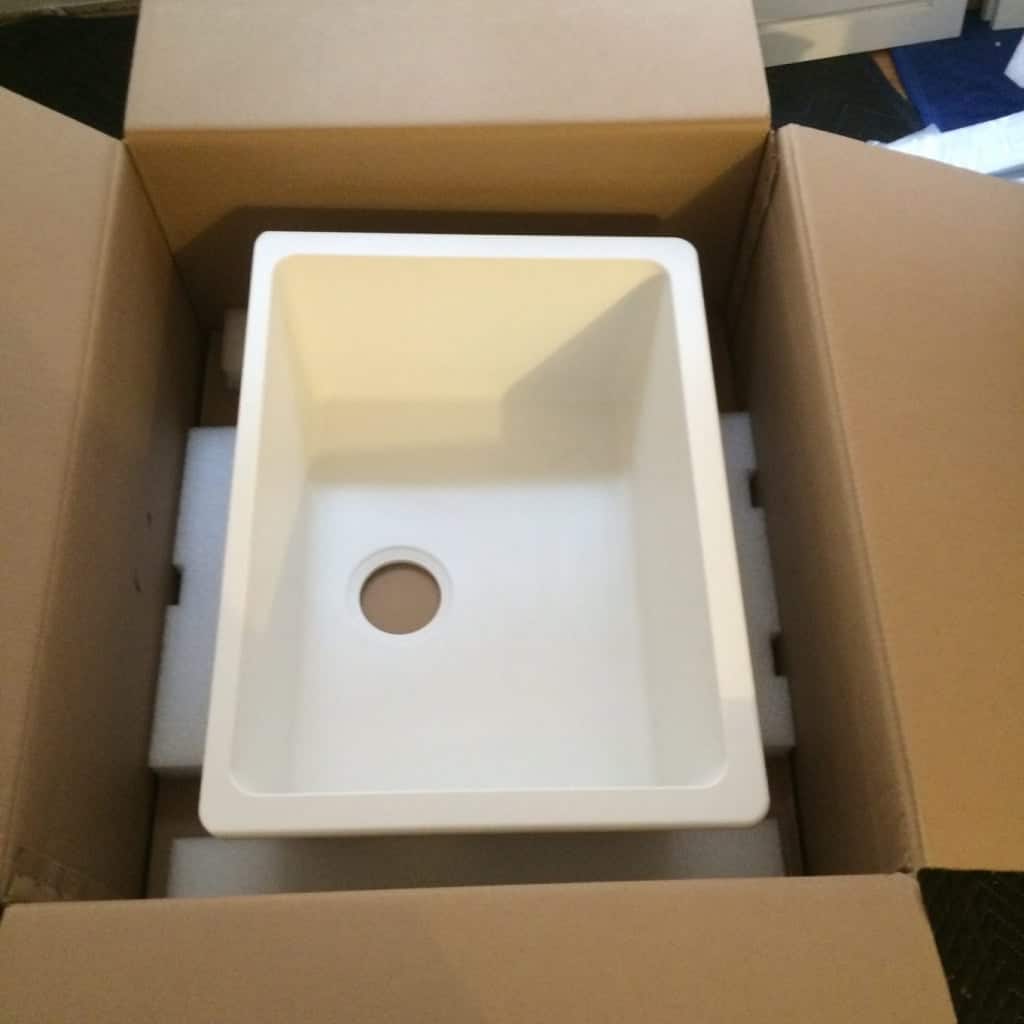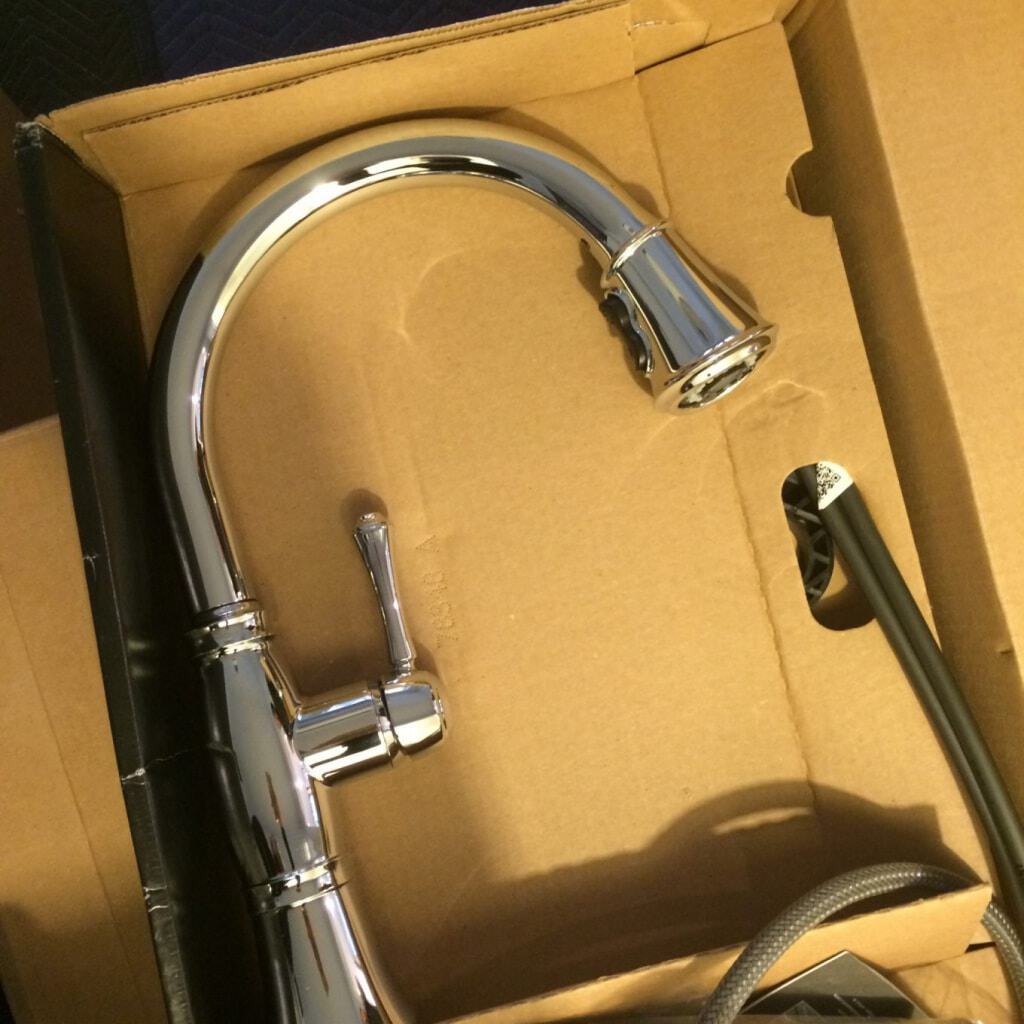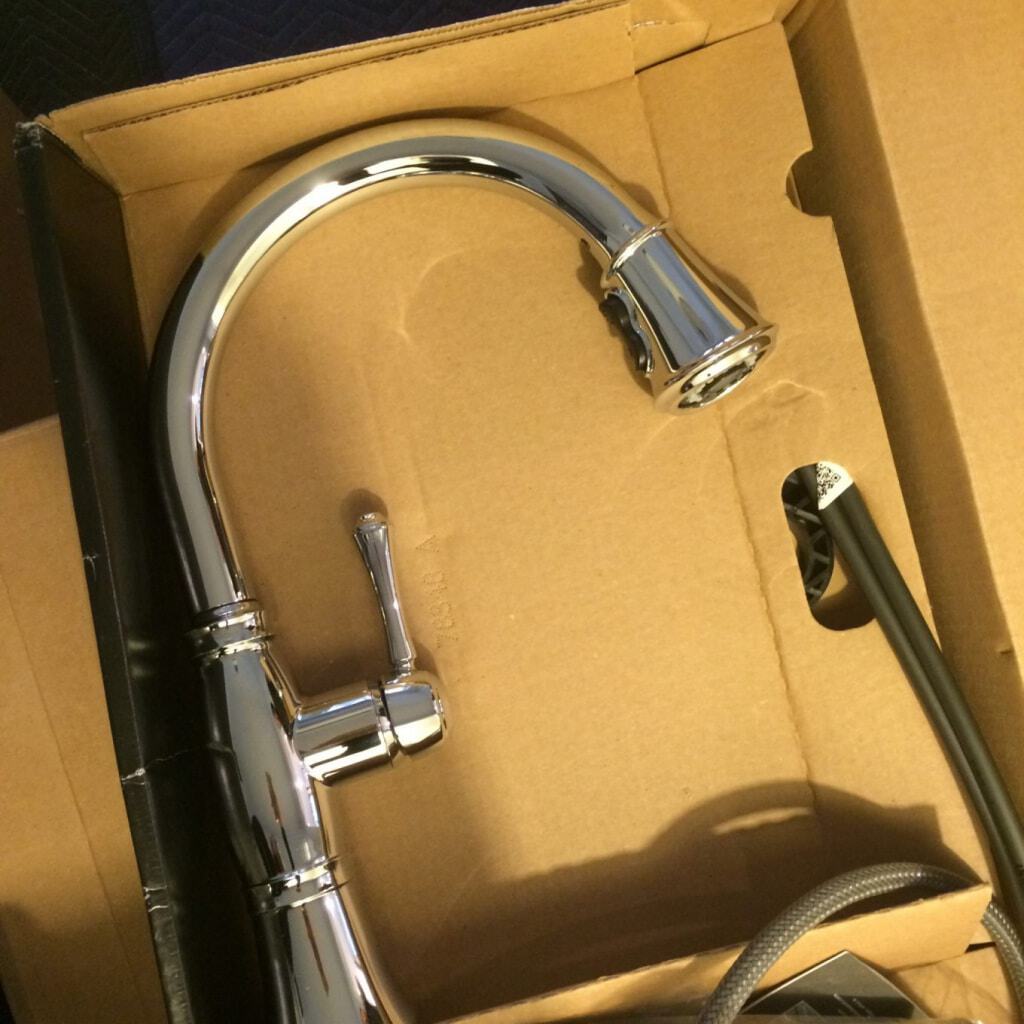 Day 40
The minute you put out one fire, another springs up; that's just the name of the game when you're this deep into a renovation. We solved the cabinet "fire" – it will be cut down to fit, so that instead of losing the entire storage potential by eliminating it all together, it will just be a little shallower – only to turn around and find a countertop fire burning. To make a long story short, we were supposed to make a decision today on the countertop style we wanted, so that as soon as the countertop people measured, they could order the slab and start working. But the sample of the countertop we wanted – which is essential because the color of the cabinets, and the lighting in the room, could make it look very different than it does in the showroom – is backordered 3-4 weeks. That means it would be 3-4 more weeks, or essentially doubling the remaining duration of the project, if we wanted to wait around for the sample of the style we want. On the other hand, it's kind of central to the look of the kitchen, so it's not something you want to settle on.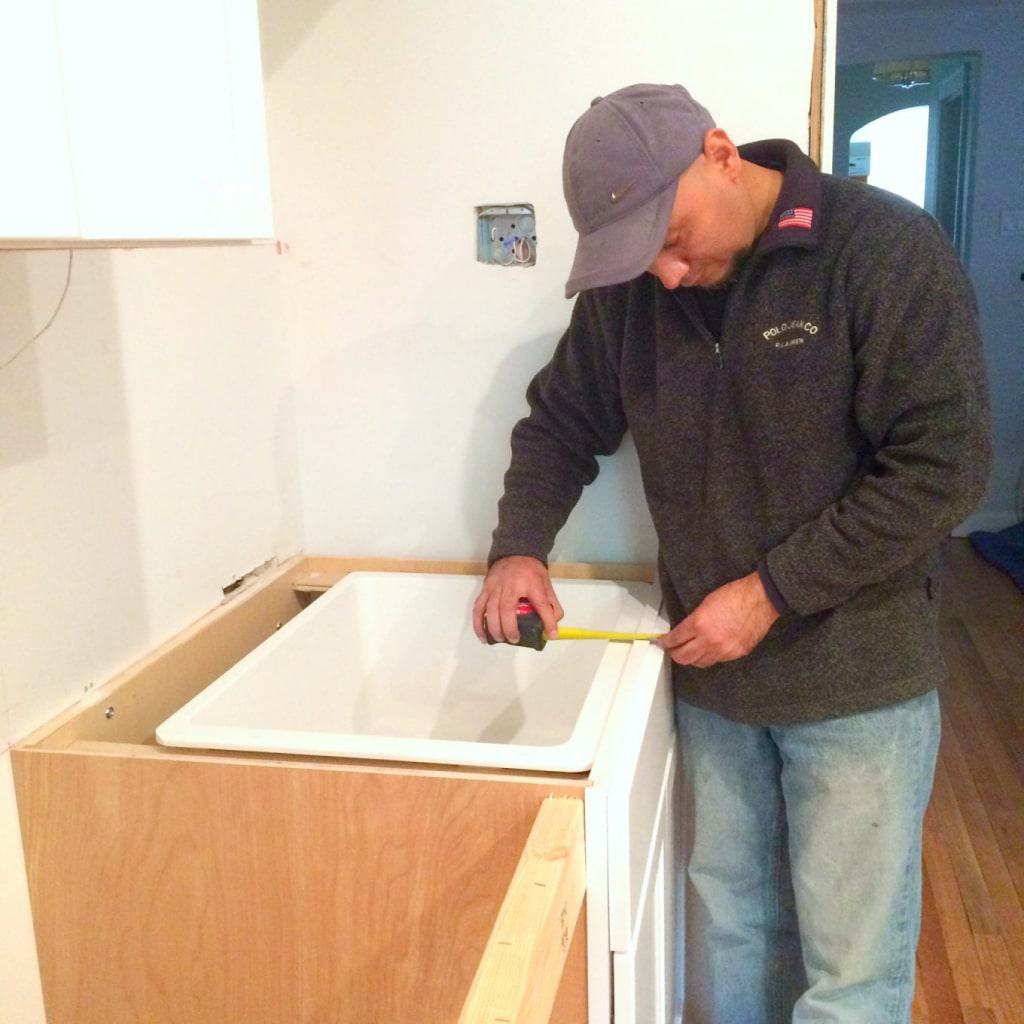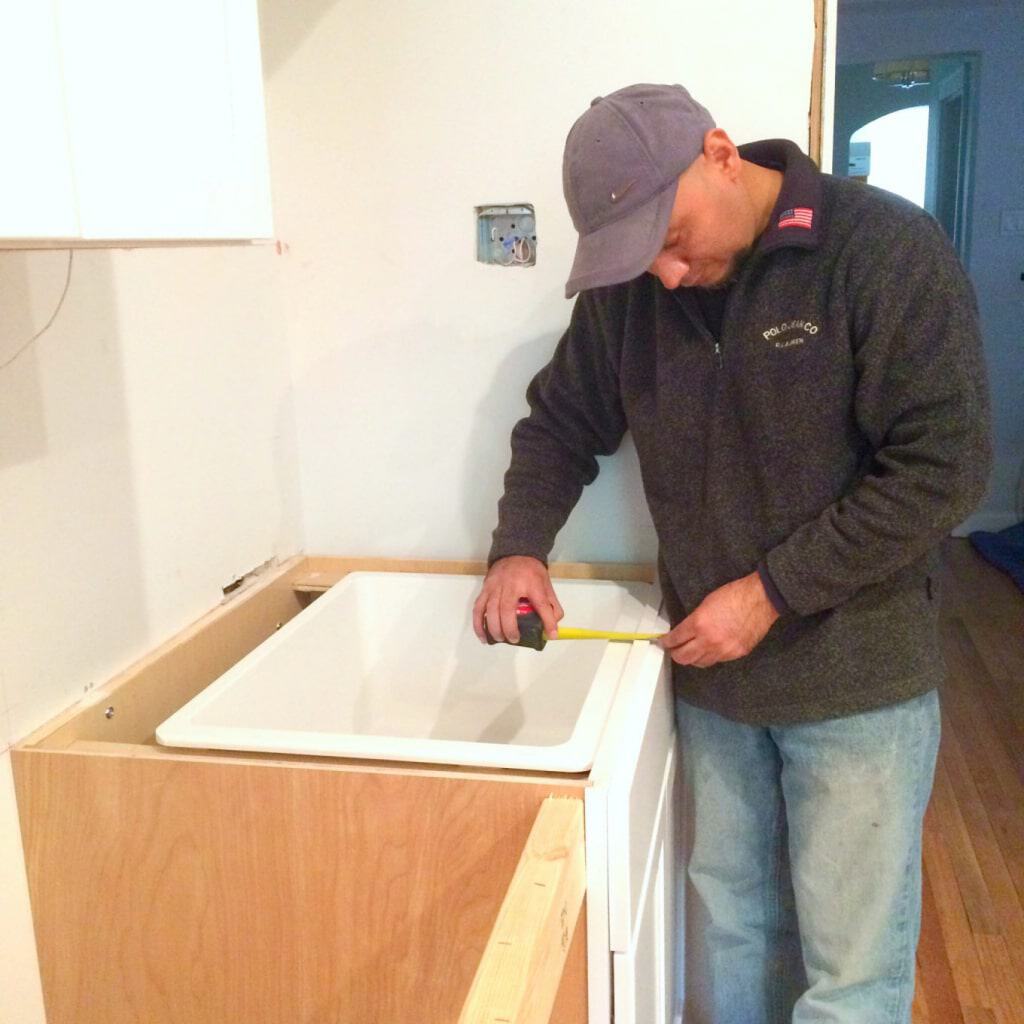 Ultimately, we ended up going ahead with the measurements and my contractor and I are each working on trying to find a sample of the countertop style we want and we're not really sure what to do if we can't find it. So, our options are either to take the gamble of ordering a countertop that we've never seen in our space, wait 4 weeks for the sample (and risk it not working and having to choose one of the samples we have not, thus wasting 4 weeks), or choose one of the samples we have in hand right now, none of which are ideal. At this point, I'd advise anyone who is considering renovating their kitchen to pursue any other option, including selling or burning down your house, before you go ahead with a renovation of this scale.
So, now, basically the whole experience turns into an excruciating exercise in hurry-up-and-wait: first it was the floors, and now the countertops are holding us up, and then the appliance guys will probably lose my fridge or something – you know, just to maintain the pattern.
Given that we're a little uncertain on how and when things are going to proceed, and that the next few weeks are probably going mostly involve me grumbling a lot, I'll probably start updating you on a bi-weekly basis from here on out. In the meantime, you can get more timely updates on Instagram, and please, think kitchen-y thoughts for me!
**
More Kitchen Renovation Updates