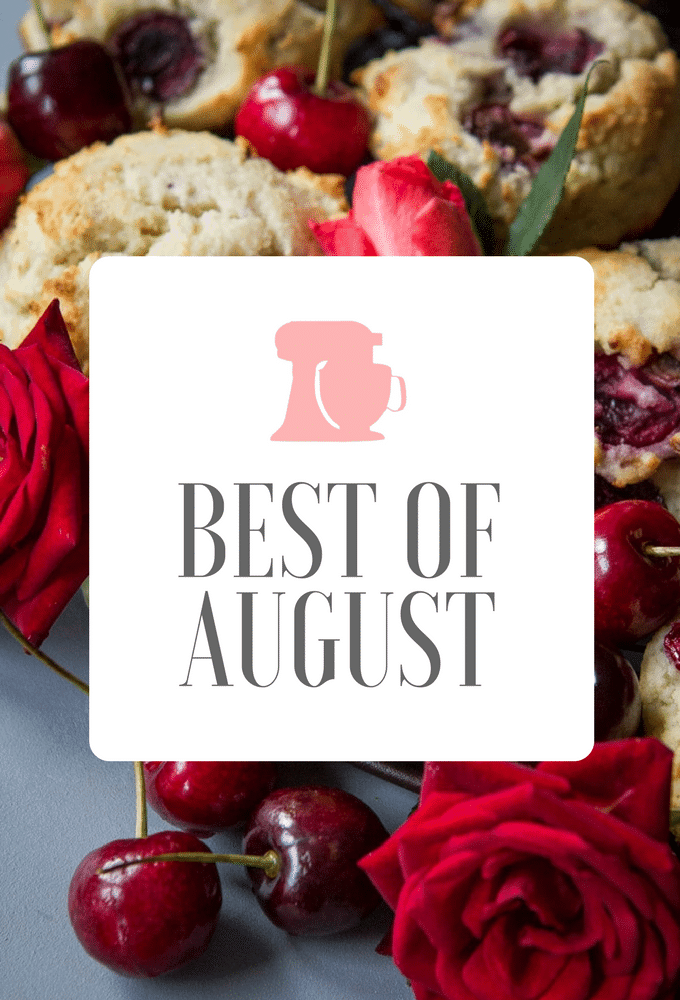 I've been going through the archives, updating posts like this one with new information and new pictures. It has reminded me just how much content is on this site and how much people find through searching, but may not see if they are only watching for new content on the blog, newsletter, or RSS feed.
So I'm going to try a little something new: at the end of the month (give or take a couple of weeks), I'd like to share the best of the month. Not just the new recipes (although those will be included too), but the ones from the archives that were more in-demand, but which you may not have realized were there.
All of this is a roundabout way of answering all the questions and requests I get for types of recipes that are already in the archives but, with about 350 recipes here, can be understandably hard to find!
So, here we go: The Best of August!
The most popular recipe of August!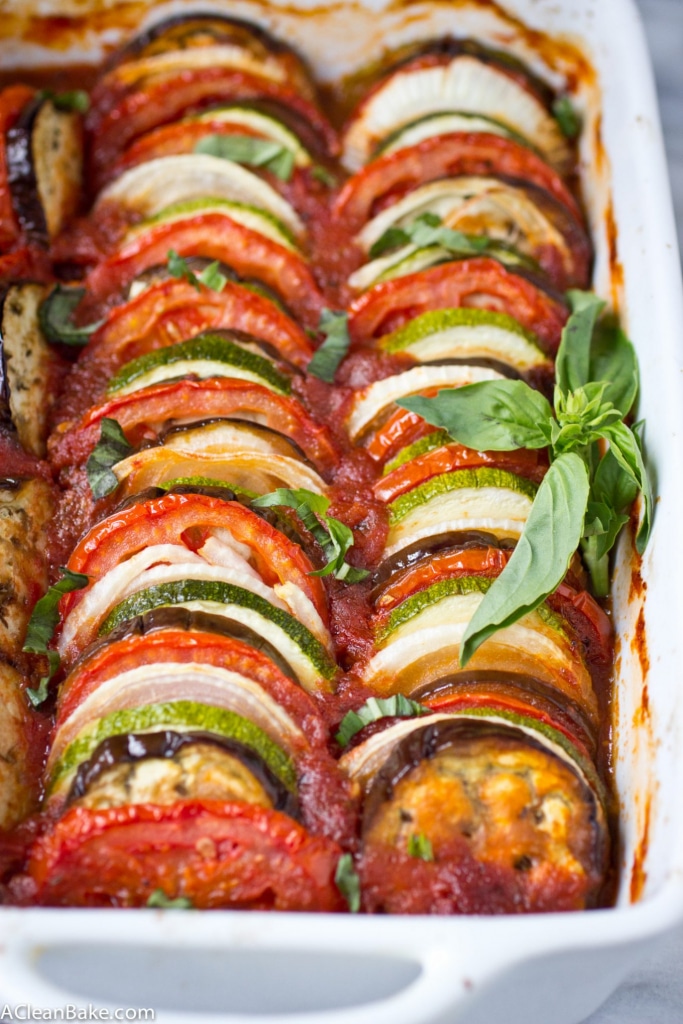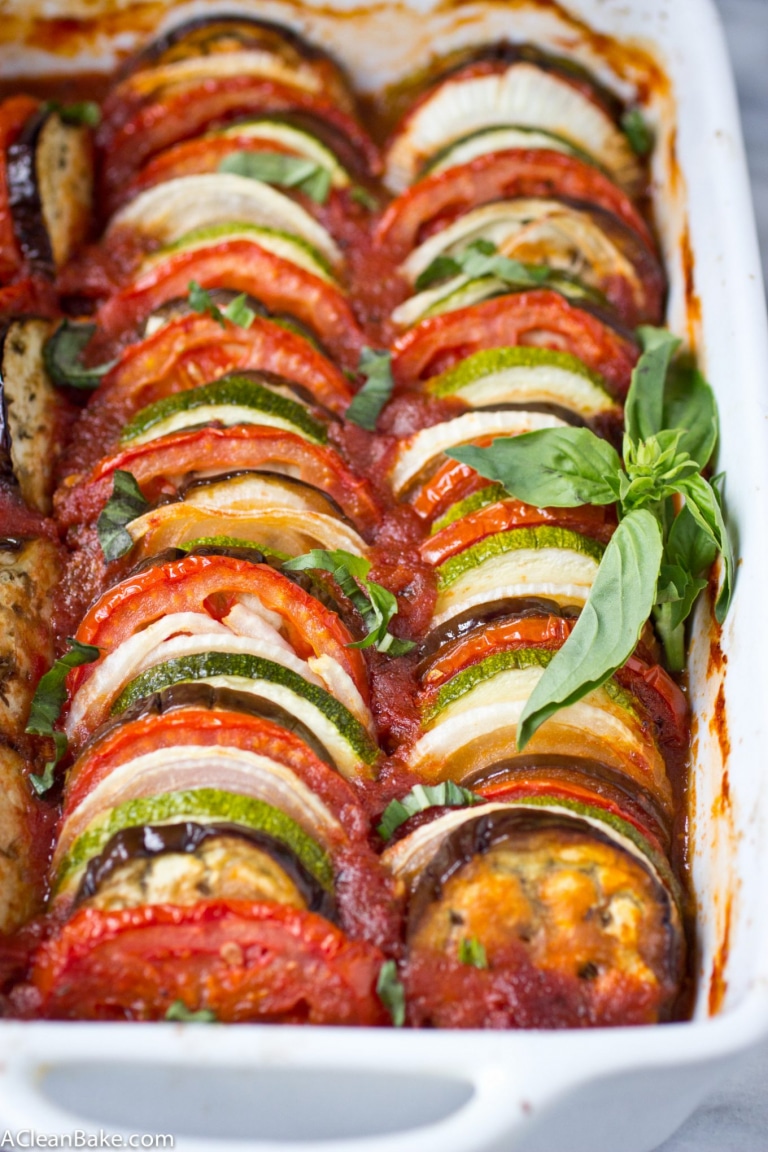 Ratatouille is always the most popular recipe, by far, all summer long. It is compliant with just about every diet (unless you're sensitive to nightshades), because it is just veggies and herbs. I've heard from readers who have dressed it up in lots of ways to make it an entree.
Some of the most common suggestions:
add cheese or a fried egg on top
serve over quinoa or another grain
Of course, you can also make it a side dish or even a breakfast as is. You can also double or triple the recipe if you are feeding a crowd, but in any case, this is a can't-miss recipe!
Other popular recipes from the archives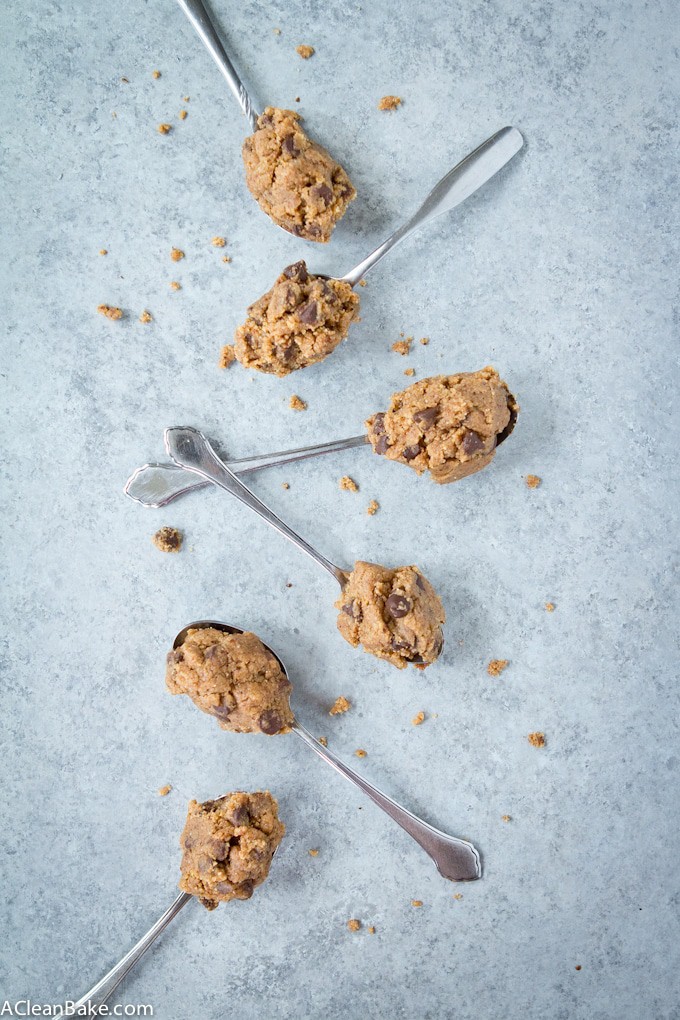 Cookie dough that is supposed to (and totally safe to!) be eaten raw, right off the spoon. Of course you could make them into cookies… but why would you want to? 😉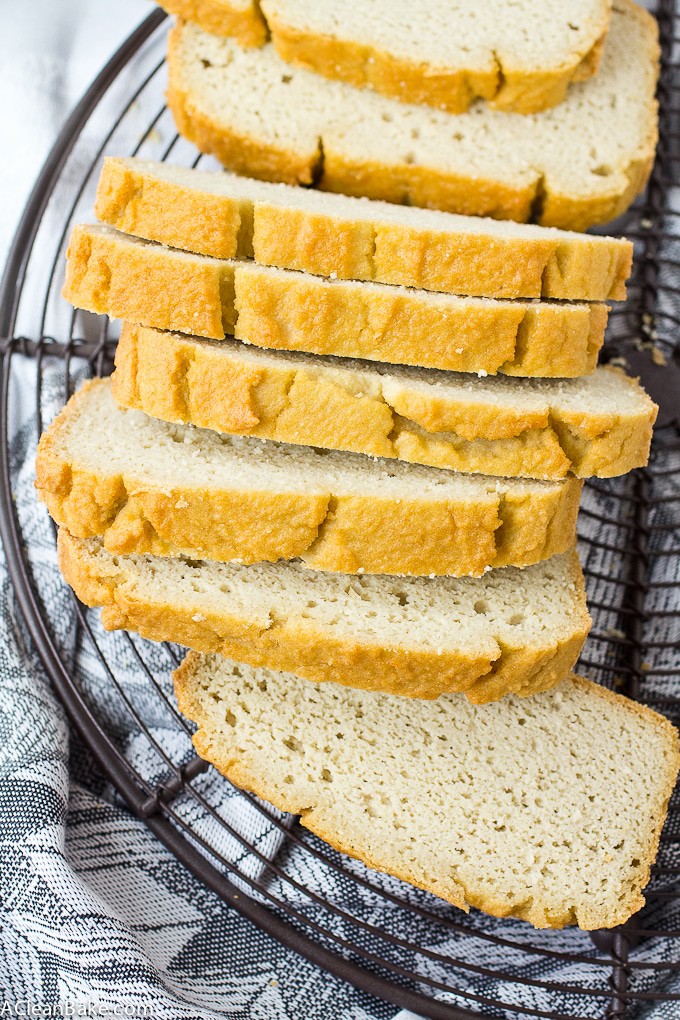 This low carb sandwich bread that you can make in the blender never goes out of style! It's as good with burgers as it is sandwiches or toast.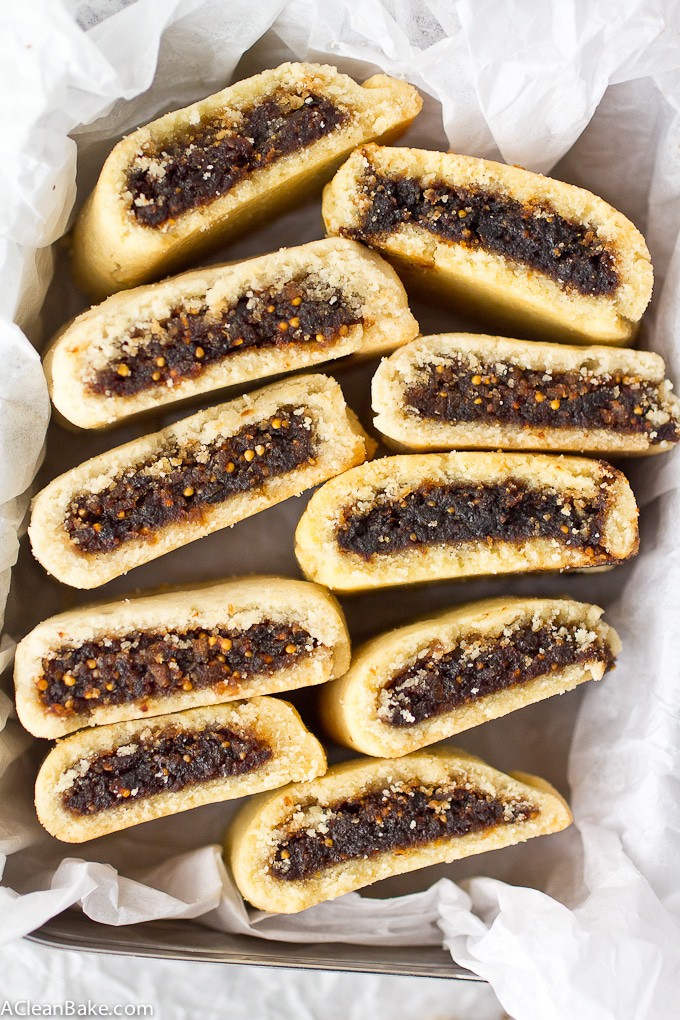 So many people tell me that Fig Newtons are one of their favorite childhood nostalgia snacks, and one of the treats that they miss most when they switch to a paleo diet. Well, it looks like lots of you have started to make your own!
ICYMI: What was new in August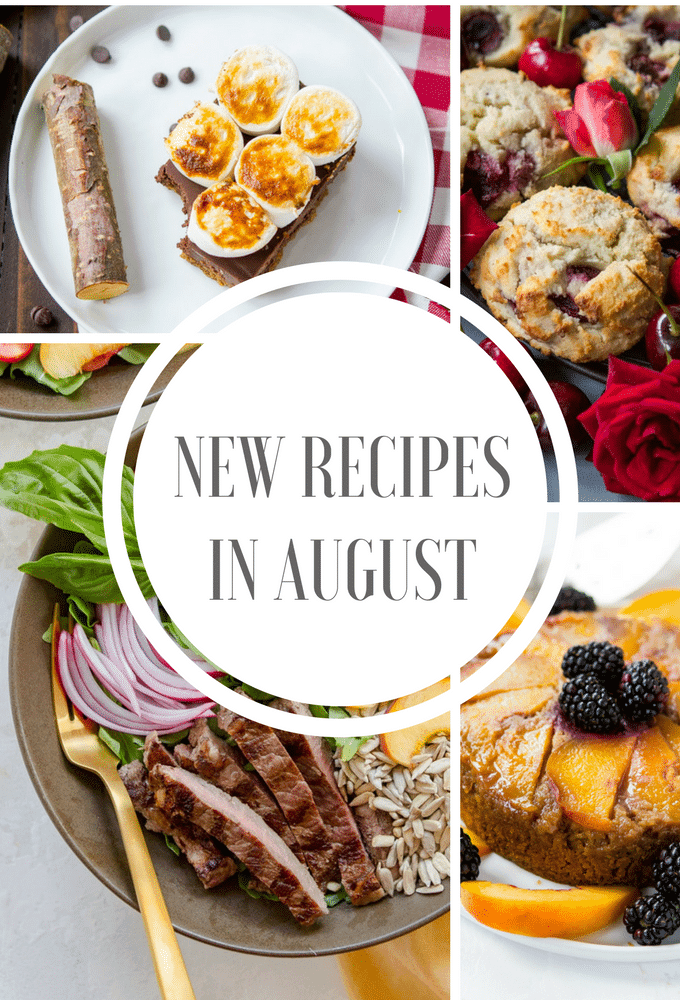 Sheet cake/flag cake
(paleo, gluten free, naturally sweetened, and adaptable for every occasion!)
Cherry scones
(sugar free, gluten free, paleo)