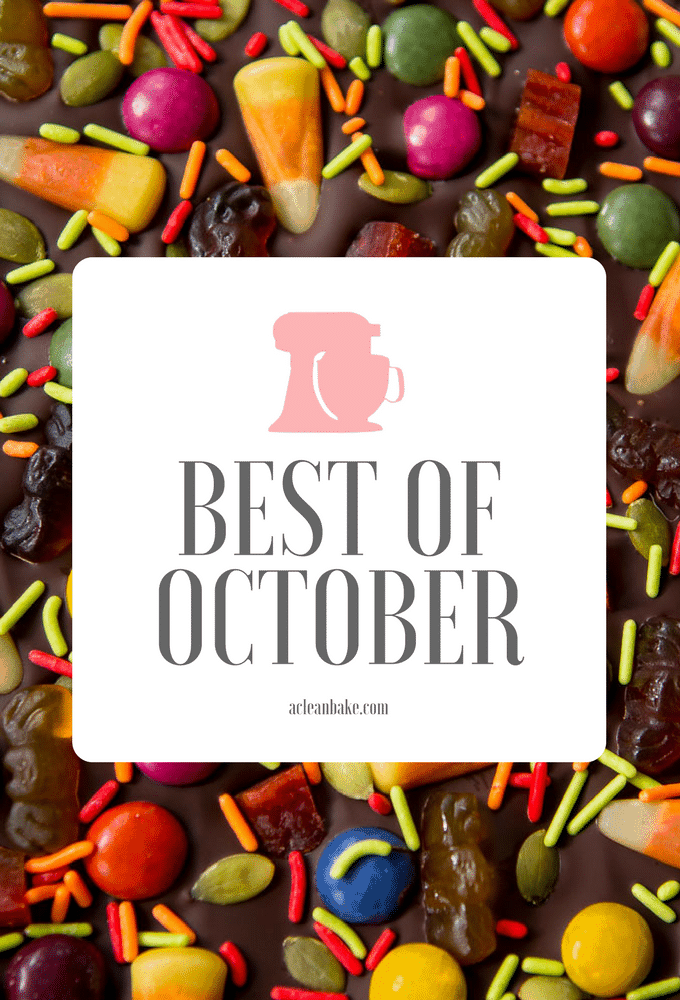 You know what I'm going to say: It's November?? Already!?!
What did you dress up as for Halloween? We had a family costume planned for months, but when push came to shove, I realized my 100% lack of artistic capabilities or craftiness was going to stand in the way, so we just dressed up Baby Bake instead.
He was supposed to be a jack-o-lantern (so cliché, I know!), but there is a childhood rite of passage in Chicago where you plan a costume for months, only to encounter semi-arctic temperatures on Halloween that prevent you from wearing whatever you had planned. So you end up going as a "skiier" or an "eskimo" instead, because you have the clothes on hand which will kinda pass for a costume while preventing you from freezing solid in the name of a sugar rush. Long story short: pumpkin out, aviator in.
He has a mini aviator jacket and this hat already, and I just cut a strip out of an old white t-shirt to make him a little scarf, so he was both warm and festive. Win! The result was a little less Tom Cruise and a little more Amelia Earhart, but once you factored in the totally off-message high top sneakers, the distinction became somewhat moot. We had fun anyway.
October was a busy month here on the blog, too, in which I indulged my love of apples (and contributed to the new apple recipe category on the site). Thanks for sticking with me on that one. 😉
Scroll down to check out some of the most popular recipes of the month from the archives, and keep scrolling for a list of all the posts from October, in case you missed anything!
The most popular recipe in October!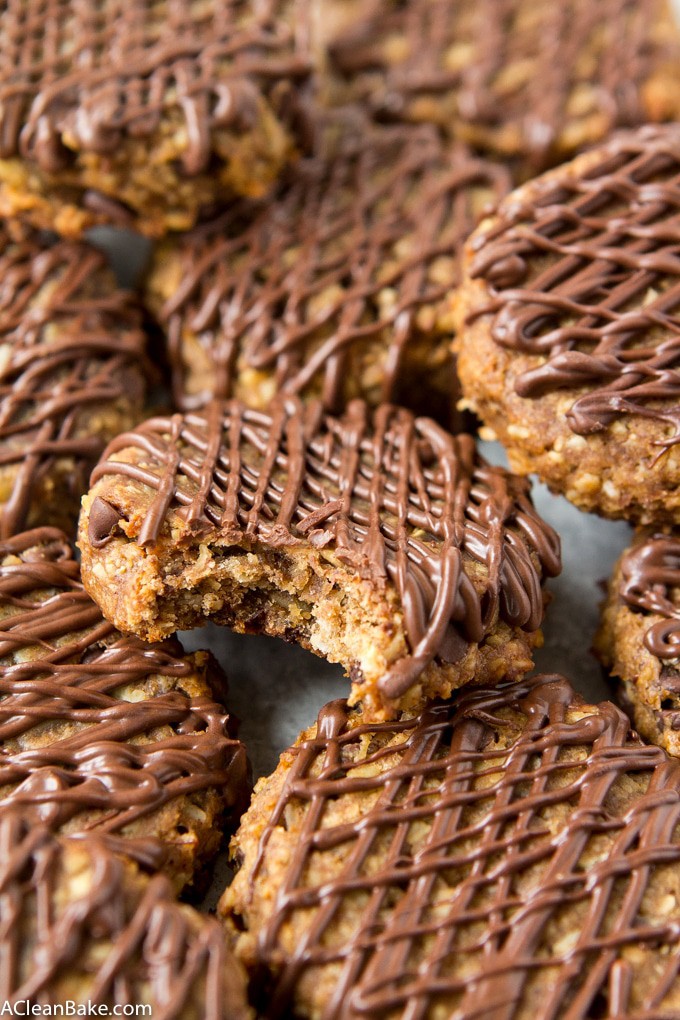 These Four-Ingredient Power Cookies are the little cookies that could. One of the first recipes on my (old) blog, I updated the recipe and the photos earlier this year, and everyone still loves them. They're easy to make, gluten free (not grain free), whole grain, and vegan.
They are full of healthy carbs and fats, and of course, finished with a (generous) drizzle of chocolate, if you want. I assume you want?
The texture is more like a granola bar, so they hold up well in your purse or gym bag – which is the original impetus for the recipe.
Although they're a slightly older recipe, they really caught on last month and have been going viral on Pinterest ever since!
Other popular recipes from the archives: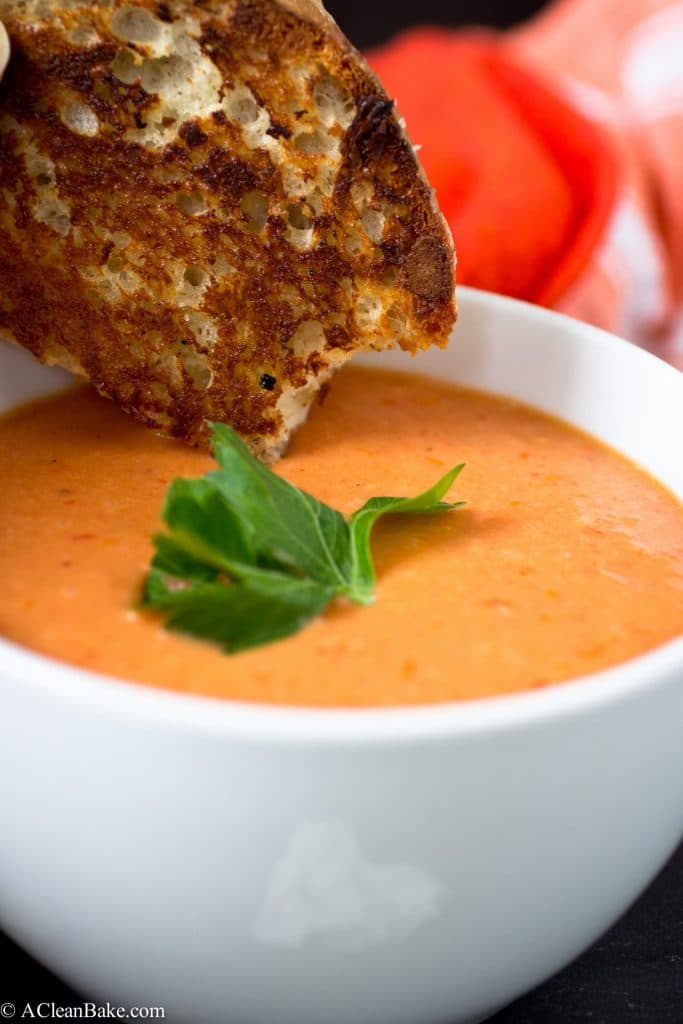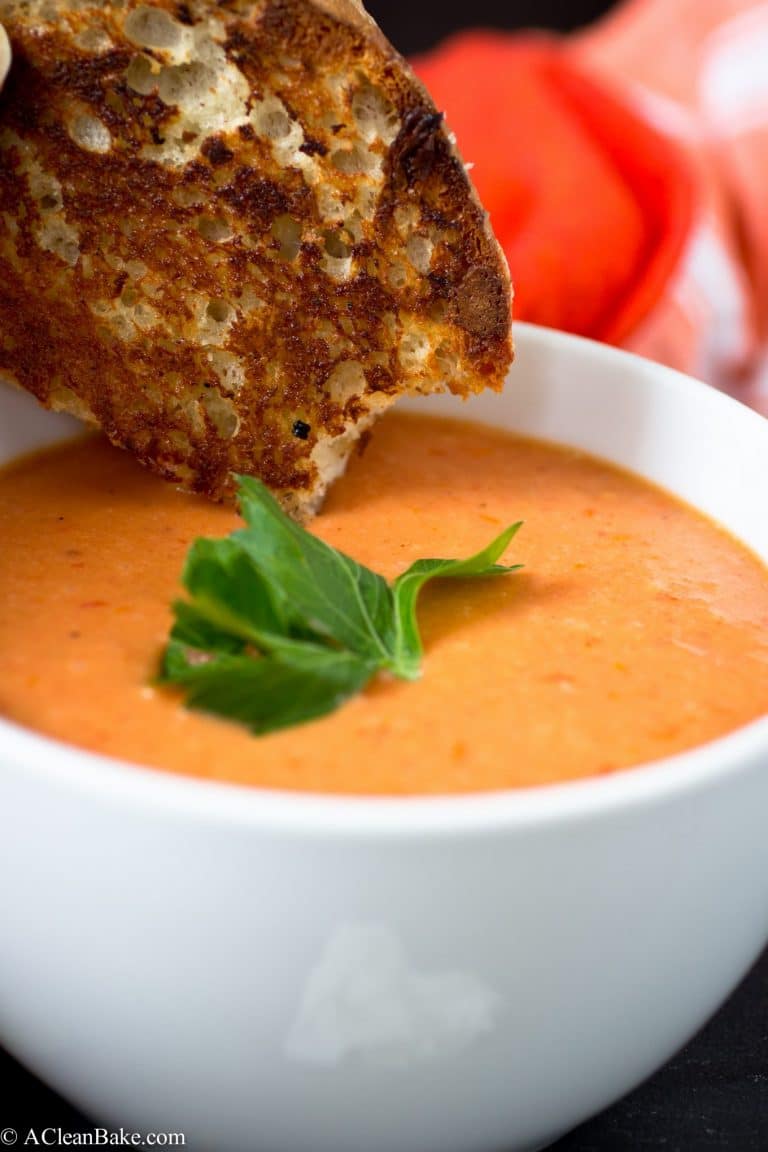 (a gluten free & vegan Campbell's copycat!)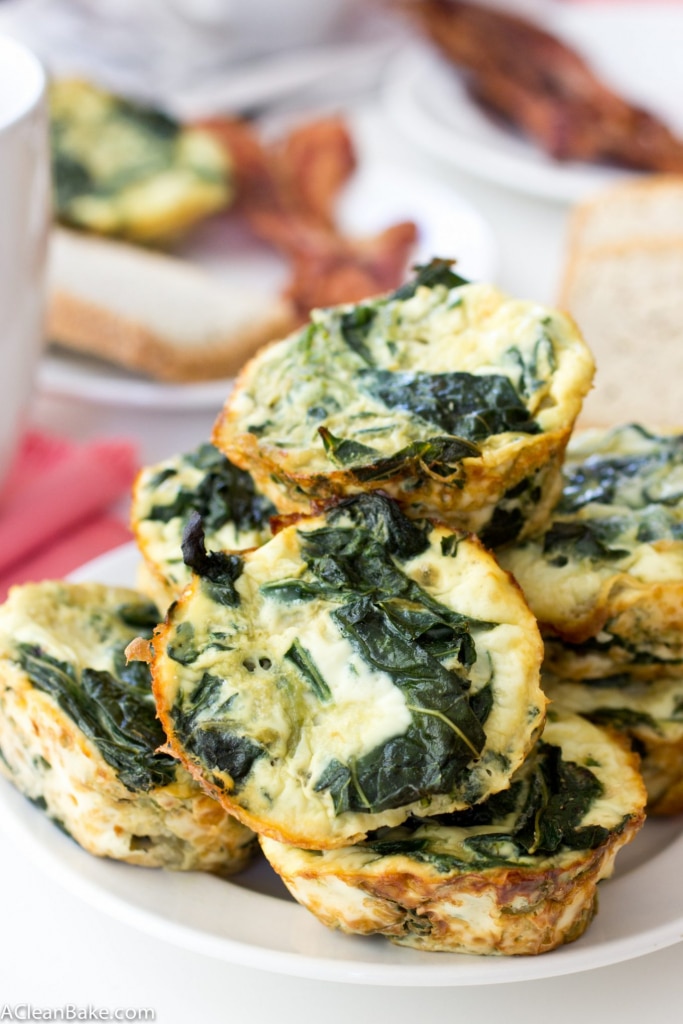 (gluten free, low carb, paleo, and the perfect make-ahead & freezer-friendly breakfast!)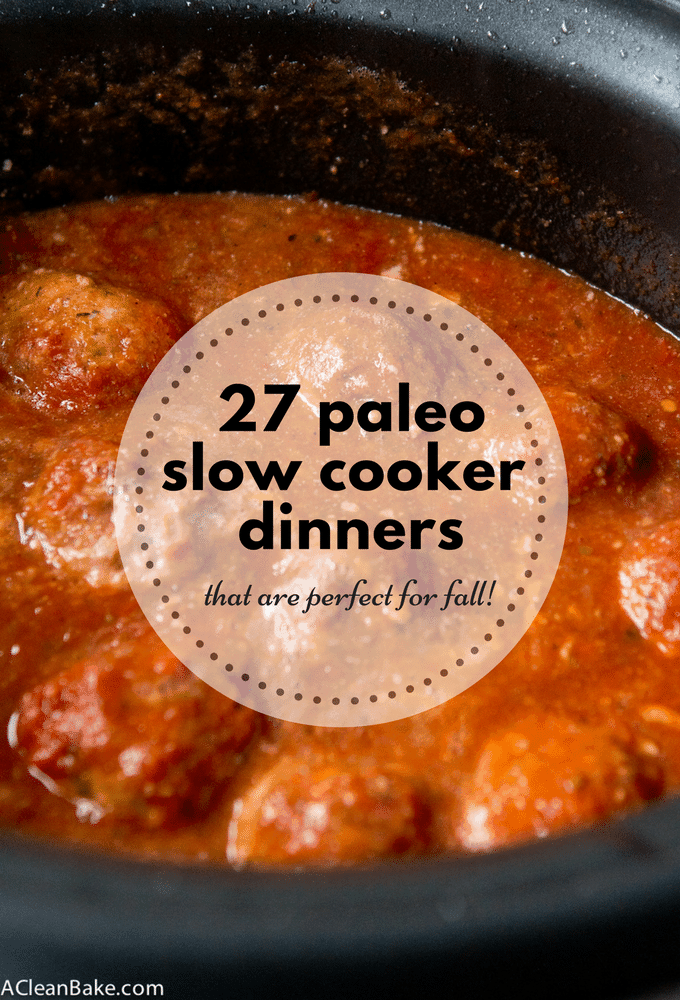 (all paleo and gluten free. Many are low carb & Whole30 compliant, too!)
ICYMI: What was new in October…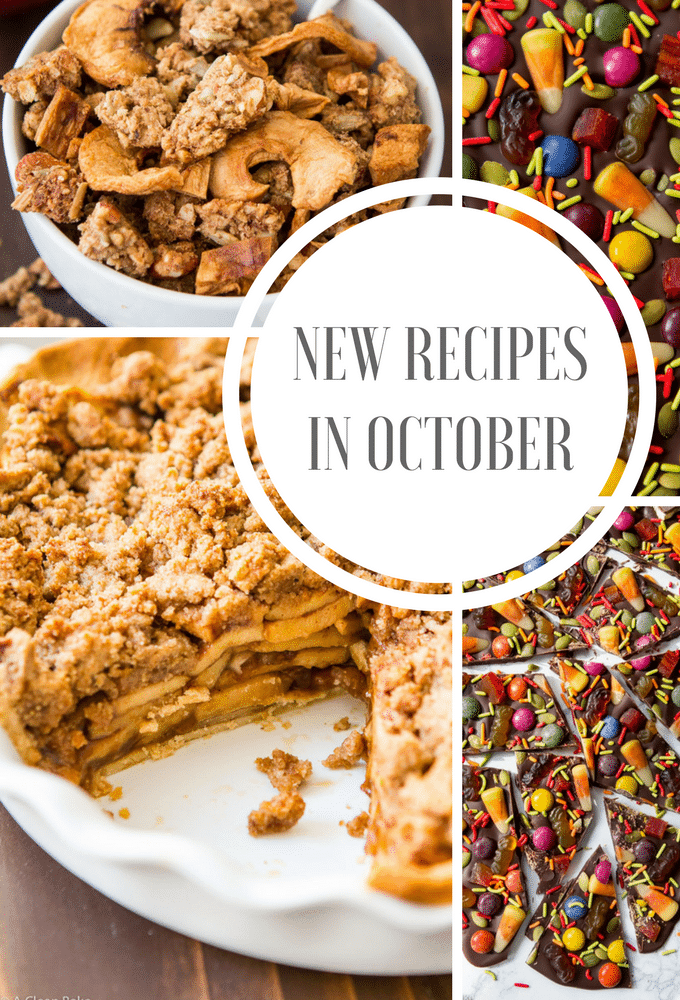 Bookmark this one for your holiday table!
(Made with Naturally-Colored Candy!)
(aka paleola)
(Perfect for Weeknights!)
Everything you never knew you wanted to know 😉
Plus: A Clean Bake is easier to navigate than ever!
I've been working on reorganizing the recipes on the site to make them easier to browse, and more efficient to get to the one you want, than ever. If you're on the home page, hover your mouse over the "browse recipes" option on the menu bar and wait for the little drop down menu. Now you you browse not just by diet, but also by course, season, and occasion. Let me know what you think of this new functionality!