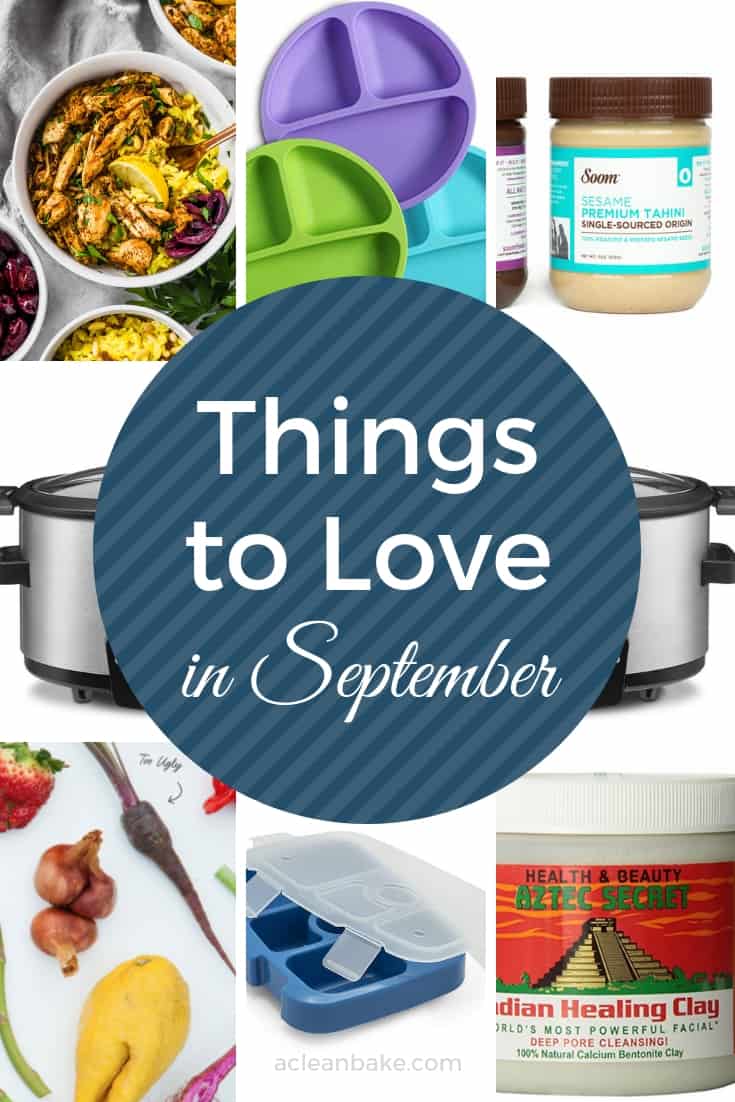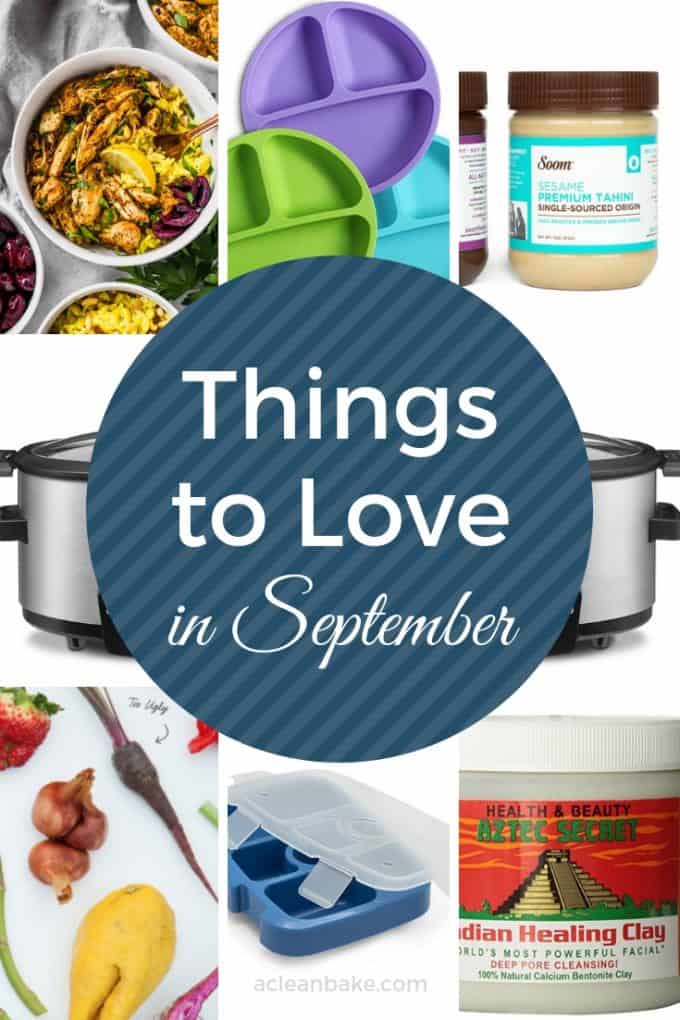 I've been looking forward to writing this post since the last one. Every time I discover something new, I think "ooh I can't wait to talk about this in my Things to Love post!".
Admittedly, I probably need to get out more.
But until then… I have gathered up 10 more things to love for the month.
If you're new to this series, I save all of my non-recipe-related content for a monthly post that I call "Things to Love". This isn't a lifestyle blog, so I tend to focus on cooking and baking the rest of the month, but periodically, I find new and interesting products, services, or gadgets that I just can't wait to share with you.
None of these recommendations are sponsored, meaning no one is paying me to tell you about these things. They're all products, services, recipes, and information that I organically discovered, genuinely love, and am excited to share with you!
So, let's talk about things to love in September!
Slow Cookers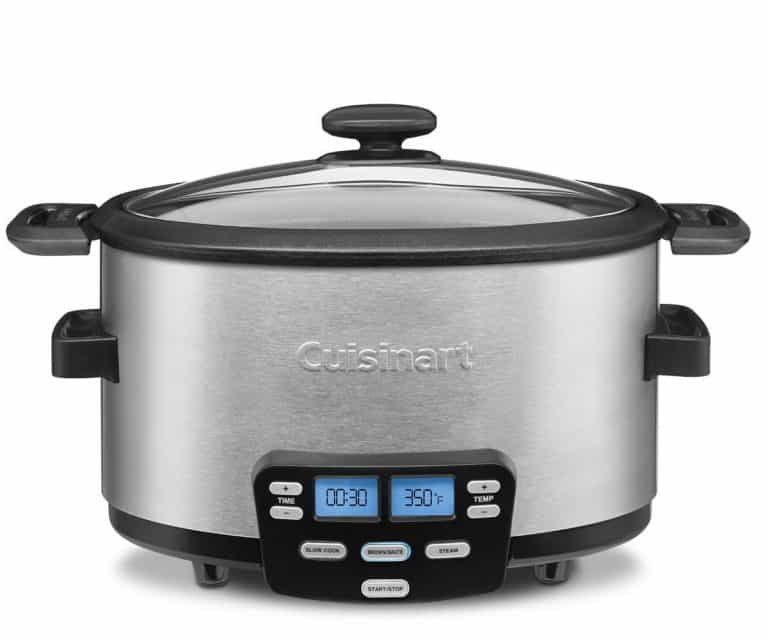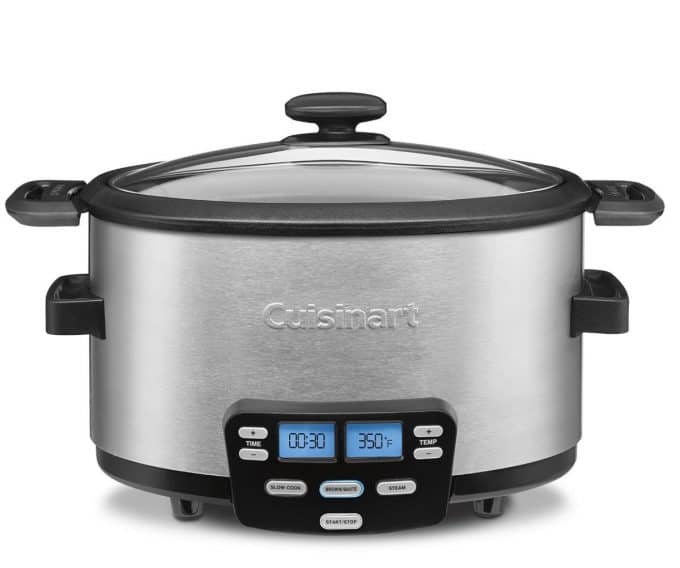 As though on queue, the minute we went back to work after Labor Day weekend, the skies opened up and a couple of heavy rainstorms brought the temperature down about 20 degrees.
Fall is here.
The weather, the end to slow, leisurely summer evenings, and the sun going down earlier every night spells one thing: slow cookers. Break 'em out.
Although slow cookers are indispensable all year round, there's really nothing like fall to make you appreciate them.
As the pace of life picks up again, I'm struggling to adjust and get dinner on the table on time – and I know some of you are too! My not-so-original secret is my slow cooker, which I use for everything from soups and stews to meat to even side dishes and snacks. I couldn't survive without it this time of year.
Here are a few of the slow cooker recipes that are on heavy rotation around here:
If you're curious, this is the slow cooker I have – and it is amazing.
Produce Delivery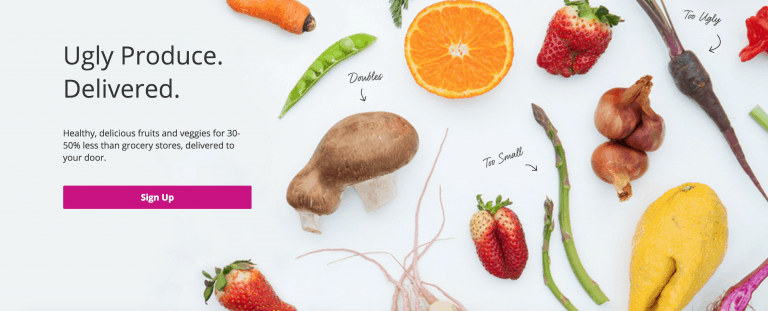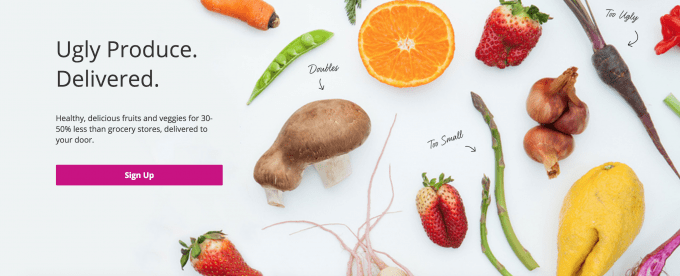 If you follow me on Instagram, you have heard this one before, but I can't stop raving about Imperfect Produce. This service buys up imperfect or excess produce that grocery stores don't want, and that would otherwise go to waste, and delivers them to my front door every Tuesday.
Not only is the service convenient and contributing to the reduction of food waste, it is also an amazing deal. We go through a lot of produce here, and the reason I rave about Imperfect Produce so much is that it has allowed us to switch from part conventional/part organic to mostly or all organic produce for the same price (sometimes cheaper).
For example, my box this week contained:
Apples
Potatoes
Sweet potatoes
Zucchini
Cucumbers
Corn
Celery
Acorn squash
Frisee
Carrots
Chocolate truffles
There were a ton of other options available, but I customized my box to get the stuff I knew we'd eat.
The all-organic (except maybe the truffles) box, which will last us more than a week, cost $25. See what I mean?
If you're wondering about the catch, here it is: this service isn't available in all markets. It's primarily on the west coast, plus Chicagoland, Milwaukee, and El Paso.
If you're in one of those areas, and would like to try Imperfect, you can learn more and sign up here. Use code "acleanbake*" at checkout to get 50% off of your first order!
Natural Skincare Products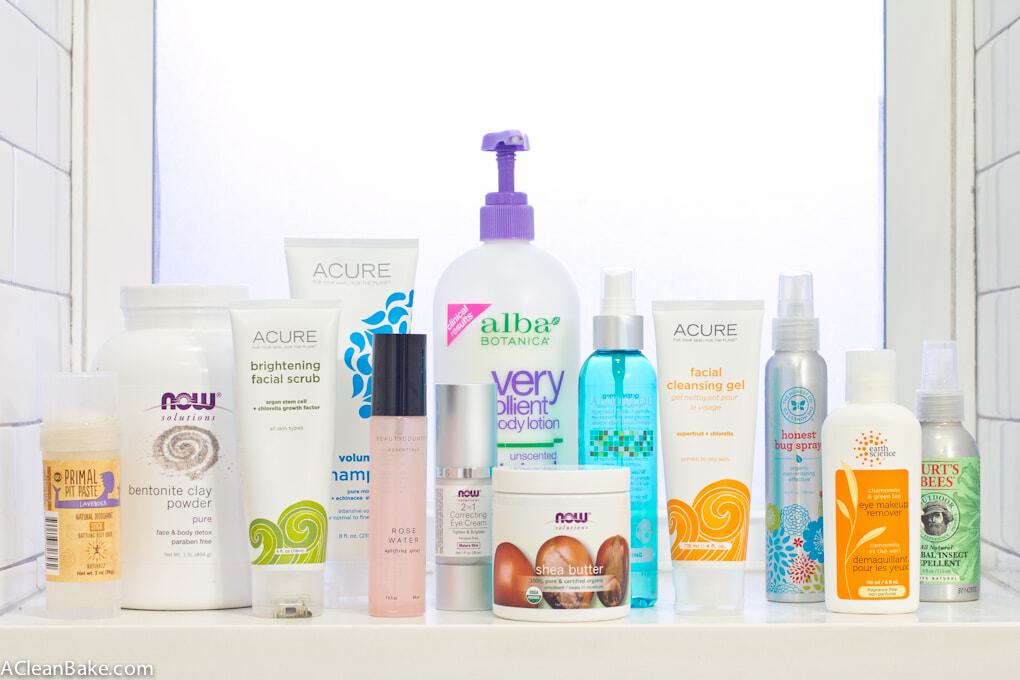 First of all, I'm high fiving you from behind the computer for just realizing how rewarding it is to leave all those chemicals behind and embrace natural alternatives.
Second of all, let me tell you that there are natural beauty and skincare solutions that work! I think that is most people's hesitation.
And finally, let's acknowledge how difficult it is to find replacements for all of your conventional beauty and skincare products that work for your skin and body. I've written before about how tough this transition is, and shared some of the products that I use(d) and love, but even since then, I've changed my routine.
Back when I wrote that post, I'd found many natural, non-toxic products that worked for me, and I still use many of them. But, back then, I was still on the search for a few products, which I've since found, and am excited to share with you as sort of a mini follow up to the original post.
The products that I have since discovered, absolutely cannot live without, and highly recommend, are:
I still use (and swear by):
You can read my original post for a full list of other products I've used, and for my five tips for making the transition to non-toxic alternatives manageable (both for your sanity and your bank account).
One takeaway from my original post is that this isn't an all-or-nothing endeavor. If you can make even one change, that's a little bit less exposure to chemicals. Do what you can, at the pace you can, and don't feel pressured to switch to a product that doesn't work for you just because it's nontoxic. For example, the first natural deodorant I tried gave me a horrible, painful rash, so I went back to the chemical stuff until I found Primal Pit Paste.
Revitalizing Clay Mask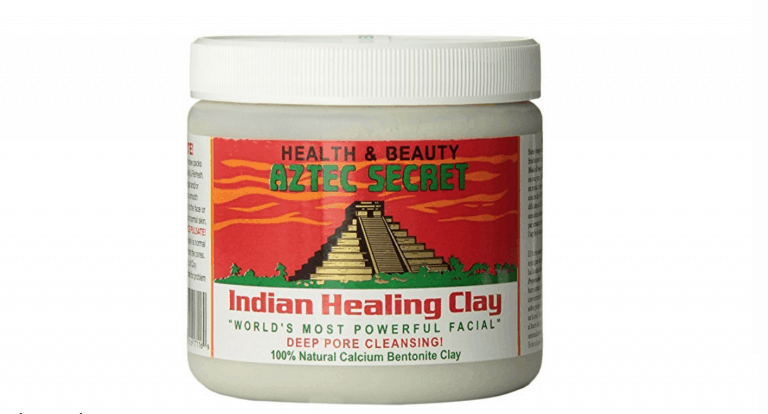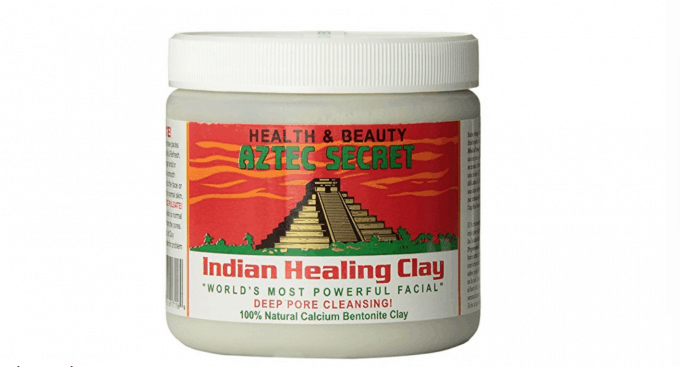 It's no secret that I (and parents everywhere) have been sleep deprived and harried since my son was born, and after awhile, that takes its toll on your skin – among other things.
Since we're on the topic of skincare products: I have started using a bentonite clay mask, mixed with apple cider vinegar, once every week or two, and it has really helped my skin look less, well, tired. Even though the mask sets to be very dry and tight on your skin, and you're convinced it must be wrecking your skin's moisture balance, it does exactly the opposite. For the rest of the day, my skin looks plumper, better-moisturized, and more peppy and pink (exhaustion makes my skin look kind of grey).
One thing to note: after the mask is washed off, my face looks (but doesn't feel) very red and irritated for about a half hour but the redness diminishes quickly, leaving my skin feeling soft and looking much less…pallid than it typically does (yeah, I'm a real beauty queen these days).
This is the mask I've been using. The packaging is kind of sketchy (I'm not sure whether anyone has told the manufacturer that Aztecs aren't from India?) but the product itself has been great so far. It is all natural and additive-free, and has worked well for me so far.
Plus, it's a bargain: the $8 jar looks like it's going to last me practically forever.
Silicone Kid Plates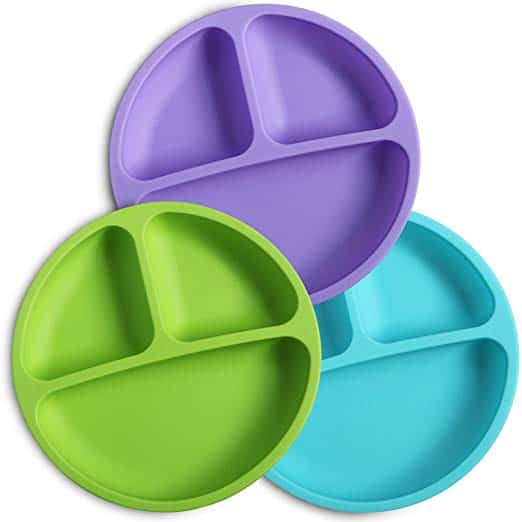 It's much harder than I expected to find non-plastic, yet affordable, kid-friendly dining plates. We have one metal one, but avoid using it because the sound it makes on the table is too tempting to my son and he ends up using it as a musical instrument instead of, you know, eating.
I found these divided silicone plates on Amazon (where else?) that are too soft to make any appealing sounds, but durable enough to use over and over and – crucially – dishwasher-safe.
The brand we've been using is Wee Sprout, but I believe there are other companies that make similar products.
Best of all: since they're so soft and lightweight, they're also travel-friendly, too. We took them on our vacation last month, and they easily pack in the diaper bag to go to restaurants or other people's homes for meals. Parents of toddlers know that getting them to eat is tricky, so providing as much consistency around the mealtime routine is key!
(The Best) Tahini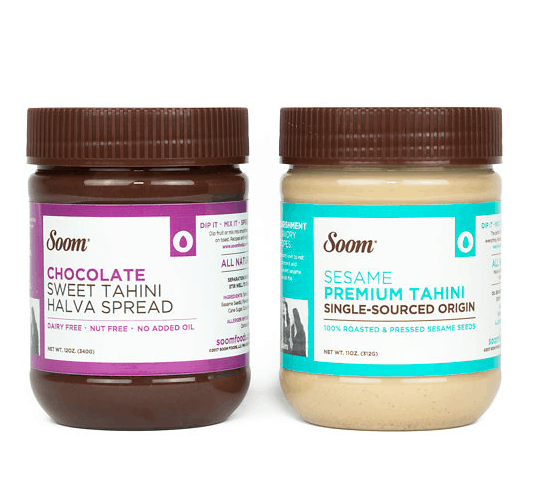 Whether you need an alternative to nut butters, or you just appreciate the unique flavor of this smooth sesame seed paste, tahini should always have a place in your kitchen, if you ask me.
Tahini is most commonly known as the second-most-important ingredient in hummus, but it has so many other uses. I love to use tahini:
in smoothies for extra creaminess
on toast with a drizzle of honey
as a rich and creamy base for salad dressings
in desserts (of course!)
I also make flavored varieties at home!
There are lots of tahinis out there, but my recommendations is always Soom brand. They have two products – tahini, and chocolate** tahini – so you know that they do them well. This tahini is made from nothing but roasted and pressed single-sourced white sesame seeds, which produce the smoothest, mildest, and richest I have ever eaten. I'm not alone: it's been recognized by food celebs and Bon Appetite Magazine for being such an amazing product. Plus, it is a women-owned company, which I always like to support. ????‍????
But what blows my mind every time about Soom's tahini is: it has never separated. You open the jar and it's always well mixed with no oily layer at the top (or rock solid layer at the bottom). I suspect that means it hasn't been sitting on the shelves for very long, which also makes it much more appealing to me than other tahinis!
If you want to try what is, in my opinion, the best tahini out there, I've arranged for you to get 10% off of your first order with code "acleanbake". Click here* to order!
**If you're sensitive to sugar, you should stick to the plain tahini, since the chocolate contains cane sugar.
Toddler Bento Boxes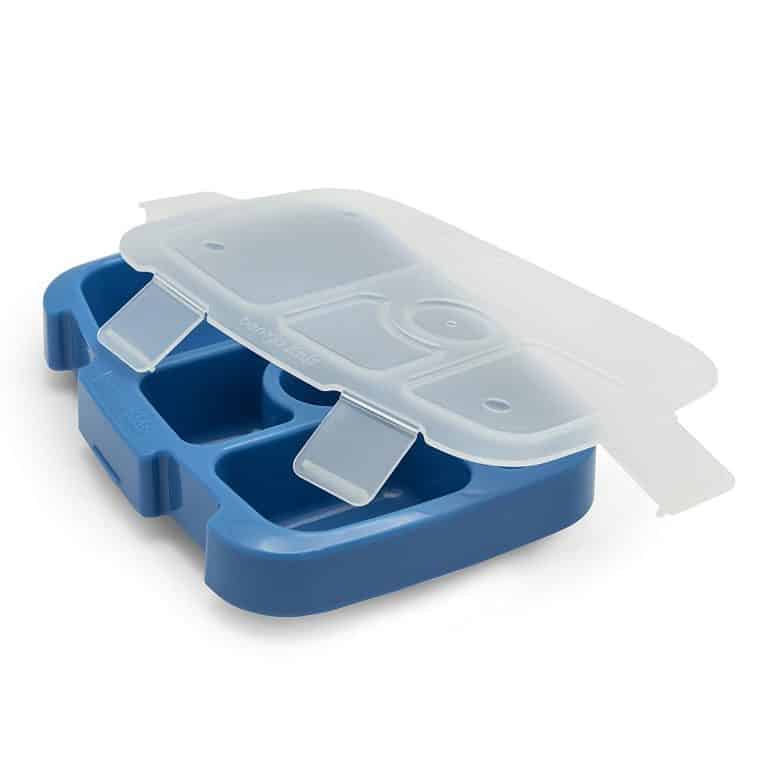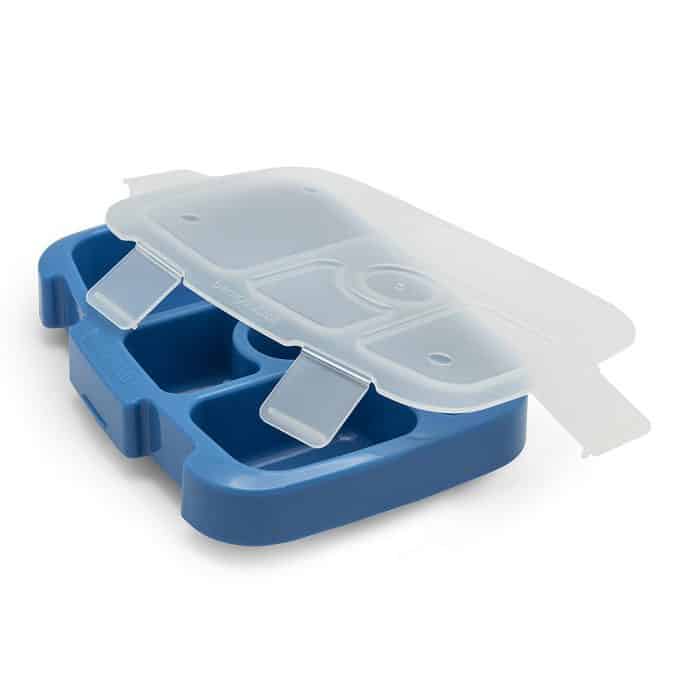 With school starting up again, that means moms everywhere have to dig deep to come up with creative, nutritious lunches that their kids will actually eat. I wish I had some foolproof advice for you to get your kids to enjoy eating their vegetables, but the truth is that I'm just another mom negotiating one more bite of broccoli.
I may not be nutrition yoda, but in the short time that I've been packing school lunches (since about last March), I've learned a few things:
Make it look interesting. I couldn't bring myself to spring for the too-big, too-expensive mental bento boxes (that are really intended for older kids, anyway), so I bought a couple of these BPA-free BentoGo boxes. They are great for me because they are reusable, and the different sized and shaped compartments challenges me to mix up the foods I give him (for the record, I don't fill every compartment every day), and they're great for him because the food doesn't intermingle and get soggy, and I think it's fun to eat out of the box.
Pack a couple foods you know they'll eat, and a couple foods you hope they'll eat. That way, even if their lunch consists of peanut butter crackers and fruit, it may not be ideal, but they will be full enough to have a good afternoon.
Don't stress about individual meals. It took me a long time to get over my perfectionism about individual meals and not freak out if all my son ate was plain pasta and fruit. Instead, I consider the total day's (or week's) nutrition and make sure that balances out
If you're looking for some toddler lunch inspiration, you can check out the highlight in my Instagram profile called Toddler Lunches.
And if you're looking for the toddler bento box, you can get one here.
What are you loving this month? Tell me in the comments below!
*Note: I get a small commission if you use my discount code for your order, but it doesn't affect the price you pay. Thanks for supporting the companies that make A Clean Bake possible!