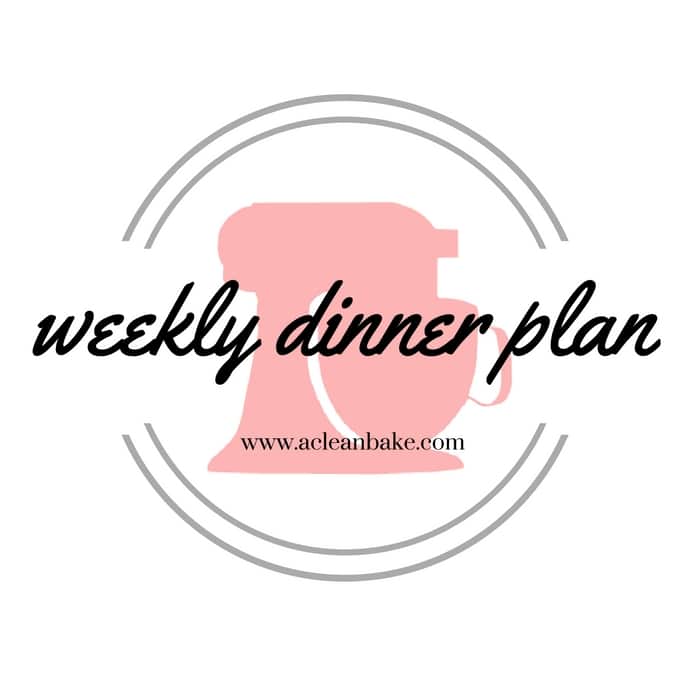 We're trying something new around here.
For the last 6+ months, my husband and I have been eating out… well, let's just say much more than we should or want to. At first, it was because take out was literally the only thing I could even think about eating. My "morning" (har dee har) sickness started to let up right around the time we went on vacation for nearly 3 of the 4 weeks in June (not leaving much time to shop, prep and cook), and when we got home, we had to deal with insanity at work, construction at home, and a medical emergency in the family. As you can imagine, under the stress and time constraints of it all, I was exhausted all the time and cooking took a back seat most days. Oh and, until recently, my husband couldn't cook beyond scrambled eggs or smoothies. So, the burden was on me to cook, or we ate out.
With our bank account groaning under the weight of our takeout enthusiasm, and a baby on the way (I hear babies deplete disposable income and make things like making elaborate dinners a wee bit more complicated??), we've decided to sit down on the weekend and quickly plan and shop for our meals for the week. And in order to hold us to that, I'll share the plans here. Feel free to follow along, or use them as inspiration, or just ignore them if they're not helpful!
A few words of… warning? No, just clarity:
We eat pretty close to the standards of this blog with a few exceptions, which will be reflected in the meal plans. For example, I eat more carbs now (primarily white rice, potatoes and corn because many other grains/starchy carbs upset my stomach; I still eat a gluten-free diet) because without them I get nauseous very easily.
I don't eat beef, pork, or game (but my husband does) so you will see a lot of poultry and fish and very little red meat or pork in these plans – though beef or pork can easily be swapped in as the protein in many of the meals, if you prefer.
I also eat some dairy, primarily yogurt and cheese, and peanut butter (there is one brand out there that doesn't upset my stomach…. hurray!). But you've seen some cheese and PB in recipes and on Instagram lately so this probably doesn't come as much of a surprise.
We have an unplanned "wild card" meal once a week, which means we either eat out, pick a new recipe to cook (usually on weekends, we pick a more labor-intensive recipe to try), or eat leftovers. If you're following the meal plan, feel free to do whatever you please with that night.
We don't have a set grocery budget, but try to keep the weekly cost in check, ideally around $100 (give or take $20) a week. Sometimes we shop, but when time is short, we order through Instacart (<—that's an affiliate link). The small delivery charge we incur with Instacart is still cheaper than dining out several times a week.
Finally, we're trying to establish the habit of both meal planning and of my husband helping more with dinners during the week before our baby is born and, well, habits don't happen overnight (yo, I'm human too.) so please forgive me if this doesn't get posted every week 🙂
And if you'd like to see pictures of our dinners, I'll do my best to post them as they happen over on Instagram!
Here's what we're eating this week:
Monday: Zucchini pancakes with yogurt sauce
Tuesday: Shakshuka (sometimes I make it from scratch, but lately, we've been using Mina's pre-made shakshuka sauce, which is excellent, and contains no added sugar or preservatives) with grain-free flatbread and babaganoush
Wednesday: Fish Taco Bowls (loosely based on this recipe)
Thursday: Green Chili Meatballs with Tomatillo Sauce (based on this recipe, but with jalapeno in place of green chilis, coconut flour in place of oats, and I probably will not stuff them with cheese). As for the tomatillo sauce, I will probably either wing it (puree tomatillos with some spices), or use the green salsa from Trader Joe's.
Friday: Bell peppers stuffed with rice, spinach and ground meat (I use turkey). I don't really use a recipe, but you can google and find something you like.
Saturday: Salmon Nicoise salad
Sunday: Wild card meal. Sunday afternoon is my baby shower, which will take place at an Italian restaurant in my hometown. From what I've heard, there will be a ton of amazing food, so I'm not sure how much dinner we'll be in the mood for. It will probably be something light like leftovers or salads.
**
Have a great week!
This post contains affiliate links, which means that if you click through and purchase a product, A Clean Bake receives a small commission, which goes toward continuing to bring you delicious, healthy recipes every week. This does not affect the price you pay. Thanks for supporting A Clean Bake!