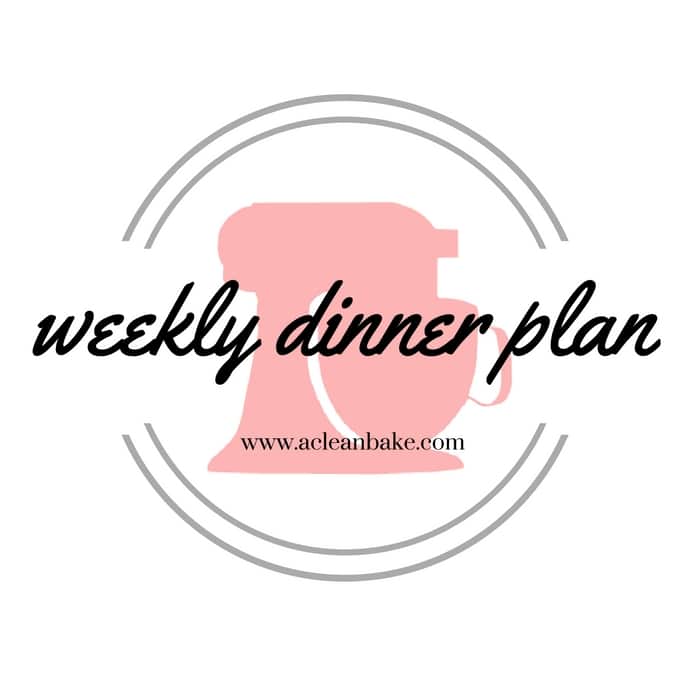 As of tomorrow, my life is temporarily over. Yes, yes, I know that's dramatic, but the volume of work that I am on the hook for between tomorrow and the day I start my maternity leave (second week of November) is staggering. So, meal planning is looking as daunting as ever, but also as important as ever. I might even start *gasp* prepping, too! Well… maybe. Also coming up in the next few weeks: 3 childbirth and newborn-care classes, and several sponsored post deadlines. I'm not telling you all this for sympathy, but to explain why you might be seeing a few more "wild card" meals than usual, and perhaps even a skipped week or two.
Normally, in these situations, I'd try to get ahead of it: prep and freeze meals that can be easily reheated, integrate leftovers into the meal plan, etc. But my energy levels are really low lately and sleep is becoming more and more elusive (hello, third trimester!) so I'm just doing the best I can to stay on top of what needs to be done today. You've all had periods like that right?
This blog has never been about perfection, but about the reality of trying to make the time to eat and cook healthy, wholesome food when there are many other demands on your time. Well, don't ever accuse me of not practicing what I preach! :-p I have a sneaking suspicion that these next several weeks are going to be REAL.
Send chocolate.
**
Here's what we're eating this week:
Monday: Zucchini Noodles with Cilantro Lime Chicken
Tuesday: Pan Seared Salmon with Mediterranean Salsa Fresca
Wednesday: Crockpot chicken curry (loosely adapted from Half Baked Harvest; replace the chicken with beef if you prefer)
Thursday: Paleo Cobb Salad from Against All Grain Cookbook
Friday: Chicken gyro salad
Saturday: Wild Card (eat out, leftovers, or project recipe)
Sunday: Spicy Shrimp Gumbo
**
Have a great week!
This post contains affiliate links, which means that if you click through and purchase a product, A Clean Bake receives a small commission, which goes toward continuing to bring you delicious, healthy recipes every week. This does not affect the price you pay. Thanks for supporting A Clean Bake!