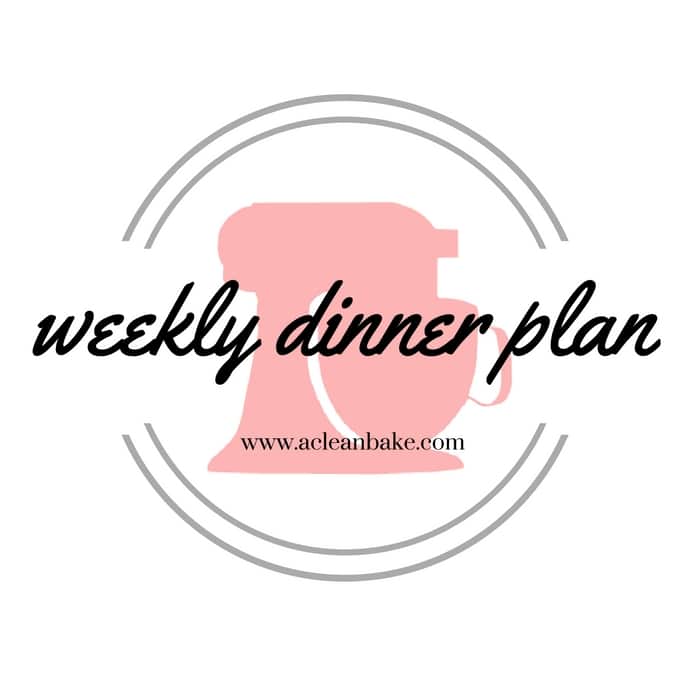 I took a week off from meal planning and it was greatly needed. Meal planning (and prep, for that matter), is great as long as it is helpful, but as soon as it becomes an extra burden in your week, it's time to take a step back. We stocked the fridge and freezer with protein, fruit and veggies and just ate what we felt like eating when we felt like eating it.
We had pizza one night, and a date night another night that we were both too busy and tired too cook. It was spectacular. But now, it's back to reality.
So, here's what we're eating this week:
Monday: Almond Crusted Chicken with Lemon Zucchini Noodles (Recipe from SlimSanity) (Note: I switched Monday and Sunday's meals so I could use up some zucchini before it went bad.)
Tuesday: Brinner (breakfast for dinner – scrambled eggs, nitrate free turkey bacon, and Simple Mills pancakes) with some kind of green veggie
Wednesday: Shrimp Fried Rice (recipe from Damn Delicious; skip the corn and use white rice to make it paleo-friendly)
Thursday: Wild Card (eat out, leftovers, or project recipe)
Friday: Turkey Sweet Potato Skillet (recipe from Primavera Kitchen), with spinach added
Saturday: Braised turmeric chicken with apricots and olives (recipe from A Clean Bake), grain free biscuits (recipe from A Clean Bake), green beans
Sunday: Paleo Chicken Parmesan Casserole (recipe from I Breathe, I'm Hungry) with green salad
Meal Plan #1 | Meal Plan #2 | Meal Plan #3
**
Have a great week!
This post contains affiliate links, which means that if you click through and purchase a product, A Clean Bake receives a small commission, which goes toward continuing to bring you delicious, healthy recipes every week. This does not affect the price you pay. Thanks for supporting A Clean Bake!