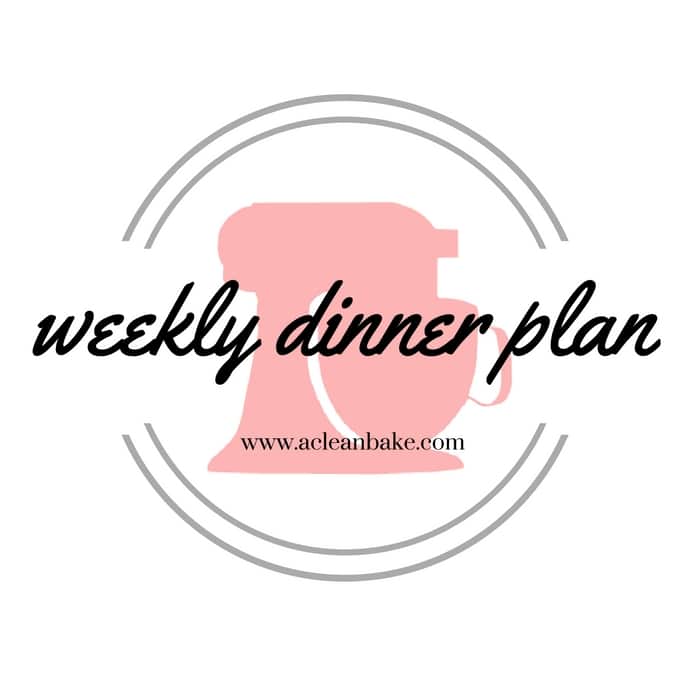 These past few weeks, there has been something or somethings scheduled on weekday evenings that has interfered with meal prepping and planning, and this week is no exception. Tomorrow, we are signed up for an infant care class at the hospital that goes from 6-9pm – otherwise known as straight through the dinner hours.
I guess this is the reality of planning, and the reason for cliche turns of phrase like "the best paid plans…", delivered with exaggeratedly shrugged shoulders and a sheepish grin. I'm starting to realize that anyone who says they stick religiously to their meal plans day in and day out is a total liar. And that's just with two adult schedules to take into account. I can't imagine how hard it is for those of you who have to wrangle kids' schedules, too, but I hope that these meal plans make things just a little bit easier!
So, here's what we're eating this week:
Monday: TBD, since we have to be at the class at 6. Either leftovers or we'll stop and get something to eat in class (sorry, classmates).
Tuesday: Green meatballs with spaghetti squash or sweet potato noodles
Wednesday: Feta and herb crusted salmon with spinach salad
Thursday: Wild Card (eat out, leftovers, or project recipe)
Friday: Chicken romano stuffed squash
Saturday: Korean Turkey Burgers (my own recipe, which I'll post soon but you can Google for something similar)
Sunday: Noodle-less vegetable lasagna (my own recipe, which I'll post soon but you can Google for something similar)
Meal Plan #1 | Meal Plan #2 | Meal Plan #3
**
Have a great week!
This post contains affiliate links, which means that if you click through and purchase a product, A Clean Bake receives a small commission, which goes toward continuing to bring you delicious, healthy recipes every week. This does not affect the price you pay. Thanks for supporting A Clean Bake!