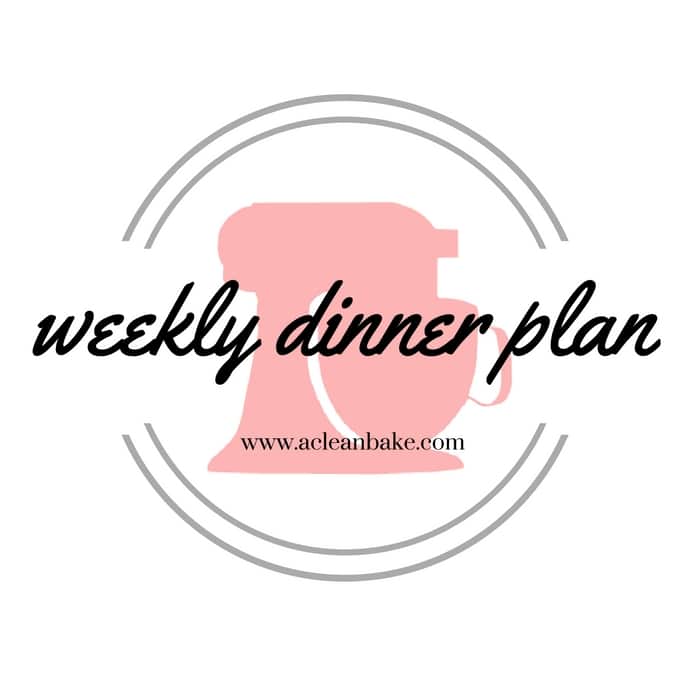 Well, I am officially on maternity leave now, and – much to my disappointment, but also relief, and certainly not surprise – this baby doesn't seem to be going anywhere anytime soon. I was so convinced that he would be early, but now I am thinking that (like many first babies) he'll be late after all. As anxious as I am to meet him, I am somewhat relieved that this gives me a little more time to rest and prepare for his arrival, but I'm doing a lot of resting (read: watching Netflix) and not a lot of prepping so far.
Sadly, it turns out that my suitcase won't self-pack and the freezer just refuses to stock itself. I really have no desire to spend a day preparing and freezing meals (where is this nesting instinct everyone keeps talking about??), so the strategy for this week's meal plan is to focus on freezer-friendly dishes, double them, and freeze the leftovers. Every recipe on the list below is from my huge list of 100 paleo-friendly make-ahead-and-freeze meals, in case you missed it. It has breakfast, lunch, and dessert recipes too – not just dinner!
Anyway, here's what we're eating this week:
Monday: Grain Free Quiche
Tuesday: Sweet & Spicy Lettuce Wraps
Wednesday: Chicken thyme burgers
Thursday: Slow cooker meatballs with spaghetti squash
Friday: One pot turmeric chicken and rice
Saturday: Enchiladas (sauce here)
Sunday: Slow cooker pulled BBQ chicken with grain free biscuits
**
Have a great week!