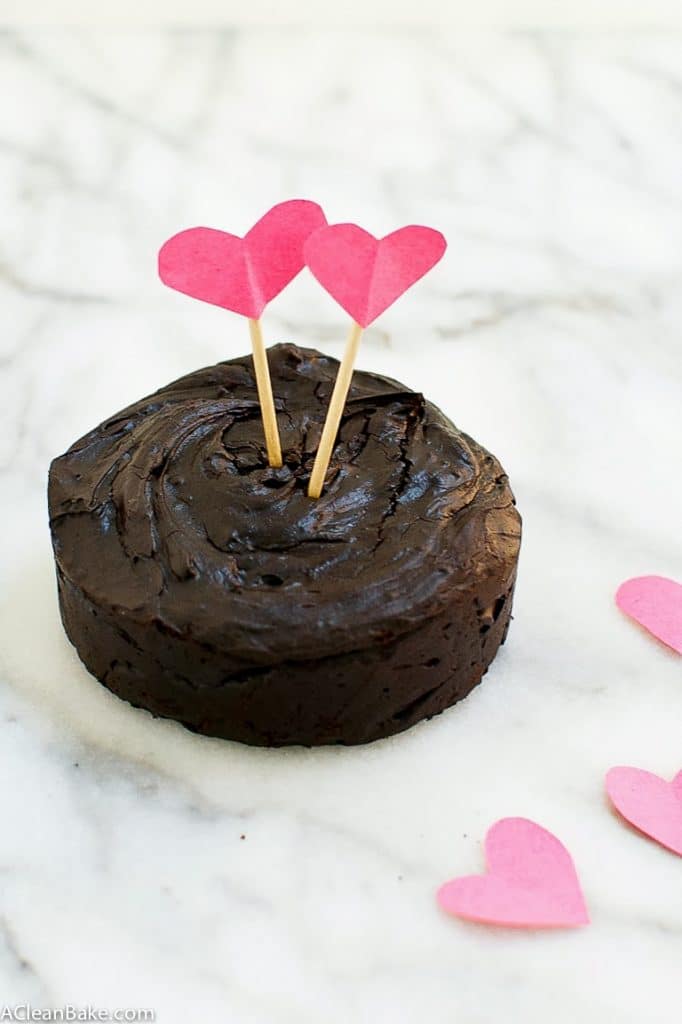 You didn't honestly think I would let Valentine's Day pass without something chocolate, right? Now that we have gotten the obligatory cute cutout cookies out of the way, let's get down to brass tacks. Er, chocolate tacks.
The wonderful thing about this dessert is how fast and easy it is to make. Melt some chocolate, stir in a few more things, and bake for a mere 12 minutes. You barely even have to let these cool (in fact, don't let them cool too much!) before you eat them. Valentine's Day is not the time to worry about delayed gratification. Just stick your spoon in a giant pile of chocolate and enjoy it.
You'll notice a really surprising ingredient in the recipe. Scroll down and take a look……….see it now? Avocado. I know this is weird, but it's the perfect way to make a decadent dessert that is still dairy-free (mostly, notwithstanding the tiny bit of dairy in the chocolate). Trust me on this one, it works. Avocado provides a lot of healthy fat and is easier to digest than dairy. Plus, it has basically no flavor, so you'll never know it's there. But if you're a little squeamish about putting a veggie (although it's technically a fruit!) in your dessert, I would imagine you could swap in melted butter with no problem.
Yes, the recipe is made for two, and no I am not trying to stick it to the single ladies. Actually, if you don't feel like sharing these, no problem! Bake one dense, gooey, fudgy cake now, and keep one in the fridge for later. I would not halve the recipe, because then you'll lose out on the structure and flavor provided by the extra egg yolk. And, besides, since when is having too much gooey chocolate cake a bad thing?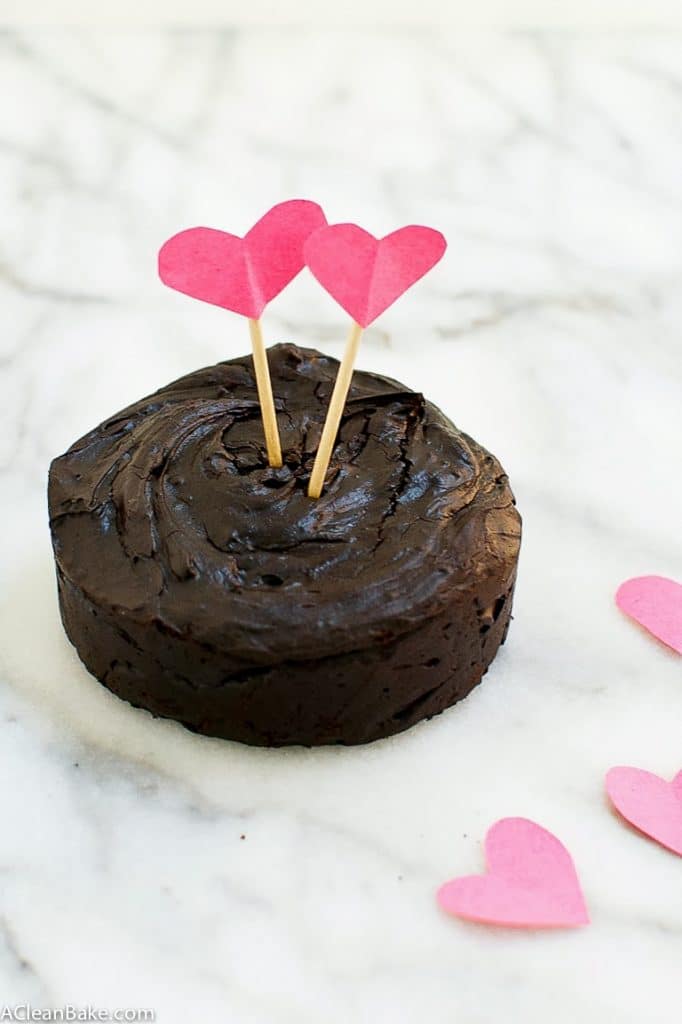 Flourless Chocolate Fudge Cake for Two
2017-02-15 20:22:46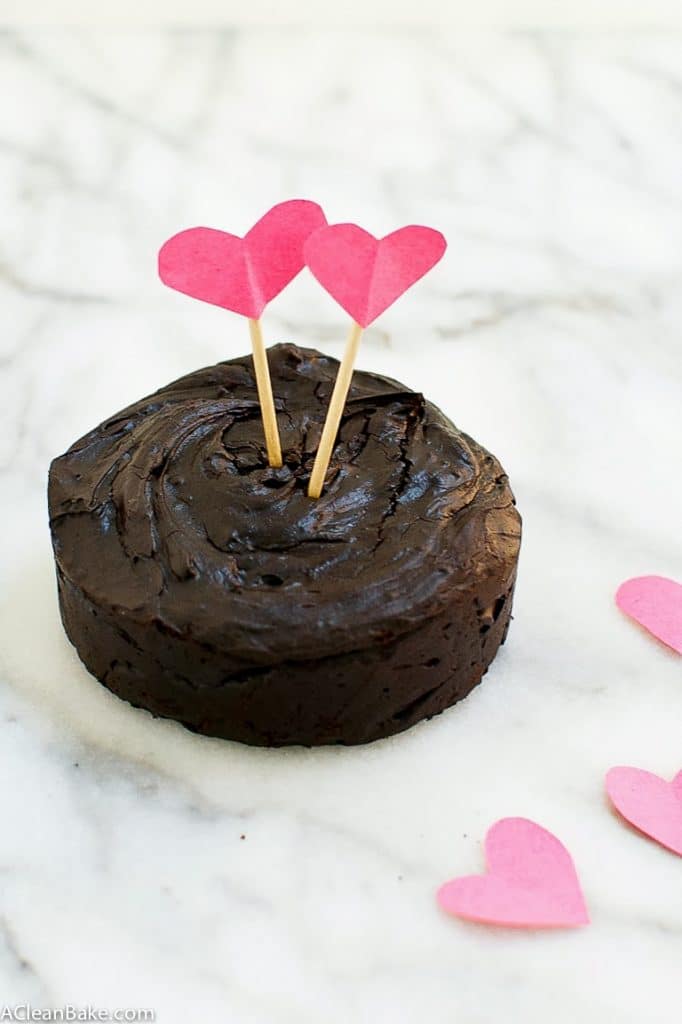 gluten free, grain free, paleo, dairy free, low carb
Ingredients
1/4 cup mashed soft avocado (do your best to pick out the stringy fibers)
3 ounces good quality dark chocolate (at least 70%; use a dairy-free brand if necessary)
1 large egg + 1 large yolk (replace with flax eggs if vegan)
1/4 teaspoon vanilla
1/4 cup cocoa powder plus more for ramekins
1/4 teaspoon salt
2 Tablespoons honey (or to taste; replace with agave or maple syrup if vegan)
Instructions
Preheat the oven to 350F. Thoroughly coat two 3.5-ounch oven-safe ramekins first with nonstick spray and then with cocoa powder.
Micowave chopped chocolate for approximately 2 minutes, then stir until totally melted. Add avocado and beat until smooth. Mix in eggs and vanilla, then salt, then cocoa powder, mixing thoroughly between each addition. Add honey and mix until just combined. Do not overmix.
Divide the batter evenly between the two prepared ramekins, filling each to about half an inch below the top of the ramekin. Smooth the tops of each dish. Bake for 10-12 minutes, until the tops become matte (except for a small circle of shininess in the center of the tops of the cakes) and the cakes begin to pull away from the edges of the ramekins.
Remove from oven, allow to cool for a minute or two before removing cakes from pans. Garnish with fruit or whipped cream if desired. Serve immediately.
Notes
If you want to make these ahead, bake for 9-10 minutes, and then finish baking for 2-4 more minutes in a preheated oven.
Yield: Two single serve cakes
A Clean Bake http://acleanbake.com/