Slow cooker chicken fajitas made a fast and easy meal with minimal hands on time. This is the best kind of fast food!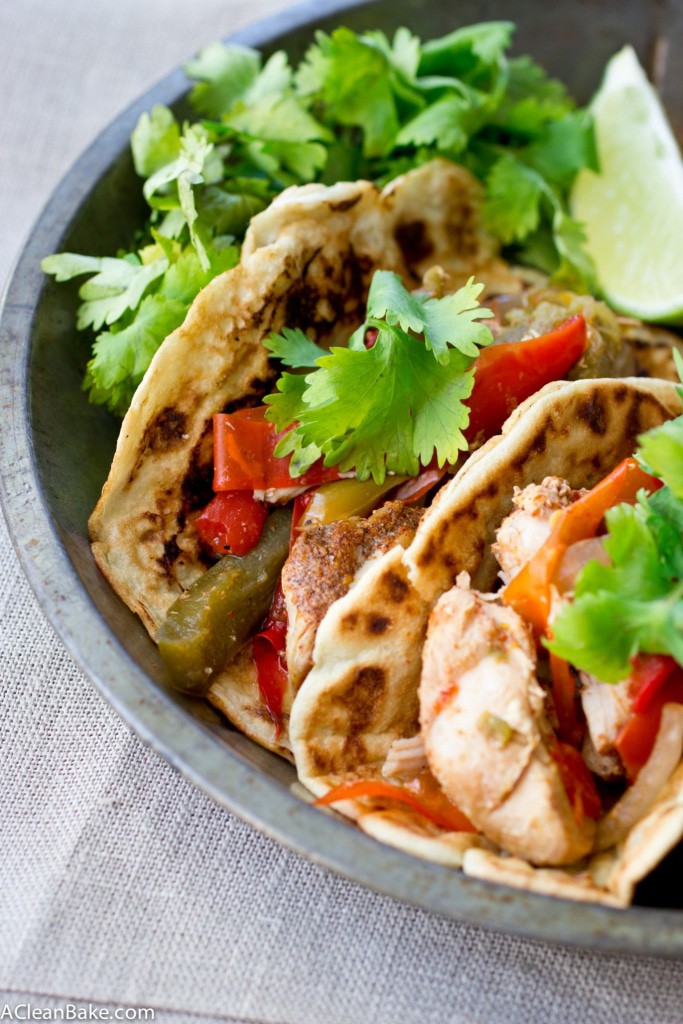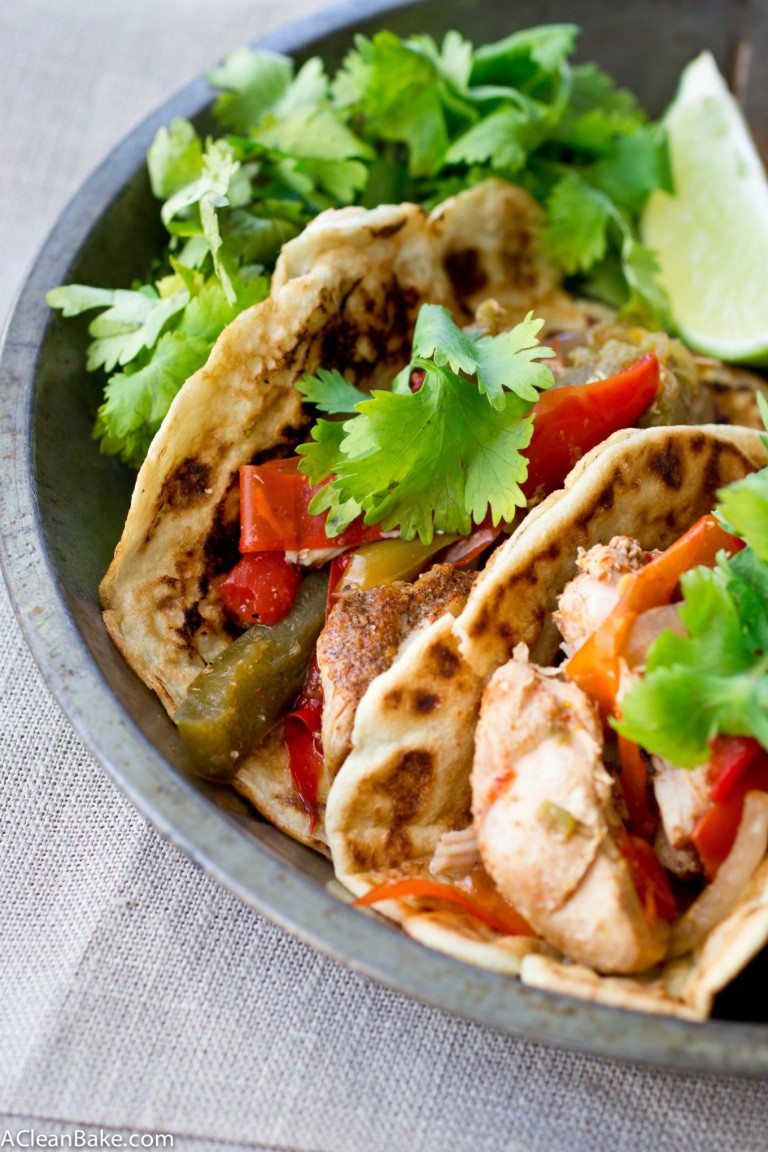 People always ask me how I have managed to cook so much without a kitchen these last couple of weeks, but from my perspective, the question is: how could I not?
Eating out too much grates at me: I like knowing what's in my food, I like it to taste just the way I like it. I find chopping and stirring to be soothing, and there's nothing more satisfying than sitting down in the evening with a home cooked meal of whatever means comfort food to me at that moment of that day.
In the last five days I've been in five trains, four planes, three airports (in three different states [in three different time zones]), two hotels, one tram and what feels like one thousand Ubers. I've eaten in hotels, airports, bars, parties and Whole Foods, and I've sincerely missed cooking. The kind of food preparation I've been doing lately may be simplified down to only the very essential tasks (chop food into bite sized pieces, flavor, heat) but it is still soothing in a way that ordering will never be.
I'm finally home today, with no plans, for the foreseeable future, to travel any further than the tile store, and – more so even than sleeping in my own bed – I'm relieved to be back to my kitchen, however campsite-like it may be at the moment.
This meal welcomed me home; I had made it before my trips, socked it away in the freezer and forgotten about it until I really, really needed a flavorful, ugly, hearty, vibrantly flavored home cooked meal to cure me of the lingering taste in my mouth of airport salads and an excess of trail mix.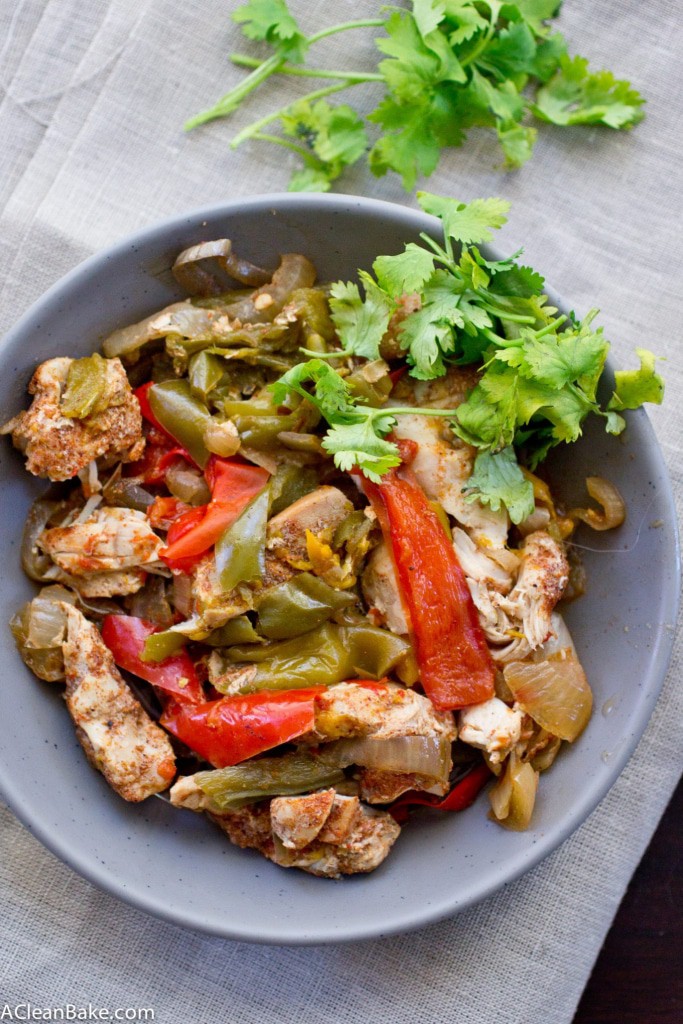 My only other kitchen renovation experience was when I was a kid, maybe 10 or 11, and my recollection of that time was glee at the sight of the freezer piled high with Stouffer's frozen mac & cheese and fettuccine alfredo tv dinners (the two were neck and neck for my favorite meal at the time), which I was otherwise very rarely allowed to eat. Without those, I sometimes wondered as we prepared for this project, what would be left? For a number of reasons, primarily financial and sanity-related, dining out for every meal for 2 months was not an option.
Never in a million years, no matter how handy I could have ever imagined this device to have been, could I have predicted that the slow cooker (crockpot) would be the lifesaver it has turned out to be. That, in a nutshell, is my secret for cooking when your kitchen, or your energy level, or the number of hours in the day, simply isn't working in your favor.
There is nothing better than a meal that takes few ingredients, little prep, minimal hands-on time and makes enough for leftovers. While, admittedly, that describes a TV dinner, slow cooker chicken fajitas are less, you know, disgusting-and-horrible-for-you than the pre-packaged frozen equivalent, and it takes only a few minutes more to get going. And, like most of the food I've been making lately, it freezes and reheats well. Let the machines do all the work, and all you have to worry about is working up an appetite. For that, may I humbly suggest a session of sock skating?
Updated to add: A few readers have asked what size and model slow cooker that I used for this, because it has some bearing on cooking time. This 4-quart model is the one I use. 
Slow Cooker Chicken Fajitas
gluten free, grain free, paleo, sugar free, low carb
Products from Amazon.com
‹
›
Pin for later 👇

This post contains affiliate links, which means that if you click through and purchase a product, A Clean Bake receives a small commission. All proceeds go toward continuing to bring you delicious, healthy recipes every week, and this does not affect the price you pay. Thanks for supporting A Clean Bake!