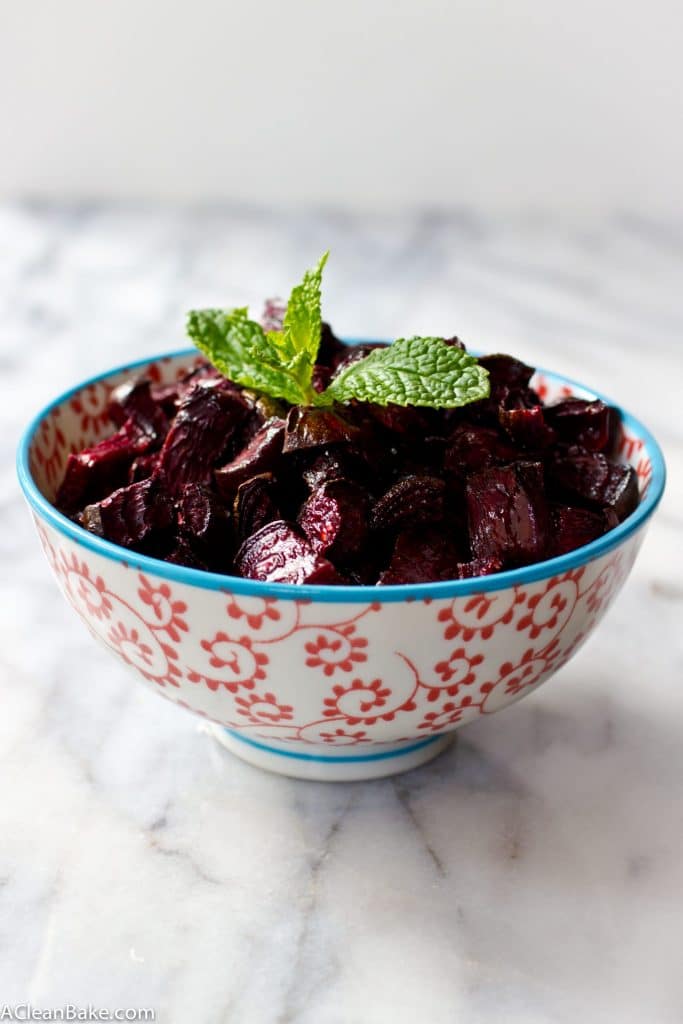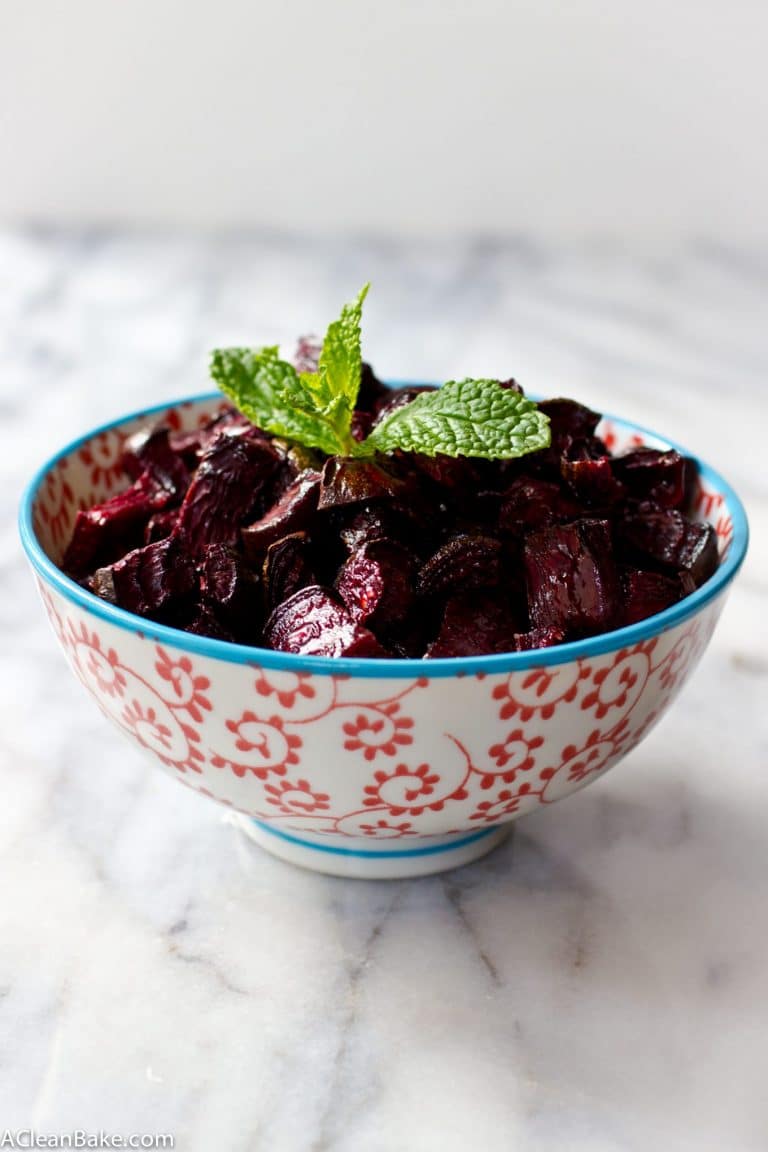 Like many ugly root vegetables (I see you there, turnips), beets get a bad name. It's a tragedy because, inside their rough, root-y, wire-y, knotty exterior, beets hide a tender meet whose sugars caramelize into something wonderful in the oven. Nature's candy, you might say. Then again, you might not. Because everyone knows
raisins are nature's candy
.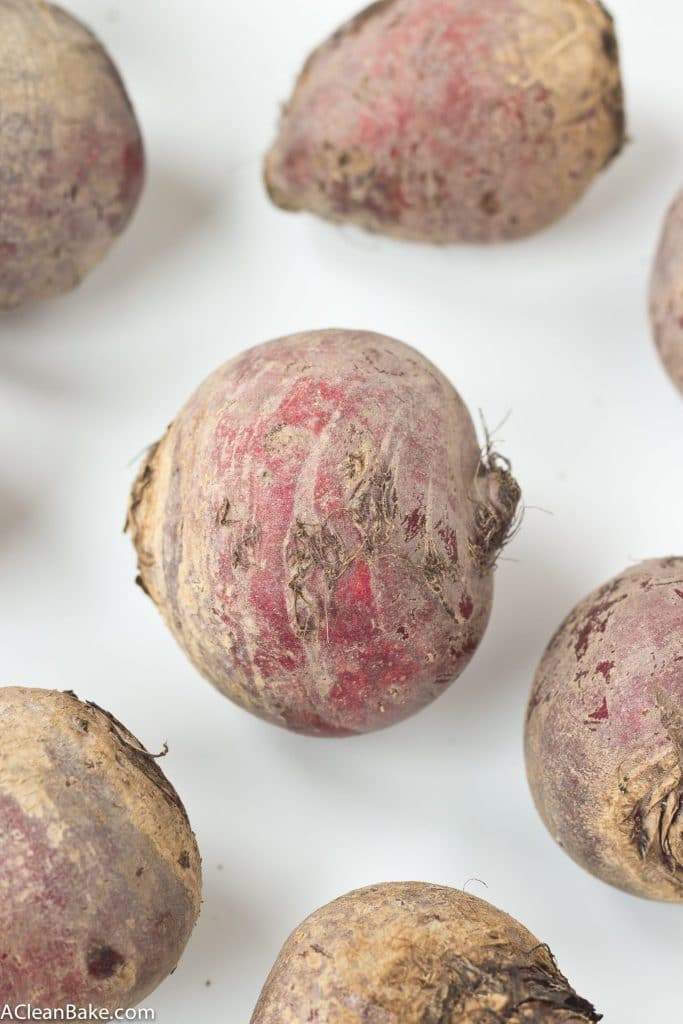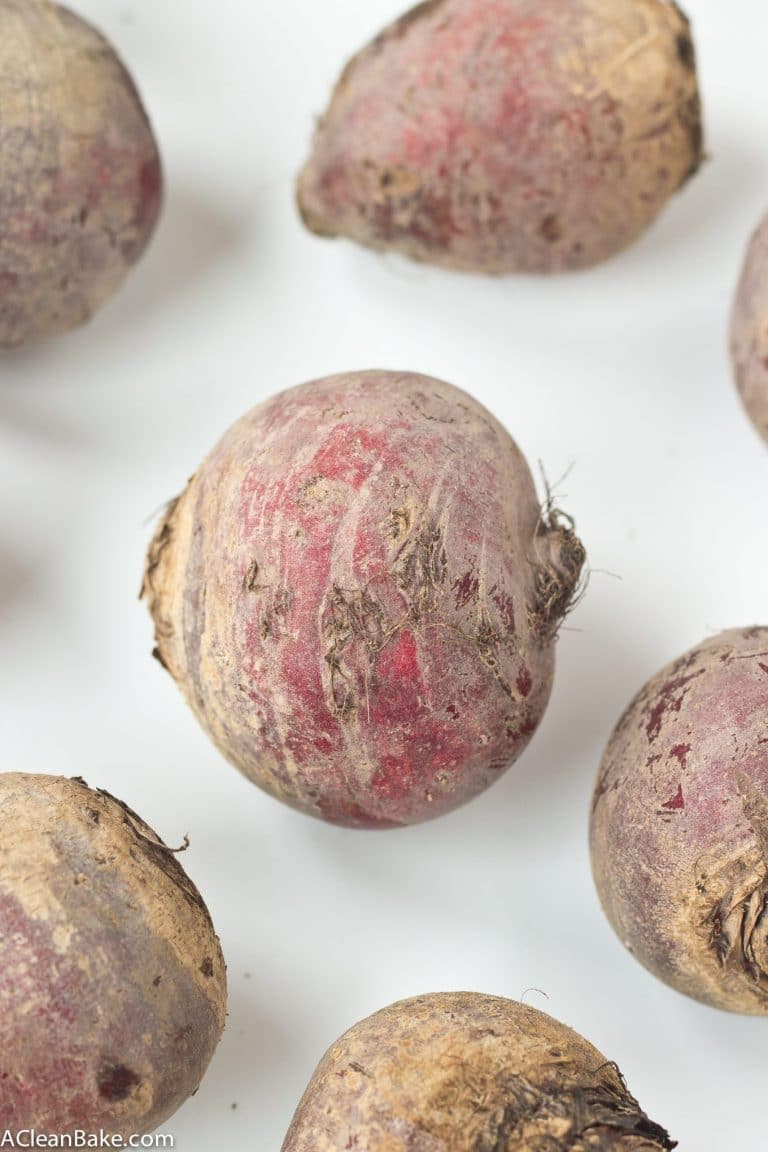 The trick to not detesting beets is to avoid eating them in any form that fails to do them justice. So basically, skip them raw, steamed, and especially – ESPECIALLY. I really can't stress this enough – not canned. Steamed and canned beets are a decent means to an end; the end, of course, presumably being puree for
cupcakes
or
cookies
.
Really, all that leaves is roasting, which is, luckily, the best way to eat a beet. Lowish, slow cooking allows the flavors to deepen, the sugars to mature and caramelize and the flesh to become tender. Once roasted, beets keep really well in the fridge for a week or more, and can even be frozen. If you're doing a Whole30 regimen or 21 Day Sugar Detox, these sweet little medallions do a great job standing in for dried fruit in salads. Plus, you can always slice them into a longer thinner shape and make them into fries. And here you thought that fries weren't on your new year's diet!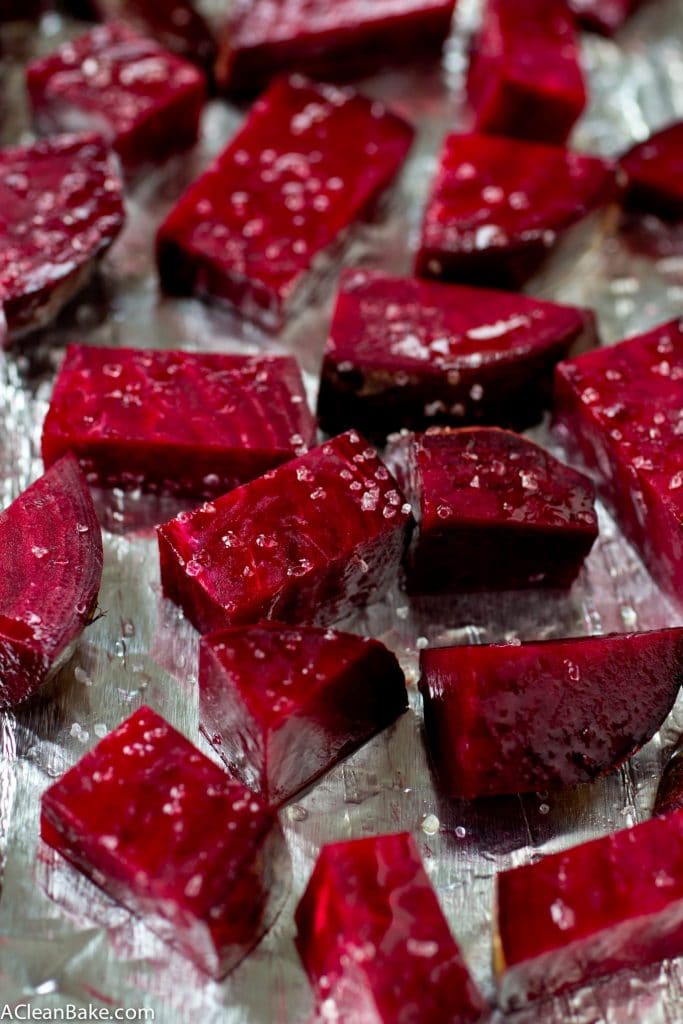 Before I give you the recipe (well, method, really), I would be remiss if I didn't give appropriate credit to the art director of this post…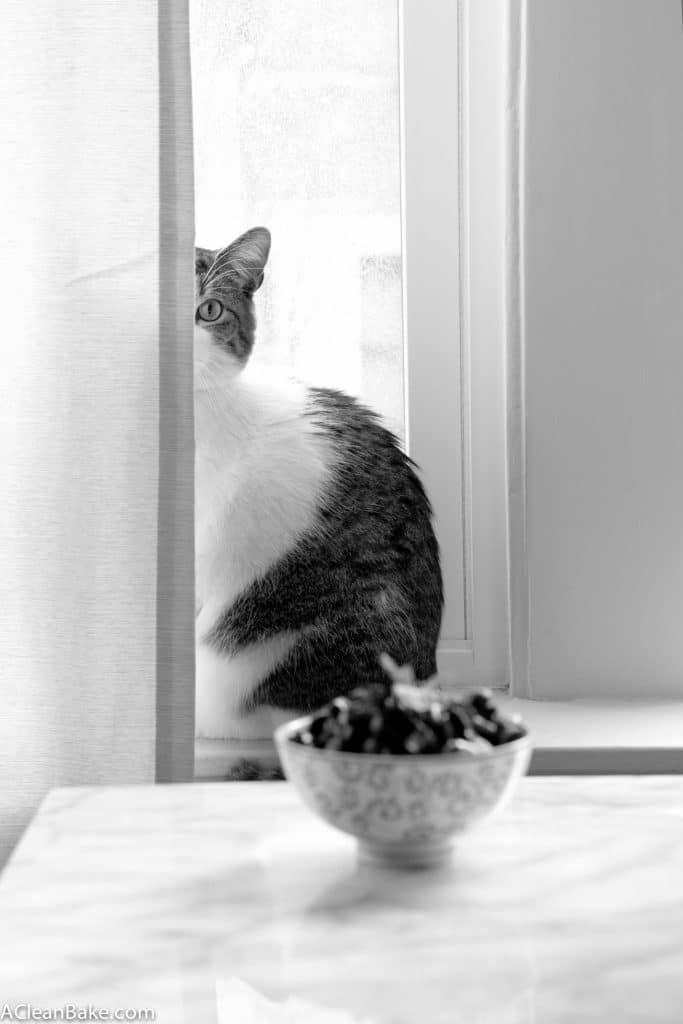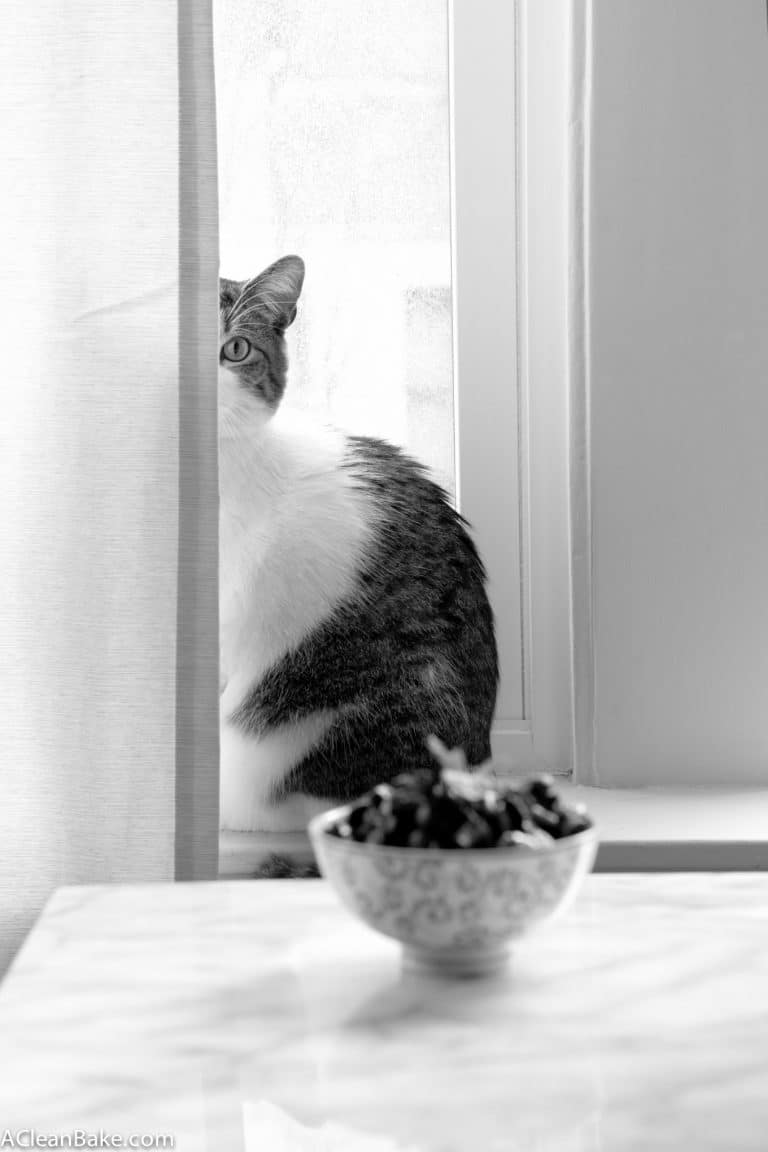 He seeeeeeees you. #creeper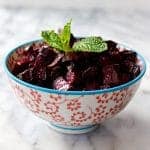 Simple Roasted Beets
Ingredients
6-7

whole beets

2

Tablespoons

extra virgin olive oil

or oil of choice

1/2

teaspoon

coarse salt

Optional: dusting of garlic powder

fresh ground black pepper, paprika, cumin or chili powder
Instructions
Preheat the oven to 350F. Line a large baking sheet with a nonstick pad or tinfoil lightly coated in nonstick spray. Set aside.

Rinse, then scrub the beets with a brush or coarse sponge. Transfer to a plastic cutting board (if you use wood/bamboo, it may become permanently stained). Use a sharp knife to cut off the step and root ends of each beet, then chop into 1/2" cubes.

Transfer cubes to a large mixing bowl and toss with oil, then salt (and other spices of choice, if desired).

Spread the beet cubes in an evenly-spaced layer on the prepared baking sheet.

Bake for 45-60 minutes or until cubes are slightly crisp around the edges and tender in the middle.
Recipe Notes
The reason this recipe doesn't call for peeling the beets is because I don't bother. After scrubbing the heck out of them and then roasting them, I don't notice the skin and it doesn't bother me. If you don't want to eat the skin, feel free to peel them while still raw. The easiest time to do this is when they are still whole, so you can grip each beet by the roots.
Store completely cooled beets in an airtight container for a week or more in the fridge, or up to 6 months in the freezer.
Yield: About 1 cup roasted beets