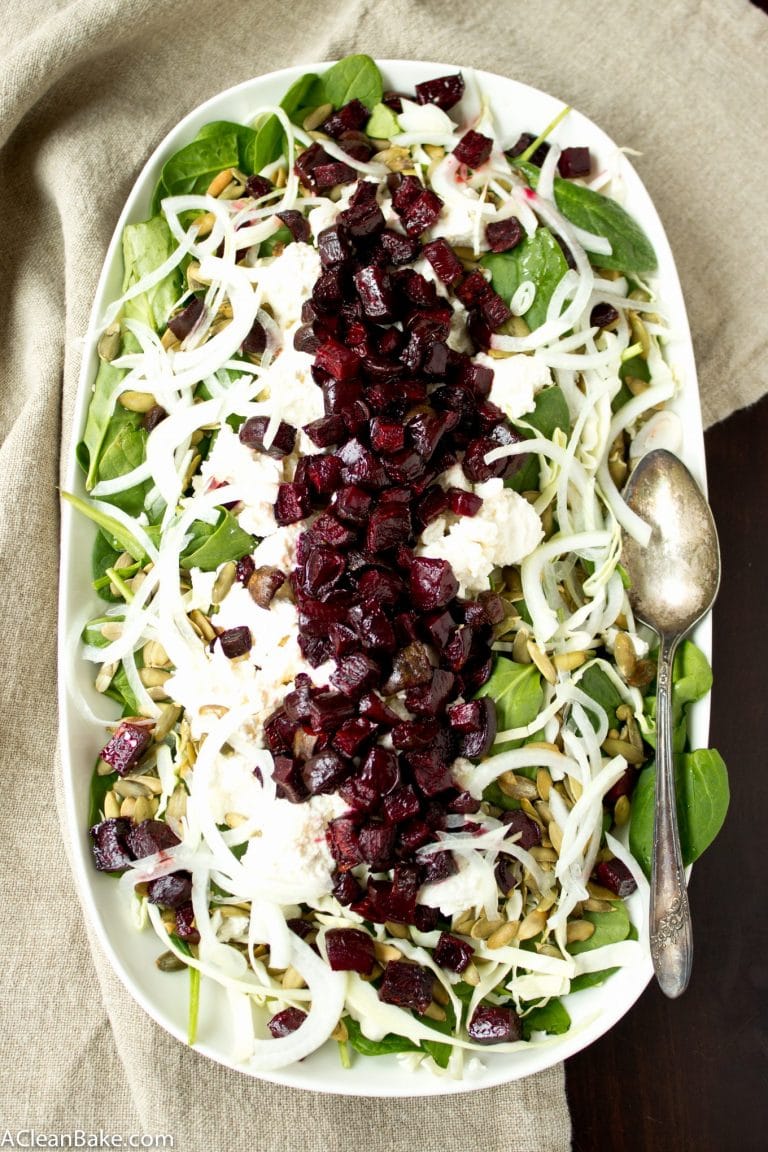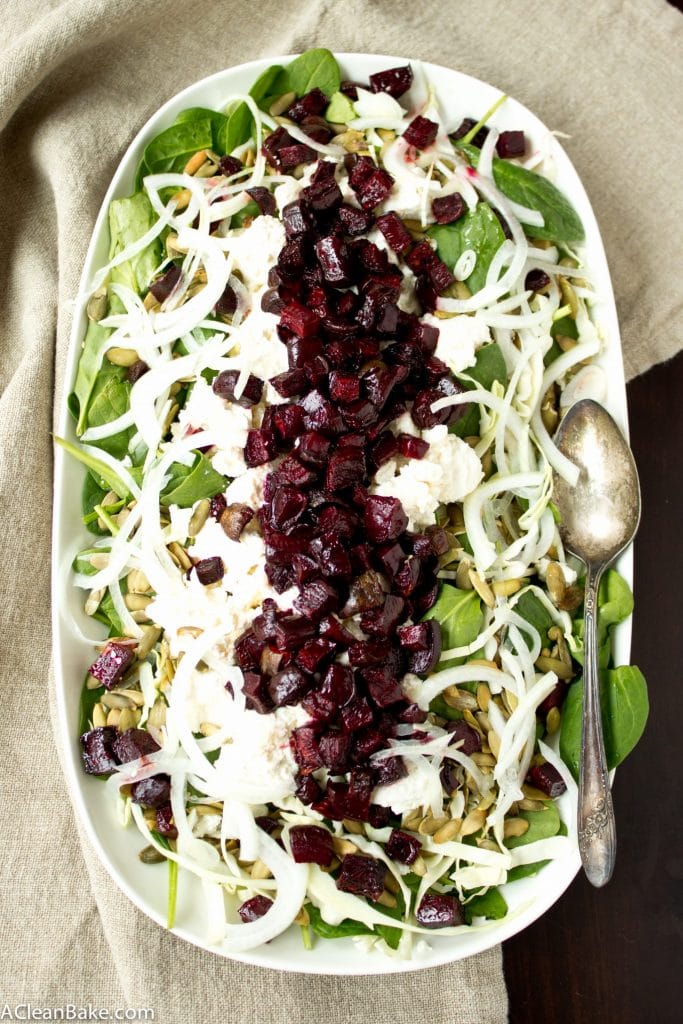 This incredibly easy salad kind of seems like it is too good to be true. All you have to do is roast some beets and toss them together with a couple of other seasonal ingredients.
It's incredibly flexible too. Replace the beets with turnips, the white onion and cabbage with red, the pepitas with sunflower seeds or walnuts, or the baby spinach with baby kale or adult (?) spinach. Dress it with my favorite lemon vinaigrette, or whatever your favorite dressing is. That's it.
I feel a little guilty sharing something that is more an idea than a recipe. I hardly "created" anything here, but this salad is so wintery and so delicious, I couldn't resist. I have made this for 2 separate holiday dinners, and both times it has been a runaway hit. Because of the hearty winter veggies, it also holds up really well for a couple days of leftovers.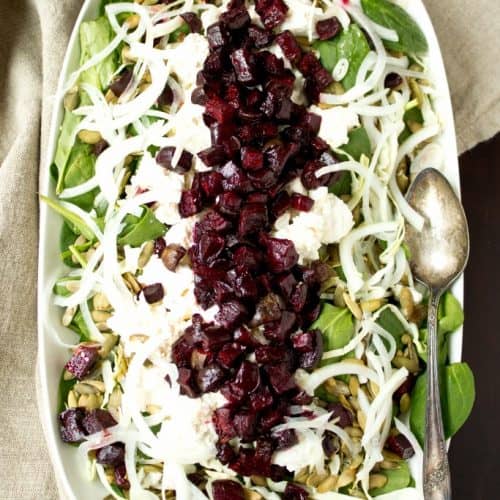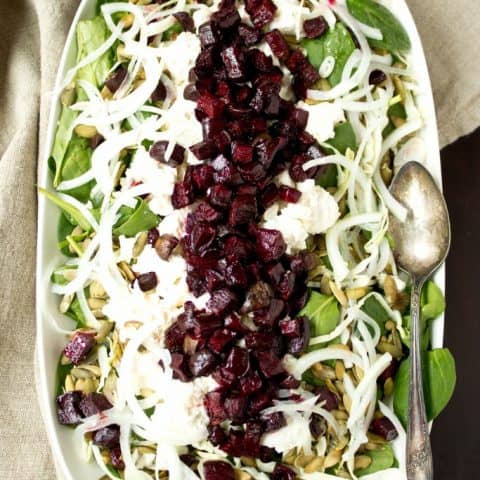 Roasted Beet and Pepita Winter Salad
Ingredients
1/2 of a small head of green cabbage, sliced very thin
4-5 packed cups of baby spinach
1/2 cup quick pickled sweet onion, see notes for instructions
6 beets, Instructions here, cubed and roasted
2 cups large crumbles of ricotta salata cheese, or other nut or dairy cheese of choice
1/2 cup raw pepitas, pumpkin seeds
Lemon Vinaigrette, for dressing
Instructions
In a large mixing bowl, toss the spinach and green cabbage until evenly mixed. Transfer to a large salad bowl or platter.
Sprinkle the pickled onions evenly over the greens.
Layer the roasted beets over the top, and finish with pepitas.
Toss before serving and dress with lemon vinaigrette, or another favorite vinaigrette.
Notes
To quick-pickle your onions, slice them very thinly and place in a small bowl. Add enough white or apple cider vinegar to just cover the slices, and let soak for 15 minutes to 8 hours. The vinegar takes the bite out of onion and the longer you soak the onions, the milder they become. Drain thoroughly before using.
If you don't have pepitas, you can sub another kind of nuts or seeds. Sunflower seeds or walnuts would work especially well.
Yield: 6-8 servings