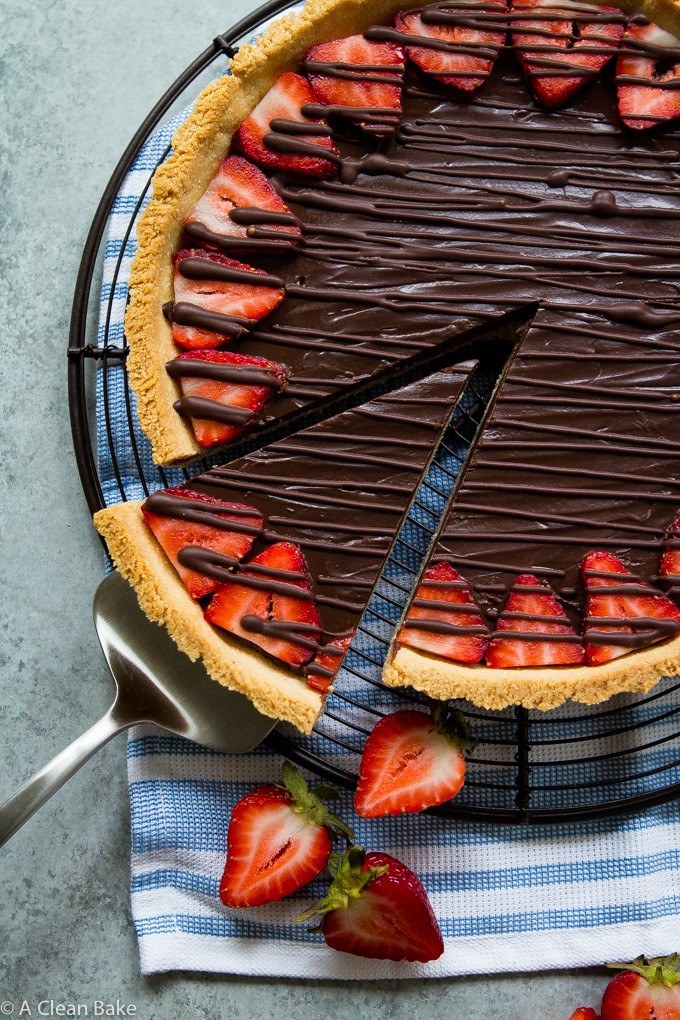 Welcome to A Clean Bake! If this is your first time visiting the site, I'm so glad you're here.
Since you're here, it probably means that you are embarking on (or diving deeper into) the grain free lifestyle. It can be tough, especially if you're just starting out, to feel "normal" while eating a drastically different diet from many of your family members and friends. And even if you've mastered savory recipes, paleo desserts can still be tricky – but you certainly don't want to miss out while everyone else is enjoying their sweet treats. Don't worry: I've been there. And I want to help!
Why I started cooking and baking paleo recipes, and started A Clean Bake
I started this site when I was battling a long list of health problems and food intolerances. At first, and sometimes still, the list of foods I could eat was pretty restrictive, so it was hard to eat the same meals as my friends and family. I started creating recipes that fit my dietary guidelines (gluten free, mostly grain free, low-sugar/refined sugar-free, low carb/glycemic, often-but-not-always dairy free, and free of certain random foods that I just don't tolerate like most legumes and cruciferous vegetables) but were still delicious and satisfying for everyone else, too.
I know there are so many others with dietary restrictions who are tired of eating different food or missing out on wonderful meals with friends and family, so I started sharing my recipes here.
If you're looking for recipes that fit a particular diet, you can sort by diet here.

Recipes to Share with friends – whether they have dietary restrictions or not.
A Clean Bake is more than a recipe site: it's a place where anyone with any dietary restrictions can find something that they can enjoy with friends. All of the food you see here has been shared with (and signed off on by) people who have no dietary restrictions, so you can be confident it is food that everyone around the table will truly enjoy.
Best of all, it's easy to make! Almost all of the recipes use a handful of familiar (or soon-to-be familiar) ingredients, and often require only a bowl and spoon to prepare.
The trick to making great food that is safe for those with intolerances, but enjoyable for everyone, is having the right tools and ingredients on hand. Before you start making any recipe, it's always best to double check to make sure you have everything you need, but if you keep certain staples on hand, you'll have a good head start.
Prepare your kitchen for paleo baking
First, you'll need to stock your fridge and pantry.
Next, you'll need to collect the essential tools.
Finally, you'll need to find the right recipe!
Just because you're no longer eating grains doesn't mean you have to give up on desserts. Paleo desserts offer just as wide a variety of options, though they may be made slightly differently that you're used to (for example: you don't knead grain free bread!).
Here are some reader favorites:
They're ALL gluten free, grain free, and paleo friendly!
If these don't peak your interest, why not try browsing recipes by diet, by season or occasion, or by course?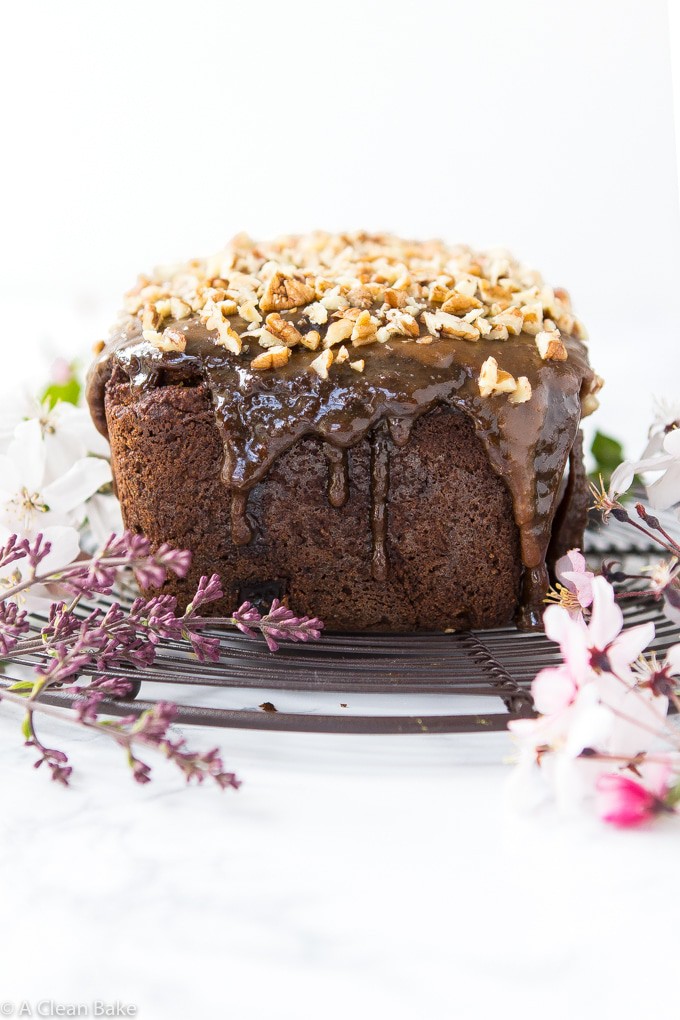 The answer to the #1 most common question in grain free baking
"How do I convert a conventional recipe to a grain free/paleo dessert?"
This is the one of the most frequent questions I get. I completely understand that you have a favorite recipe from before you adopted a gluten or grain free diet and you miss it. I do, too!
That being said, I have to disappoint you now (ugh, I hate doing this): there is no easy or straightforward way to convert your great aunt's pound cake recipe to a grain free or paleo dessert.
Why? It's all about the moisture and the structure. She may use white sugar, brown sugar, butter, and all purpose flour – none of which are allowed in paleo desserts. Coconut sugar is a fine replacement for brown sugar, and coconut oil, grass fed butter, or ghee stand in for regular butter, but that's only half of the battle.
The trickiest part is the flours, since grain free flours behave differently than wheat flour ever will. They absorb or impart moisture drastically differently than wheat flour, and they also lack gluten, the protein in wheat, rye, and barley flour that provides a great deal of the structure and stretchiness that you find in conventional breads and desserts.
So, unfortunately, you can't simply take a conventional recipe and easily sub in a grain free flour to make it grain free.
What to make instead.
My goal when I started this website was to provide the easy and enjoyable grain free (or sometimes just gluten free) versions of old favorites, so that everyone could sit down and enjoy dessert together. That has never changed, from the very first recipe on my site until now.
So, when you visit my recipe page, you can scroll through the different categories of sweet and savory recipes to find whatever you're craving, or you can sort by course or occasion to find what you're looking for.
You can also sort by whatever diet you are following – grain free, gluten free, vegan, whatever! – by using the buttons in the right hand side bar, at the top of each post, or on this page.
Some of the most popular paleo dessert recipes on A Clean Bake:
Some of the most popular dinner recipes on A Clean Bake:

Can't find something?
If you've browsed the entire recipe page and still can't find what you're looking for, email me! —> nora[at]acleanbake[dot]com.
I might have something in the archives, or I could point you in the direction of another resource that might have what you're looking for.
That's it! Now you can get started 🙂
Happy Clean Baking!
-Nora
This post contains affiliate links, which means that if you click through and purchase a product, A Clean Bake receives a small commission, which goes toward continuing to bring you delicious, healthy recipes every week. This does not affect the price you pay. Thanks for supporting A Clean Bake!