If you have questions or need to get in touch with me, please email me anytime at nora[at]acleanbake[dot]com
Hi, and welcome to A Clean Bake! I'm Nora, the baker.
People used to know me as The Carb Queen. For most of my life, my diet consisted of four food groups: pasta, bread, cheese, and cookies. Actually, that's being a little dramatic. I ate a lot of cupcakes too. Growing up, I was a vegetarian who lacked a firm grasp of good nutrition and my daily meals consisted mostly of sugar, carbs and dairy. Feel free to cringe openly. It sounds kind of gross to me too, in retrospect.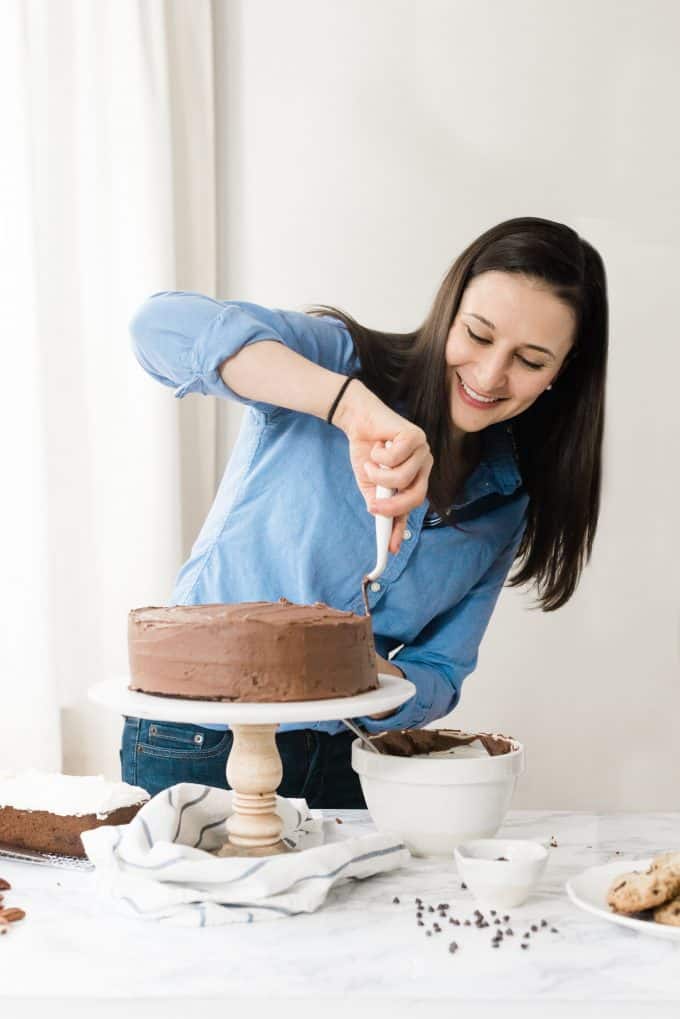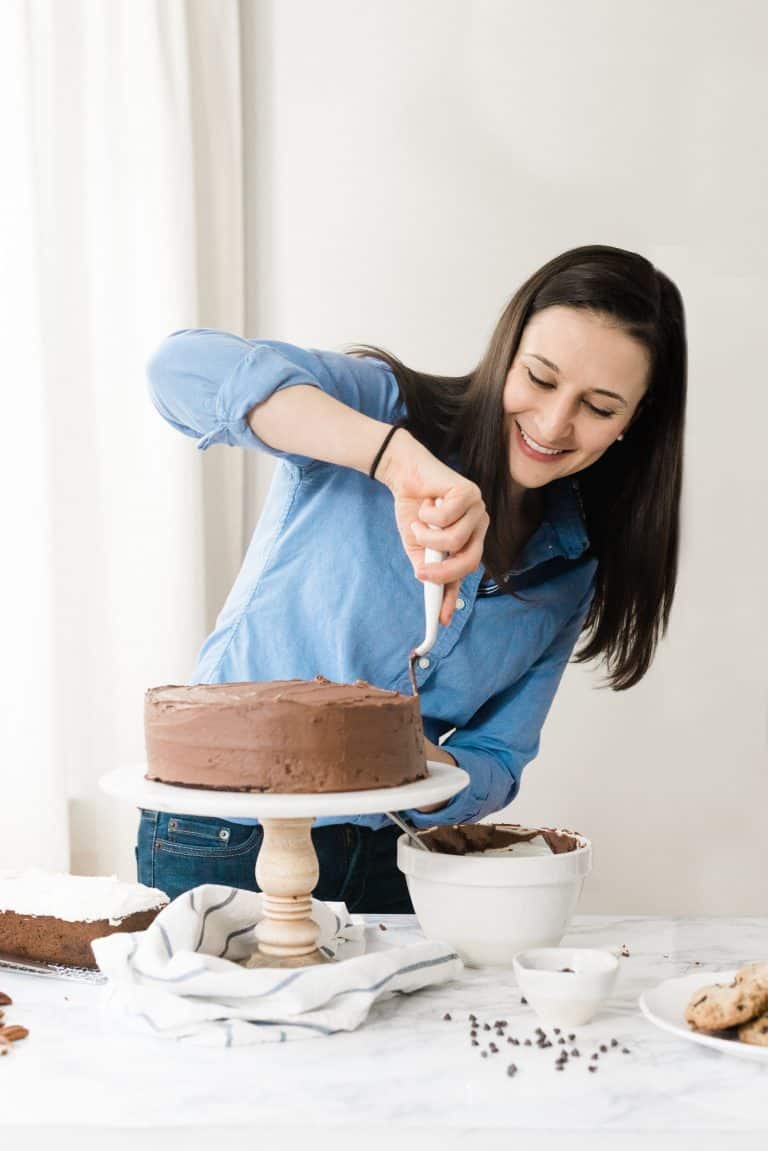 I wish I could say that I had the self control to just wake up one morning and overhaul my diet because it was The Right Thing To Do, but that's just not the case.
I had to get very sick with a severe leaky gut, SIBO and a lot of other issues in order to finally become motivated to make a major change. I could barely eat, I wasn't sleeping, I was in pain all the time, and it was a challenge just to make it through the day.
I wouldn't have wished it on my worst enemy, but there was also a silver lining: over time, I learned to listen to my body, trust my gut (literally) and figure out what was right for me.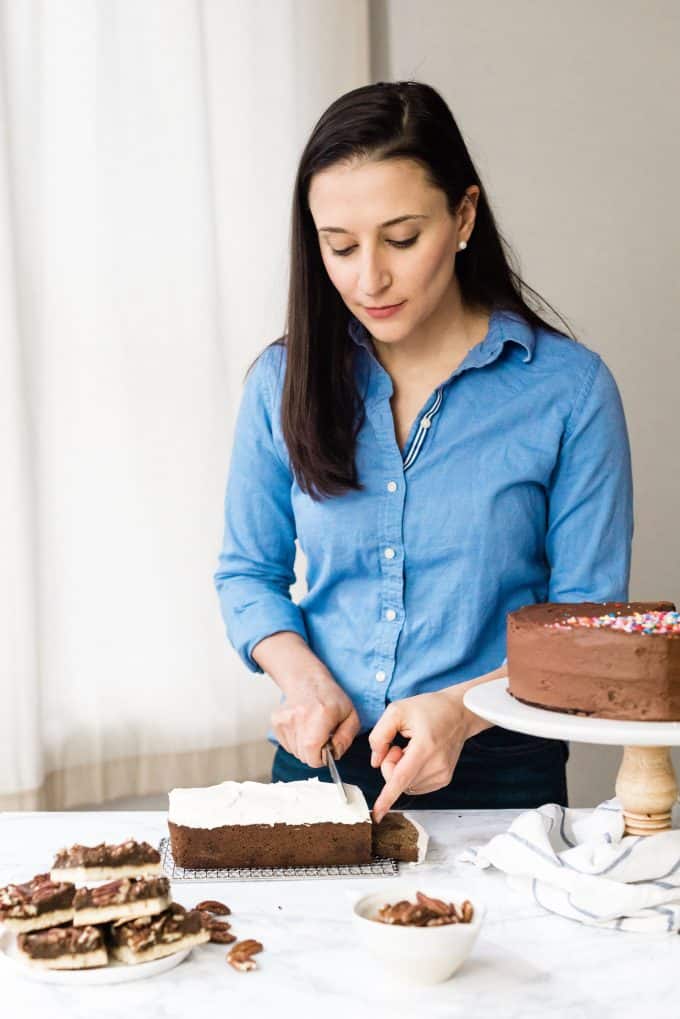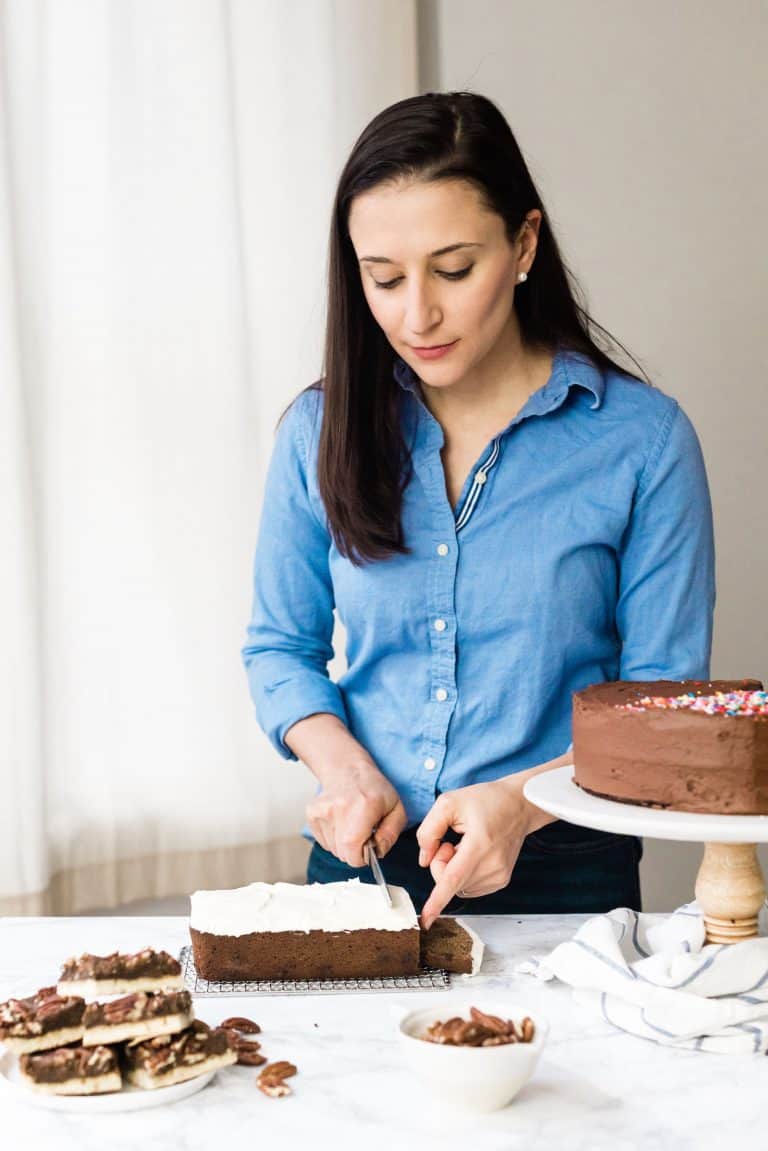 I channeled my Type-A obsessiveness (that had, in part, gotten me into this situation to begin with) into figuring out what was wrong.
After a lot of trial and error, what ultimately ended up making my gut – and lots of other little problems I didn't even realize I had – feel better was an unrefined, lower carb and lower sugar, (mostly) grain-free diet centered around healthy fats, lean protein, and fresh produce.
But I certainly couldn't give up dessert altogether for the rest of my life. That's no way to live!
I'll admit, I had a lot less trouble re-learning how to eat than I did re-learning how to bake without my beloved wheat, butter and refined sugar (before this, I briefly ran a conventional baking blog that is no longer active).
I searched the internet for recipes and tips, but since I didn't fit cleanly into any diet box – most gluten-free recipes include dairy and often highly refined grains and starches; most vegans eat wheat (which I don't), but no eggs (which I do); and paleo was too restrictive for me to commit to fully – it was impossible to find anything that I didn't need to heavily adapt to make safe for myself to eat. (You can read more about my health journey here, here, and here.)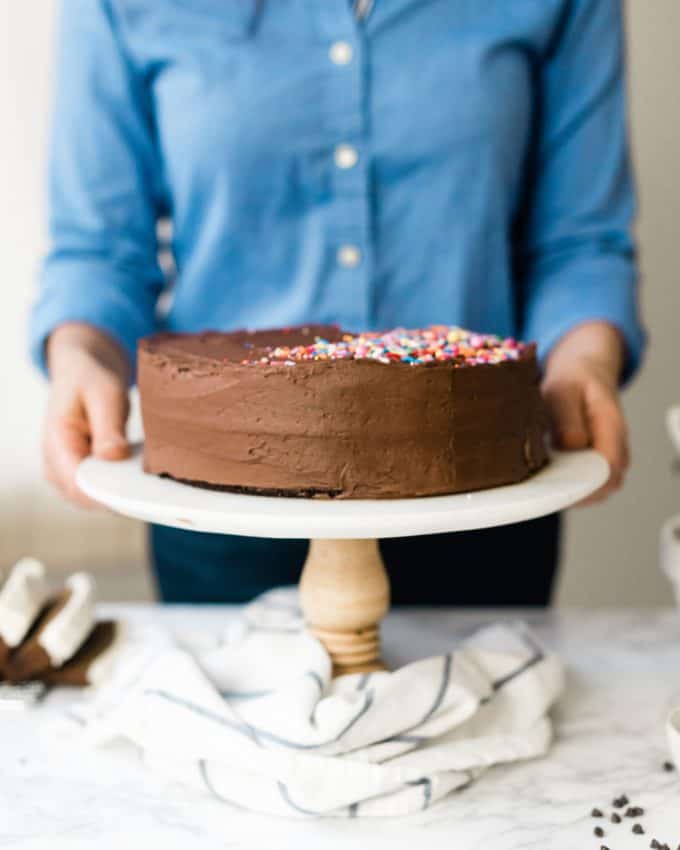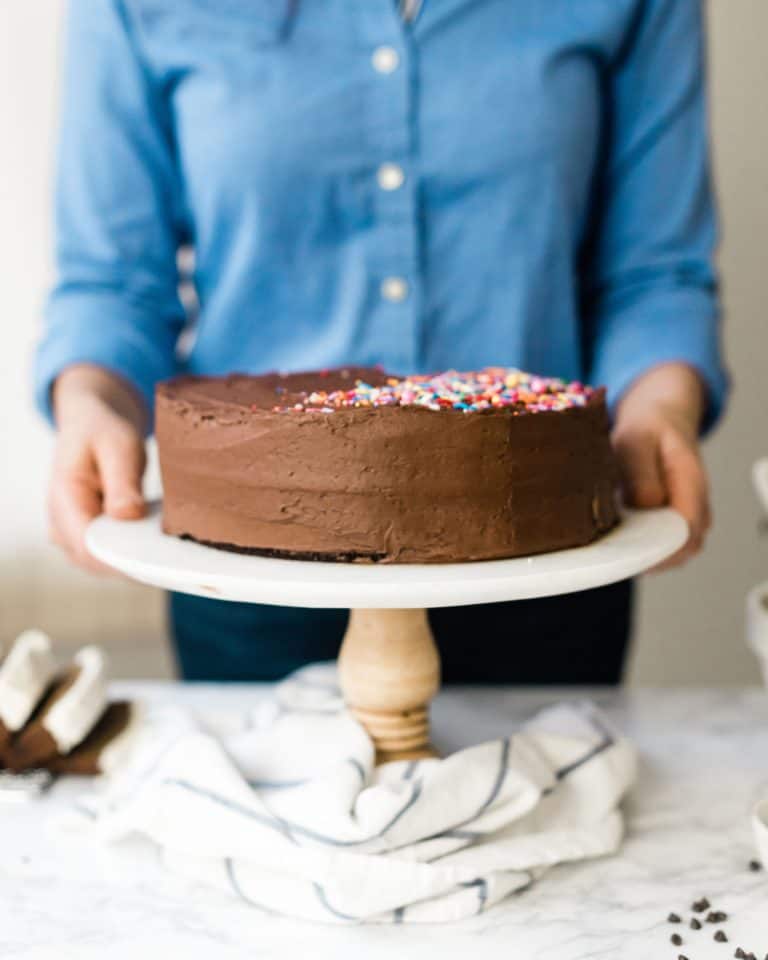 So, I started developing my own recipes instead, and decided to share them here in the hope of being able to help others who are in the same boat as I am: they want to continue to enjoy food (especially dessert!) despite having to cut common ingredients out of their diets.
That's why I called the site A Clean Bake. It's a pun on A Clean Break, which I was (trying to) make – from my old life, from my old (bad health) health, and from my old conventional baking blog. But "clean" also refers to the type of food you'll find here: real, good for you, unprocessed ingredients. The "bake" part is probably obvious: I love to bake, and I love dessert, and that, for me, is the start of the show.
Although you'll find plenty of savory entrees and sides on this site, I am most proud of the desserts, which have been tested again and again (remember that Type A obsessiveness I mentioned?) until they are nearly indistinguishable from the "real thing".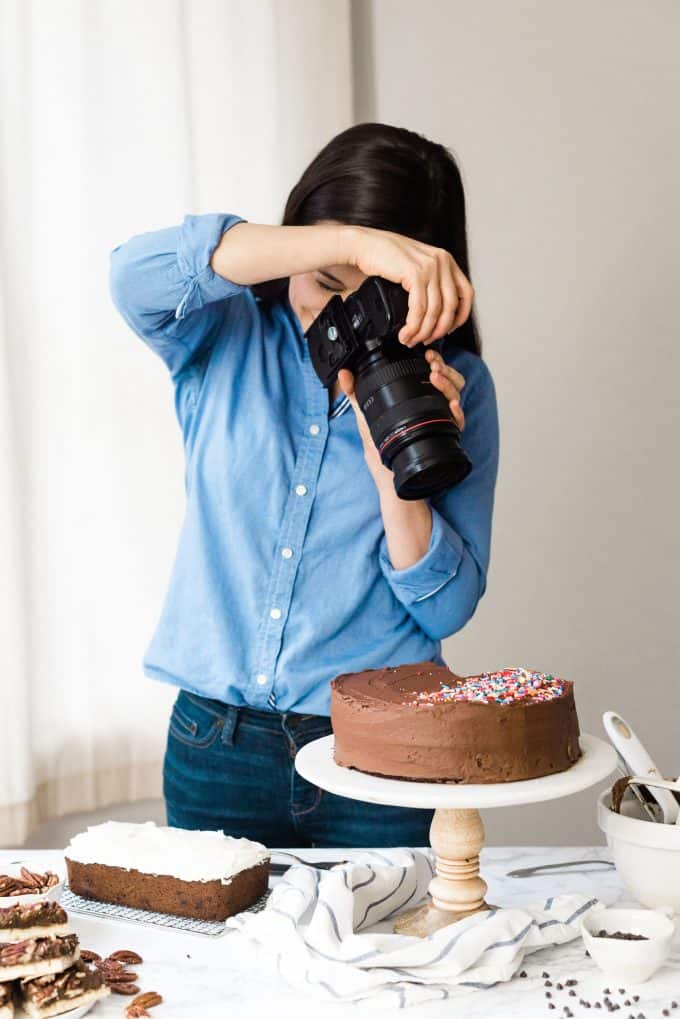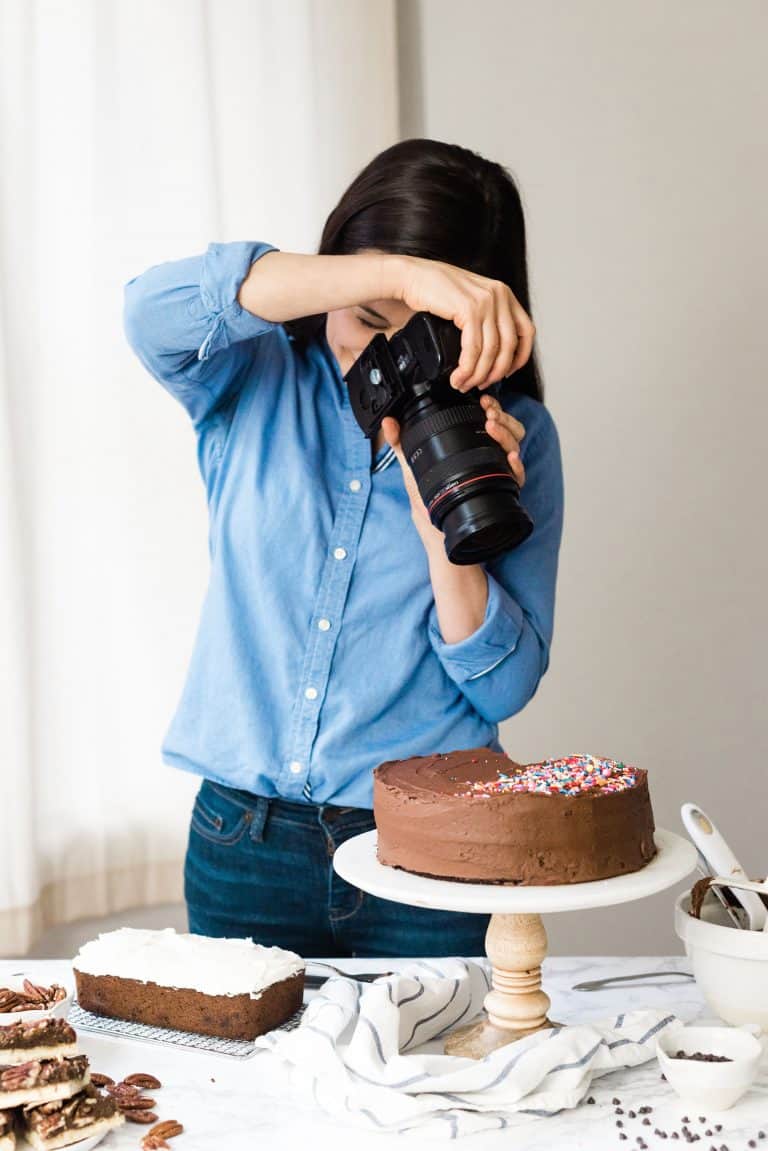 I don't believe in deprivation, even on an elimination diet, and I don't believe in restricting your diet unless medically necessary. Food should be a source of pleasure and satisfaction, not guilt or ostracism (as it can be when you're the only person at the table who can't eat what everyone else is enjoying).
My recipes allow you to stick to nourishing, wholesome ingredients, but still have dessert.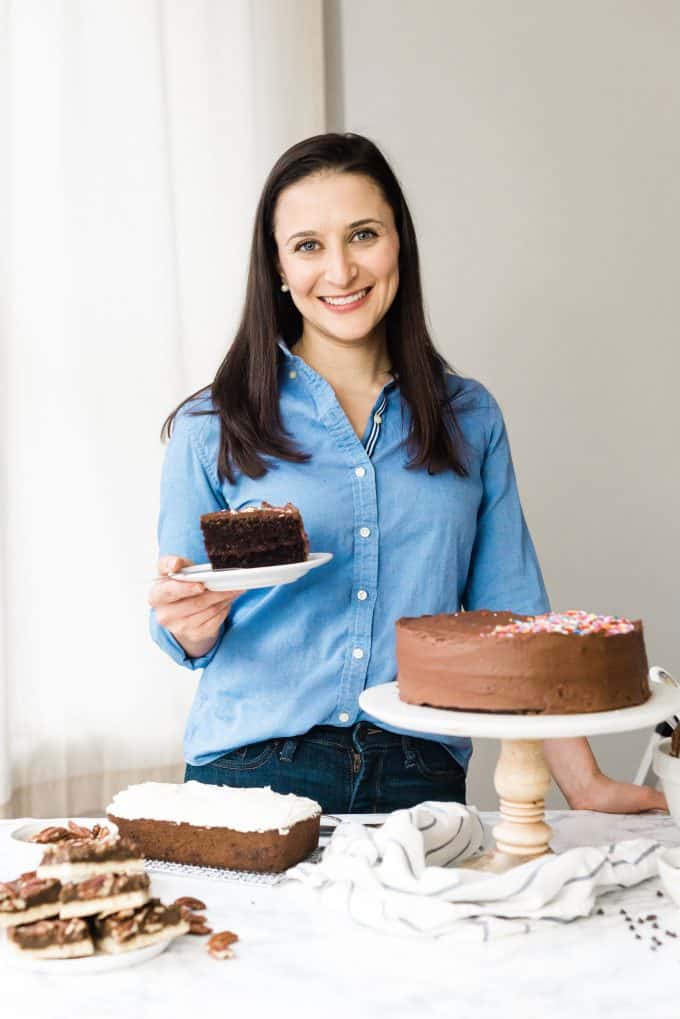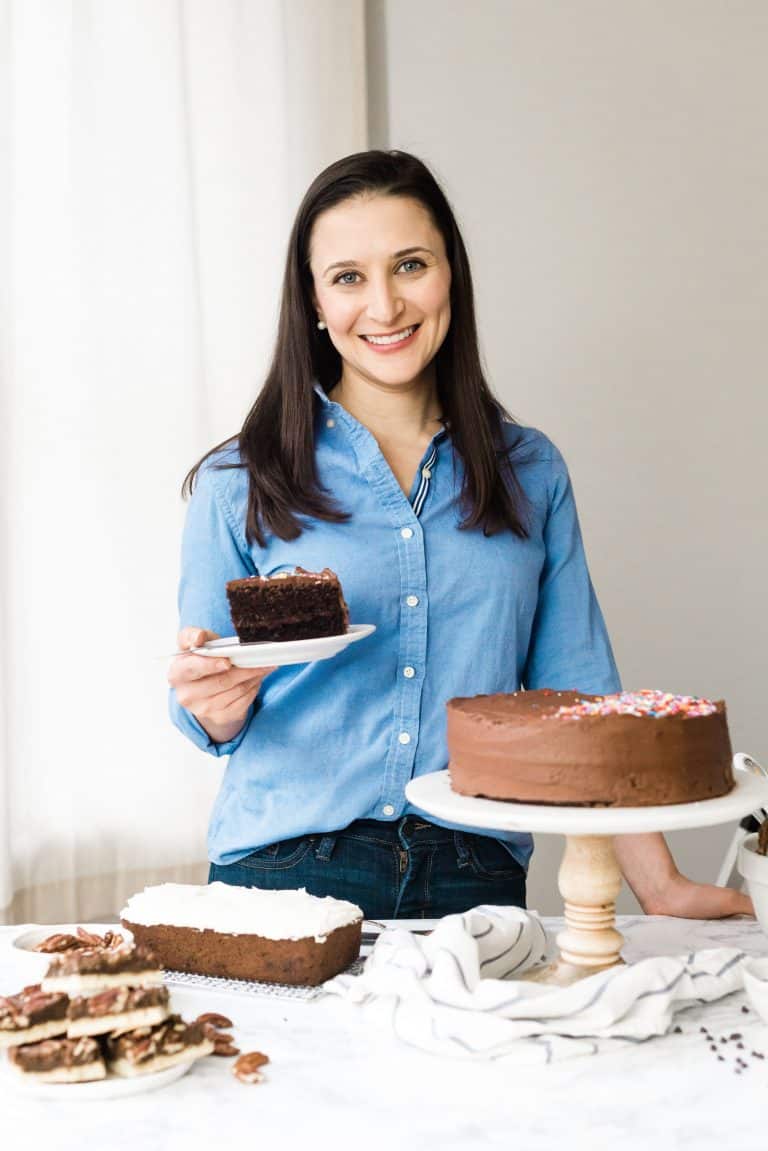 So what does "A Clean Bake" mean? Well, it is a play on the phrase a clean break which, after coming to terms with my illness, I was forced to make from my old diet and my old blog.
But it's also about the importance of clean eating, and how easy and fulfilling it is to leave sugary, processed foods behind without feeling like you're missing out.
You won't find any gluten or refined sugar here; everything is naturally sweetened, and 90% of the recipes are grain free (paleo-friendly) and low carb, with the exception of the occasional gluten free whole grain. I also have a wide variety of vegan recipes if dairy and eggs are a problem for you.
No matter who you are, if you're here, get ready to eat well!
I am available for local (Chicago) and virtual collaboration and freelance recipe development and photography projects. Please go here for more information.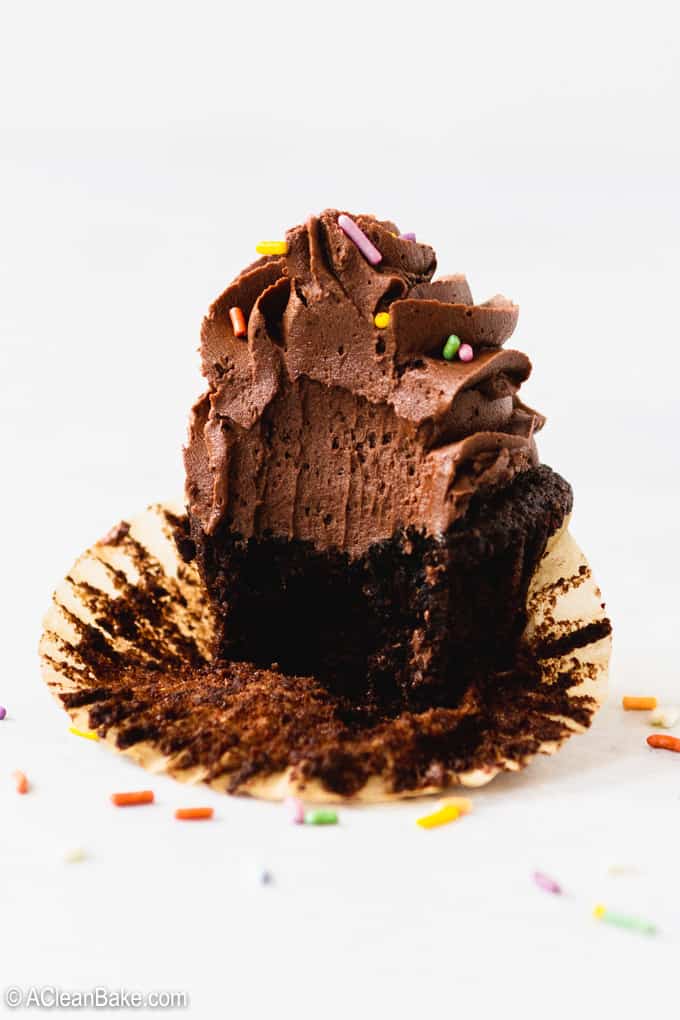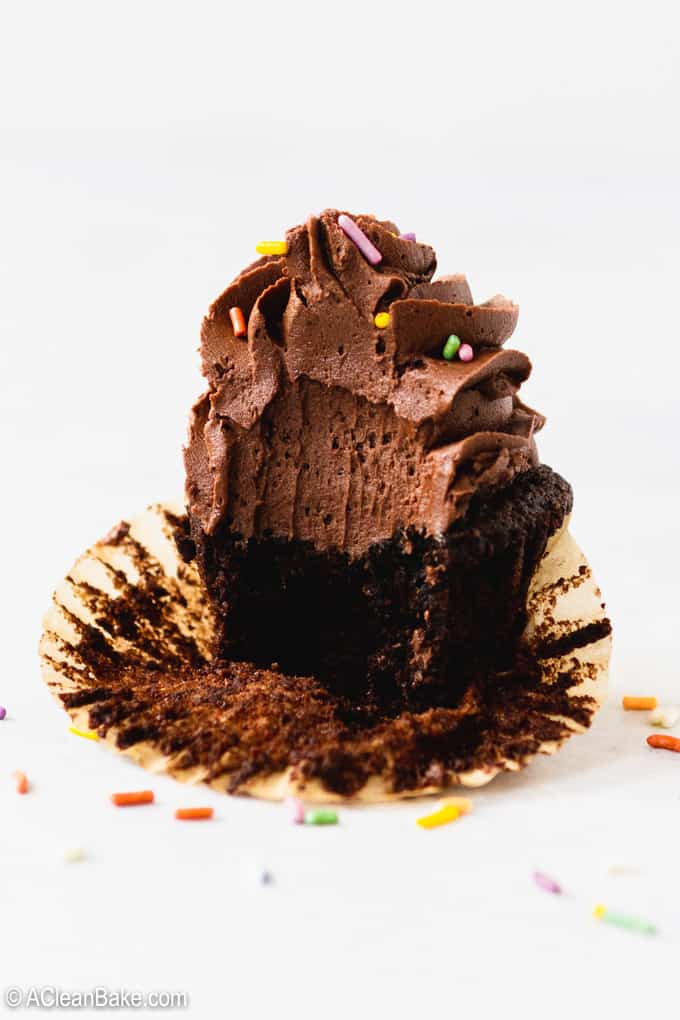 Some more information about this site:
Please note that this site and its contents are intended for informational purposes only. I am not a medical professional and the information on this site should not be used in place of the counsel of your doctor or another medical expert. By using this site, you accept the privacy policy, which can be viewed here.
Many of the recipes on this site provide nutrition for informational purposes only. Nutrition information is calculated by a third party site and I cannot verify or guarantee its authenticity. Read more about the nutrition information on this site here.
Please also note that this site contains affiliate and sponsored links. If you click on an affiliate link and decide to buy something, I receive a small commission (this does not in any way affect the price you pay). All proceeds from these transactions are reinvested directly back into the site so that I can continue to provide the high quality recipes you come here for! Thank you for supporting A Clean Bake.
Comment policy: I welcome (and encourage) readers to leave questions, comments, feedback, and even constructive criticism about my posts and recipes. However, I do moderate comments, and reserve the right to remove any comments that are disrespectful to me or other readers, or otherwise not conducive to a positive and healthy community on this site.