Slow cooker chicken shawarma combines the ease of a slow cooker meal with the complex flavor of a slow-roasted middle eastern chicken feast! This is a quick version of the middle eastern favorite: the slow cooker does a lot of the work and it can be prepped ahead of time. Various serving options make this sensational paleo and gluten free dinner recipe adaptable for low carb and Whole30 compliance, too!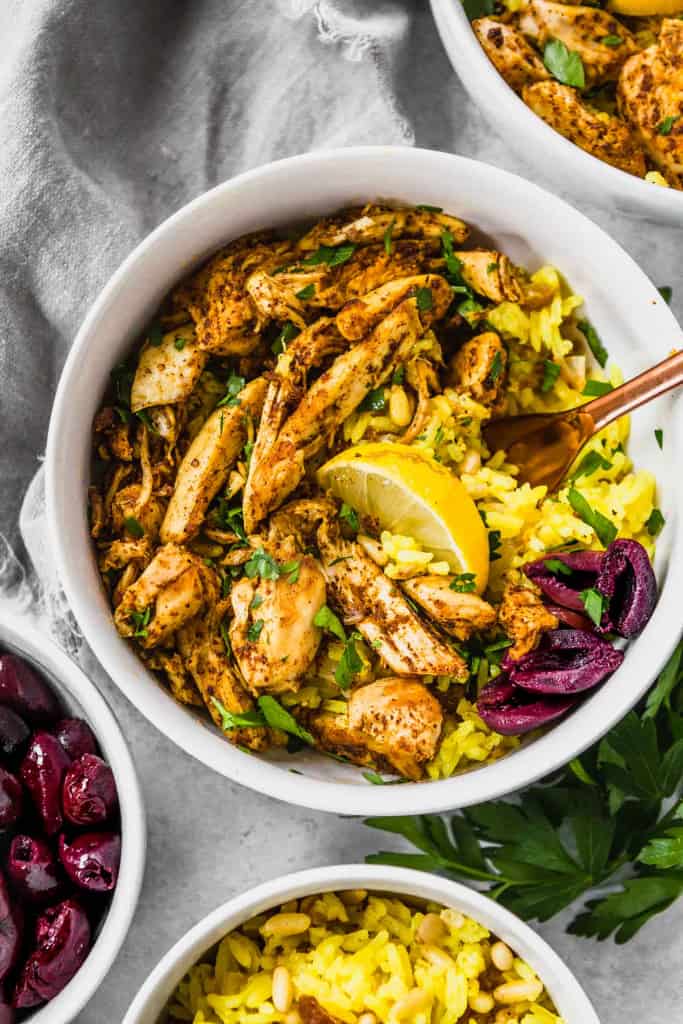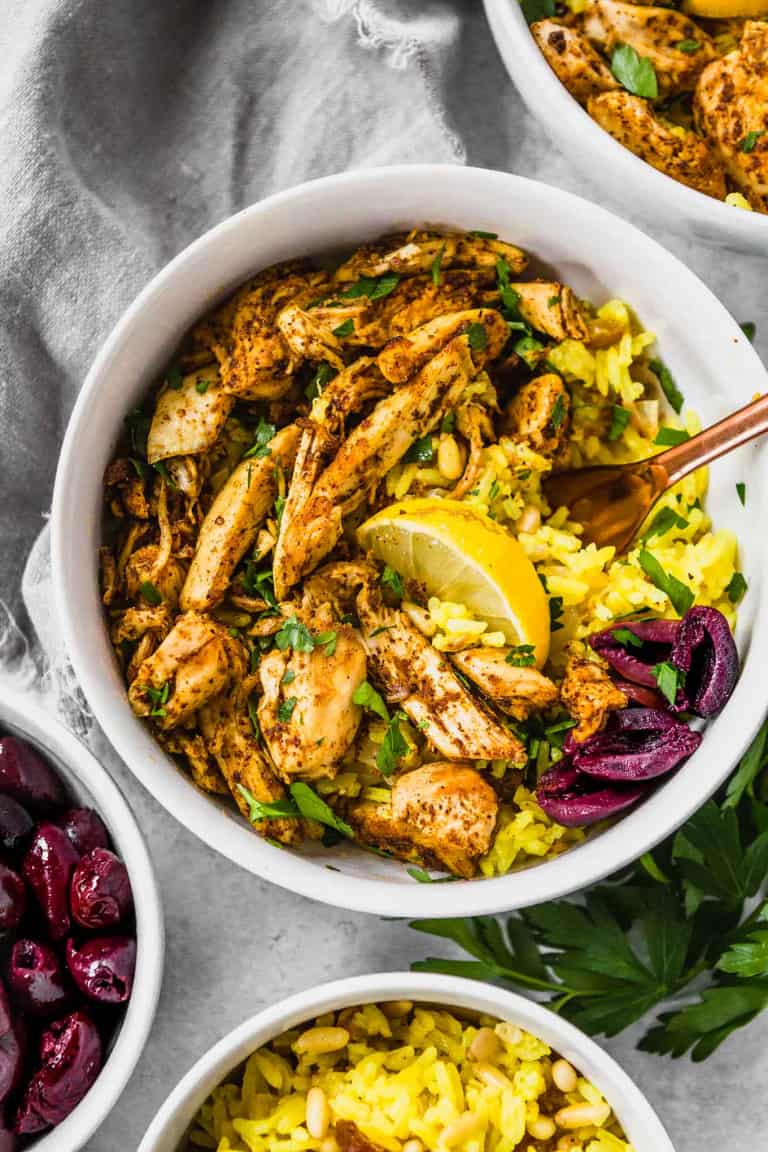 I'm afraid I'm going to blow your minds with this one. Or maybe I'm not; maybe I just don't get out much anymore (I mean, have you seen the single digit highs we've been having in Chicago??? I'm way too wussy for this winter).
Here's why: this slow cooker chicken shawarma recipe is…
…a healthy dinner…
…that cooks in your slow cooker while you're doing something else…
… only a total of about 10-15 minutes hands on prep time…
..and produces a meal so flavorful that you'll totally forget it is…
…low carb, gluten free, and whole30 compliant.
How's that for a sales pitch?…