If you're looking for an easy and festive dessert for Labor Day barbecues, look no further than this flag-themed paleo sheet cake! It's a fun and fast project that travels well, too. But it's not just a flag cake. You can decorate it to feel a crowd for any occasion!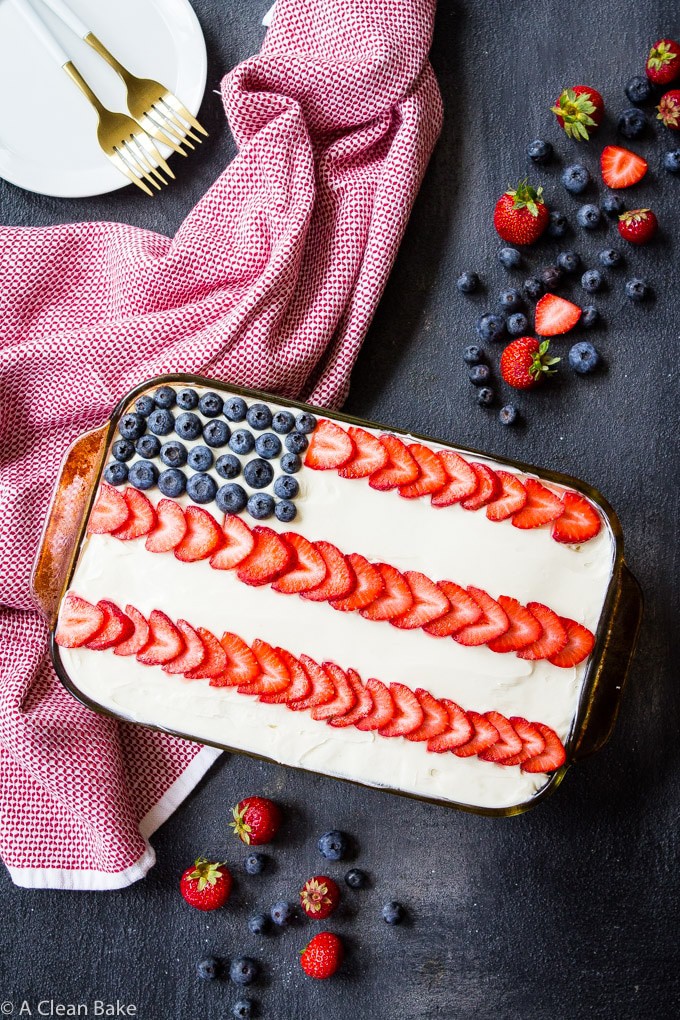 This one was a reader request inspired by this. In general, I don't believe that a food blog is the place for political discourse, nor do I subscribe to this notion that just because you have a place on the internet where people read what you have to say, you have the right to wax poetic about whatever you feel like.
Well, I guess, technically, you do. It's your place on the internet. But you're not going to find 1,000 words on all my feelz about the current political situation – though, believe me, I have many – on this blog anytime soon ever.
But … cake. Cake is my jam and my area of expertise and anytime you are feeding a crowd, it is never a bad idea to have a (paleo) sheet cake on hand, especially with Labor Day celebrations right around the corner. …