Stop what you're doing and bookmark this recipe, because it is the only paleo chocolate cake recipe you'll ever need! It's easy to make – no mixers or special equipment required – and produces a dense, moist, just-sweet-enough dark chocolate cake with a light spring and a tight crumb. All the taste testers loved it, and many of them didn't even know it wasn't a "regular" cake!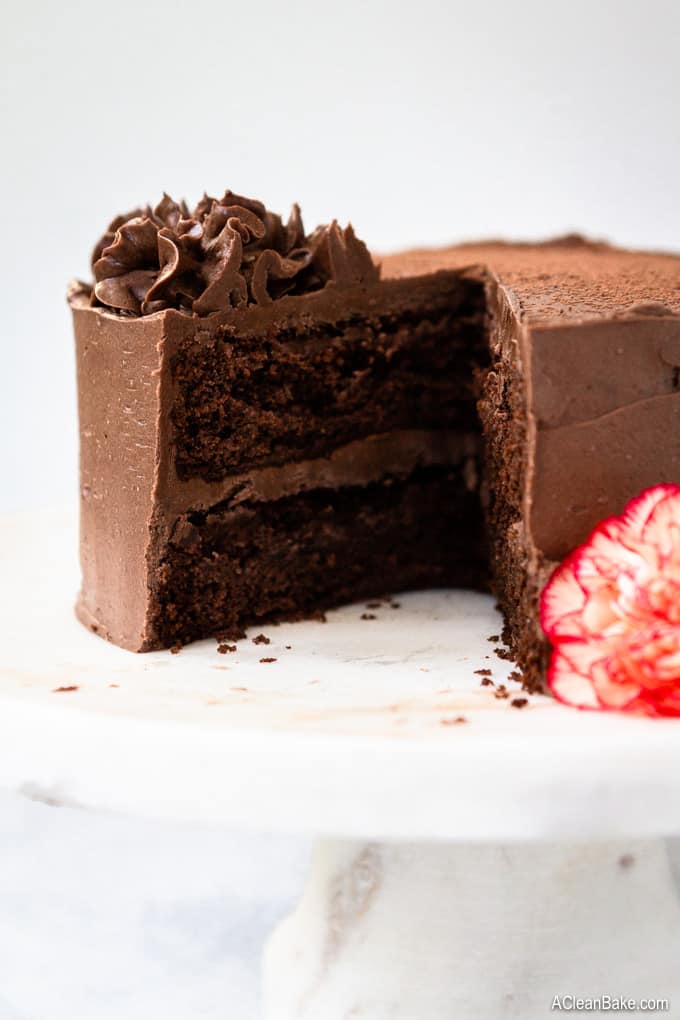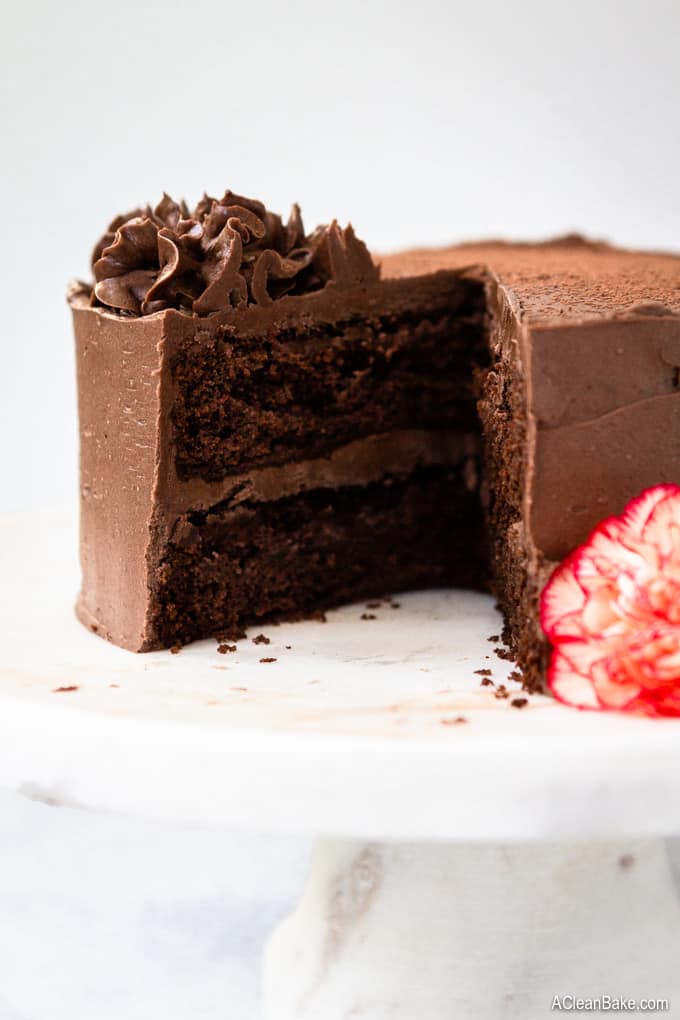 I've teased you with this recipe so many times over the last six months…
…First, when I made it for my son's first birthday in November (😭)…
….and again when I tested it in cupcake form form for ACB's birthday in March…
…and once more when I Instagram-storied my dad's birthday cake.
If you only knew how many times I made this recipe in between. I tested this one more than I tested my vanilla cake recipe, which now holds the second most tested recipe title, at 18 iterations….