In this, the second installment of the Paleo Baking Basics series, we're picking up where we left off last time, and talking more about almond flour, including how to distinguish almond meal vs almond flour, and how to make almond flour at home.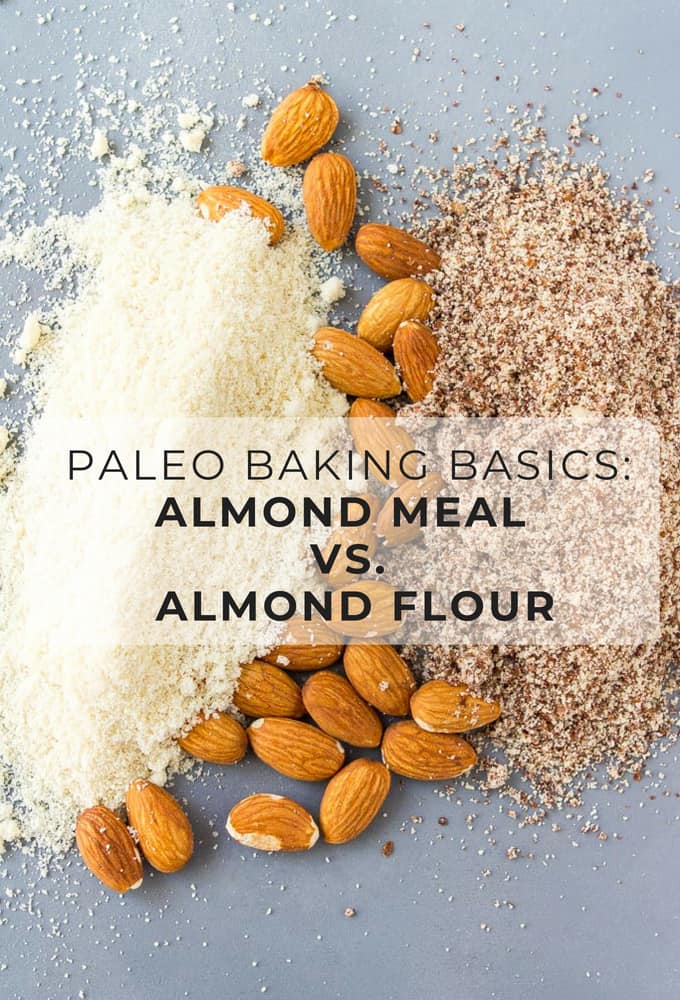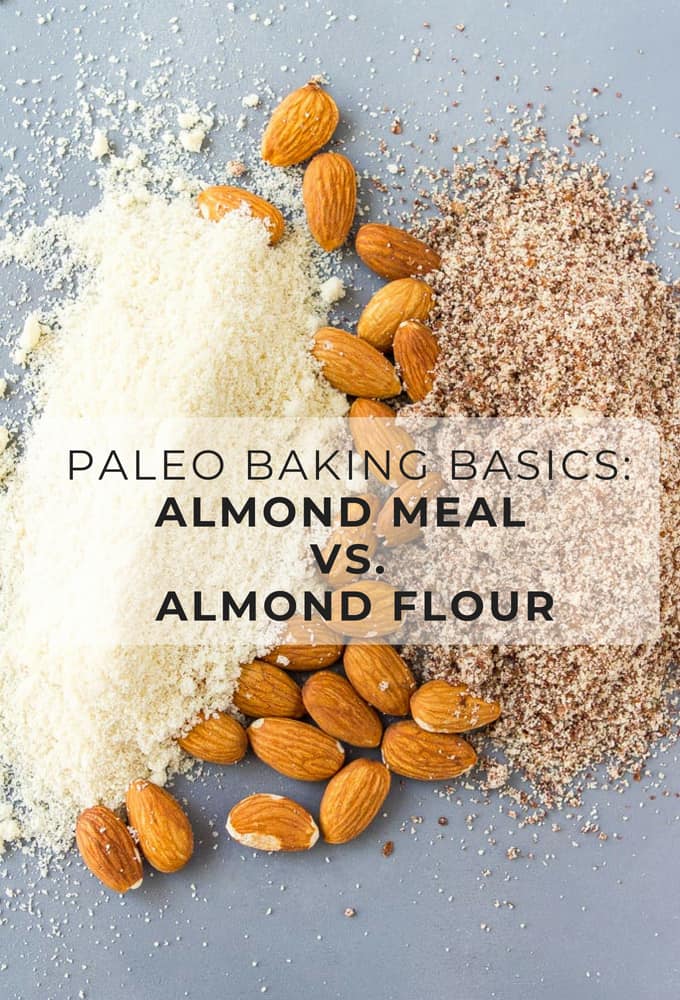 One of the most common ingredient questions I hear is whether you can substitute almond meal and almond flour for one another. 
The short answer is yes – but there's more to the story.
Almond meal and almond flour are two labels for gluten free flours made from finely ground almonds that are often used in paleo and low carb baked goods.
There is no "official" difference, but in general, you can usually assume:
A product labeled almond flour will often be more finely ground than a product labeled almond meal.
A product labeled almond flour will often (but not always) be lighter colored because it is made from blanched (skinned) almonds.
A product labeled almond meal will sometimes contain brown specks, because it is made with almond skins and meats. This will affect the texture and flavor (slightly) of your baked goods.
A product labeled blanched almond flour will usually be the most finely ground type of almond flour/almond meal because it does not contain the skins.
Confused yet?…