Keto chocolate is high in fat and sugar free for a low carb twist, but all you'll taste is smooth, silky dark chocolate flavor coupled with a pungent spice mix that is sure to warm you up a little! It's so easy to make chocolate at home with just a few ingredients. Try it and see for yourself!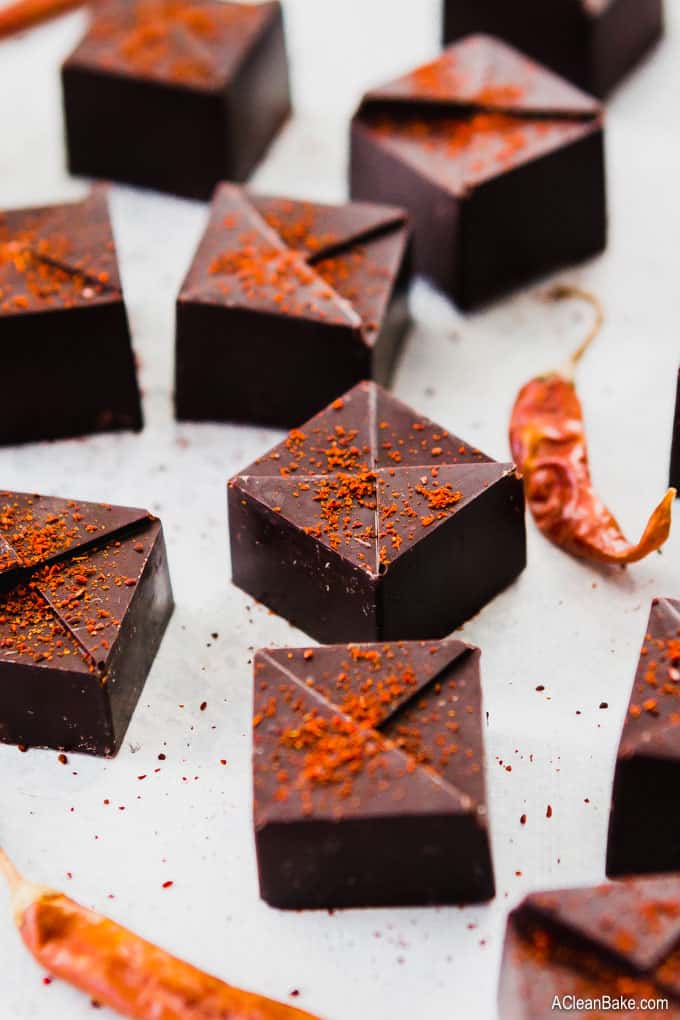 Welcome to a very belated chocolate month.
You see, last year I designated February as "Chocolate Month" for obvious reasons (end of Whole30s/cold and damp/need pick-me-up/Valentine's Day/why not?) and, well, there's no turning back from Chocolate Month.
But if the last two months of health, family, work, and home-related curveballs has taught me anything, it's:
(1) never set a blogging schedule, because that's just an invitation for it to be blown to bits by the universe
and
(2) be flexible!
So, the long and short of it is that I am going to have a lot of chocolate recipes for you in March and April. Do you mind? Nah, I didn't think you would….