Apple grain free granola is a fall-inspired version of my classic paleo granola (paleola)! It's so easy to make, the hardest part is doing the dishes!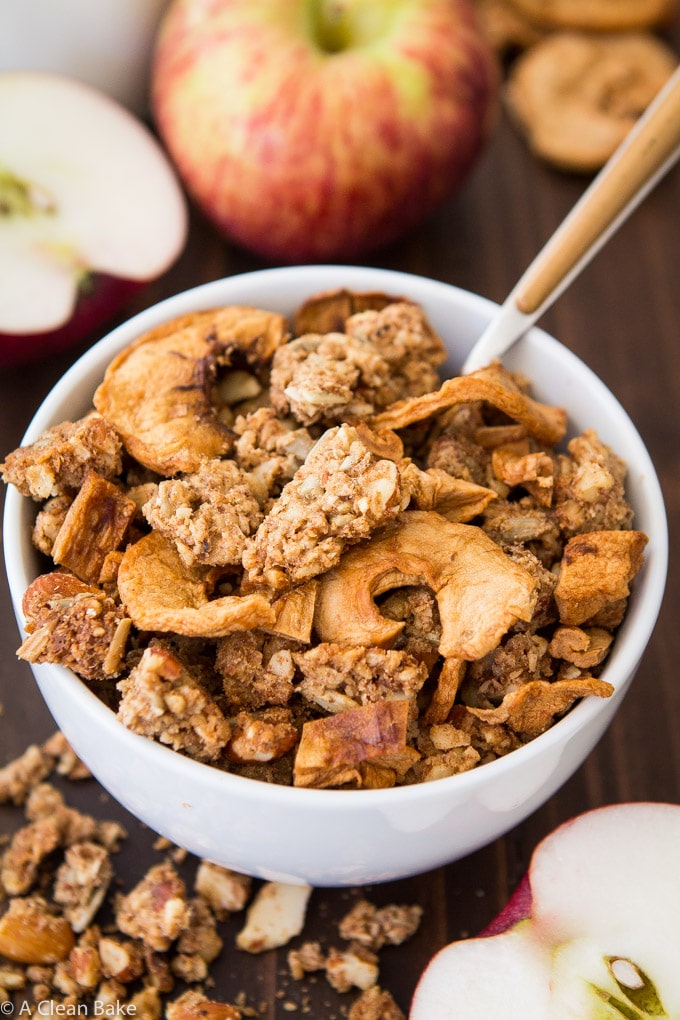 Hello, and welcome to Inadvertent Apple Pie Week!
It was rainy and cold all this weekend. It felt like fall, but the dreary kind of fall that makes you want to eat nothing but apple pie… so, I kind of did. Not just this granola, don't worry. This isn't some kind of bait-and-switch where I'm like "There's Pie!(flavoredgranola)"….