Add this refrigerator oatmeal to your breakfast rotation! It's a make-ahead batch cooking recipe that finishes up in the fridge while it waits for you. Plus, it's vegan and gluten free – but don't forget to use certified gluten free oats, to be sure!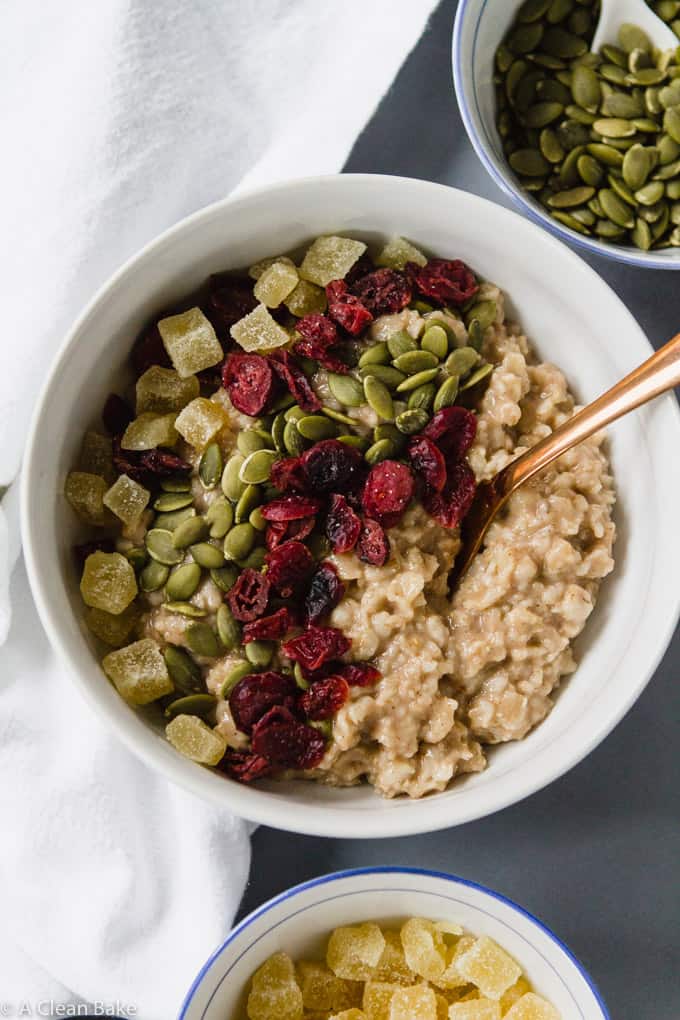 It may be necessary, in the midst of all the holiday excitement and Thanksgiving planning and prep, to think about the other Thursdays. You know, just another normal Thursday that dawns dark and chilly, and you have to force yourself out of bed, rush to shower, maybe skip breakfast or just down a banana with one hand as you lock the house with the other and balance your coffee, in its hopefully-tightly-sealed (please be tightly sealed) travel mug, under your chin… that kind of Thursday.
The kind of Thursday that grab-and-go breakfasts were made for. The kind of Thursday that demands a hearty, warming morning meal, but gives you precisely no time to prepare it.
The kind of Thursday that makes you thankful for refrigerator oatmeal.
…