Freezing vegetables is one of the easiest ways to reduce food waste, stretch your grocery bill, and save time. If you're wondering how to freeze kale (or similar leafy greens like swiss chard, collard greens, or spinach), this post will teach you how, in just a few easy steps.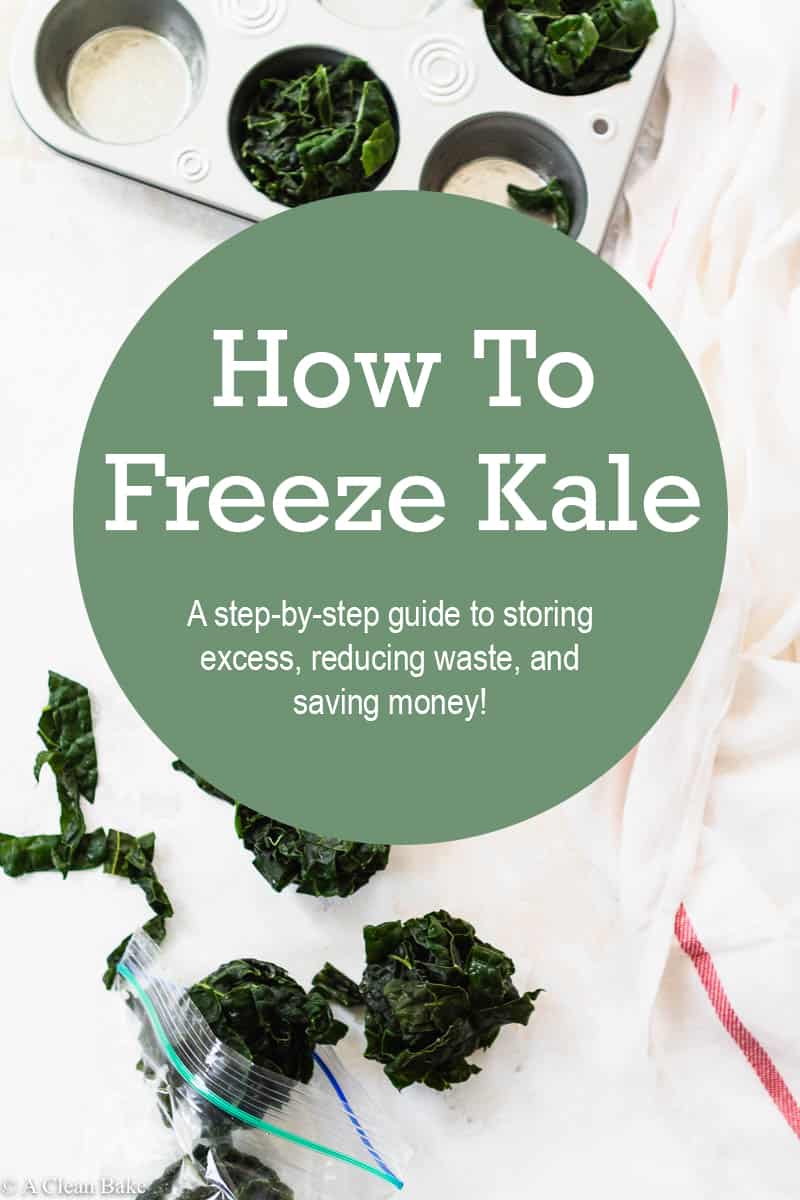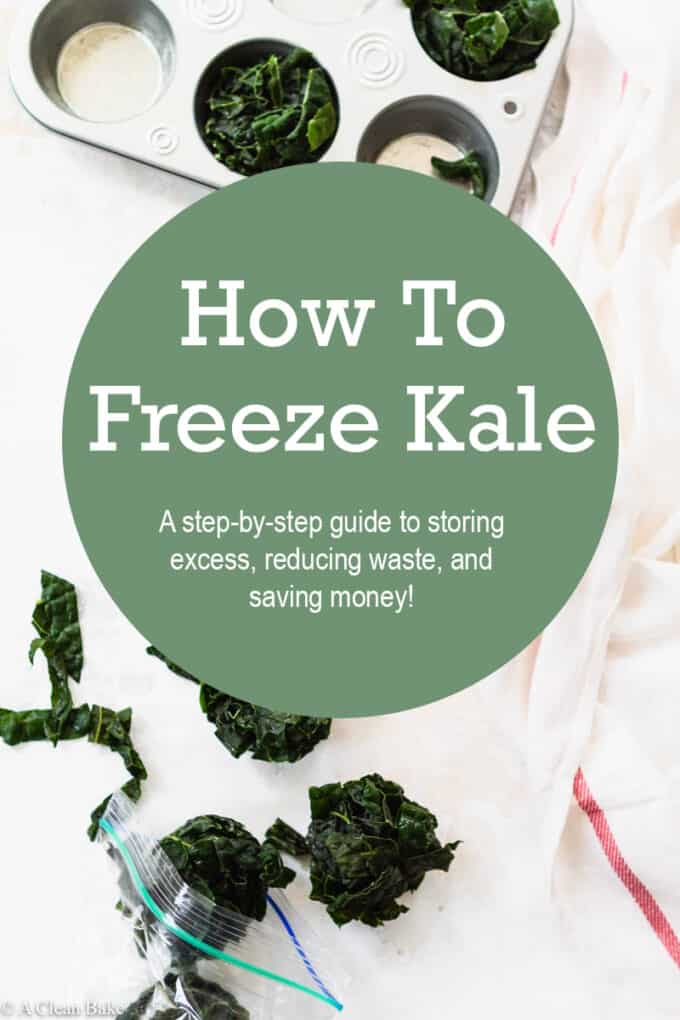 Well, what a year the first two weeks of 2020 have been.
If you follow me on Instagram, you know we've been dealing with quite a few toddler sleep issues the past several weeks. I've gotten dozens of messages from the Instagram community letting me know that I am not alone. Apparently, this is really common around the age of 3. Add it to the list of things they never tell you before you become a parent! I've been sharing a collection of tips, tricks, and suggestions from other mothers who have (wonderfully) offered their advice, which you can view in my highlights.
But for now, here's what I have to say: I'm exhausted. Particularly in the first two weeks of the year, when you expect to be rested and rejuvenated, this has been particularly difficult. But another thing they don't tell you about being a mom is that even when you really don't want to be responsible, you still have to be. I have to get through the day, do my work, get dinner on the table, and not get sick.
I've said it countless times before, but I live for my freezer. There's almost nothing it can't do to keep me sane, well-fed, and reasonably nourished during busy or otherwise stressful periods of life – as long as I do a little advance planning during those periods where I do have some time and energy to spare.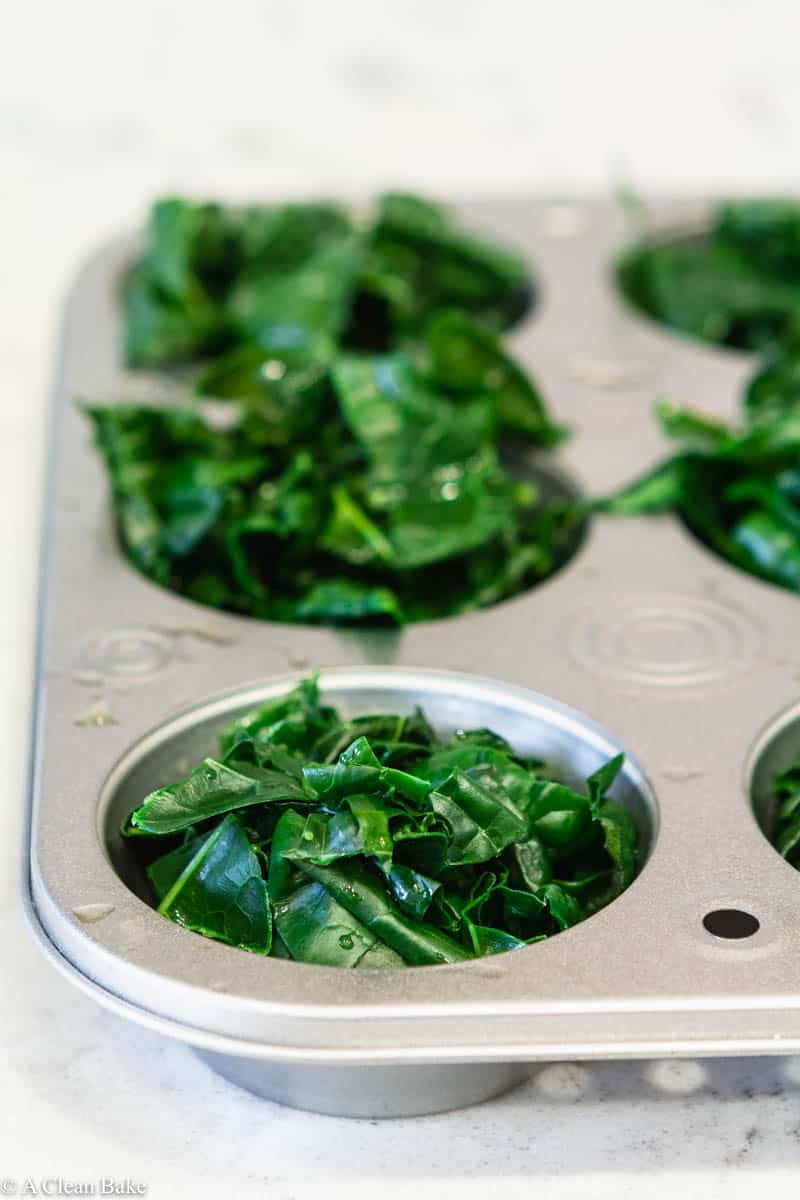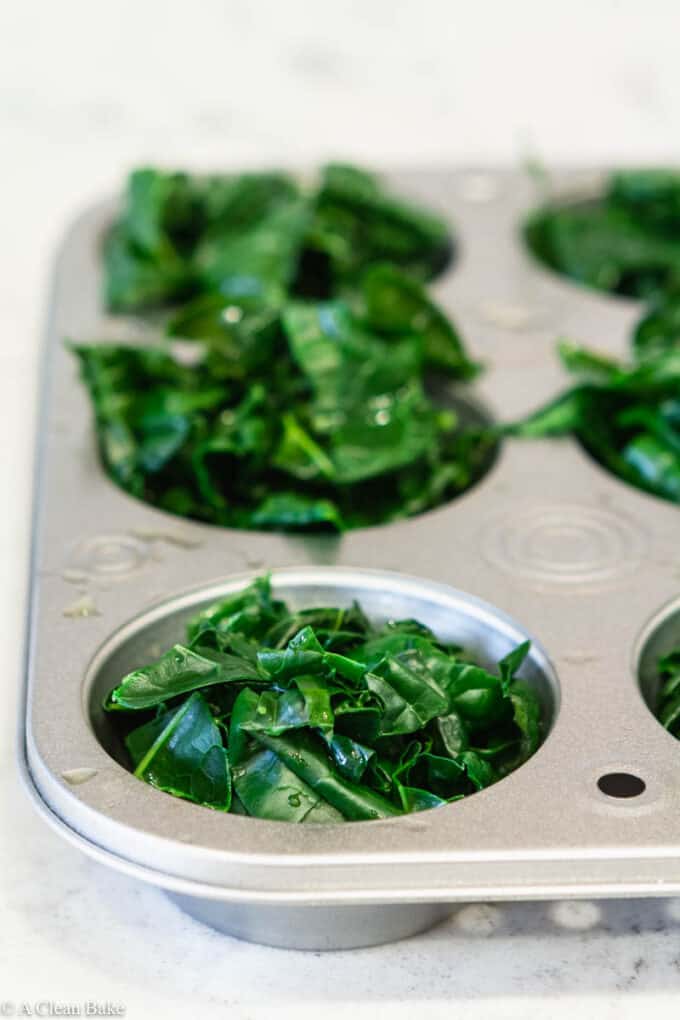 Frozen veggies are one of my best secrets to eating healthy when you're pressed for time, and when I have any excess kale, potatoes, broccoli, or other produce that isn't going to get eaten before it goes bad
How to Freeze Kale
I often get curly kale or lacinato (dinosaur) kale in my Imperfect Foods box, so that's what I usually freeze. But technically, any bunch of kale that you buy from the farmer's market, CSA, or grocery store can be frozen.
If you buy too much fresh kale or you want to eat it slowly (or use it in smoothies, which is what I normally do), you can simply freeze for later use. Here's how:
How to Freeze Kale
Total Time:
2 hours
15 minutes
Freezing vegetables is one of the easiest ways to reduce food waste, stretch your grocery bill, and save time. If you're wondering how to freeze kale (or similar leafy greens like swiss chard, collard greens, or spinach), this post will teach you how, in just a few easy steps. 
Materials
1 bunch fresh kale. Curly or lacinato varieties work best.
Water and ice
Tools
Sturdy cutting board
Large chef's knife
Saute pan or sauce pan with fitted cover
Colander
Large mixing bowl
Tongs
Clean kitchen towels
Greased muffin tin
Alternatively: Cookie sheet that fits inside your freezer and silicone pad (or parchment) that fits the cookie sheet
Freezer-safe Ziploc bags or containers
Instructions
Remove the kale leaves from the stem. The easiest way to do this is to use your thumb and forefinger to pinch the stem firmly at the base of the leaves, then quickly slide your finger up the step the detach the leaves. The leaves should pop right off.
Chop the kale into bite sized pieces. If you don't like the thicker, coarse kale stems, you can certainly remove them (but there's no harm in keeping them!).
Rinse the chopped leaves in a colander until no dirt or grime remains.
Place your rinsed kale in a large pot or covered pan on the stovetop. Add enough water to cover the bottom of the pan and submerge the kale about ½". Firmly close the top of the pot or pan, turn on the burner, and bring to a simmer. Steam your kale until it's tender, but not completely soft (about 2-3 minutes). You don't want it to wilt.
While your kale is cooking, prepare a large bowl ice water (about half cold water, half ice; you need plenty of ice because it will melt quickly one the hot kale is added), which is called an ice bath, and set it aside. You'll need that in a minute.
Once the kale is tender, but still bright green, drain excess water from the kale in a colander in the sink (discard the boiling water down the drain).
Immediately transfer your kale to the ice water, which halts the cooking process, retaining the texture, color, and nutrients of the kale. (This type of cooking process then quickly stopping the cooking in an ice bath is called blanching.) Leave the kale leaves in the ice water for about 2 minutes, until they feel cool to the touch.
Use a pair of tongs to transfer the cooled kale leaves to a dry paper towel or kitchen towel to dry completely. If you have a salad spinner, you can pass them through it first to remove excess water, but you'll still need to lay them out to make sure they are completely dry before you start the freezing process.
Once the leaves are dry, lightly grease or spray a muffin tin, then divide your kale into 12 portions and gently press each portion into a compartment of the muffin tin (see note for instructions on using a cookie sheet instead).
Freeze kale for roughly 2 hours until firm, then remove from the freezer.
Transfer your frozen kale pucks from the muffin tin to a freezer-safe plastic bag or another airtight container. For best results, make sure you get as much air as possible out of the container before storing.
You can use your frozen kale for up to six months.
Notes
To freeze using a cookie sheet:
Line a cookie sheet with parchment or a silicone pad, and lay your kale leaves in a single layer on the prepared sheet.
Make sure the cookie sheet fits in your freezer!
If you don't have a cookie sheet that fits inside your freezer, you may need to freeze your kale in a couple of batches on dinner plates or another smaller flat surface.
Recommended Products
As an Amazon Associate and member of other affiliate programs, I earn from qualifying purchases.
FAQs: Tips for Frozen Kale Success
Can you freeze raw kale without blanching?

Technically yes, but I don't recommend it. If you

freeze kale

without

blanching

, plan to use it in less than 1-2 months.

Do you have to wash kale before freezing:

Absolutely. It is much easier to remove dirt from

fresh kale

than frozen kale, so you might as well do the work upfront.

How long can you keep kale in the freezer?

You can keep it in the freezer for about 12 months.

How do you defrost frozen kale?

To defrost frozen greens, simply take the Ziploc bag they're stored in out of the freezer and place it on the counter or in a bowl of cool water. No need to take the kale out of the bag to defrost. However, in some recipes you can keep the kale frozen, such as in

kale smoothies

.

What recipes can I use with frozen kale?

Hmm…where do I start? You can use frozen kale to make a

puree

,

pesto

,

stir-fry

, or even saag paneer. Just remember, the frozen kale will retain some moisture even after it's thawed out, so it won't be crispy like

raw kale

. Therefore, it won't work well in

kale salads

or baked as

kale chips

.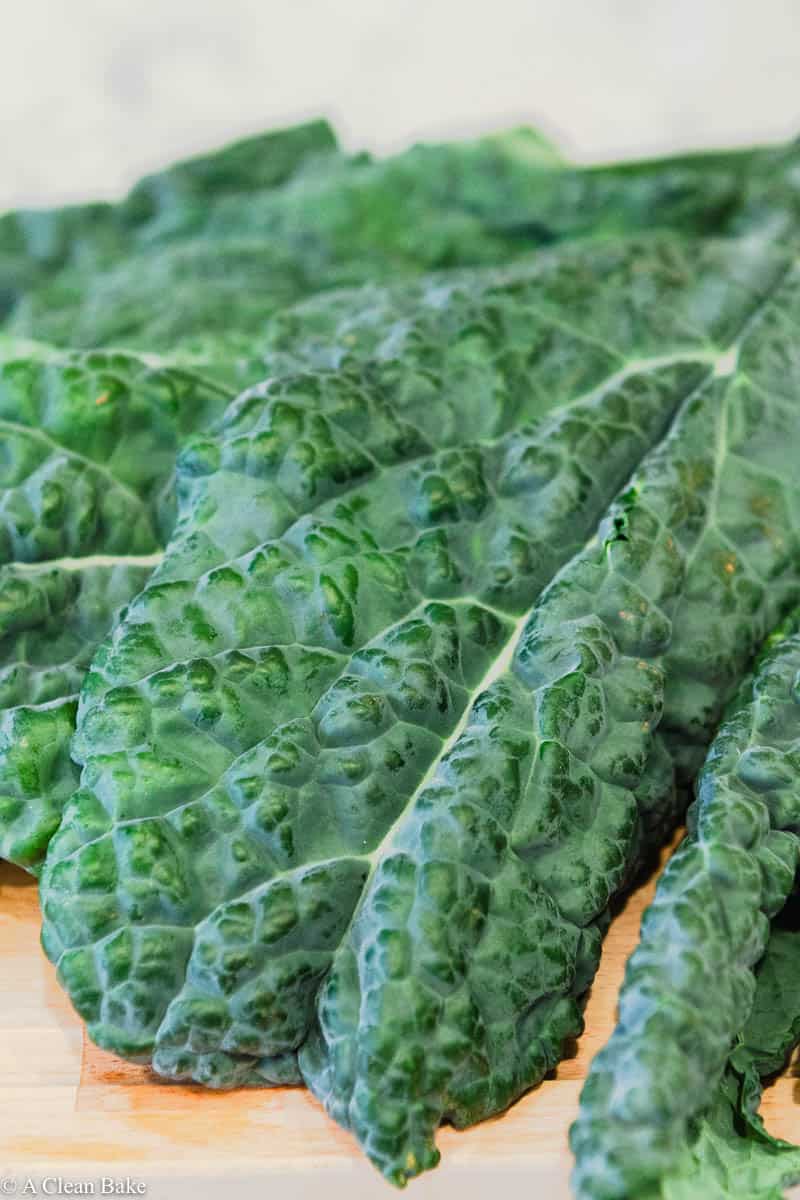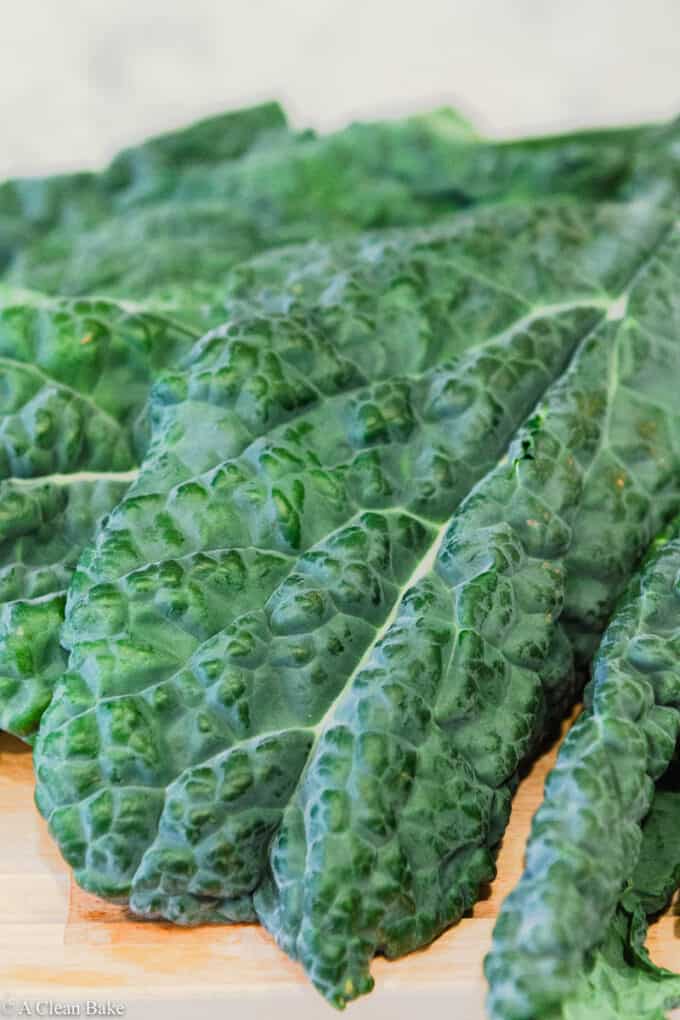 Frozen Kale Recipes
Here are a few ways to use your frozen kale:
Creamy Vegan Kale Pesto:

Admittedly, fresh greens are always best for pesto. But if you're really in a pinch, you could use defrosted frozen kale for pesto.

High Protein Strawberry Banana Smoothie:

Virtually any

green smoothie

will work with frozen kale. This recipe combines yogurt, coconut milk, strawberries, bananas, and kale into each bite.

Gluten-Free Breakfast Casserole with Homemade Sausage:

Freezing kale

comes in handy down the line when you're throwing together casseroles like this one. Defrost and thoroughly drain the excess liquid from the kale before you use it in the casserole, or else your casserole will come out soupy. This

veggie

quiche

is another recipe that may work well in your household.
Freeze Kale to Put Time Back in Your Week
Freezing leafy greens — whether they be kale, spinach, or collard greens — save you time, money, and energy. Plus, it helps cut down on food waste (which is my personal mission in the kitchen).
Any raw kale can be frozen. So the next time you purchase too much at the store, don't let it go to waste. Simply wash, chop, blanch, then flash-freeze your kale to enjoy at a later date. Frozen kale will keep up to one year, and can be used in a number of recipes.