One of the easiest ways to save money and reduce food waste is to turn to your freezer! If you're followed me for awhile, you know that I freeze nearly everything, so "making" my own frozen vegetables should be no surprise. This post will teach you how to freeze broccoli, with just a few brief steps!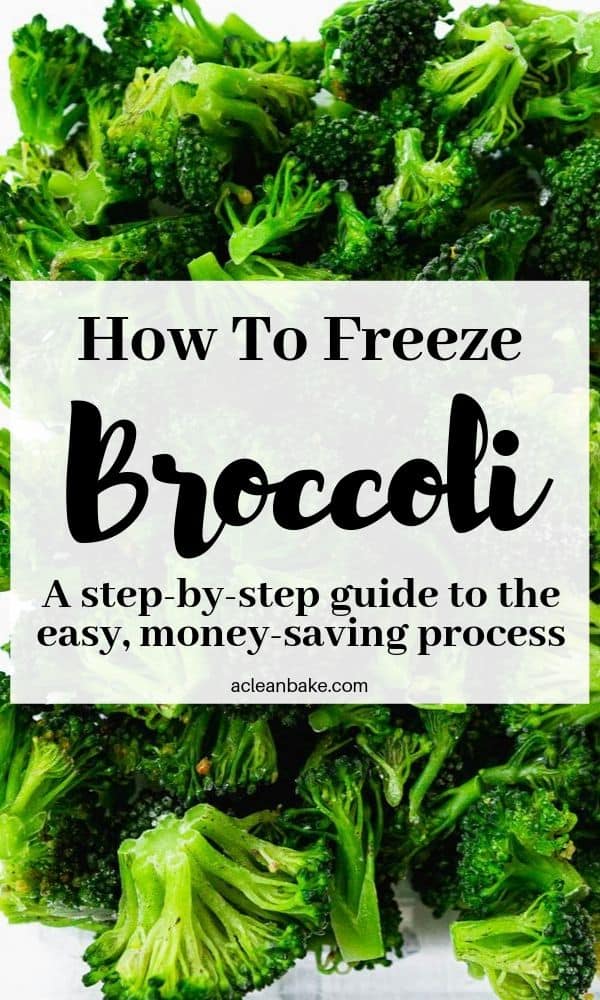 The busier life gets, the easier it is to let healthy eating slip.
I get it — trust me, I get it. It's such a slippery of a slope, which I've fallen down more than I'd like to admit lately.
You didn't have time to grocery shop, so you pick up takeout on your way home. You're exhausted and all you want is carbs. You're working late, so you have food delivered. Or, you wasted all your energy arguing with clients, or toddlers, or the cable guy, with no energy left for the creative maneuvering it takes to get a balanced meal on the table that no one will complain about. (Just me?)
Like I said, I so, so understand.
I keep a running tab of things I never expected to do as a parent: Eating breakfast on the floor, developing a sleep specialist for my child (I told you I understand exhaustion), and serving multiple meals at dinner. But, like everything in life, I'm learning to adapt, roll with the punches, and working ahead-slash-always having a backup plan for when things just don't go the way you planned.
Which, as you know all too well, is more often than not.
I really don't mean this to turn into a therapy session. Parenting is hard! I get it! But hungry, under-nourished toddlers make things even harder, and having nourishing food nearly ready to go in your freezer makes the meantime burden that much easier.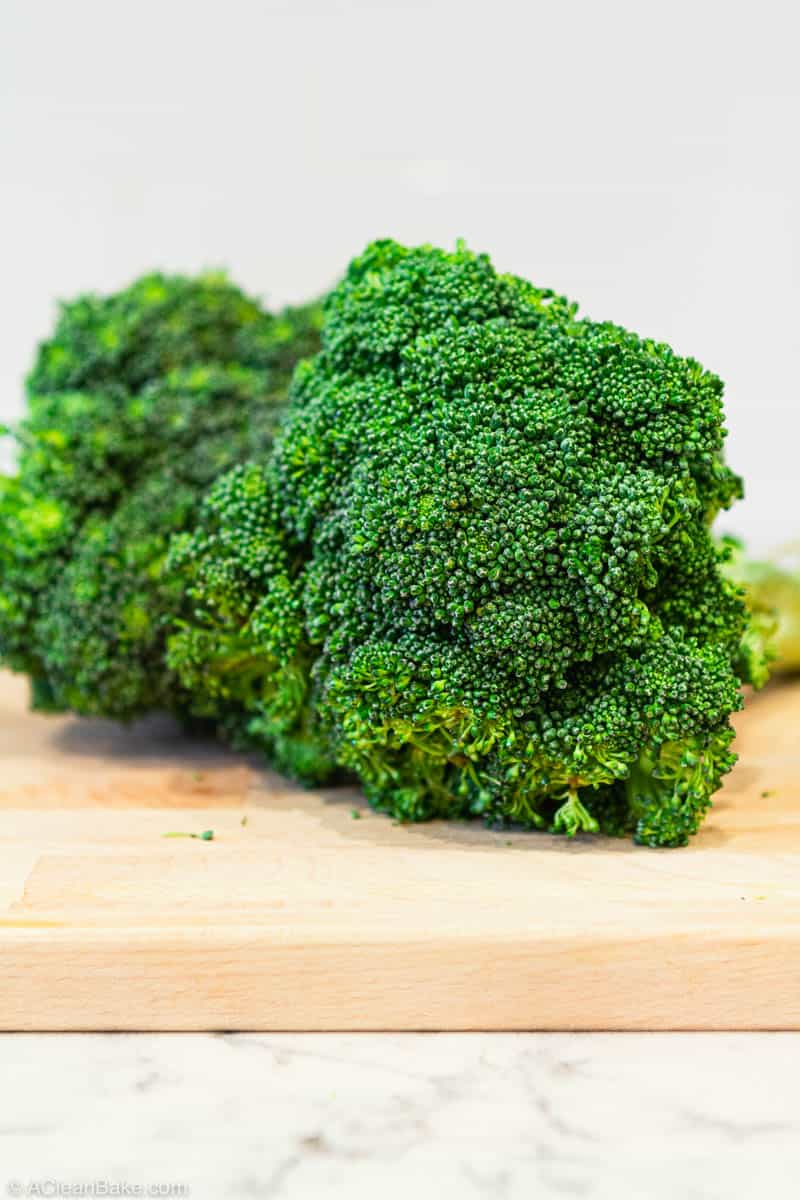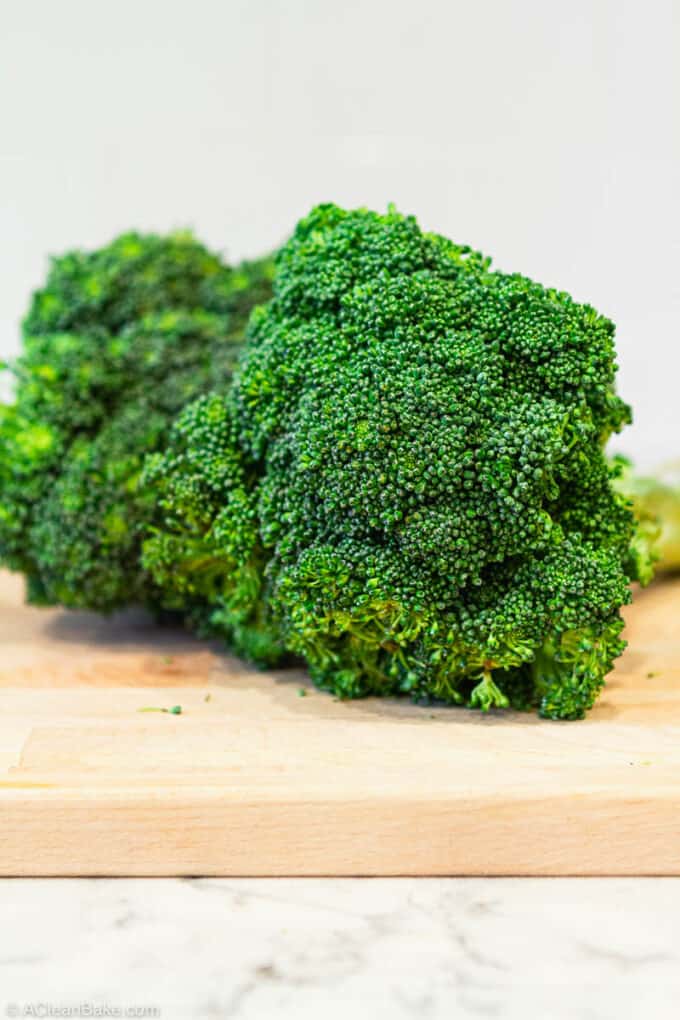 The Benefits of Freezing Vegetables
Freezing vegetables has become a go-to kitchen hack for me. It helps cut down on my grocery bill, prevents food waste, and is extremely convenient. If you've never frozen fresh vegetables before, I thought I'd start with one of my favorite greens to freeze: broccoli.
Freezing Broccoli Cuts Down on Food Waste
First and foremost, I loathe food waste and will do whatever I can to prevent it. On a rare occasion, this results in quite the inventive dinner concoction, but in the case of freezing broccoli or other vegetables, the end result is the same product you started with. Frozen broccoli is still broccoli, and it prevents spoiled produce when you purchased too much by mistake.
Freezing Broccoli Saves Money
Eliminating food waste goes hand-in-hand with cost savings — except this time, you'll probably buy excess produce on purpose.
By freezing vegetables, you can buy produce year-round, particularly within peak season when veggies are at their freshest (and most affordable) point. Pick up ripe produce at the farmers' market or grocery store, then store. Or, if you have a green thumb (which I most certainly do not), you can freeze your garden harvest for later use.
Frozen Broccoli is Convenient
If freezing vegetables was more work than it's worth, I wouldn't do it. Period. I don't make my own almond milk or grind my own flours (although I've certainly tried it). But when it comes to freezing vegetables, I find it well worth the effort.
When you freeze broccoli, a wondrous thing happens: It's in your freezer when you need it. There's no grocery shopping. No special trips. No thoughts of, "Now where did I put that…?" It's just there, ready to be tossed into a stir-fry, served as a side dish, or even blended into baby food puree.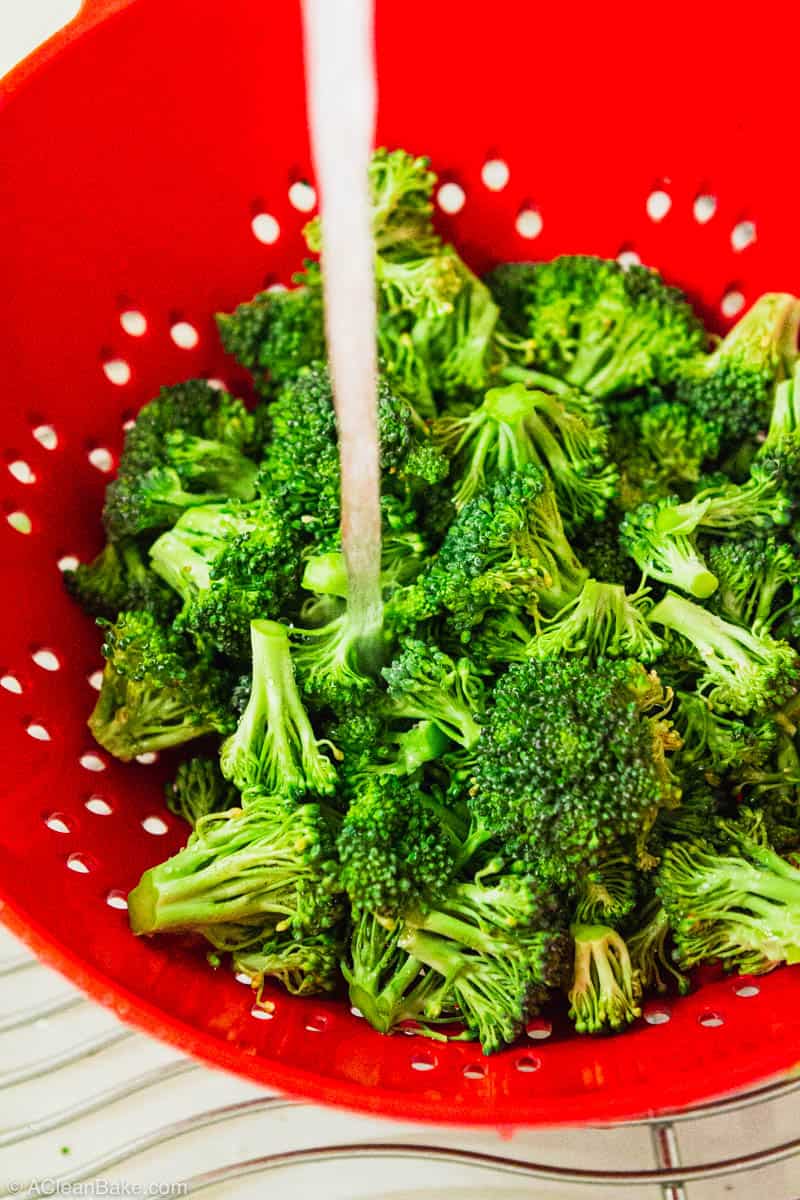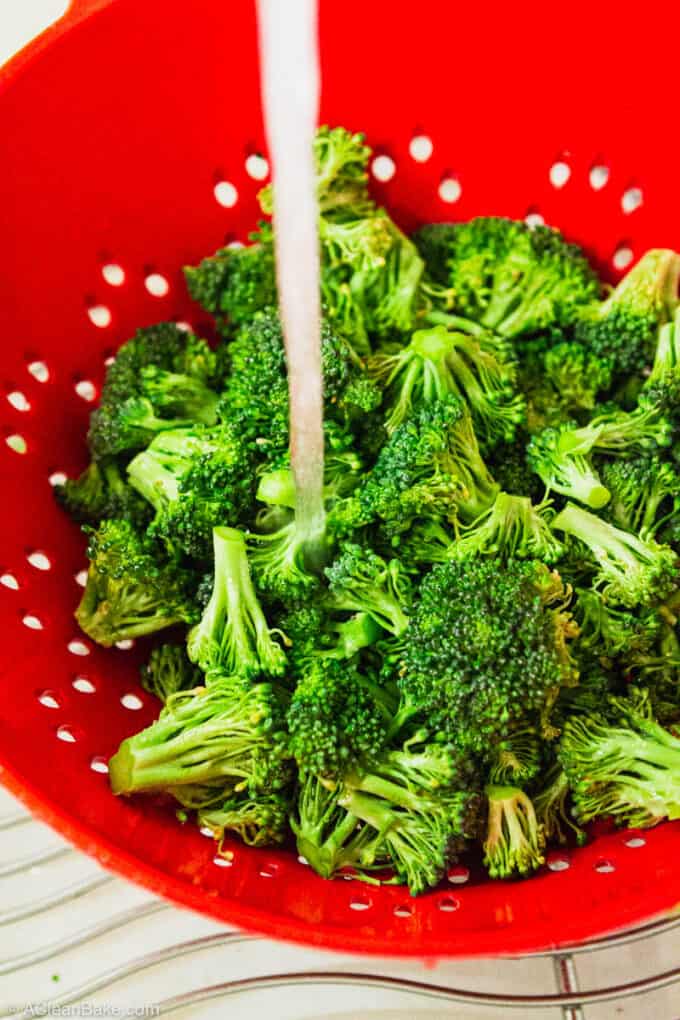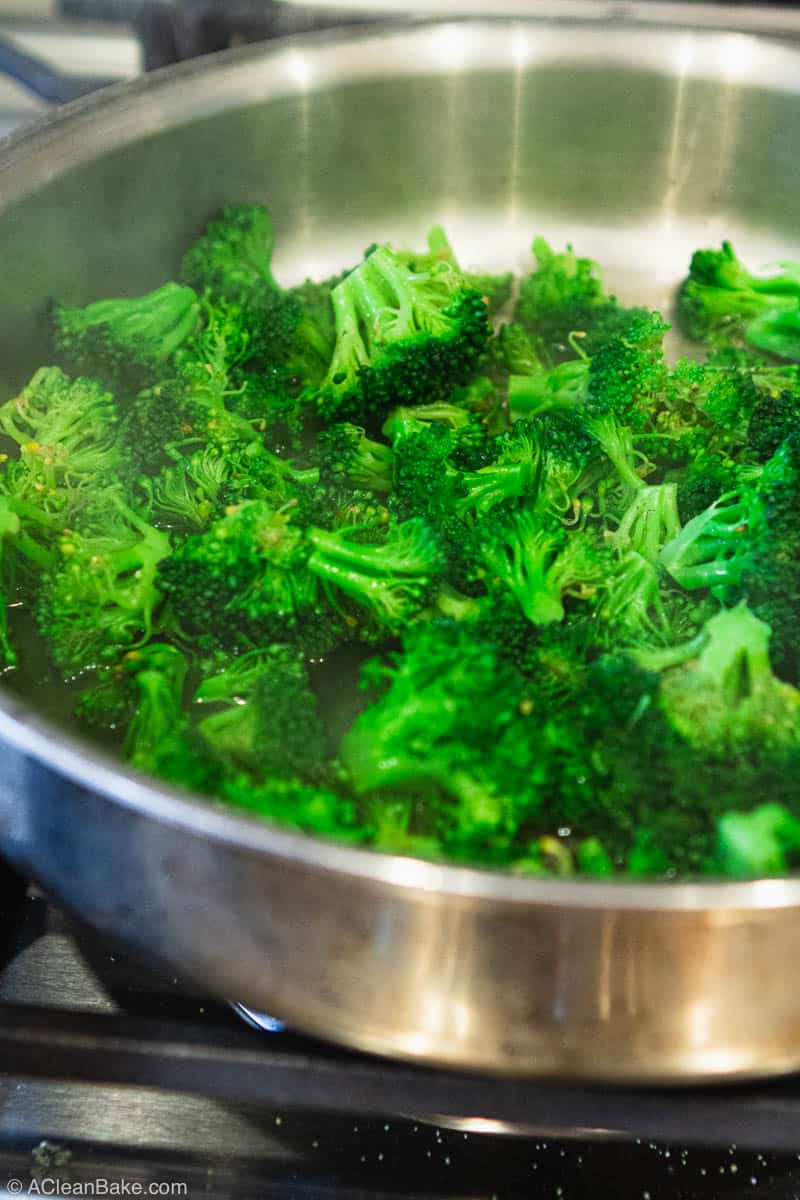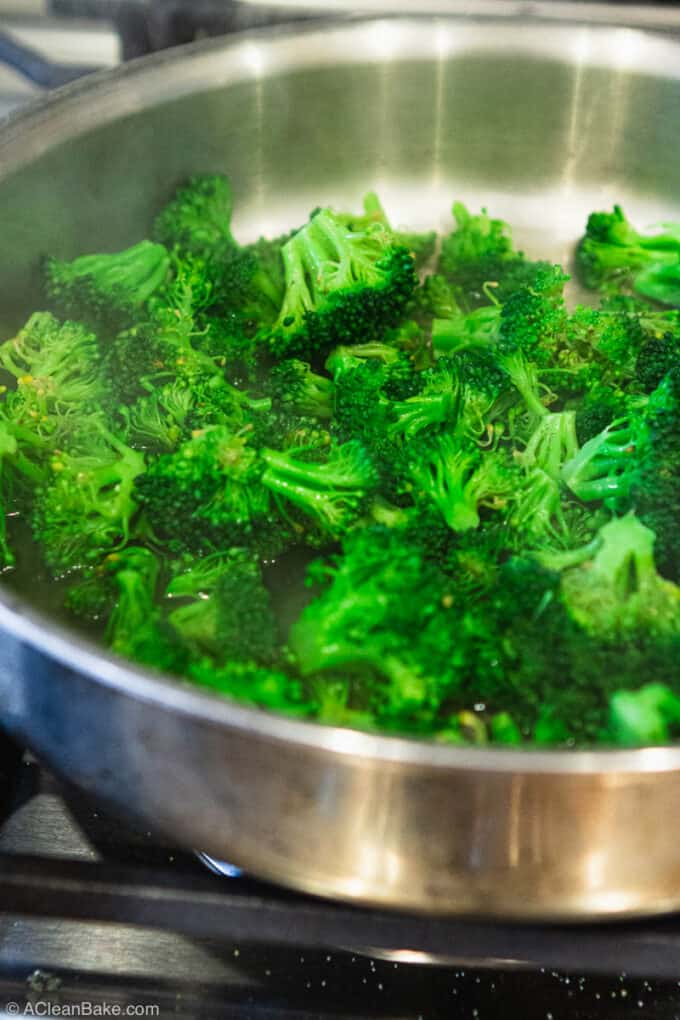 How to Freeze Broccoli
Freezing broccoli is fairly straightforward. You'll start by preparing your produce as you normally would: Rinse a head of fresh broccoli, trim off the broccoli stems, then chop into florets.
Next, blanch your broccoli in a large pan (or pot) of boiling water. Alternatively, you can use a steamer basket. Your florets should still be bright green and firm to the touch (about half cooked). Drain the pot of water, add ice cold water to stop the cooking process, then lay your broccoli on a clean kitchen towel to try.
Once your broccoli has cooled and dried completely, set the florets in a single layer on a baking sheet that will fit in your freezer. You'll want to line your baking sheet with parchment paper or nonstick silicone pad, which will make sure your vegetables don't stick to the sheet. Scatter the broccoli florets across the sheet to prevent them from touching, which will fuse them together as they freeze.
Freeze your broccoli on the baking sheet for 4–6 hours, or until frozen. Take the baking sheet out of the freezer and transfer the frozen broccoli into a container or plastic freezer bag labeled with the date. Store for six months.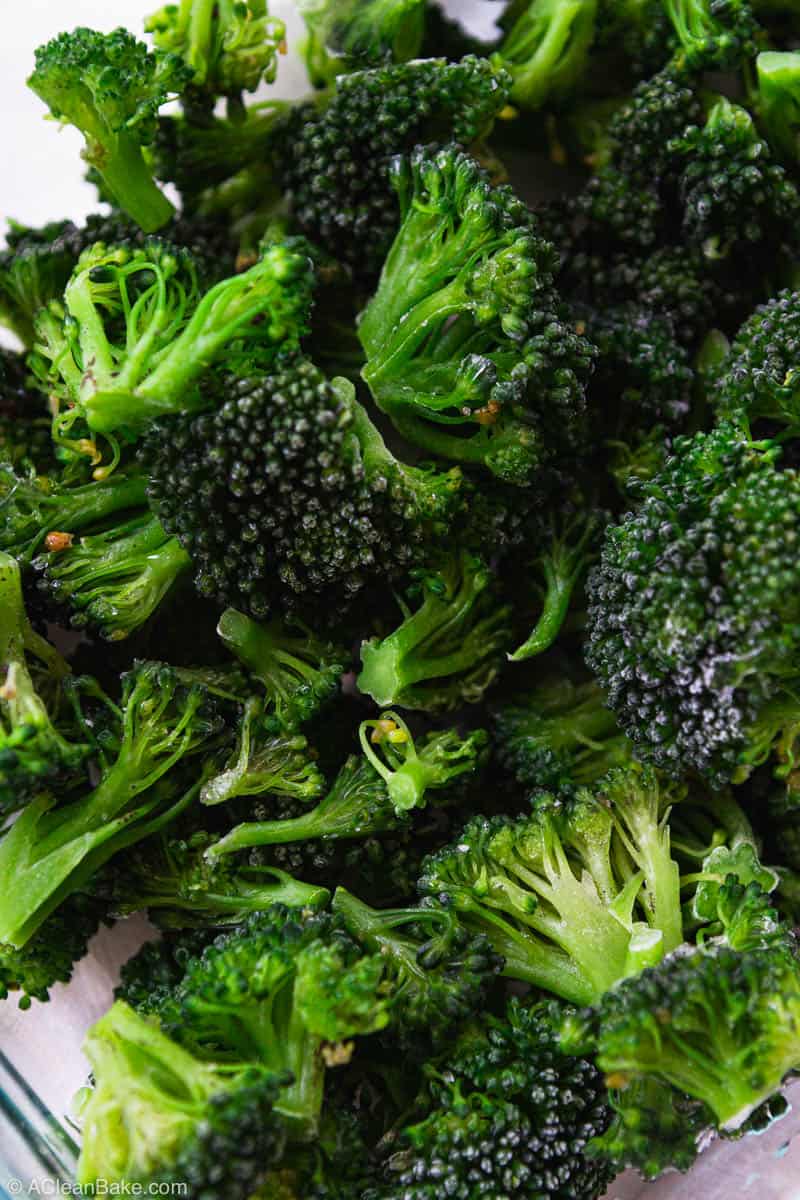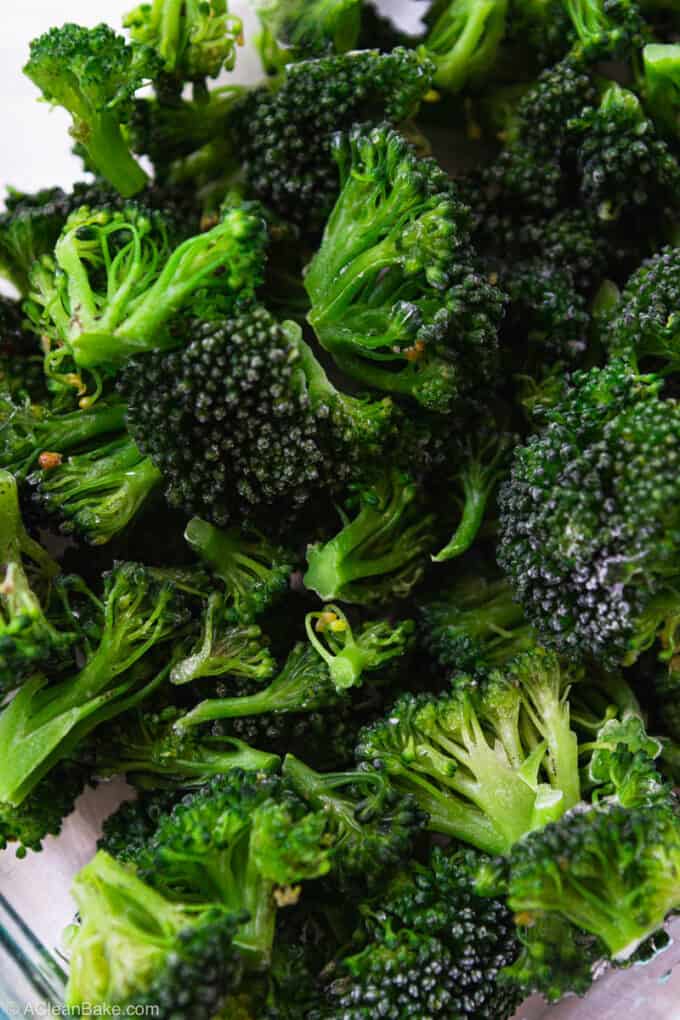 FAQs and Tips for Frozen Broccoli Success
If this is your first time freezing vegetables, you might have a few questions regarding the prep and cooking process. Hopefully these few tips and tricks set you up for success:
What is blanching?

In case you've never done it, blanching is the process of steaming or boiling broccoli for a short period of time, then covering them with cold water or transferring the florets into an ice bath (a large bowl filled with ice water) to immediately inhibit

enzyme action – which is a fancy way of saying stopping them from cooking before they lose color, flavor, and texture

. You'll need to

blanch

your broccoli for roughly 3 minutes. When you're done, the broccoli will be about half cooked.

Can you freeze broccoli after it's been fully cooked?

Yes, but the result will have a different texture, and might be more watery when thawed. For best results, I always recommend freezing par-cooked vegetables.

Do you have to blanch all vegetables before freezing?

Vegetables with high water content — including broccoli,

brussels sprouts

,

bell peppers

, and

leafy greens

— freeze best after being being steamed or blanched. Other vegetables, including potatoes, winter squash, and other starchy varieties, don't need to be blanched. They can be frozen full cooked, or fully raw. Simply

peel

, chop, optionally cook and cool, and freeze using the same baking sheet method.

How long will my frozen vegetables keep?

If stored properly, your

frozen broccoli

should keep for six months — after that, it's susceptible to

freezer burn

.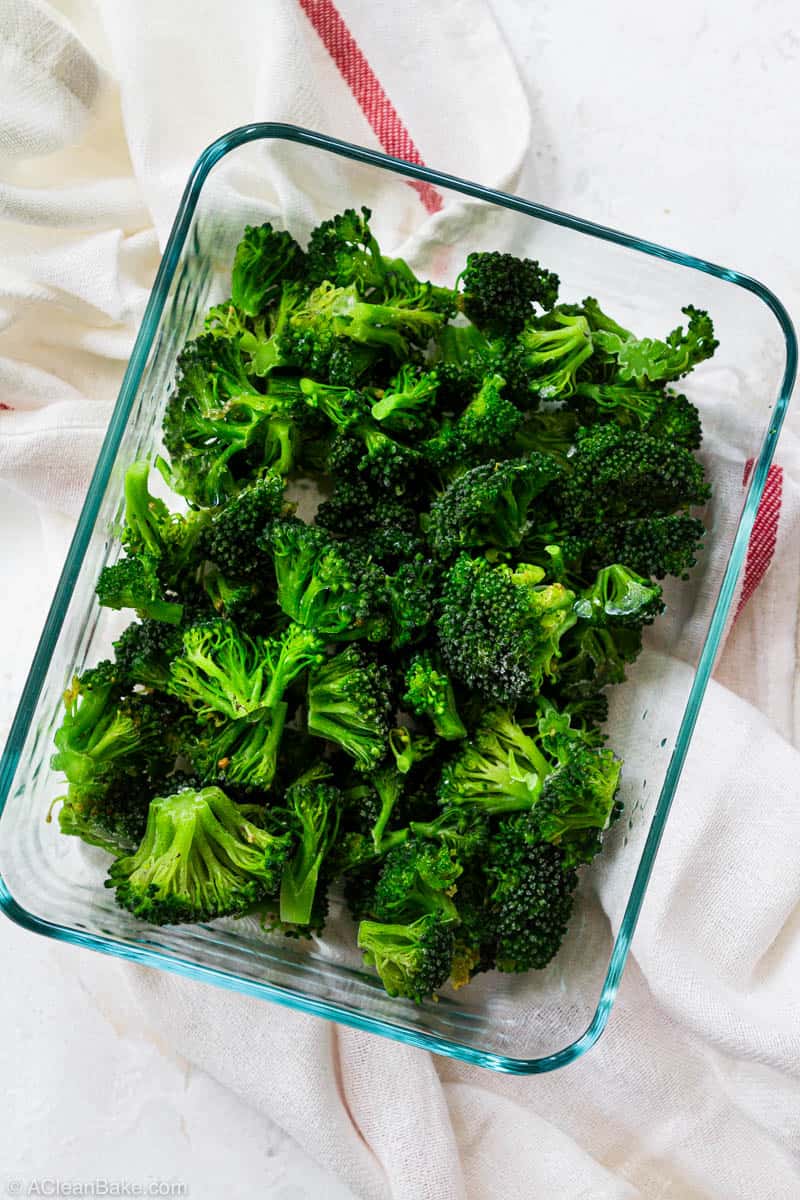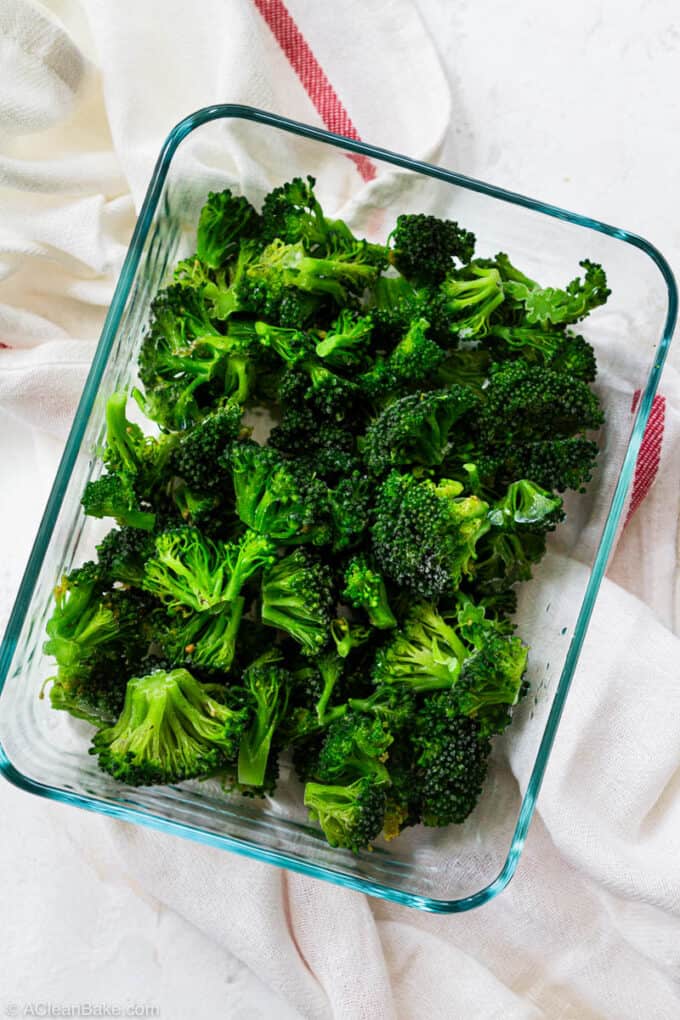 Freeze Vegetables to Spare Time, Money, and Food Waste
Freezing broccoli is an easy way to cut down on cost and food waste. Fresh broccoli heads can be chopped into florets at their peak season, when they are most ripe and affordable. Or, they can be frozen when you simply grabbed too much in the produce aisle, and fear it will soon go bad.
To freeze broccoli, you simply need a large pot of water, a baking sheet, a sharp knife, and a head of fresh broccoli. After blanching, flash-freezing, and storing your broccoli in your freezer bags or containers, it will keep up to six months. Enjoy!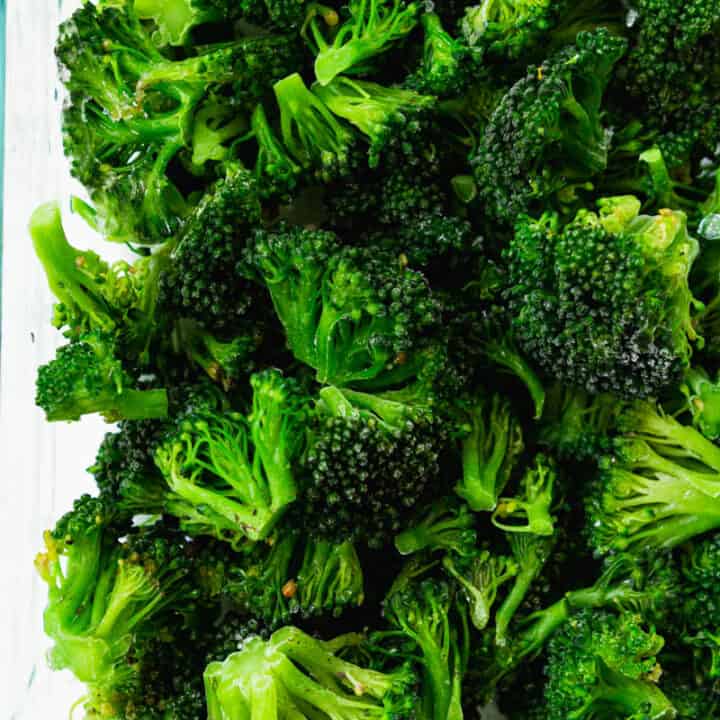 How to Freeze Broccoli
Yield:
About 2-3 cups of frozen broccoli florets
Active Time:
5 minutes
3 seconds
Freezing Time:
12 hours
6 seconds
Total Time:
12 hours
15 minutes
9 seconds
This is my tried-and-true way to easily freeze broccoli. Use fresh broccoli that was picked at the peak of its season, and store in the freezer to cut down on time, money, and food waste. 
Tools
Cutting board and paring knife
Colander
Clean dish towel
1 sauté pan or sauce pan with fitted cover
Baking sheet that fits in your freezer
Silicone pad
Freezer-safe airtight container
Instructions
Cut the broccoli by separating the florets from the stems, and chop the florets into large, bite-sized pieces.

Place the florets in the colander and rinse well.

Put the florets into a pan with a top. Cover with water and blanch until tender but not soft. You want them to be about half cooked.

Drain excess water, then add very cold water - ideally ice water - to the pan to rapidly cool the florets and stop the cooking process. (This is the second half of the blanching process.)
Spread the florets on a clean dish towel and allow to dry completely.
Line a baking sheet with a silicone pad or a piece of parchment paper, and transfer the florets to the sheet. Spread them out as much as possible, so that the florets aren't touching one another.

Freeze the broccoli florets until solid, 4-6 hours or overnight.

Once solid, remove florets from the cookie sheet and transfer to a freezer-safe container or zip top bag, labeled with the date.

Store for up to 6 months.
When ready to use, cook as you would store-bought frozen broccoli.
Notes
I usually freeze just the florets, but you can also use the tops of the stems. The further down on the stem that you go, the tougher and more fibrous it gets, so make sure to trim liberally, or don't include the stems.
Recommended Products
As an Amazon Associate and member of other affiliate programs, I earn from qualifying purchases.