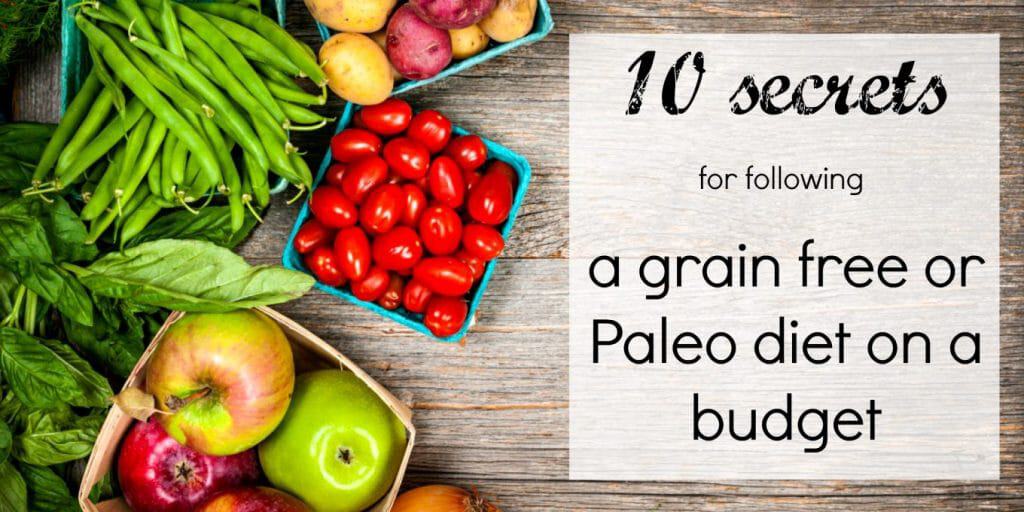 One of the biggest myths about eating healthy is that you can't afford it. There are plenty of articles and other resources out there that offer handy tricks for budget-friendly whole foods, but most of them rely extremely heavily on grains and legumes for the base of your meals, and if you're eating a grain-free/paleo/low carb diet, those tips are not very helpful, to say the least. (But if you don't follow one of these diets, don't go! This list is for ANYONE who wants to eat the best quality food they possibly can, but doesn't have an unlimited budget.)
I won't lie: when grains, legumes and (possibly) dairy is out of the question, eating healthy is a little more expensive – but it doesn't have to be. Over the last few years, I've figured out some of the best ways to work within a reasonable budget, but still buy the best quality food I can. And, no, I promise I am not going to tell you to just make everything from scratch (though, that helps…).
Here are my top 10: 
(1) Buy organic selectively: Here's a wonderful secret about eating healthy: every little bit counts. It's not a zero sum game; you're not either perfectly healthy or a total train wreck. The key is to get the most bang for your buck, literally and figuratively, and some organic foods are simply a waste of money. Organic candy, for example? It's still candy. Organic bananas? Your heart's in the right place, but most of the pesticide residue is on the thick peel that you'll end up trashing anyway.
Look, I'm not saying that it wouldn't be ideal to have a 100% organic diet, but for most people, financially, that's not in the cards. So pay extra for organic when it counts the most. As a general rule, anything with a skin or rind that you throw away is not worth buying organic (e.g. pineapples, bananas, oranges), and anything with a thin skin that you either eat and/or is porous is worth the extra price to buy organic (e.g. apples, cucumbers, most berries). For a more specific guide, check out the Environmental Working Group's Dirty Dozen (buy organic if you can) and Clean Fifteen (conventional is fine if you're trying to stretch your dollar) lists, which get updated annually to reflect changes in growing conditions. And, once you've bought the best produce you can afford, make sure you're cooking it in a way that will do it justice and help you enjoy eating it.
(2) Buy in bulk: This isn't right for everything, but anything that  keeps well in the pantry or freezer for several  months at a time is a good candidate for this strategy (read: probably don't buy 100 lbs of cucumbers). Aside from nuts, seeds, dried fruit and other things you'd find in the big bins at the grocery store, meat is the best candidate for this; I've found that the only real way to save on meat (including fish and poultry) without sacrificing on quality is to buy in bulk. The best quality meat at the best per-ounce price I've found has been at Costco. (But be careful and read labels; for example, Costco sells both wild caught and farmed salmon.)
I've also heard of people buying a portion of a cow (uh, butchered and prepared for cooking, of course) directly from the farmer, and this seems to be the absolute best way to get your hands on quality, hormone-free, grass fed beef with no question about how it was raised. Since we don't eat a lot of beef around here, I haven't done this but many, many people say it is a great strategy. (This is unrelated, but while we're on the subject of meat, alternating it with other sources of protein – namely eggs – also helps keep the budget in check.)
This trick also applies to freezer-friendly fruit and veggies, like berries, pineapple, mango, and even bananas (Smoothies! Banana bread!), or green beans, peas, spinach, or kale. Make sure you thoroughly wash and dry them, peel/stem and chop if necessary, and freeze in airtight zip top bags with the extra air squeezed out.
But, before you go out and buy 11,000 pounds of shrimp or something, here's the real secret to making bulk buying work for you: do the math. Yeah, sorry – I know no one likes to hear that phrase! Make sure you don't look at prices alone, but look at price per pound or ounce (either use the calculator on your phone or  look at the fine print on the price sticker on the grocery store shelf) and compare the regular price for the average sized container to the bulk price.
Tip: 1 lb = 16 oz 🙂
(3) Buy seasonally: This is the best way to buy produce at reasonable prices; when something is in season, it is cheaper and easier to produce and more abundant (than, say, shipping it in from Chile, Mexico or even China), so the prices are lower. Thanks, supply and demand! Sometimes, silly things happen like the glut of strawberries in March this year (not complaining), in which case, enjoy it, but by and large, produce is at its most affordable (yes, that means organic too) when it's in season in the area/country you live in. So, planning your meals around what's in season is bound to save you some moolah off of your grocery bill.
Tip: Check out the USDA calendar for more info about what produce is in season at what time of year.
 (4) Shop sales: If you're lucky enough to have multiple supermarkets within a reasonable distance of your house, research their weekly sales fliers before you go. You might find that by shopping a different store than usual, you can get a lot more of what you need on sale.
This also doesn't have to apply only to weekly sales at supermarkets. There are many produce wholesalers that are open to the public, and sell produce at a significantly lower cost than the normal supermarket. This may (not always, but sometimes) mean buying ugly produce (not bad, just not pretty enough to be sold in the typical supermarket) or slightly older produce that is still perfectly fine, but may need to be eaten a little more quickly – typically within 5-7 days.
(5) Join a CSA: Like buying beef directly from a farmer, there is no better way to know how your food is grown than by buying it straight from the growers. Granted, CSAs (Community Supported Agriculture) require an upfront cost – you pay for the season or year ahead of time – but it more than pays off in fresh, local, often-organic produce week after week. You're not going to get that kind of quality or nutrient density for that cost at any supermarket, that's for sure.
Tip: Many CSAs will allow you to save on the delivery fees by picking up your box at the farm, a local farmers market, or another central location. 
(6) Check farmer's markets: Speaking of the benefits of buying directly from the farmers, check your local paper for farmer's markets. The reality is that farmer's markets are not always cheaper than grocery store produce, but I truly believe you get what you pay for. Plus, basic economic theory is on your side here: when you buy from a supermarket, you have to pay a little bit not only to the person who grew or raised your food, but also the the people who packed it, transported it, packaged it and sold it. Cut out the middlemen and you should cut down on some of the cost. Also remember: all eggplants are not created equally. When you pay more from a farmer's market, you're usually getting fresher, often organic, food with greater nutrient density, and supporting your local economy and more sustainable growing practices.
(7) Don't overlook frozen: So what do you do when you are dying for some blueberries and they're $100 a pint? Easy: check the frozen foods section. These fruits and veggies are typically frozen at the height of their growing season, and shortly after being picked, which translates into greater nutrient density and lower prices than buying the fresh version in the off season. What's not to love??
Tip: Read the ingredients to make sure that no one snuck any salt, butter, flavorings or preservatives into your frozen veggies. This is most common with mixed vegetables. You can almost always find whatever you're looking for with nothing added to it, so just shop carefully. 
(8) Skip packaged foods: I'm not talking about processed foods; we'll get to those in a minute. I'm talking about packaged whole foods, like pre-washed lettuce, pre-shredded carrots, or individually portioned trail mix packs. You're paying a MASSIVE premium for what amounts to just a few extra minutes of your time. Instead,  set aside an extra hour (you may not even need it all) when you get home from the grocery store to wash and chop veggies, mix up a bag of trail mix and portion it out into baggies, and other things like that. Or better yet, make this washing-and-prepping ritual part of your weekly meal prep activity!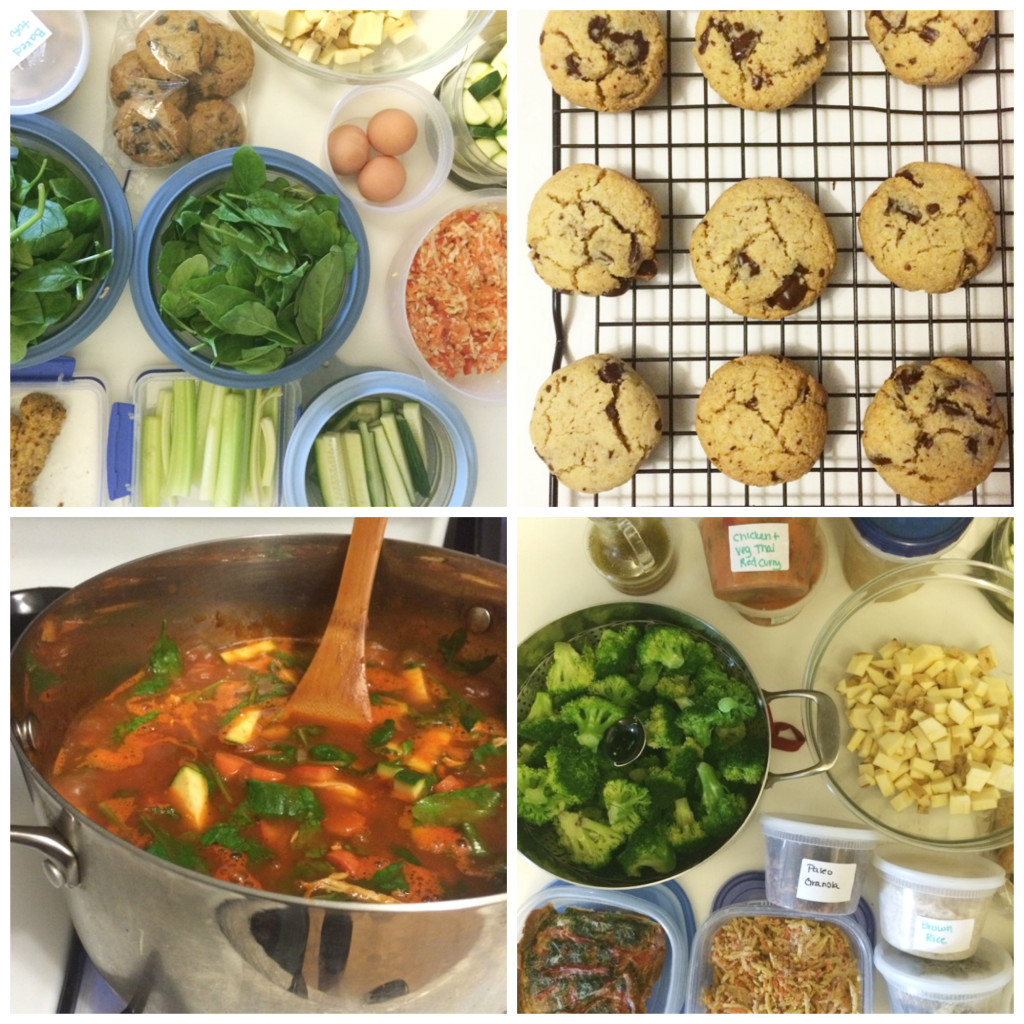 (9) Speaking of meal planning and prep: If you have a game plan for the week, you know exactly what to buy and won't waste money on foods that may end up in the trash. You can use the same ingredients for multiple meals, and since you know what you're going to eat for each meal, you won't throw in the towel and eat out. If planning and prepping entire days worth of meals is too much for you, focus on dinner. I tend to have the same thing almost every morning for breakfast (eggs or plain Greek yogurt with grain-free granola), so no need to plan those. For lunch, all you need is leftovers from the previous night's dinner, so no need for dedicated planning there either. Dinner is always the wild card, at least in my house, so I find that planning ahead, and even prepping some elements of your meals on Sunday gives me the best chance of sticking to the dinner plan, which ultimately means sticking to the budget!
Tip: there's no end to what your freezer can do for you; you can even prep a week's worth of meals and freeze them ahead of time. This is ideal, for example, if you're going out of town and don't want to be eating out for an extra week when you get back.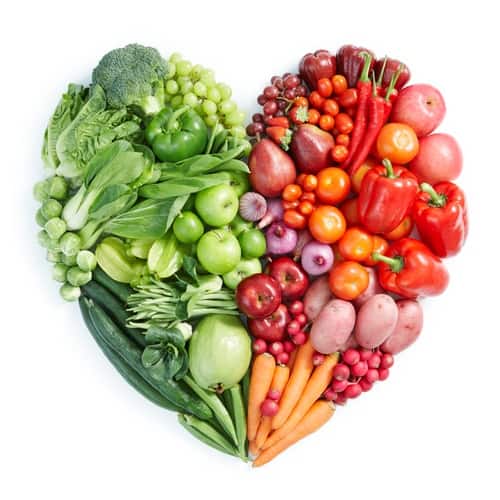 (10)  Buy real food: I think this goes without saying, but just in case – processed food may seem cheap, but remember that your body works on nutrition as much as calories. Calorie for calorie, processed foods may seem cheaper (and often are), but nutrient-for-nutrient, you're really getting cheated when you spend money on processed foods.
What are your favorite tricks for sticking to a grain free/paleo diet without breaking the bank? Leave a comment below!