These 17 wholesome Whole30 snacks will keep you on track to finish out your month right! There is something for everyone on this list.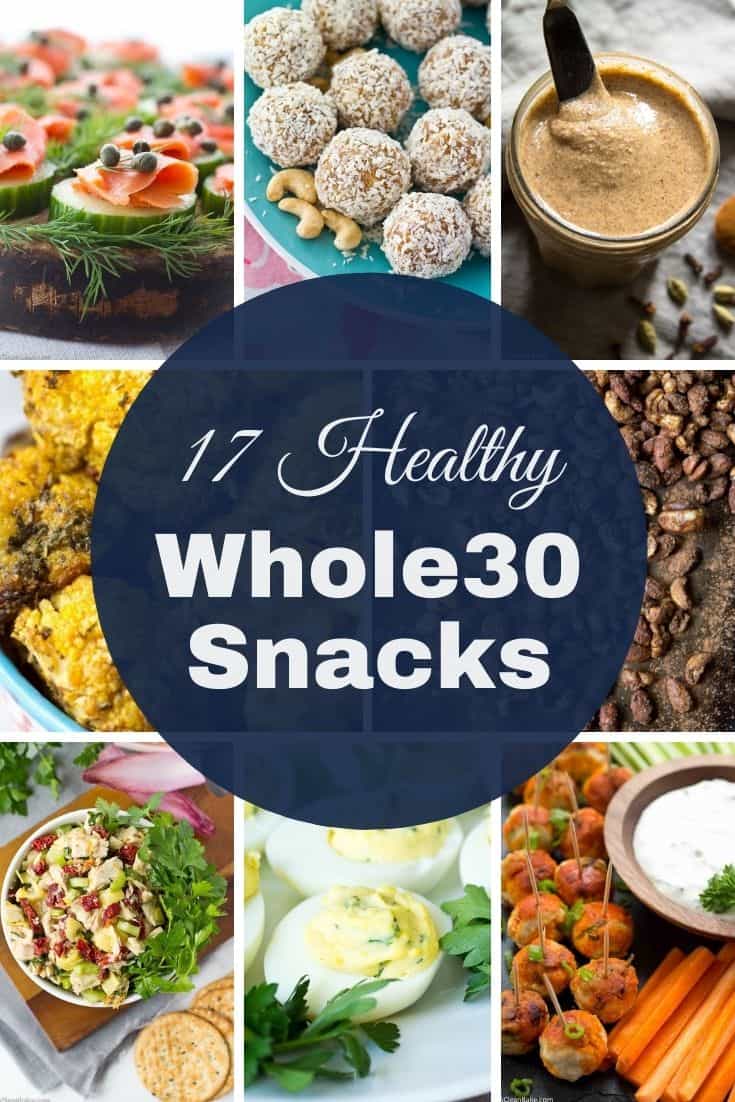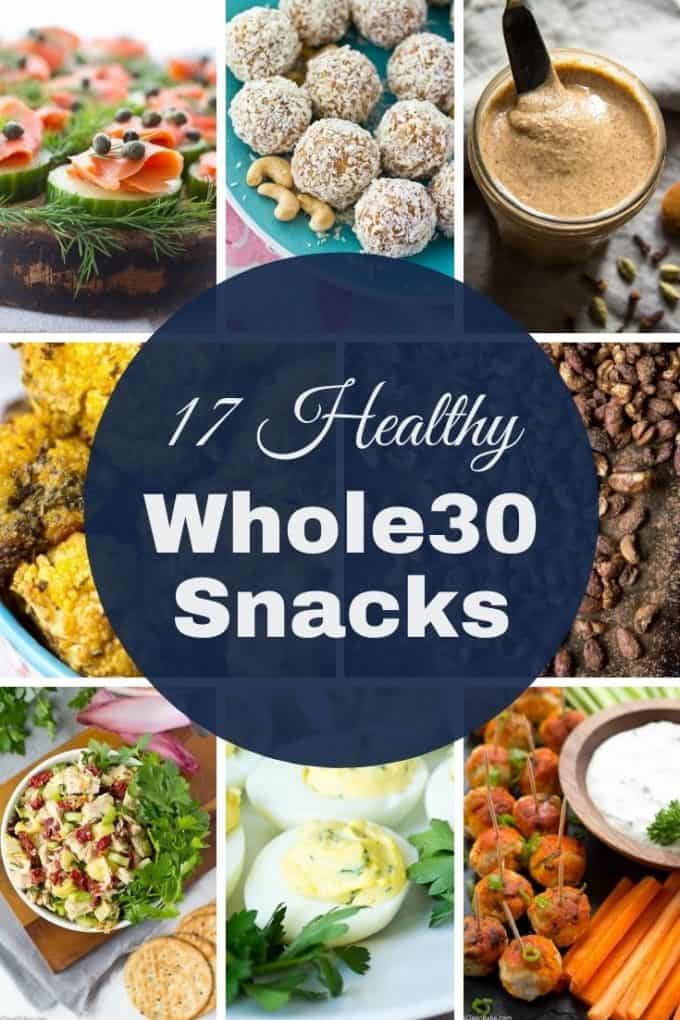 If you're one of the warriors completing a September Whole30 despite being knee-deep in e-learning and a seemingly endless quarantine, this one is for you. Also: I admire your strength.
Even if you're not following this protocol, these snacks are still for you. A Whole30 focuses on eating real food: No sugar, dairy, grains, or legumes, and if it comes in a wrapper it's probably out of the question. With the exception of a limited list of approved Whole30 snacks, condiments, and seasonings, most packaged products aren't permitted.
Which means, of course, that many of your favorite snacks — including potato chips, pita chips, pretzels, and popcorn — are to be completely eliminated for 30 days. With your cupboards looking more empty than usual, you may be left thinking, "But what's left to snack on!?"
The answer: Plenty. All fruits, vegetables, nuts, eggs, and high-quality meats can be consumed on a Whole30. Below, I'm sharing 17 of my favorite snack recipes to get you through the next 30 days.
17 of the Best Whole30 Snacks to Get You Through 30 Days
Whether you're doing your first Whole30 or your fifth, you'll definitely want a few snacks to tide you over between meals. The below Whole30 recipes are ideal for a midmorning or afternoon snack — or whenever hunger hits.

Almond butter can be smothered on celery sticks or other veggies, spread on roasted sweet potato "toast," or eaten straight from the jar. For this recipe, you'll need to leave out the stevia. Alternatively, you can try this recipe for toasted coconut almond butter (again, omit the sweetener) or this recipe for apple cinnamon walnut butter. Remember, most sugar-free nut butters are Whole30-friendly, but peanut butter is not.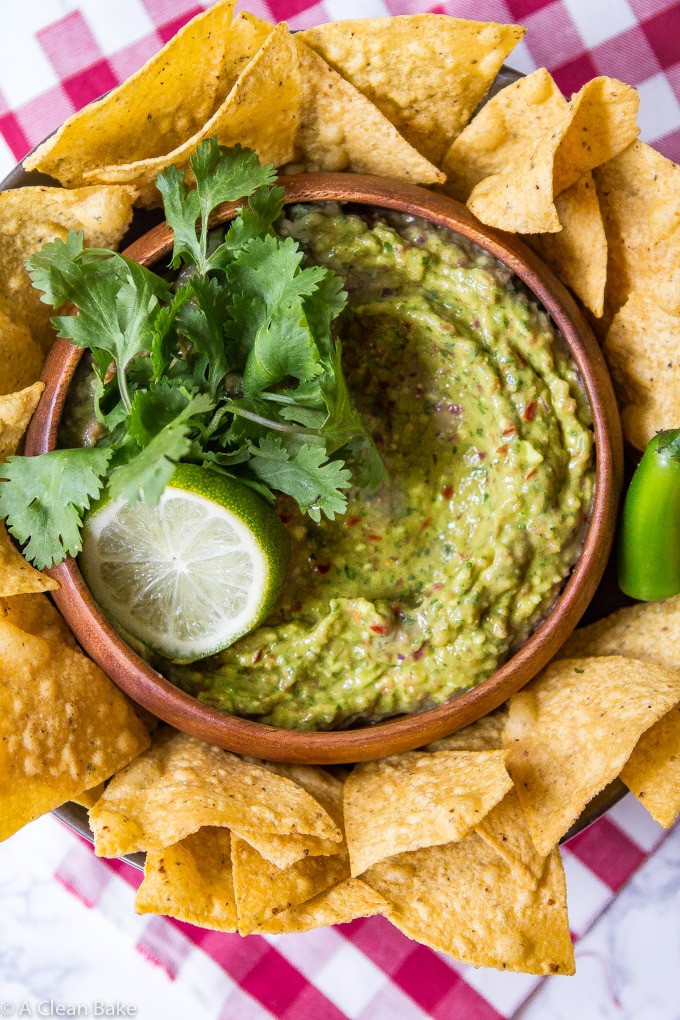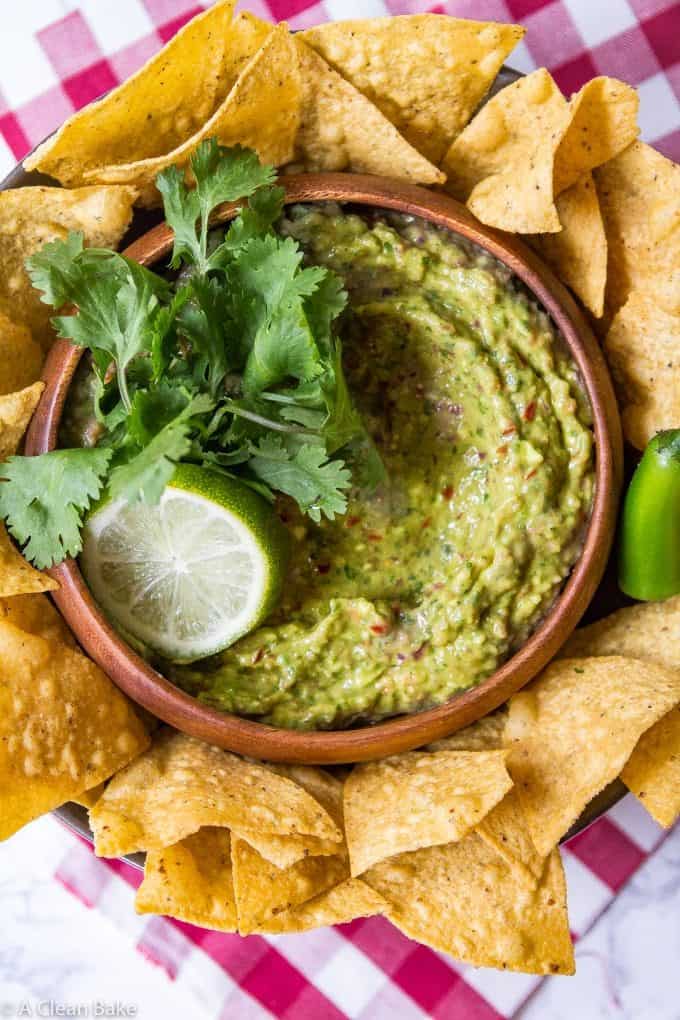 This homemade guacamole is easily whipped up in the food processor, using red onion, cilantro, lime, tomatoes, and avocado. For dipping, corn chips aren't an option, but you can use bell pepper slices or homemade tostones (homemade plantain chips).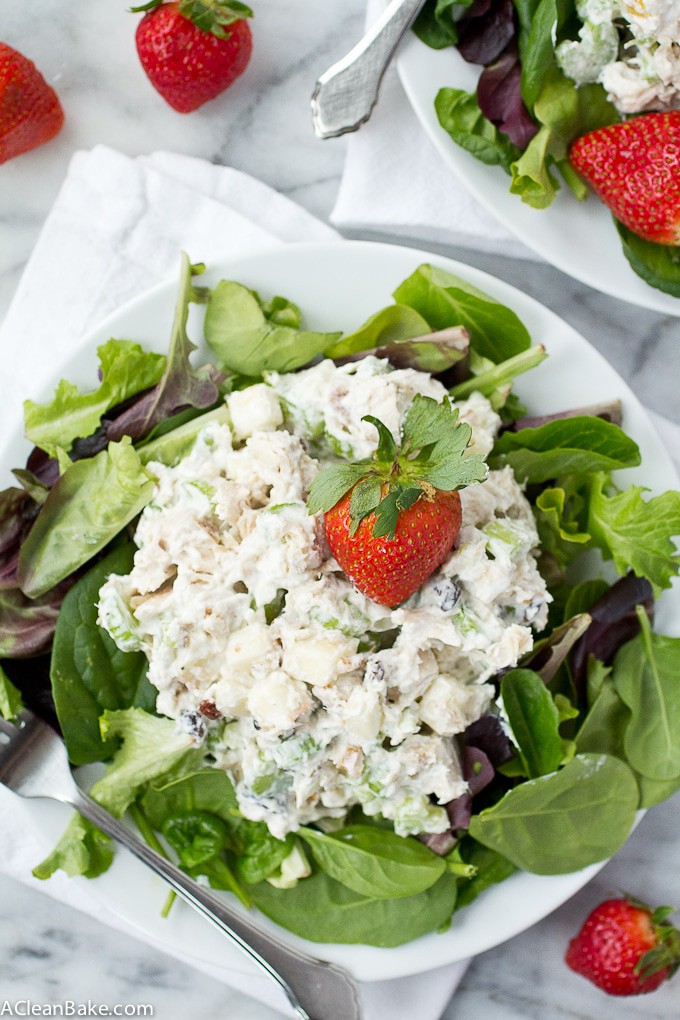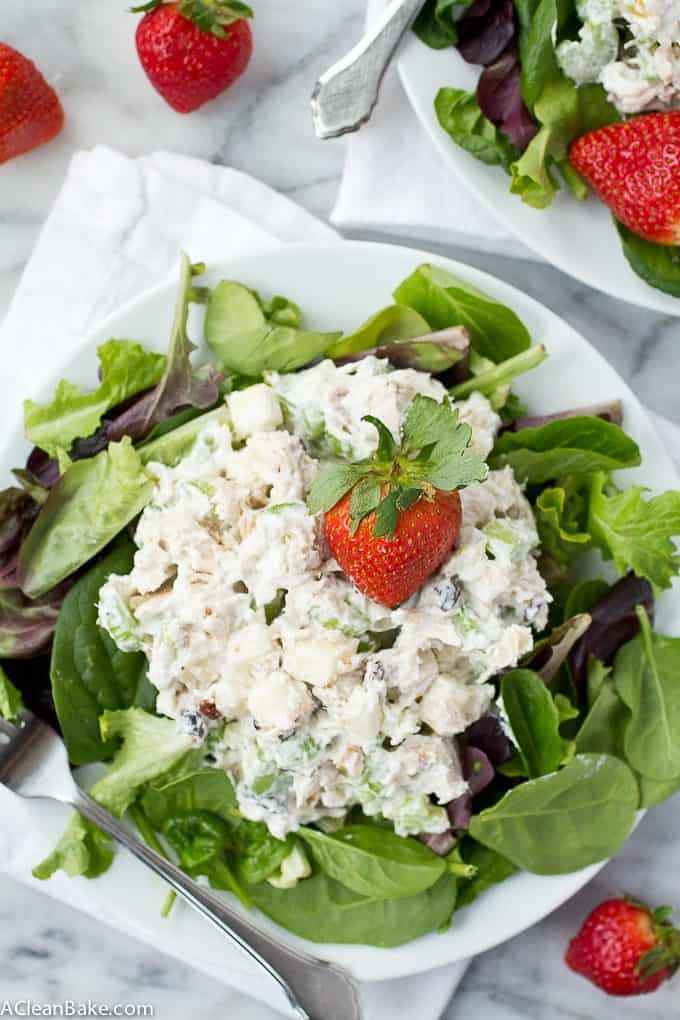 This waldorf chicken salad is gluten and dairy free, and can easily be enjoyed on top of a bed of lettuce, or scooped with celery sticks or cucumber slices. Be sure to purchase raisins without any sugar added, or leave the raisins out entirely. And make sure you use a Whole30-compliant mayo, like Primal Kitchen, or make your own.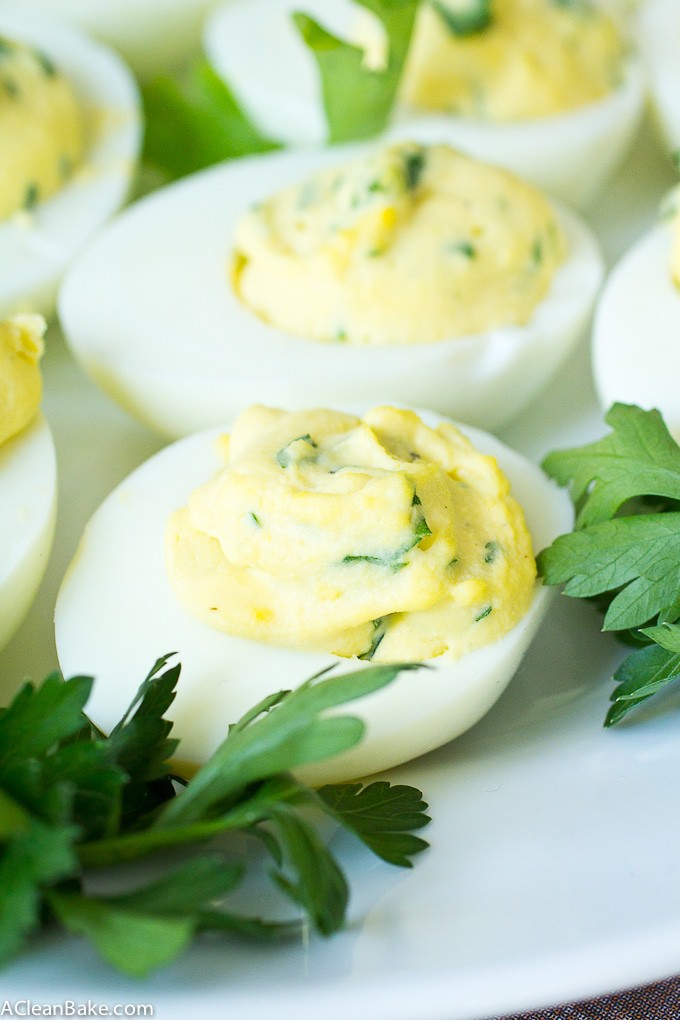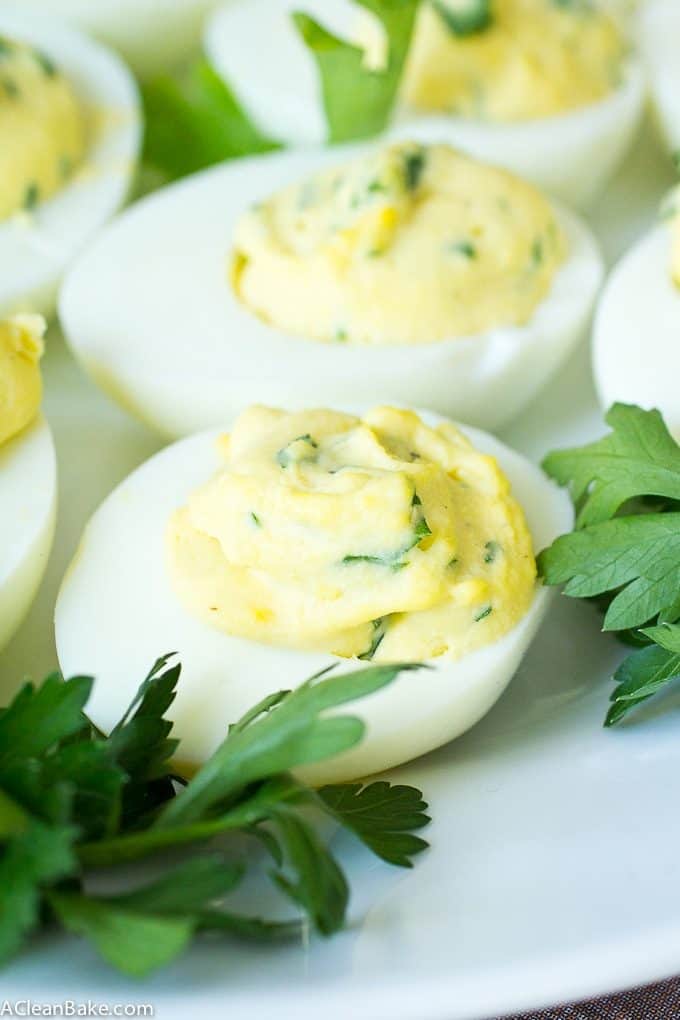 If you're on a Whole30, hard boiled eggs make a great snack option. If you're looking to liven things up a bit, you could choose to make deviled eggs instead. These herbed deviled eggs are made with Whole30-friendly mayonnaise, parsley, and lemon juice for added flavor.
For an on-the-go snack that easily be stored in a gym bag, desk drawer, or purse, you can make your own trail mix. However, you'll need to avoid chocolate, dried fruit with added sugar, and other sneaky ingredients. This recipe contains cashews, coconut flakes, macadamia nuts, Brazil nuts, and dried tropical fruits for a convenient snack option (simply leave out the white chocolate, and any dried fruit with added sugar or other forbidden ingredients).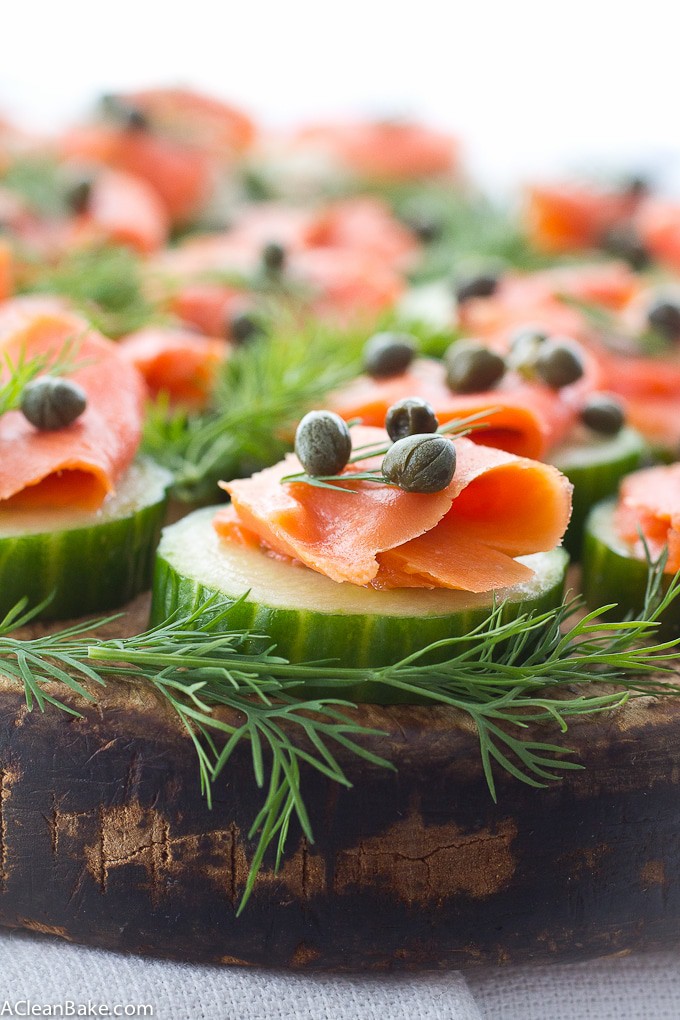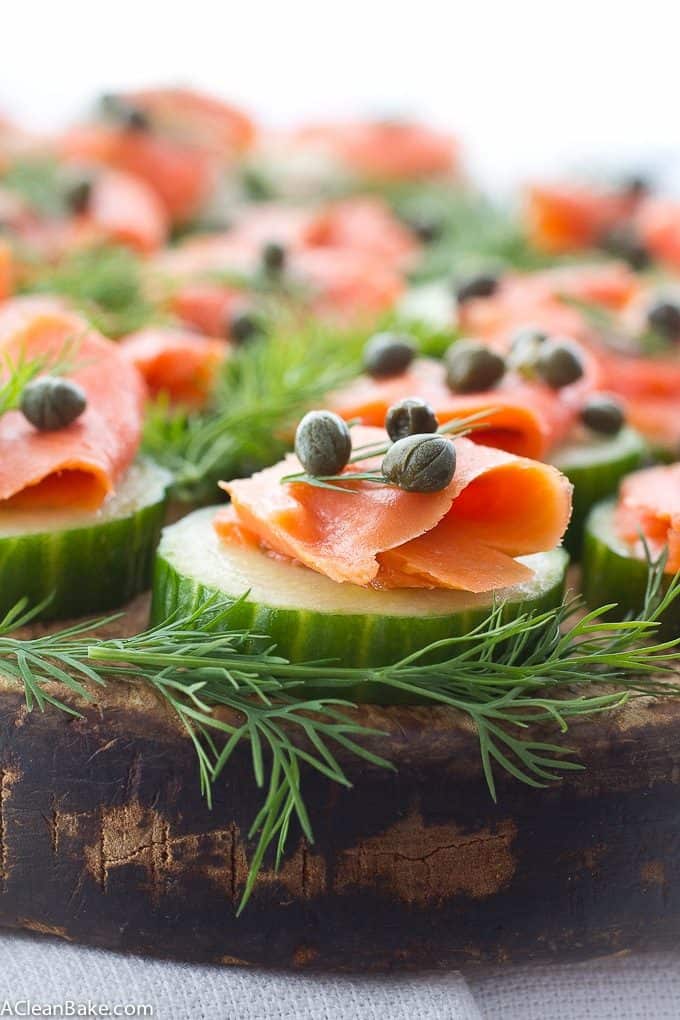 Here's a Whole30-snack hack for you — any food that you typically top on bruschetta, pita, or crackers can be plated on sliced veggies instead. With these salmon bites, you can layer wild-caught smoked salmon, capers, and fresh dill on cucumber slices for an easy snack.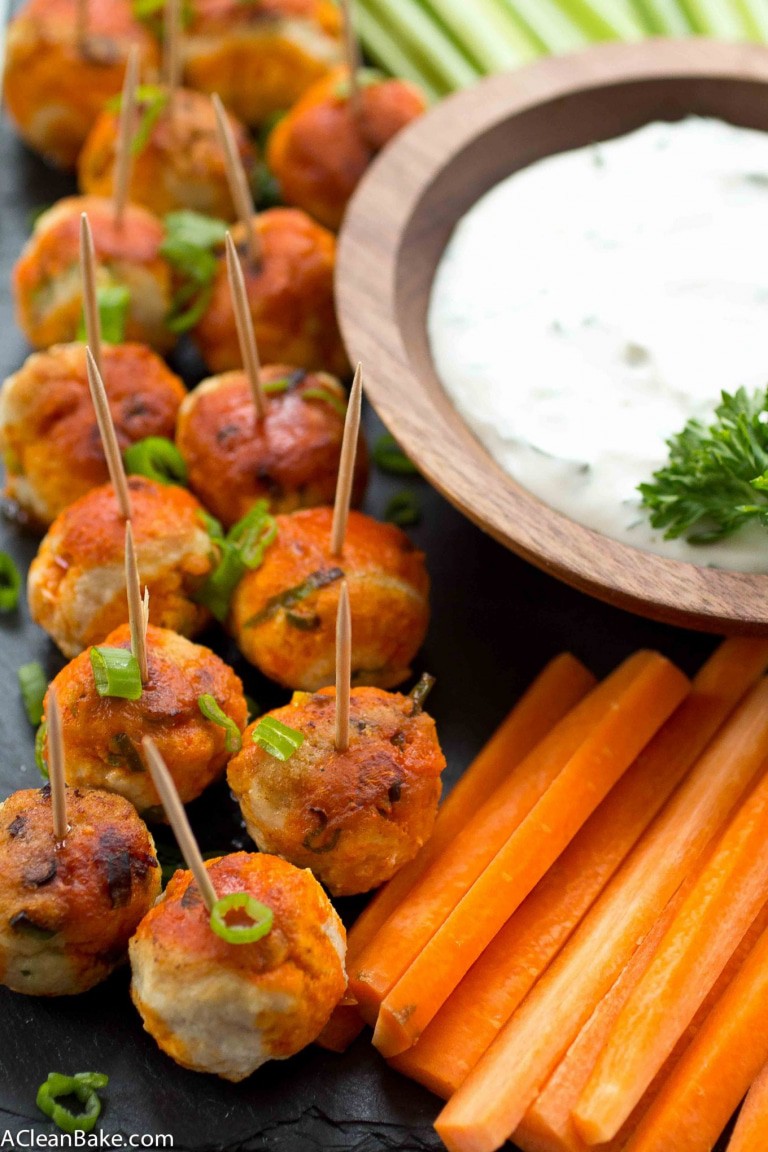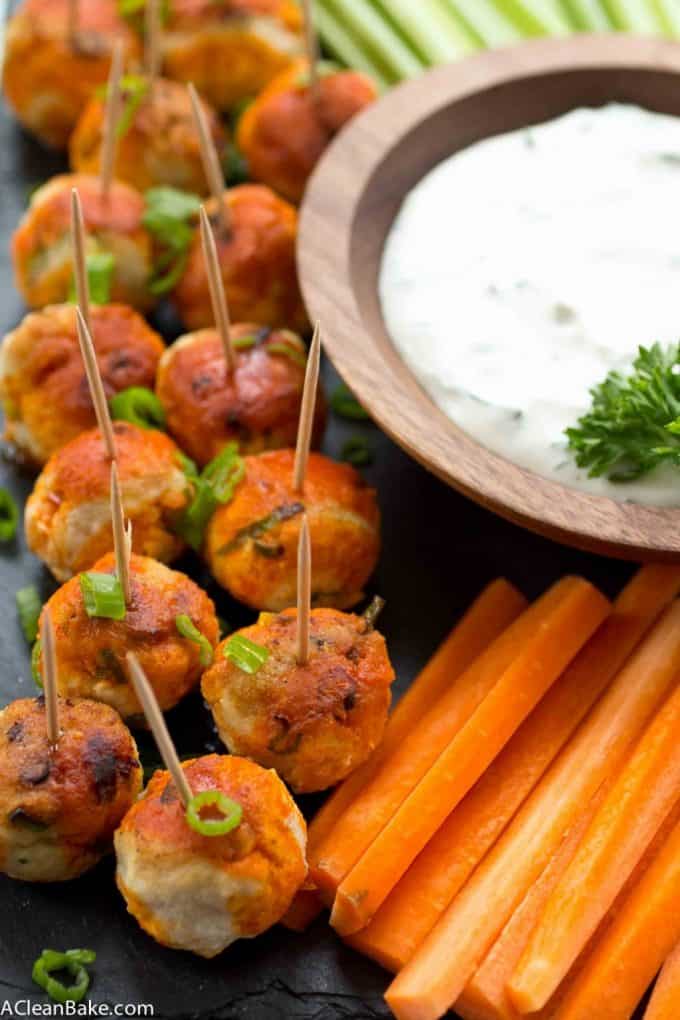 Most recipes — including entrees — can be made into an appetizer, finger food, or snack by simply stabbing them with a toothpick. These buffalo chicken meatballs might look like a main dish, but when served alongside a Whole30-friendly dipping sauce and stabbed with a toothpick, they make a crowd-pleasing appetizer.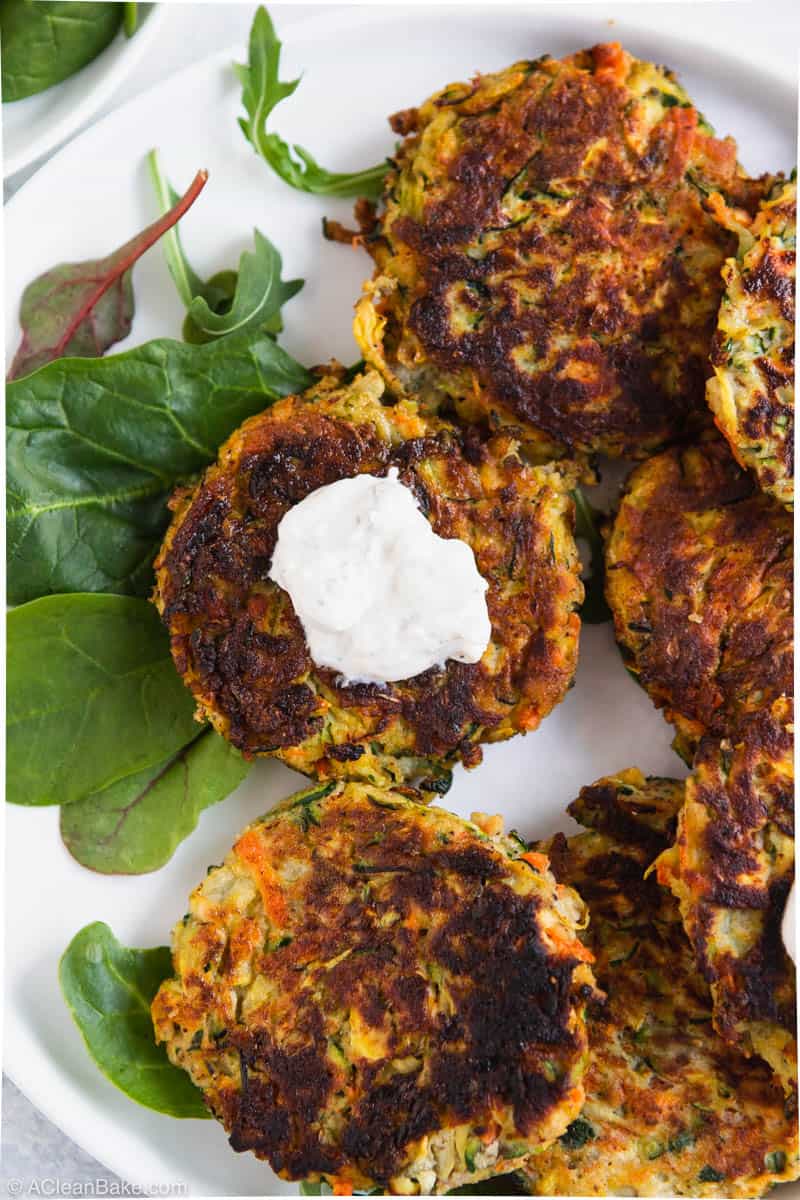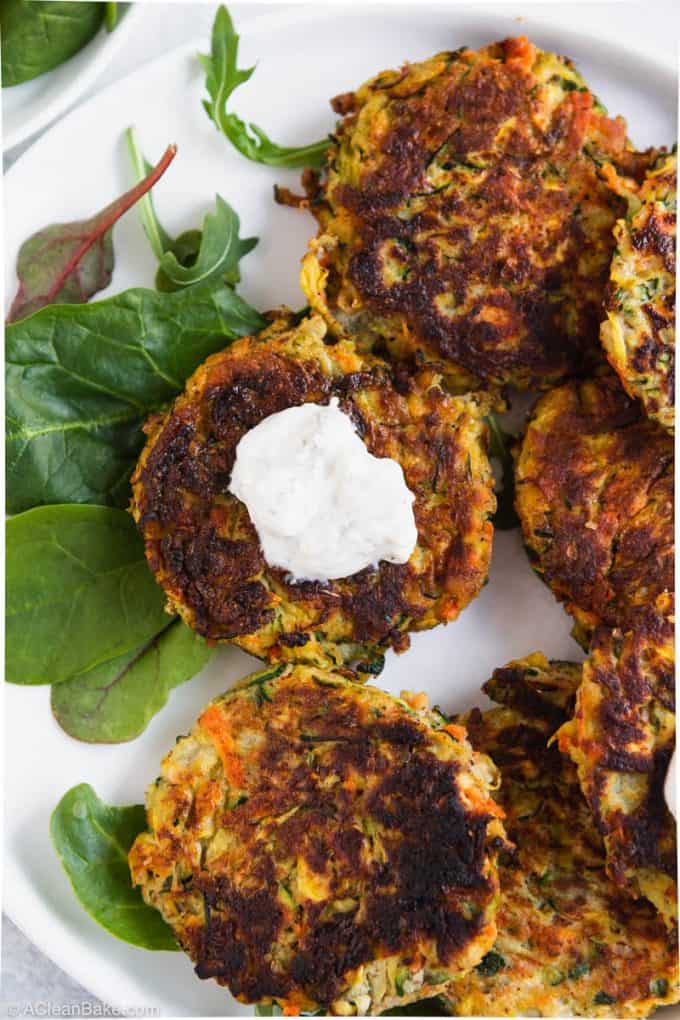 Every ingredient within these crispy veggie fritters are Whole30 compliant. Each "pancake" is held together with almond flour and eggs (although you can sub cassava or coconut flour for a nut-free variation), making them gluten-free, keto, and paleo-friendly. You'll simply want to omit the dipping sauce, or follow the alternative instructions in the recipe notes using a Whole30-friendly, dairy-free yogurt.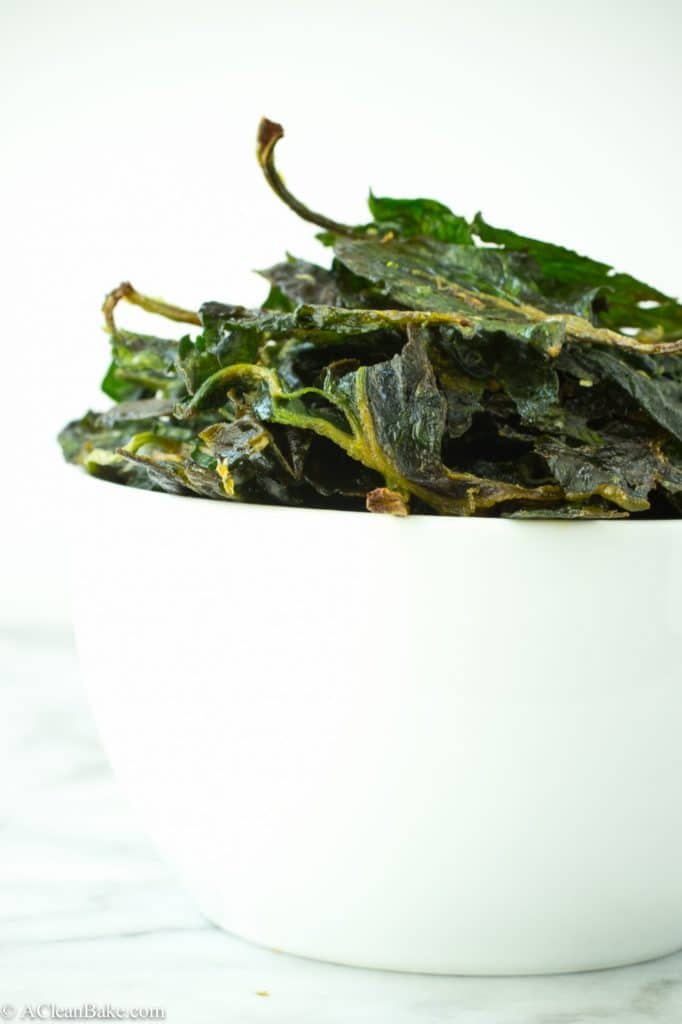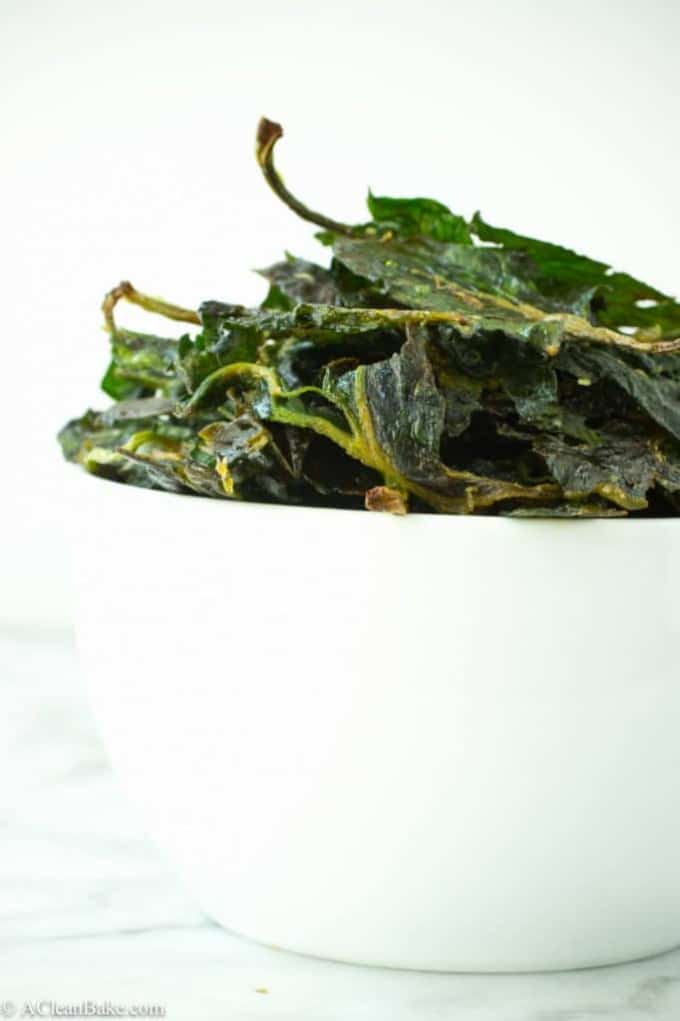 Kale chips may get all the attention, but these spinach chips are just as satisfying. Made with just lime zest, salt, spinach leaves, and extra virgin olive oil, they come out crispy from the oven in just 30 minutes. Enjoy them whenever you're craving your former favorite crunchy snacks, like tortilla chips, potato chips, or crackers.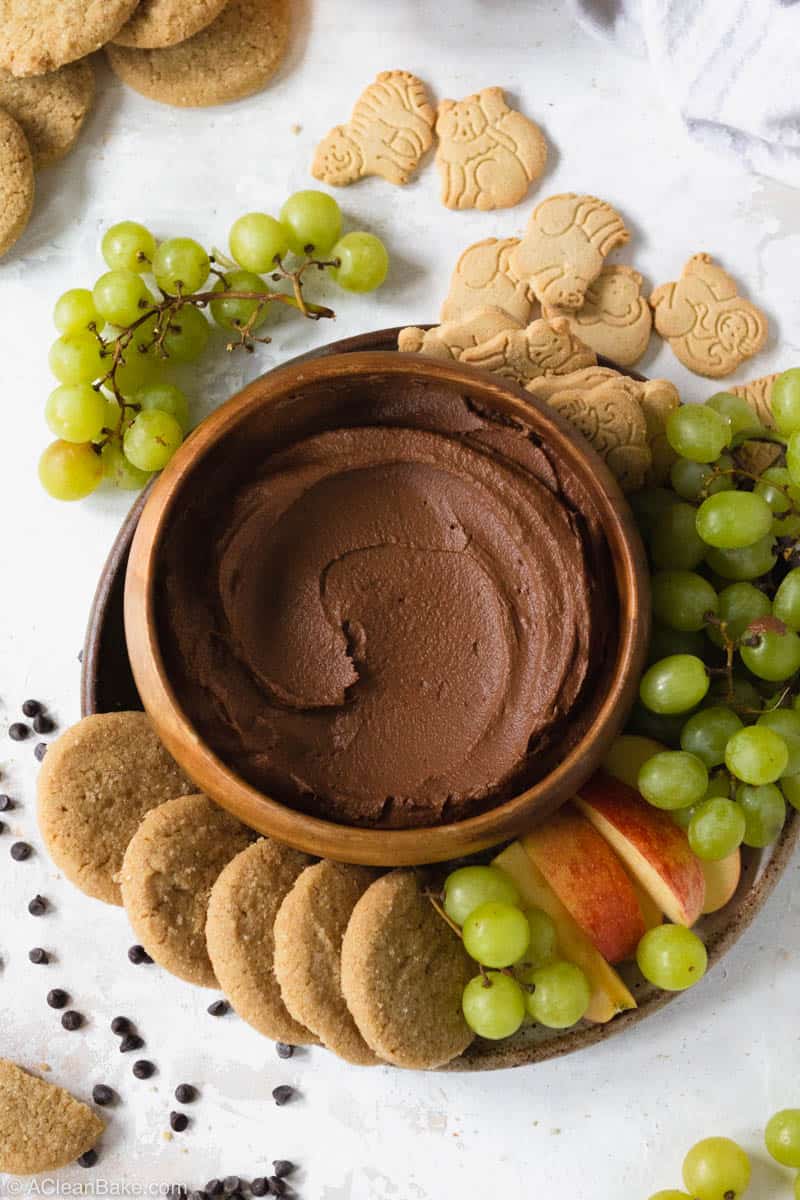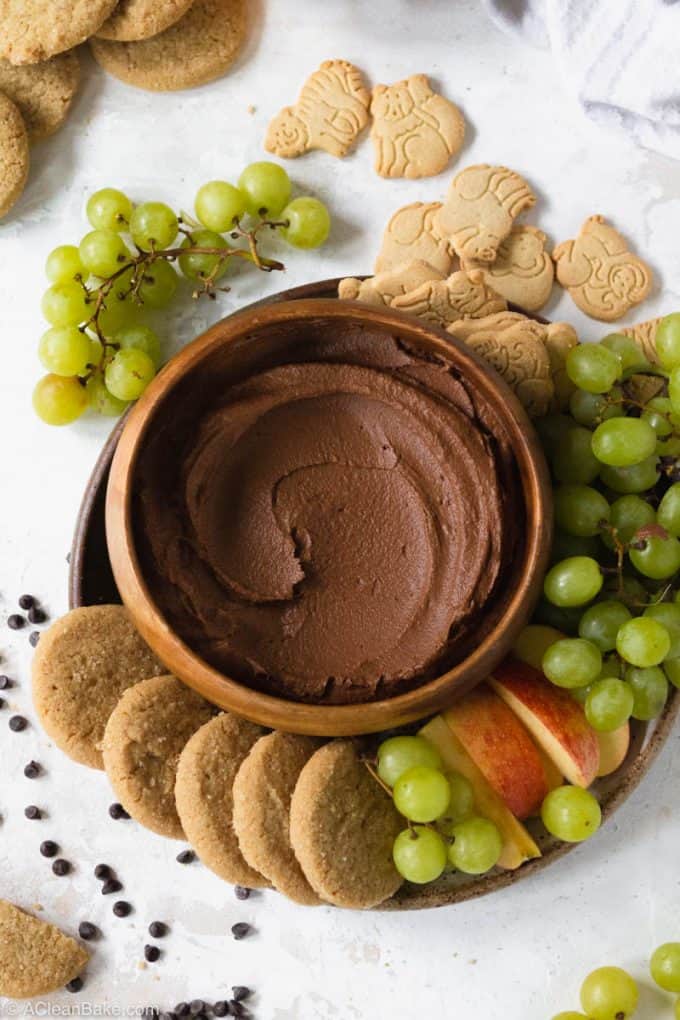 Traditional hummus isn't Whole30 friendly, as chickpeas are a legume (which aren't permitted). However, this chocolate "hummus" can be made with sweet potatoes instead of chickpeas. You will need to omit the maple syrup entirely, which will give it a slightly less sweet taste. If you are having trouble getting it to process smoothly without the maple syrup, add a little bit of neutral oil or water. Serve with apple slices, blueberries, pineapple chunks, or other fresh fruit.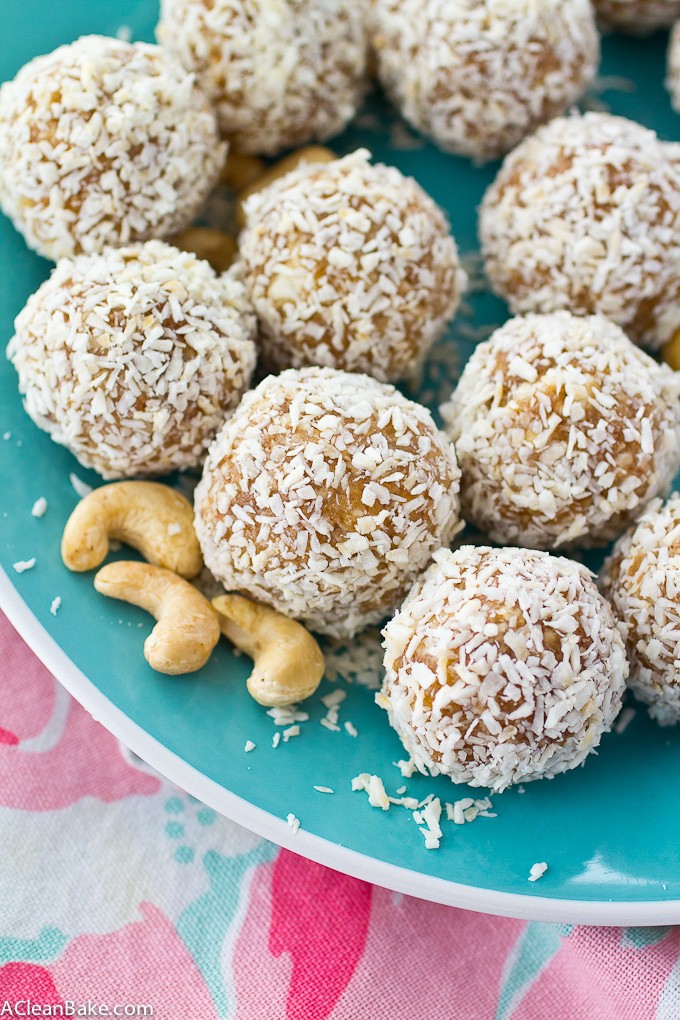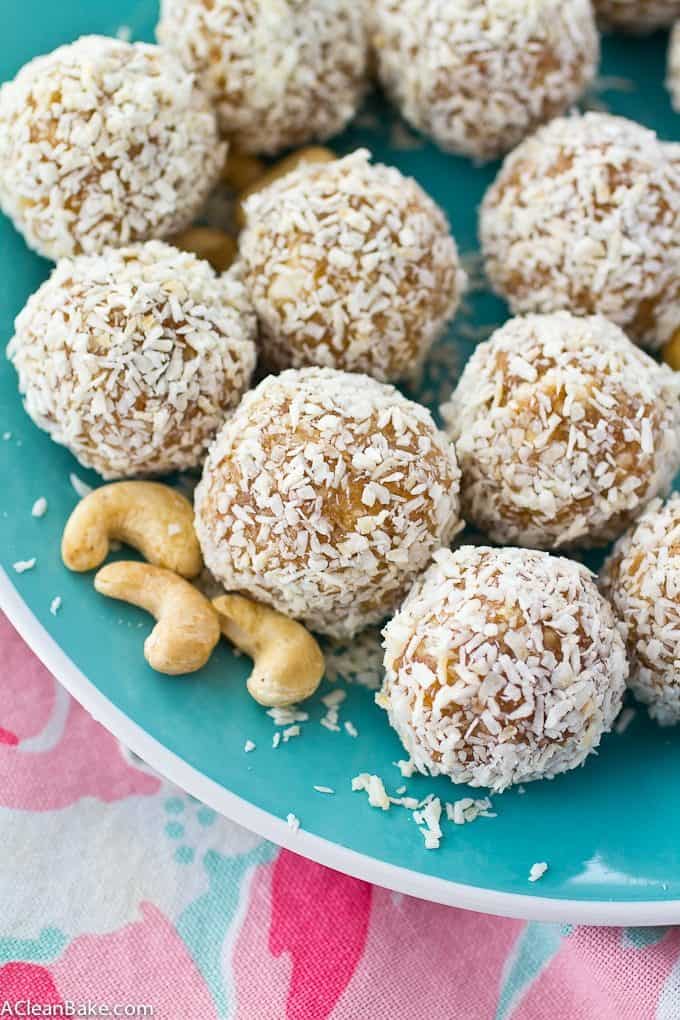 A few on-the-go energy bars, like some Larabars or RX Bar varieties, are Whole30 compliant. However, rather than scan label after label at the grocery store, you're better off making your own. These coconut cashew energy bites combines combine cashews, coconut, water, dates, and cinnamon into a delicious treat (simply leave out the monk fruit sweetener).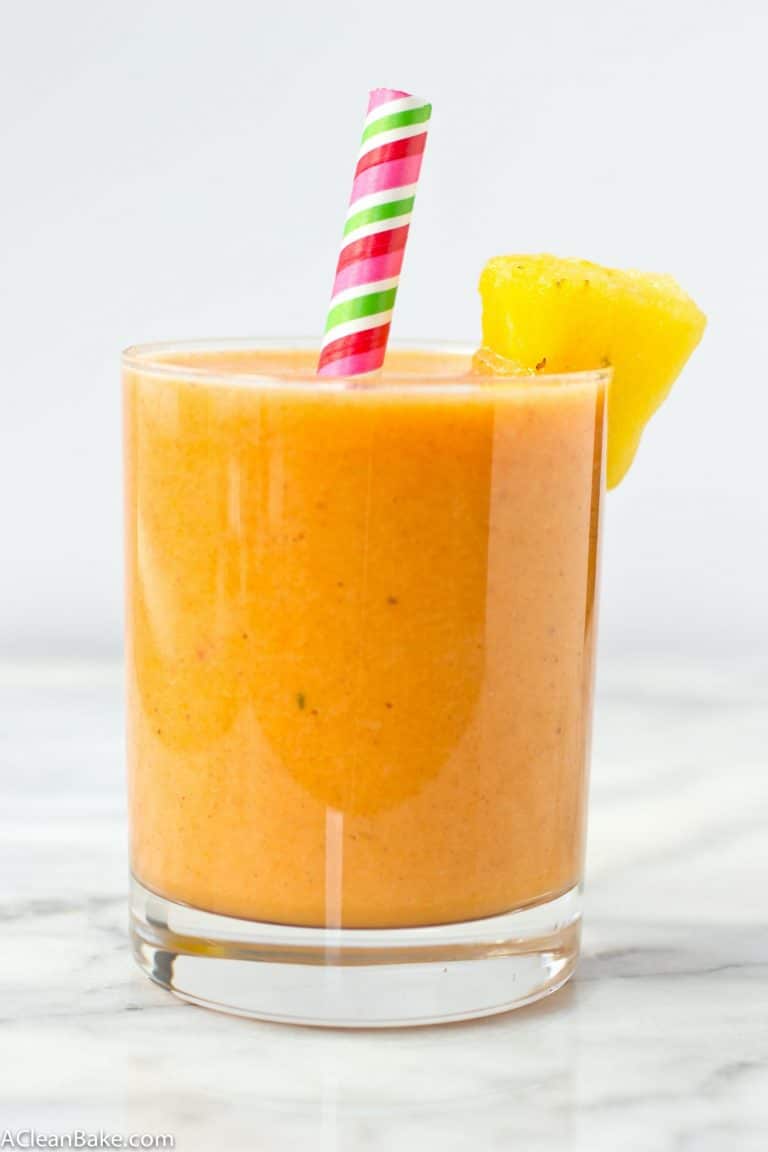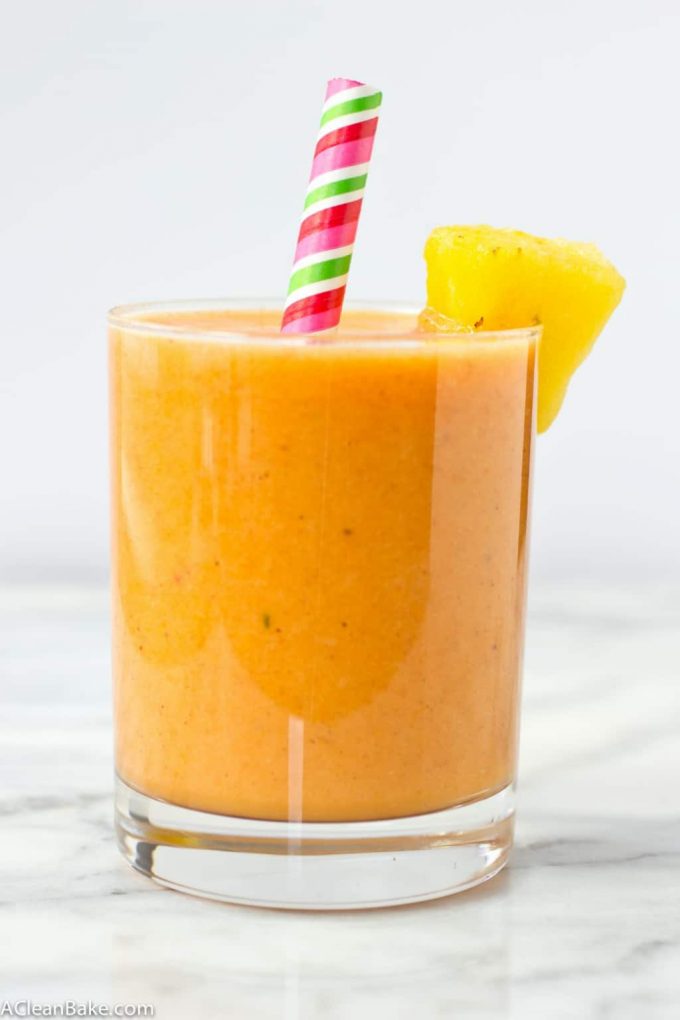 Smoothies make an easy Whole30 snack, breakfast, or after dinner treat. However, when whipping up any smoothie, you'll want to avoid sweeteners, dairy yogurt or kefir, and other unwanted ingredients. This pineapple smoothie is made with baby carrots, pineapple chunks, bananas, coconut milk, and ice cubes for an easy treat. Simply leave out the pineapple juice (juice is only allowed on Whole30 as a sweetener, so let's just leave it out entirely).
Popsicles are incredibly easy to make (if you don't own a popsicle mold, you can use an ice cube tray instead). These strawberry and "cream" popsicles are made by blending strawberries, vanilla, and coconut milk together, then pouring the mixture into molds before freezing. Simply leave out the maple syrup, or any other sweetener.

Mixed nuts always make a no-fuss snack option. But if you're looking to jazz things up a bit, you can try these candied walnuts instead. To prepare in compliance with Whole30, just skip the sweetener. Simply sprinkle walnuts with coconut oil, cinnamon, and vanilla, and cook according to the recipe instructions. You could also use this same recipe with cashews, pecans, or almonds.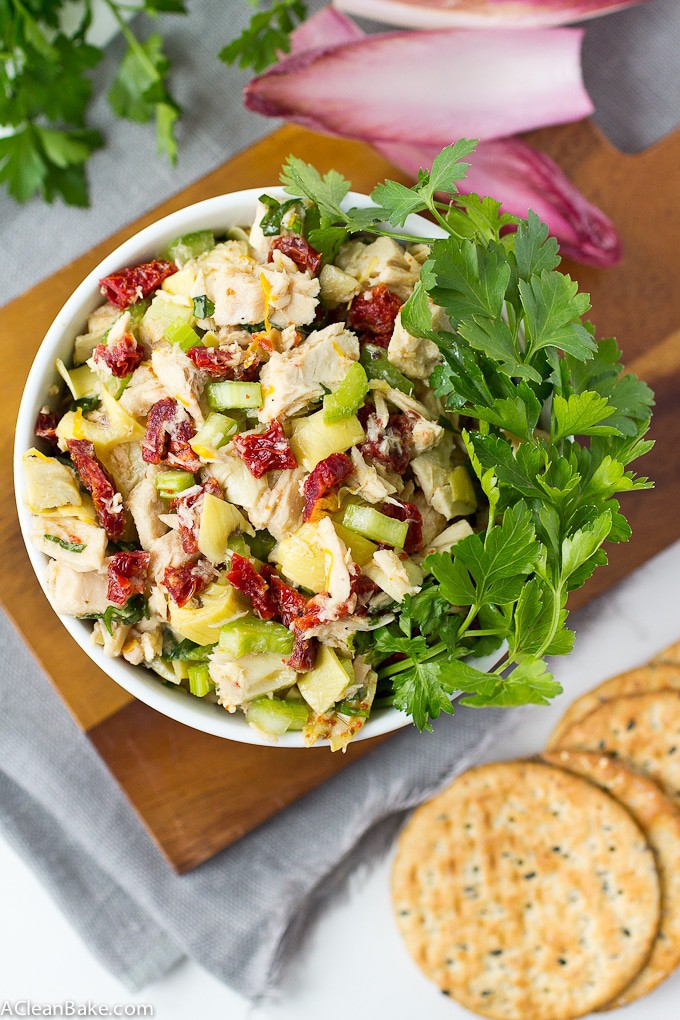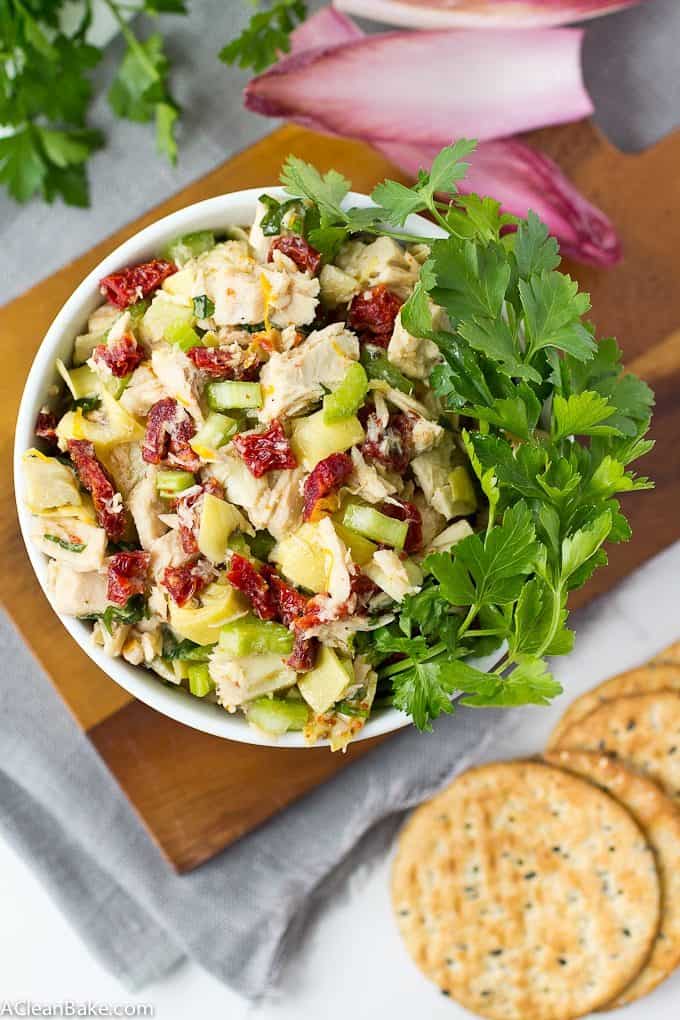 This tuna salad is completely mayo-free, so you don't have to worry about finding a Whole30-friendly product. Made with artichokes, tuna, sun dried tomatoes, celery, and plenty of fresh herbs, it's loaded with veggies and healthy fats. Enjoy over arugula, butter lettuce, or cucumber slices.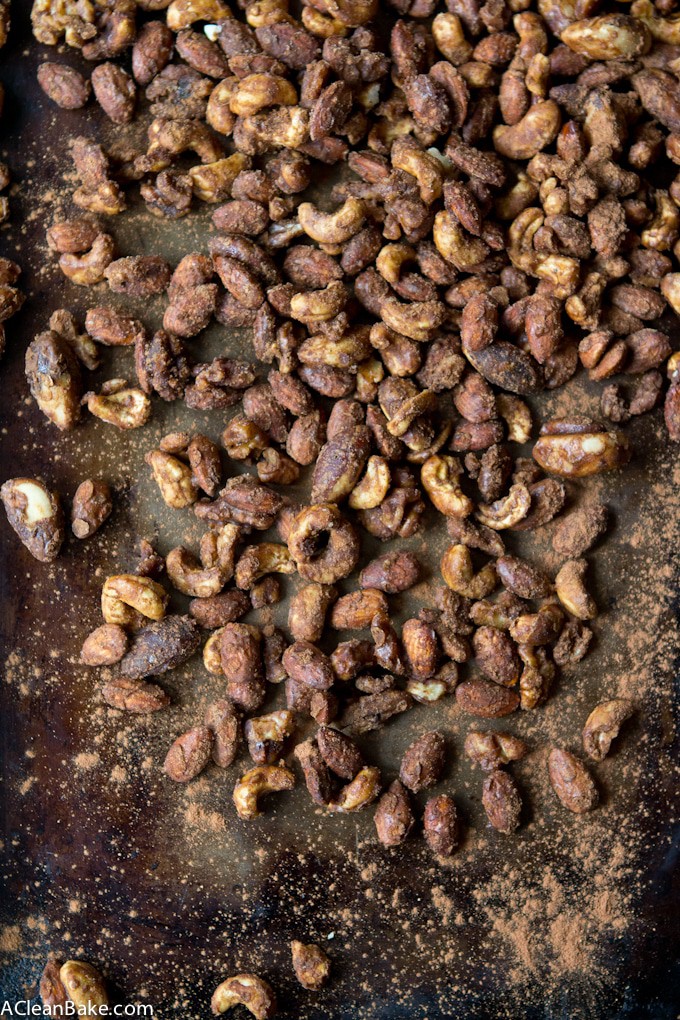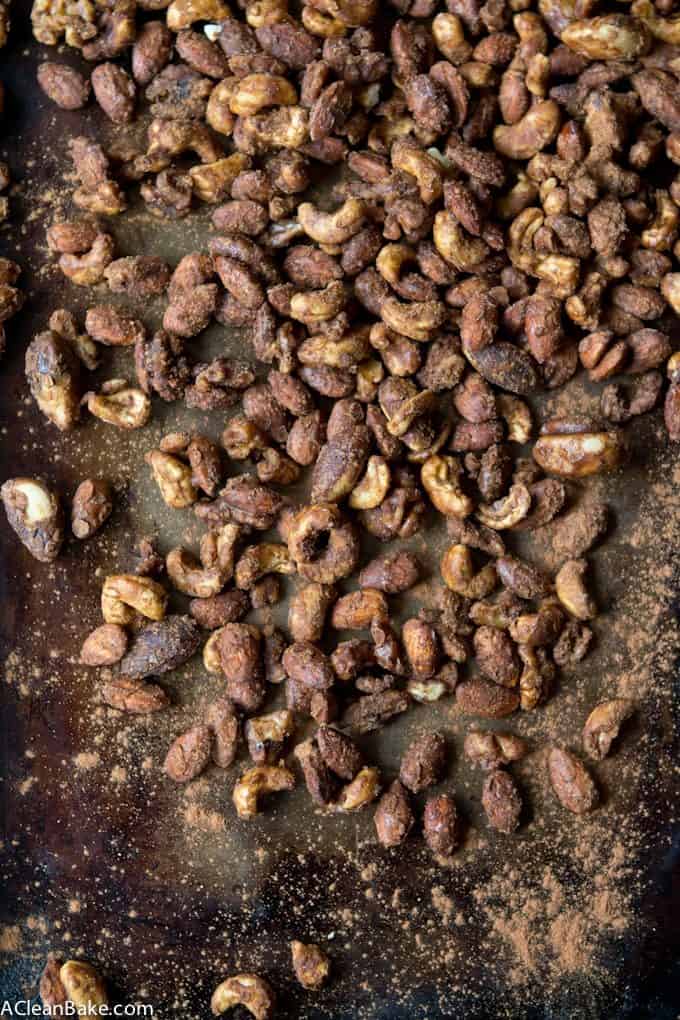 When you're on a Whole30, your slow cooker will become one of your favorite meal prep tools in the kitchen. These candied spiced nuts take two hours in the slow cooker, coating mixed nuts in egg whites and pumpkin pie spice. Leave off the coconut sugar to make them Whole30.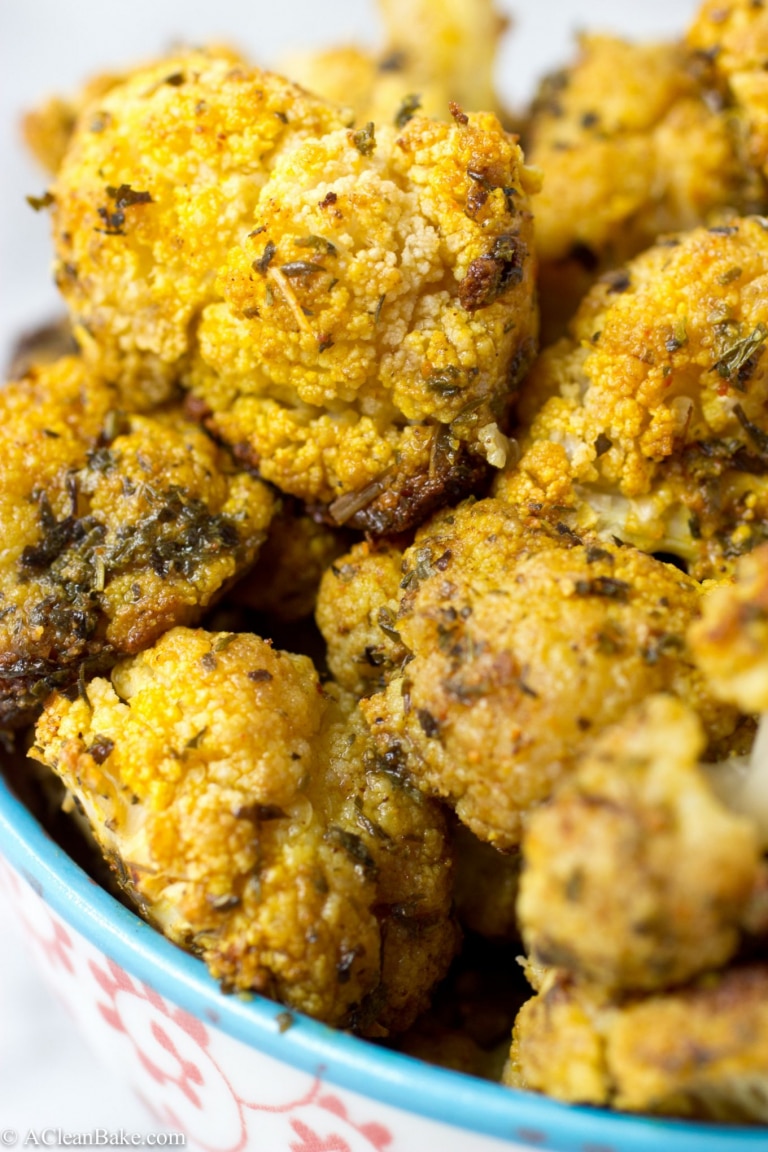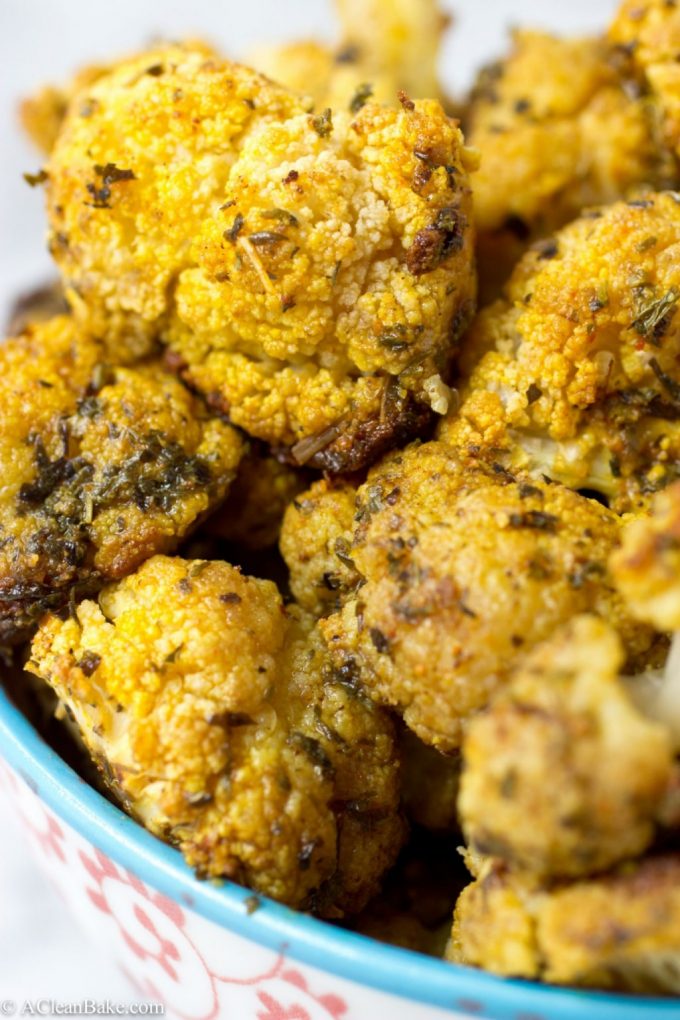 Yes, raw fruit and vegetables make easy, healthy snack options — but I'd take roasted veggies over raw almost any day of the week. A large batch of this savory roasted cauliflower can be made at the beginning of the week, then enjoyed for days to come.
Enjoy These Healthy Snacks to Get You Through A Whole30
When it comes to snacks, the rules and guidelines for a Whole30 still apply: Stick to real foods, plan ahead, and always keep Whole30 compliant foods on hand.
Each of the above recipes can be meal prepped on Sunday, then enjoyed throughout the week. By keeping them stocked at home or in your office fridge, you're less likely to have a "slip up" due to a lack of Whole30 options.
For more Whole30 recipes, be sure to check out this post on Whole30 lunch recipes. And happy snacking!