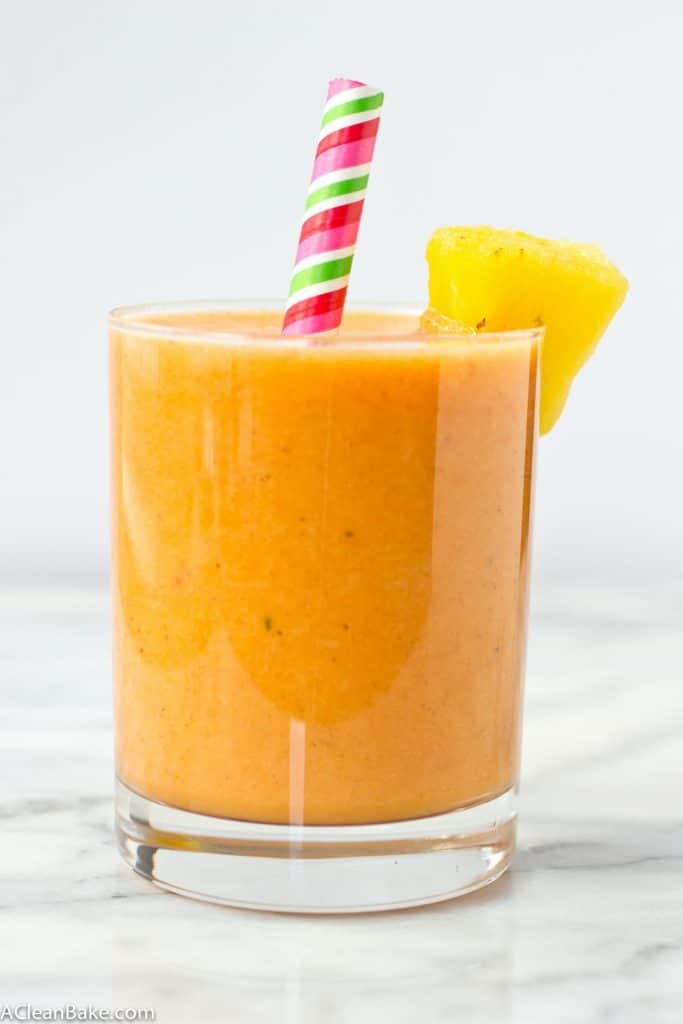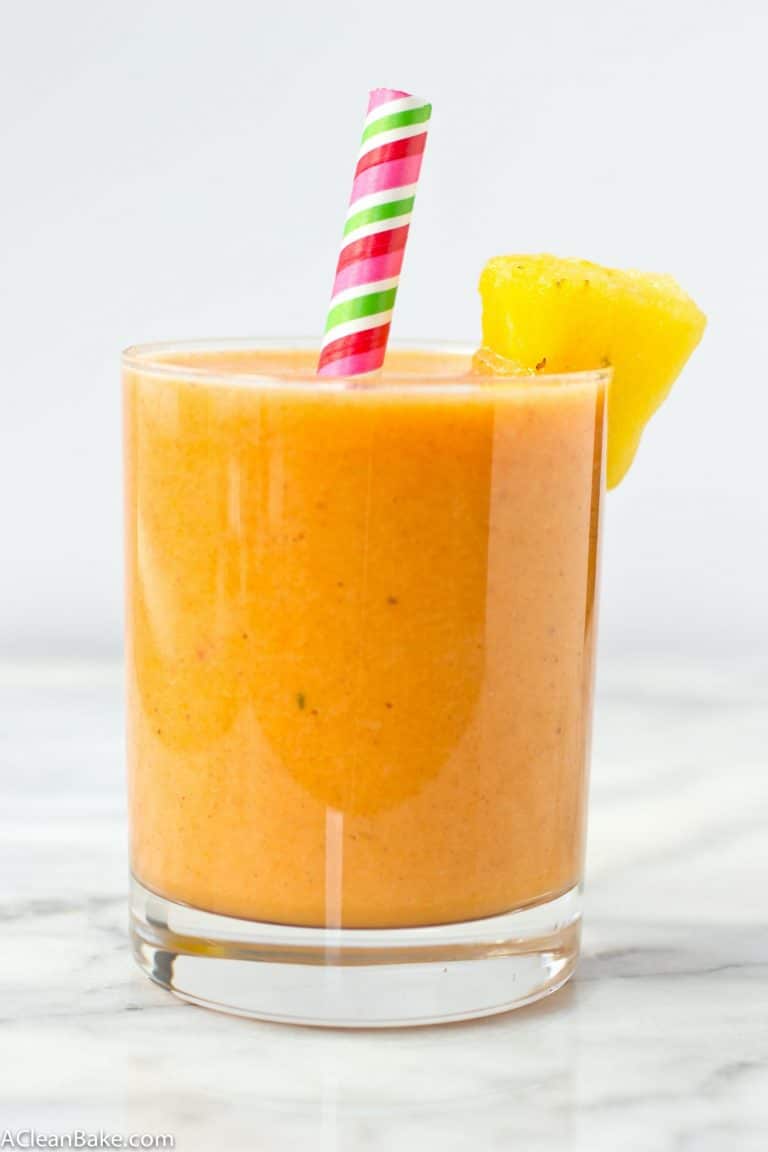 Whether or not the world needs, let alone wants, another healthy smoothie is debatable, but at the moment, we have more pressing concerns. Namely: did you have any idea that pineapple and nutmeg go so well together? I didn't even consider it until I had a drink at
this innovative cocktail bar
that combined pineapple juice, nutmeg, and –  in its typical fashion – one million other flavors, and it was spectacular. I don't know about you, but I am a little boozed out after the holidays, so a healthy, nutritious pineapple nutmeg detox smoothie is much more appealing than a(
nother
) cocktail.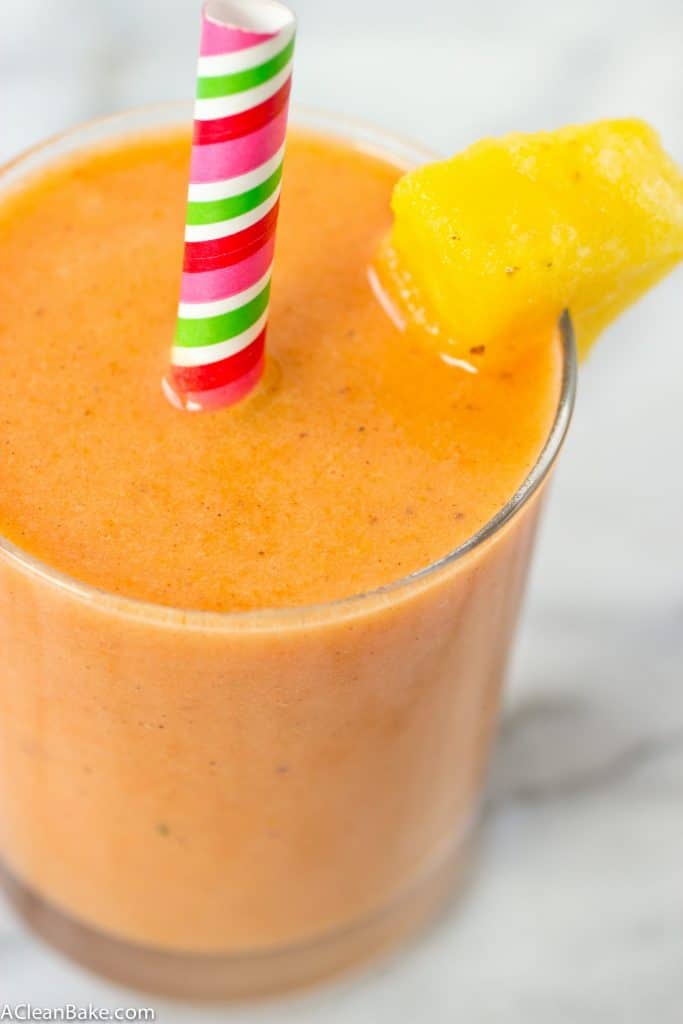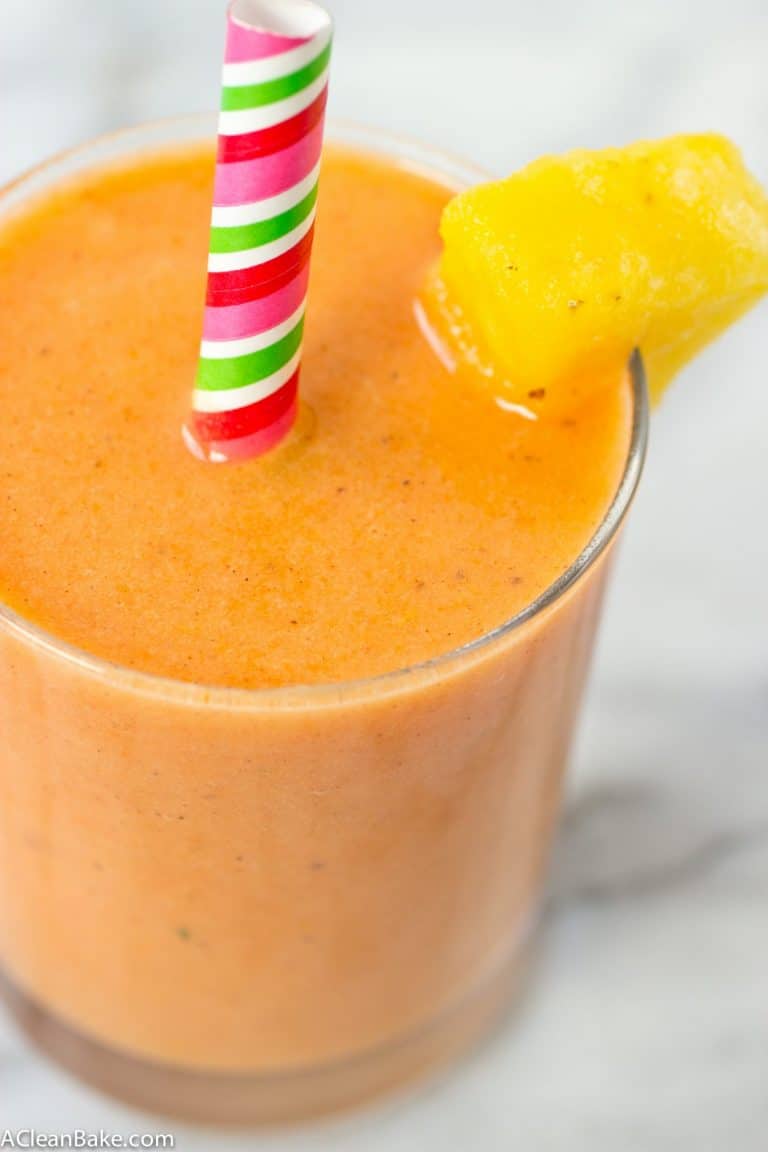 This drink provides all the health and flavor benefits of the pineapple-nutmeg duo, but also incorporates an ingredient I have never used in a smoothie before: carrots. I just couldn't bring myself to post
another
green
smoothie, but I don't like how sugary all-fruit smoothies can be. Carrots work great in juices, so why not smoothies? Well, I'll tell you why not: when raw, they never fully break down in the blender and end up tainting your silky smooth drink with chunky, fibrous bits of crunchy vegetable – it's neither appetizing nor entirely choke-proof. Gross. The solution is to quick cook them in the microwave, and then let them cool very slightly so they are soft enough to puree but not so hot that they melt the frozen fruit in the drink. Throw in some frozen banana and coconut milk for creaminess, and top with a sprinkle of
granola
for texture and maybe even a dusting of cinnamon or nutmeg for added flavor (not that you need it) and you're in business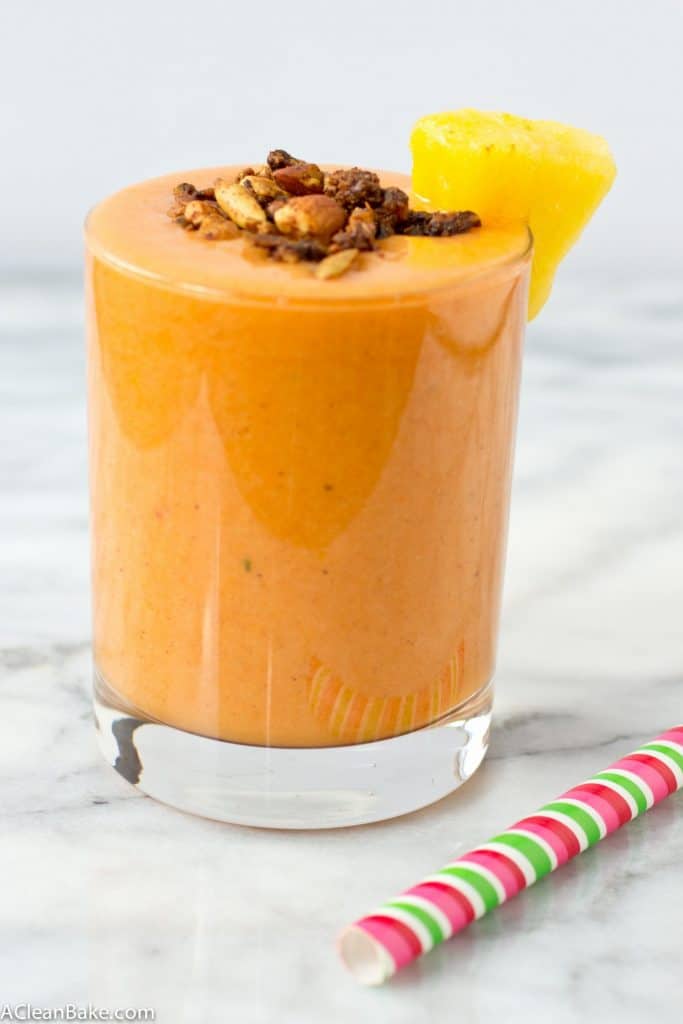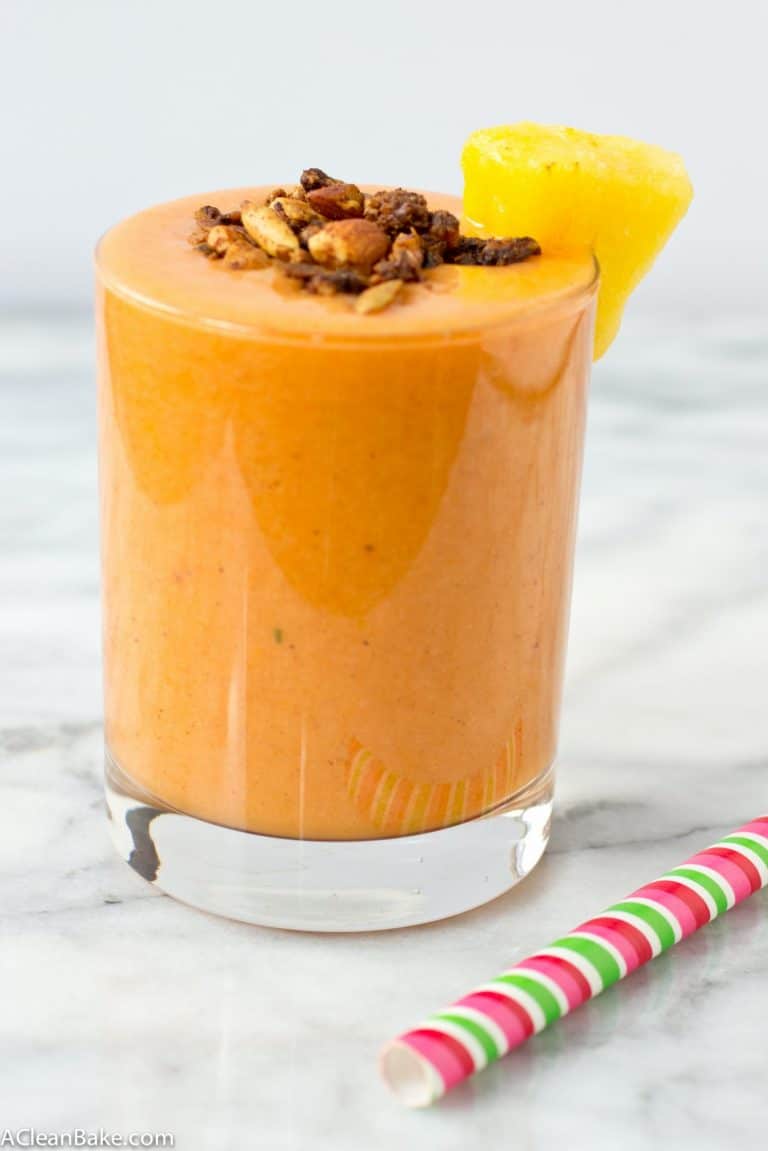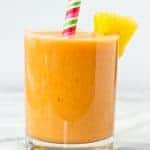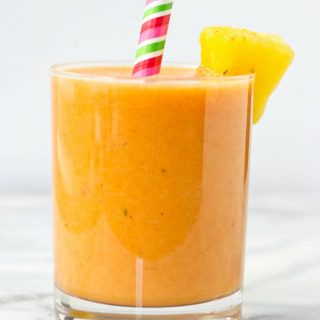 Pineapple Nutmeg Smoothie
Ingredients
1/2

cup

baby carrots

or roughly chopped

1

cup

frozen pineapple chunks

1/4

packed cup mashed overripe banana

2

Tablespoons

coconut milk

1/2

teaspoon

nutmeg

1/4

teaspoon

cinnamon

1/2 - 3/4

cup

pineapple juice

or other liquid; see note
Instructions
Place the carrots in a microwave-safe bowl and cover 3/4 high with water. Cover the bowl and microwave on high for 3 minutes, or until softened. Drain the water and allow carrots to cool until they are at least comfortable to touch, and ideally at room temperature.

Combine all of the ingredients in your blender and puree on the high (liquefy) setting until smooth. Add more liquid as needed to keep things moving, and/or more spices to taste.

Pour into your glass, garnish with

granola

and a dusting of nutmeg if desired, and serve immediately.
Recipe Notes
If you don't have or want to use pineapple juice, you can use any citrus juice (orange or grapefruit would be great), coconut water or tap water. You can also use all coconut milk for a richer, extra-creamy smoothie.