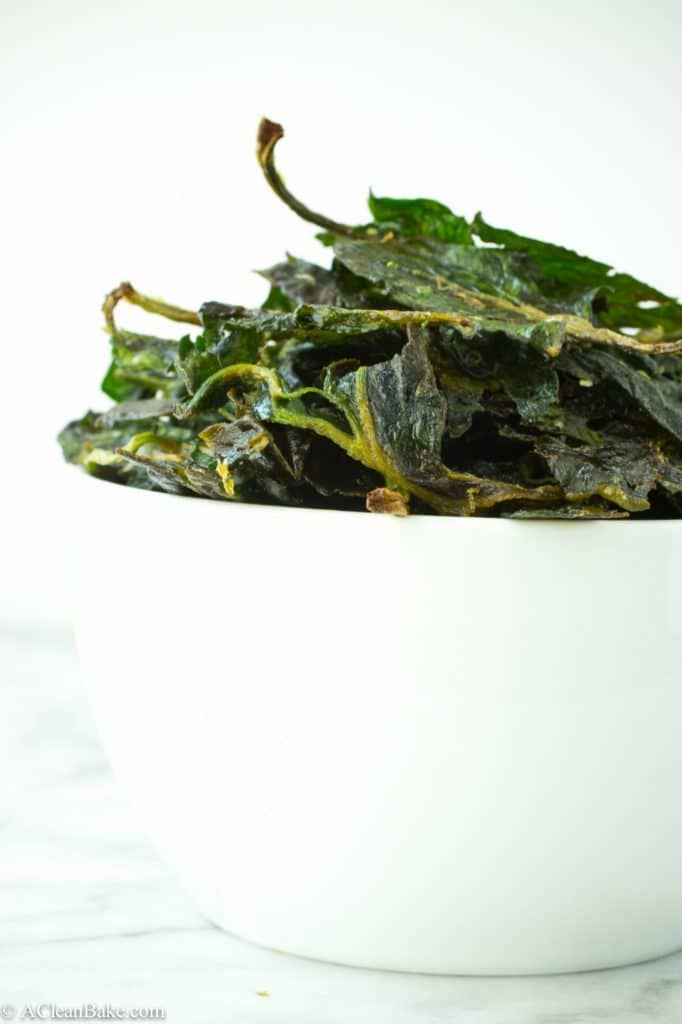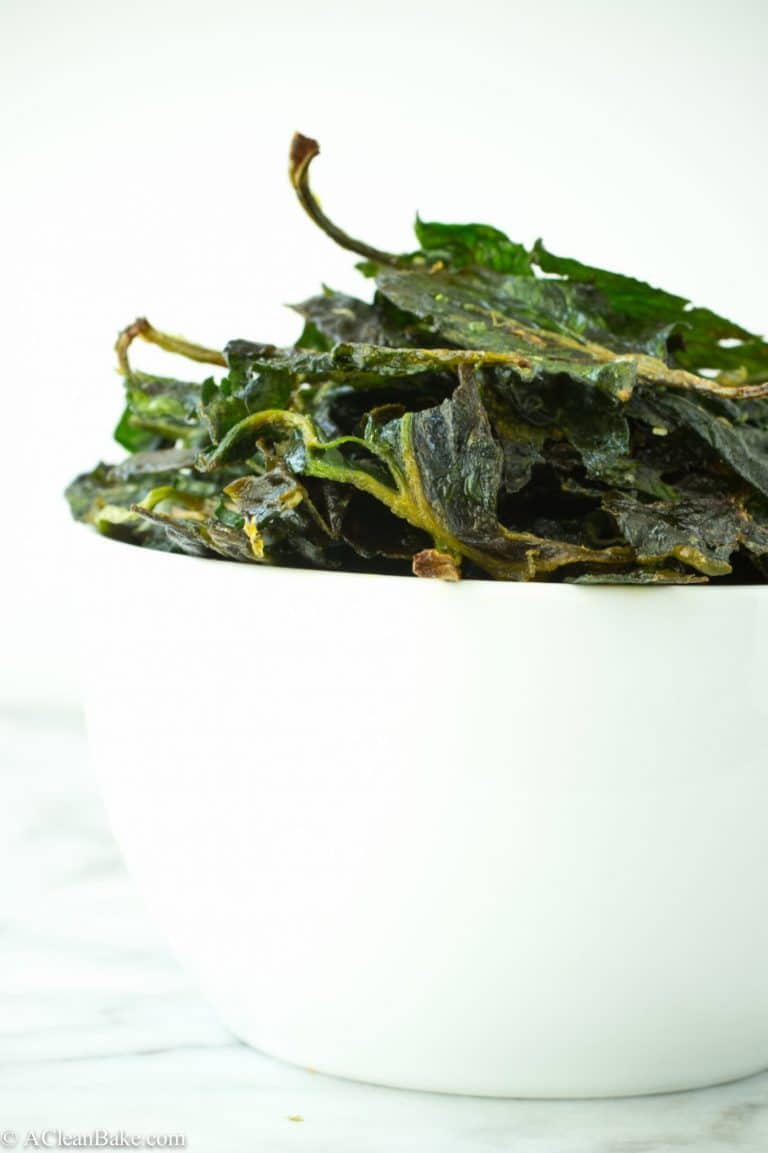 Wait, don't go. It's not as weird/gross/crunchy as it sounds. Actually, these chips are crunchy, but crispy-crunchy, not granola-birkenstock-commune crunchy. They're completely addictive.
Consider them the healthier, homemade version of those tortilla chips we all know, love, and have eaten our body weight in over the course of our lives. You know what I'm talking about. No more, though. Tostitos are out. And, for that matter, consider kale chips out too. Kale may be on trend, but spinach is forever.
These spinach chips will not last forever, though. Like any good chip, these are salty and flavorful and so satisfyingly crunchy that the whole batch will be inhaled before you know it. They're delicate and not at all filling, though, so you won't feel, you know, terrible when you do. Trust me. I've tested this theory just for you. Pro tip: it's probably best to double the recipe right out of the gate. You'll thank me later.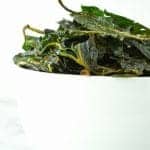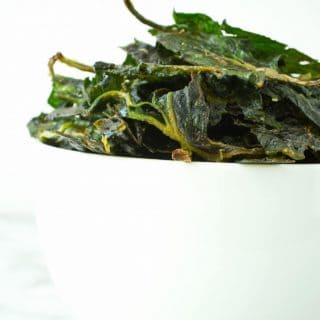 Sea Salt and Lime Spinach Chips
Sea Salt Lime Spinach Chips - gluten-free, vegan, grain-free, & paleo. These healthy homemade chips have an addictive salty-citrusy flavor that you'll love!
Ingredients
Zest and juice of one large lime

(about 1 1/2 Tablespoons zest + 2 tsp juice), divided

1/2

teaspoon

sea salt

8

packed cups fresh whole spinach leaves

(do not use baby spinach), rinsed and dried

2

Tablespoons

extra virgin olive oil
Instructions
Preheat the oven to 275F. Line 2 baking sheets with nonstick pads, or lightly grease them.

In a small bowl, use your fingers to rub together the zest and the salt.

In a large mixing bowl, toss the spinach with the olive oil to thoroughly coat.

Then add the lime salt and toss again to distribute a little bit of the salt on each leaf. Use your hands if necessary.

Distribute the spinach between the two prepared cookie sheets in an even layer (do not crowd the leaves).

Sprinkle each batch with a teaspoon of lime juice.

Bake for 30-35 minutes (you may need less time depending on how fresh your spinach is, so keep an eye on it) until the leaves are withered and very thin.

Remove from oven, and let the chips cool completely on the pan before serving.
Recipe Notes
It is best to eat these chips as soon as they've cooled. If you need to store them, the best way is in an open container in the fridge. If you cover them, they'll get soggy though. Even uncovered, they will lose some of their crispness overnight.
Nutrition Facts
Sea Salt and Lime Spinach Chips
Amount Per Serving
Calories 62
Calories from Fat 63
% Daily Value*
Total Fat 7g 11%
Sodium 292mg 12%
Potassium 11mg 0%
* Percent Daily Values are based on a 2000 calorie diet.