If you're looking for packable Whole30 lunch ideas, this is the list for you! Check out these ideas to get you through the month of healthy eating!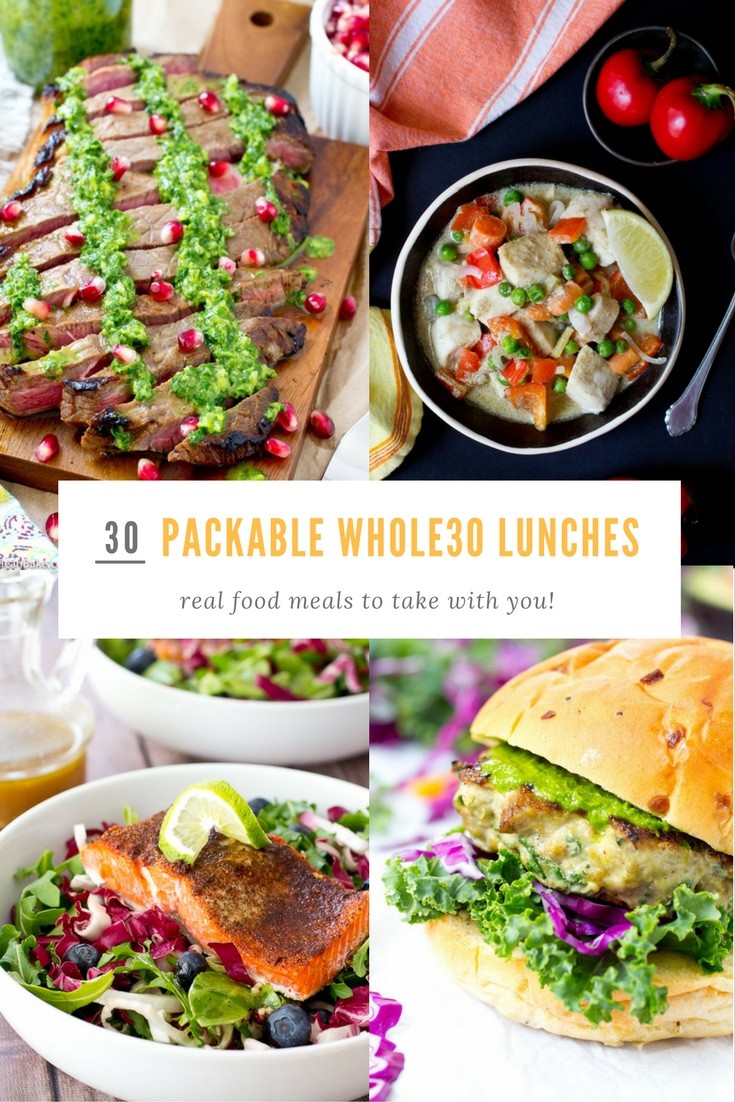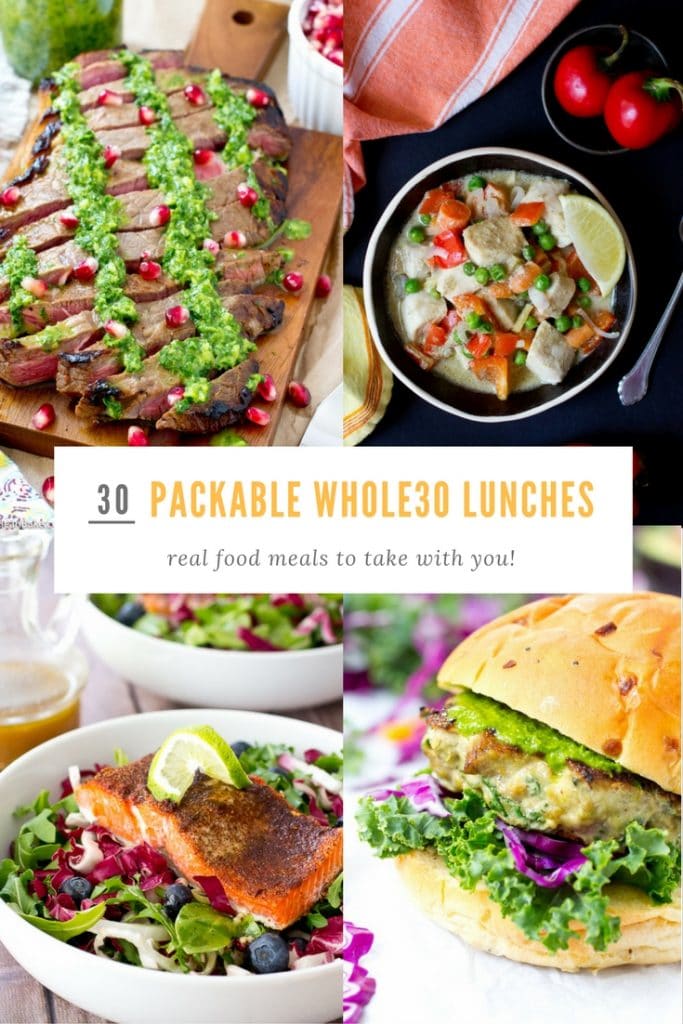 The results from the reader survey are coming in and I'm learning so much from reading your responses! (If you haven't completed it yet, please take 5 minutes to answer it by clicking here!)
Does this sound like you?:
You eat gluten free and/or paleo. Many of you follow a low-carb diet as well.
You love to bake, but need quick and simple recipes for meals too (preferably with few ingredients that are easily available and you may already have on hand).
You come for the recipes, and care less about the photos (which is great to know, because I hate putting a million repetitive images in a post just as much as you hate scrolling through them).
The recipes are easy to make and as foolproof as possible.
You use your phone to read A Clean Bake a lot, and appreciate recipes that are mobile-friendly.
You really, really want more packable lunch ideas to take with you to work.
So, I'll bet you already figured out where today's post comes from! I'm going to have that request in the back of my mind as I work on recipes this year, but there are also many recipes on this site that fit the bill.
Here are enough lunches to get you through your Whole30 if you don't have a single day away from your desk (which, boy, I hope is not the case!), but luckily, these work well at home too.
Keep scrolling to see all 30 packable Whole30 lunches!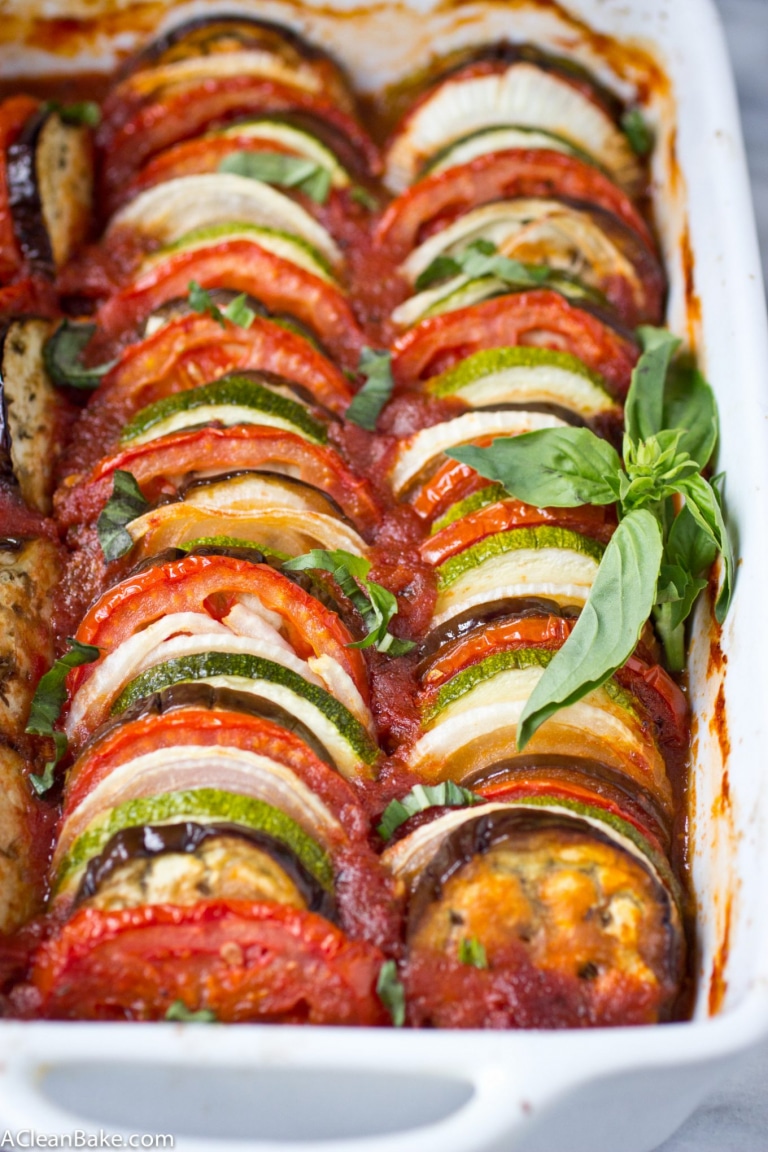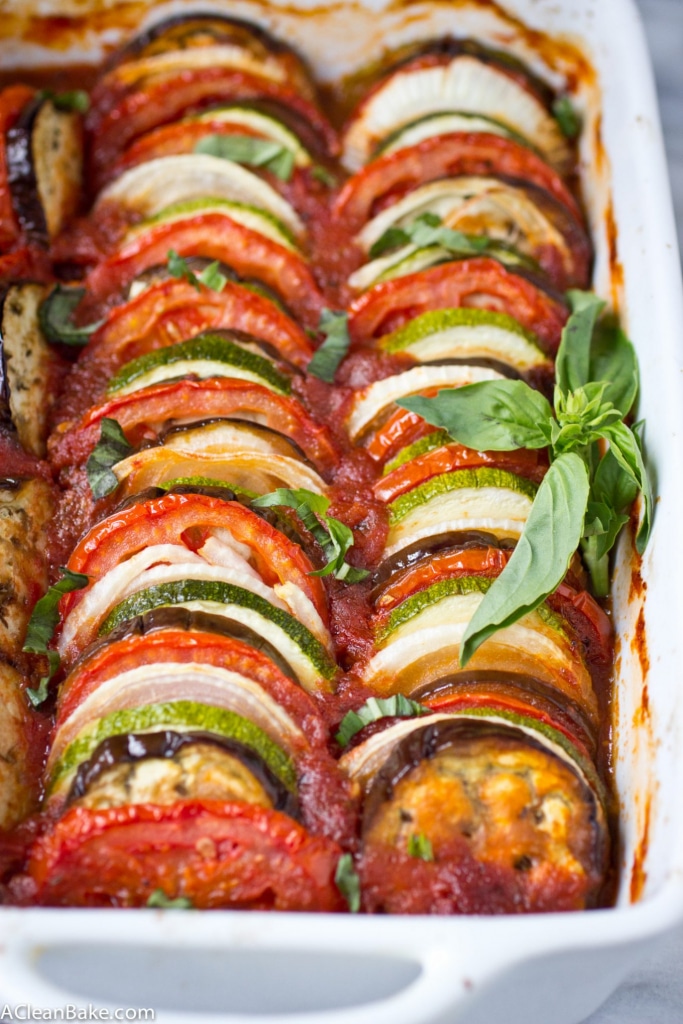 Ratatouille: Pack it in an airtight, rectangular container and seal the container in a zip top bag, for extra spill protection!
Quiche: Carry it to work in a microwave-safe glass container, if you have one, so that you can easily reheat it when you're ready to eat.
Mediterranean Tuna Salad: You can eat this over greens or scoop it with endives, carrot sticks, or a spoon.
Slow Cooker Chicken Fajitas: Skip the tortillas and eat this over cauliflower rice or in a lettuce wrap. Either way, pack the rice or wrap separately and assemble right before eating.
Korean Turkey Burgers: Wrap the burger in iceberg lettuce for a nice crunch! Like the above, it's best to keep the burger separate from the lettuce until right before you're going to eat it, if possible.
**keep scrolling for more ideas**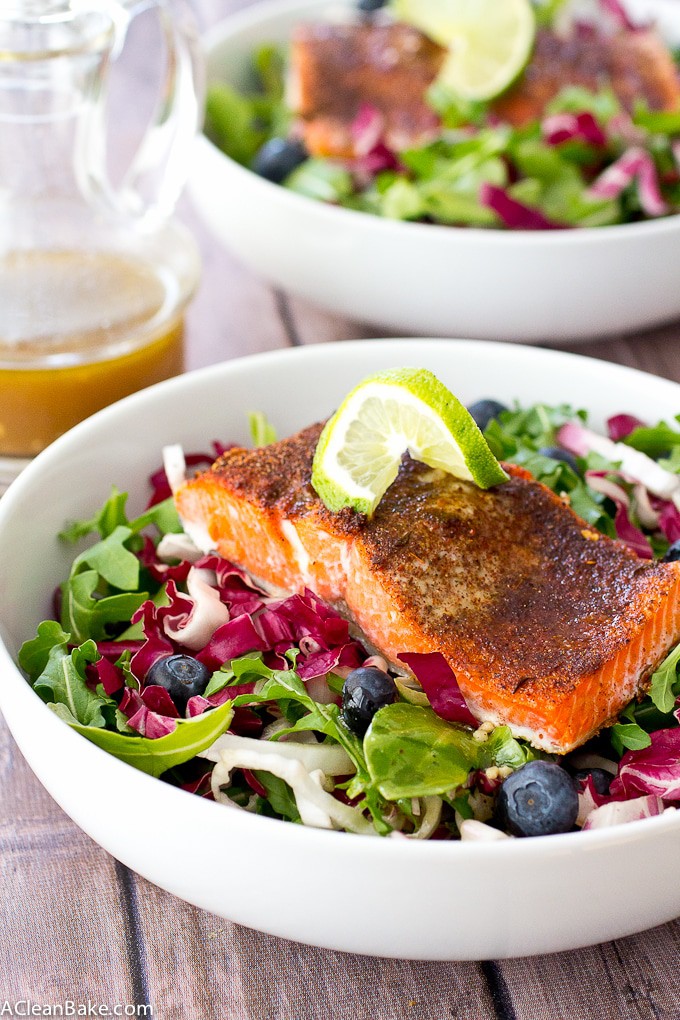 Jerk Salmon Salad: Make sure the salmon is completely cooled before you pack it up! And if you can, pack it separately and add it to the salad right before you eat, that should keep the produce a little more crisp.
Salmon Nicoise Salad: This salad travels exceptionally well as is. Just make sure to pack the dressing separately and add it right before you eat. If you're wondering, yes, potatoes are allowed in a Whole30 meal!
Chicken Roulades: Wrap them tightly in plastic wrap or tinfoil and then place in a tupperware to prevent these from unrolling in transit.
Green Meatballs with Zoodles: If you don't have collapsable containers, they are well worth looking into! I swear by mine (which are discontinued, but these are very similar). Fill up the bowl with zoodles and meatballs and when you're done eating, collapse the container to save a ton of space in your bag.
Dill and Caper Egg Salad: Perfect for Meatless Monday. You can eat it with a spoon or scoop it up with raw veggies like carrots and cucumbers.
**keep scrolling for more ideas**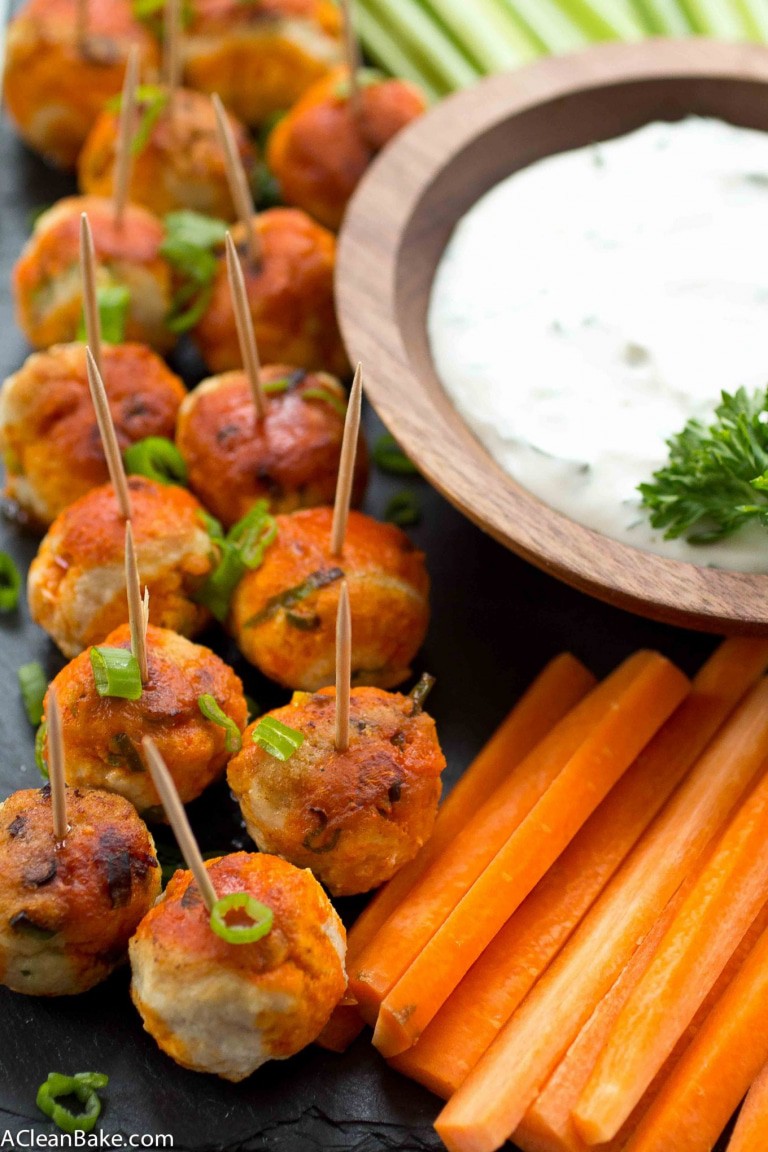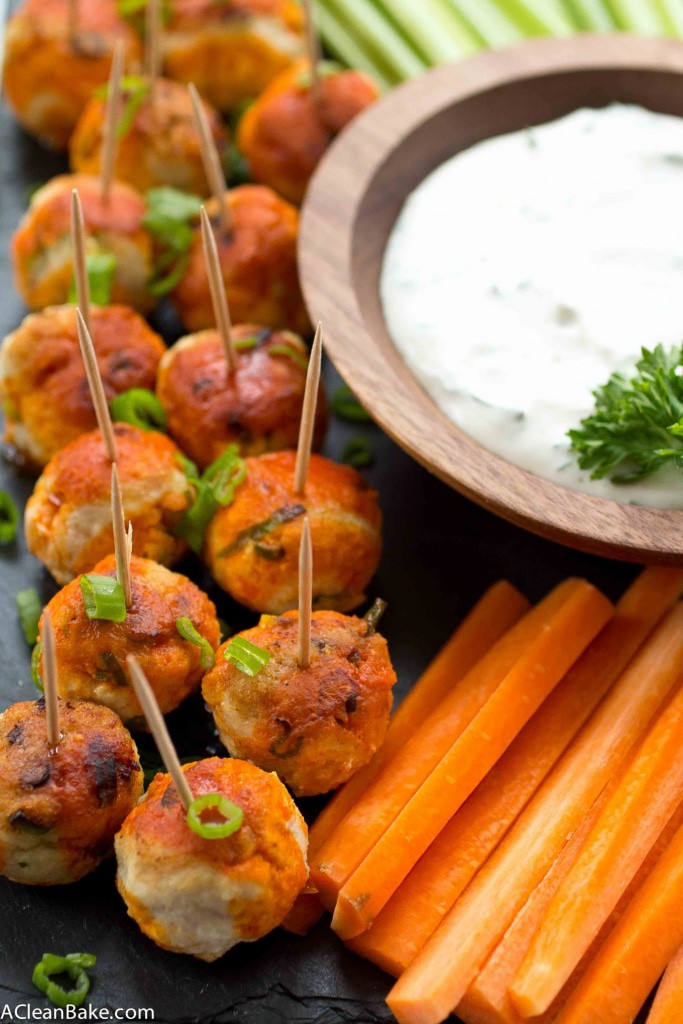 Buffalo Chicken Meatballs: The ranch sauce can be made dairy free using mayo. Just make sure to pack everything separately (sauce in one container, meatballs in another and round out the meal with cut up raw veggies like carrots, celery and broccoli in a third container).
Waldorf Salad: This filling salad requires nothing more than a fork. Note that dried fruit is acceptable on Whole30, but in moderation so use half of what the recipe calls for, and use dairy free yogurt or mayo as the binder.
Slow Cooker Carnitas: Like the fajitas above, serve this in a lettuce wrap or over cauliflower rice, but assemble when you're ready to eat. Don't forget to pack extra pineapple salsa!
Tuna Burger: Fill one of the collapsible bowls with greens and eat the tuna burger on top, or of course you could go the lettuce wrap route.
Coconut Curry Butternut Squash Soup: Break out a thermos or even an aluminum water bottle to transport this soup to work without risking a spill.
**keep scrolling for more ideas**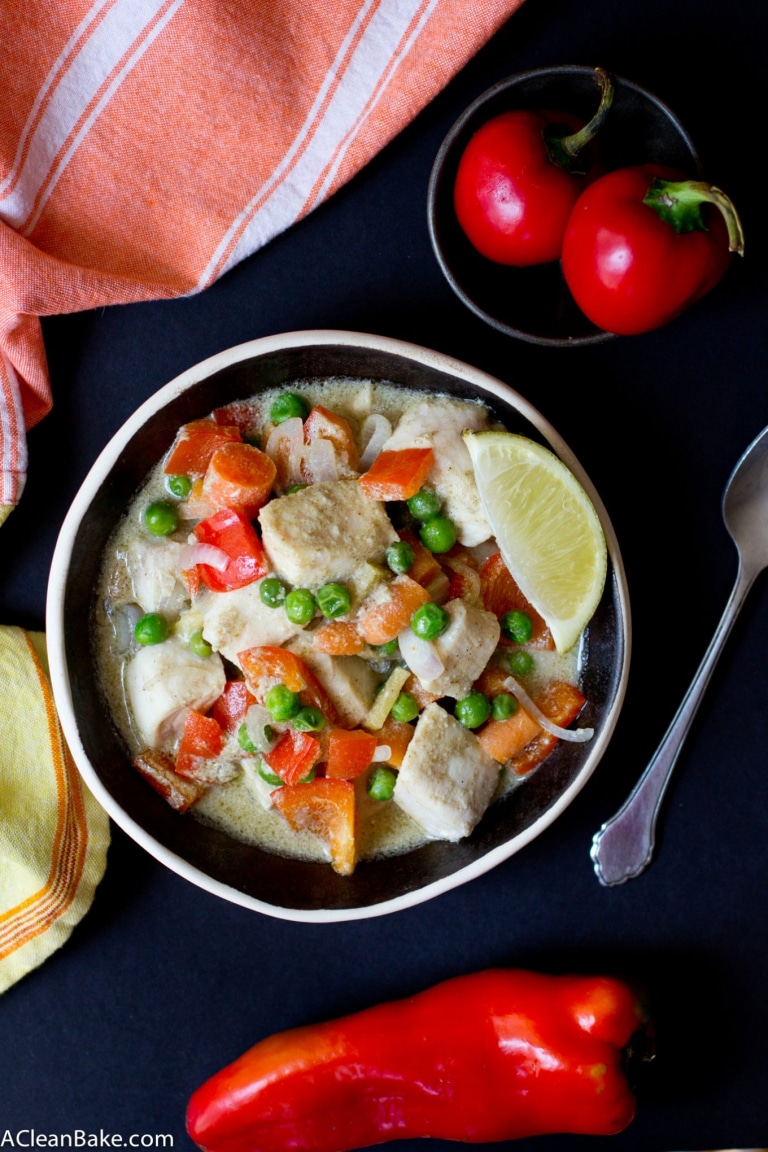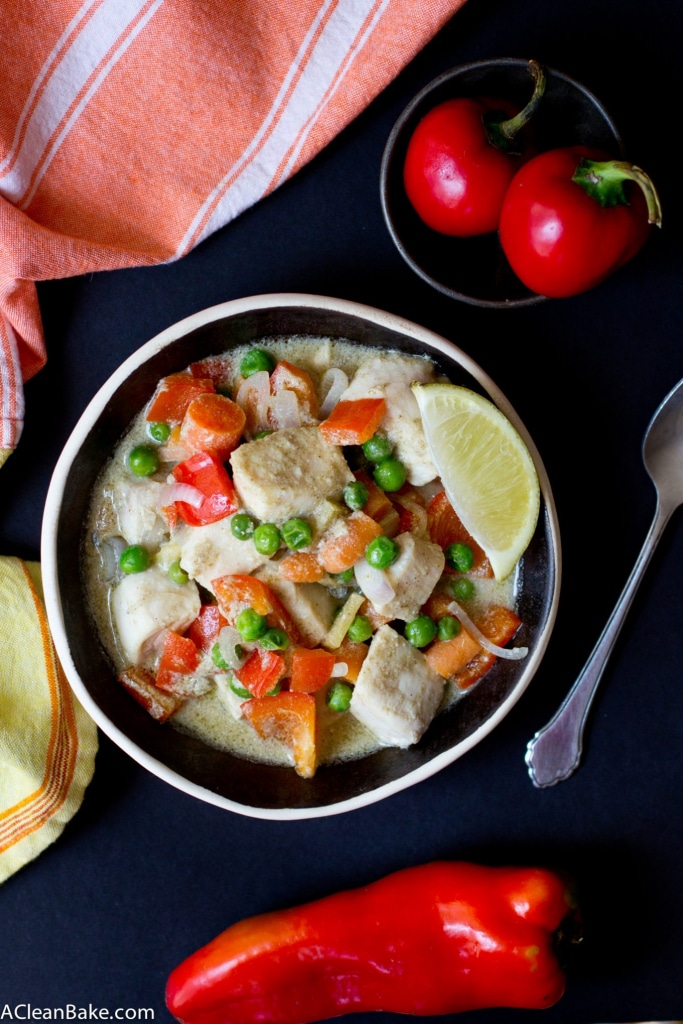 Thai Fish Curry: Cover the container with plastic wrap to prevent leaks, and serve over cauliflower rice – that is packed separately for transport – if you want (but it's not necessary)
Tahini, Walnut and Caramelized Onion Chicken Salad: Lightly steal some (cleaned) collard or chard leaves to use as a wrap for this chicken salad. Or, just eat it with a fork out of the container.
Crockpot Pork Chops with Apples and Onions: This one needs no prep. But transporting it in a microwave-safe glass container makes reheating easier. You can also slice up the pork chops and serve the whole thing over sautéed greens.
Pumpkin Turkey Chili: Omit the quinoa for Whole30 compliance, and wrap the container to prevent spills.
Braised Turmeric Chicken with Apricots and Olives: This one can go to work as-is! It travels well and doesn't need much in the way of side dishes.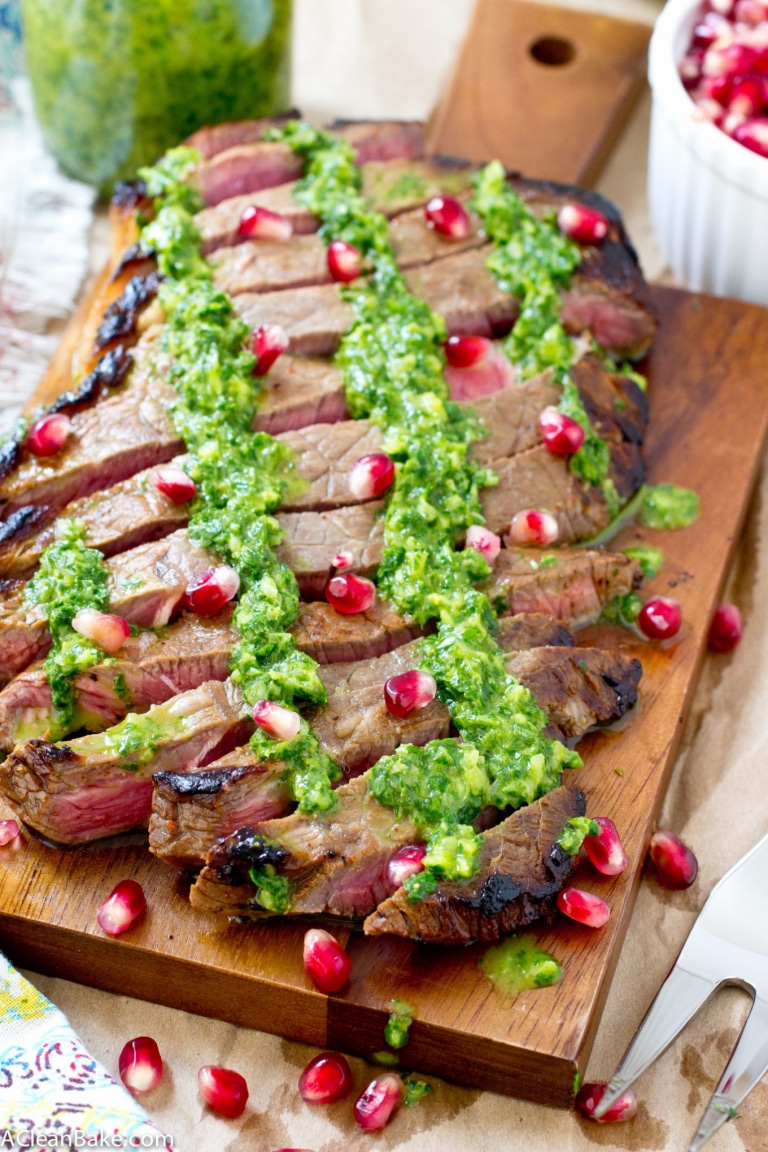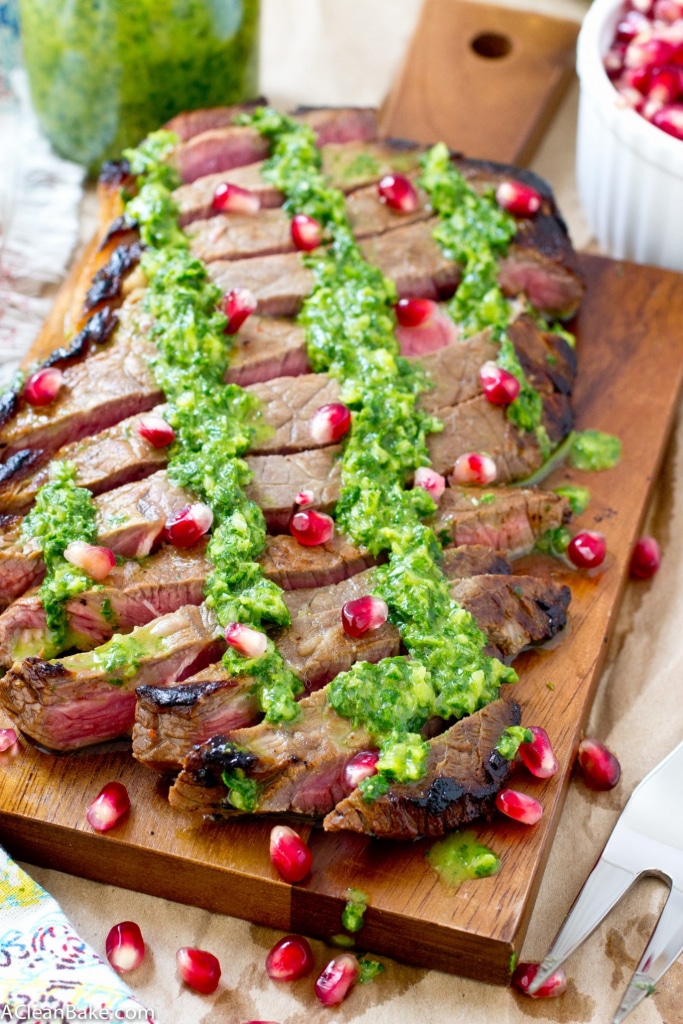 Flank Steak with Chimichurri: Quickly roast some potatoes or parsnips to eat with slices of this steak. Both will work well with the chimichurri, which should be packed in a separate compartment or container.
Baked Chicken Fingers with Sesame Orange Dipping Sauce: Wrap the chicken fingers really tightly so that they don't bump each other and knock the breading off. If your office kitchen has a toaster oven, you can quickly crisp up the chicken fingers.
Vegan Cream of Tomato Soup: Use a Thermos or water bottle to transport the soup, leak-free.
Maple Roasted Turnips with Bacon: Wrap it in tinfoil (cover with a plastic bag) and use your office kitchen's toaster to crisp everything up right before eating.
Sweet Potato and Carrot Fritters with Smoked Salmon: Skip the cheese and keep the smoked salmon separate (and very tightly wrapped because that stuff is fragrant!) until you're ready to eat.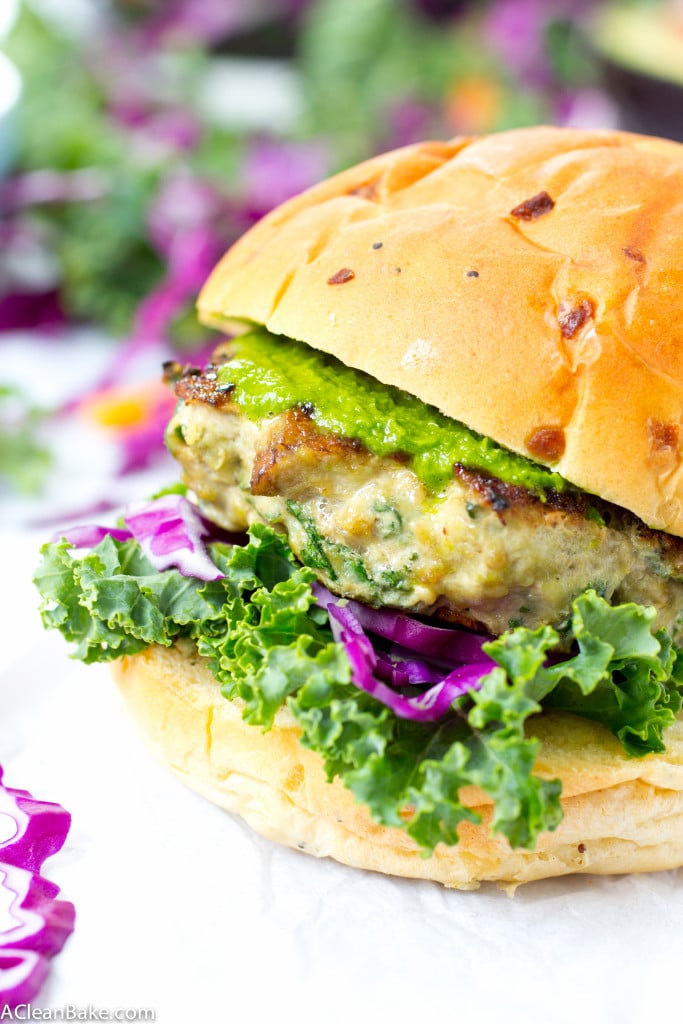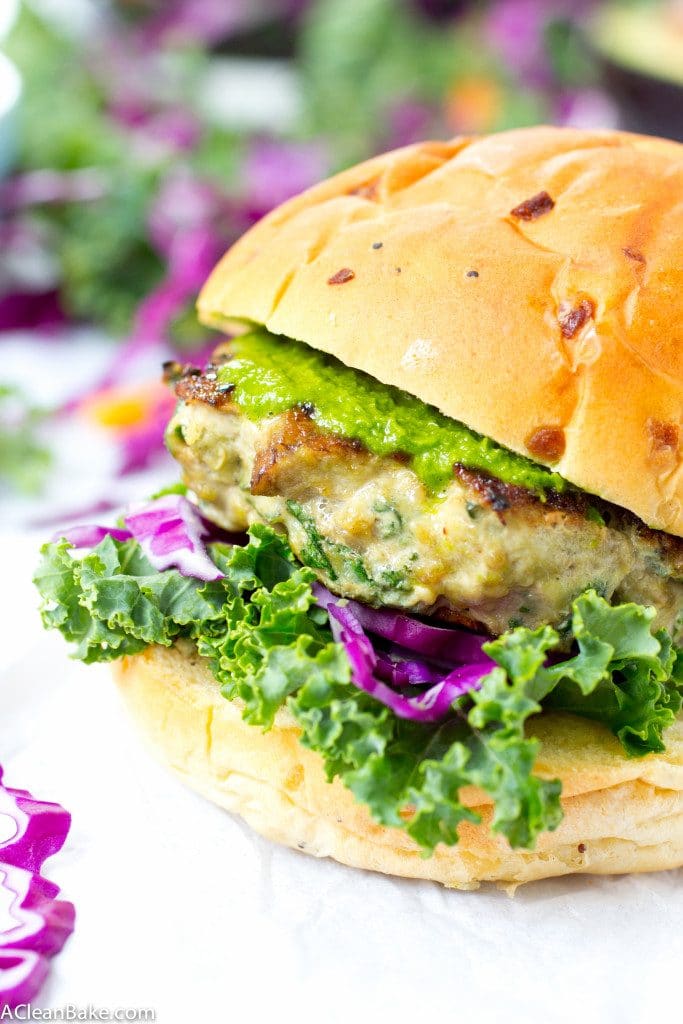 Portabello Mushroom and Kale Turkey Burgers: Make them into mini patties so they're easier to pack, and serve over slaw.
Acorn Squash Galette with Caramelized Onions: You can eat it hot or cold and you don't even need a knife and fork (if you're in a finger food mood, or just really, really swamped at work!)
Chicken Pot Pie: This kind of becomes a hot mess the minute you serve it, so just embrace it and think of it as a hearty stew to warm your belly at lunch time.
Creamy Pumpkin Sage Soup: This soup is hearty, so no need to bring any (many) sides to accompany it.
Roasted Rainbow Carrot Salad: Roasted veggies and sturdy add-ins like cranberries make this salad perfect for travel. Add some protein to make it more filling, and bring the dressing in a separate container.
Lunch is served!