If you're looking for packable Whole30 lunch ideas, this is the list for you! Check out these ideas to get you through the month of healthy eating!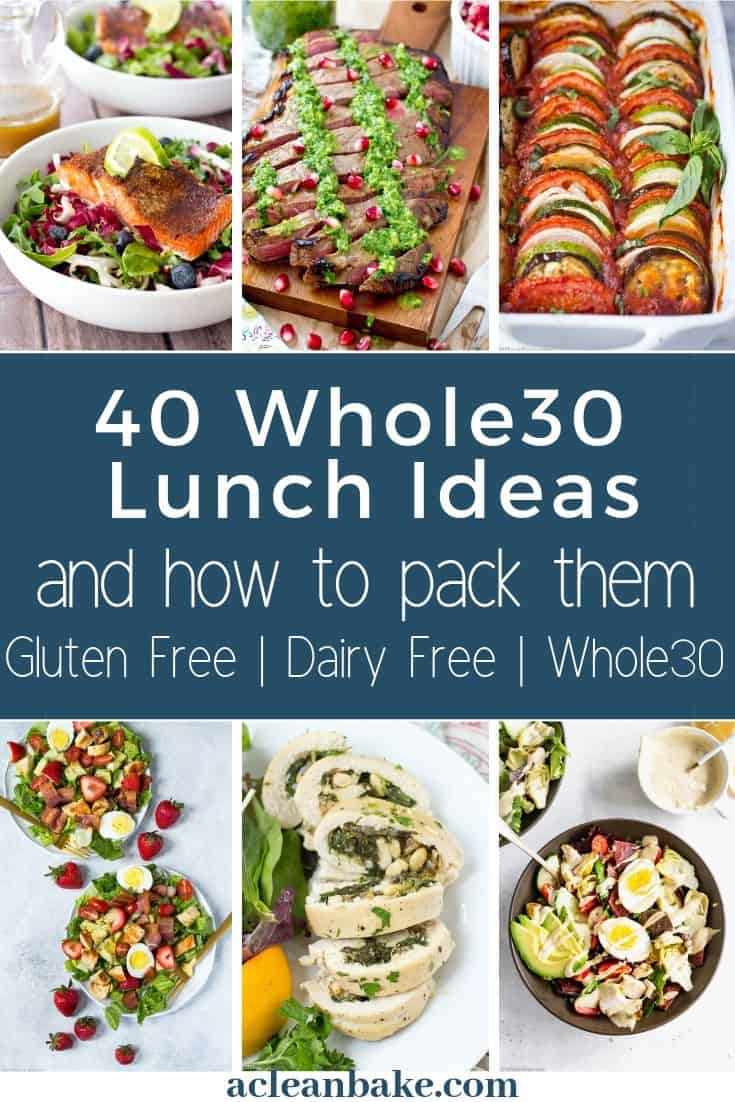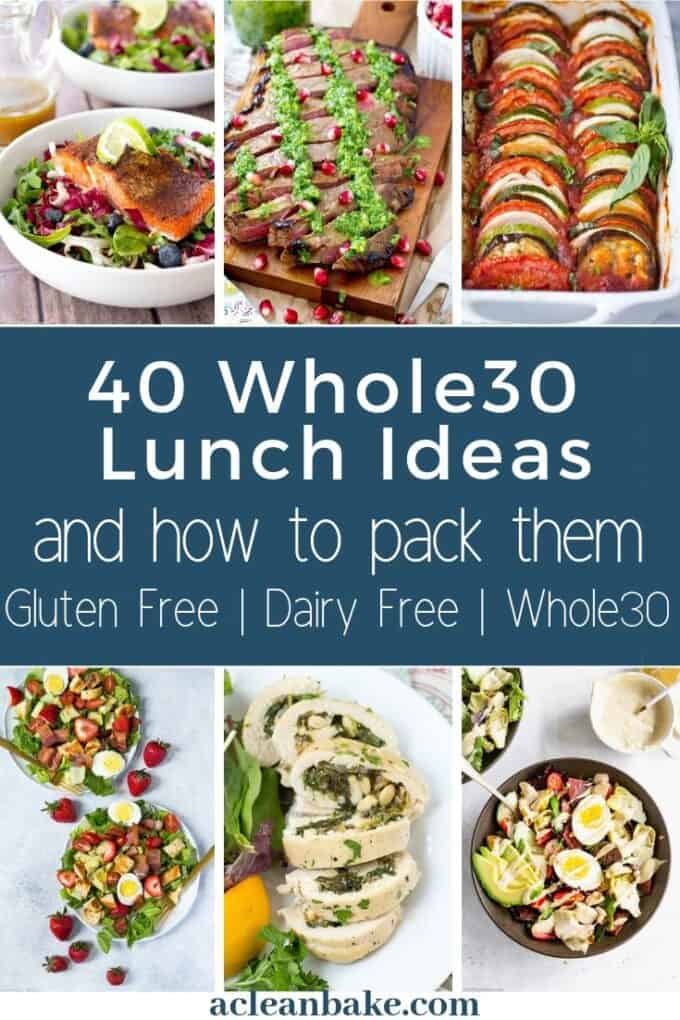 The results from the reader survey are coming in and I'm learning so much from reading your responses!
Does this sound like you?:
Your lifestyle includes plenty of

paleo-gluten-free eats

. Many of you follow a

low-carb

diet as well.

You love to bake, but need quick and simple recipes for

savory

meals too (preferably with few ingredients that are easily available and you may already have on hand).

You come for the recipes, and care less about the photos (which is great to know, because I hate putting a million repetitive images in a post just as much as you hate scrolling through them).

The recipes are easy to make and as foolproof as possible.

You use your phone to read A Clean Bake a lot, and appreciate recipes that are mobile-friendly.

You really, really want more packable lunch ideas to take with you to work.
So, I'll bet you already figured out where today's post comes from! I'm going to have that request in the back of my mind as I work on recipes this year, but there are also many recipes on this site that fit the bill.
Here are enough Whole30 recipes to fill your lunch box for 30 days straight (and then some). Even if you go an entire month without leaving your desk — which I boy, I hope is not the case — hopefully these keep you fueled all month long.
40 Packable Whole30 Lunch Recipes to Get You Through the Month
Hopefully, these Whole30 lunch ideas make your month a bit easier. Remember, many of your favorite recipes can be made Whole30-friendly with just a few tweaks in ingredients — focus on eating real foods, leaving out dairy, honey and other sweeteners, or grains (including gluten-free grains like rice and rice noodles) where listed.
Whole30 Lunch Salads
These salads are packed with protein, fiber, and healthy fats. Chop your veggies on Sunday and store them in separate glass containers to cut down on lunchtime prep considerably.
Whole30 Dinners to Enjoy as Leftovers
If your workweek is as hectic as mine, remember this tip: Cook once, eat twice. Rather than make separate meals for lunch and dinner, enjoy these flavorful recipes for both meals.
Whole30 Lunches to Make in the Slow Cooker
My slow cooker is one of my favorite kitchen tools. Rather than stand idly by the stovetop, I can set my ingredients in the Crock-Pot, then go check emails, edit a blog post, or take my two-year-old for walk as lunch all but cooks itself.
Whole30 "Sandwiches", Burgers, and Wraps
Just because you're saying goodbye to bread and tortillas for a month doesn't mean you can't enjoy your favorite lunch wrap. Fill your lunchbox with these Whole30-friendly burgers and lettuce wraps instead.
Whole30 Lunch Soups
Whether you serve them in a bowl as an entree or a cup as a side dish, these recipes are completely Whole30-friendly. Make sure you use a thermos with a tight lid so you don't risk spilling.
With These Recipes, Lunch is Served
Here is my motto for life, yet something I have to remind myself every single morning: Don't overcomplicate it.
Just because you're following Whole30 for a month doesn't mean you need to toss out all your favorite recipes. Make a few simple, but intentional swaps (subbing cauliflower rice for white rice, lettuce wraps for tortillas, and so on) to make the transition as easy as possible.
And for the times you're completely stumped, hopefully this list helps you out.