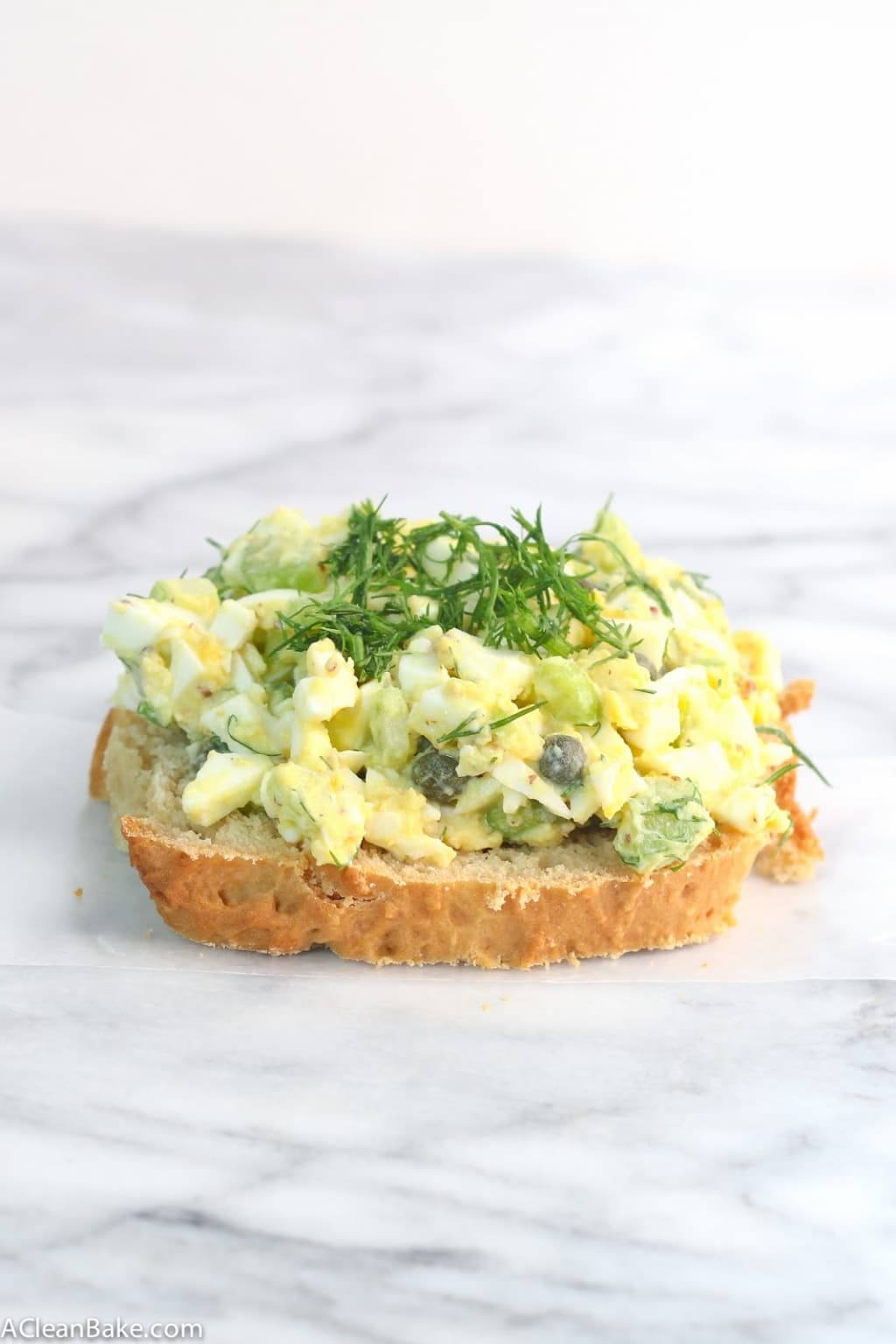 Now that we have entered the back-to-school portion of our annual program – we as a society, that is, not we as A Clean Bake readers – it seemed only fitting to pay homage to the chronically-under-appreciated school lunch. Is bringing your own lunch to school still kind of a lame thing to do? It was when I was in school, especially in high school where the buffet of fatty, salty, processed, cheesy and utterly delicious lunch options was seemingly endless. But now it seems like things have changed, if the current trend of Moms Spending Way Too Much Time Planning, Prepping and Assembling a Varied, Nutritious and Aesthetically Pleasing Kids' Box Lunch trend is any indication. (Example:
This
instagram account. It's mesmerizing.)
Personally, I was more the American-cheese-on-white-bread-with-butter-every-single-day-for-6-years kind of kid. That's just how I roll.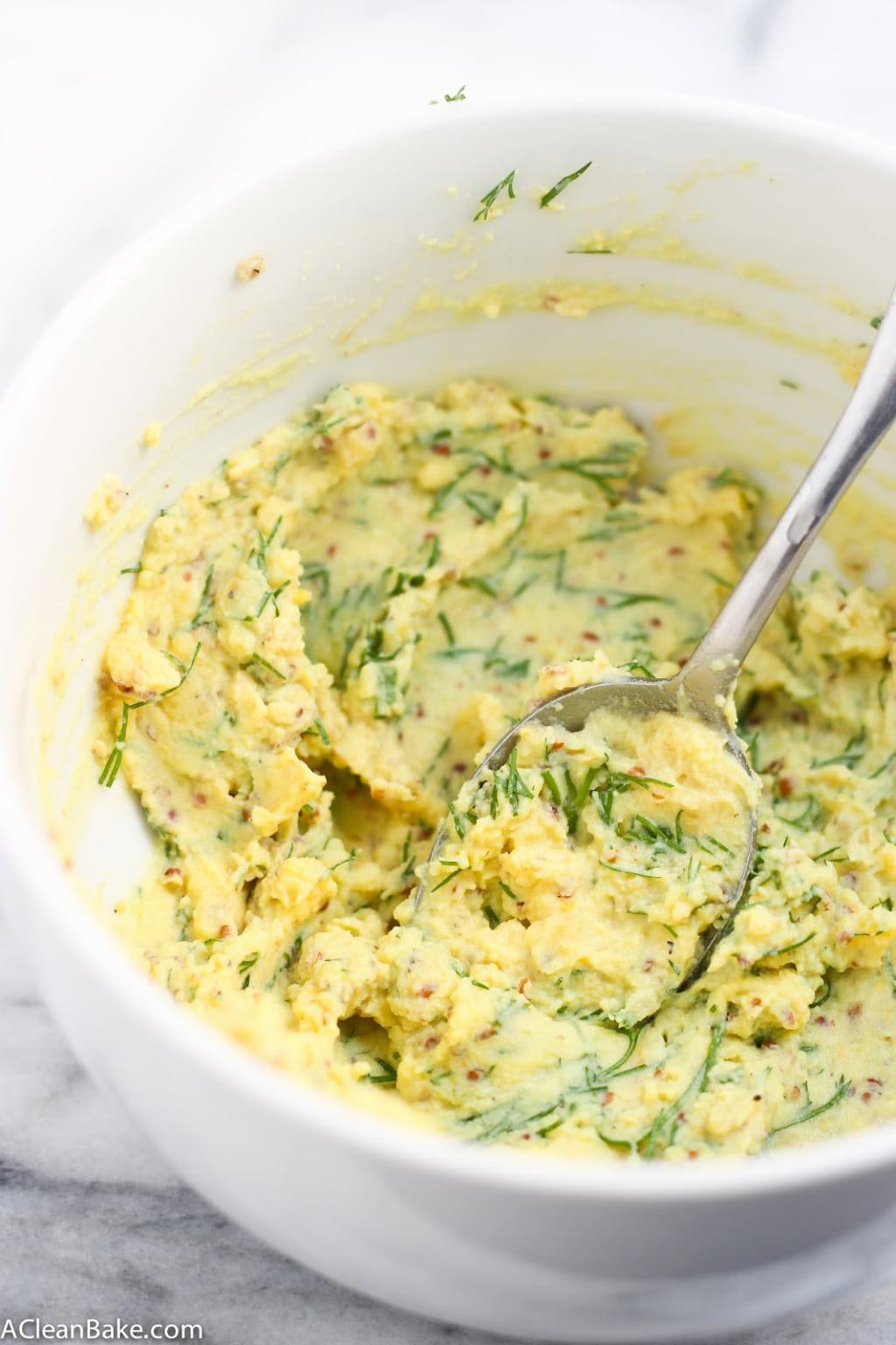 Since entering the workforce, um, you know, a few years ago (move on.) I have become obsessed with bringing awesome lunches. Those kids who are eating all those Insta-Perfect box lunches can't honestly appreciate them as much as I would. Please, Weelicious, make me lunch? Since she hasn't started yet, it's up to me to make my own vibrant (and healthy and tasty) lunches, and I have to tell you, this egg salad hasn't let me down yet.
Egg salad may have a reputation in some circles as lame or boring or, worse, not delicious. I can assure you that, if made right, it is none of those things. It's all about the flavor, and most people's gobs 'o mayo recipes just don't cut it. Creamy does not mean flavorful, flavor is what produces, well, flavor. So, in this recipe, I cut out the mayo, and replaced it with tons of flavor and texture from whole grain mustard, lemon juice, salty capers, and tons of herbs and spices.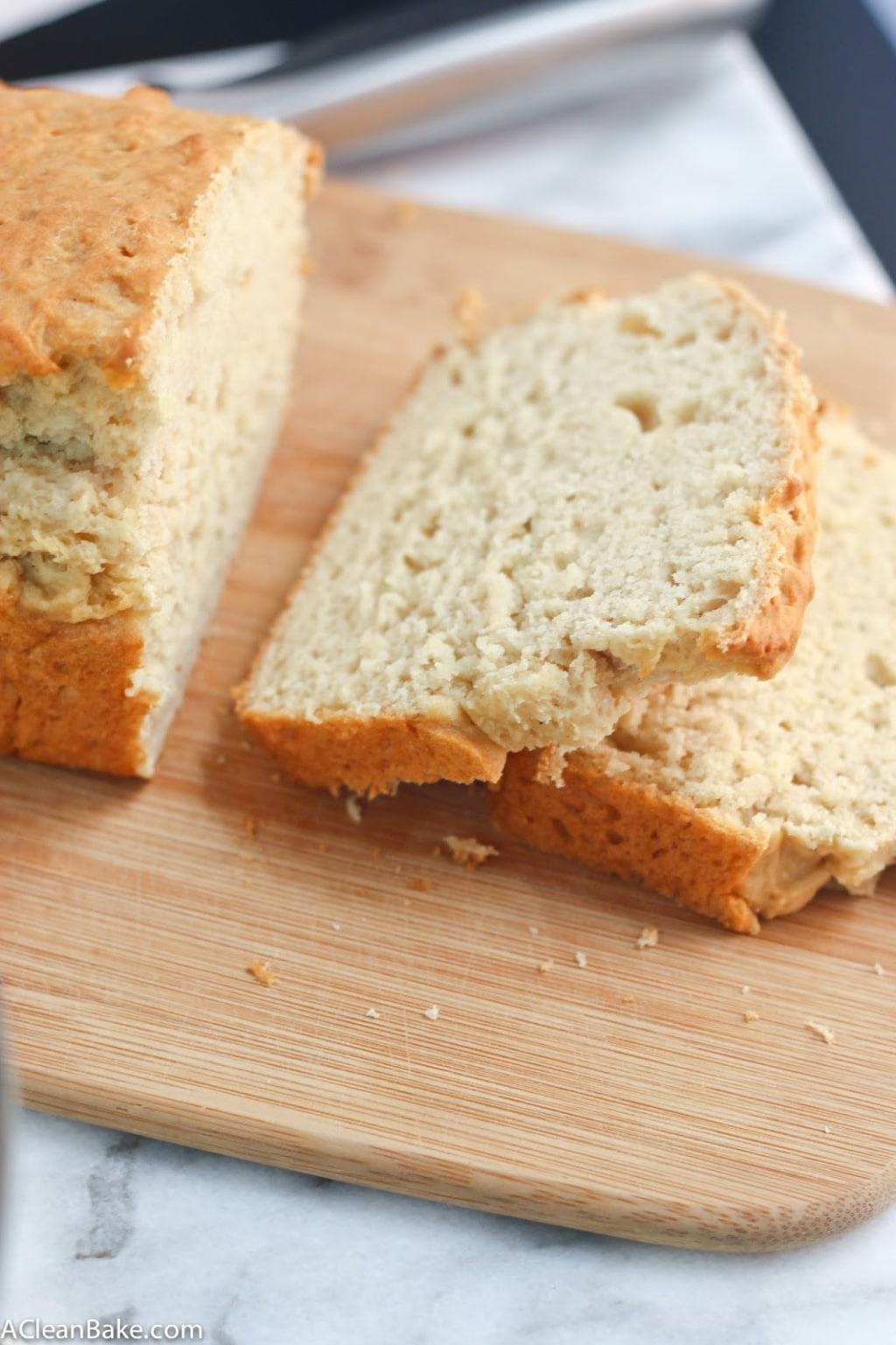 You can serve it on toasted bread (I like
this one
, but gluten-eaters with whom I may or may not share a home raved about
this one
) or on top of a salad, but straight, topped with an extra sprinkle of fresh dill, is my favorite way to devour this dish.
PS: Stop back on Thursday for my favorite trick to making hard boiled eggs (without a scalding pot of water that inevitably boils over)…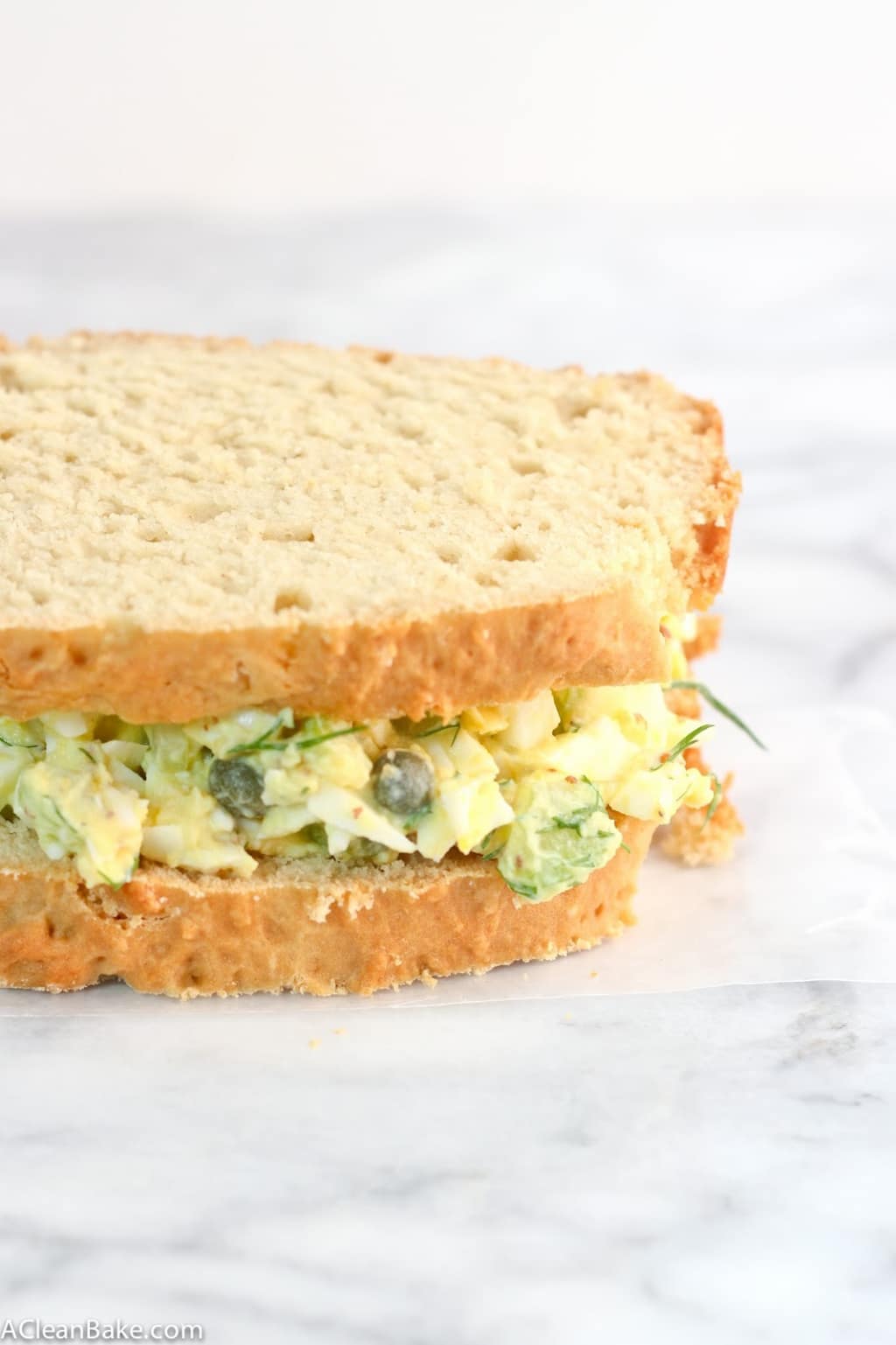 Mayo-Free Dill and Caper Egg Salad
Ingredients:
4 large hard boiled eggs, whites separated from yolks and chopped fine
1 large or 2 medium/small stalks of celery, minced (about 1/3 cup – 1/2 cup)
Heaping Tablespoon drained capers
1 Tablespoon whole grain mustard
1 1/2 Tablespoon water or oil (or more/less to achieve desired creaminess)
1 teaspoon fresh lemon juice
Pinch each: salt, pepper, garlic powder (or adjust to taste)
Packed 1/2 Tablespoon chopped fresh dill
Cooking Directions:
In a small bowl, toss together the chopped egg white, celery and capers.
In a medium bowl, mash the egg yolks with the back of a spoon or fork until smooth. Mix in the mustard, then the water or oil and lemon juice. Add more water or oil if your mixture isn't creamy or smooth enough for you (remember, this is going to be the binding substance taking the place of mustard). Once you have the desired consistency, stir in the salt, pepper, garlic powder and dill. Adjust seasonings to taste.
Carefully fold the egg/celery/caper mixture into the yolk mixture until combined.
Serve immediately garnished with additional fresh dill, or store in an airtight container in the fridge for up to 3 days.
Yield: About 1 1/2 cups egg salad