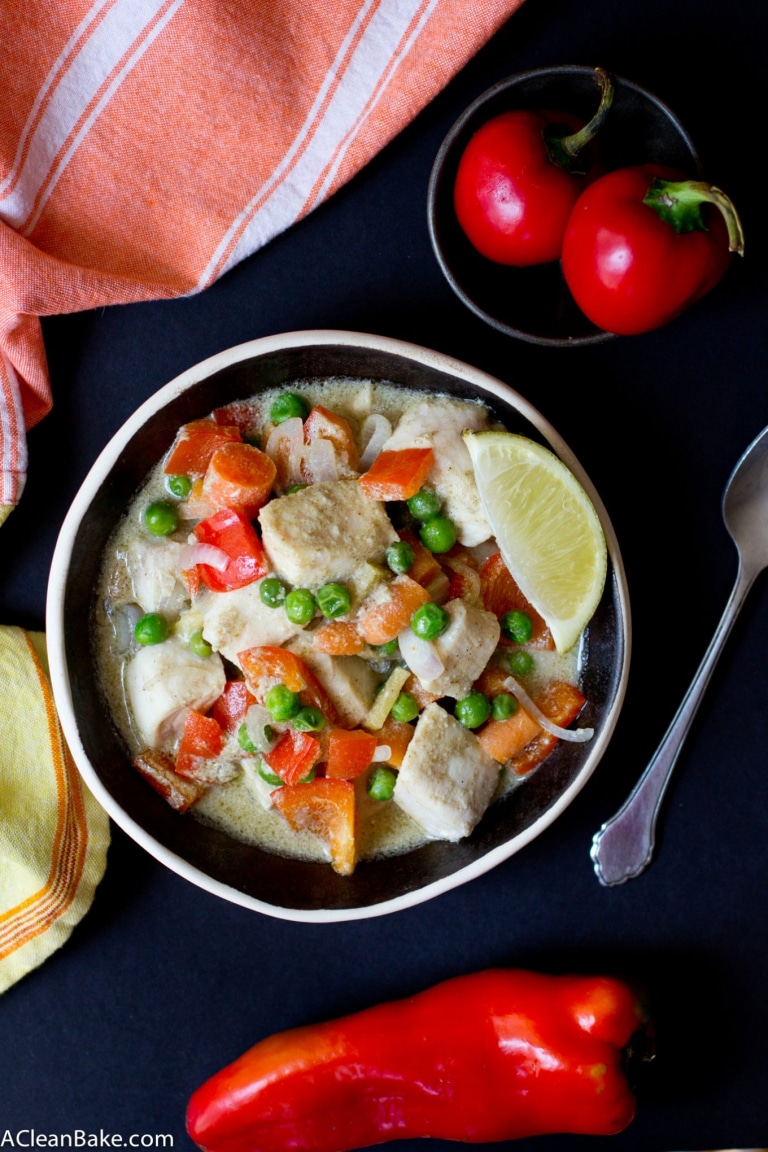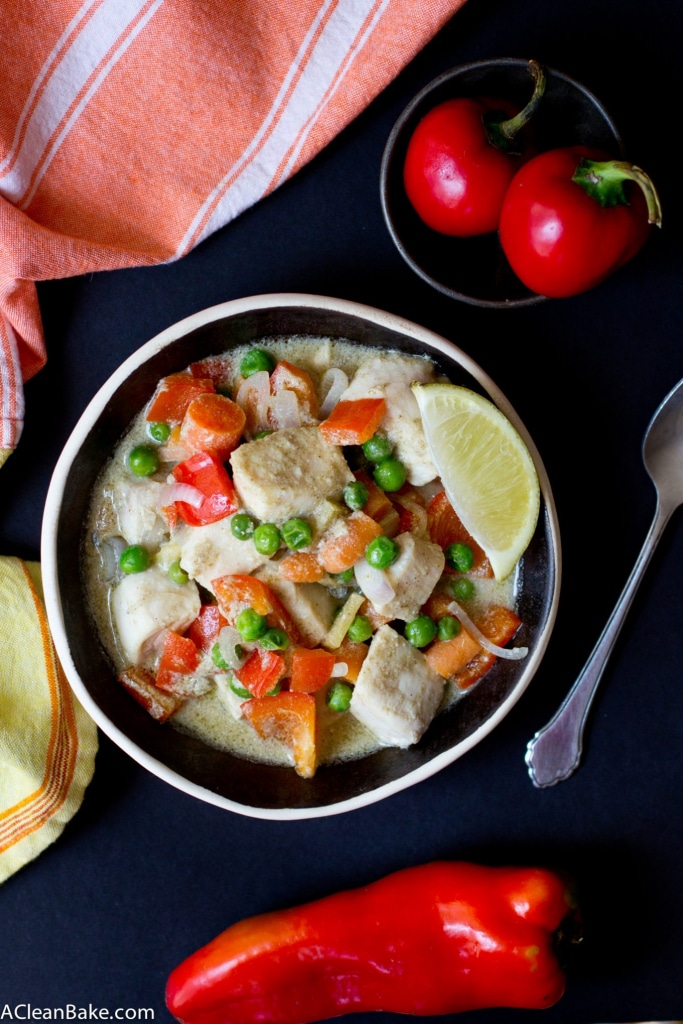 If you wake up one morning to find that you have contracted a chronic case of wanderlust, I can tell you from experience that it helps to marry a partner who shares your affliction. Just be careful not to overshoot and marry someone compared to whom you are a stick-in-the-mud homebody. In my husband's mind, if we're not currently on a trip (and sometimes even when we are), his mind is planning the next one, and any given any opportunity to travel, even if only on his palate, even if only for one meal at a time, his bags – or tastebuds – are ready. We are mutual enablers. 
Though we have had some amazing, far–flung adventures together, it's impossible to make every trip a reality, and sometimes we have to compromise and limit our cultural exploration to the few hours between work and bedtime. And we do, often. When I ask my husband what he is craving for dinner, his answer is almost always the same: curry.  It's so common a response that, when he's not in the mood, his answer is usually "hmmm… not curry" before deciding what he is in the mood for. Needless to say, we eat a lot of Thai curries.
Before it became necessary to re-mortgage our home to pay for his (now our) curry addiction, we started making our own. I do 99% of the cooking in our house – not that he doesn't offer often, but I am pretty territorial about my kitchen! – but I think that will change now that Bryan has discovered how much he enjoys making Thai curries, not to mention how fast and easy they can be.
Whether you're a beginner in the kitchen, just pressed for time, or feel like you need a virtual trip to Thailand, this recipe is probably right up your alley.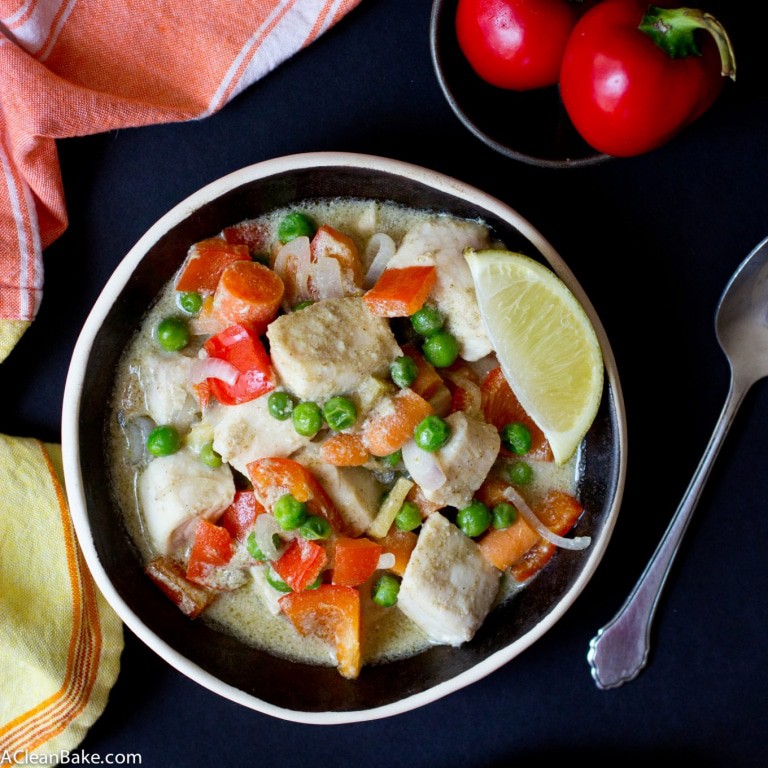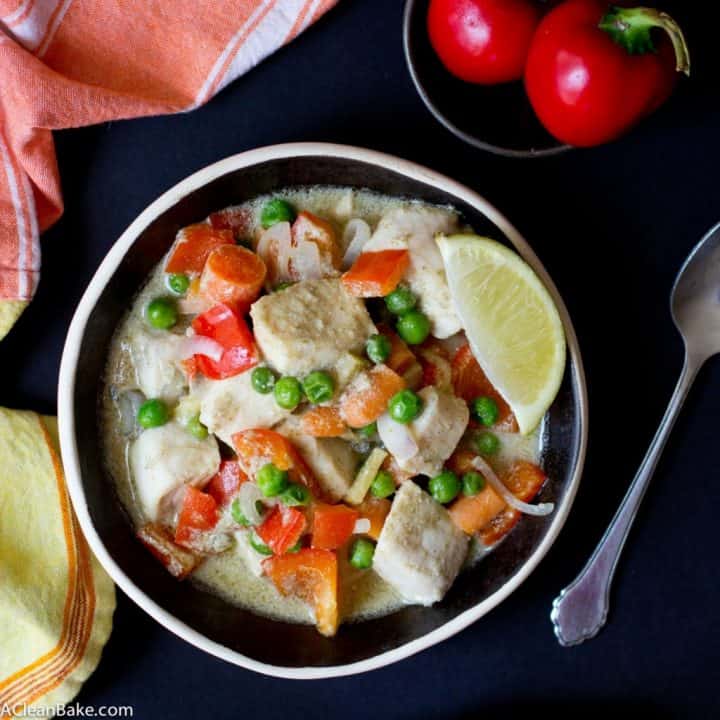 Easy Thai Fish Curry
Thai curry doesn't have to be complicated. This fish curry takes only 30 minutes and is naturally gluten free, sugar free, low carb and paleo friendly!
Ingredients
1 1/4 cups full fat coconut milk, about 1x13.5-ounce can
3 1/2 Tablespoons Thai green curry paste
2 teaspoons fish sauce
2 Tablespoons garlic-infused coconut oil, see note
1 lb mahi or other sturdy white fish, like halibut or cod, cubed
1/2 cup thinly sliced sweet onion
2 Tablespoons fresh ginger, peeled and sliced
1 cup fresh or frozen green peas, defrosted
1 cup chopped carrots
1 large beefsteak tomato, hulled and chopped
2 red bell peppers, seeded and chopped
Lime wedges, for serving
Instructions
In a small mixing bowl, whisk together the coconut milk, curry paste, fish sauce and sweetener. Set aside.
In a large, heavy bottomed pan (or a wok), preheat the coconut oil, then add the fish. Saute for about one minute until the sides begin to turn white but the fish is not yet cooked through.
Add the onions and ginger to the pan and saute for another minor or so until the onions begin to look translucent.
Add the peas, carrots, tomato and bell pepper, and toss to combine.
Pour the prepared curry-coconut milk mixture into the pan and stir briefly.
Cover and cook for 3-5 more minutes until the fish is cooked through.
Portion into serving dishes, and top each with the juice of a lime wedge immediately before serving.
Notes
Thai green curry paste and fish sauce are available in Asian supermarkets or the "ethnic" aisle of major supermarkets. I like Thai Kitchen brand green curry paste because it does not contain sugar, and is widely available in supermarkets and online. You can also probably make your own, but this is one of those rare condiments where I think it is well worth buying the jarred premade stuff. Thai Kitchen also makes fish sauce, but you can use whatever brand you can get most easily.
I highly recommend this garlic infused coconut oil for that little added depth of flavor, but if regular coconut oil is all you have on hand, that will work just fine.
Store leftovers in an airtight container in the refrigerator for up to 3 days.
Nutrition Information:
Yield:

2
Amount Per Serving:
Calories:

794
Saturated Fat:

40g
Cholesterol:

165mg
Sodium:

754mg
Carbohydrates:

41g
Fiber:

11g
Sugar:

20g
Protein:

53g
[wprm-nutrition-label align="center"]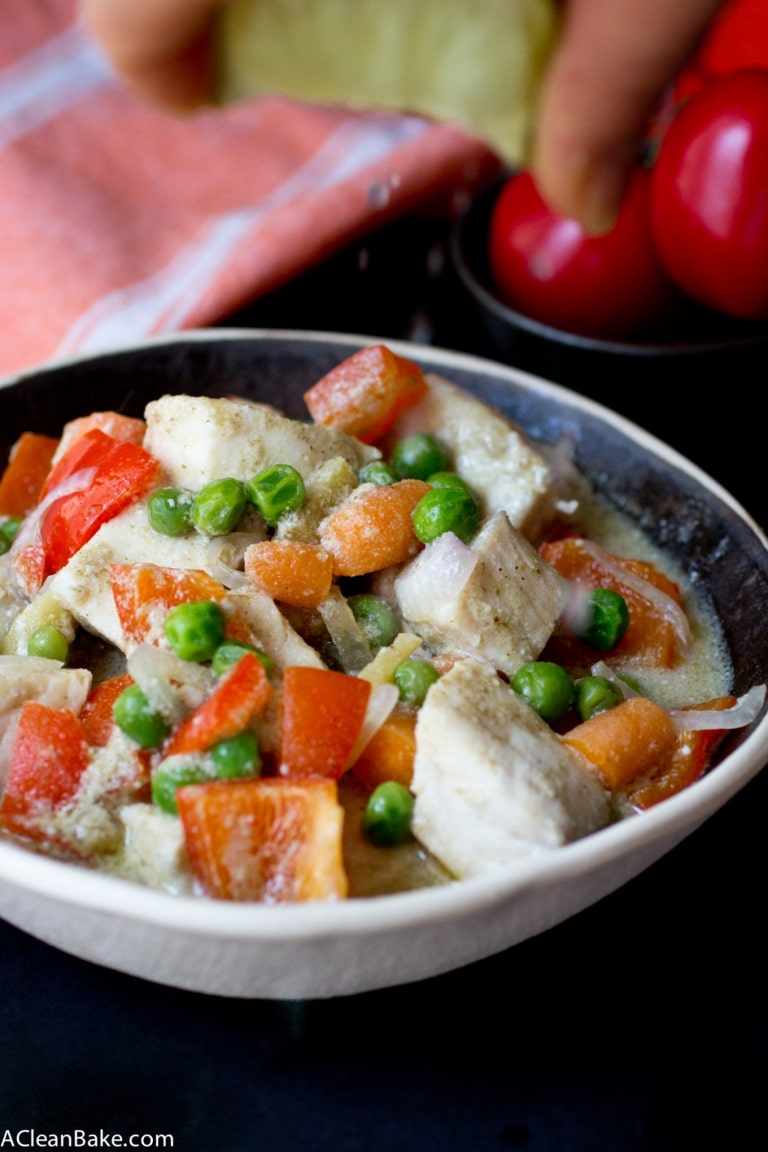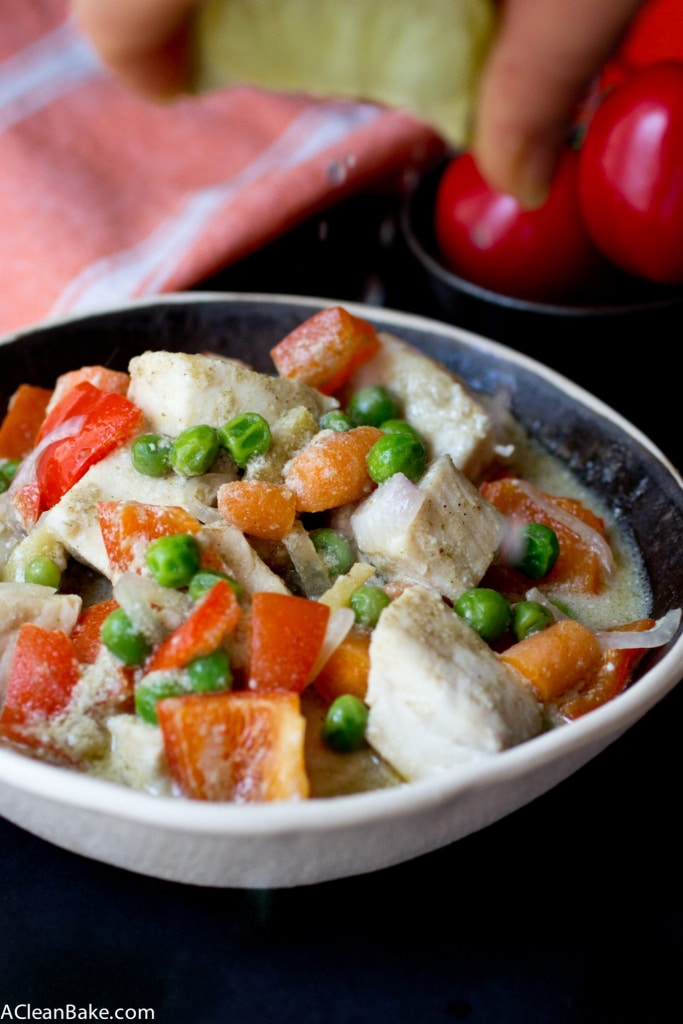 This post contains affiliate links, which means that if you click through and purchase a product, A Clean Bake receives a small commission, which goes toward continuing to bring you delicious, healthy recipes every week. This does not affect the price you pay. Thanks for supporting A Clean Bake!