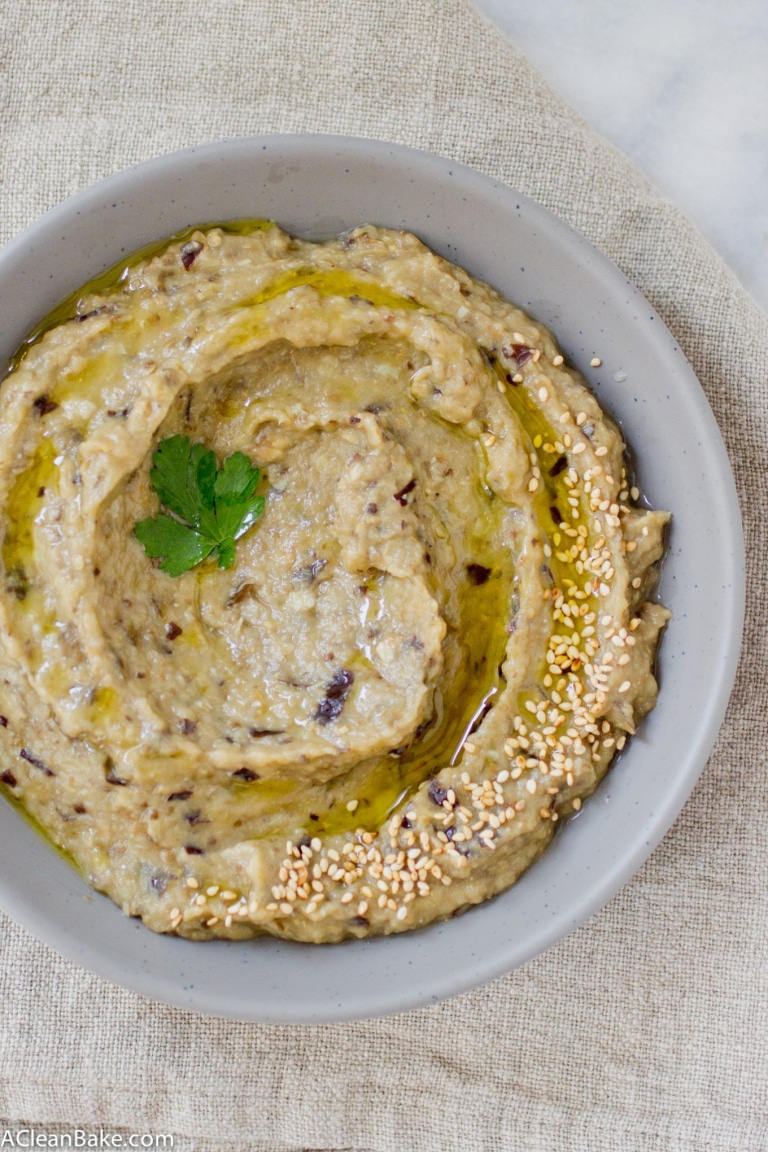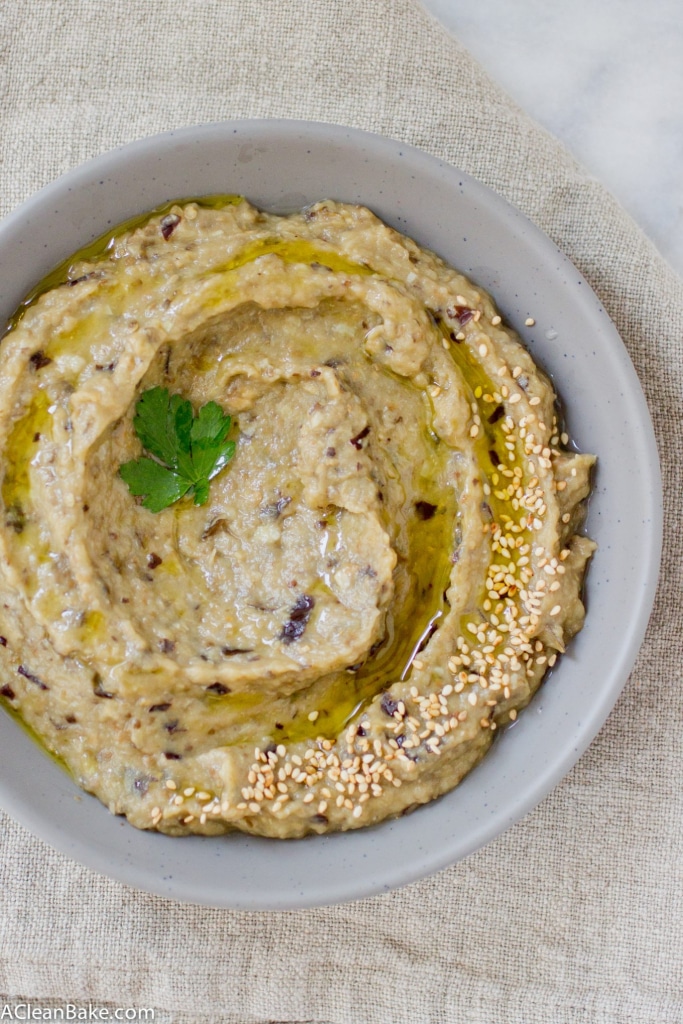 The minute Labor Day was over, the skies took a look at the calendar, noticed the date and opened up like a … well I can only think of closing and locking similes (doors! prison gates!), so just complete that brilliant and witty sentence for yourselves.
Anyway, farewell, summer. You were a good summer, full of sunny days and beaming rays of sun. We definitely got our Vitamin D this year. And, more importantly, so did the veggies. The best part of summer is obviously the veggies (beach shmeach), and until the plants get the memo that summer is over (shhh, let's just tell them that the torrential thunderstorm and dropping temps are a fluke) I strongly suggest that you join me in soaking it the heck up. Farmers markets and CSA boxes (or, you know, grocery stores) are still bursting with eggplant, which is at its peak right now and is, in my opinion a perfect transitional vegetable to tide you over between seasons.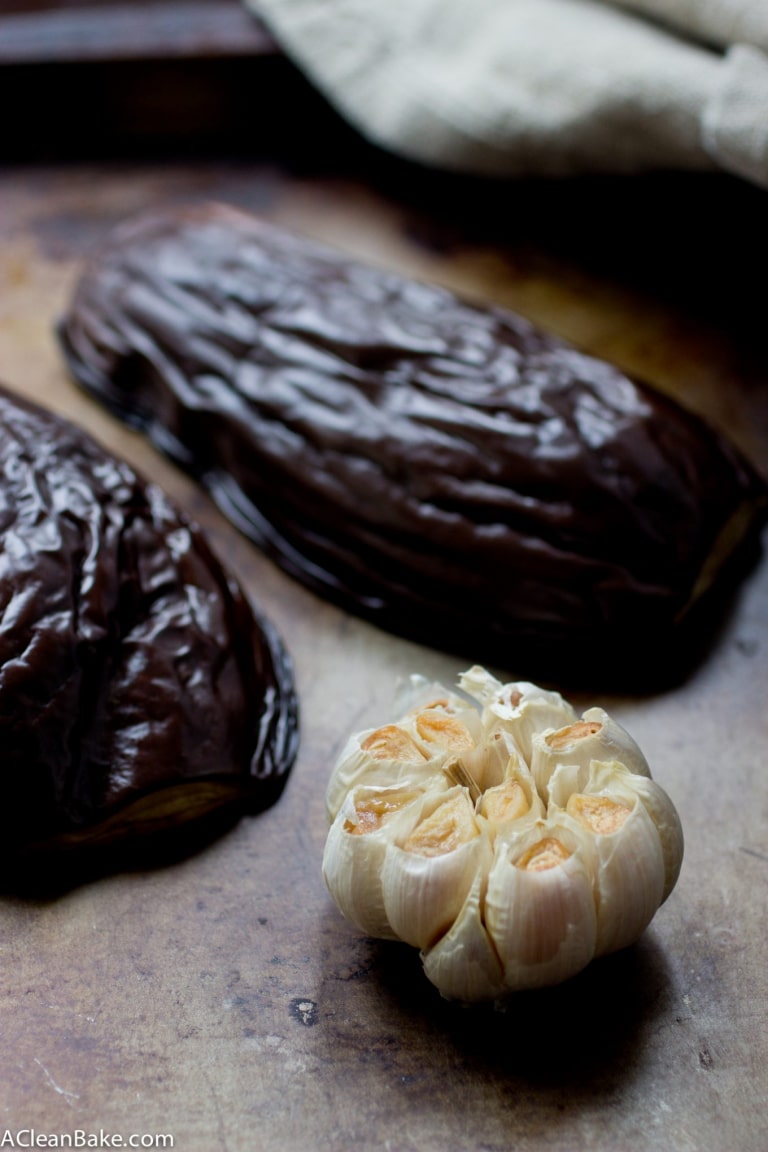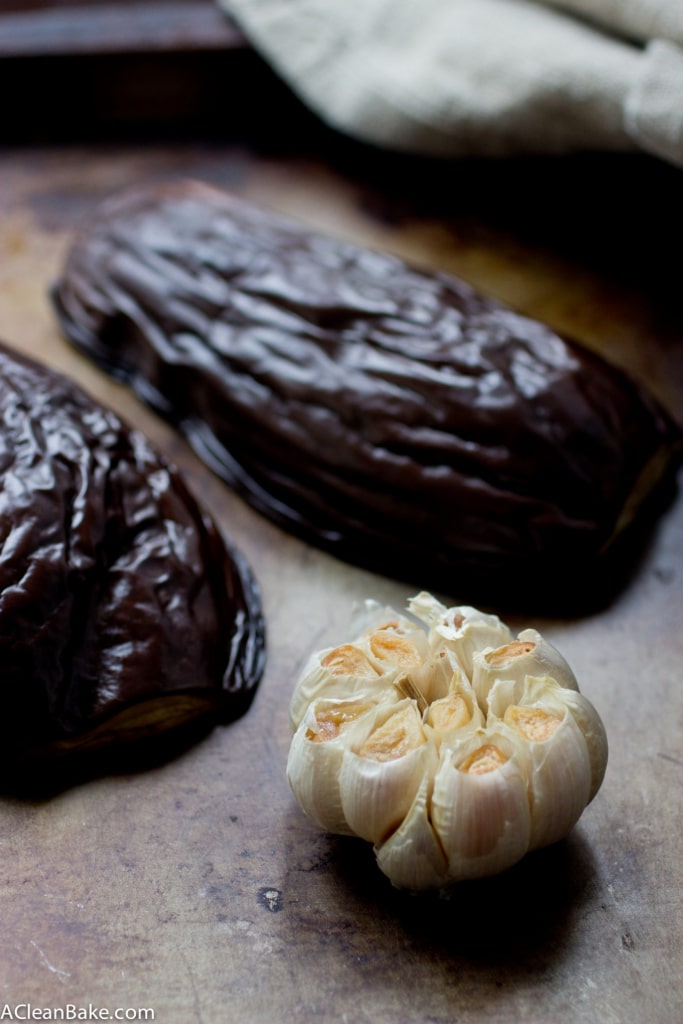 It's starchier than peak summer veggies like, say, zucchini, but not so hearty and rib-sticking that it will keep you too warm, like…. pumpkin. Sorry, but I haven't come to terms with pumpkin yet. Let's stick with midweight starchy vegetables for the time being.
Eggplant and all it's (just enough) starch roasts up so well in an oven with a bulb of garlic (fallish) but is then blended into a paste and served at room temperature with cold raw veggies, chips or pita (summerish). Babaganoush is one of those dishes that you can make in a big batch – partly as a coping mechanism as you come to terms with the onslaught of pumpkin – and freeze for the depths of winter when you can't possibly grasp the premise that you may ever be able to exit your home without 2 pairs of socks, 3 layers of top and a jacket that would make an Eskimo sweat. Those kinds of freeze-to-suspend-summer recipes seem to be the only thing I'm interested in making right now, as the conclusion of summer always feels like a slow walk to the (very, very cold) electric chair, so you may as well just lean in.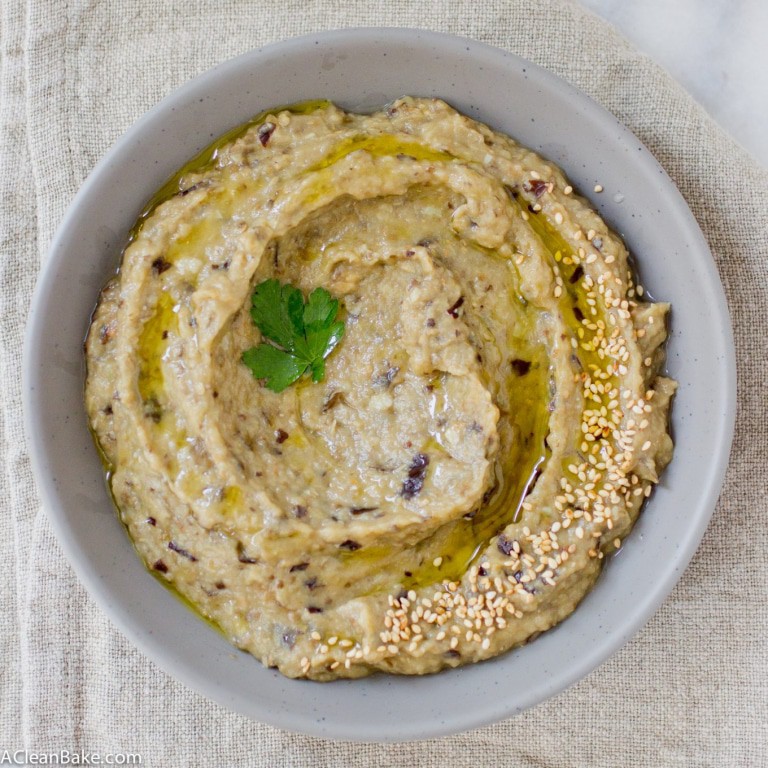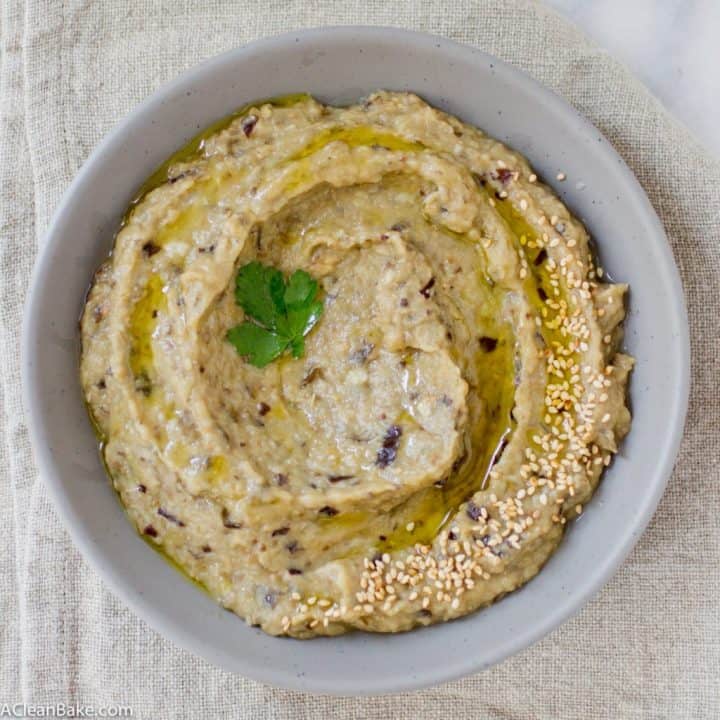 Roasted Garlic Babaganoush
gluten free, grain free, paleo, vegan, sugar free, low carb
Ingredients
1 large eggplant, about 1 lb
1 head garlic, outer layers peeled and top sliced off
2 Tablespoons tahini, or extra virgin olive oil
1 teaspoon coarse salt, or to taste
1-2 Tablespoons fresh lemon juice, to taste
Extra virgin olive oil, , for garnish
Instructions
Preheat the oven to 350F. Lightly grease a baking sheet or line with a nonstick pad or piece of parchment.
Wash the eggplant. Slice off the ends, then slice it in half lengthwise.
Place the eggplant halves open side down (skin side up) on the baking pan, at least 1" apart. Also place the garlic bulb, cut side up, on the pan.
Roast for 60 minutes until soft and tender.
Allow to cool, then roughly chop each half into 4-6 pieces. (see note)
Place the pieces in the bowl of a food processor fitted with the "s" blade and pulse several times to chop the eggplant.
Add the cloves of the roasted garlic (see note) and the olive oil, salt, and lemon juice and puree until smooth, or desired consistency.
Serve immediately.
Notes
If you'd like a very smooth babaganoush, make sure you scoop the seeds out and separate the innards from the skin (discard the seeds and the skin) before blending. Personally, I prefer a chunkier dip, and I think that's more authentic - plus I'm lazy - so I throw the whole thing, skin, seeds and all, into the food processor.
The easiest way to get the garlic out of its husk is to squeeze gently from the bottom like a tube of toothpaste; if that doesn't work, use a butter knife to pull it each clove out of its little shell. Don't worry if a bit of the husk gets into the food processor.
If you'd like your babaganoush to be a little bit sweeter, add 1-2 large tomatoes (washed, hulled and sliced in half) to the roasting pan, and throw them into the food processor with the eggplant. Keep an eye on them, though, as they may need less time in the oven than the eggplant, depending on their size.
If you'd like your babaganoush to be a little creamier, add 2-4 Tablespoons tahini (sesame paste) with the ingredients in step 7.
Leftovers keep well in an airtight container in the refrigerator for up to 5 days, or in the freezer for up to 3 months.
Yield: About 2 1/2 cups