A day late and a dollar short: that's my motto. Well, that's my motto when it comes to drink recipes, anyway. I'm always late to the bandwagon (guys, I just discovered a Moscow Mule – have you heard of it? Of course you have, because I'm the last person on the planet to try a Moscow Mule), and this drink is no exception.
You know what this would have been spectacular for? If you said "a Labor Day BBQ", you may have won a prize. Check under your seat. I'll wait.
Ok, I may have lied about that seat thing. Sorry. Drown your sorrows in a glass of this addictive mocktail – or make it a cocktail if you prefer. It's absolutely fantastic with bourbon,* but it equally as outrageously addictive without the bourbon. I drank most of it without and I never missed it for a second.
*A note about the bourbon: Most brands of bourbon are not gluten-free, with the exception of Marker's Mark, which is safe for you if you are intolerant to gluten. I have heard that Wild Turkey is too, but am having trouble confirming for sure, so use at your own risk.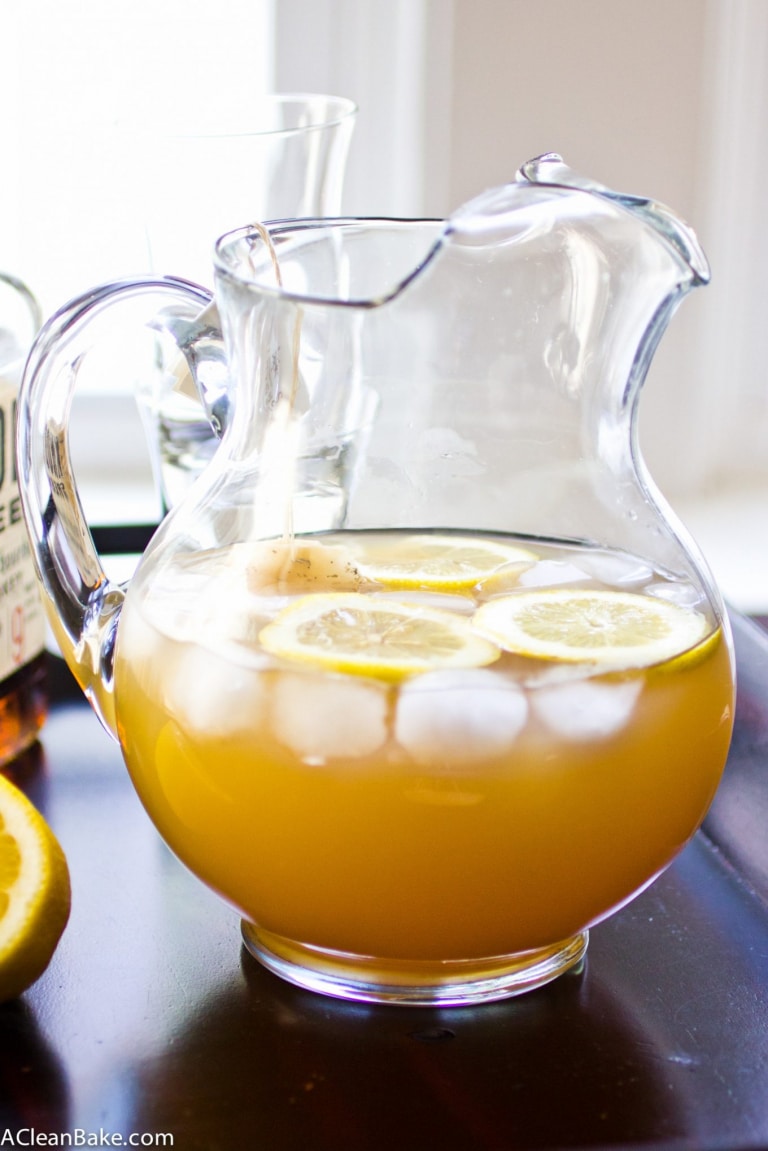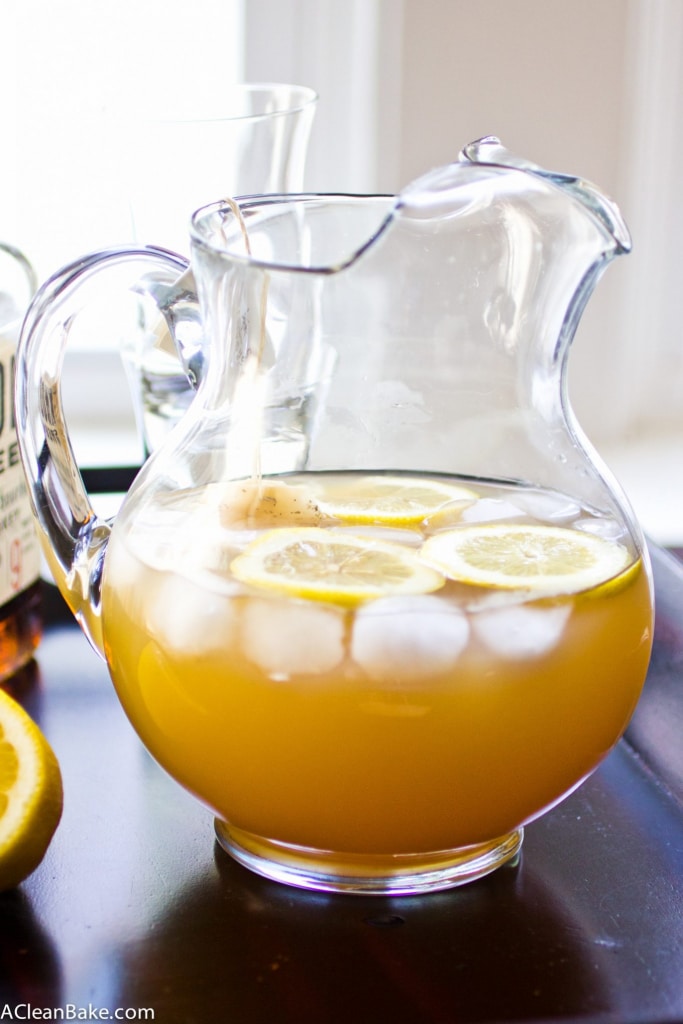 Have you ever had an Arnold Palmer before? Traditionally, it's a refreshing, non-alcoholic mix of lemonade and iced tea. Usually, the drink is made with black tea, but in order to punch up the flavor, and make this a cocktail-hour-friendly drink, this version calls for lavender tea, which is usually herbal (decaf). But this version breaks with tradition in one other important way to improve an otherwise perfectly enjoyable beverage: just add booze.
I recommend bourbon, but any whisky will do, or you can do in another direction and add a clear spirit like vodka. The bourbon add a deeper, heartier flavor to the drink which contrasts really nicely with the sweetness and tartness of the lemonade and the subtle floral flavor of the lavender. In short, it tastes like lemonade grew up, got a masters degree and now wears pinstriped suits to work and enjoys a fine Cuban cigar on occasion. I know that sounds insane, and it is, but it makes perfect sense once you try this drink.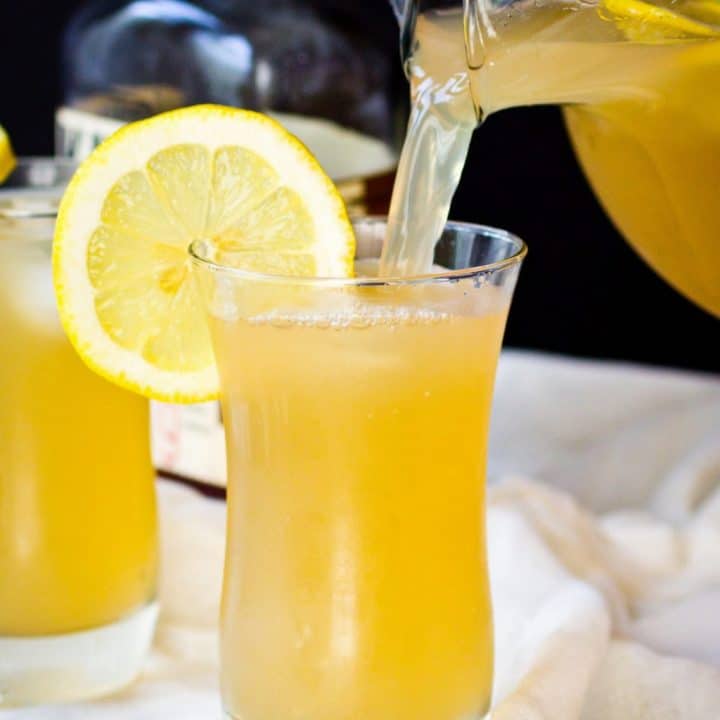 Lavender Arnold Palmer
gluten free, grain free, paleo, vegan, low carb, sugar free
Ingredients
6 cups water
¼ cup granulated granulated monk fruit sweetener or granulated stevia, like
4 lavender tea bags
1 cup fresh lemon juice
Bourbon, optional, or spirit of choice
Instructions
Bring water to a boil. Turn off the heat, add the stevia or sugar and stir until it dissolves.
While the water is still hot, steep the tea bags until the water has turned deep brown. Discard the tea bags.
Stir in the lemon juice, taste and adjust the flavors to taste by adding more water, lemon juice or sweetener.
Transfer mixture to the fridge to chill before serving.
When you're ready to serve, add ice and 1 shot of bourbon to the glass, then top with about a cup of the Arnold Palmer and garnish with a lemon slice.
Notes
If you don't have or don't want to use granulated monk fruit or stevia, you can use honey or coconut sugar instead. Make sure that whatever you use is dissolved completely in the hot water before steeping the tea bags.
Store leftovers (without the bourbon) in the fridge for up to 3 days.
Makes 7-8 small servings.