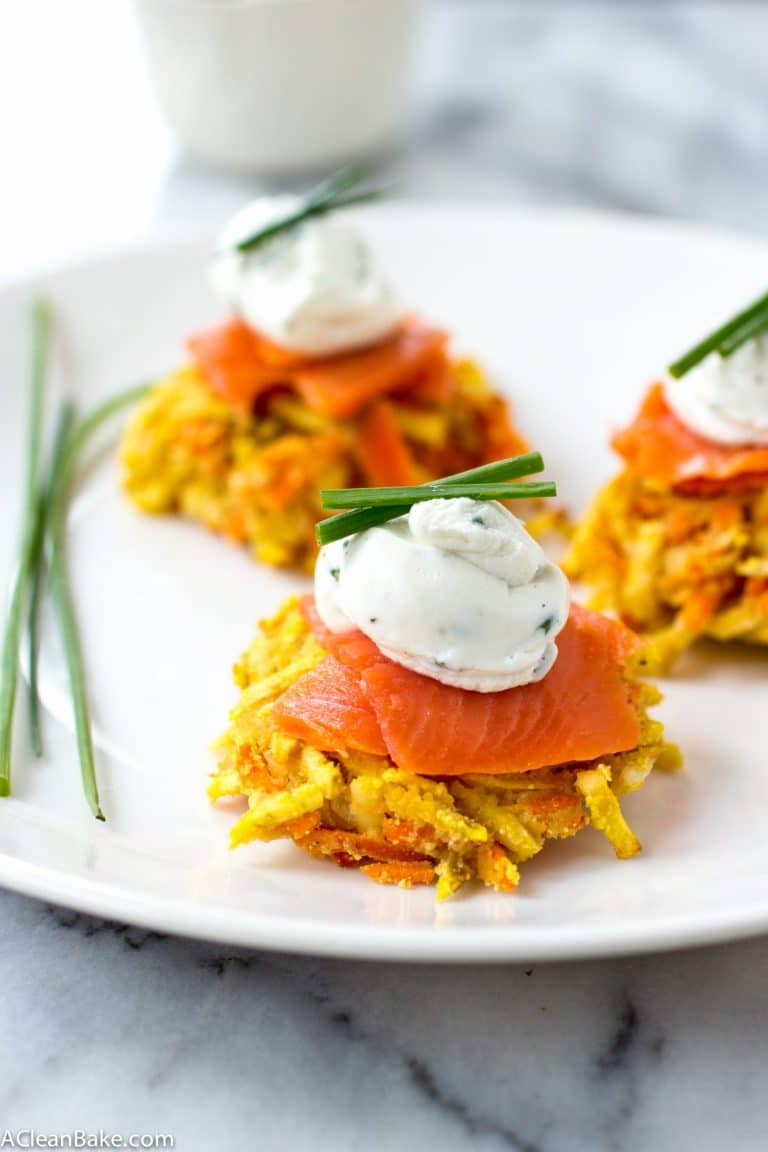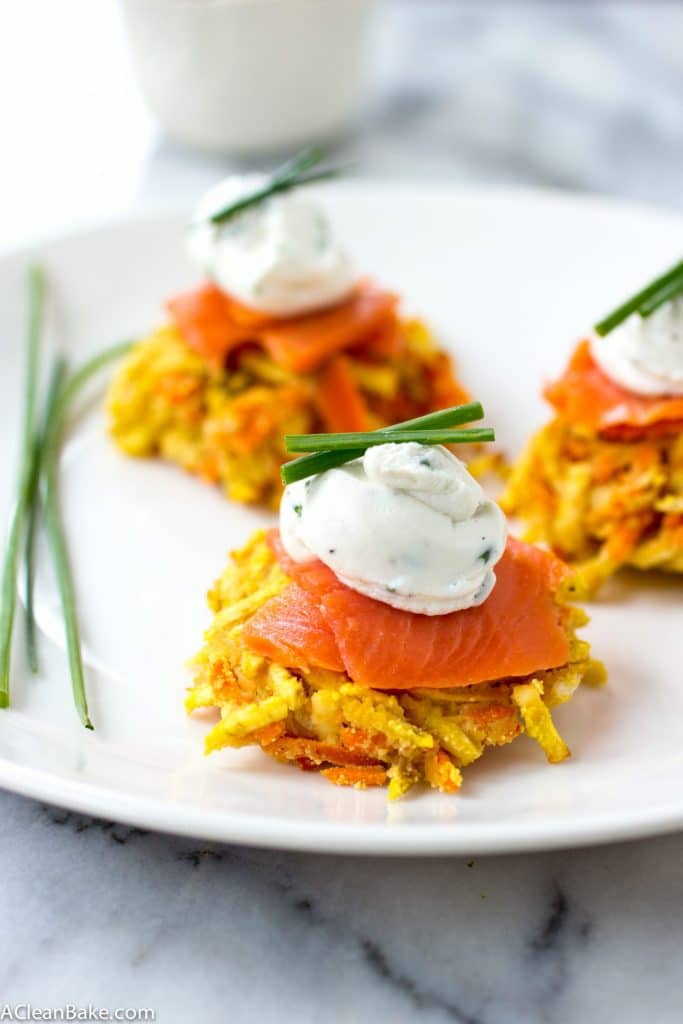 I'm back! I hope you had a wonderful holiday; so wonderful, in fact, that you're scratching your head at that "I'm back" comment because you didn't even notice I was gone. I decided to take the week off, but calling it a decision might be a bit of a sugar-coating since I basically crashed after too many weeks of doing too much and sleeping too little and it was all I could do to get through the day – forget cooking. Priorities shift during the holidays, don't they? I just wanted to relax and drink tea and clean my house (temporarily trashed from a supposed-to-be-small construction project) and cook and bake for the love of cooking and baking, rather than to post about it. No offense, of course. But I needed a break. We all do, sometimes.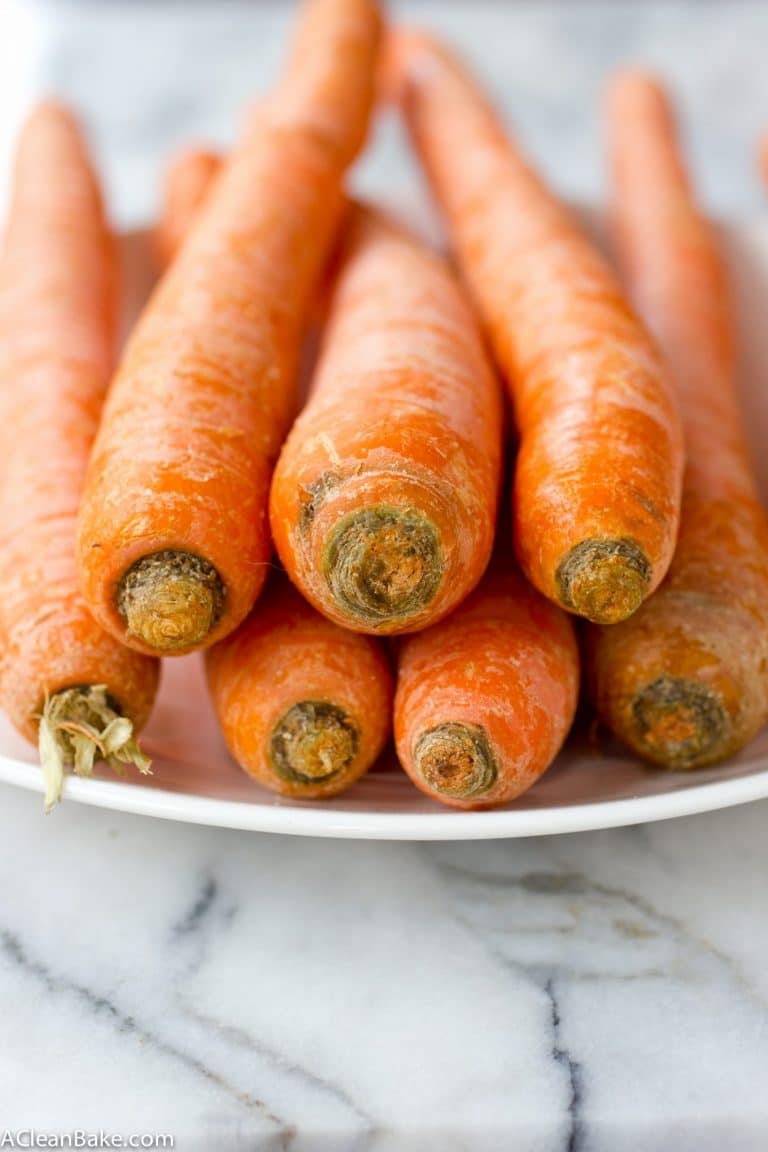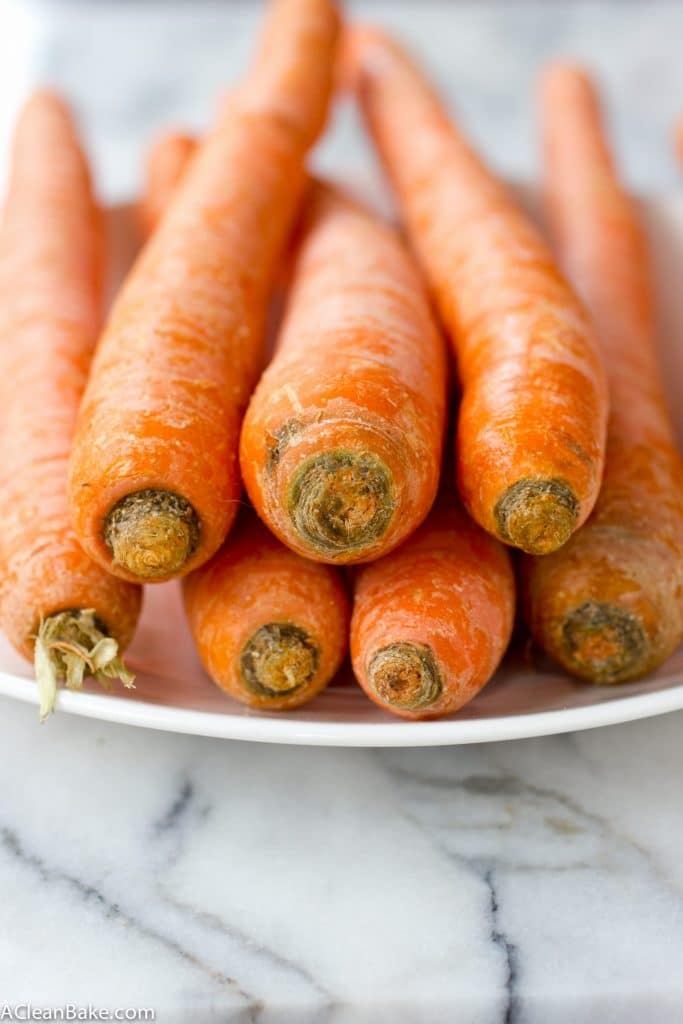 Granted, if I had had my act together a little bit more, and maybe also had a little more sleep and a little less grime covering every surface of my home, perhaps I would have shared them in time for your Hanukkah dinner. They're certainly not your traditional latke, so feel free to make and eat them any time of the year, not just on one of those
Eight Crazy Nights,
 and – topped with smoked salmon and chives – everyone will be impressed at your rustic and creative interpretation of the traditional blinis with smoked salmon.
It would be terribly appropriate, for example, to serve at a New Year's Eve party as both a sophisticated hors d'oeuvre and a sturdy base to absorb the alcohol. You can make the goat cheese ahead of time and store it in the fridge, bake the latkes instead of frying them (so they can be kept fresh in a warm oven; see instructions in recipe notes), and assemble these at the last minute for party guests. Or, make them for yourself as a carby-yet-healthy comfort food on a cold winter night. Now that the holidays are (nearly) over, what else can we turn to besides carbs to get us through the next 3 freezing months!?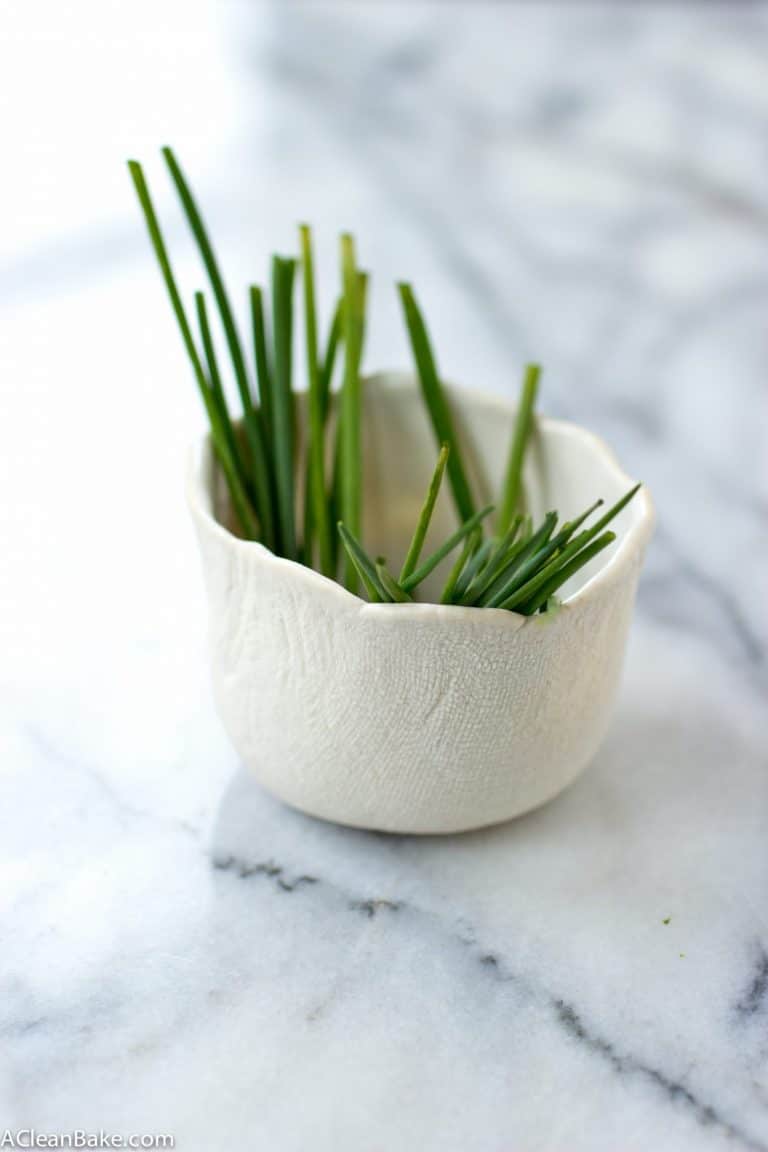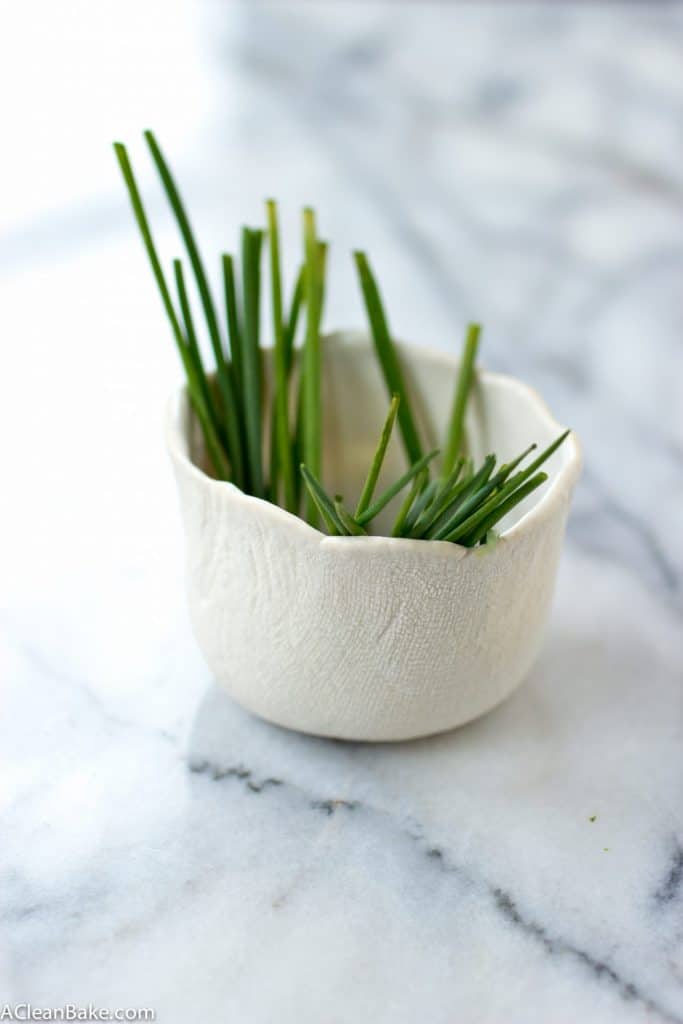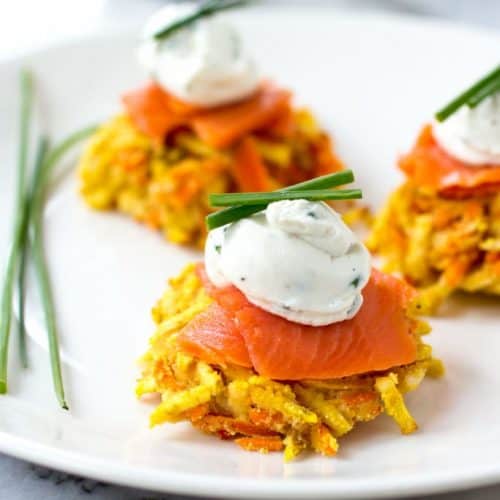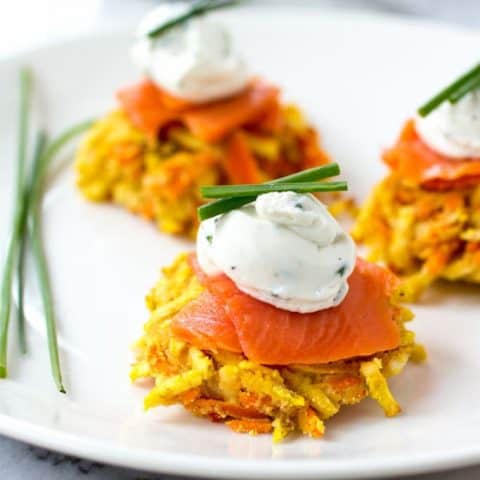 Sweet Potato and Carrot Latke-linis with Whipped Goat Cheese and Smoked Salmon
Ingredients
1 large white sweet potato, about 3 cups, peeled and shredded
3-4 large carrots, about 2 cups, peeled and shredded
1/2 medium white onion, about 1/2 cup, shredded
1/4 teaspoon salt
Heaping 1/4 teaspoon freshly ground black pepper
2 teaspoons coconut flour
4 large eggs, beaten
OIl for frying, optional
3/4 cup plain goat cheese, softened to room temperature
3/4 teaspoon freshly ground black pepper
1 1/2 teaspoons freshly squeezed lemon juice
Generous pinch salt
1 Tablespoon chopped fresh chives, plus more for garnish
Thinly sliced smoked salmon
Instructions
In a large bowl, toss together the shredded potatoes, carrots and onions. Stir in the salt, pepper and coconut flour, then fold in the beaten eggs.
Add about 1/4" worth of oil to a large skillet and preheat until a single shred of the veggie mixture sizzles energetically as soon as you drop it in. Scoop the mixture out in heaping 2-Tablespoon portions and pack together into a tight ball, then flatten slightly between the palms of your hands to form a disc. Drop the disk in to the hot oil and repeat, quickly, until the skillet is full of discs with a minimum of 1/2" between each. Cook, uncovered, until the bottoms of each latke turns deep golden brown, then flip and cook until the other side is the same color.
Remove cooked latkes from the pan and allow them to cool and drain of excess oil on a large plate covered with 4-5 layers of paper towel.
Repeat the process with the remaining mixture until all the latkes are finished.
Prepare the goat cheese by whipping it in a food processor or stand mixer for about 30 seconds until smooth. Turn off the machine and add the pepper, lemon juice and salt and process for another minute or two until light and fluffy. Use a spatula to fold in the chopped chives.
To assemble the latkes: layer a few slices of smoked salmon on top of a latke and spoon or pipe a dollop of goat cheese on top of the salmon. Garnish with a few sprigs of chive.
Notes
Goat cheese is a lower-lactose (read: easier for your body to process) alternative to cow's milk cheese that seems to be ok, occasionally, for those who don't have a serious lactose allergy. Take that promise with a grain of salt because I have only really tested the hypothesis on a patient population of one (uh, me). So, skip it if you're nervous, or replace with ricotta if lactose isn't an issue but cost is.
I used white sweet potatoes, but this would work just as well with the regular ones. Also, you can use all carrots or all sweet potatoes if that makes grocery shopping easier.
Skip the salmon to make this vegetarian.
To bake these instead of frying them, preheat the oven to 350 and line a large cookie sheet with a nonstick pad, or greased layer of foil. Portion the mixture onto the sheet the same way you would into the pan and bake for 18-25 minutes until golden brown and firm. The baked version doesn't develop a crust or hold together quite as well as the fried version but still tastes wonderful.
Omit the goat cheese (or replace it with cashew cream cheese) to make these Whole30 compliant.
Yield: About 45 mini latkes