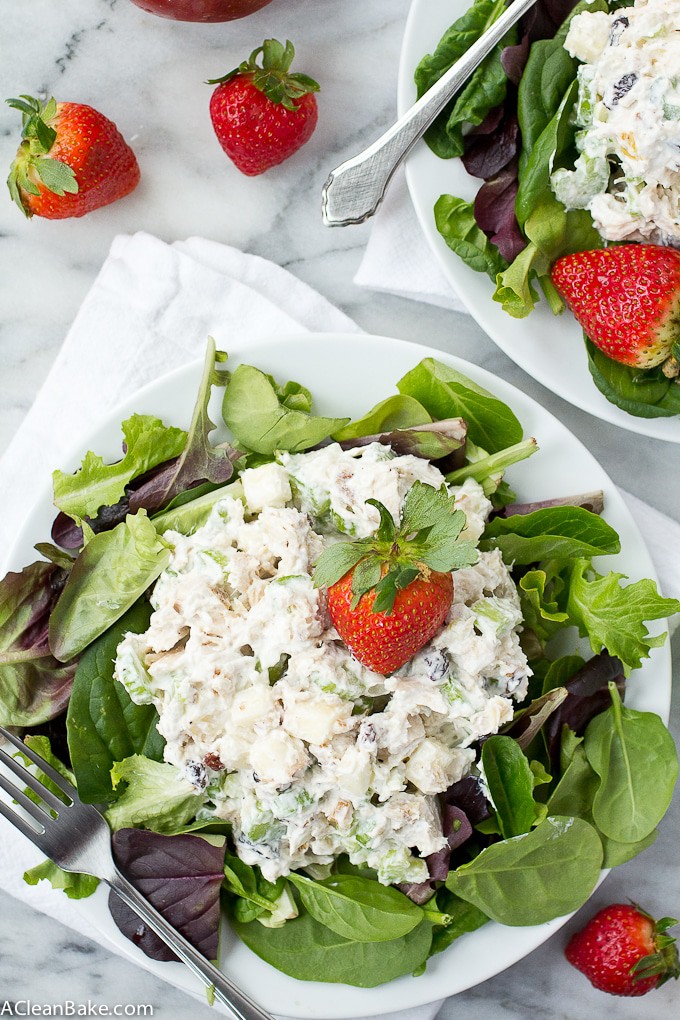 Do you remember that feeling from school when you sat down for a test on material that you not only studied, but actually enjoyed, paid attention to all semester, and maybe even had some prior knowledge of? You were either cool as a cucumber or, if you were like me, you had a thousand tiny voices in your head screaming THIS IS TOO EASY. YOU'RE SCREWING IT UP! IT SHOULD BE HARDER! every time you read a question and started to write an answer.
All of a sudden you started to question everything. Did I really study? Do I really know anything at all? What was the guy that approved my application to this institution smoking? What's my name?? You choked. Incidentally, I ended up doing fine in school, but to this day, when put on the spot, knowing the answer to a challenge of any kind is almost more nerve-wracking than not knowing it and having to figure it out. I do much better with a (metaphorical, thankyouverymuch) gun to my head.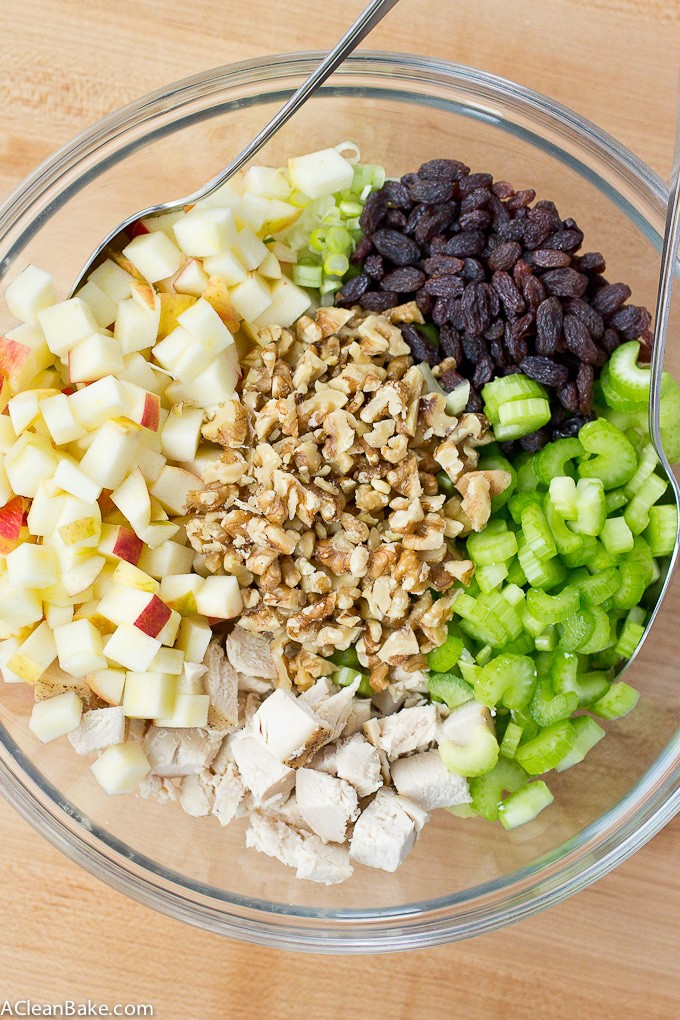 I take you down this endearing trip down memory lane only to explain why, when a reader asked me for recipes that were quick, healthy and easy to throw together, I choked. Because I have a million quick, healthy, tasty recipes to share with you and it seemed too easy. Which should I start with? Are these any good? Should I just shut down the blog entirely???? (Just kidding. You're stuck with me.)
I gave up trying to figure it out and went to make lunch.
Yeah. You guessed it: a big bowl of Waldorf Salad. I hesitated one more minute before sharing it becuase Waldorf Salad sounds like something a hoop-skirted Mrs. Cleaver-type would serve at her ladies' lunch alongside Jello molds and ham and bananas hollandaise, but don't let the name fool you. It's a very modern dish in that it is hearty, textured, and flavorful with plenty of crunch (a prerequisite for any chicken salad before I'm willing to eat it). It's basically the predescessor to those fruit-and-nut salads that were screamingly popular about 5 years ago and every diner/brasserie/pub/new American restaurant worth its salt still contains at least one variation on the theme. But it's far less fussy (chop, toss, scoop) and convenient (one large batch provided 4-5 lunches). It kind of seems…too good…to be true. OMG I'm going to fail this class, aren't I??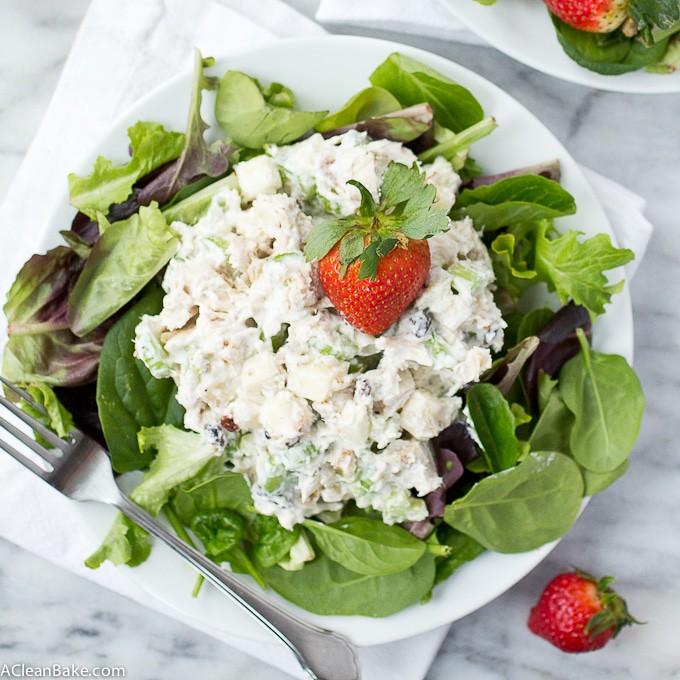 Waldorf Salad
2016-02-24 09:34:54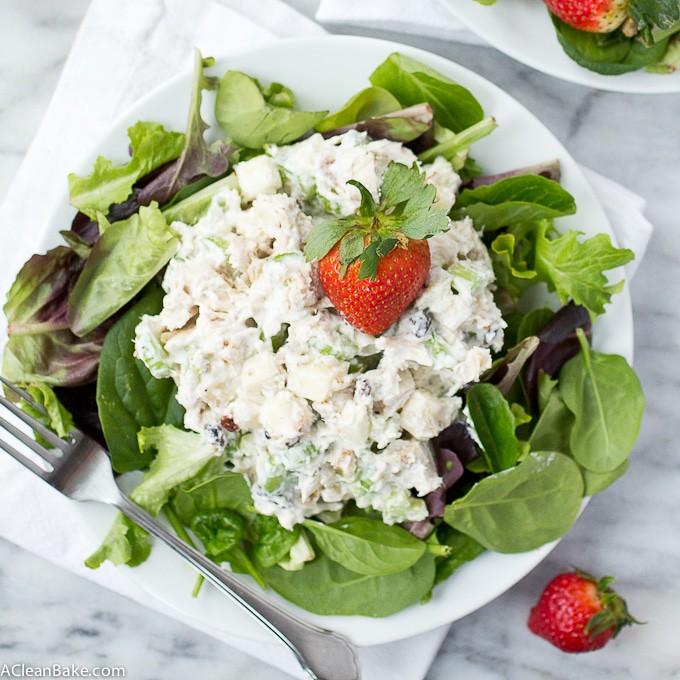 gluten free, grain free, paleo friendly, dairy free adaptable
Ingredients
3 cups cooked cubed chicken
2 cups chopped fresh celery
1/3 cup minced onion, scallion or shallot (use sweet onion for a milder flavor)
1/2 cup raisins
1/2 cup walnuts, roughly chopped
1 large apple, diced (about 1 1/4 - 1 1/2 cups)
2 cups yogurt (dairy or coconut) or mayo, or a combination
1-2 Tablespoons water, if needed
2 Tablespoons fresh lemon juice, to taste
1/2 teaspoon granulated garlic
1/2 teaspoon freshly ground black pepper
1/4 teaspoon fine sea salt
Instructions
In a large mixing bowl, toss together the chicken, celery, onion, raisins, walnuts and apple. Set aside.
In a smaller mixing bowl, whisk together the yogurt and/or mayo, water (if needed to thin it out to a whiskable consistency), lemon juice, garlic, pepper and salt.
Fold the dressing (yogurt/mayo mixture) into the chicken mixture until thoroughly combined. Taste and adjust seasonings, if necessary.
Serve immediately.
Notes
Store leftovers in an airtight container in the refrigerator for up to 5 days.
Use mayo or coconut-based yogurt for a non-dairy or Whole30 compliant adaptation.
Yield: About 4-5 servings
A Clean Bake http://acleanbake.com/