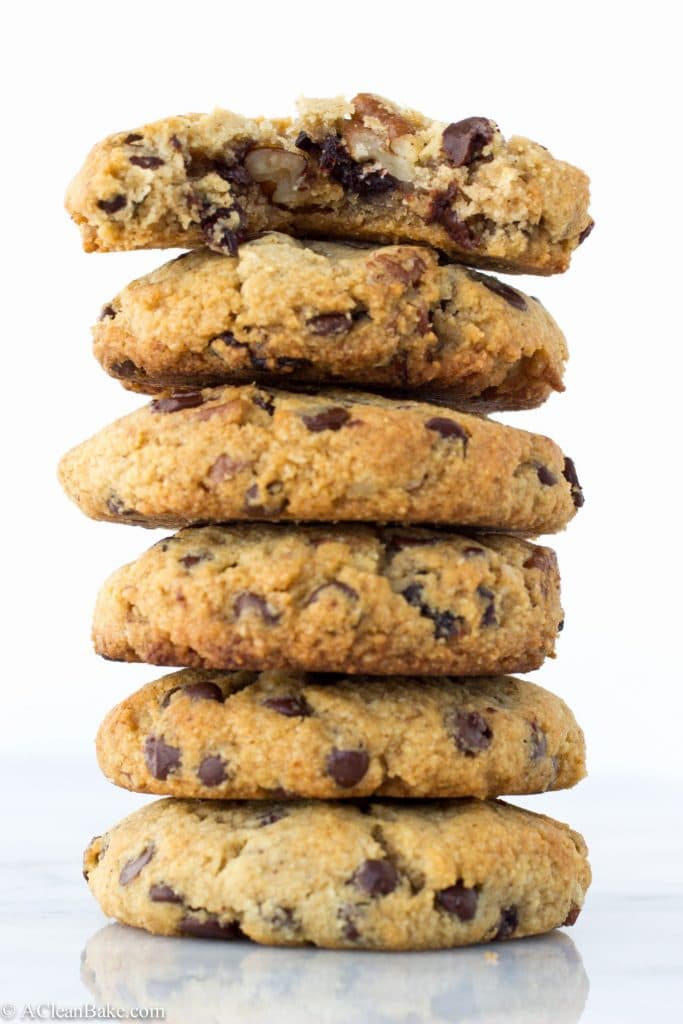 I took a day off from work yesterday, for no particular reason. It was a long time coming. Call it a moment to myself, call it a mental health day, call it a much-needed break. Whatever you call it, it was fantastic.
The thing is that no mental health day (or whatever you decided you were going to call it; I went with mental health day) is complete without a soft, chewy, ooey gooey chocolate chip cookie (or 3). So, before I knew it, I was stirring and scooping and baking and chowing.
Once the seal was broken, I just kept cooking and baking all day (including an irresistible carrot layer cake and some baked chicken fingers, both of which are coming soon to a blog near you). By the end of the day, I was stuffed to the gills and my feet hurt like hell but I was felt more relaxed and accomplished than I have in awhile. Note to self: take mental health days more often, make cookies always.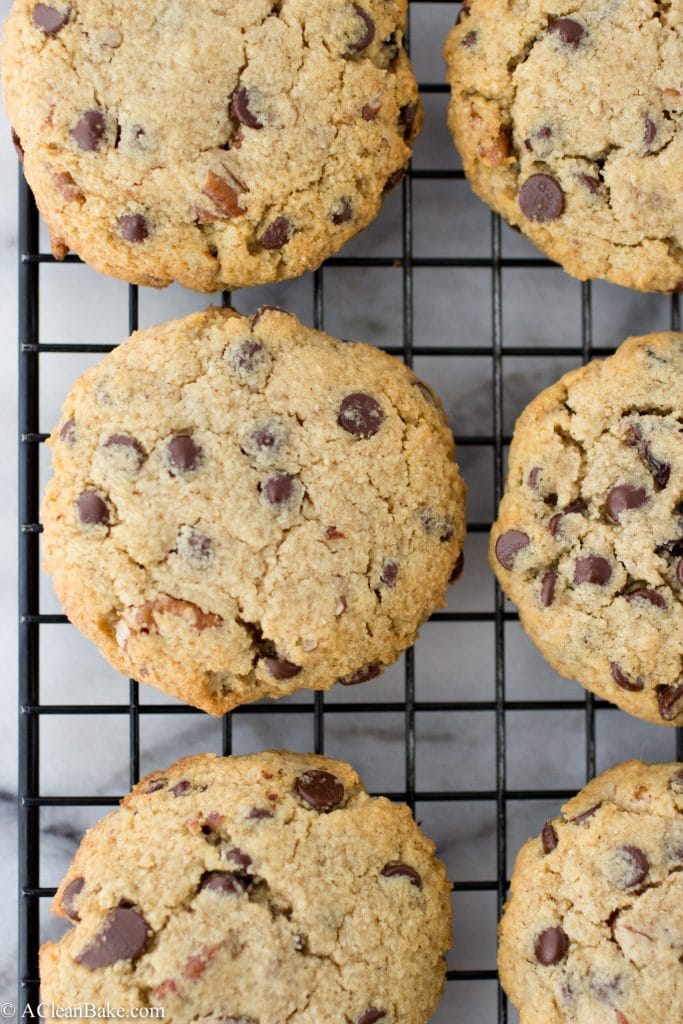 Chocolate Chip Cherry Ginger Cookies
2015-03-30 16:11:23
Ingredients
1 1/2 cups blanched almond flour
1/4 cup coconut flour
1/2 teaspoon cinnamon
1/8 teaspoon salt
1/2 teaspoon baking soda
1 large egg, beaten, or vegan egg replacement
1/2 teaspoon vanilla extract
1/4 cup maple syrup
1/4 cup coconut oil, butter or vegan butter, melted and slightly cooled
1/2 cup mini chocolate chips (or roughly chop the large ones)
1/2 cup roughly chopped pecans
1/3 cup roughly chopped dried cherries
1/3 cup chopped dried ginger (it's up to you whether to use crystalized/sugared or uncrystalized)
Instructions
Preheat 350F and line 2 cookie sheets with a nonstick pad or parchment paper.
In a large mixing bowl, whisk together the almond flour, coconut flour, granulated sweetener, cinnamon, salt, and baking soda.
In a smaller bowl, stir together the egg, vanilla, maple syrup and melted coconut oil or butter
Pour the wet ingredients into the dry and stir to combine. Scrape down the bottom and sides of the bowl to make sure everything gets incorporated.
Fold in the chocolate chips, pecans, dried cherries, and ginger.
Scoop 3 Tablespoon portions of dough and roll into a ball. Use your palm to flatten into a thick disc and place on the cookie sheet. Repeat with the remaining dough, spacing each cookie 2-3" apart on the sheets.
Bake 10-12 minutes or until slightly golden around the edges. Remove from the oven and let cool completely on the cookie sheets until firm (see note), before moving to a rack to cool completely.
Serve immediately or store in an airtight container at room temperature for up to a week, or in the freezer for up to 3 months.
This cookie is very add-in heavy. That's just the way I like it 🙂 However, if you prefer more dough in your cookie, feel free to decrease some or all of the the measurements as follows
- 1/3 cup chocolate chips
- 1/4 cup chopped pecans
- 1/4 cup dried cherries (chopped)
- 1/4 cup dried ginger (chopped)
When you remove the cookies from the oven, they will seem so soft that you'll think something is wrong. The tops will look slightly golden, but if you try to pick one up, it will be so soft, it will probably crumble in your hand. That's ok, and that's why you need to let the cookies cool on the sheets before you try to move them.
Yield: 15 cookies
A Clean Bake http://acleanbake.com/