In the course of healing a dysfunctional digestive system, you learn – and consequently, start to casually use, in the coarse of casual conversation – words like "glutamine" and "prebiotics" and, subsequently, "sunchokes". You also start to chat nonchalantly with people about what potency of probiotics you're on, and how many milligrams of magnesium you're taking each day, the way I imagine hardened alcoholics backdoor-brag about their tequila tolerance. But that's a story for another day. Today, the story is sunchokes. But what is the name of ugly root vegetables is a sunchoke?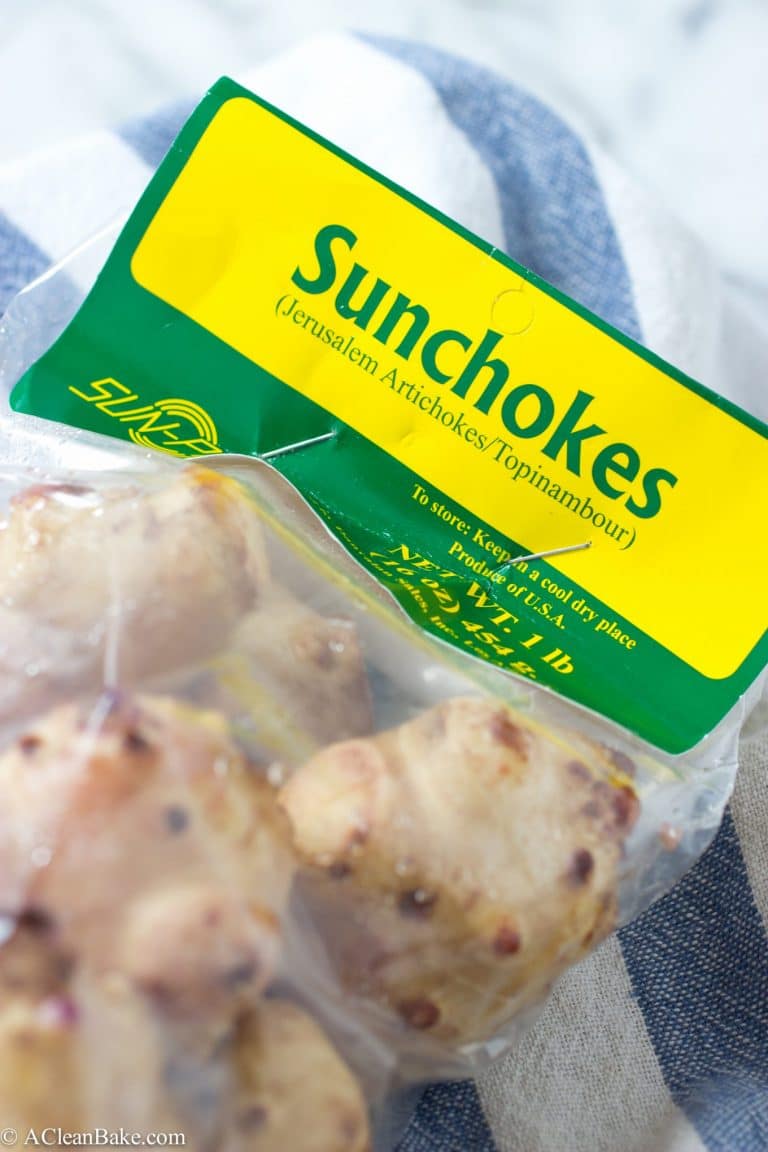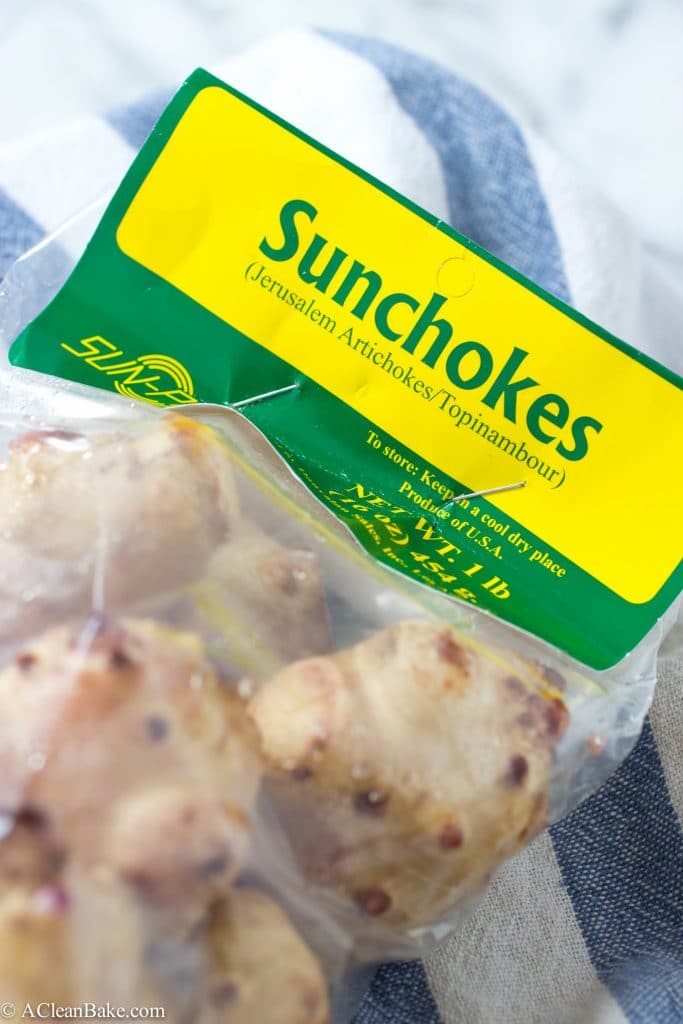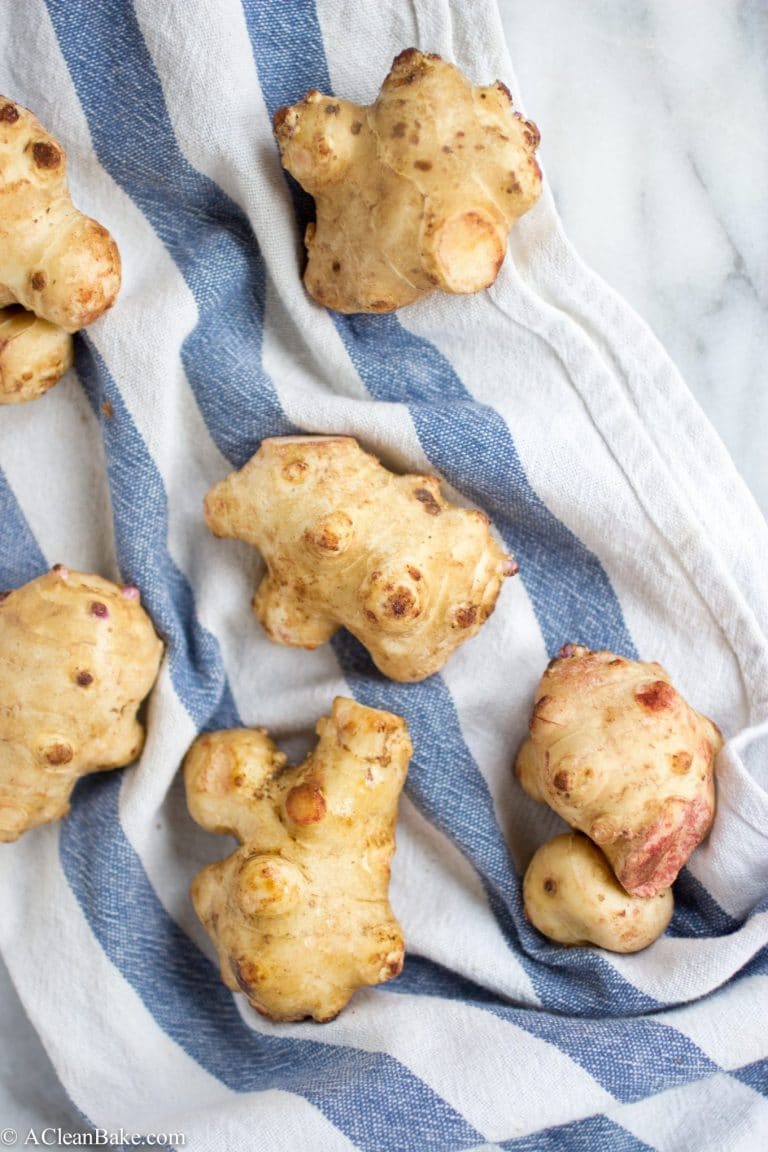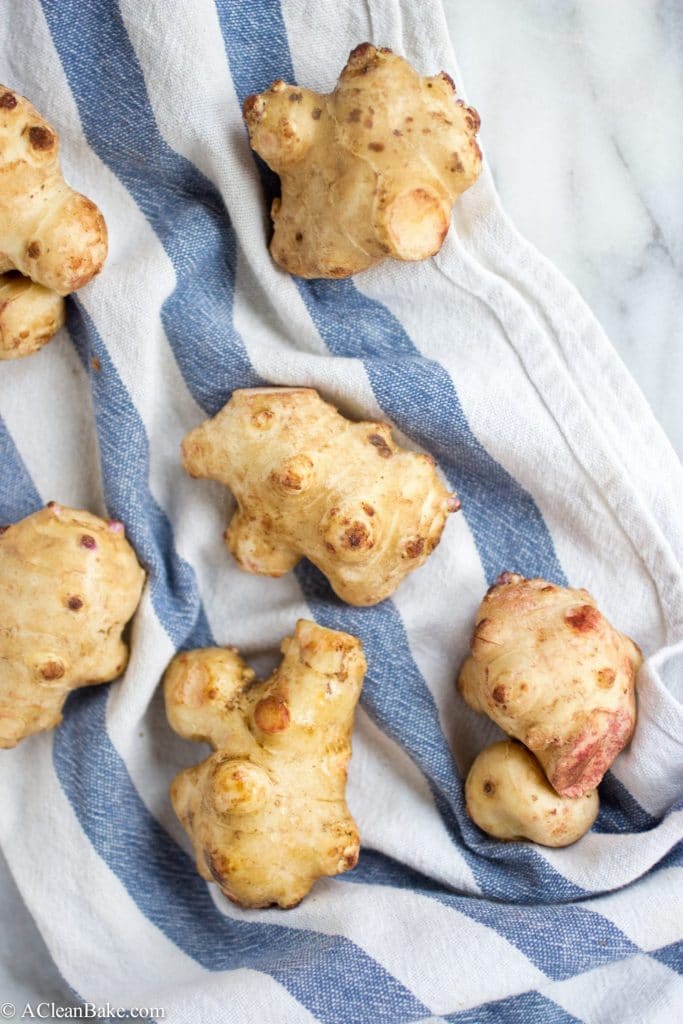 That's the exact question I asked myself when my doctor (ok, nutritionist, but I feel like a Real Housewife of Beverly Hills when I admit to seeing a nutritionist) told me to eat, among other things, more sunchokes. Sunchokes are a semi-marketing-y name for a Jerusalem Artichoke, which is also known as a Topinambour, which probably does absolutely nothing to ring any bells. These ugly little nubs that look maybe like a truffle/maybe like the root of an elm tree you'd trip over and sprain your ankle are actually a root vegetable that has wonderful prebiotic (meaning enables healthy gut bacteria to grow and flourish) properties when eaten. Contrary to its name, it's neither Israeli, or an artichoke, but is actually native to North America and contains high levels of insoluble fiber (that's the prebiotic part) as well as potassium, iron, niacin, thiamine, phosphorus and copper. But all that aside, they make a darn good dip too.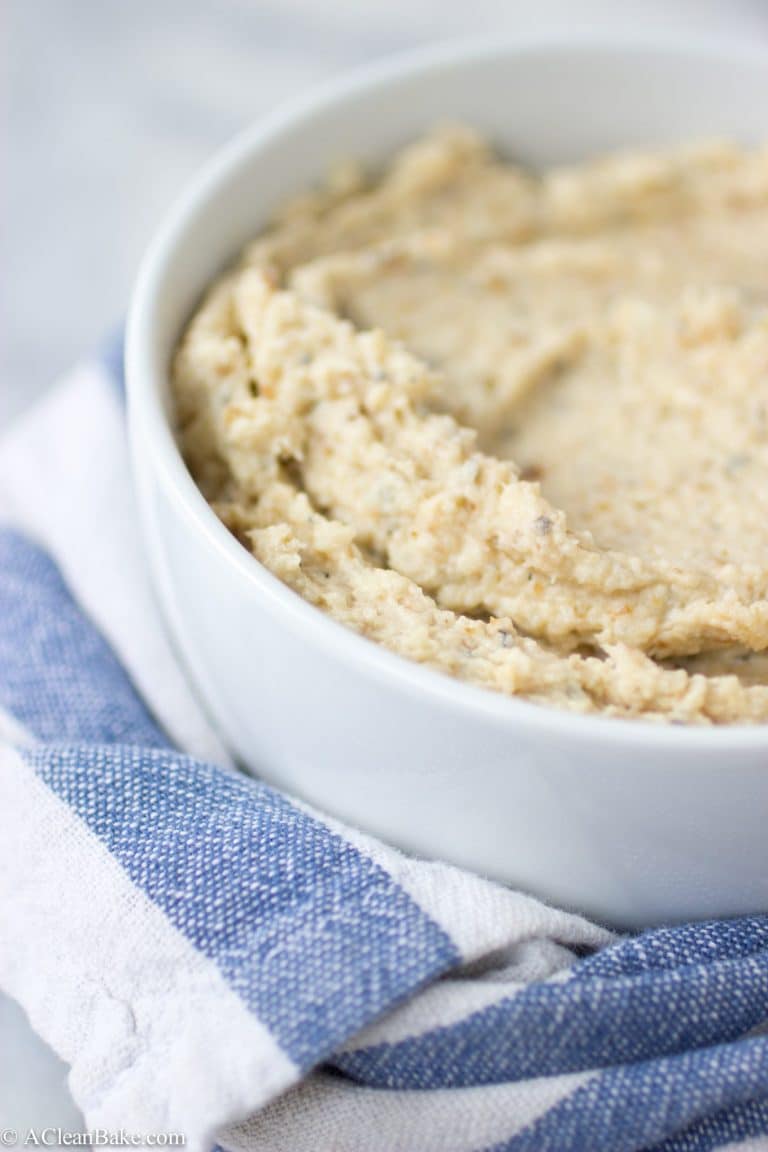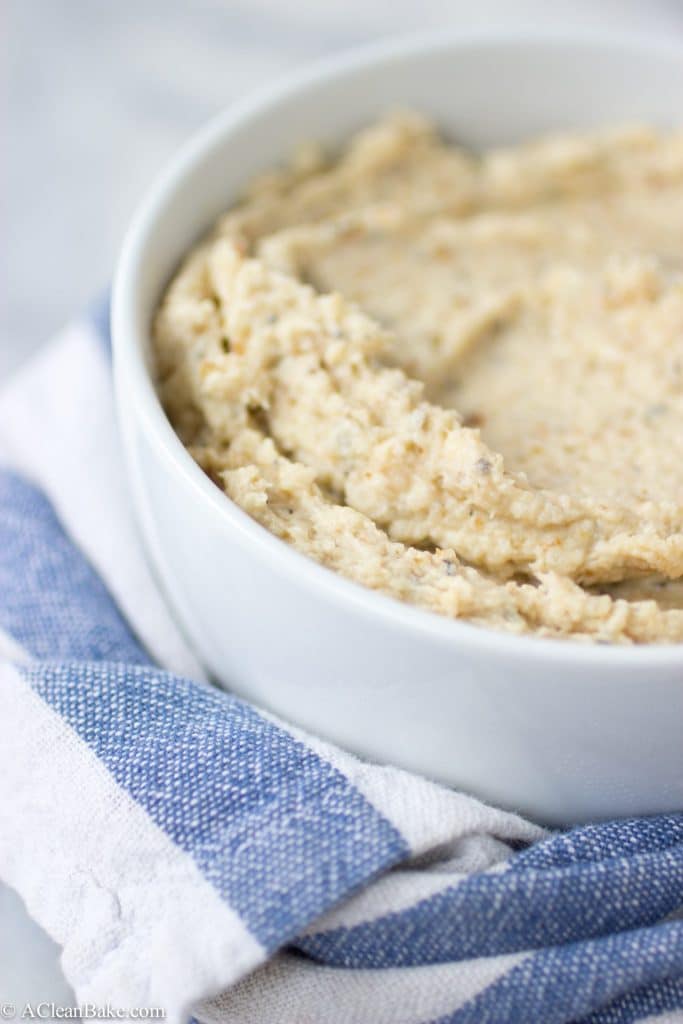 I really wanted to make a legume-free version of white bean dip, but it is hard to imagine these nubs – which, when uncooked, sort of look, taste and feel like a cross between a raw white potato (but not as starchy) and a radish – transforming into a soft, creamy dip. So, as usual, the answer is to roast them and then add cheese. For this, you can use whatever cheese you have and can tolerate: I used goat cheese (which contains lactose, but is much more easily-digestible than cow's milk cheese), but you can sub any soft cow, nut or soy cheese. In fact, this cashew cream cheese (do not add scallions), or even store-bought vegan cream cheese would work really nicely.
This sunchoke and sage dip comes together fairly quickly – a light roast, then a whirl in the blender, and serve – and keeps in the fridge for quite some time. It's hearty and filling, so makes a great snack or even light lunch with some crackers (or "carrot crackers", aka carrots slices on a wide diagonal for optimal scooping performance) or crudites.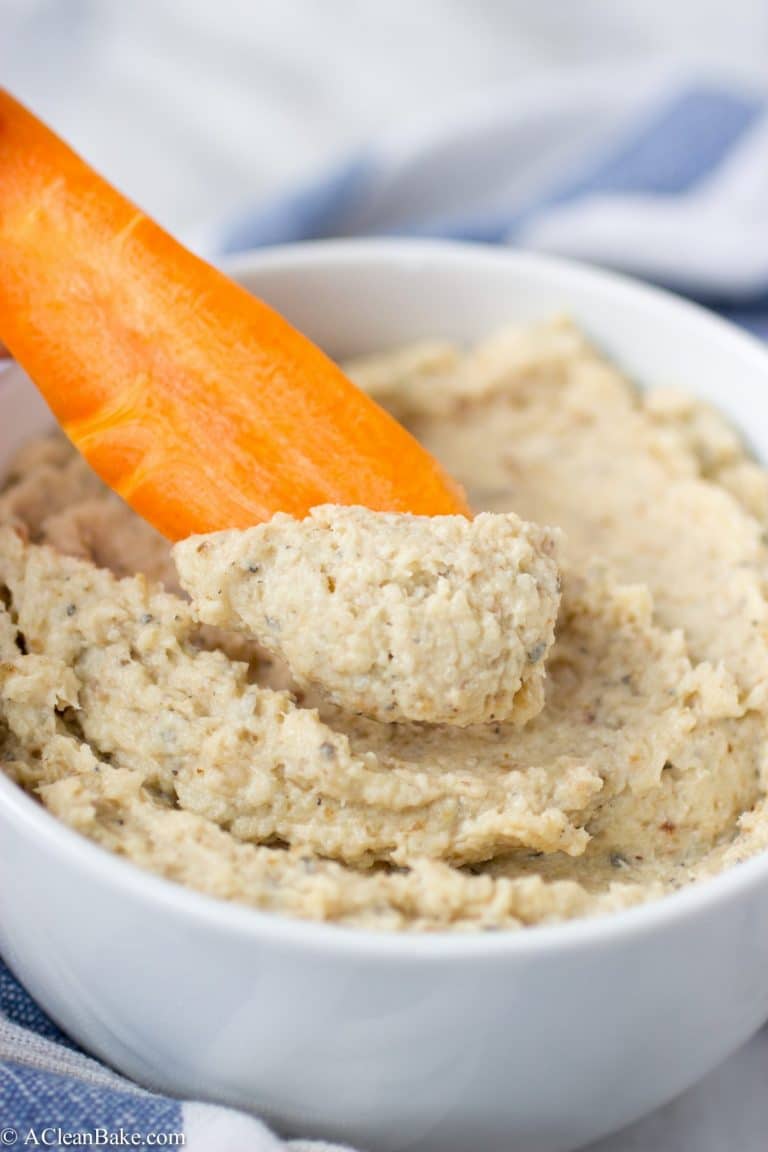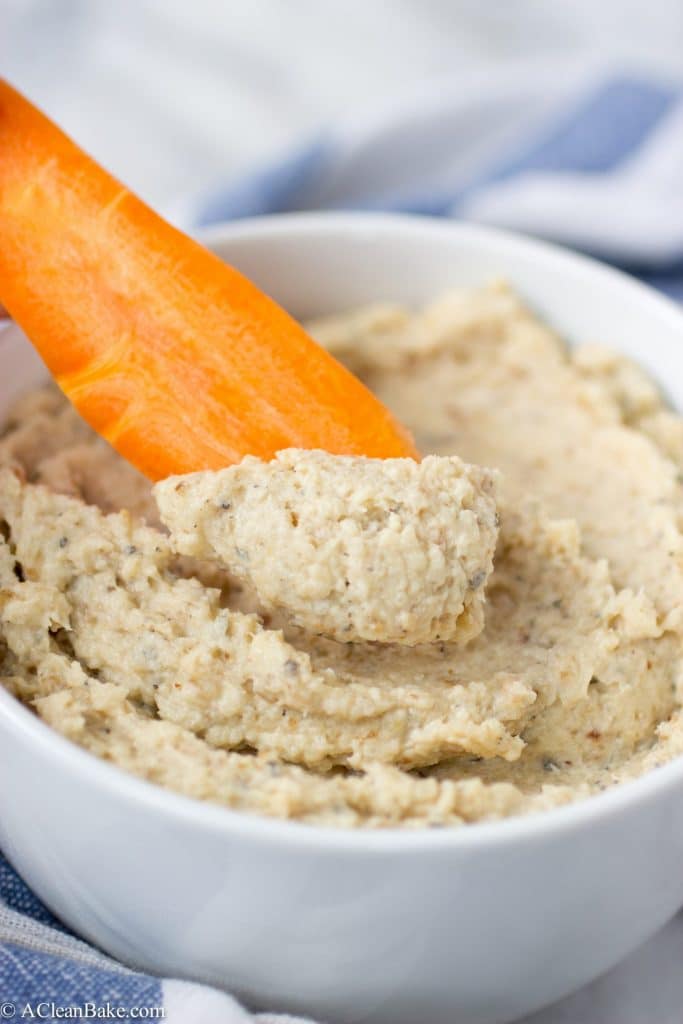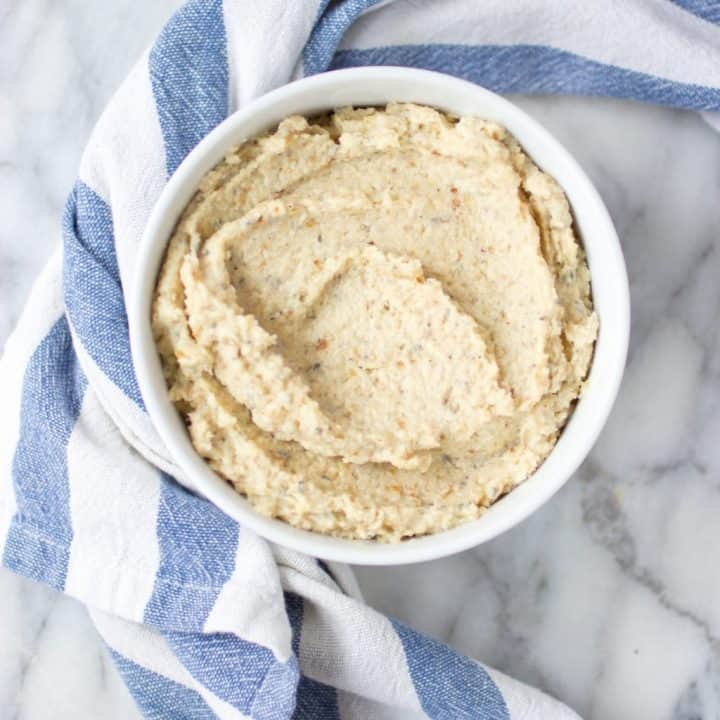 Creamy Roasted Sunchoke and Sage Dip
Ingredients
1 lb sunchokes, ~.5", scrubbed and chopped into small pieces
2 Tablespoons olive oil
2 teaspoons coarse sea salt, or more or less, to taste
1/2 cup creamy cheese of choice - I used goat cheese; you can also use cashew cheese, see note, soy cream cheese, or cow's milk cheese if you prefer.
2 Tablespoons fresh lemon juice
2 Tablespoons of water, or more, depending on your desired consistency
1/4 teaspoon coarse salt
1/4 teaspoon coarse-ground black pepper
10 whole fresh sage leaves, washed and stems discarded
Instructions
Preheat the oven to 400F. Cover a cookie sheet with parchment, a nonstick pad, or a lightly greased piece of tinfoil. Set aside.
In a large bowl, toss the chopped sunchokes with the oil to coat.
Spread them evenly on the cookie sheet and sprinkle with sea salt
Roast for 25 minutes, or until tender.
Let the sunchokes cool slightly before transferring them to a food processor. Pulse a few times to chop them into smaller pieces.
Add the cheese, lemon juice, water, salt, pepper and sage leaves and process until smooth.
Adjust seasonings to taste before serving.
Notes
For a basic nut cheese recipe, try this one, but leave out the scallions.
Store leftovers in an airtight container in the fridge for up to 10 days.