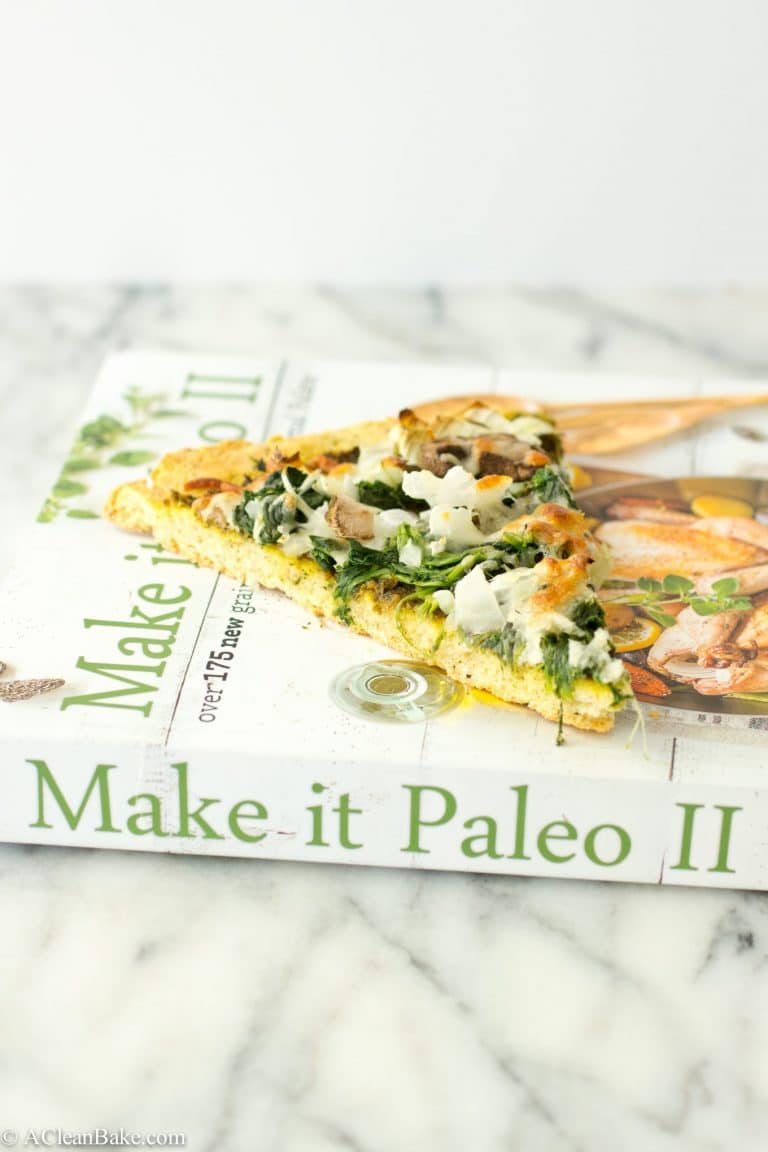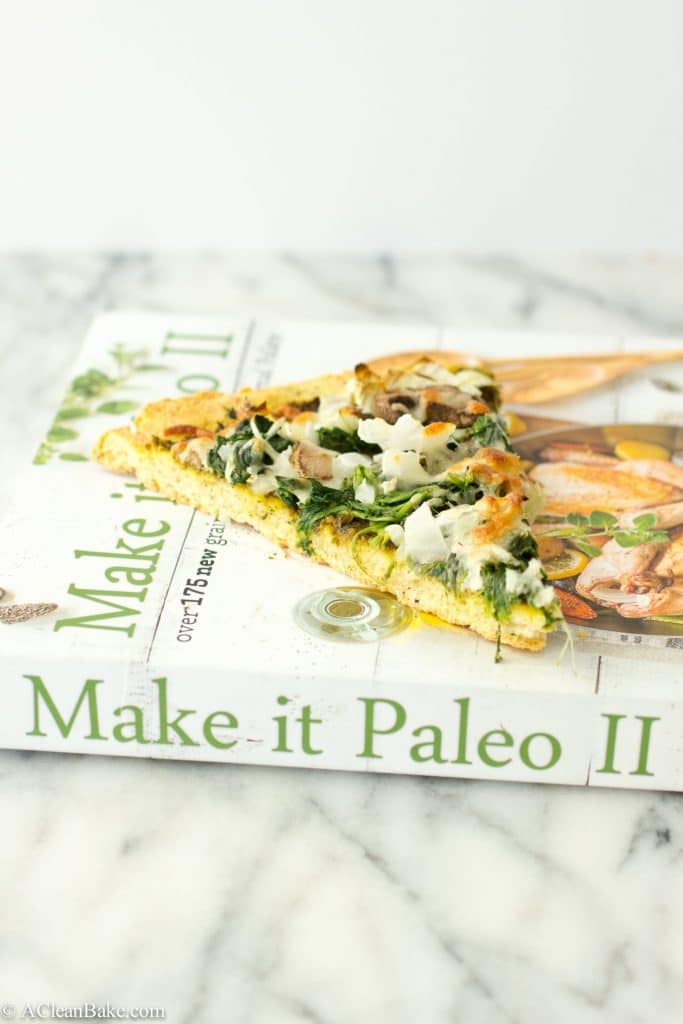 Every so often, something gets dropped on your lap (or, in your mailbox, as it were) that is so wonderful that it doesn't leave your side for at least a few days, and the cookbook from whence this grain free thin crust pizza came is one of those things. I took it to the gym to read on the elliptical; I read it in bed; I dreamed of this pizza. I'm completely serious.
I'm probably going to get kicked out of the midwest for this, but I am squarely in the thin crust pizza camp. Not too thin that it's a cracker crust, but crispy-outside/tender-and-chewy-inside thin crust. OK YOU GOT ME. I'll just come right out and say it: no pizza is better than a New York pizza. There. Happy now? I sure am!!
It's been ages since I have had pizza, and I've had the most intense longing for it, one of the most perfect foods known to man. That's probably why I ended up making two different recipes in about three days. I'm not even going to pretend I'm considering being ashamed about that.
Thank you, Bill Staley and Hayley Mason (plus Hayley's sister, Caitlin Nagelson), for saving me from the throes of pizza withdrawal.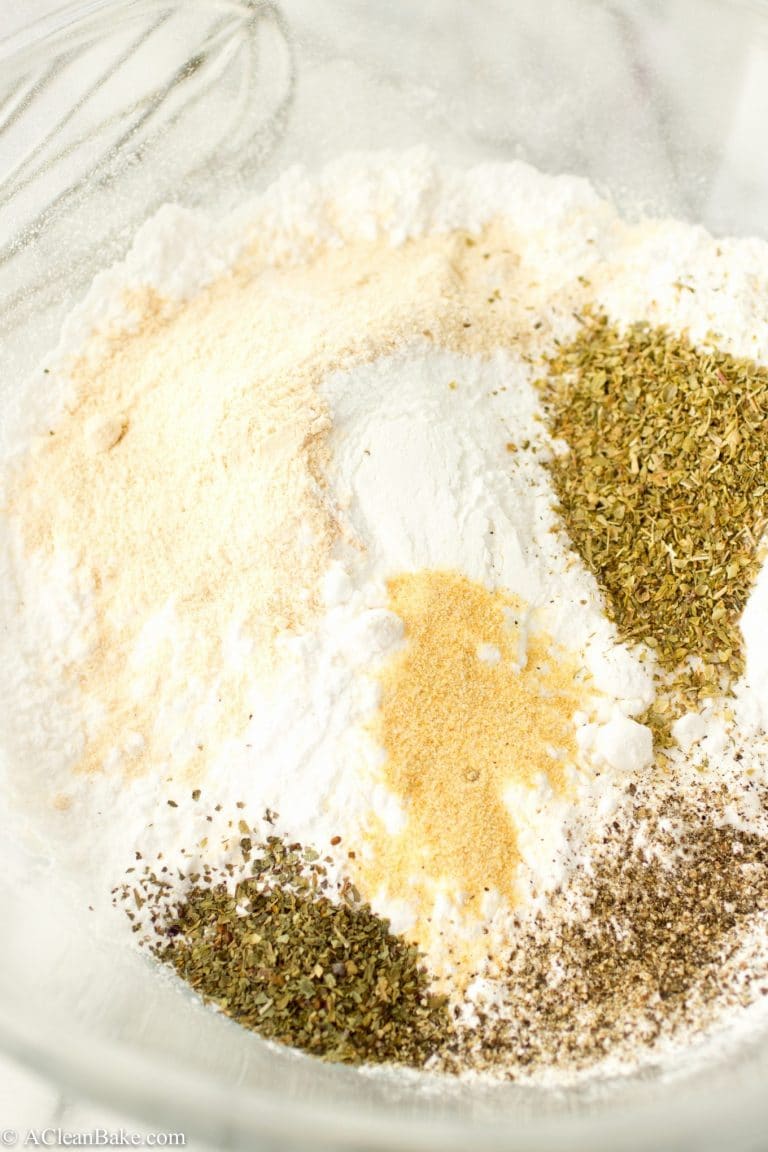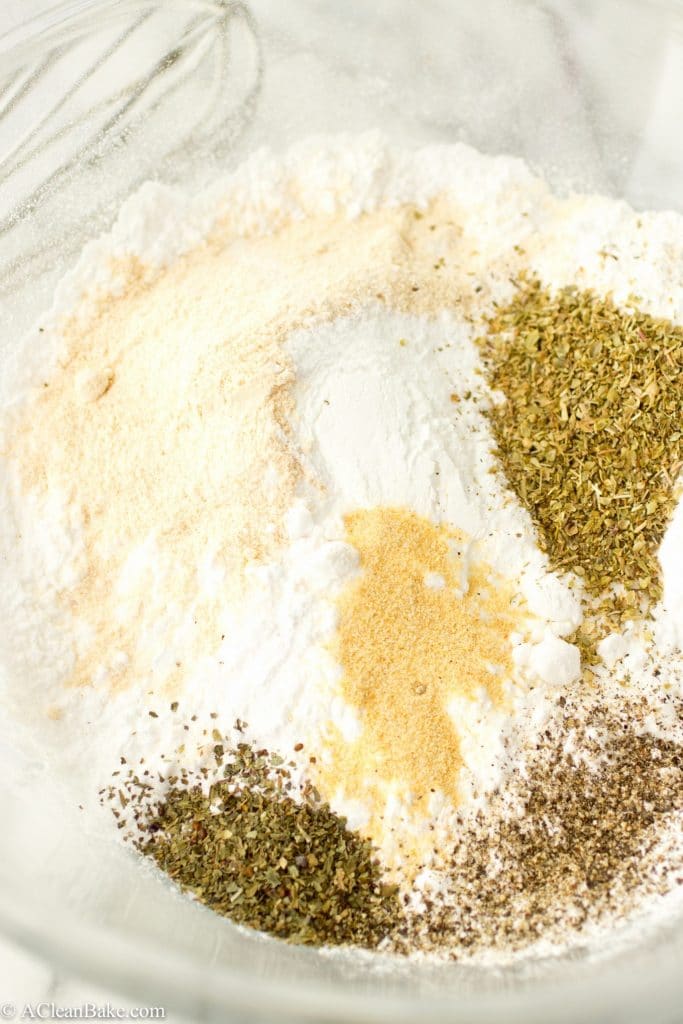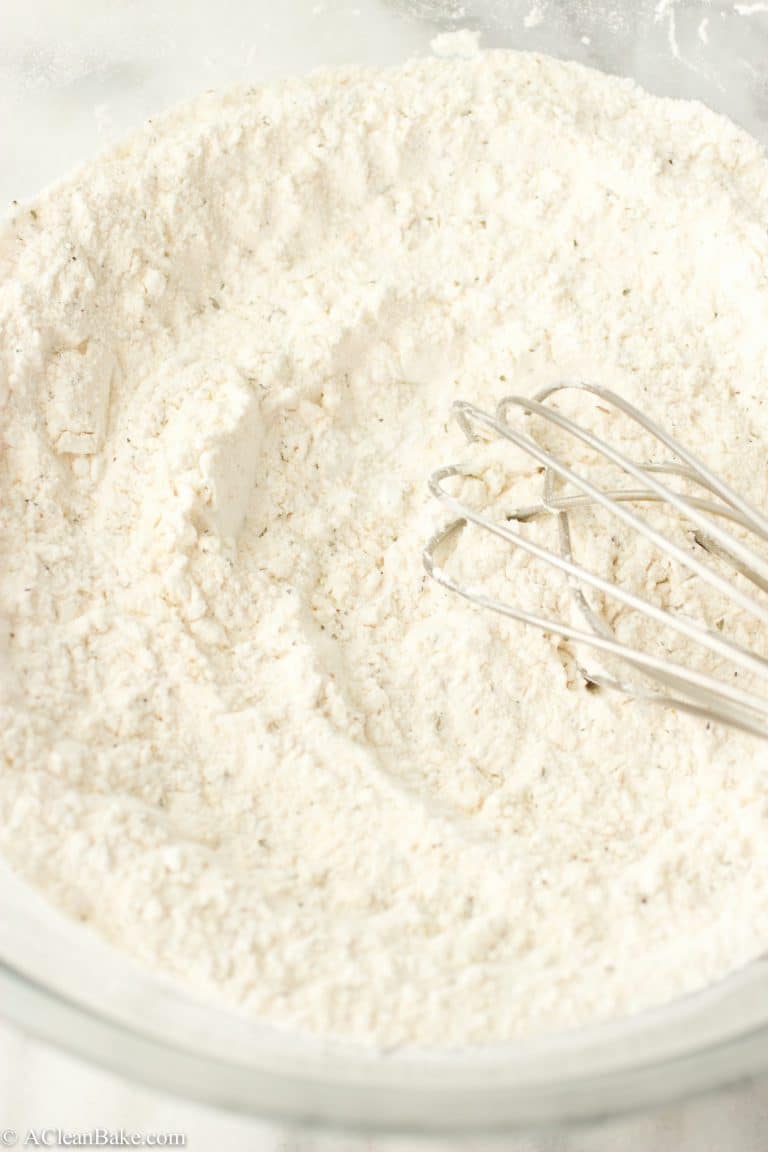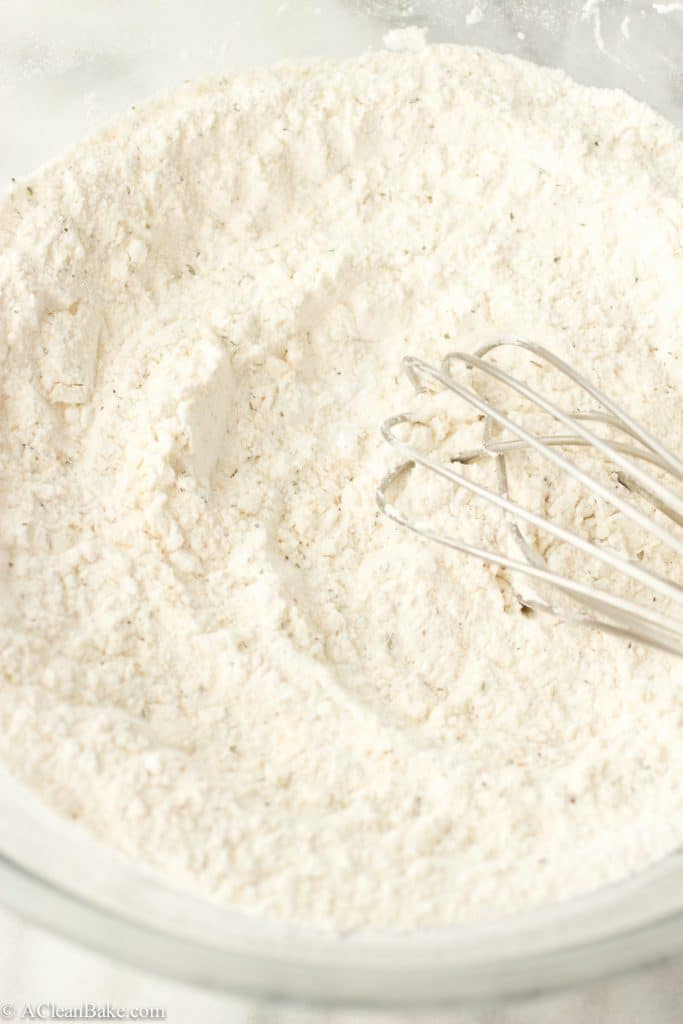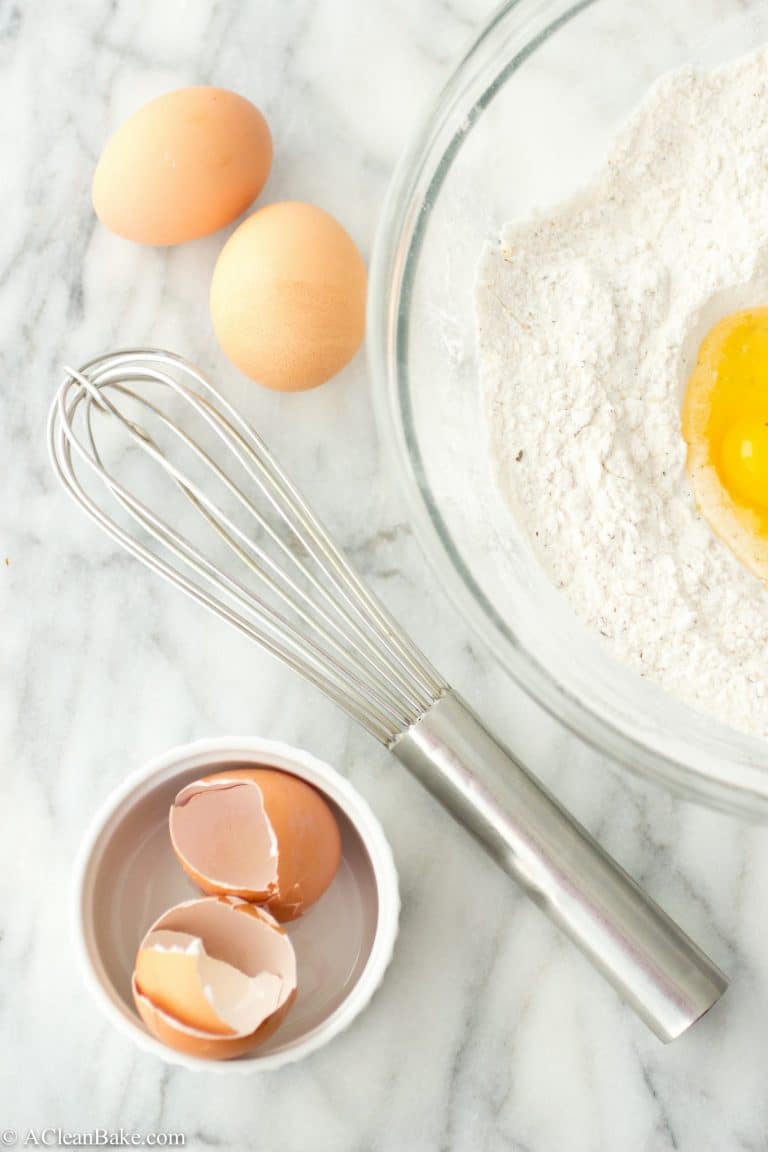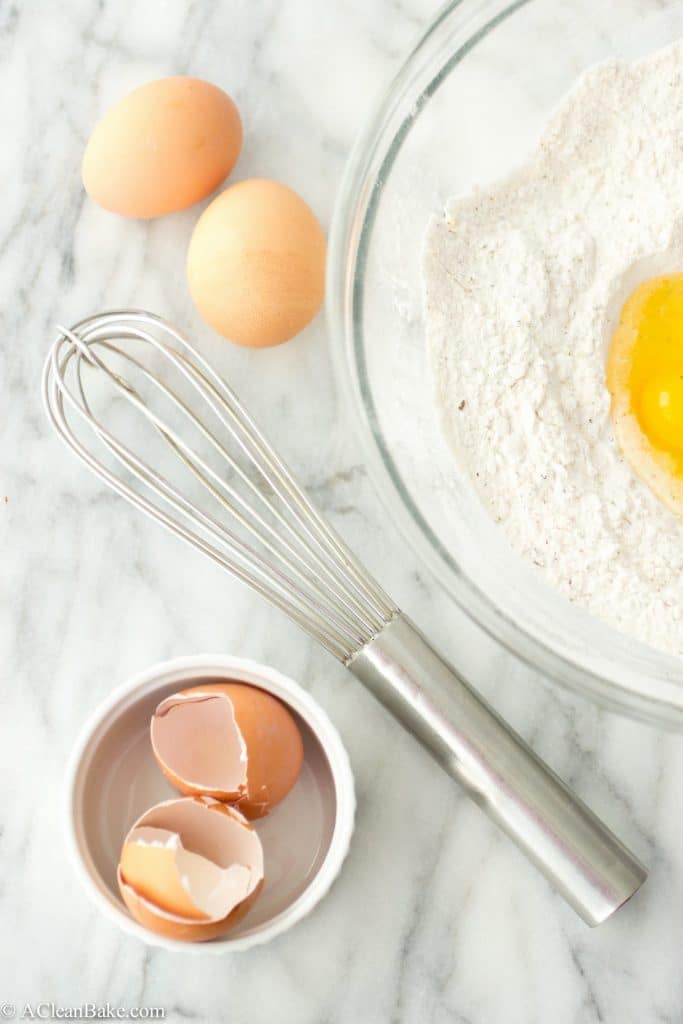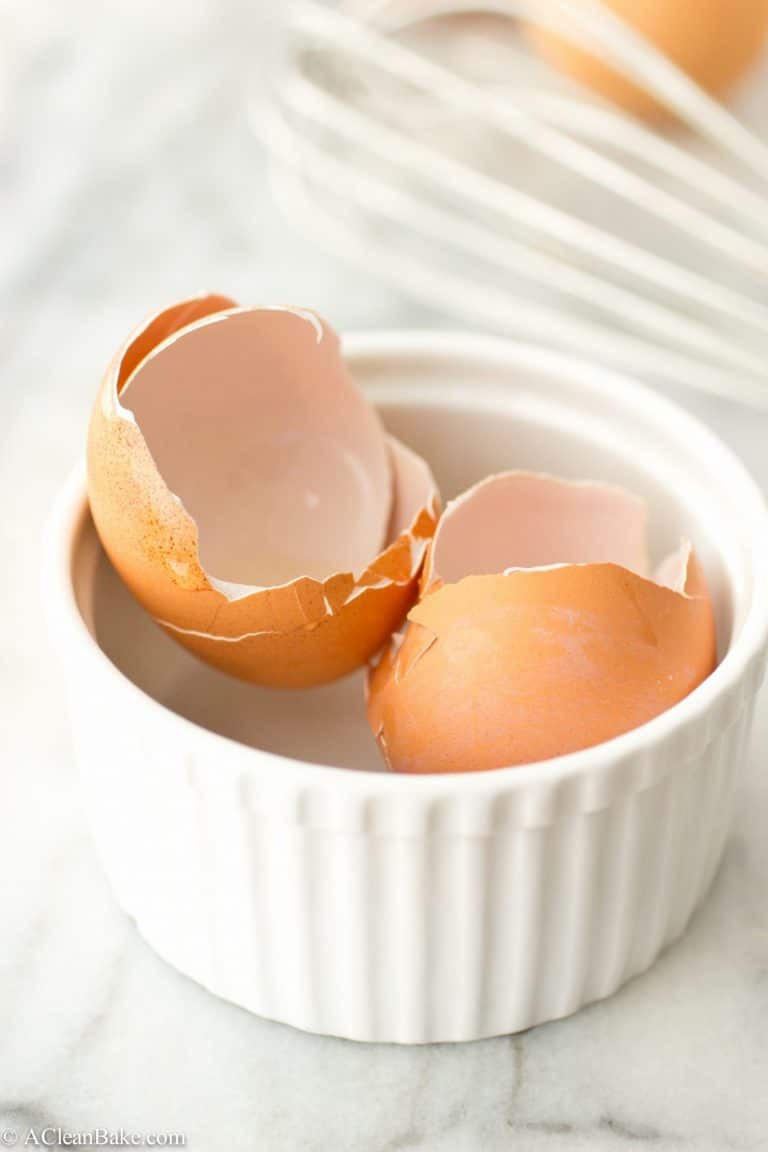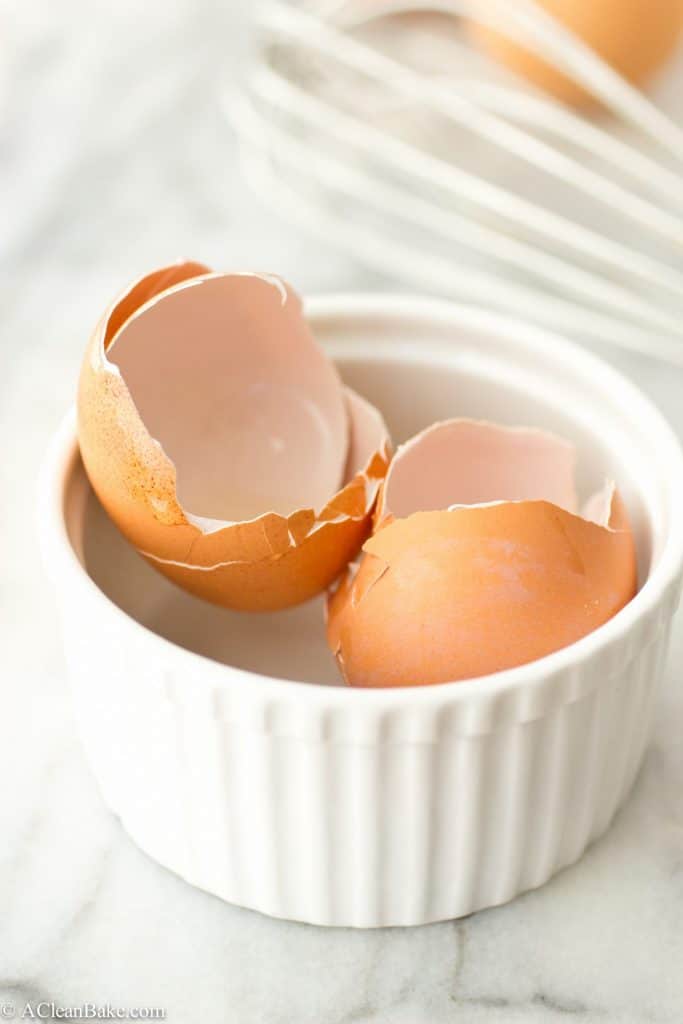 This grain free pizza* comes from Make It Paleo II, the newest tome from the team behind the Primal Palate website (the name of which might sound familiar because I guest posted for them a few weeks ago) and everything about it was exceptional. I don't gush, I'm not a gusher, but I couldn't (still can't) stop carrying on about this book. After the second or third read through, I couldn't stop thinking "this is the kind of work I aspire to". Not only do they use real food in their recipes (no weird, unpronounceable stabilizers or thickeners, for example), and not only do they make your favorite foods from "the old days" before certain foods were enemies of the state (stomach), but their attention to detail is astounding. For example – and this is probably my favorite part of the book – they include an entire section in the book devoted to projects.
By projects, they mean foods that you probably don't have the time or energy to make on a regular basis but once in awhile, it is fun and so satisfying to make and eat them. There are already an overwhelming number of beautiful and incredibly delicious looking recipes in this book, so by the time you get to the projects chapter, composed basically of bonus recipes like 10 spice mixes, cured salmon, ginger beer and coconut milk yogurt, that must have taken a lot of time and energy for the team to develop on top of the work that they had already put in, you are completely blown away by the amount of attention, passion and love that went into this book.
*note: in the book it is called Nightshade Free Pizza; it's also nut free and dairy free.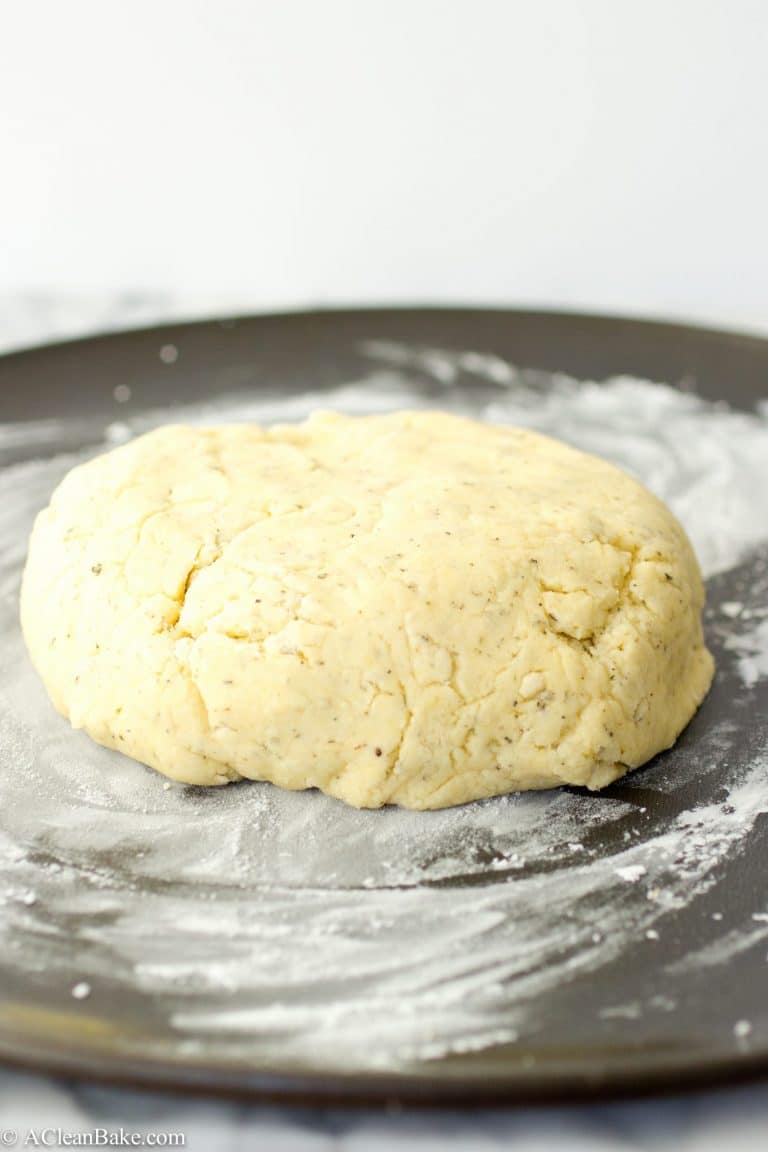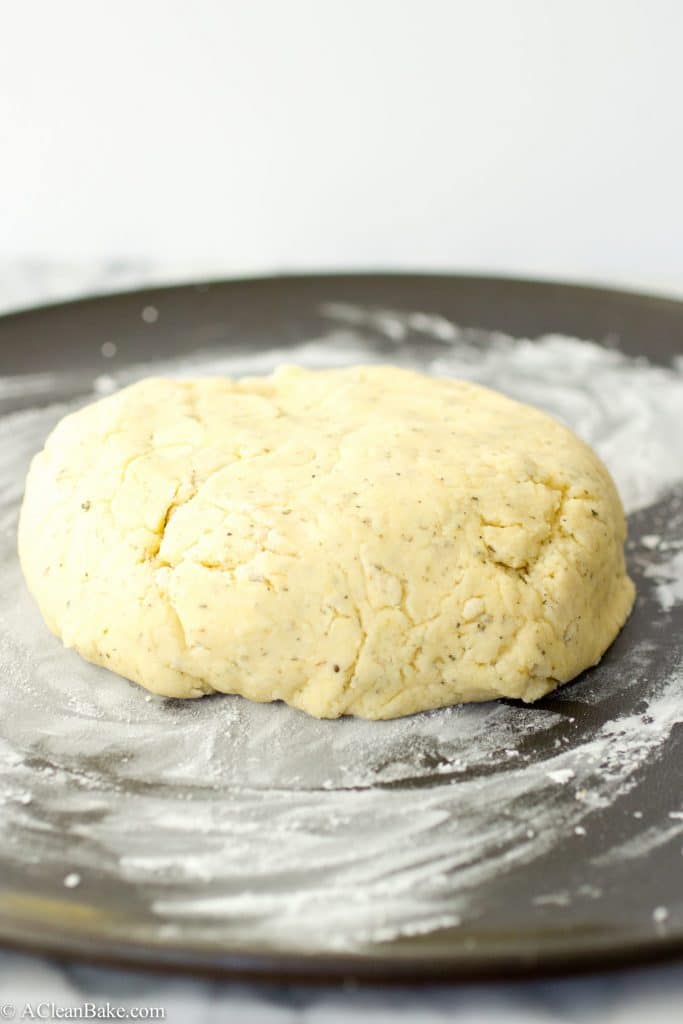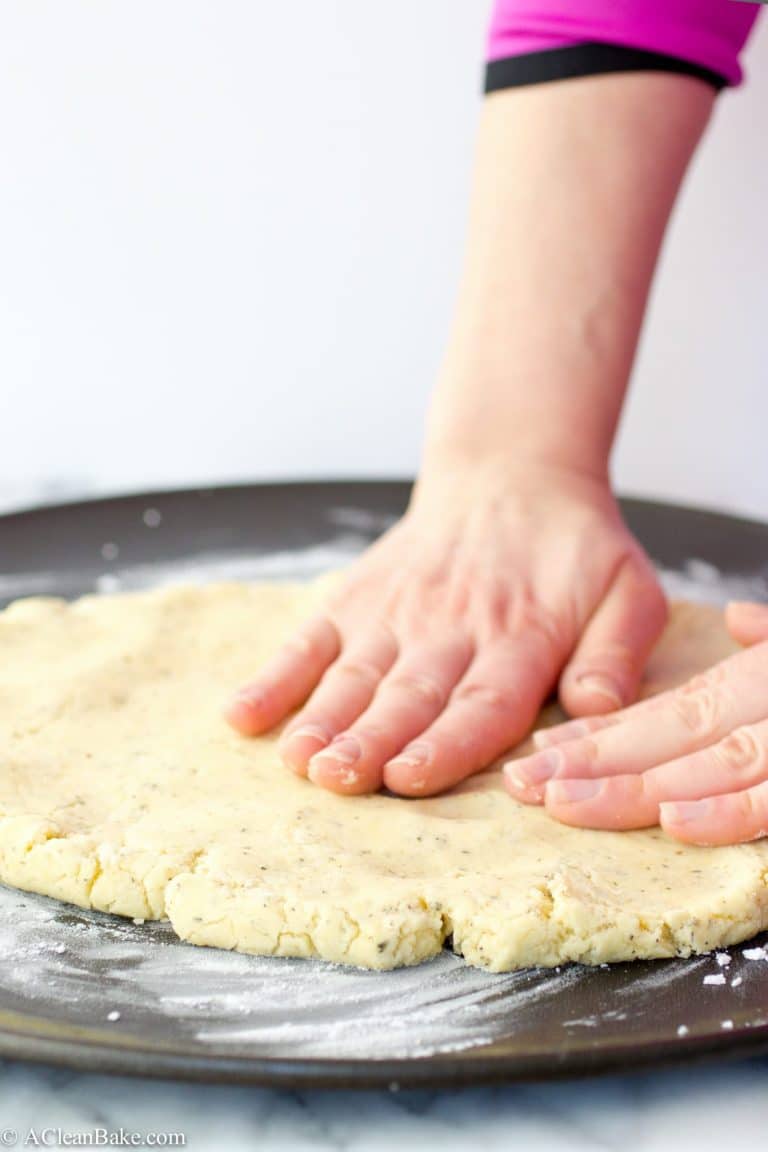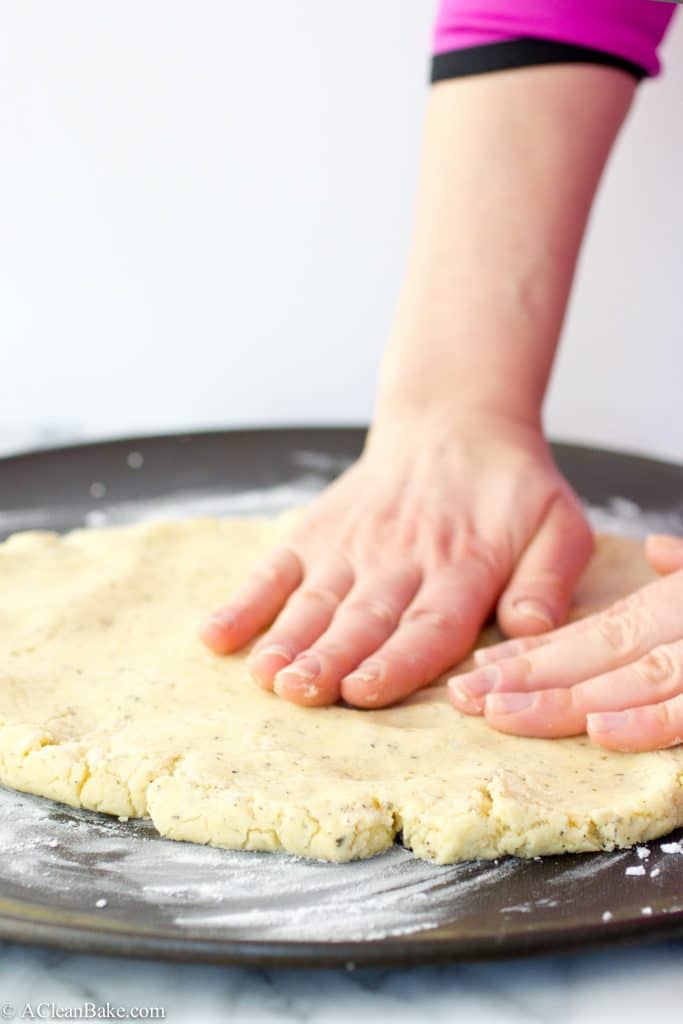 Aside from this pizza, the book also contains a cauliflower crust pizza recipe, a pizza sauce recipe, and a nut free pasta recipe. Be still my Italian heart. And Hayley, Bill and Caitlin have generously invited me to give you a taste of the book by sharing their nightshade/nut/dairy free crust recipe here – lucky us! Admittedly, I made this pizza crust a little thinner than the recipe called for (see: I <3 New York style pizza) and I made a few changes to the toppings, but nothing that dramatically changed the final product. But if you prefer to stay true to the original, I have some good news for you: I'm giving you a chance to win your very own copy of this beautiful book between today and next Thursday. Just scroll down to enter! (And if you don't want to wait a week, you can also pick up a copy on Amazon and Barnes and Noble.) But enough talk. Let's skip right to the pizza!
The most amazing thing about this crust is not that it is such a wonderful consistency, or that it tastes great, or that it is free of nightshades, nuts and dairy. The most amazing thing is that the dough is actually doughy. Many gluten-free bread products are very batter-like, rather than dough-like and you basically have to just trust that they are going to bake up into something recognizable in the oven. This dough is thick, strong and versatile, almost like the gluten version, so you can afford to play around with it a little bit if you want – try making personal pan pizzas, or maybe even calzones with it.
Like most pizza crusts, gluten-y or not, the recipe calls for pre-baking the crust before you top it. That works great, and I always like to add this step, because that way, the dough is sturdy enough to hold its own weight in the oven if you want to take it off the pan and put it directly on the oven rack (so that the underside gets a little crispier). I did that for only about the last 5 minutes of baking, and you can skip that step entirely. As for the toppings themselves, the recipe calls for pesto, mushrooms, baby arugula, prosciutto, red onion and buffalo mozzarella (if you can eat it). I fudged it a little, because I wanted to use what I already had on hand, so my version was topped with pesto, spinach, mushrooms, sweet onion, and a sprinkling of mozzarella on half of the pizza. And then, as hard as I tried to resist, I ended up putting a few eggs on top of it while it was in the oven. If you haven't tried baking an egg just until the white sets but the yolk is still runny, I highly recommend it. Imagine that silky runny yolk mingling with the crisp doughy crust….yeah, I thought so.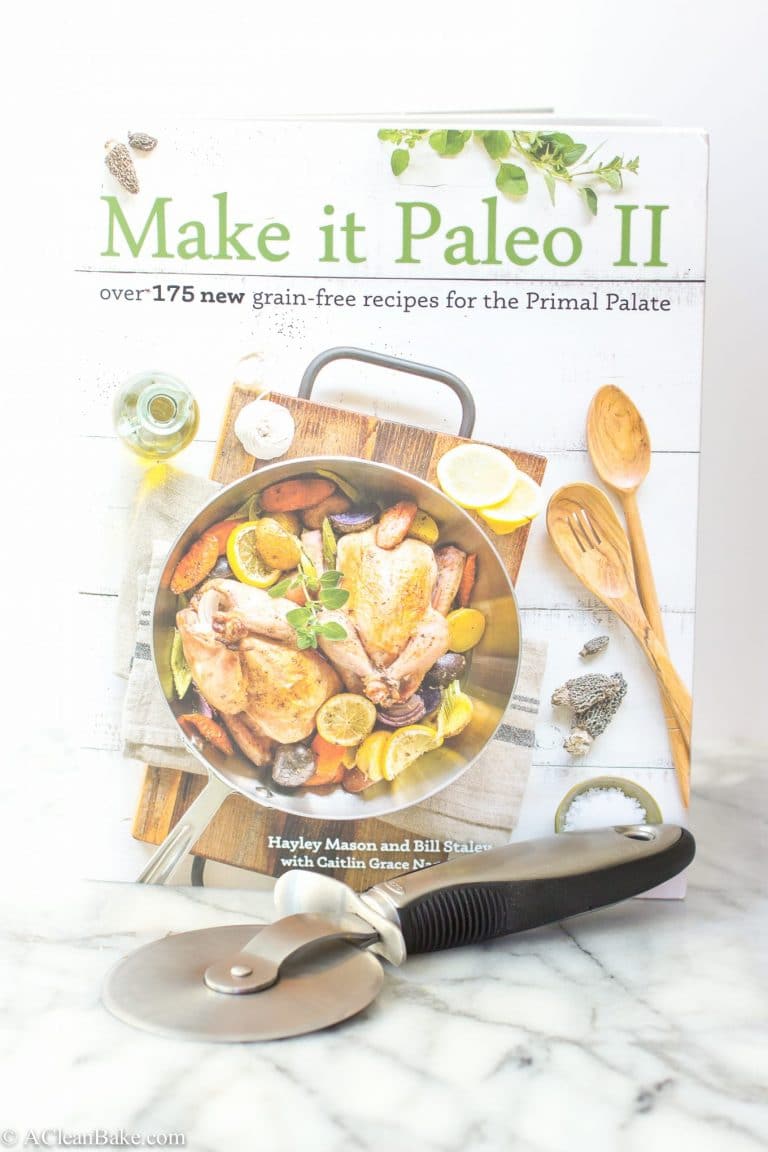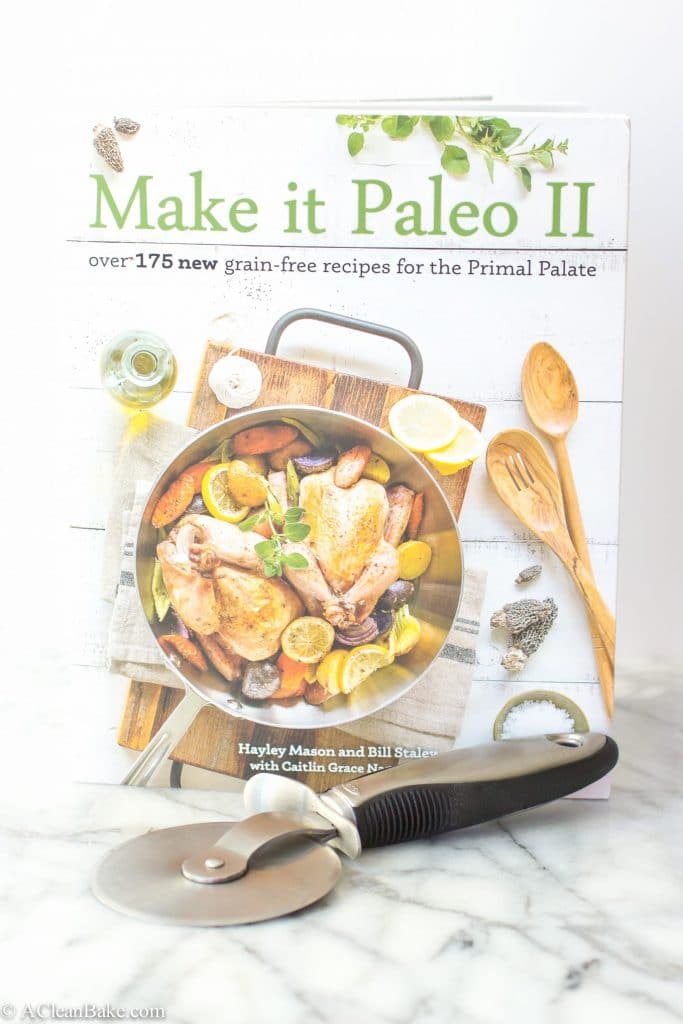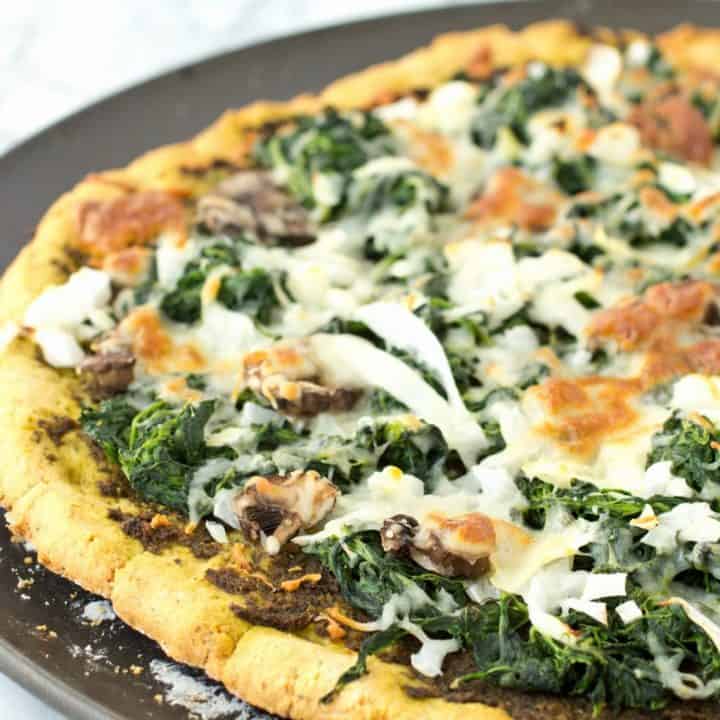 Grain-Free, Nightshade-Free, Nut-Free and Dairy-Free Pizza Crust
Ingredients
2 1/2 cups tapioca starch, divided + more for the pan
1/3 cup coconut flour
1 Tablespoon baking powder
1 teaspoon sea salt
1 teaspoon dried oregano
1/2 teaspoon garlic powder
1/2 teaspoon dried basil
1/2 teaspoon ground black pepper
4 large eggs, beaten
1/4 cup water
3 Tablespoons melted coconut oil
Instructions
Preheat the oven to 350F and lightly dust a pizza pan or stone with tapioca starch
In a large mixing bowl, whisk 2 cups tapioca starch with the coconut flour, baking powder, sea salt, oregano, garlic powder, basil and black pepper.
Dig a little well in the center of the flour mixture and pour the eggs into the whole. Then pour the water and coconut oil in slowly and stir gently until the mixture begins to come together into a sticky dough.
Flour a clean surface with another 1/4 cup of tapioca starch and turn the dough out of the bowl onto the board. Use the heel of your hand to knead the dough and incorporate the tapioca flour, adding more as necessary to create the texture you're looking for. It should not be so moist that it sticks to your hand, but it should also not be so dry that it doesn't adhere to itself.
Form the dough into a ball and place it onto the prepared baking sheet. Use the heel of your hand and your fingertips to gently work the dough into a disc by pressing outward from the center (moisten your hand with coconut oil if they are sticking to the dough too much). The dough will not rise much, so make sure you create a little crust around the edges if you want.
Bake the crust for 15-20 minutes until firm but not too golden. Remove from the oven and increase the oven temperature to 450.
Cover the crust with a thin layer of pesto, then the veggies and finally the cheese (if using). Bake for 10-15 more minutes until crust is golden and cheese (if using) is melted.
Serve immediately or cool completely and store in an airtight container in the fridge for up to a week.
Notes
This recipe is very slightly adapted from Make It Paleo II.
Tapioca Starch - Do not use more than you need to bring the recipe to a dough consistency. For example, the original recipe calls for 2 1/2 cups tapioca starch, but I only needed 2 1/4 cups before my dough came together.
Dried Basil - The original recipe calls for 1/2 teaspoon onion powder, but I didn't have it (and was planning to top the pizza with onions anyway) so I replaced it with dried basil.
Toppings - The original recipe calls for topping your pizza with pesto, mushrooms, arugula, red onion and buffalo mozzarella. Since I wanted to use what I had on hand, I used about 3/4 cup of my favorite dairy-free pesto (though it does contain nuts), 1 package of frozen spinach (defrosted and drained; about 1 packed cup), 1 cup sliced baby bella mushrooms, 1/2 cup thinly sliced sweet onion, and shredded mozzarella cheese.