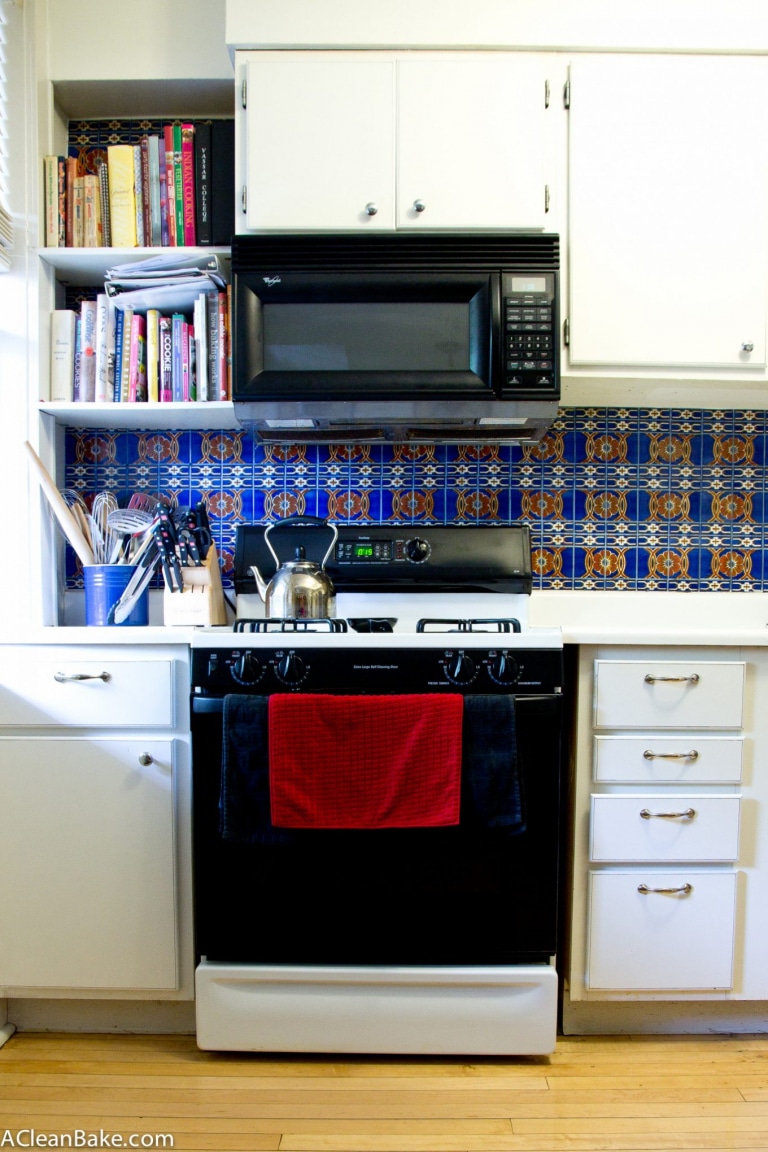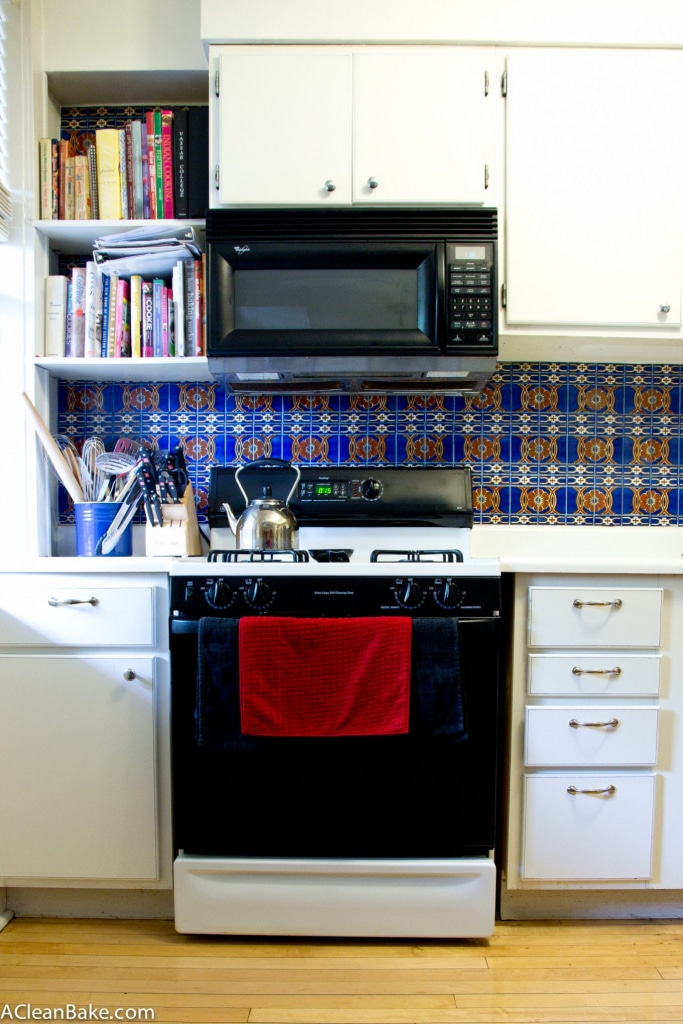 Every Saturday for the last… well many years, I have started the day the same way: wake up, lie in bed for a while thinking about what to bake, get out of bed, go to the kitchen and bake. (Why yes, I was picked last for gym class as a kid – how did you know?). Sometimes it was grad school-induced stress baking, other times craving-fulfillment baking or special occasion baking, and occasionally just-out-of-curiousity-can-I-make-this-without-grains baking. Actually, mostly the latter one, especially lately. I frequently comment to my husband that I genuinely don't remember what normal people do with their Saturdays (teach me).
On Monday, I'm going to wake up to a black hole where my oven used to be. The entire back half of my house will be under construction and the kitchen will be gutted. When we bought our condo five years ago, we knew it was a fixer-upper, but had no idea what that meant in terms of cost, time, and general upheaval of our lives. Don't worry, we learned the hard way after our bathroom renovation took twice as long as it was scheduled, and the floor caved in along the way. Hashtagnotjoking.
Perhaps that's why we've taken so long to dive into a kitchen renovation, or maybe it's because DO YOU HAVE ANY IDEA WHAT CABINETS COST??? I've been making do with about 4 square feet of counter space, an oven that doesn't heat evenly, a long-defunct dishwasher and most recently, a dead garbage disposal. And while I completely concede that these are first world problems that I am lucky to have, I also love to bake and cook for myself and others – especially through this blog – and it's getting harder and harder to do that. So, for that reason and one million others, it's time. I'm taking a sledgehammer to the kitchen.
Just kidding, we're hiring a contractor because I am not good at building things that aren't frosted, but the outcome is the same: we expect to be without a kitchen for the next 6-8 weeks (so, realistically, probably 8-10) and that will probably be reflected on the blog. I'm not going to let it go dark and I have tons of posts planned, but for the time being, A Clean Bake will be temporarily transformed into A Clean No-Bake. We'll also do A Clean Slow Cook, A Clean Raw, A Clean Frozen, A Clean… Well you get the point. I have lots of editorial ideas too, and if you have requests, leave me a comment below. Thanks for bearing with me through this. I promise you won't starve 🙂
PS: Since some of you have asked, I'll do my best to include progress pictures without boring those of you who aren't the slightest bit interested in construction. For now, here are a few more "befores" (Not staged or cleaned, just keepin' it real)…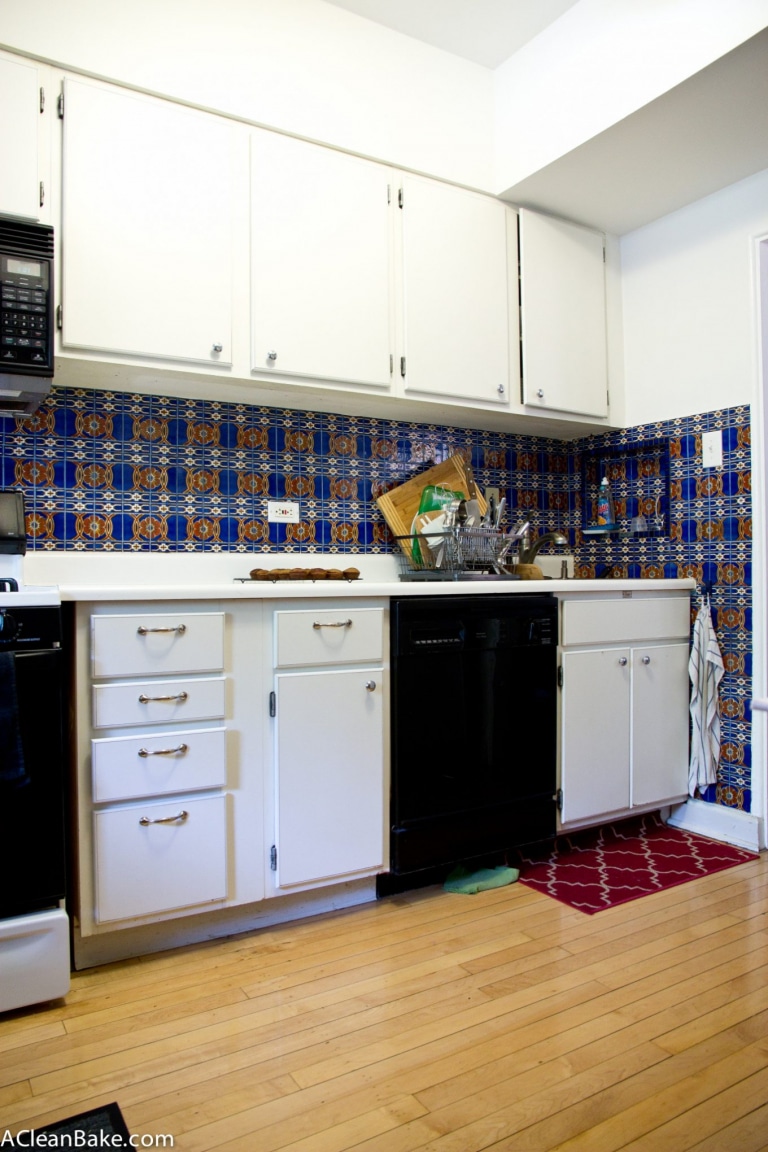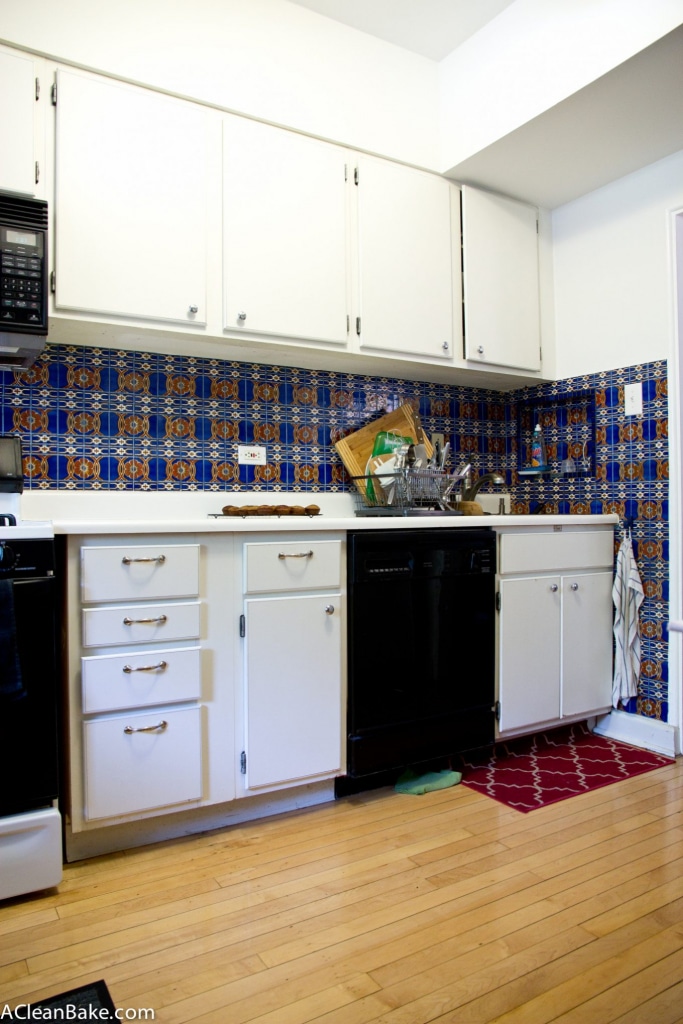 All of the counter space and most of the appliances are on this one wall (except for the fridge, which is opposite the dishwasher). Basically, the whole kitchen is on this one wall, even though there is plenty of space in the room.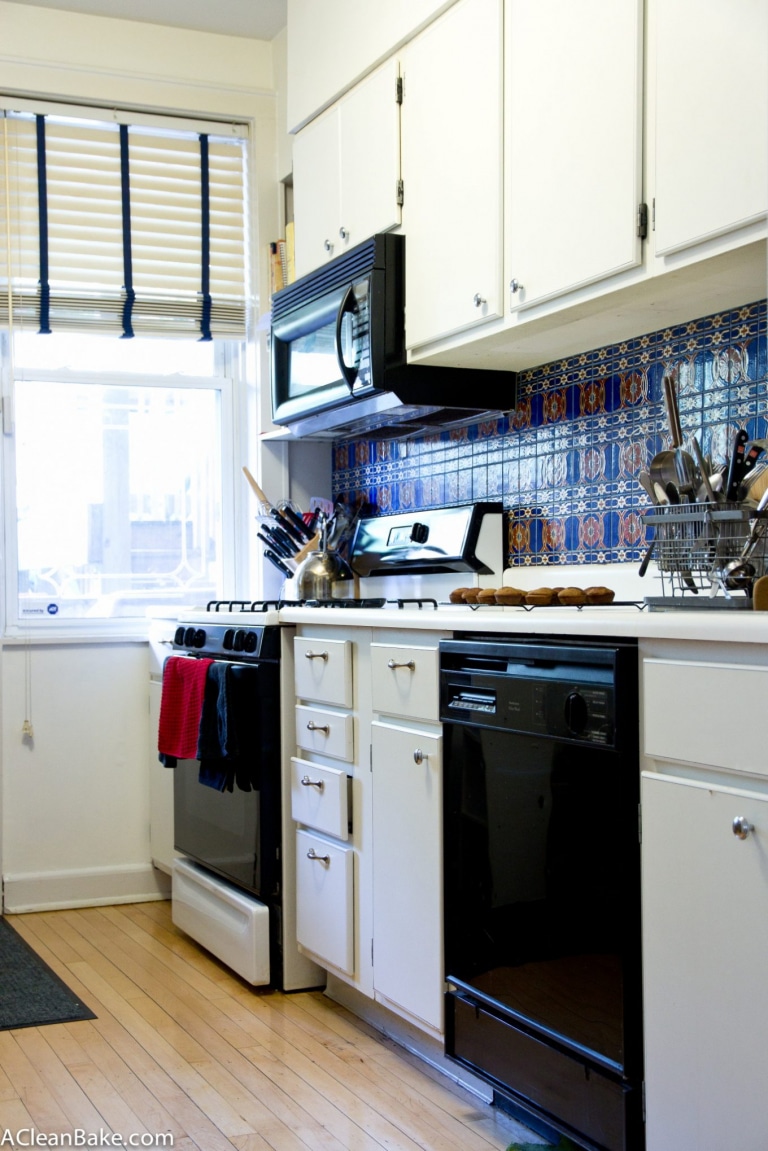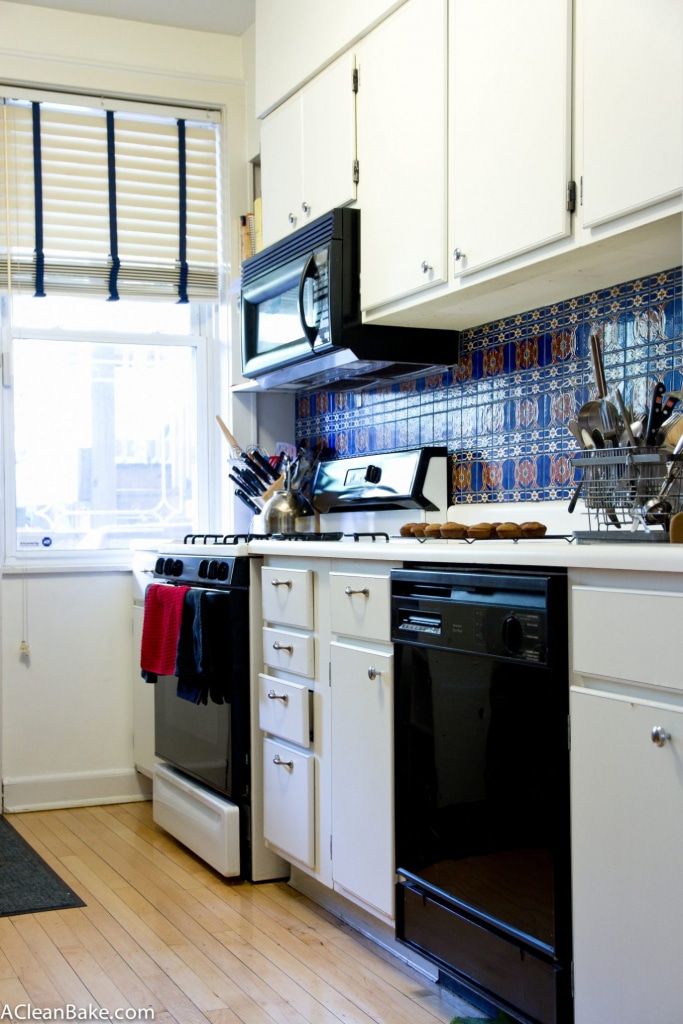 The kitchen has a massive window, but a lot of the light gets blocked by the deck before it gets into the room. So, the current kitchen is very poorly lit, and the dark tile and appliances suck up a lot of the little light that does get in.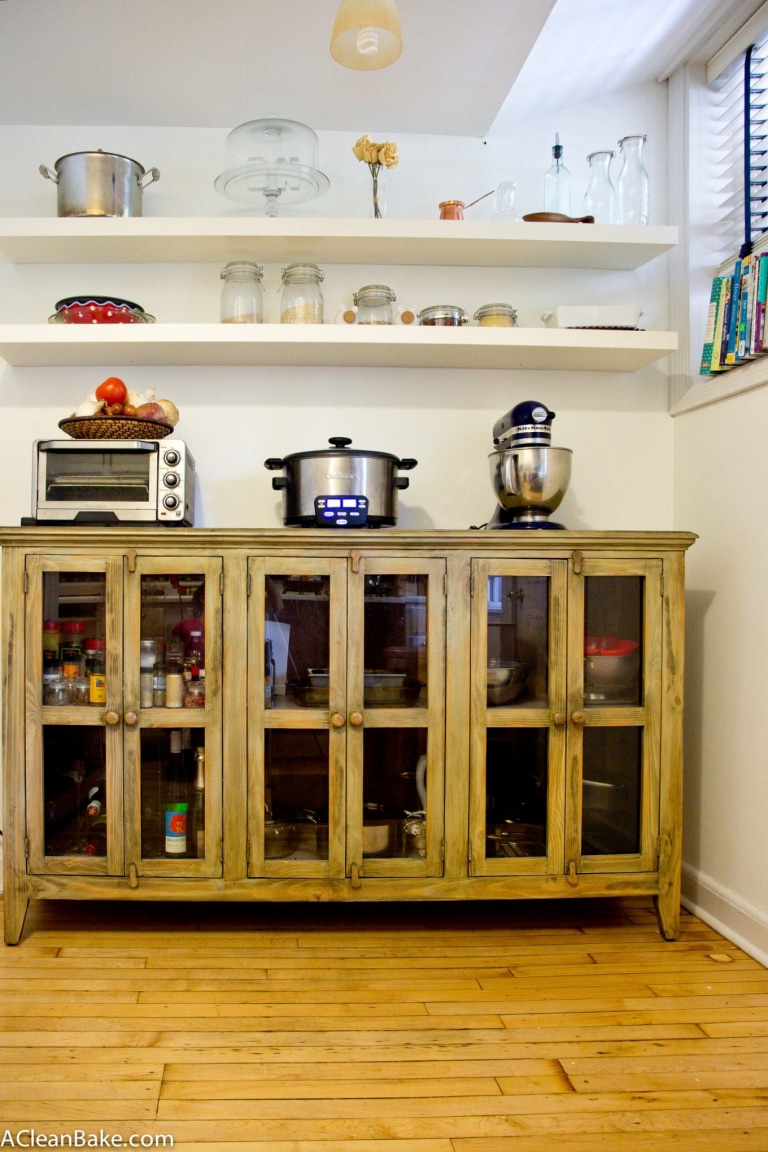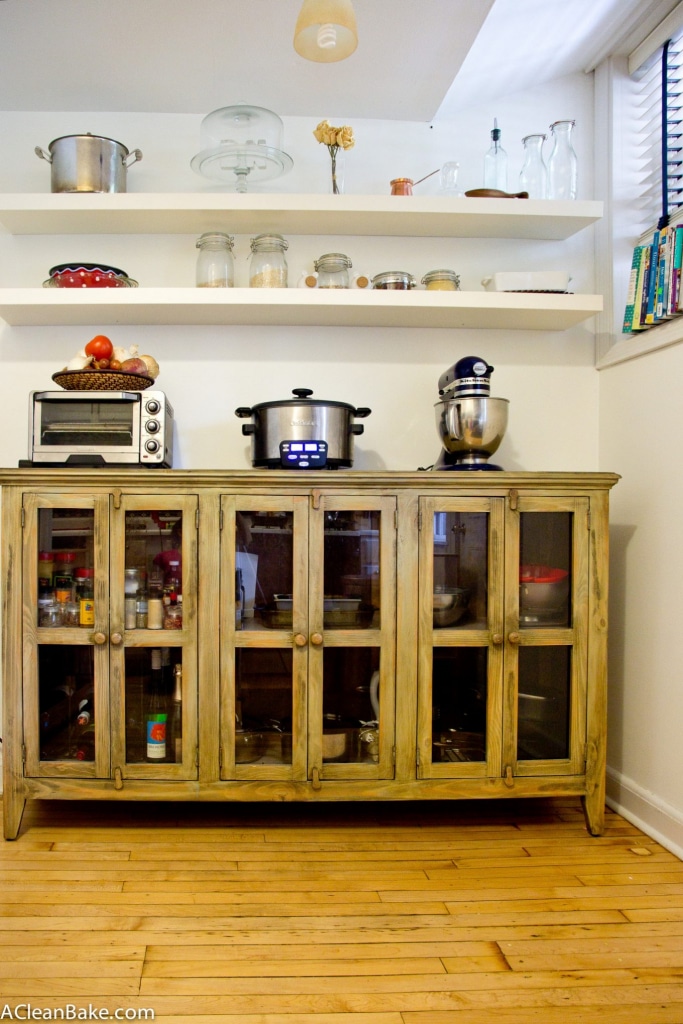 The kitchen is sort of a galley setup except for this odd add-on area that the previous owners used as an eat-in area. However, that was potential storage space that I couldn't afford to use on an eating area we'd never use. We bought this hutch and installed some temporary shelving, but after we add cabinets (including 2 pantry cabinets!!) and a countertop to this u-shaped area, the workspace in the kitchen will be doubled, and the storage space nearly tripled.