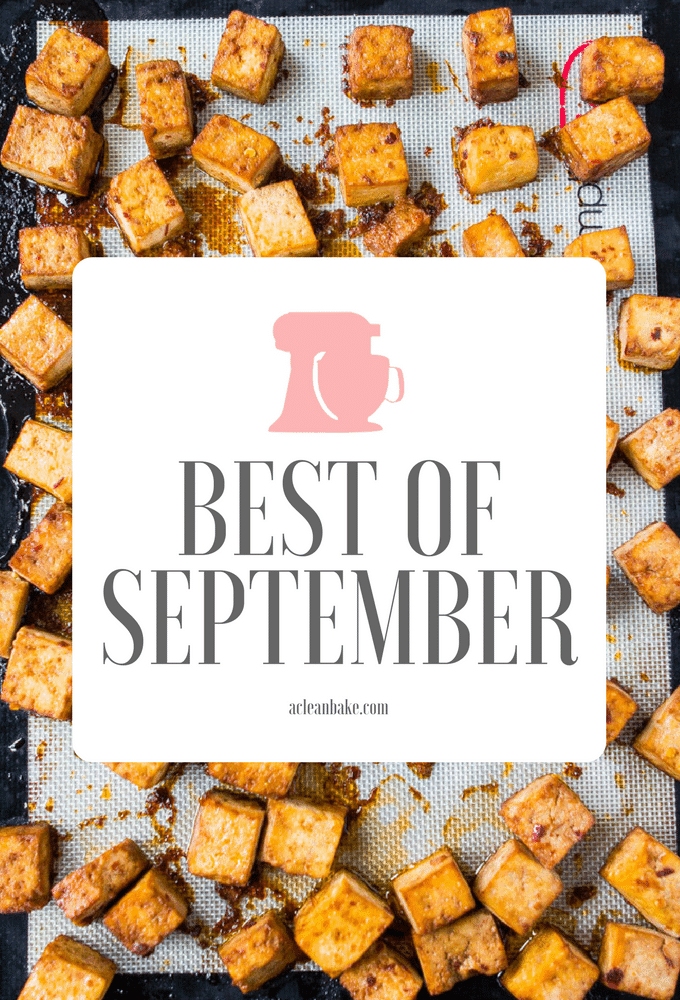 I can't believe it is time for another "best of the month" letter! September flew by. 
It was a busy month around here: in addition to my normal work on the blog and for freelance clients, my son (who turned 10 months old last weekend 😭😭😭😭)  is getting more active by the day. Every day he learns something new about the world, and I learn something new about him! Mid month, my whole family flew to Sonoma, California, for my brother's wedding! I was in the wedding party, and Baby Bake sat in the front row and grinned and giggled throughout the whole ceremony. It was adorable, but traveling with a curious, active almost-toddler is no joke!
So there was a lot going on! That doesn't mean I wasn't cooking up a storm. I made a lot of savory recipes this month. With the weather cooling off (unless you are in the southern hemisphere, in which case, happy spring!) and life getting busy again during back to school season, it seems like I was not the only one who needed a little low-maintenance-dinner inspiration.
Scroll down to see the new recipes from September, as well as the most popular posts from the archives. I hope you see something you like!
The most popular recipe in September!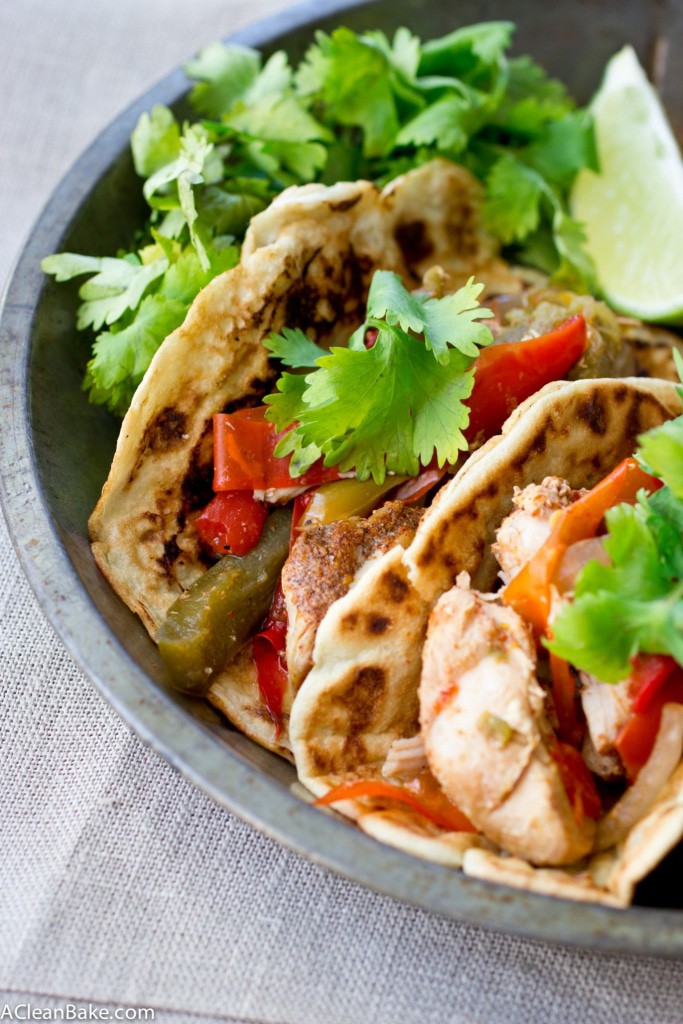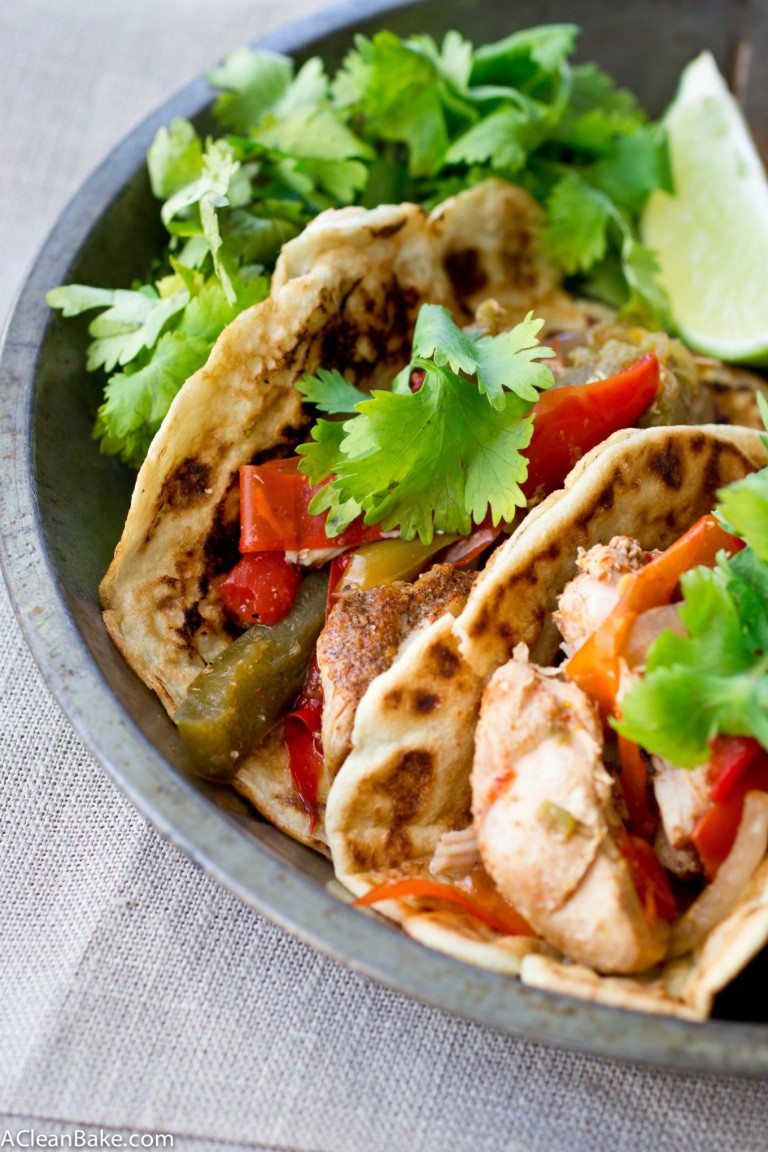 Every year, around this time, you start breaking out your slow cookers – and I do, too. Whether it's the changing weather, or the sudden uptick in things that eat into your spare time, fall means slow cooking, and slow cooking means, basically, we're not going to have to have crackers and cheese for dinner. Again.
These slow cooker chicken fajitas were your favorite in September, and you know what? They're one of mine, too! As far as I know, they're completely family friendly – just leave out the red pepper flakes if you or your kids are not fans of spicy food – and they're over-scheduled parent friendly too, since all you have to do is slice up a bunch of stuff and throw it in the slow cooker with a few dried herbs and spices.
Other popular recipes from the archives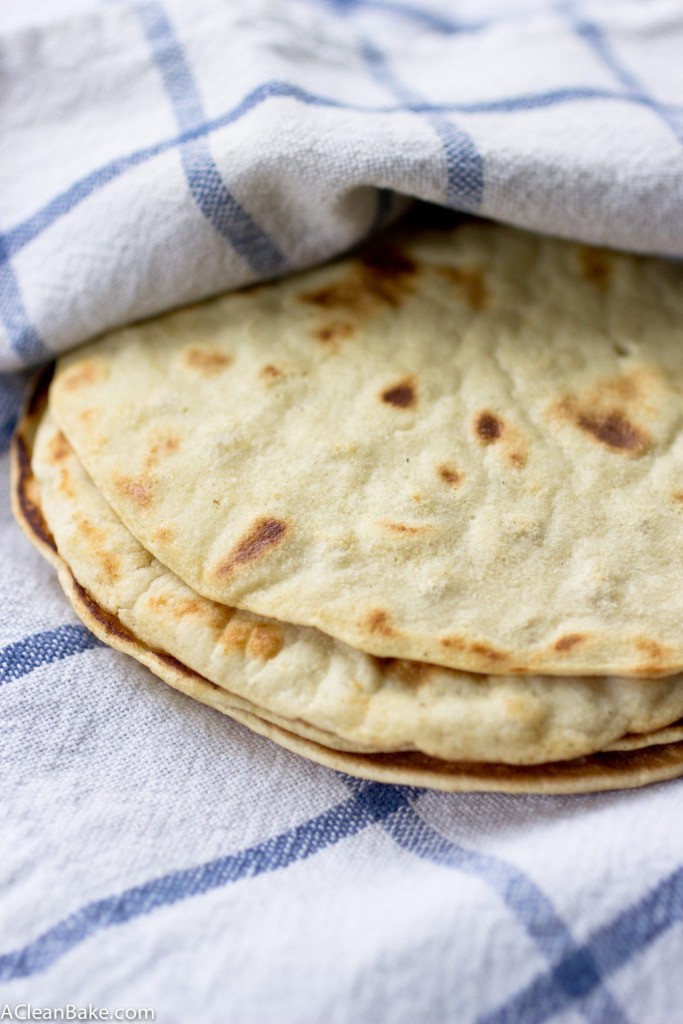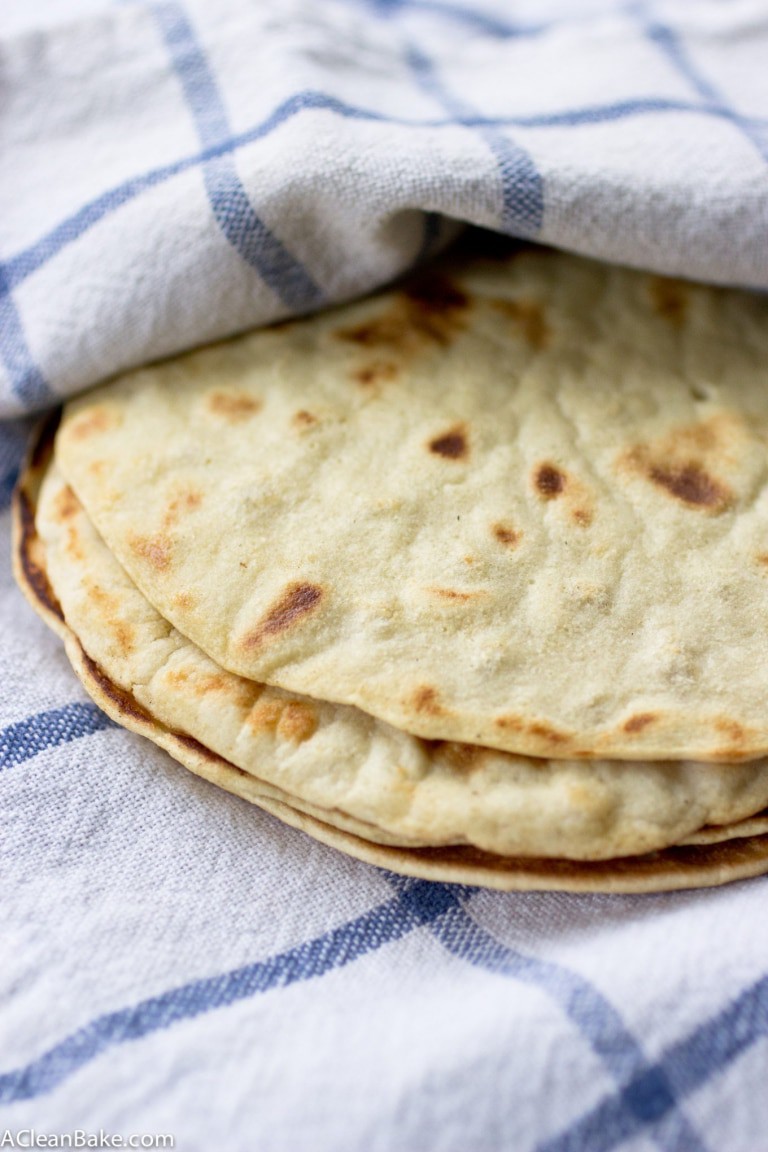 For everything from those 👆 fajitas to, well, anything that you need a tortilla for, these grain free (and nut free) tortillas have you covered. In fact, I'm curious what kinds of things you've been using them for, since so many of you checked out this recipe last month!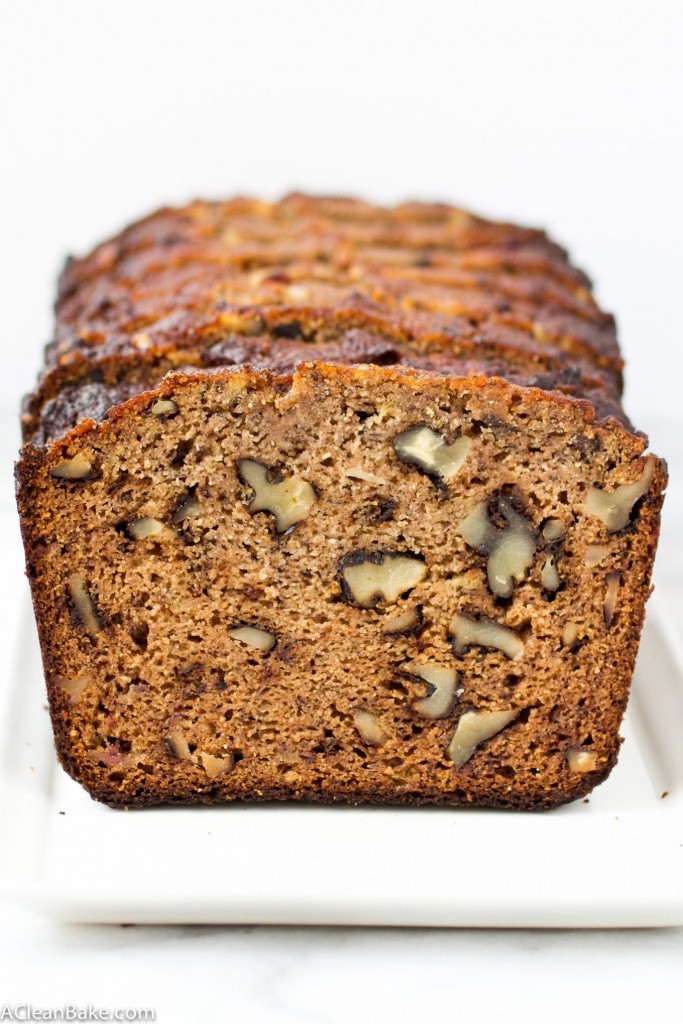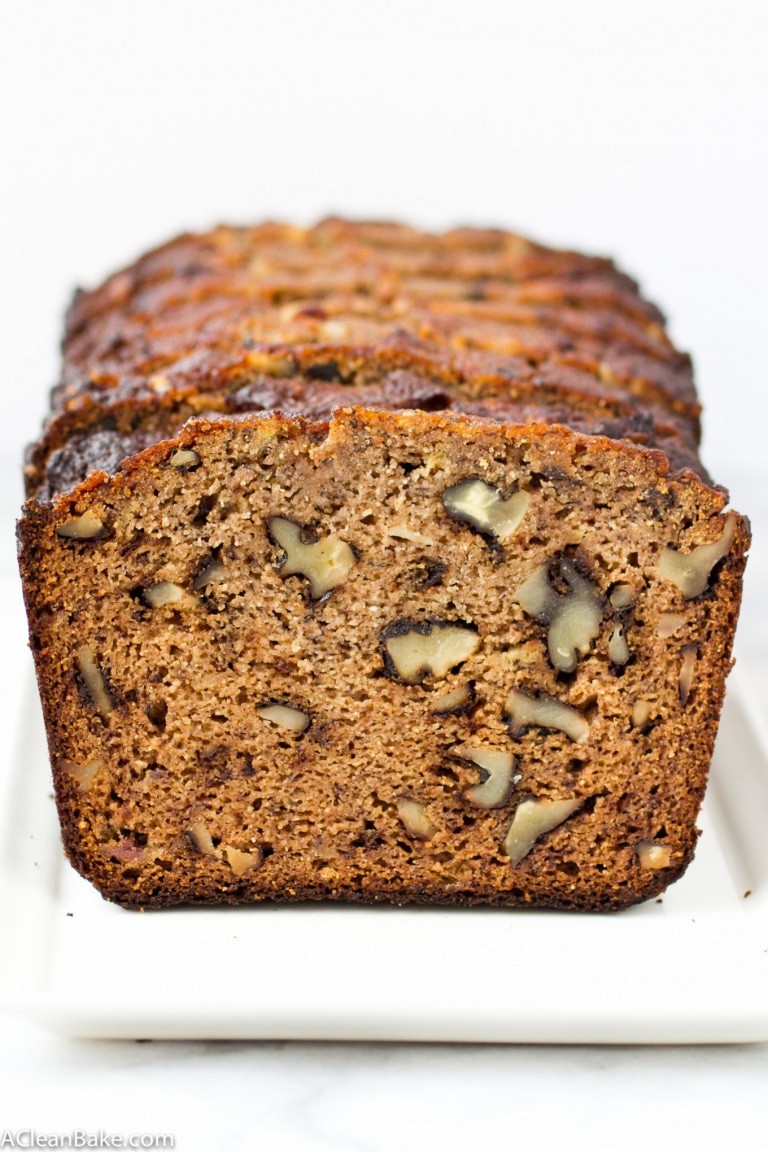 Oh, I'm so glad you discovered how perfect this grain free classic banana bread is in lunch boxes (for kids of all ages)! All it takes is a couple of bowls and a spoon to bake up this beautiful loaf of moist and springy bread. Add walnuts for some crunch or – let's face it, probably preferably – chocolate chips for some extra sweetness!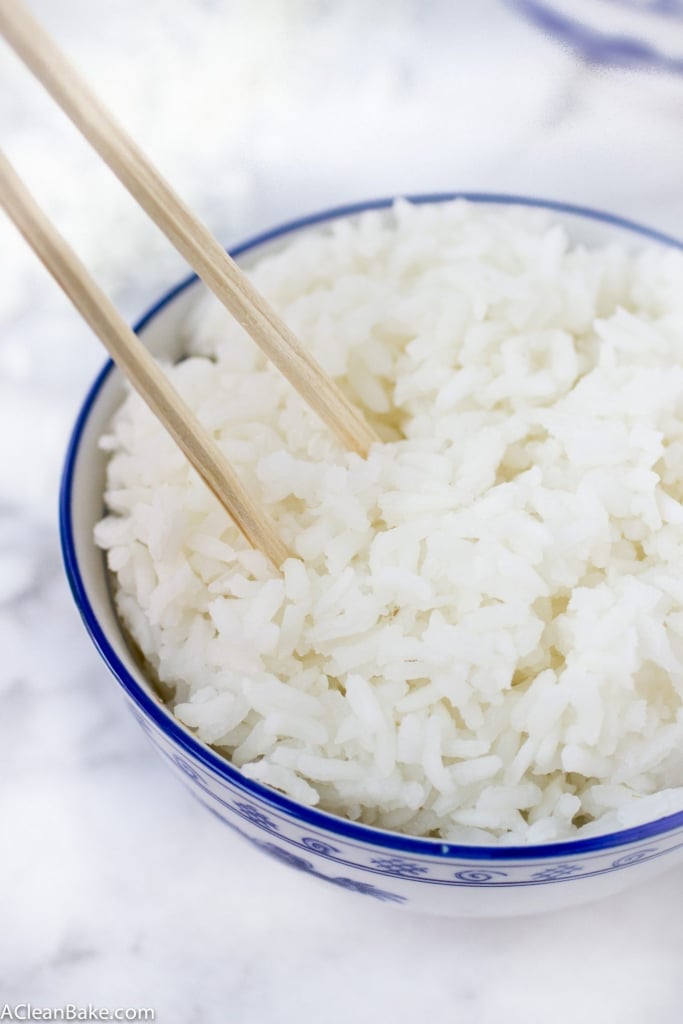 This tutorial for making rice in the slow cooker is one of my favorite meal prep secrets, and it looks like the secret's out! I used to avoid making rice too often because of all the simmering and hovering-to-avoid-boiling-over-ing and general headache of making a pot of rice, but now I just throw it all in the slow cooker, walk away, and come back a few hours later to a base for meals throughout the week!
ICYMI: What was new in September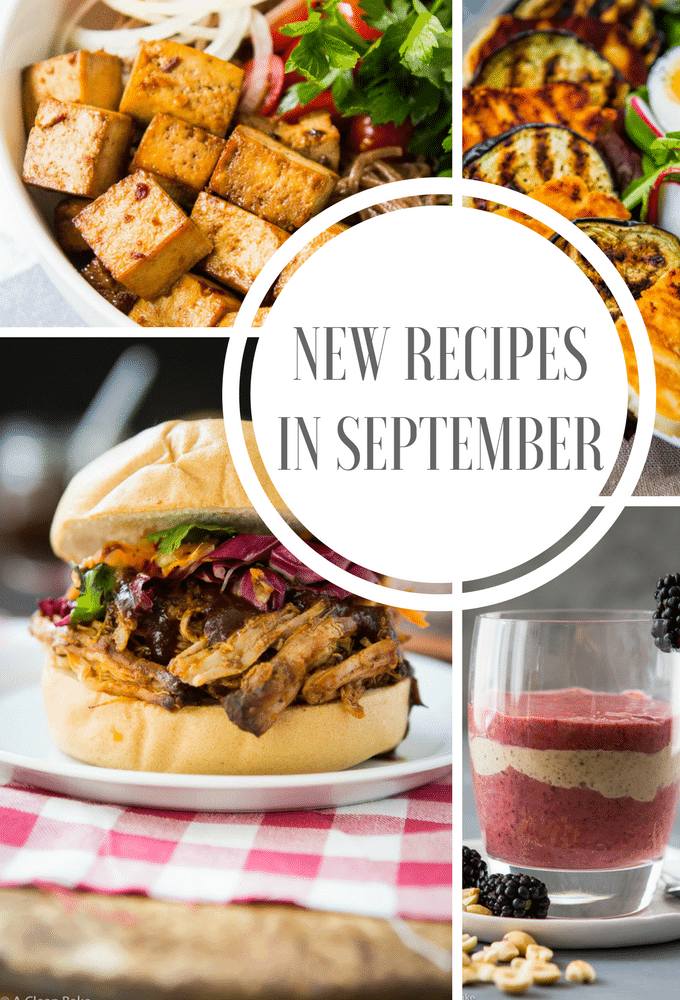 (gluten free, paleo, and naturally sweetened; you can easily adapt for Whole30 compliance!)
(gluten free, vegan, paleo, low carb, and tastes JUST like a creamy PB&J! Swap in your favorite nut or seed butter as desired)
So many of you asked for my method for making, storing, and serving homemade real food baby food without losing my mind – so here it is! My secret? An ice cube tray!
(gluten free, vegan, high protein, and EASY!)
(paleo, of course, but plenty of Whole30 and low carb options, too!)
(gluten free, vegetarian, and low carb)
****
Question for you: what is the one type of recipe that you're dying to see here in October? Leave me a comment and let me know!