Fast, easy, made of just a few ingredients that you already have on hand, and ready in a snap. Prepare some rice and whatever veggies you have on hand while it's baking, and you're done.
Can you imagine an easier dinner?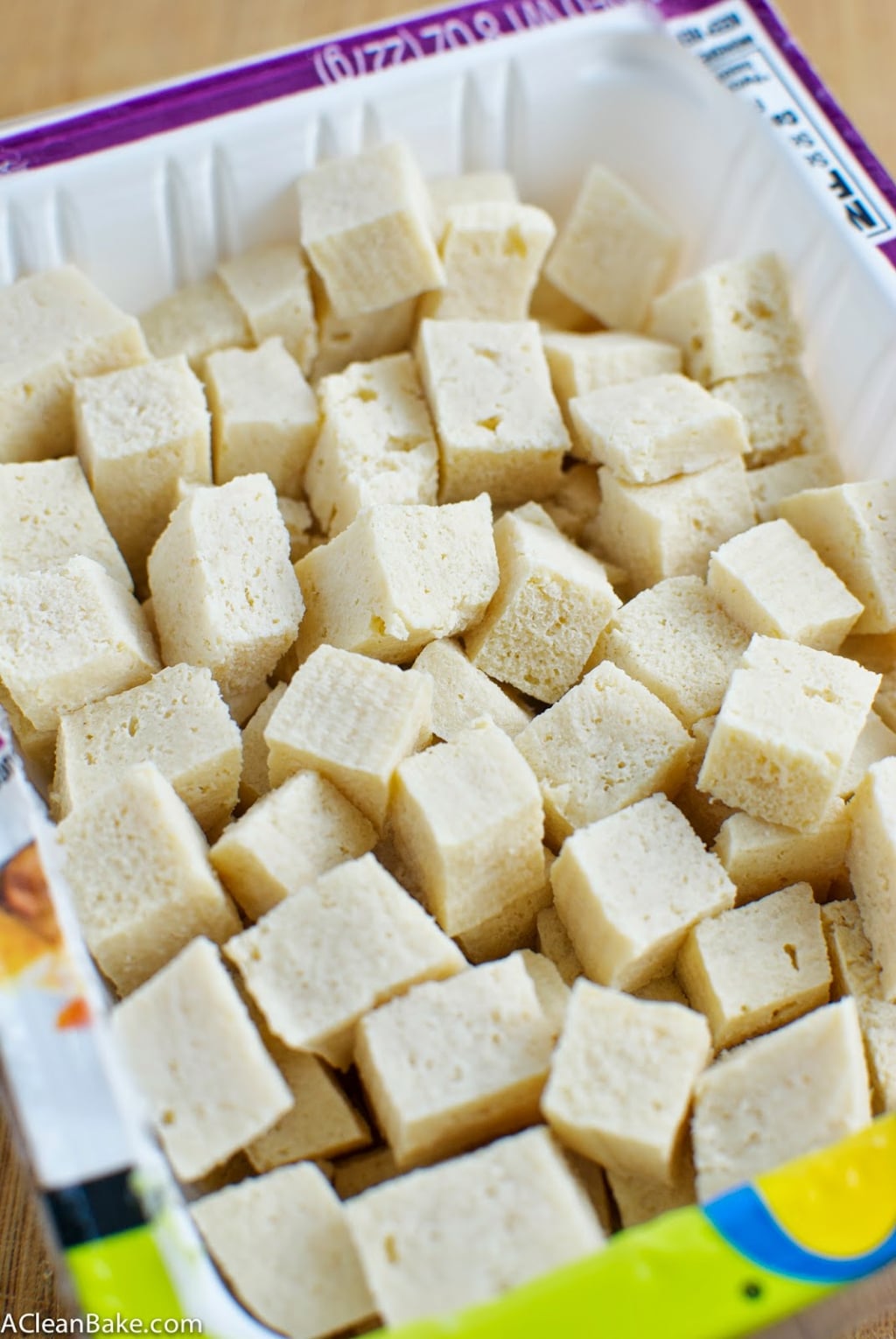 Ok, yes, this is a little different than what we usually talk about on ACB, but this was too good not to share. There isn't really too much to say about it besides that it is crispy and flavorful and so hilariously easy to make, and you should make it now!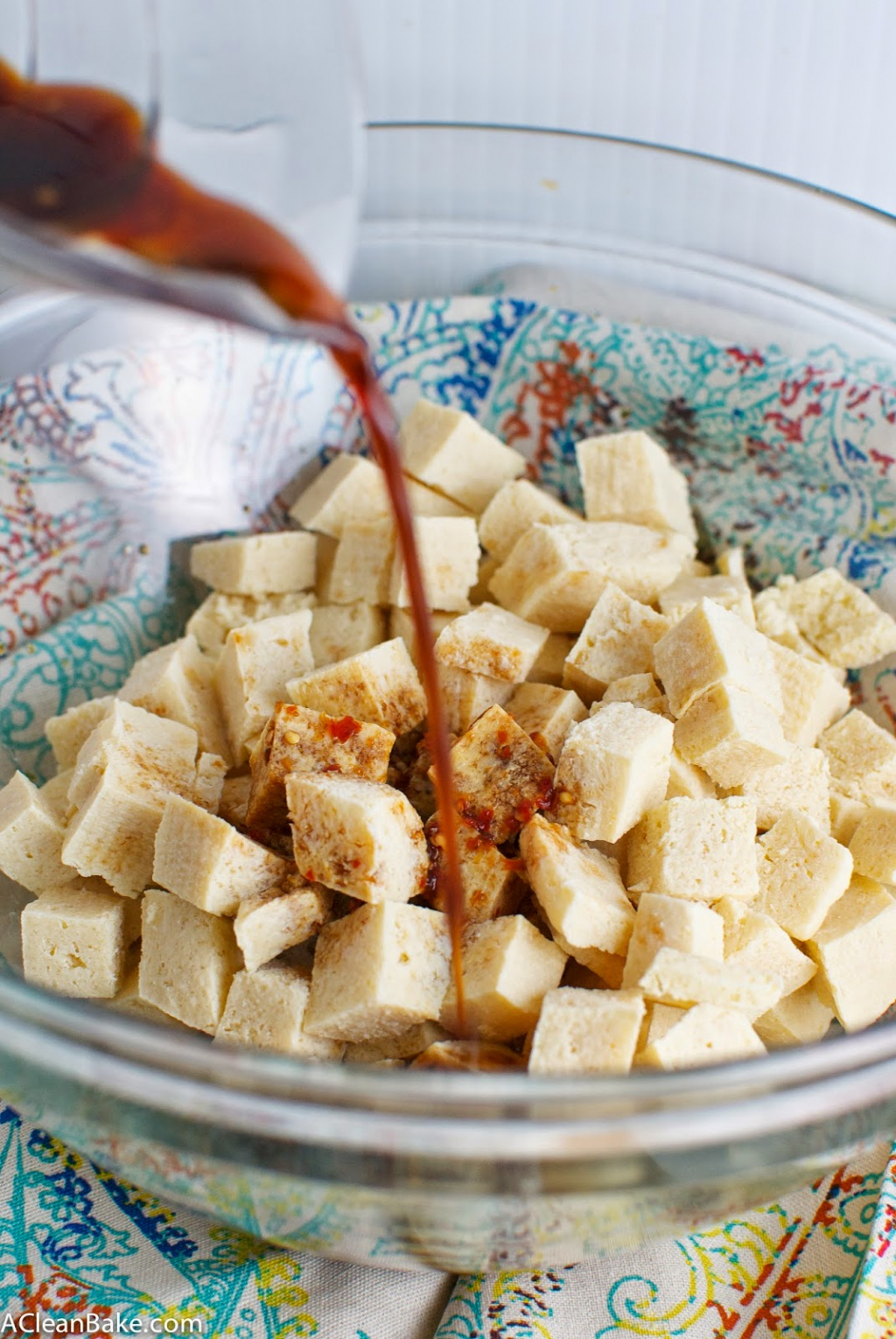 Here's how it goes down:
Buy a package of firm tofu; pre-cubed or cube it yourself. Your call.
Pour it into a mixing bowl.
Mix together the marinade ingredients (and feel free to make them your own. Want more spice? Up the hot sauce. Want less saltiness? Reduce the soy/tamari and increase the olive oil slightly), then pour over the tofu. Toss to coat.
Bake. Turn. Bake some more.
Dinner is served.
So, yes, five ingredients. Five steps. Not a coincidence. I love stuff like that. #nerdalert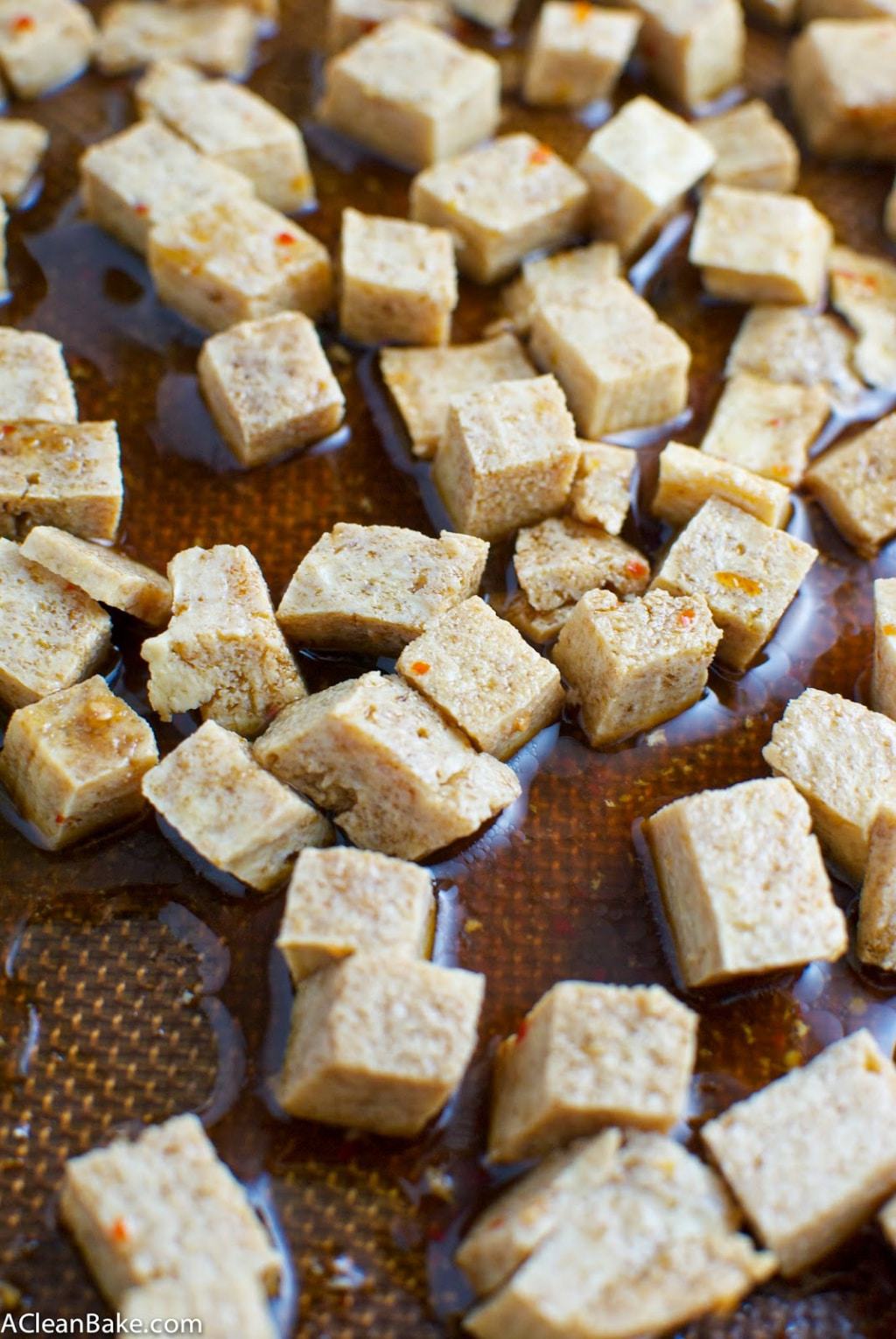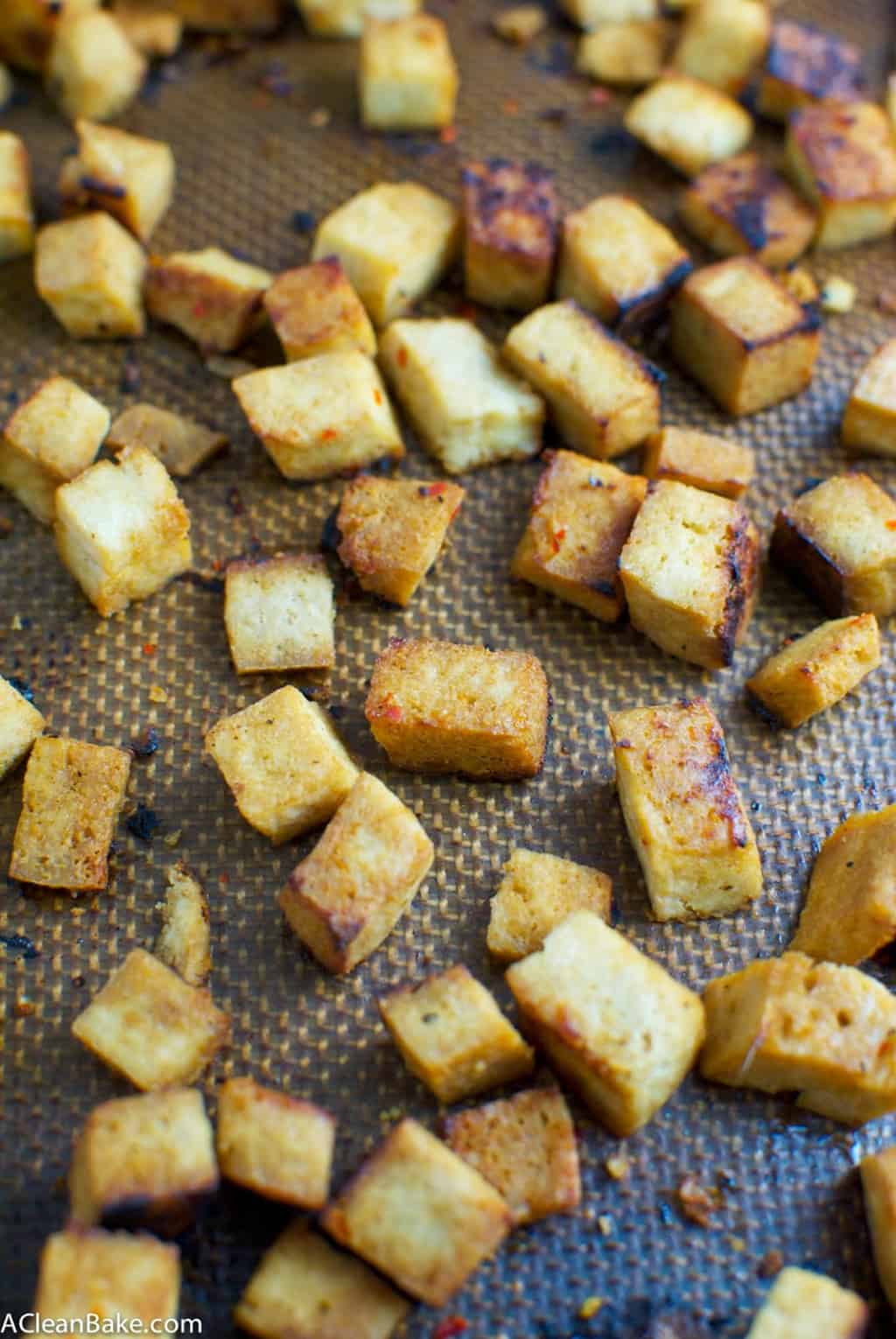 I recommend serving it over a bowl of rice or quinoa and veggies, topped with cilantro and peanut sauce (anyone want the recipe? Leave me a comment!). Or, feel free to just eat it straight with a fork.
Bon appetite!
Vegan Five-Ingredient Baked Tofu
Ingredients
1 package (8 ounces)extra firm tofu
3-4 Tablespoonssoy sauce or tamari (gluten-free soy sauce)
1/2 Tablespoonhot pepper sauce (like sriracha), or to taste
1 Tablespoonhoney or maple syrup, slightly warmed (to help make it easier to stir in)
1 Tablespoonextra virgin olive oil
Cooking Directions
Preheat the oven to 400F. Cover a cookie sheet or backing dish with a nonstick pad and set aside.
Drain the tofu, then press it and cut it into 1-"1.5" cubes.
In a small bowl, mix the rest of the ingredients together to make the marinade.
Pour the marinade over the tofu and toss to coat.
Bake for 10-12 minutes, then turn the cubes and bake for an additional 10-12 minutes until crisp.
Cool slightly before serving.
Yield: About 1 1/2 cups baked tofu cubes, depending on what size cubes you cut