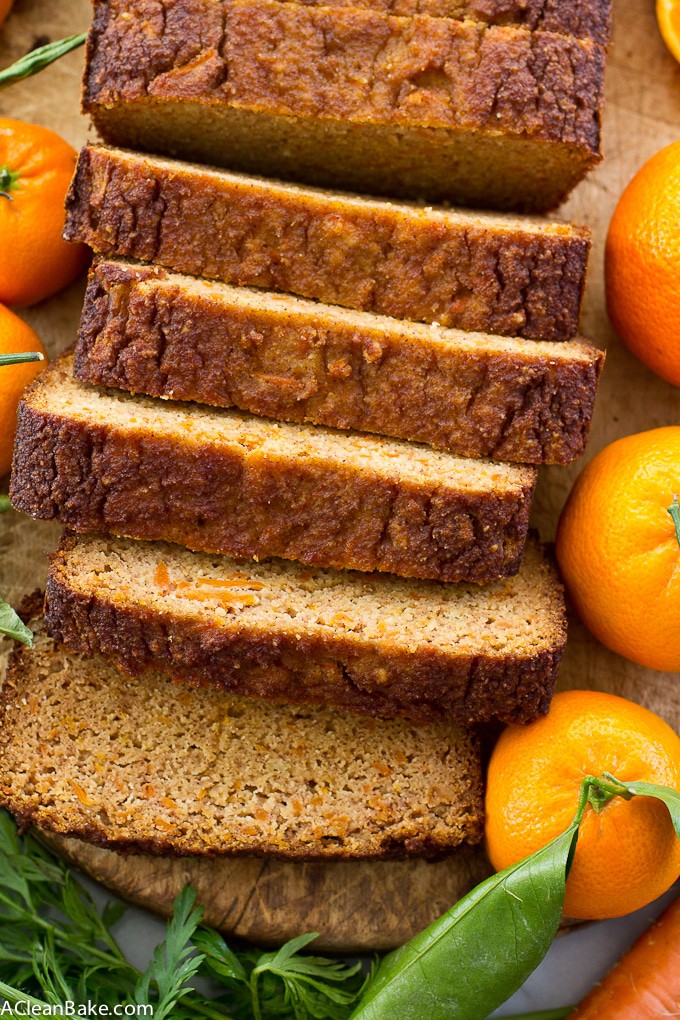 I can personally attest to the fact that this carrot orange bread is killer. It's awesome fresh out of the oven, it's a winner for breakfast, and it's an absolute gem topped with almond butter and dark chocolate chips. But don't take my word for it: take my experience eating nine loaves of this for it. Yeah, this bread and I, we've very well acquainted. Although I wouldn't recommend making nine loaves in the span of, like, 2 weeks or so, you can rest assured that the pleasantly sweet flavor of this bread doesn't get old easily. Or at all, as far as I can tell.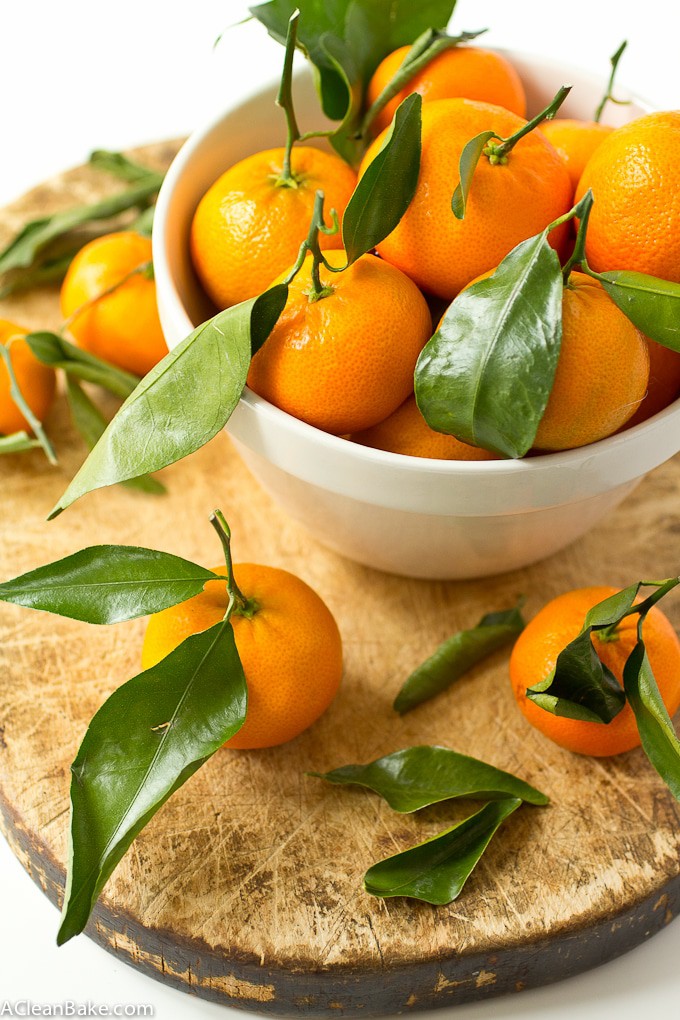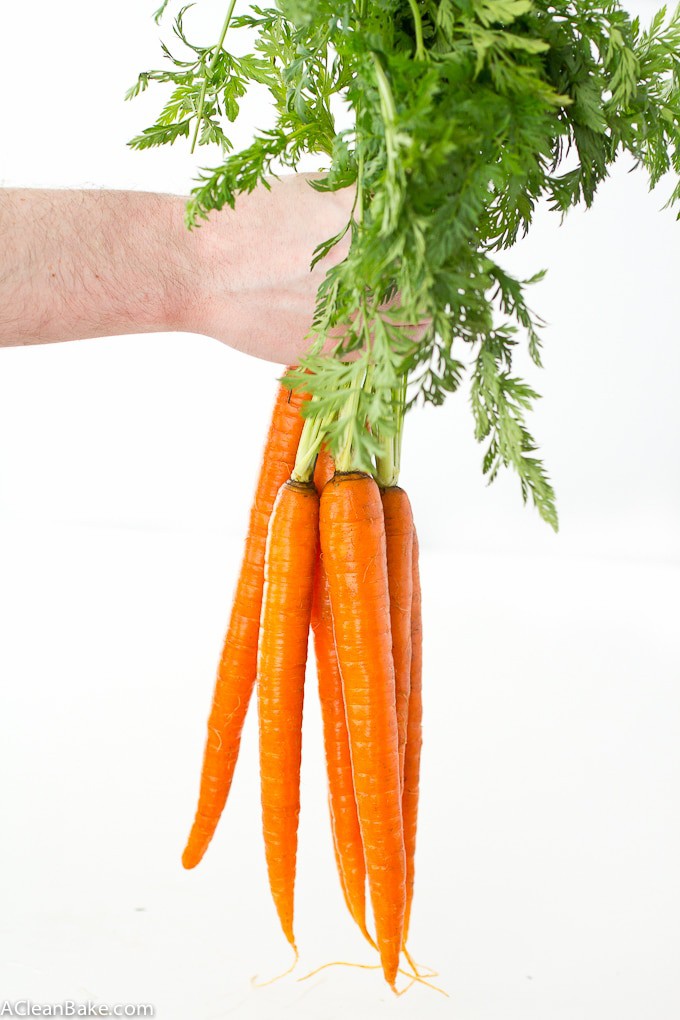 I don't want to overstate this but it's kind of a big deal. See, usually, by the time I have made a dessert frequently enough to get it just right, I am so sick of it. But I have been eating this bread like it's going out of style. Sorry, family, friends, neighbors and coworkers; this one's all mine.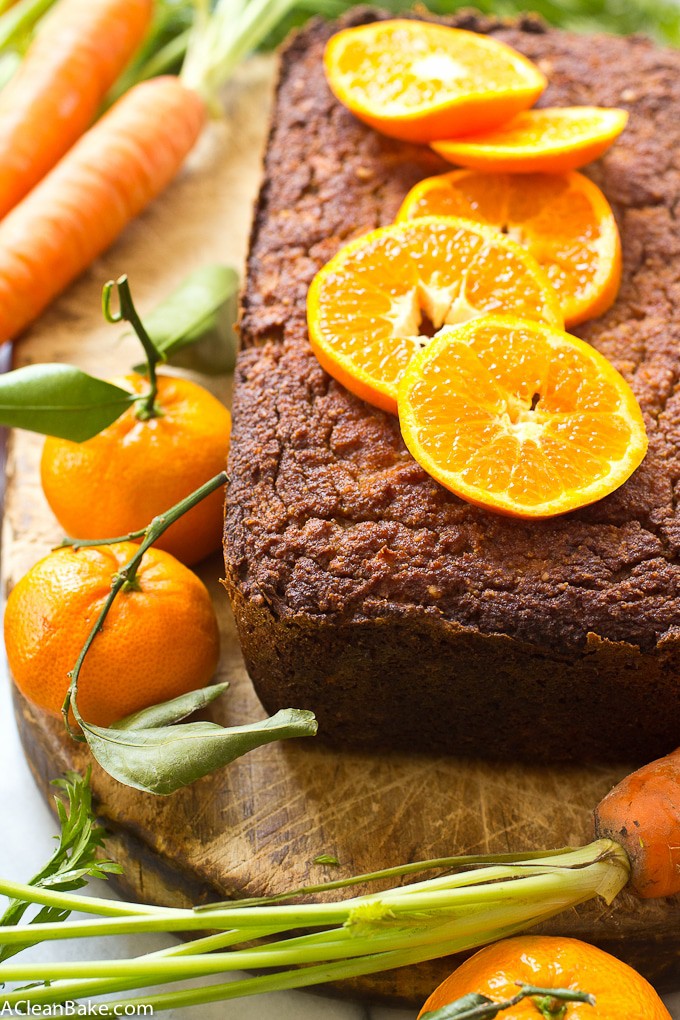 I'd love to tell you that this bread was inspired by something profound and interesting, but honestly, the only reason I made it at first was to use up some of the huge box of clementines I bought just because they still had their leaves attached and I am an easy target. Oh, Trader Joe's, you tricky minx. The carrots serve two purposes: first, I really like carrot cake this time of year, and second, if you put vegetables in cake, you can call it bread and eat it for breakfast. I mean, everyone knows that, right?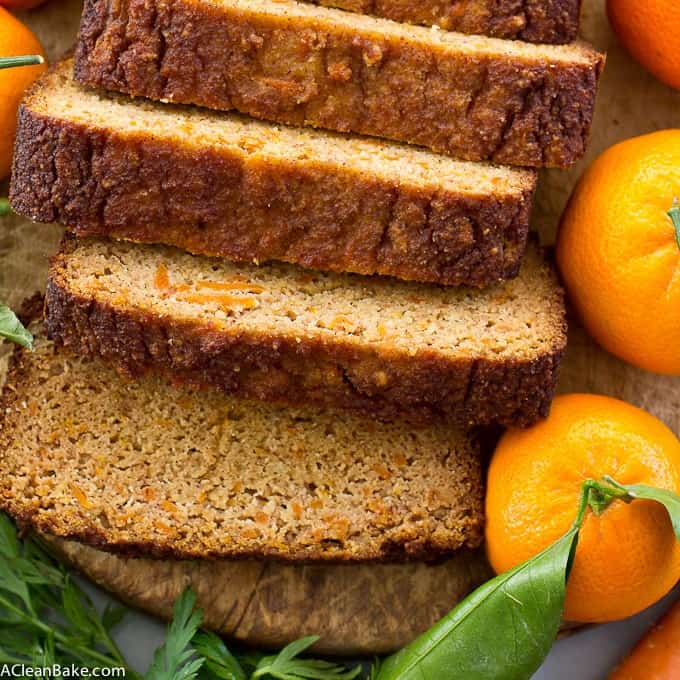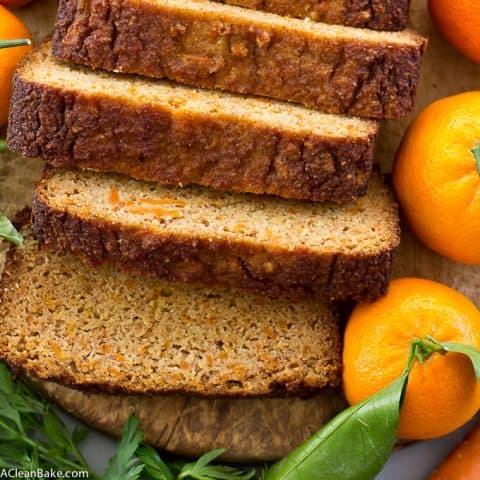 Carrot Orange Bread
Cook Time:
1 hour
10 minutes
Total Time:
1 hour
25 minutes
Carrot Orange Bread that is moist and lightly sweet, gluten free, grain free, lower carb and naturally sweetened. You'll love it!
Ingredients
2 cups blanched almond flour
5 Tablespoons coconut flour
1/4 cup granulated monk fruit sweetener , or granulated stevia
1 teaspoon cinnamon
1 1/2 teaspoons baking soda
1/4 teaspoon fine sea salt
2 large eggs
1 cup orange juice, (fresh is best)
2 Tablespoons orange zest,, lightly packed
1 cup shredded carrots
Instructions
Preheat the oven to 350F. Lightly grease an 8.5" loaf pan and set aside.
In a medium mixing bowl, whisk together the almond flour, coconut flour, sweetener, cinnamon, baking soda and salt and set aside.
In a large mixing bowl, whisk the eggs, then whisk in the orange juice and zest.
Add the dry mixture (flours, salt, etc) and whisk until thoroughly combined and no clumps remain. Don't forget to scrape the sides of the bowl to make sure you have everything well incorporated.
Fold in the carrots.
Pour the batter into the prepared pan.
Bake for 30 minutes, then tent with tinfoil and bake for another 30-40 minutes until a tester comes out mostly clean (a few small crumbs are ok).
Notes
Store leftovers in an airtight container in the fridge for up to a week, or in the freezer for up to three months.
Yield: One loaf of bread.
Nutrition Information:
Yield:

12
Amount Per Serving:
Calories:

144
Saturated Fat:

1g
Cholesterol:

31mg
Sodium:

210mg
Carbohydrates:

9g
Fiber:

3g
Sugar:

3g
Protein:

5g
[wprm-nutrition-label align="center"]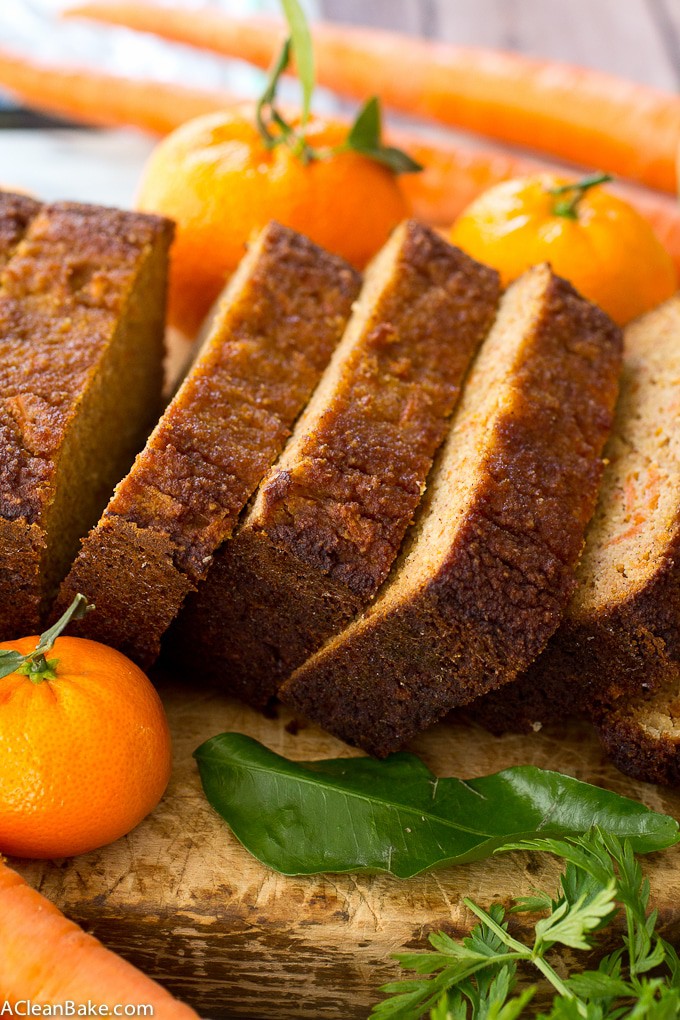 This post contains affiliate links, which means that if you click through and purchase a product, A Clean Bake receives a small commission, which goes toward continuing to bring you delicious, healthy recipes every week. This does not affect the price you pay. Thanks for supporting A Clean Bake!