Jazz up your meal with this easy coconut rice recipe! You can make it on the stovetop or in the slow cooker.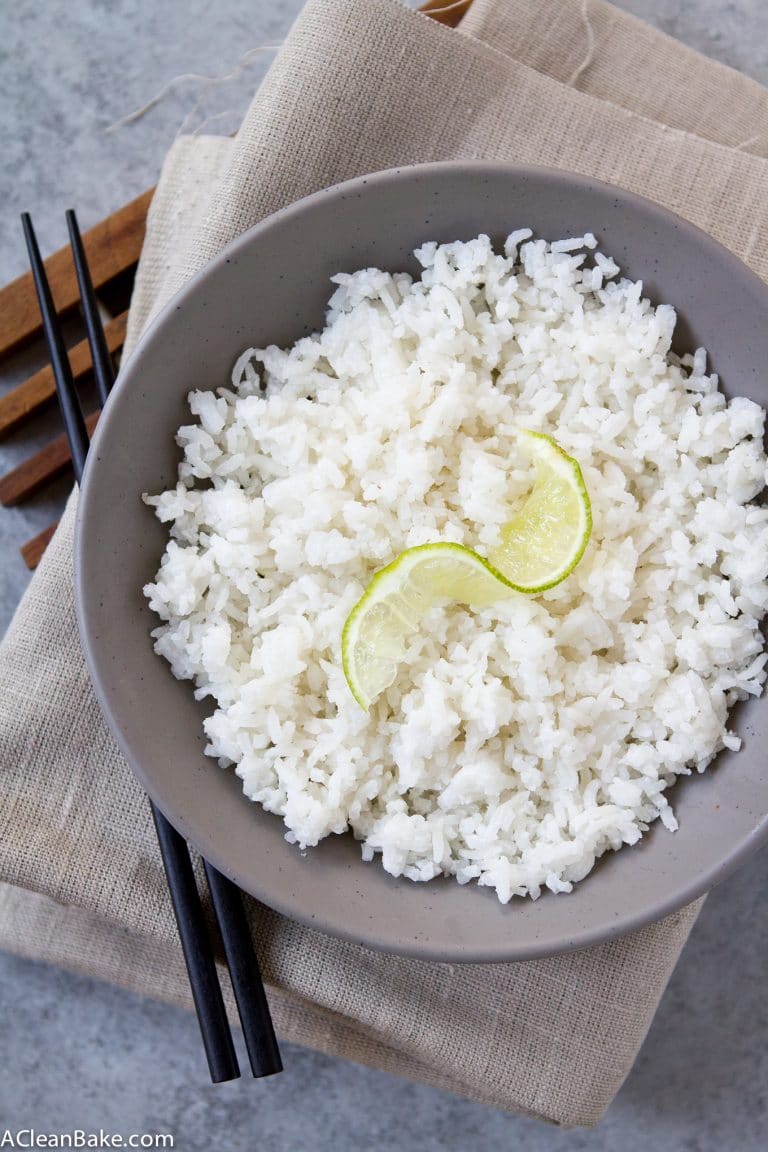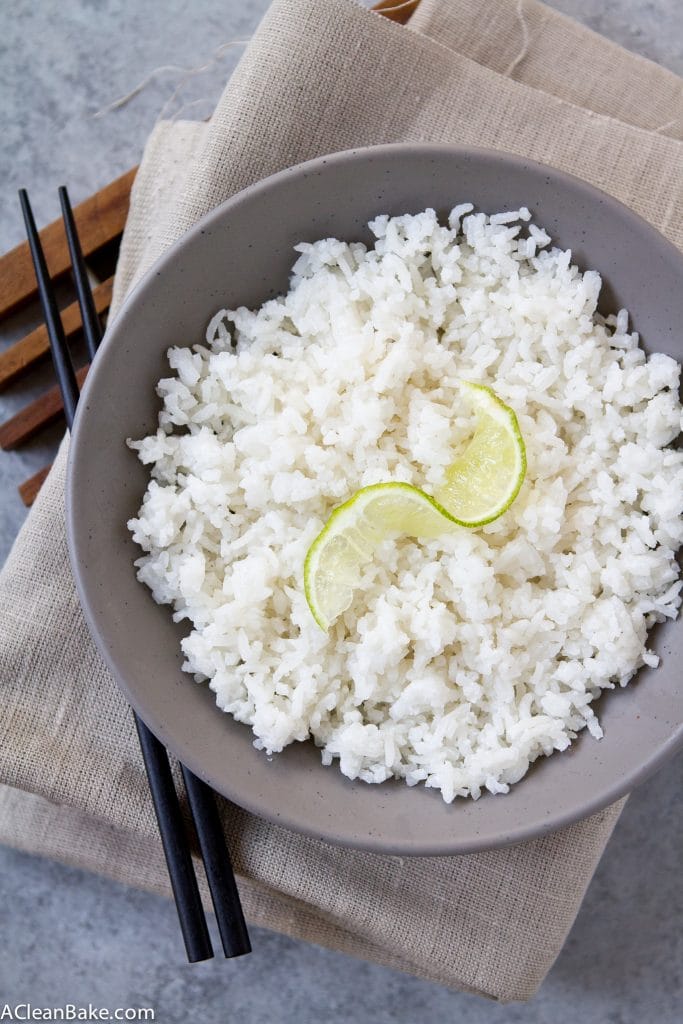 I accidentally did a "social media detox" this weekend. Have you heard this term?
It basically means you put down your phone for one day or one month or whatever length of time you need to uncross your eyes and regain your ability to hold a conversation that does not take place in 140 typed-with-thumbs characters or less. People plan these things. Mine was unplanned, thanks to a Coke machine.
Ooh, intrigue!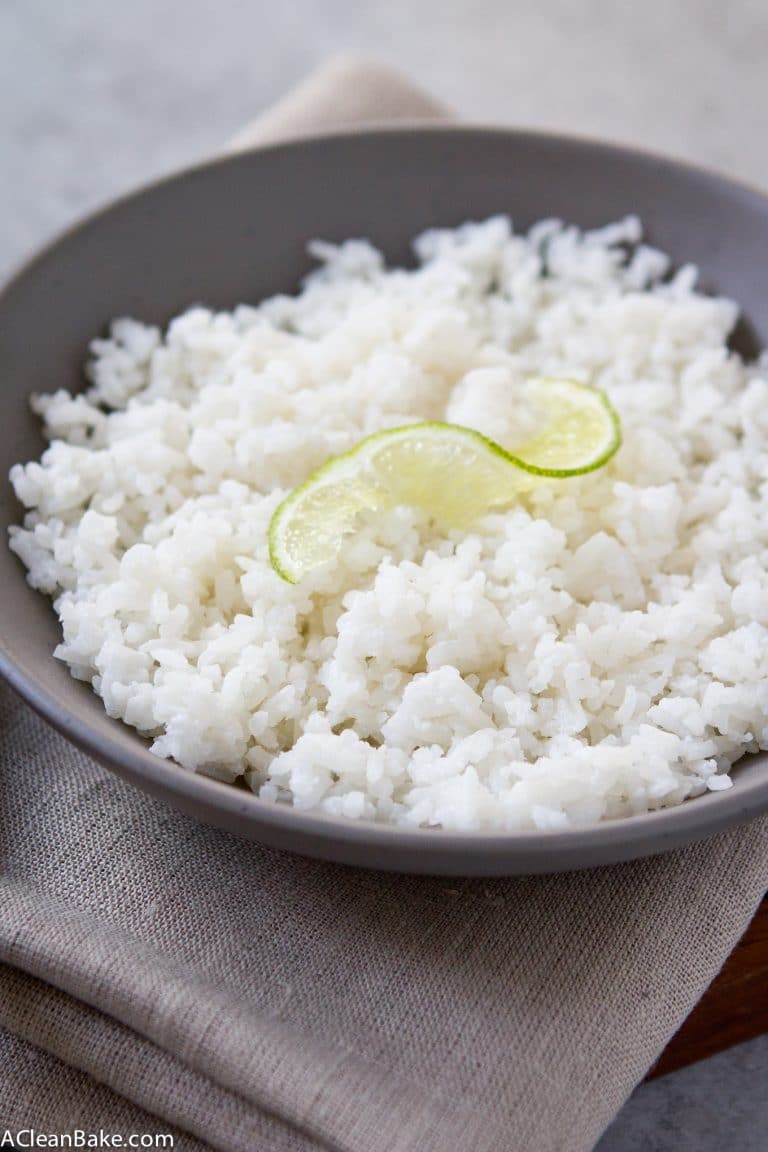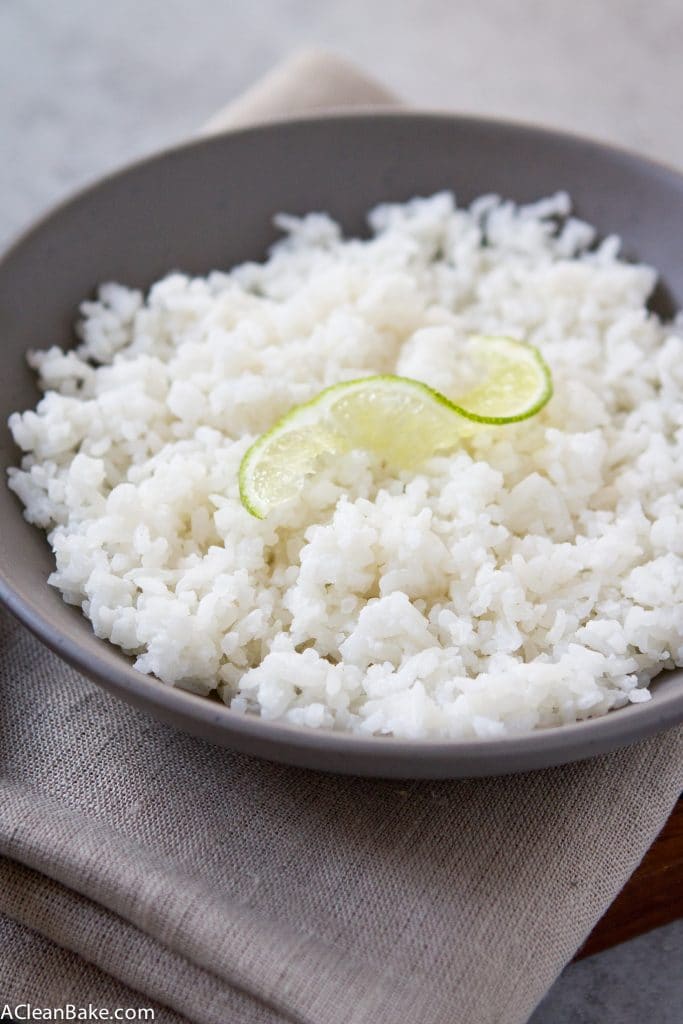 My husband Bryan badly burned his hand on the CO2 tank attached (technically, at the time of the injury, not) to his office's Coke machine. It's a long and arduous story that ends in an injury that went from "no big deal" to "has zero use of left hand for about two weeks thus making me a single mother of three sons" (I count the cat, and believe me: you would too, if you knew how high maintenance he is) in a matter of hours. Thankfully, my in-laws swooped in with dinner, functioning arms, and jokes about the lengths to which Bryan will go to get a break from diaper duty on Saturday night and my parents are coming to rescue me a couple days this week. But at 2am and 11:59pm and (most) mealtimes, I'm on my own to keep us fed and, you know, alive.
Which, as it usually does, brings me back to quick food that can be made in bulk (for leftovers) and, ideally, also in a slow cooker. I've made this rice both on the stovetop and in the slow cooker and although both methods are fairly easy, the slow cooker requires precisely zero stirring during cooking (unless you want to), freeing up the working hands in the house for wrestling wriggly baby limbs into onesies and injured adult limbs into jackets. When I have time, I prefer the stovetop method, which yields slightly less squishy rice but the degree to which the two methods yield nearly indistinguishable results is pretty impressive. So, take your pick! Both methods are below.
PS: Come back on Thursday for one of my favorite ways to use this rice!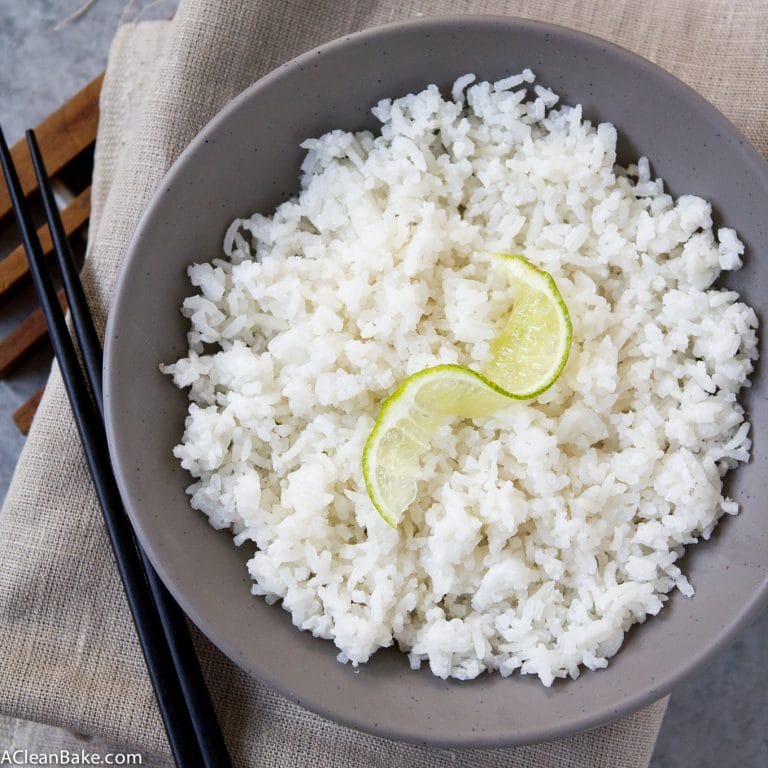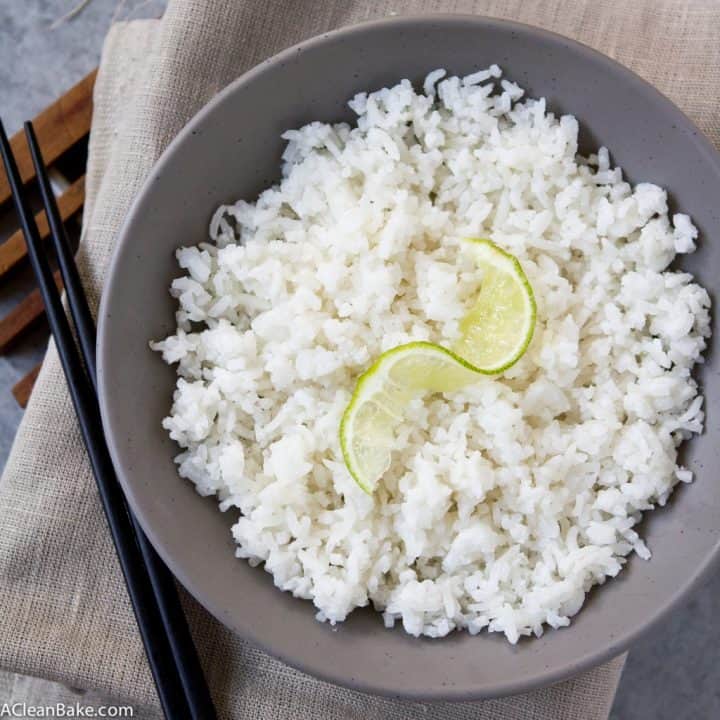 Easy Coconut Rice on the Stovetop
Jazz up your meal with this easy coconut rice recipe! You can make it on the stovetop or in the slow cooker.
Ingredients
1 can full fat coconut milk, (13.5 ounces or about 1.5 cups)
1/2 cup water
3/4 cup jasmine rice, rinsed
2-3 tbsp granulated stevia or honey,, to taste (optional)
Instructions
Add all ingredients (except the sweetener, if you're using it), to a medium saucepan and stir to combine.
Bring to a boil, then immediately reduce heat to a simmer. Simmer for 5 minutes, stirring often. The liquid should be reduced by about 1/2.
Cover, turn off heat, and let sit for about 15 minutes or until liquid is completely absorbed.
Uncover and fluff with a fork. Add sweetener to taste, if desired.
Serve immediately.
Nutrition Information:
Yield:

3
Amount Per Serving:
Calories:

419
Saturated Fat:

24g
Sodium:

20mg
Carbohydrates:

40g
Protein:

5g
Pin for later: