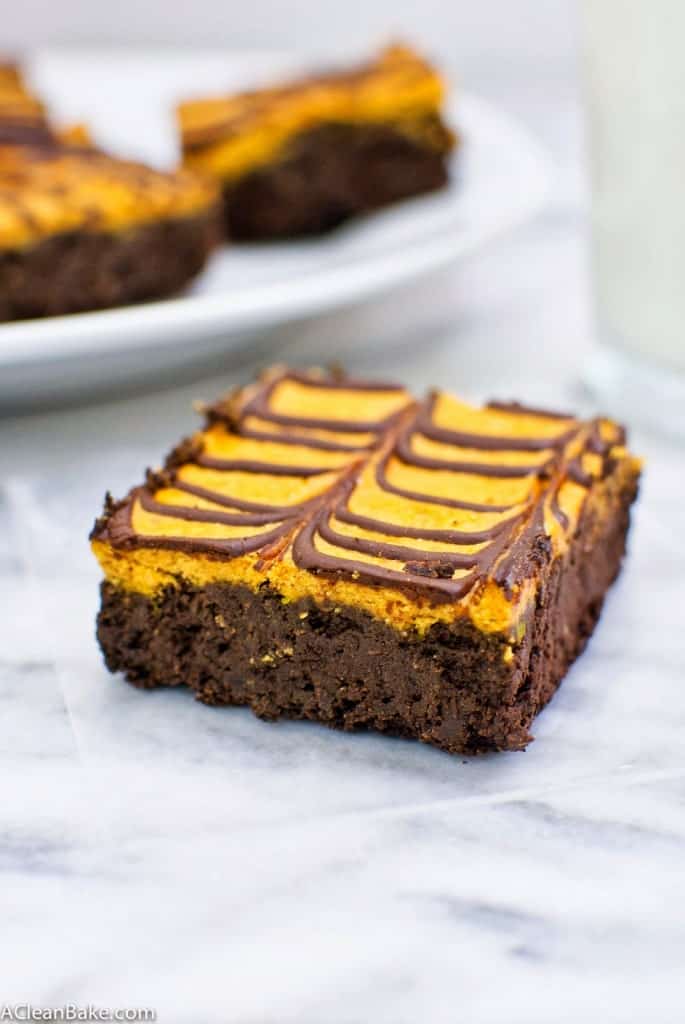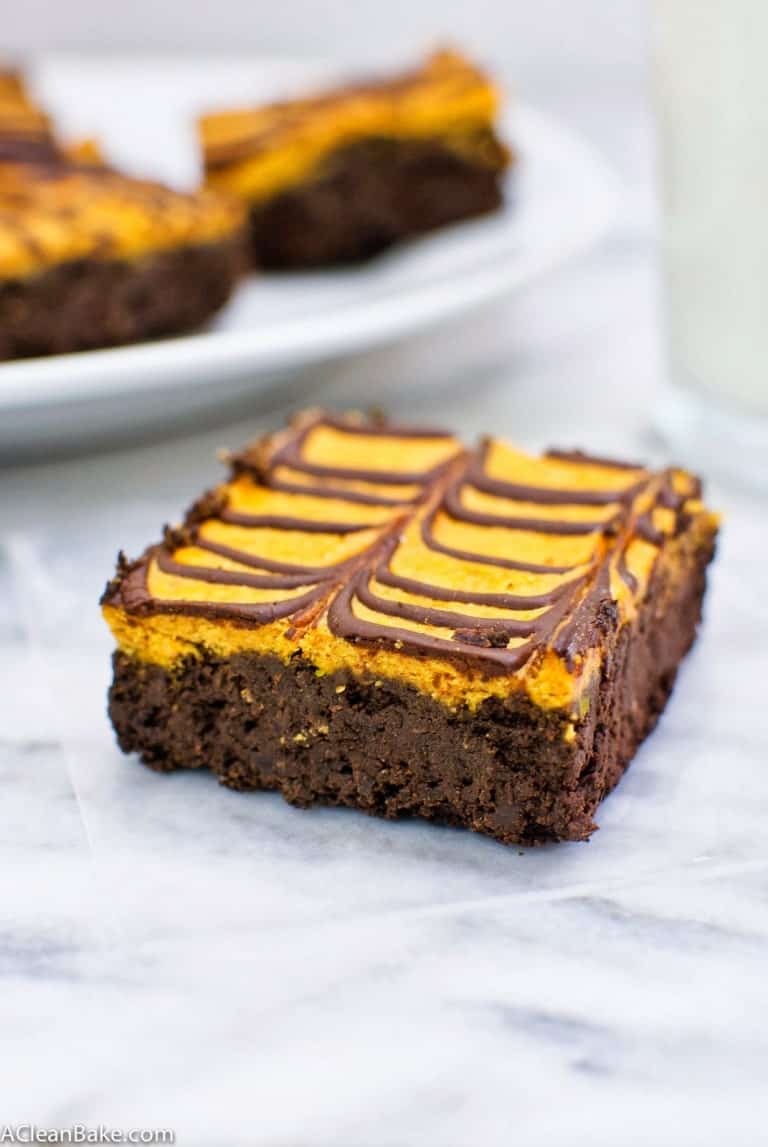 Buttery, glutin-y, sugary-sweet little nuggets of –
I haven't lost my mind, don't worry. But, don't worry, these pumpkin cheesecake brownies are just as satisfying.
One of the most popular recipes of all time on A Clean Bake/Buttercream Fanatic is the Flourless Black Bean Brownies I guest posted on my friend Kylie's blog Imma Eat That. They are moist and fudgy and incredibly easy to make – just throw all of the ingredients in a food processor and pour it all in the pan. And no one ever tastes the black beans, don't worry. That recipe is the first layer of these brownies, so you know they start off on the right foot.
And then we have cheesecake. Who doesn't love cheesecake!? Well, actually, I don't usually, except when it is made with goat cheese, as they are here, to make them easier to digest. The goat cheese gives these brownies an unusually tangy flavor that has been a big hit, but if goat cheese isn't for you, you can swap in regular or vegan cream cheese in a 1:1 ratio (i.e. exactly the same amount as goat cheese) instead.
As for pumpkin in April…well, I have no excuse other than it's delicious. If anything improves cheesecake, it's pumpkin, right? Pumpkin can be a little difficult to find this time of year, but most major supermarkets carry it on the bottom shelf of the baking aisle. It just takes a little bit of an eagle eye to find, but it's there. Double check to make sure are not buying pumpkin pie filling, though, which as a whole lot of sugar and additives mixed it. You want pure pumpkin puree.