If you've never tried the national drink of Chile, Pisco Sour, it's time to give it a whirl. This version is a little unconventional, though, incorporating the pleasantly sour flavor of yuzu – a cousin of a grapefruit – into the mix. Plus, it's naturally sweetened. Cheers!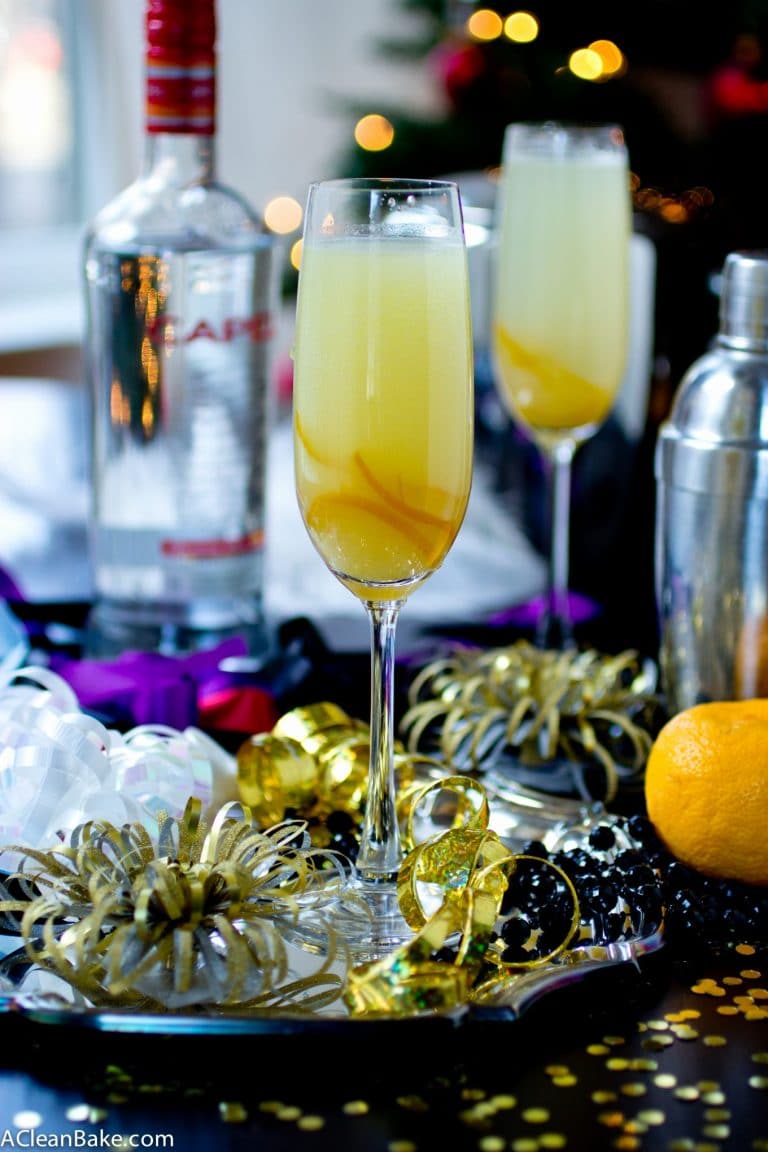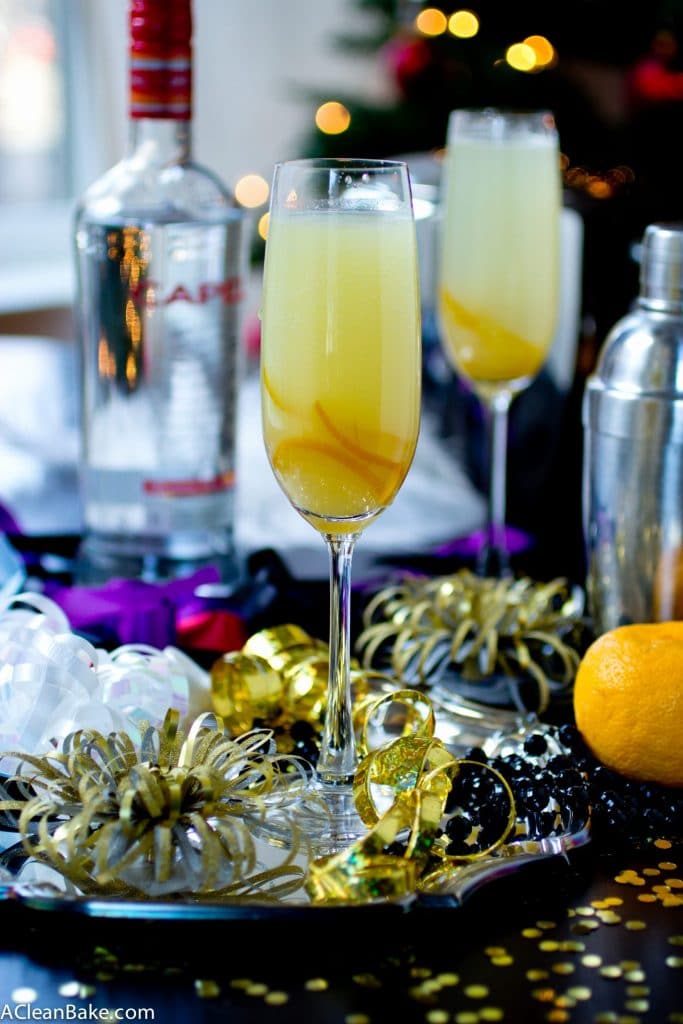 If you understand any of the words in the name of this recipe other than "sparkling", I'm sending you a virtual high five. But, I promise, your taste buds will recognize a good thing when they experience it, and nothing says "it's new year's eve, so let's get festive" like a fresh, citrusy, bubby cocktail served out of a champagne glass.
Pisco Sours are the national drink of Chile, which I was introduced to during an amazing cooking class in Valparaiso, which I have mentioned before here. Pisco is a uniquely Chilean version of brandy – though I have recently learned that Peruvians also claim it as their own. Let's let them duke it out while we enjoy a cocktail. It's a strong, stiff, clear liquor that is distilled from grapes, and which you can find at Binny's or, I'd imagine, also at South American specialty stores. But if you can't find it, you can replace the pisco in this recipe with another unflavored brandy.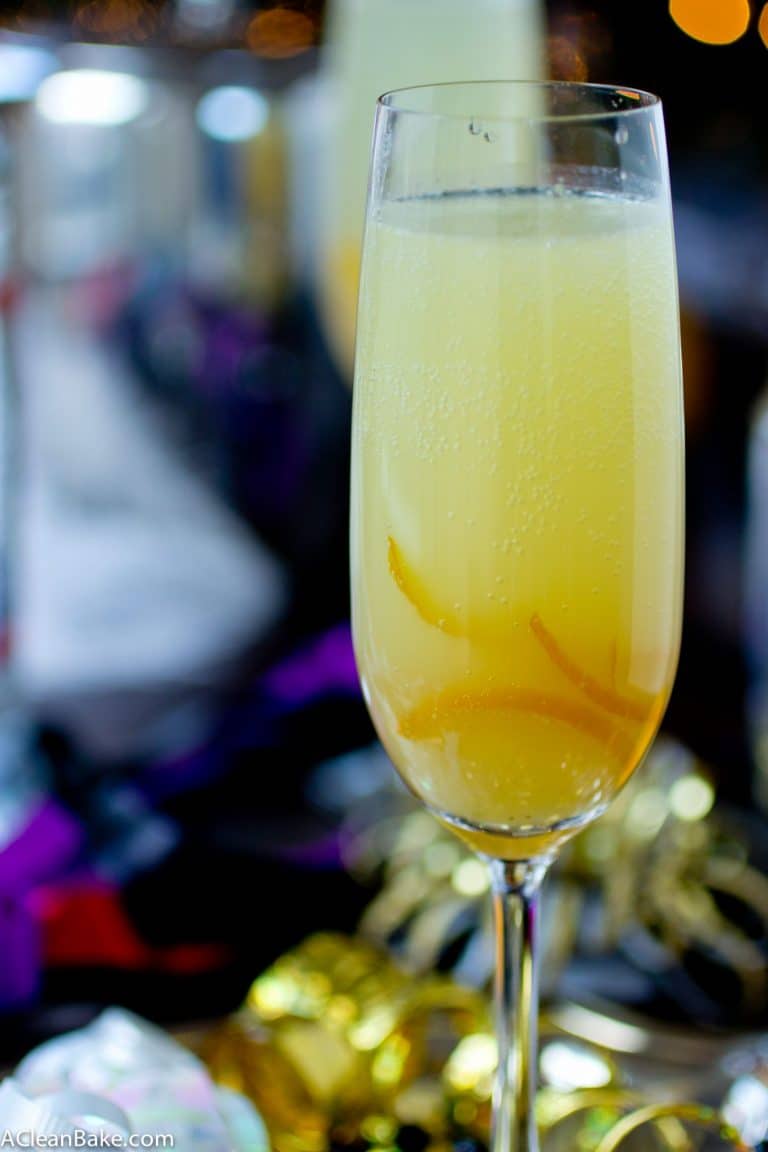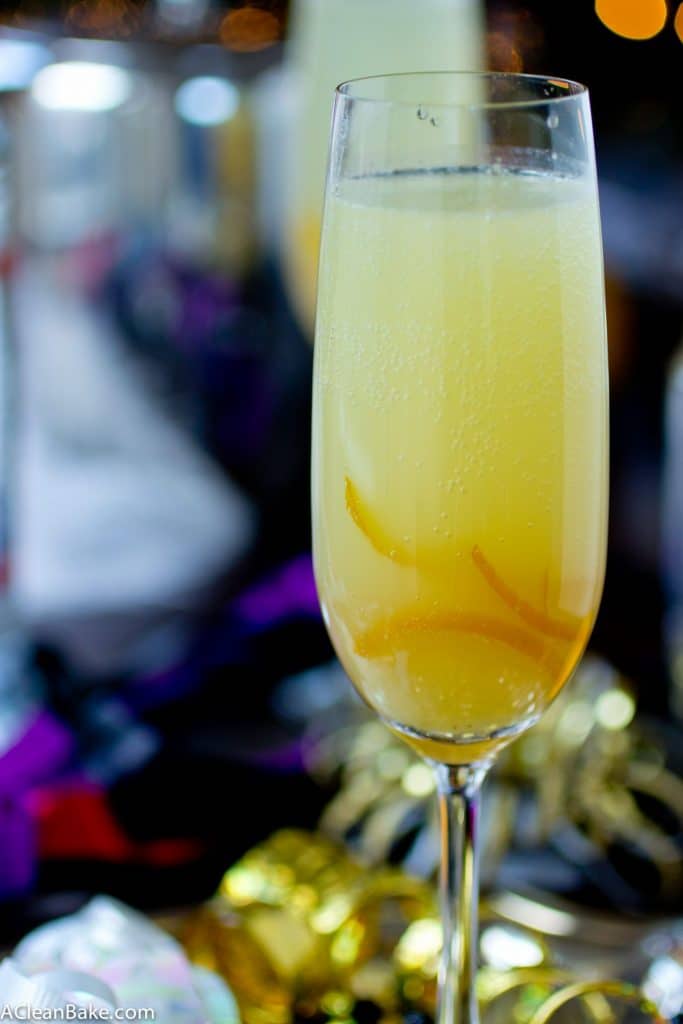 Pisco is a wonderful liquor, but if you ask me, the highlight of this drink is, undeniably, the
yuzu
. It's a novel-yet-familiar flavor that tastes like a lemon without the sourness mixed with the sweetness (but not bitterness) of a grapefruit. This was my first time trying this amazing Japanese citrus and I am in love. You have to try these!
One of the reasons that I have been missing out on these wonderful fruits for so long is because I have never seen them in the store before. I suppose you could probably find them at a Japanese market or specialty store, but mine came straight to my front door (my favorite thing is anything that gets delivered) courtesy of a wonderful company called Melissa's.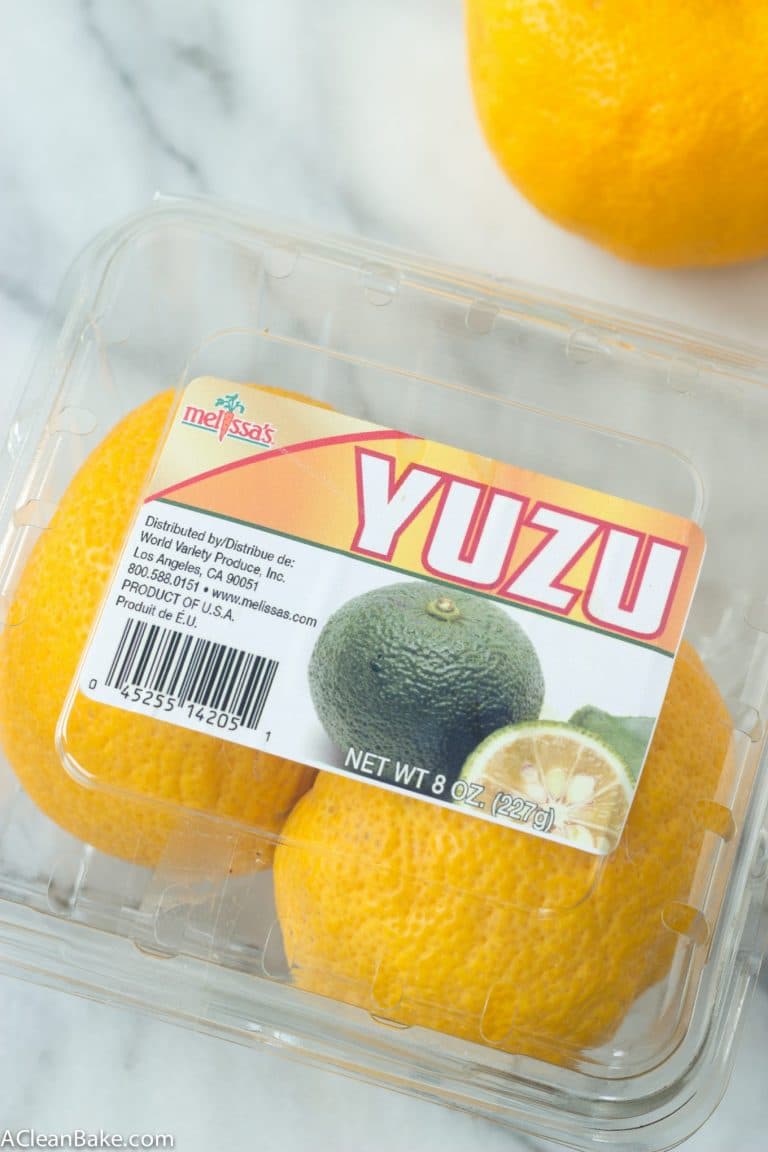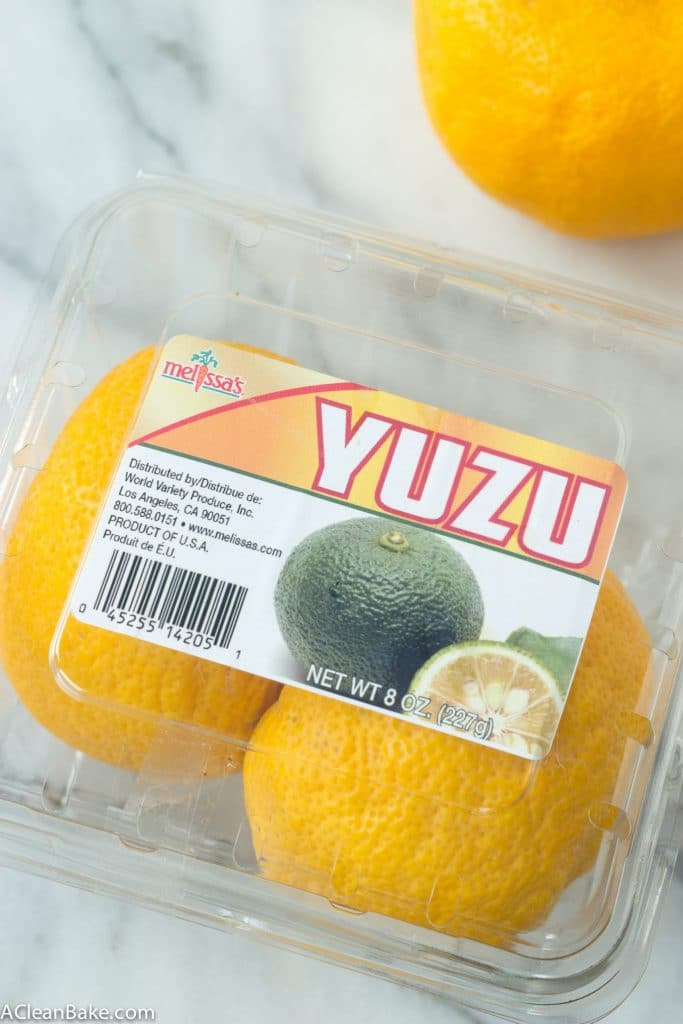 Melissa's, a Los Angeles-based company which specializes in unique, seasonal produce (and other foods), contacted me about sampling some of their produce and to be completely honest, my initial answer was "thanks but no thanks". But after a little research on the company, I was very impressed with what I saw and, though I turn down almost all sponsorship inquiries, I made an exception and am thrilled to be working with Melissa's today to make this fantastic drink – and a few more recipes to come.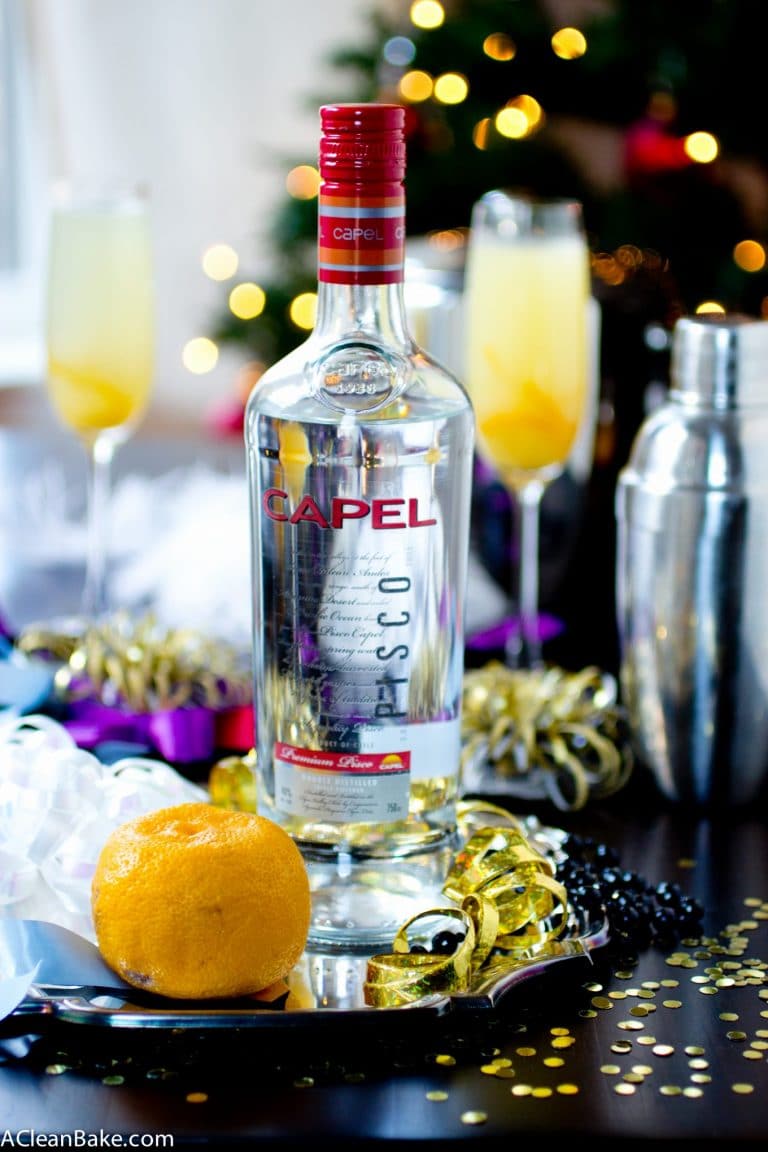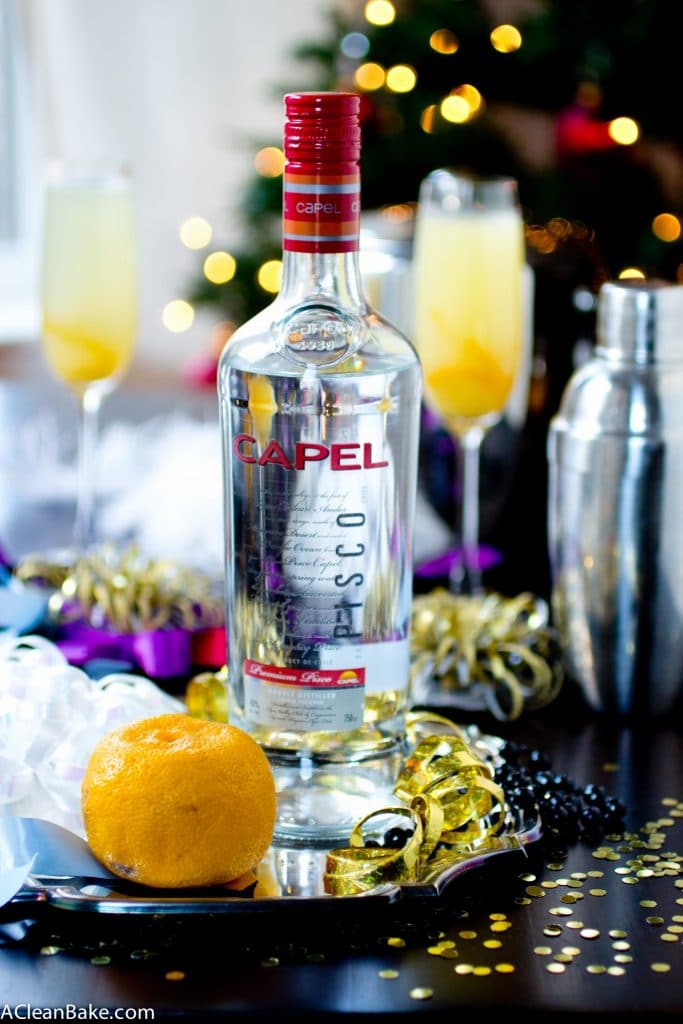 As I've said, Melissa's ships their produce straight to your door and it miraculously arrives in perfect shape. I received a generous box of and
yuzu
and persimmons (another Japanese fruit somewhere between an unripe plum and an apple – the Japanese theme was unintentional – which will be appearing in a wonderful recipe of its own soon, so stay tuned…) and, aside from the quality of the produce, was happy to see that they don't use an excess of packing materials – just simple plastic produce cases for the yuzu, and recyclable paper to house the persimmons. It's a small thing, but it's something I notice and appreciate.
A pisco sour is traditionally made just with lemon juice as the citrus flavor (the "sour" in pisco sour…), but the yuzu not only makes the flavor a little more complex, as though you added more ingredients than you did (and who doesn't like a simple recipe that tastes complicated and fancy?), but it's lesser sweetness compared to lemons means that far less sugar is required for this drink than in a traditional pisco sour. Instead of sugar, I used honey-based flavored simple syrup made from this recipe, but with the yuzu peel instead of lemon. Of course, if you can't get yuzu, just substitute lemon and it will still taste great.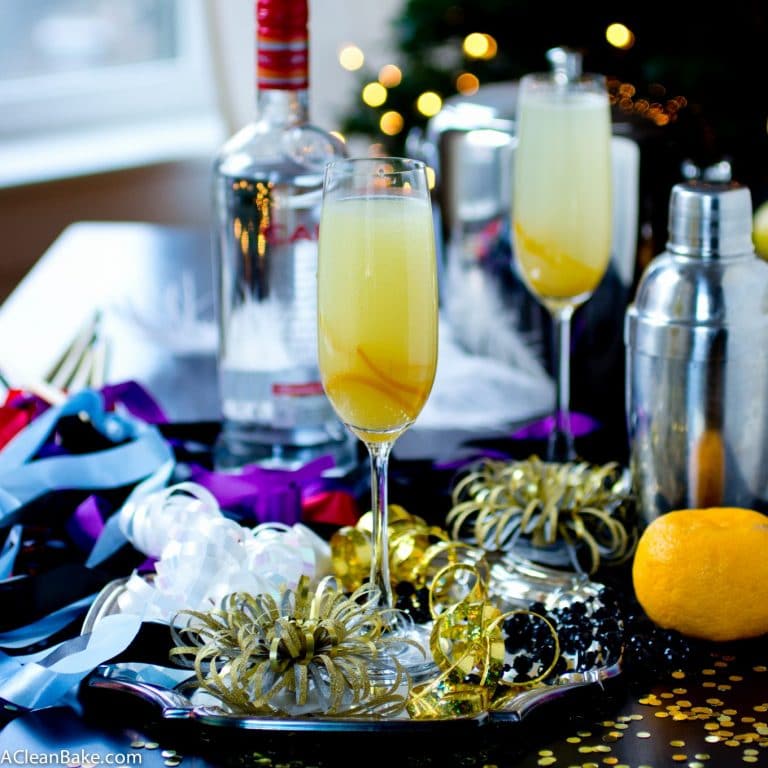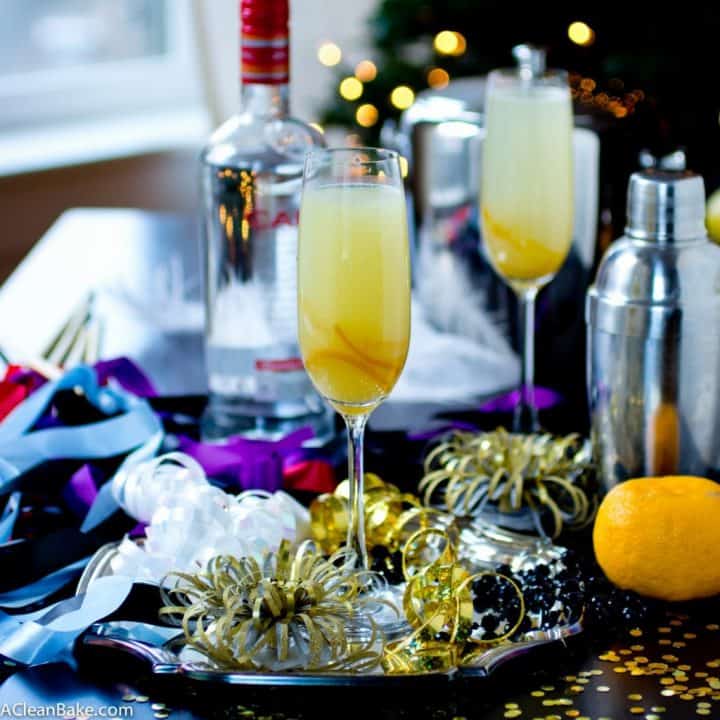 Sparkling Yuzu Pisco Sour
Ingredients
1 shot pisco, or other brandy
1 shot yuzu simple syrup
2 teaspoons freshly-squeezed lemon juice
Ice cubes
1 can unflavored seltzer water or club soda
Instructions
Add the pisco, yuzu simple syrup and lemon juice, plus a few ice cubes, to a cocktail shaker. Shake very well for 10-20 seconds until thoroughly combined.
Pour the mixture through the strainer into a champagne glass.
Top off each glass with seltzer.
Garnish the bottom of each glass with the yuzu peel from the syrup, if desired.
Notes
Find the yuzu simple syrup recipe here.
A pisco sour is traditionally made with an egg white shaken into it, which makes it cloudy and heartier, but I left that out. Feel free to include it, assuming, of course, that you have a supply of trustworthy eggs. Also, a traditional pisco sour doesn't include any sparkling water, and it uses lemons instead of yuzu. So lemons would be an appropriate substitution for the yuzu.
Variations: Instead of plain seltzer, you can try using any seltzer in a complementary flavor (grapefruit would work well). You can also try using champagne in place of seltzer.
Thank you very much to Melissa's for providing me with the fruit which inspired and completed this drink at no cost to me. Aside from agreeing to develop a recipe, they gave me total creative freedom and all opinions expressed here are my own (and I mean them!). If you're interested in trying some new flavors for yourself – and hopefully making this cocktail! – you can visit Melissa's at www.melissas.com. Thanks for supporting the brands that help make A Clean Bake possible.