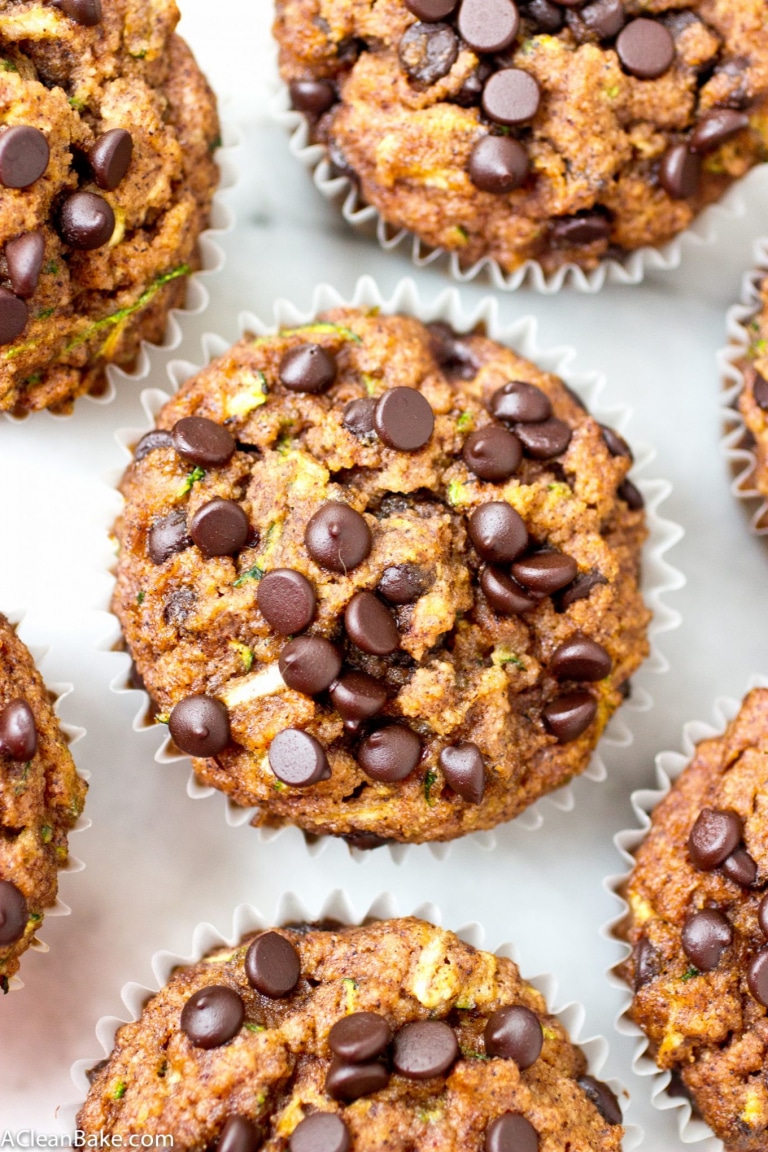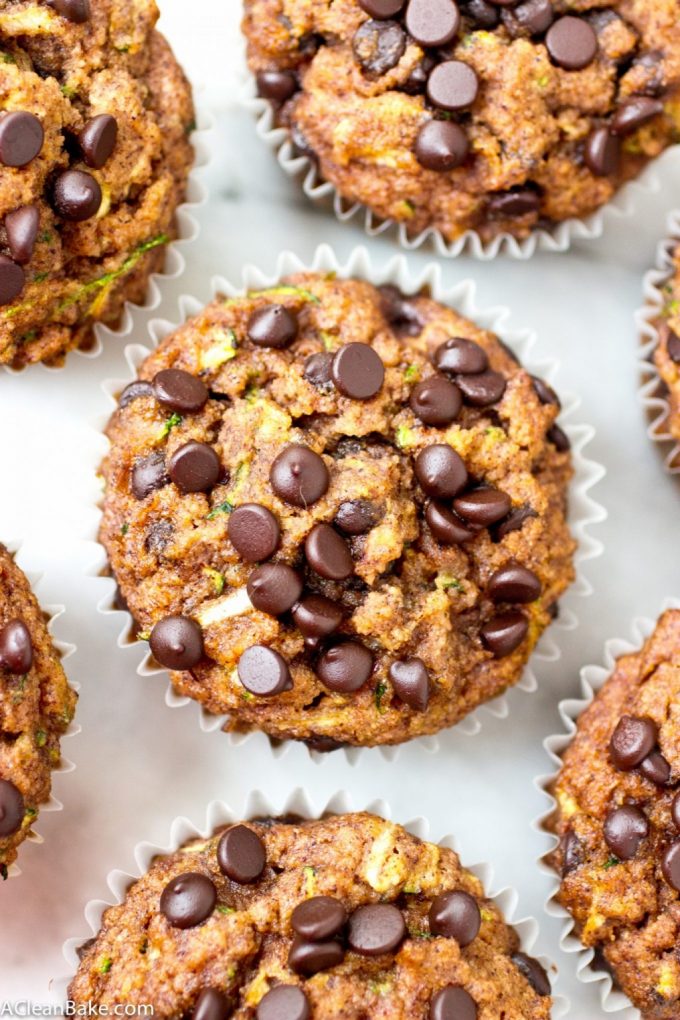 Oh, look: something sweet. I had almost forgotten what that tastes like what with all of the savory that has been going on here. Hot weather not only makes me reluctant to turn on the stove, but also to do all of the general mixing and measuring and washing and digesting that goes along with sweets.
That's not the whole story, though. I've been SA-WAMPED at work, and when you barely have time to chew your food, you're not even thinking about the luxury of dessert. I didn't even have the time to stress bake. It was that serious.
Luckily, I had an influx of zucchini and a hankering for a muffin, and it's only in the low 70's here, so we're back in the baking game. Plus: these zucchini muffins technically count as 26.4% side dish since they contain a serving(ish) of veggies in every one!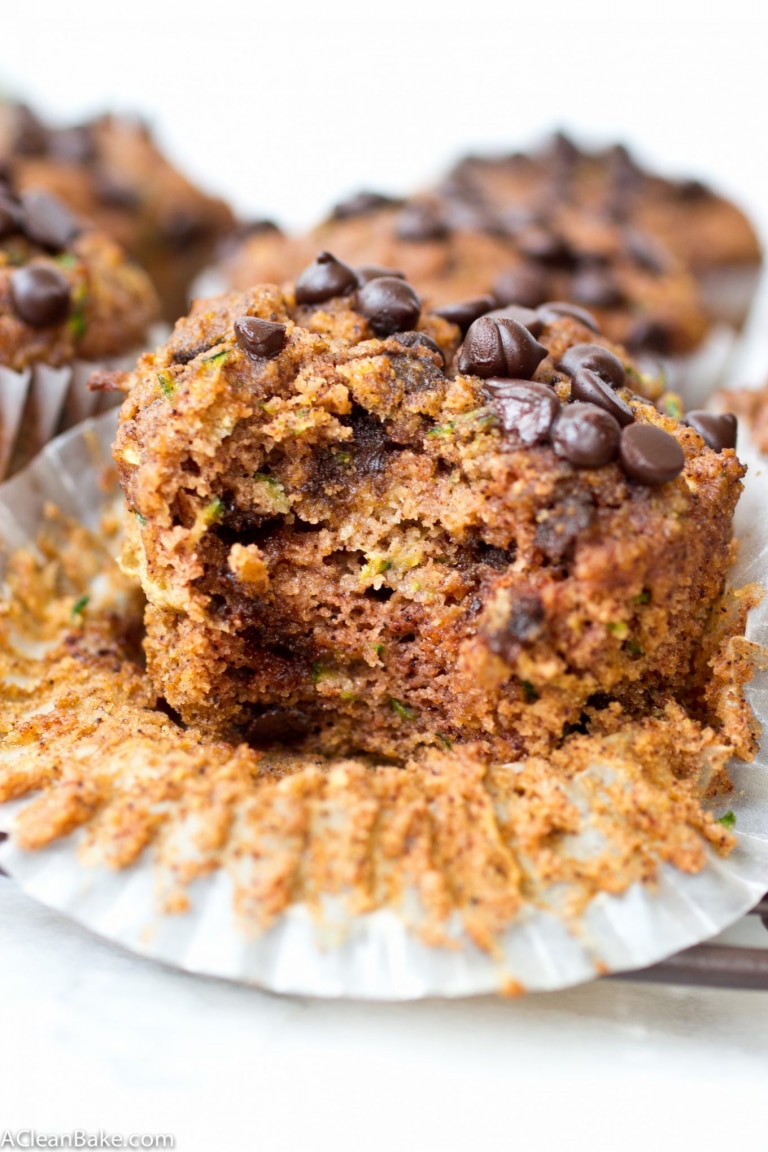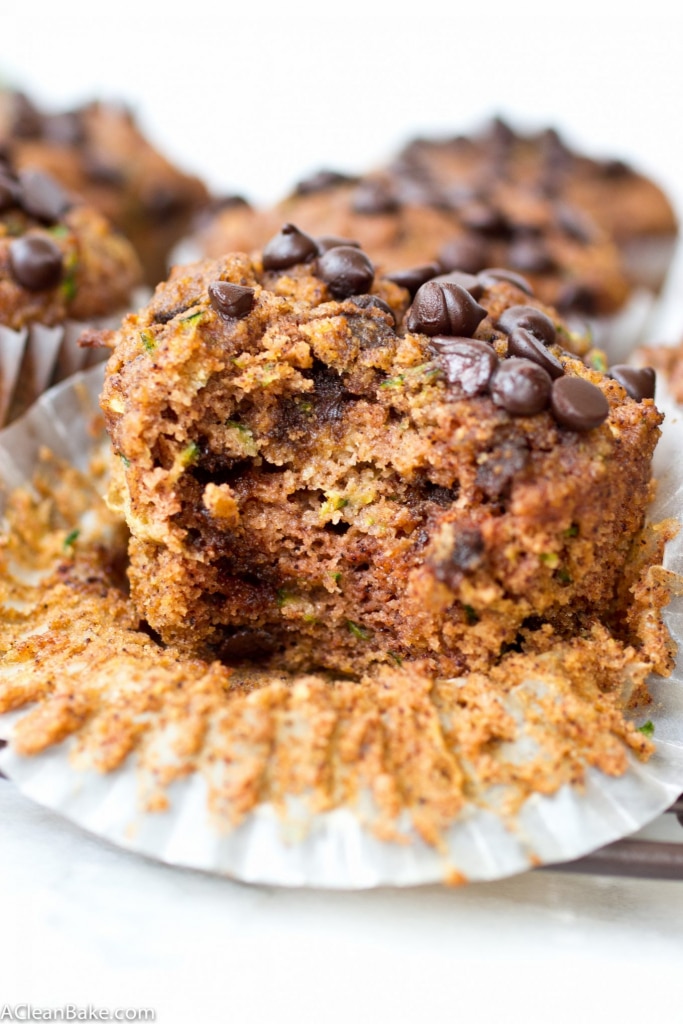 Speaking of veggies and side dishes, if there is anything I have learned from your incredibly helpful responses to the quick one-question survey (look right!) it's that so many of you are looking for quick and healthy recipes for family meals. I know most of you probably mean dinner, and I'll be back with many more of those very soon. But in the meantime, this one is a perfect breakfast option because it can be made ahead, it freezes really well, and it will keep you full for while. And don't forget that serving of veggies!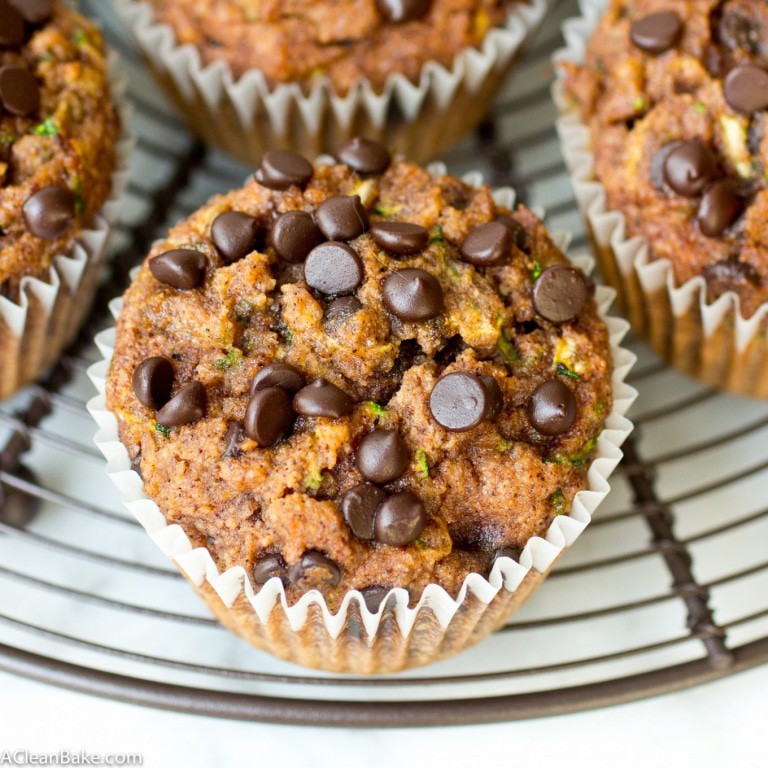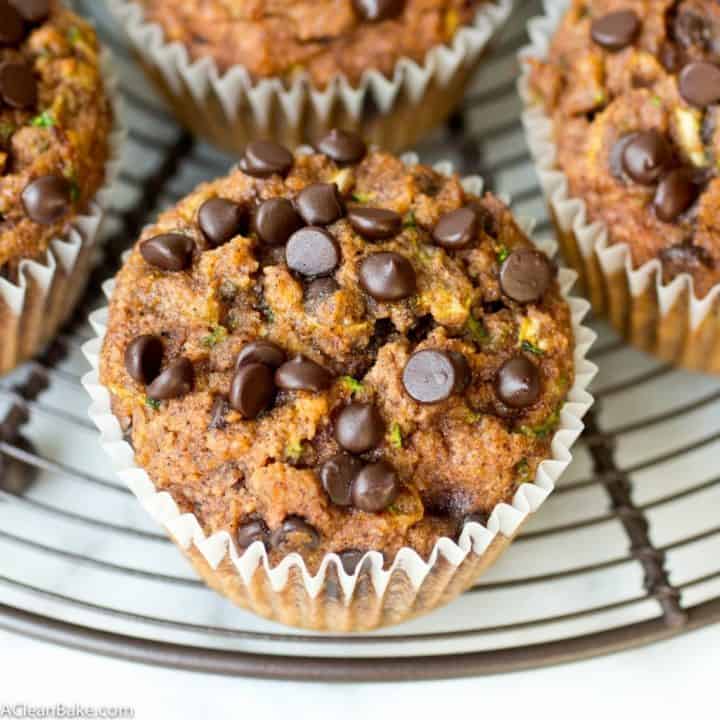 Chocolate Chip Zucchini Muffins
gluten free, grain free, naturally sweetened, paleo, vegan-adaptable
Ingredients
3/4 cup blanched almond flour
1/2 cup coconut flour
1/2 cup tapioca flour, starch
1/2 cup granulated monk fruit sweetener, or granulated stevia
1 1/2 teaspoon baking soda
1 Tablespoon cinnamon
1 teaspoon nutmeg
3/4 teaspoon coarse salt
2 large eggs, or egg replacement of choice
3 Tablespoons unsweetened almond milk
1/2 cup oil
1 teaspoon vanilla extract
1 teaspoon apple cider vinegar
1 1/2 cups shredded zucchini
1/2 cup mini chocolate chips, optional, plus more for garnish
Instructions
Preheat the oven to 350F. Line 10 compartments of a 12-cup muffin tin with papers and set aside.
In a large mixing bowl, whisk together the flours, sweetener, baking soda, spices and salt and set aside.
In a medium mixing bowl, whisk the eggs, then whisk in the almond milk, oil, vanilla, and vinegar.
Pour the wet mixture into the dry and stir to combine.
Fold in the shredded zucchini and mini chocolate chips.
Use an ice cream scoop to portion the recipe into the 10 compartments of the prepared muffin tin and sprinkles the tops with more mini chocolate chips if desired.
Bake for 20-22 minutes, or until a tester comes out clean.
Pin this recipe: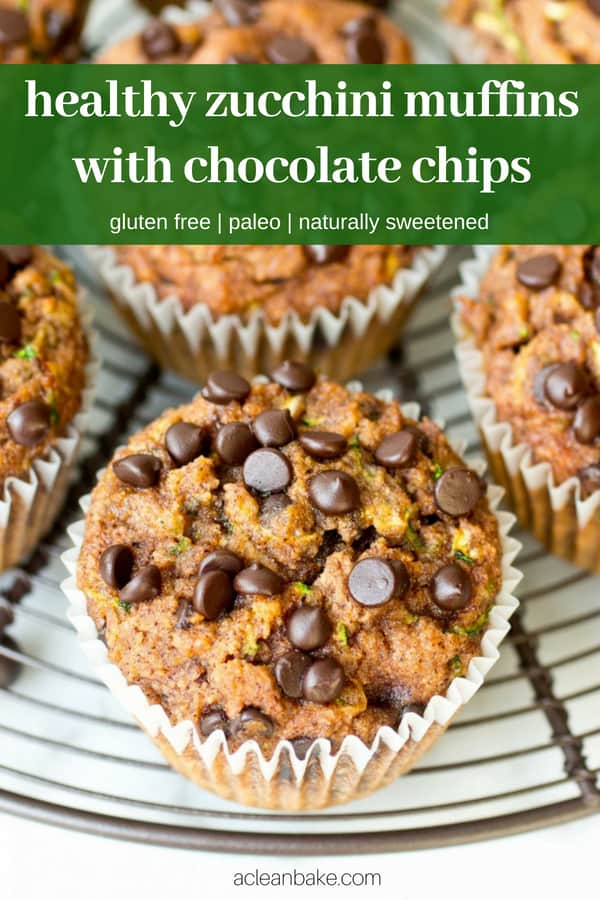 This post contains affiliate links, which means that if you click through and purchase a product, A Clean Bake receives a small commission, which goes toward continuing to bring you delicious, healthy recipes every week. This does not affect the price you pay. Thanks for supporting A Clean Bake!