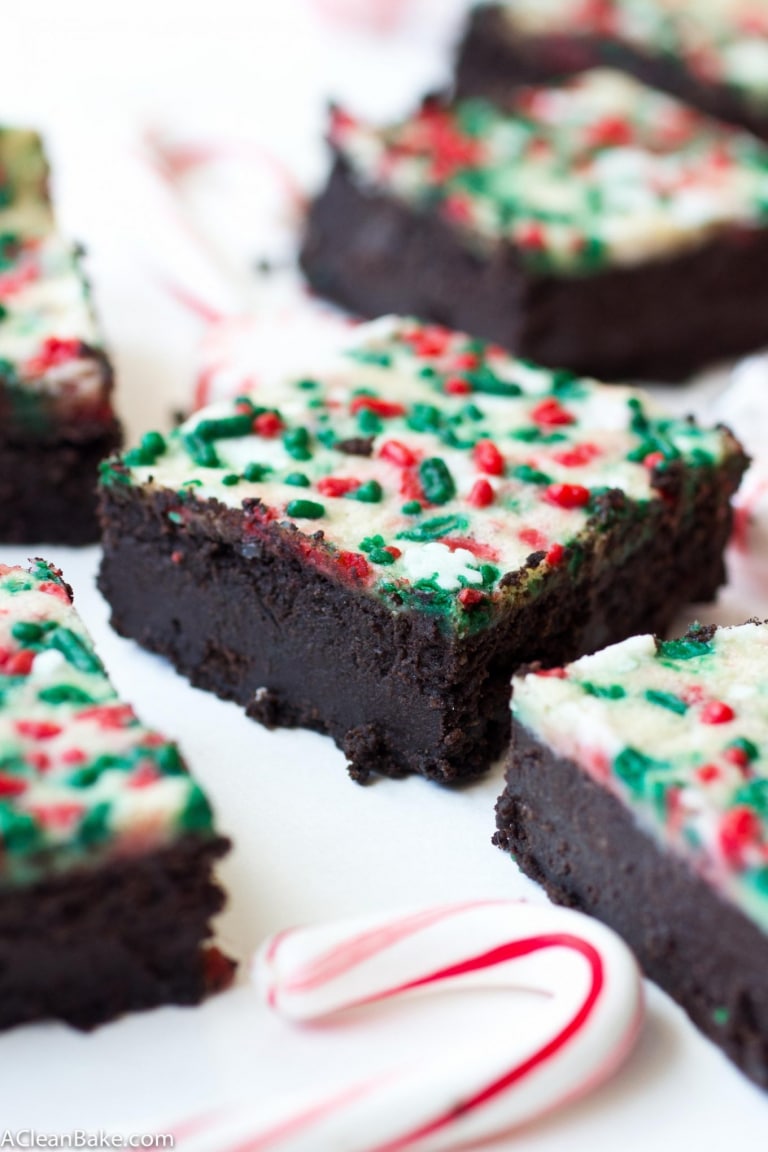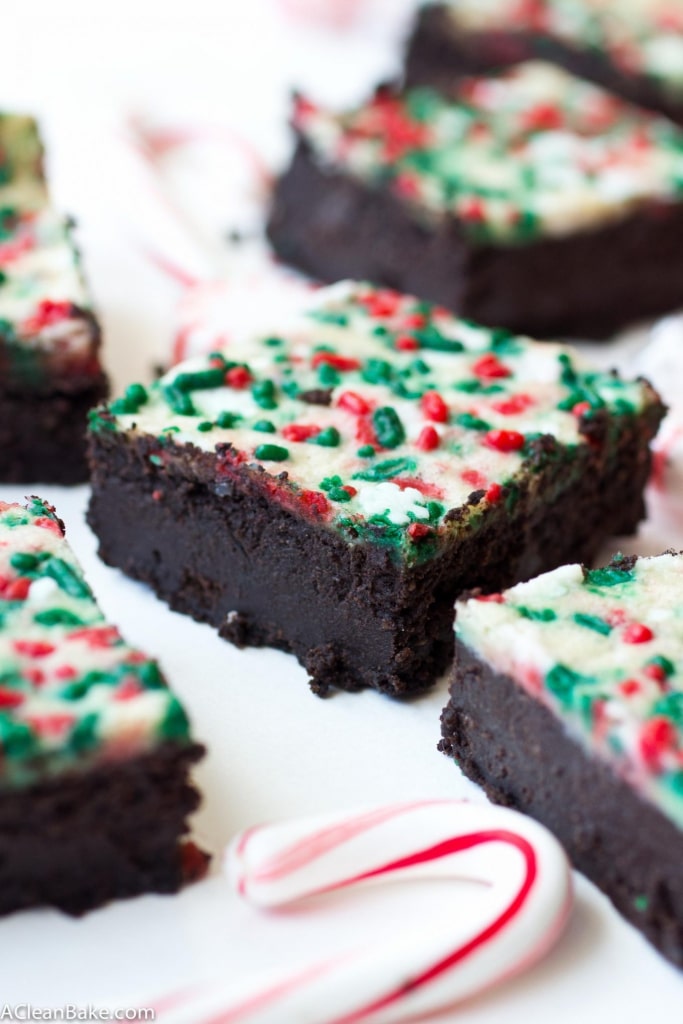 Get ready for a lot of chocolate this week. Not just any chocolate, but two recipes that call for multiple forms of chocolate, and produce treats that should come with some sort of warning label: caution: not for beginners. This overload of chocolatey deliciousness was a total fluke, because the uncertainty of the kitchen renovation* long ago forced me to totally cut ties with my trusty editorial calendar, so these days I'm back to cooking and baking what I feel like and what befits the season, and hoping you like it. You like chocolate, don't you?
I hope you love it, but if you don't, I love it enough for both of us. I'm sitting here eating dark chocolate chips while I write this, as if my subconscious and taste buds are colluding to really make a point.
*Currently: still going on, but should be done this week if all goes well. As soon as everything is cleaned up and moved back in, I'll share pictures!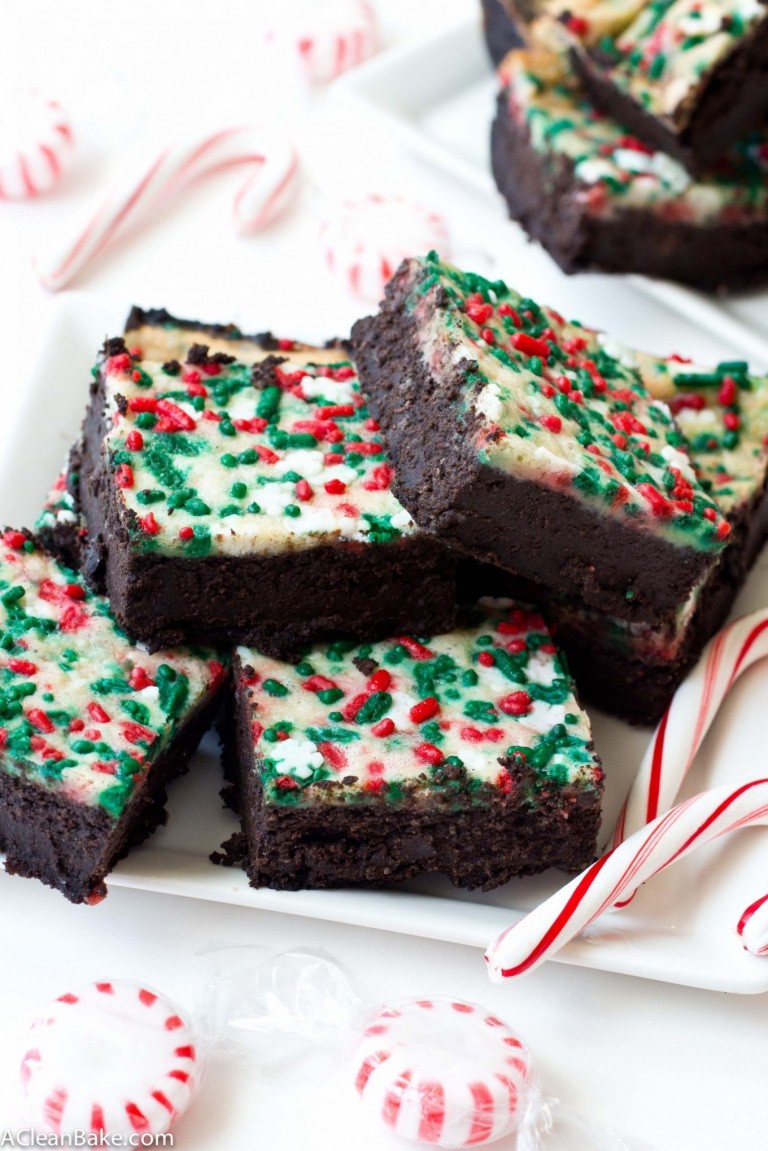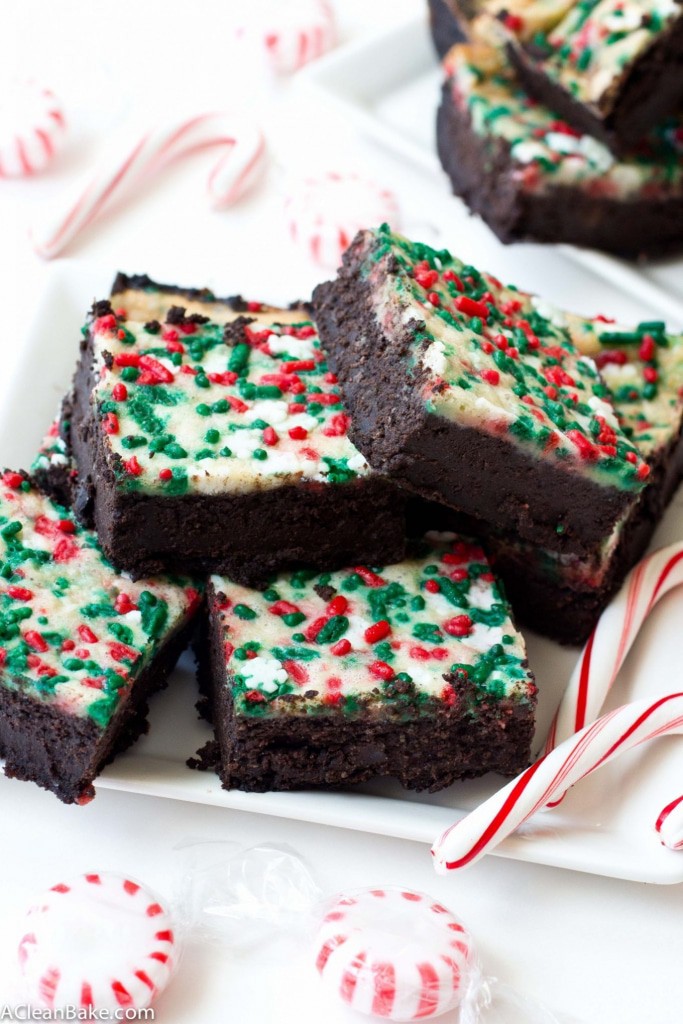 What were we talking about? Oh, yes: chocolate. These peppermint brownies have it in spades. Wait, before we go any further, I have to ask you a very serious question: Are you a dense brownie person or a cakey brownie person? If you said cakey, I'm sorry to tell you that these are not the brownies for you. Someday, I'll make you a cakey brownie, but today is not that day. Today is about decadence: the densest, deeply chocolatiest, melt-in-your-mouthiest, fudgiest brownies you can ever imagine.
And because it's the time of year that when, if your pants aren't a bit tight, you're doing something wrong, I added a rich peppermint layer on top, too. Just a little something extra to keep you warm!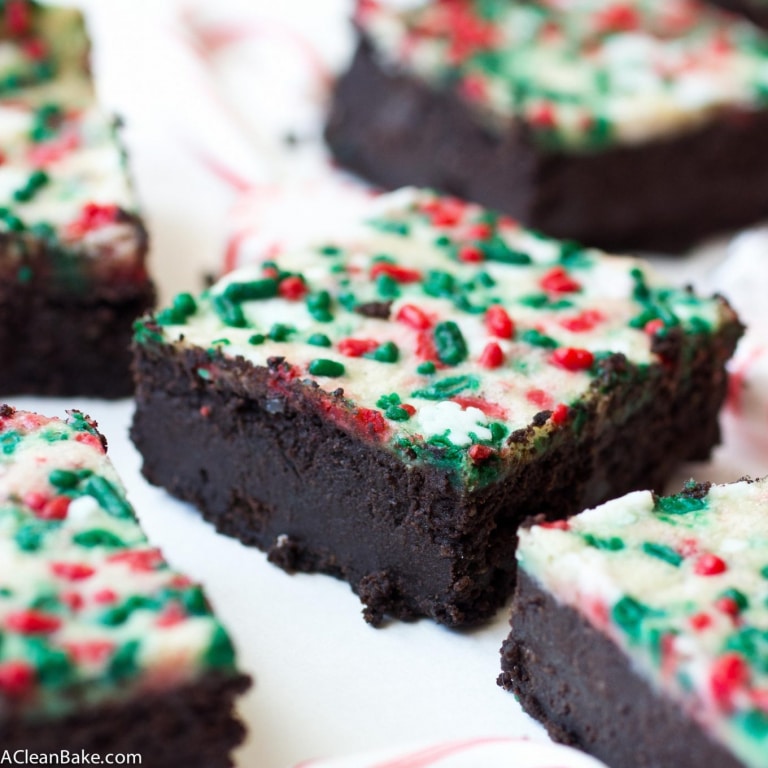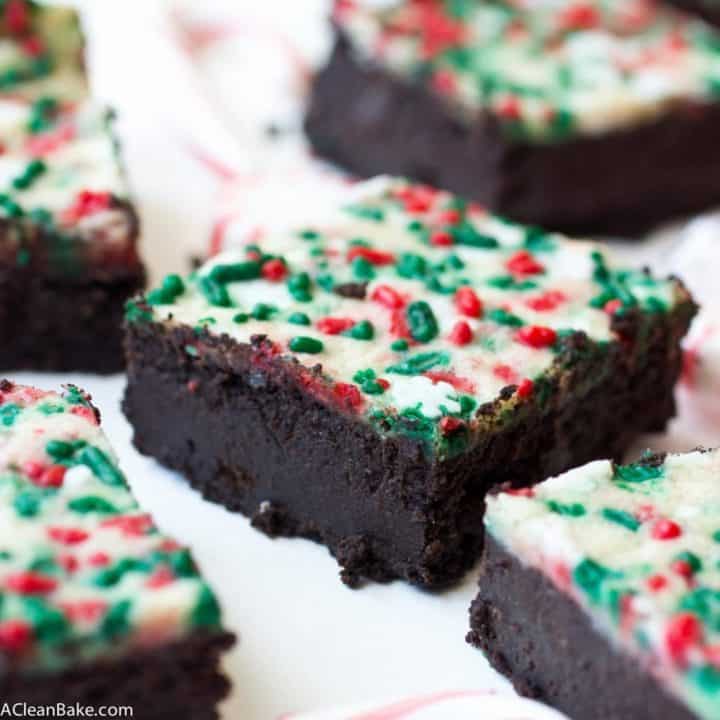 Dark Chocolate Peppermint Brownies
Total Time:
1 hour
5 minutes
These gluten free and paleo-friendly peppermint brownies are dense and fudgy, super chocolatey and totally decadent!
Ingredients
Ingredients for the brownie layer
6 Tablespoons butter or coconut oil
1/2 cup chocolate chips
1 large egg plus 1 large yolk
1/2 teaspoon vanilla
1/2 cup no-sugar-added applesauce
3/4 cup blanched almond flour
1/2 cup cocoa powder, (Special Dark is recommended, natural is fine too)
3 Tablespoons granulated monk fruit sweetener , or granulated stevia
1/4 teaspoon salt
Ingredients for the peppermint cream layer
1/2 cup coconut cream
1 large egg
2 Tablespoons granulated monk fruit sweetener , or granulated stevia
1/4 teaspoon peppermint extract
Festive sprinkles, if desired
Instructions
Preheat the oven to 350F. Coat an 8" square pan with nonstick spray and set aside.
In a large microwave-safe mixing bowl, melt the chocolate chips and butter/coconut oil together by microwaving on high for about 60 seconds until nearly melted, and stirring until completely smooth.
Stir in the whole egg and the yolk, vanilla, and applesauce.
In a separate bowl, whisk together the dry ingredients (almond meal, cocoa powder, sweetener, and salt) and then stir the dry mixture into the wet mixture.
Pour the batter into the prepared pan and smooth into an even layer. Set aside.
In a separate bowl, whisk together the coconut cream and the egg until combined. Stir in the sweetener, and the peppermint extract.
Pour the peppermint mixture over the chocolate (in the pan) and spread into an even layer.
Distribute sprinkles over the top of the peppermint layer, if using.
Bake for 45-50 minutes, until a tester comes out mostly clean.
Chill in the refrigerator (a very important, if slightly excruciating step!) before slicing and serving.
Notes
If you'd like, you can add a few drops of red food coloring or beet juice (a natural red dye) to the peppermint layer.
Store leftovers in an airtight container in the refrigerator for up to a week, or in the freezer for up to three months.
Yield: 9 large of 16 small brownies
Nutrition Information:
Yield:

16
Amount Per Serving:
Calories:

146
Saturated Fat:

8g
Cholesterol:

24mg
Sodium:

50mg
Carbohydrates:

7g
Fiber:

1g
Sugar:

4g
Protein:

2g
[wprm-nutrition-label align="center"]
This post contains affiliate links, which means that if you click through and purchase a product, A Clean Bake receives a small commission, which goes toward continuing to bring you delicious, healthy recipes every week. This does not affect the price you pay. Thanks for supporting A Clean Bake!