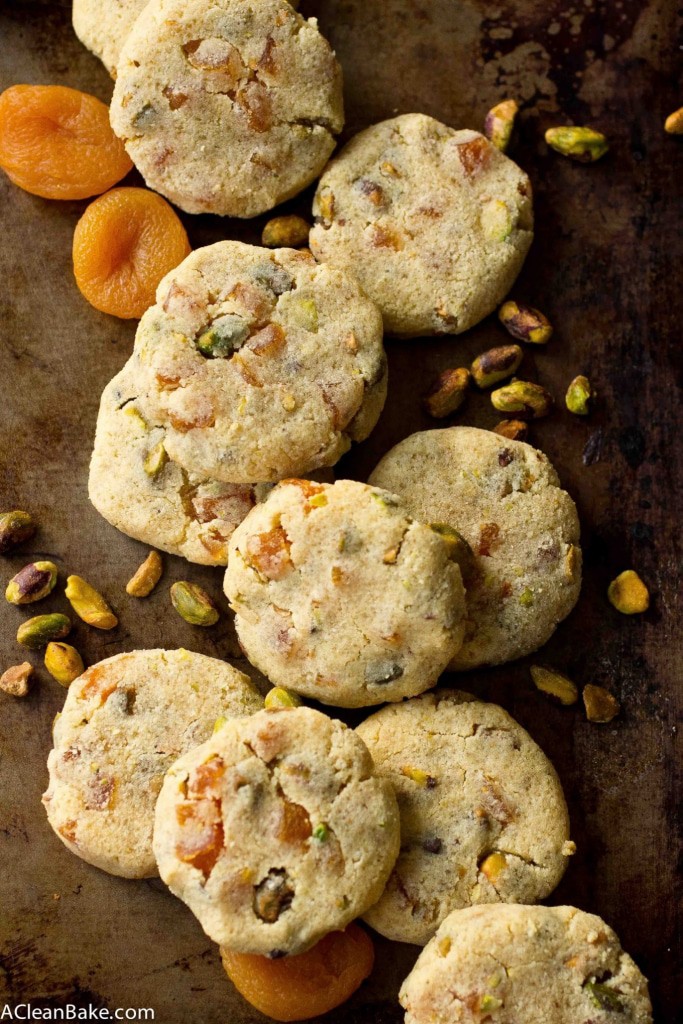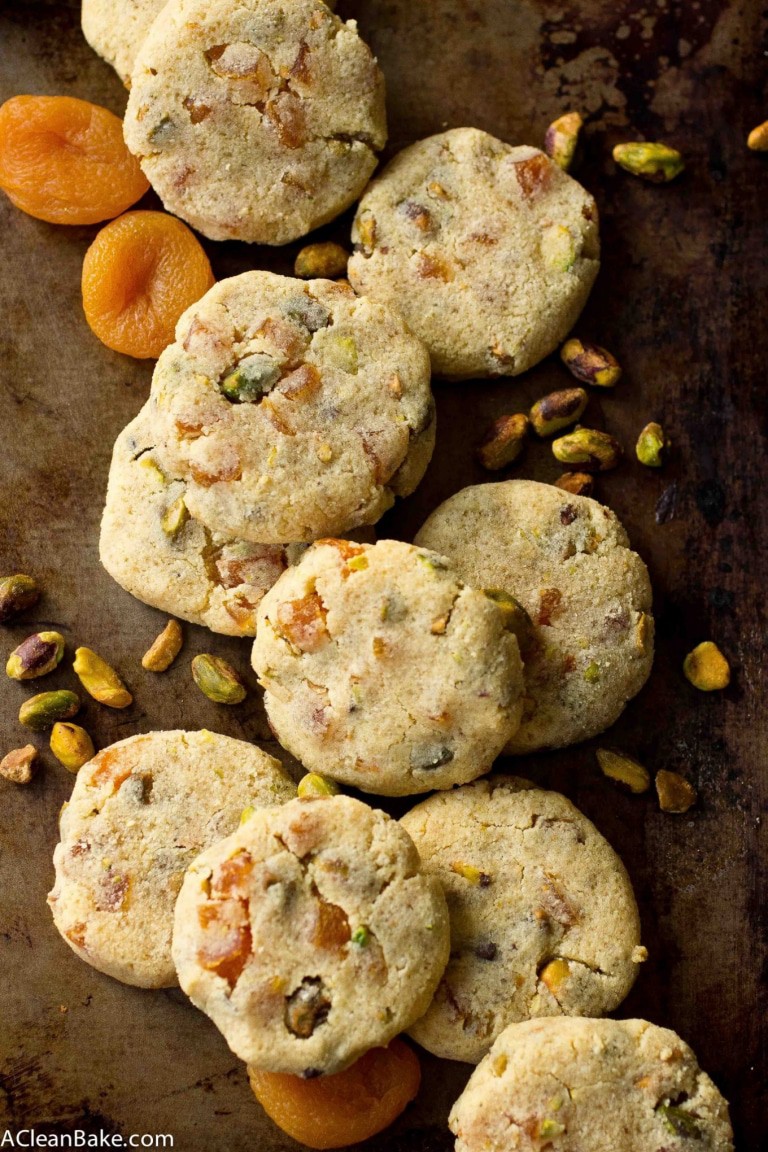 After the chocolate–fest last week, I thought it might be time to balance the scales a bit with some fruit. Dried fruit stuffed inside a cookie, that is. Why? What did you think I meant? There will be plenty of healthier food after the first of the year, but right now, let's party.
Have you been attending holiday parties lately? What did you bring? I went to a Hanukkah dinner on Sunday and brought the roasted carrot salad that I shared with you a few weeks ago, plus the grain free quiche so many of you have enjoyed (though I spiked it with a little fresh rosemary for a holiday-ier twist), and both were a hit. In fact, this was the fourth time I've made this salad for a party since Thanksgiving, and so far, it has gotten nothing but rave reviews. I'll be honest, though: I left these apricot pistachio cookies behind only so they wouldn't overshadow my other dishes!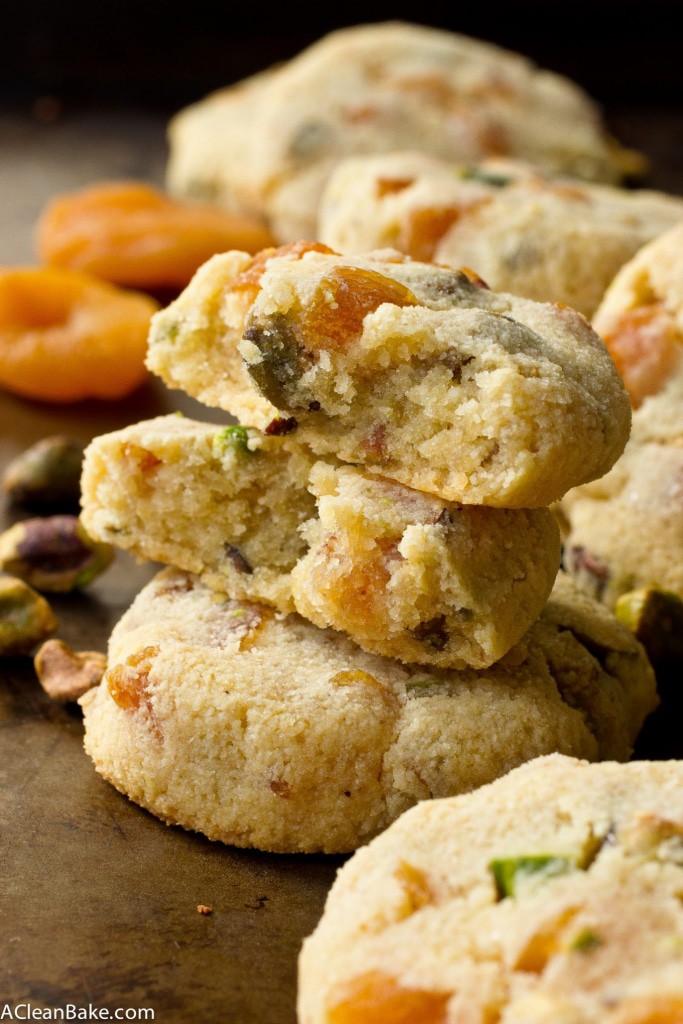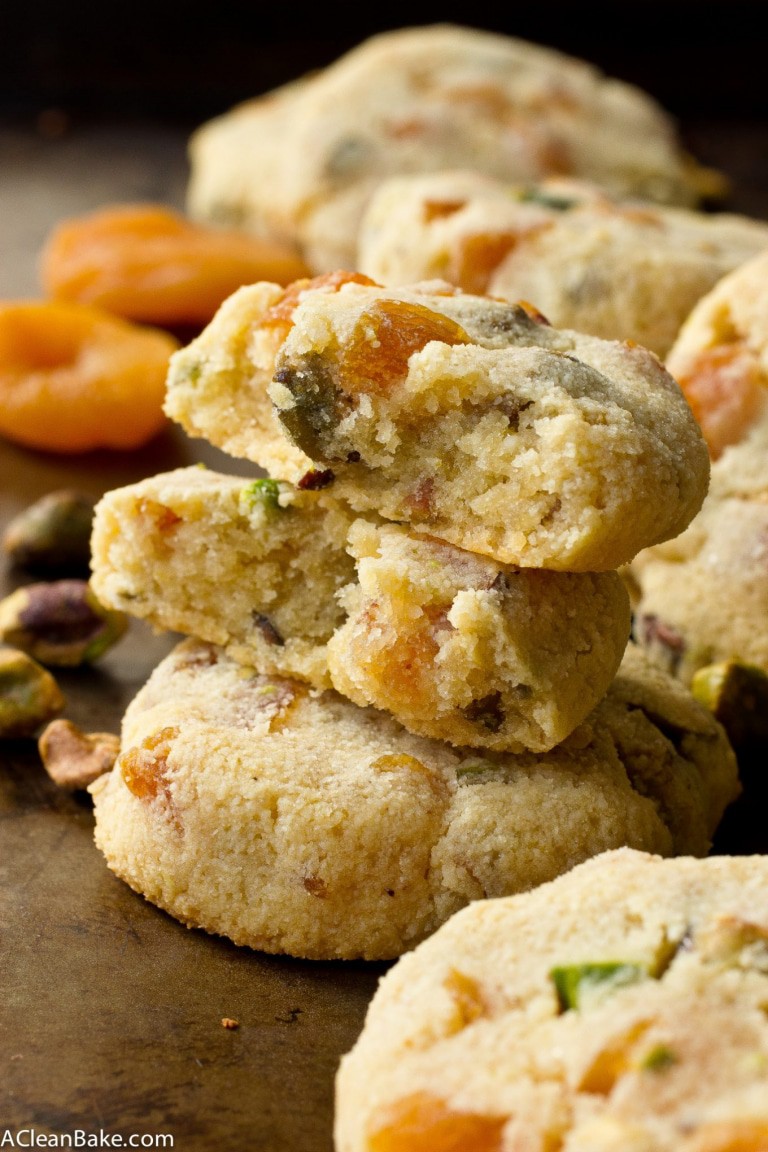 It's hard for me to love something so simple as a drop cookie full of fruit and nuts, and it took all of my self control not to drizzle it with white chocolate or something, but I'm glad I resisted. These are great because they're so simple.
They start with the same soft base that I love from my grain free chocolate chip cookies that are so popular that they're on track to break the internet soon (Kidding) (sort of) (hopefully not) with just a few tiny tweaks. Then, instead of chocolate chips, you add two flavors that, for me anyway, are so familiar this time of year: dried apricots and lightly salted pistachios.
The apricots are sweet and chewy, while the pistachios lend a tiny bit of saltiness (that compliments the sweetness perfectly) plus, of course, some crunch. That's really all there is to it.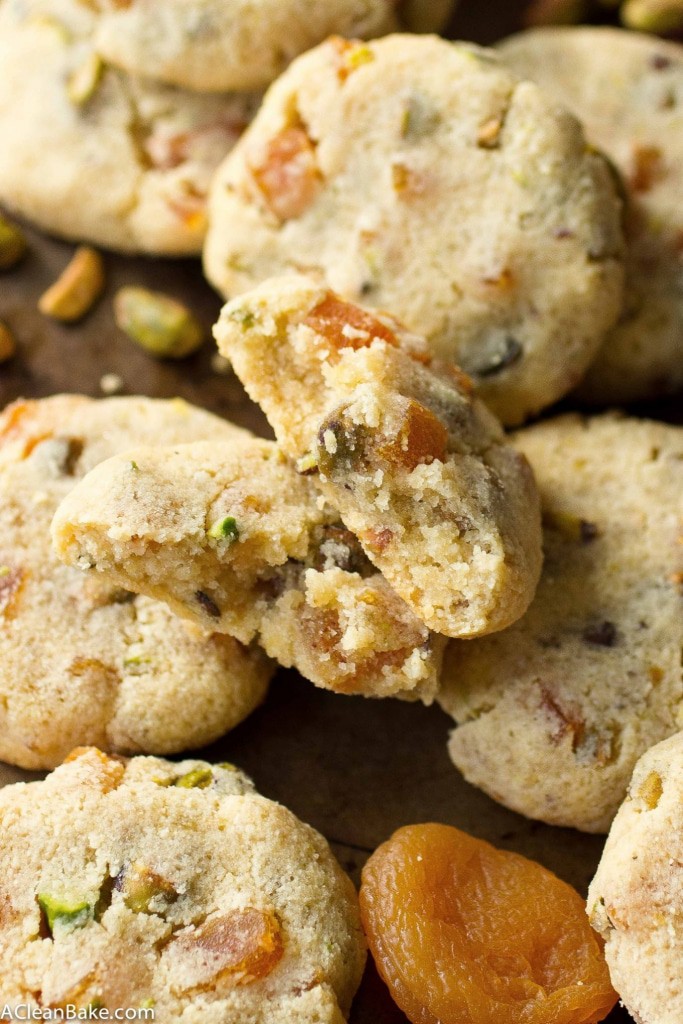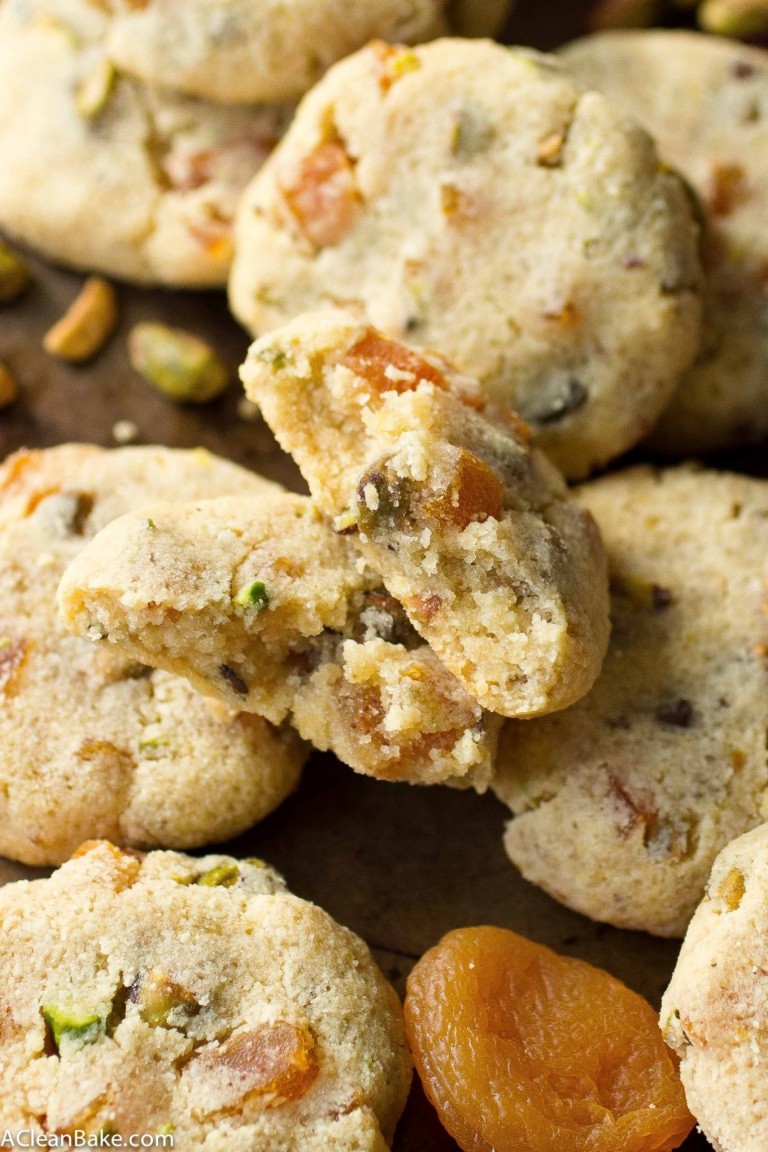 Despite being so simple, they're so satisfying! I know you're all probably very busy this week, the last full week before Christmas and then the New Year, so I hope this quick and easy apricot pistachio cookie helps to simplify your holiday prep!
Pistachio Apricot Cookies
 This post contains affiliate links, which means that if you click through and purchase a product, A Clean Bake receives a small commission, which goes toward continuing to bring you delicious, healthy recipes every week. This does not affect the price you pay. Thanks for supporting A Clean Bake!